TMA Launches Newly-designed Learning Management System

The new TMATraining.org delivers increased ease of use and accessibility for users



August 31, 2021, McLean, VA - The Monitoring Association's (TMA) is pleased to announce the launch of its newly-designed learning management system, known as the TMA Learning Center or TLC. TMATraining.org features a dynamic, expanded training catalog and includes a topic-based index with full shopping cart capability and training management options through our popular training manager portal. The Continuing Education menu allows students to find courses recognized for CEUs by various state licensing boards.

Read more here

---

In Case You Missed it

A Global Survey of Retailers

Utilising and Controlling Self-scan and Pay Technologies (SCO)

The ECR Retail Loss Group has commissioned Professor Adrian Beck to carry out research focussed upon developing a better understanding of the ways in which retailers are addressing the issue of losses associated with Self-scan and pay technologies. As part of this work, Professor Beck is interested to hear from all retailers currently using these technologies.

This survey is focused upon understanding how retailers use various types of Self-checkout and Pay technologies (SCO) and the ways in which they are trying to manage the risks associated with them. If your company currently does not use any form of SCO systems, nor has any plans for using them soon, please do not respond to this survey.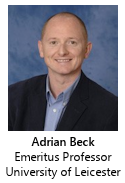 This research is being undertaken by Professor Adrian Beck on behalf of the ECR Retail Loss Group, which is an independent body representing retailers and their suppliers. All the information collected will be stored securely and the results will only be published in aggregate form - no retailers will be identified. The results from this study will be made freely available.

Professor Beck would be extremely grateful if you could spend a few minutes completing an online survey: Click HERE to start the survey

To find out more about this research, please contact: Professor Adrian Beck: bna@le.ac.uk

---

The U.S. Crime Surge
The Retail Impact

#1 Most Popular Article Over the Last 24 Hours on WSJ
Special Note: WSJ Article Published Yesterday 24 Hours ago

'Ben Dugan Works for CVS. His Job Is Battling a $45 Billion Crime Spree.'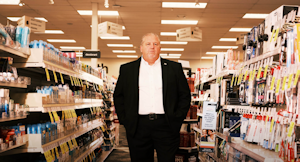 Read the Full Article & Call to Action

The Strongest Article Published By Major News Outlet Detailing the ORC Epidemic

And in support of Senate Bill S.936
- The INFORM Consumers Act

Every member of Congress should read the article

Send a copy to your elected official today!

S.936 INFORM Consumers Act.

Sponsor: Sen. Durbin, Richard J. [D-IL] (Introduced 03/23/2021)

Committees: Senate - Commerce, Science, and Transportation

How to Contact Your Elected Officials

● Locate your U.S. senators' contact information.
● Find your U.S. representative's website and contact information.

Folks, for years everyone has talked about the need for a Federal ORC law and now we have Bill sitting in Congress that tackles the issue. But like so many times before, Congress is dealing with issues that far out weight this issue, speaking realistically, and if we want to get it at least to the floor for a vote it's going to take a Herculean effort on the industry's part to get it there. And it needs an article of this caliber and a massive lobbying effort. Which is all of you, your teams, your solution providers, and especially your senior management teams - your CEO's and Legal Council.

Write a template letter everyone can sign. Make the effort easy for everyone. And include the Buy Safe America Coalition information

Every Retail CEO & Chief Legal Council Should Demand Action
It's their fiduciary responsibility


Security Staff Face Daily Violence & Abuse
Major new study reveals significant levels of verbal and physical violence towards security staff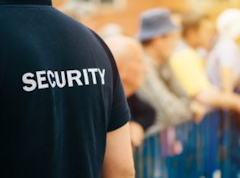 A new study revealed the levels of verbal and physical violence security staff receive while at work.

The research, led by the Working the Doors team - a dedicated blog for frontline security staff - has highlighted the levels of abuse security staff face on a day-to-day basis. The study, which was supported by many across the security industry including IFSEC Global, aimed to highlight the violence that many in the sector face and the impact this is having on the individuals involved.

Rollo Davies, F.ISRM MSyI, Managing Editor - TPSO magazine, added: "This survey is one of the most important pieces of research into the experiences of front line security personnel in the last decade."

Some of the key findings include:

● 36% physically attacked monthly
● 36% use physical force weekly
● 51% verbally abused every time they work
● 57% say that an incident has affected their mental state more than 24 hours after the event
● 48% have had a flashback/nightmare about a specific incident
● 65% resigned to the fact that violence within the security industry was inevitable
● 68% had not received any ongoing training after gaining their SIA license.
● 86% felt that the levels of violence they see and experience at work had increased over last 5 years

Security guards, door supervisors, retail guards and close protection officers protect thousands of organisations across a plethora of industries, such as shopping areas and transport hubs, night-time and entertainment venues and important infrastructure such as government buildings, courts and airports. As well as this, their role often fills the gaps left from the police cuts including work as street marshalls and street wardens. ifsecglobal.com

Protests Planned on Ocean City Boardwalk - After Arrests of Black Teenagers
Civil rights activists plan Ocean City protest Thursday over violent arrests of Black teenagers on boardwalk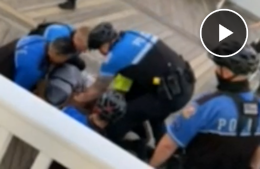 Civil rights activists say they'll protest along the way to Ocean City on Thursday to bring attention to the violent arrests of Black teenagers in June that stemmed from confrontations over vaping.

Carl Snowden from the Caucus of African American Leaders said during a Monday news conference in Annapolis that the demonstrators are aiming to "raise the consciousness" of people traveling to the popular Maryland beach destination ahead of Labor Day weekend.

"There's this belief that if you just keep quiet long enough, people will forget," Snowden said. "It's our intention to make sure they do not forget."

A Perryville 18-year-old was shot with a stun gun on June 6 when police tried to stop him from vaping on the boardwalk, according to court documents. Four 18- and 19-year-olds from Harrisburg, Pennsylvania, were charged in connection with a separate confrontation on June 12 - also over vaping.

In a video of the second incident, a Black teen gets kneed repeatedly by an officer. One is taken into custody after lifting one of several police bicycles encircling the officers and another is shot with a stun gun as he struggles with officers.

Snowden said activists met with Mayor Rick Meehan to call for the suspension of officers while an investigation was conducted. They also want an independent probe of the incidents, but their demands weren't met.

The civil rights leader on Monday outlined other actions that his organization plans to take, including meeting with all the state's attorneys in Maryland to discuss similar cases, filing a federal complaint for an independent investigation and packing the courthouse for a trial related to the June 12 incident that's scheduled for October. baltimoresun.com

More: Amid a rash of boardwalk beatings, Ocean City police toughened up enforcement. Did the town go too far?


MPLS Defund/Disband Police Movement Epicenter - Political Update

"Would be Wholly Unbearable"
Mpls. Police Chief on Charter Replacing PD With Public Safety Agency - Nov. Ballot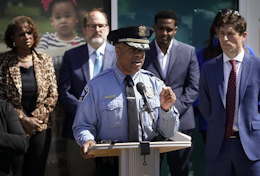 Minneapolis Police Chief Medaria Arradondo on Tuesday broke his public silence on a charter amendment that would replace his department with a new public safety agency partly under the City Council's control, saying the move would be "wholly unbearable" for any law enforcement leader.

His comments came amid a flurry of reactions from leading Democrats, with both progressives throwing their support behind the ballot measure, like Minnesota Attorney General Keith Ellison and U.S. Rep. Ilhan Omar, and days after Gov. Tim Walz and U.S. Sen. Amy Klobuchar spoke out in opposition to the proposed amendment.

In November, city residents will get a chance to decide whether to adopt a charter amendment that would replace the MPD with a new agency that proponents say would have a public health-centered approach, seeking to identify and address the root causes of crime. Under the proposal, written by a political committee called Yes 4 Minneapolis, the new public safety department could likely still include police officers - though the city would no longer be required to keep a minimum number based on the city's population - and would be under the combined control of the Council and the mayor. Under the current model, Arradondo answers only to the mayor.

On Tuesday, Arradondo waded into the politically-charged issue, saying, "Putting the department under the control of the 13-person Council and mayor, he said, would threaten that safety with "additional layers of bureaucracy."

The Council last December voted to redirect nearly $8 million from the MPD's budget to fund its vision of crime prevention, which prioritizes mental health care and drug treatment to address the cycles of trauma that can lead to violence in poor communities. In unveiling his proposed 2022 budget, Mayor Jacob Frey signaled that he wants to restore most of the department's budget to levels before Floyd's death, while providing nearly $8 million in ongoing funding to the violence prevention office.

George Floyd's killing in police custody last year thrust the MPD into the international spotlight and turned Minneapolis into the epicenter of a nationwide movement to defund, or even disband, police departments, in favor of new strategies for keeping communities safe. The department, which is down hundreds of police officers due to resignations, retirements and personnel leaves, is also the subject of separate state and federal investigations that could lead to sweeping reforms down the road. startribune.com

Police Speak Out Over New Texas Gun Law
Texans can now openly carry guns in public without a permit or training - police say the new law makes it harder to do their jobs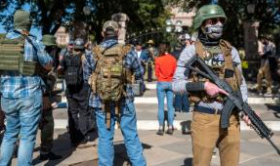 A new pro-gun law in Texas that went into effect Wednesday allows most Texans who legally own a firearm to carry it openly in public without obtaining a permit or training, a measure that experts say will make it more challenging for law enforcement to protect the public from gun violence.

The controversial "constitutional carry" legislation is the latest in a series of pro-gun bills that state lawmakers passed this year as gun violence incidents rise in Texas and across the country.

The number of shootings in Texas, not including suicides, increased 14% this year with roughly 3,200 shootings compared to the same period in 2020, which recorded roughly 2,800 shootings, according to data compiled by the Gun Violence Archive (GVA). Gun violence incidents this year represent a 50% increase over the same period in 2019, which saw 2,100 shootings, the data shows.

Dallas Police Chief Eddie Garcia said people open carrying firearms have made it harder for officers to differentiate a "good guy with a gun from a bad guy with a gun."

"It makes our job, the job of our men and women, more dangerous," he added. "Gun owners have a duty to ensure that their firearms are handled safely and a duty to know applicable laws." cnn.com

Defunding Police Budget Backfires in LA
After slashing budget, L.A. now owes $47M in unpaid overtime to LAPD officers
Faced with massive demonstrations over the murder of George Floyd, the Los Angeles City Council took a dramatic and symbolic step last year, cutting $150 million from the Police Department's budget and promising to put that money into other social services.

Council members found much of the savings by slashing the funding available for LAPD overtime. But before they did, they received a warning: Many officers would end up working overtime anyway, and if there wasn't enough money to pay them, those hours would wind up on the city's so-called credit card.

The predictions, as it turned out, were spot on.

During the budget year that ended June 30, LAPD officers worked more than 680,000 overtime hours for which they have not yet been compensated, according to figures provided to The Times by the LAPD and the city's financial analysts. Those hours, currently valued at $47.3 million, represent nearly a third of last year's cut to the LAPD. ktla.com

Grand jury indicts police officers and paramedics in 2019 death of Elijah McClain
---

COVID Update

371.2M Vaccinations Given
US: 40.3M Cases - 659.9K Dead - 31.1M Recovered
Worldwide: 219.4M Cases - 4.5M Dead - 196.2M Recovered

Former Senior Loss Prevention Executive
Know of any fallen LP exec? Let's remember & recognize.

Private Industry Security Guard Deaths: 306 Law Enforcement Officer Deaths: 367
*Red indicates change in total deaths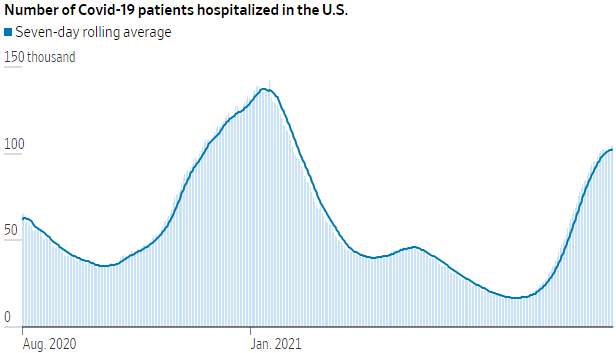 A Look Back at COVID-19's Retail & Consumer Impact
Retail, Consumer Behavior, Health & Safety According to First Insight

First Insight has produced an exclusive, highly detailed COVID-19 timeline infographic which depicts consumer sentiment and the retail sector

As part of their ongoing series of consumer studies, "The Impact of Coronavirus on Consumer Purchase Decisions and Behaviors," First Insight has produced an exclusive, highly detailed COVID-19 timeline infographic which depicts how consumer sentiment and the retail sector were affected by wider external events such as the spread of the pandemic, government mandates, closures, stimulus checks, the rise of the delta variant and other COVID-19-driven milestones.

Download to view the full infographic and for a deeper look at the retail industry, consumer behavior, health & safety as it relates to COVID-19. businesswire.com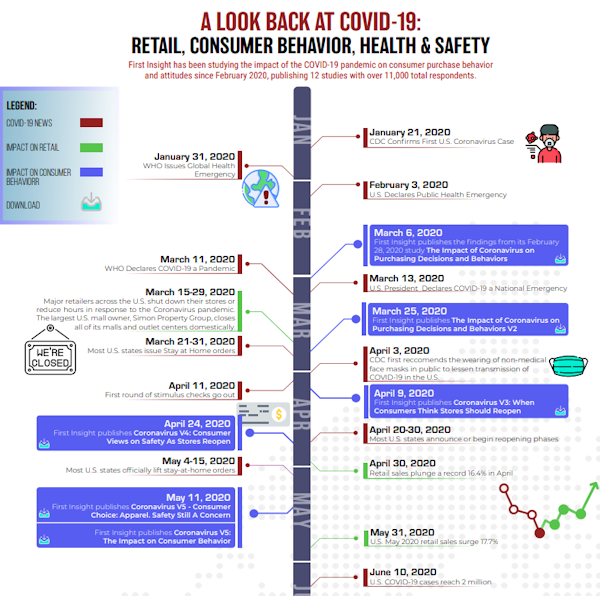 Click here to download the full infographic

Florida Businesses Fined for Asking to see Vax Proof
Ask for COVID vaccine proof, face a $5,000 fine in this state
Florida will start issuing $5,000 fines to businesses, schools and government agencies that require customers or visitors to show proof of a COVID-19 vaccination.

Republican Gov. Ron DeSantis signed a bill earlier this year that banned so-called vaccine passports. The fines will start Sept. 16 if people are asked to show proof of a vaccine. The law does not apply to employers that require vaccination of their staff.

The fines, however, will not be issued to cruise lines because of a federal court order that at least temporarily blocked enforcement of the law for that industry, according to an earlier statement from the governor's office. DeSantis is appealing that decision.

"We believe the ruling will be overturned upon appeal, and we are confident in the legal basis for Florida's vaccine passport ban," press secretary Christina Pushaw said in an email to the Orlando Sentinel on Aug. 24. orlandosentinel.com

South Carolina the New Hot Spot?
South Carolina tops nation in COVID-19 new cases per 100K people, report says
The New York Times is reporting that South Carolina has the highest number of new cases of COVID-19 per 100,000 people of any state in the country in the past week. The trends among new pediatric cases of COVID-19 are of particular concern to the state's Department of Health and Environmental Control.

Dr. Jonathan Knoche, DHEC medical consultant, said that, since Aug. 21, the 11 to 20 age group has recorded the highest number of new cases in the state. The second highest group are those 0 to 10 age group.

When asked what might account for South Carolina leading the nation in the number of new cases, Knoche said there was no clear explanation of why other states with a similar rate of vaccinations did not see such a surge. wyff4.com

42% Scared - 33%+ Looking - 80%+ Work Arrangements
Delta Variant Has Workers Worrying About Returning to Office

Four in 10 workers fear COVID-19 exposure.

As the Delta variant continues to proliferate and workers head into the Labor Day weekend, 42% of workers are worried about returning to the workplace for fear of contracting COVID-19, according to a new survey from the Conference Board of 2,400 workers. This marks a substantial jump from June 2021 when only 24% had that concern.

The survey findings also reveal that more than one-third of workers may leave their jobs within the next six months. The driving factor: a desire for flexible work arrangements. Indeed, 80% cite work arrangements as very important or important in their decision to leave their current job. Survey respondents rank a flexible work location as the most desired aspect of a new job, prioritizing it slightly over better pay and career advancement, the two traditional drivers of job changes.

Millennials are also more concerned than other generations about COVID exposure, job security, and mental health: Contracting: Women 48%, Men 37%

Workers, especially women and Millennials, continue to question the wisdom of returning to the workplace given the belief that productivity remained high while working remotely.

"The long-term effect of extended remote working arrangements has left its mark. Employees are much less willing to embrace the rigid, conventional work policies of the past about how and where work gets done," "Especially for women, to whom the bulk of caretaking and household responsibilities still, unfortunately, fall, the flexibility to choose what works best for them is critically important. We are starting to see companies with flexible work arrangements successfully attracting the top talent of their competitors who have adopted a more rigid stance. The challenge of attracting and retaining talent in a tightening labor market is only going to become more difficult." ehstoday.com

52% Mandates With 65% Returning in 2022
Most employers say vaccine mandates possible by end of year
A majority of U.S. employers - 52% - are planning or considering requirements for a COVID-19 shot by the end of the year, according to a survey released Wednesday by consultant Willis Towers Watson. That's more than double the 21% of companies polled that currently have some form of mandate.

The options vary, ranging from a strict order for all employees to limiting access to certain areas to inoculated workers. About 14% of respondents also said they are weighing a health-care surcharge for people who choose not to get the vaccine, while 1% are planning to impose one, according to the survey of 961 employers, conducted Aug. 18-25.

Walmart Inc., McDonald's Corp. and Walt Disney Co. are among companies requiring at least some employees get vaccinated before going to their workplaces.

The outcomes may not be clear for some time. The survey showed that 26% of employers don't expect a full return to the office until the first quarter of next year, while 39% said the delay likely will stretch until the second quarter. seattletimes.com

Enforcing Vaccine Mandates Is Messy Business

Companies find that setting vaccine policies is only the first step: 'There's 101 questions' when it comes to implementing new rules

Questions and complications are popping up as employees and managers apply the new rules to once-routine business activities such as travel, trade shows, office socializing and interactions with vendors and clients, executives say.

Many CEOs say they are fielding a stream of hard-to-answer questions from employees who are hesitant to get shots or asking for exemptions.

Some staffers asked if they could show proof of a negative test to opt out of the vaccine requirement. (They can't.) Others inquired whether vaccination was a condition of employment (It isn't.), if the mandate would be permanent, or if the unvaccinated would ever be able to enter the building in the future.

Some unvaccinated employees asked whether they could visit the office of a client that doesn't require vaccinations, arguing, "Why can't I go to that customer meeting if they don't care?"

UKG has generally told employees that they can't participate in meetings or group functions if they aren't vaccinated, and has provided virtual alternatives. The company will now allow unvaccinated employees to travel to a customer site by themselves if a client requests a visit and doesn't have a policy requiring vaccinations. wsj.com

Retailers Saying: Delta Variant Causing More Staffing Issues Than Pandemic's 1st & 2nd Waves
Texas retailers' outlooks weakened in August on pace with the spike in the virus variant even though sales rebounded at the fastest rate since April, according to a survey from the Federal Reserve Bank of Dallas.

Staffing shortages, quarantines and supply chain issues are weighing on the retail industry, which has become more resilient throughout the pandemic, she said.

Retail sales rebounded in August and are well above average, Kerr said. "But unfortunately there's a major headwind of labor shortages. They aren't seeing relief."

Retailers said the lack of applicants is as big of an issue as it was in April when they thought supplemental unemployment benefits were keeping applicants home.

"Then came the delta variant, which has caused absenteeism to spike as parents and caregivers have to be quarantined with household members," Kerr said.

When Texas retailers were asked to pick three primary factors restraining their company's revenues, supply-chain disruptions received the highest response of almost 74%, followed by weak demand (26%) and limited operating capacity due to staffing shortages (24%). dallasnews.com

Customers See It Coming
Americans Are Stocking Up on Toilet Paper Again

Several retailers said is limiting shipments of paper products to stores.

The situation isn't as dire as it was early in the pandemic, when panicked customers cleared shelves as they stockpiled large quantities of paper towels and toilet paper, according to industry data, manufacturers and retailers. wsj.com

Study finds low rate of COVID-19 "breakthrough" infections, fewer symptoms in vaccinated people

---

Hurricane Ida's Impact Continues

Deadly Flooding in NYC, NJ & PA - $18B in Damages - Storm Preparedness

'State of Emergency' in NY & NJ as Ida Pummels Northeast
Ida Causes Massive Flooding, Killing at Least 17 in Northeast

Post-tropical cyclone drops more than 3 inches of rain in an hour in New York City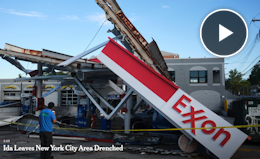 At least 17 people died in New York City, New Jersey and Pennsylvania as the remnants of Hurricane Ida pummeled the Northeast, causing record-breaking rainfall, tornadoes, flash floods and power outages.

Hundreds of stranded New York City residents had to be rescued from cars and subway trains caught in the floods late Wednesday into Thursday, New York City Mayor Bill de Blasio said. Nine people died from flooding in the city, including eight in basements of residential homes, city officials said.

New York state and city officials said they were assessing the damage and called the speed of the rainfall unprecedented.

The torrent left New York City largely at a standstill, with most subway service limited, delayed or suspended, and a citywide travel advisory in effect. The city is urging people to avoid non-emergency travel. Power was knocked out for more than 200,000 customers in Pennsylvania, New Jersey, New York and Connecticut.

The New York Police Department said Thursday morning that the death toll from the flooding had risen to eight people in the city. In every case, police said, officers were responding to calls about flooding. Most of the deaths as of Thursday morning were reported in Queens.

The rain came as the remnants of Hurricane Ida interacted with a frontal system over the Mid-Atlantic and Northeast. Ahead of the deluge, the Weather Service had declared a rare "high risk" of excessive rainfall from southern and eastern Pennsylvania through New York City into Connecticut. nytimes.com wsj.com washingtonpost.com

Businesses & Homes Rebuild
Hurricane Ida Damage to Cost Insurers Close to $18 Billion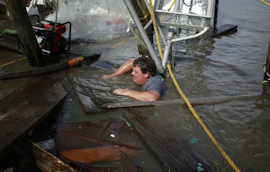 Hurricane Ida, which swept through Louisiana with some of the strongest winds ever to hit the state, knocking out power to millions of homes and businesses, is estimated to have caused almost $18 billion in damage that'll be covered by insurers, according to one risk-modeling firm.

Karen Clark & Co. estimates that the bulk of the insured losses occurred in the U.S., with just $40 million of covered damage in the Caribbean. The estimate includes privately insured damage to vehicles, houses and commercial and industrial properties, but does not include boats, offshore properties or National Flood Insurance Program losses.

Ida pummeled Louisiana with maximum sustained winds of 150 miles per hour (240 kilometers per hour) when it made landfall in the U.S. near Port Fourchon, Louisiana, according to Karen Clark & Co. Those winds took down trees and power lines and damaged schools, hospitals and other buildings, including complete roof and wall collapses in some cases. Analysts had said earlier they expected insured damages to range from $15 billion to $20 billion.

Clean-up may become even more costly, with insurance ratings firm A.M. Best warning that a surge in demand could increase losses "meaningfully." While expenses normally climb after a hurricane, insurers will also be contending with higher costs broadly, with the consumer price index climbing. bloomberg.com

Climate Change Ruining Disaster Prep?
We're Hitting the Limits of Hurricane Preparedness

Cities simply don't have enough time to run from a storm like Ida.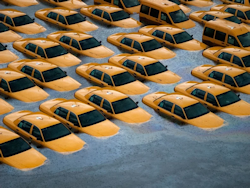 Climate change has a subtle influence on hurricanes: They seem to be getting wetter and more intense, but not necessarily more frequent. Scientists are confident that global warming is increasing rainfall from major tropical cyclones, just as it is increasing precipitation amounts from all types of storms. Scientists have observed that tropical cyclones are generally getting stronger worldwide as well.

A growing share of hurricanes are Category 3 or greater, according to the most recent report from the Intergovernmental Panel on Climate Change. But some researchers also believe that more hurricanes are following the pattern taken by Ida and getting significantly stronger in the hours before landfall.

If rapid intensification becomes more common, as Emanuel fears, then officials will find it harder to make good judgments about hurricanes. If major hurricanes can form in less than 72 hours, but local governments need more than 72 hours to prepare and evacuate, then we're running up against the physical limits of hurricane preparedness. theatlantic.com

Hurricane Ida's destruction revealed in before-and-after satellite images

---

White Collar Crime

After Start-Up 'Beyond Meat's' 3rd Party Developed Successful Flagship Product
They Dumped Partner & Took Partner's Trade Secrets To Other Manufacturers
Did Beyond Meat's CEO Delete 17 Months of Text Messages That Disappeared?

Court Rules Food Safety Fraud Claim on Beyond Meat and Upper Management
To Proceed
The Superior Court of California ruled fraud claims on Beyond Meat and their upper management can move forward. Fraud claims regarding Beyond Meat's doctored food safety report and contract claims will proceed to a public trial.

Members of Beyond Meat's senior management team, namely its former chief financial officer Mark Nelson, its senior quality assurance manager Jessica Quetsch and its director of operations Anthony Miller, are being sued for fraud. The fraud claim alleges Beyond Meat deliberately altered and excluded important information from their food safety consultant's report on their facility which was then sent to Don Lee Farms.

Don Lee Farms is also seeking, among other things, the appointment of an independent forensic examiner to assess the potential deletion of text messages by Ethan Brown, Co-Founder and CEO of Beyond Meat. The motion filed stated that Beyond Meat outright ignored the court Order requiring it to provide the text messages of Mr. Brown. The Court ordered Beyond Meat to provide an explanation for "the 17 months for which [Beyond Meat CEO] Ethan Brown has produced no text messages as well as the missing text messages evidently sent or received but not produced." Continue Reading

Amazon's new union battle: Teamsters go local to snarl expansion
In June, the International Brotherhood of Teamsters, one of the nation's largest and most influential unions, vowed to make organizing the Amazon.com Inc workforce a top priority.

Two months later, details of the Teamsters' ground game are starting to take shape, Reuters has learned from interviews with local union leaders. While organizing workers is the ultimate aim, the short-term strategy is one of disruption.

Over the past year, the Teamsters have raised concerns about Amazon at local government meetings in at least 10 communities, leading to the scrapping of projects and the rejection of a tax break, as well as resolutions calling on the company to meet local labor standards, according to a Reuters tally.

From Fort Wayne, Indiana, to Oceanside, California, the Teamsters are popping up in city halls around the country, joining forces with community groups as they seek to persuade local officials to ask more of the tech giant or reject its expansion plans outright. They are training members at logistics companies on how to talk to Amazon drivers about the benefits of unionizing.

Taken together, these early moves show the Teamsters are tapping into their network of more than 1 million members to take on Amazon at the local level. The escalating push suggests that while Amazon earlier this year fended off an attempt by the Retail, Wholesale and Department Store Union (RWDSU) to organize workers in Bessemer, Alabama, the fight with organized labor has only just begun, and it is being waged across the country. reuters.com

Editor's Note: And who's behind the Starbuck's Buffalo Union push?

The Next Trend?
Can 14 and 15-year-olds solve the labor shortage?
At a McDonald's in Medford, OR, a ginormous banner, "Now Hiring 14 and 15-year-olds," has drawn nationwide media attention and a healthy amount of applicants amid the country's labor crisis.

Raising the location's minimum pay to $15 still left a shortfall in scheduling, but the sign brought in 25 applications within two weeks.

There are always staffing issues, but this is unheard of," Heather Coleman, the McDonald's proprietor. "[14-year-old and 15-year-old workers] have been a blessing in disguise. They have the drive and work ethic. They get the technology. They catch on really quickly."

The move comes as fast food chains have been closing dining rooms and shortening hours due to staff challenges that are also being felt by retailers.

An article from Raleigh's WRAL from January of this year listed Chick-fil-A, Dairy Queen, McDonald's, AMC Theaters and Kroger among those sometimes hiring 14 to 15-year-olds, although they may limit their roles. Kroger, for instance, hires 14 to 15-year-olds as baggers, shelf-stockers and prep-pickup order takers.

Hiring young teens would require changes for many chains. Walmart, Target, Best Buy, CVS, TJX and Home Depot welcome hires at the age of 16, Kohl's at 17, and Macy's, Costco and Urban Outfitters at 18.

Food establishments and retailers could face accusations of child abuse with younger hires. A popular Reddit post on the Medford McDonald's hires was entitled, "Because if adults won't work for you, take advantage of some great child labor." retailwire.com

Editor's Note: The LP interview and even the investigation takes on a totally different approach and concerns.

Talk About a Zoom-Bomb
Zoom-call blunders led to someone getting axed, 1 in 4 bosses say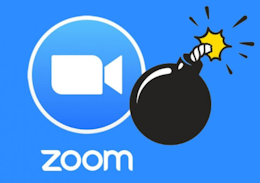 Nearly one in four executives have fired a staffer for slipping up during a video or audio conference, and most have levied some sort of disciplinary action for gaffes made in virtual meetings, a survey of 200 managers at large companies found. The survey, commissioned by Vyopta Inc., which helps companies manage their workplace collaboration and communication systems, also found that executives don't fully trust a third of their staff to perform effectively when working remotely.

The pessimistic findings illustrate how workers are still getting accustomed to working remotely, which has become commonplace during the Covid-19 pandemic. Daily participants in Zoom calls surged from 10 million a day at the end of 2019 to 300 million in April 2020, the conferencing company has said, and in recent weeks many companies have pushed back their plans to return to offices due to the delta variant's spread.

Virtual-meeting miscues include joining a call late, having a bad Internet connection, accidentally sharing sensitive information, and of course, not knowing when to mute yourself. The slip-ups can hurt businesses, leading to client defections, lost sales opportunities or missed deadlines, the survey found. dailynews.com


Quarterly Results
Signet Jewelers Q2 comp's up 97.4%, ecommerce sales up 24.5%, total sales up 99.4%

Five Below Q2 comp's up 21%, net sales up 51.7%

American Eagle Q2 consolidated store revenue up 73%, digital down 5%, net revenue up 35%
Aerie revenue up 34%
Eagle revenue up 35%

Chewy.com net sales up 26.8%

PVH Q2 Direct to Consumer (DTC) sales up 19%, Wholesale up 77%, revenue up 46%
Tommy Hilfiger sales up 41%
Calvin Klein sales up 56%
Hermitage Brands sales up 37%

Costco August comp's up 9.1%, E-commerce up 1.8%, sales up 14.2%
Costco Q4 comp's up 9.4%, E-Commerce up 8.9%, sales up 15.5%

Caleres Q2 Famous Footwear comp's down 1.1%, FF Sales up 35.8%, consolidated net sales up 34.7%
Caleres Q2 Brand Portfolio comps up 16.3%, BP sales up 30.2%, DTC sales represented 79% of total net sales

---

Senior LP & AP Jobs Market
VP of Risk Management and Safety job posted for Bowlero Corporation in Mechanicsville, VA


The VP of Safety and Risk Management is responsible for management of Bowlero Corporation's total cost of risk through the planning and execution of claims management activities, loss control and prevention programs, and insurance program design and placement. The position's responsibilities include the preparation of reports that will make the company's senior management aware of the information needed to facilitate effective decision making. bowlero-corporation.talentify.io

Area VP job posted for Securitas in Cincinnati, OH


Provides strategic direction and leadership to assigned Area. Ensures that Branches within Area achieve short- and long-term revenue growth and profitability goals. Directs and coaches Branch Managers in Securitas business management philosophy. Facilitates client retention, service expansion, and delivery of quality services. Ensures that Area's operational and administrative management services are effective, timely and efficient. ekaw.fa.us2.oraclecloud.com

Director of Loss Prevention job posted for Ashley Furniture in Advance, NC


You will develop, implement and monitor policies, procedures and services related to all aspects of Security, Fire Detection, Suppression and Emergency Management services and incidents across all Company personnel and facilities. This position will provide education, training and advice to corporate management, location management and employees regarding Loss Prevention issues. The Director of Loss Prevention will establish and maintain department strategies aligned with corporate goals and objectives. ashleycareers.ttcportals.com

Director Asset Protection & Safety job posted for Weis Markets in Sunbury, PA


The role of the Director of Asset Protection & Safety is to lead Weis Markets' Asset Protection team in the development, implementation and sustainability of all Asset Protection programs. Follows-up on the implementation and execution of programs and procedures as directed through store operations. Appraises and evaluates the results of shrink related program on a regular basis and oversees mitigation efforts to reduce loss. Oversees all retail store Asset Protection programs and staff. jobs.weismarkets.com

Director, Organizational Safety & Security job posted for Ross Stores in Dublin, CA


The Director of Organizational Safety and Security is responsible for promoting the Loss Prevention key objectives through ensuring the safety, security, and protection of company assets within the corporate environment. This position will effectively lead, manage and support the security and life safety program for the corporate offices to include physical security, fire and life safety, alarm response, access control, visitor's control, CCTV, etc. indeed.com

AP Supply Chain Director (Midwest & West Coast) job posted for CVS Health
in Conroe, TX


As the AP Supply Chain Director you will be responsible for the development and implementation of various AP policies and programs designed to safeguard personnel, property, merchandise, facilities and other assets. You will be responsible for the development, coordination and communication of Asset Protection policies and support of safety programs are critical responsibilities that must be carried out with a global perspective conducive to CVS operating philosophy. jobs.cvshealth.com

Associate Director, Loss Prevention job reposted for Chewy in Wilkes-Barre, PA


Chewy is hiring an Associate Director, Loss Prevention to report directly to the Director, Safety and Loss Prevention. This position is responsible for planning, directing, and coordinating the protection, safeguarding, and security of company assets and employees with a focus on all channels of commerce and LP operations. careers.chewy.com

---

Publishing Note:
The Daily will not be publishing Sept. 3 & Sept. 6 in observance of Labor Day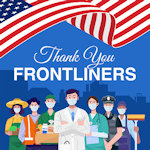 Given the extra 'labor' our team has endured and invested on behalf of the industry throughout the pandemic, the D&D Daily will not be publishing Friday, Sept. 3 and Monday, Sept. 6. We will resume publication on Tuesday, Sept. 7.

We would also like to extend our deep gratitude to essential workers, and those who returned as stores opened across North America and around the globe, for getting us through the last year and a half - and for continuing to serve our communities going forward.

Whether you're on the road or at home over this holiday weekend, let's keep 'em all safe out there!