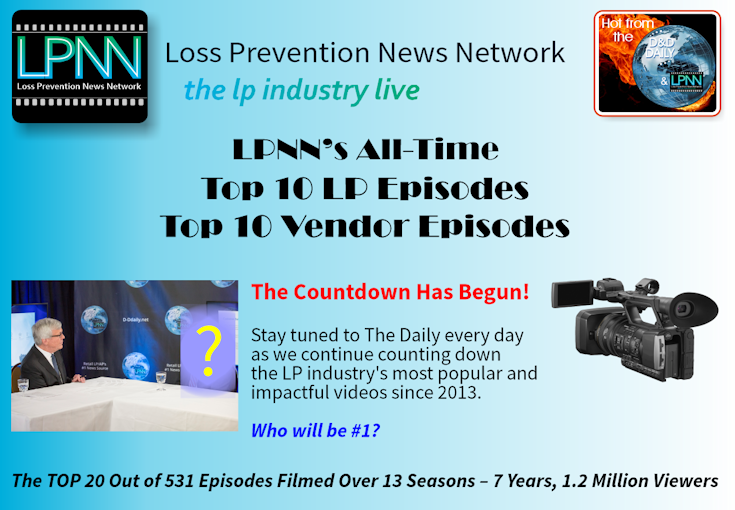 Introducing LPNN's All-Time Top 20 Videos


Counting down the industry's Top 10 LP Leader
and Top 10 Solution Provider interviews

Back in 2014, the D&D Daily made LP history with the industry's first-ever live-streamed broadcast. The Loss Prevention News Network (LPNN) brought together a who's who list of leading LP/AP leaders, executives, and solution providers as they discussed the hot topics, the ongoing issues and challenges, the programs, the latest technology, and the new solutions vendors are bringing to the industry.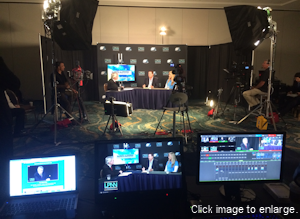 With our mission of "Today's Leaders Teaching Tomorrow's", our live broadcasts were designed from the beginning with the industry's young executives in mind, creating an on-demand educational video platform where they can learn from the best on a wide array of timely and critical subjects to help make an impact on their career, so they can add value to their team, their company, and the industry as a whole.

Video remains the most popular medium for engaging an audience and delivering a message. And our LPNN interviews are designed to help you increase your knowledge, broaden your vision, and deliver better results in today's rapidly changing retail landscape. While also hopefully making you laugh once in a while too!

7 years, 13 seasons, 531 episodes, and 1.2 million views later... The Daily and LPNN continue to deliver the industry's only Live Digital Conference with nonstop 8-hour live broadcasts filmed at the NRF Big Show and NRF Protect conferences each year, hosted by Publisher & Editor Gus Downing, and MC'ed by Joe LaRocca and Amber Bradley. LPNN has filmed at other conferences over the years too, including our two recent LPRC Impact video series.

With the current coronavirus pandemic disrupting the retail world, including the annual LP/AP tradeshow season, we thought it'd be a good time to take a look back and revisit our most-watched "live" videos since 2014.

Below, you'll find a countdown of the all-time

Top 10 LP Leader and Top 10 Solution Provider interviews. We recommend watching these videos when you have 10 or so minutes of down time during your day, or play them in the background while you work. You can also check out our entire library of LPNN videos here.

So without further adieu, let's begin the countdown...




'Making a Murderer': From the Screen to the Hot Seat
Dave Thompson, CFI, VP of Operations, WZ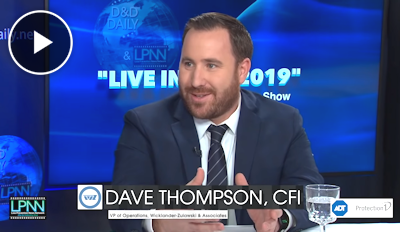 Filmed in January 2019 at the Daily's 'Live in NYC at the NRF Big Show 2019' event

The Netflix true-crime documentary series "Making a Murderer" highlighted the case of Brendan Dassey and the interrogation that led to a highly controversial "confession" and guilty verdict resulting in Dassey's incarceration. Worldwide leaders in non-confrontational interviewing techniques, Wicklander-Zulawski & Associates (WZ), took a stand by highlighting the issues and errors made in these interrogations leading to coerced confessions – and have continued to use this case as an example in their training programs.

Dave Thompson, CFI, discusses the impact "Making a Murderer" has had on the interrogation community and how it's helped push the evolution of this essential skill for practitioners ranging from law enforcement to loss prevention.

Managing the Change Process from Loss Prevention
to Asset Protection: Transforming to 'Omni AP'
Kevin Colman, Group Vice President of Asset Protection


Filmed in June 2015 at the Daily's 'Live in Long Beach at NRF PROTECT 2015' show
Macy's is not only the largest department store chain in the U.S., but it is now also a Top 10 online retailer. To keep pace with the rapidly changing business model, Macy's Asset Protection team has reinvented itself to address the many challenges that cybersecurity and omni-channel retailing presents. Kevin Colman, former Group Vice President of Asset Protection for Macy's, talks about the transformation to 'Omni AP', where protecting the brand and increasing profits are just as important as preventing shrink.

Organized Retail Crime - The Great Debate
John Matas, Corporate Principal - Fraud & Profit Protection
Millie Kresevich, Director of Asset Protection
Scott Sanford, Director of Loss Prevention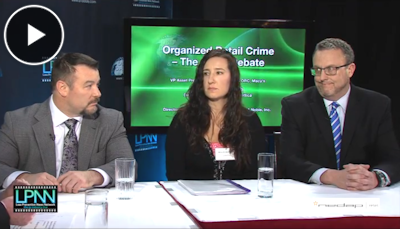 Filmed in January 2016 at the Daily's 'Live in NYC at the NRF Big Show 2016' event
How big is the ORC problem and how should it be defined? How accurate is the $30 billion estimate? What are the implications of the NRSS' finding that external theft has surpassed internal theft for the first time ever? And how are the current decriminalization trends going to impact ORC long-term? Three senior LP/AP leaders -- John Matas, Millie Kresevich, and Scott Sanford -- join us to tackle these complex questions.

Scott Sanford, Director of Loss Prevention, goPuff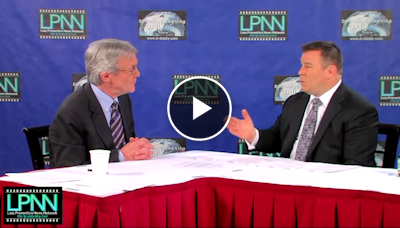 Filmed in January 2014 at the Daily's 'Live in NYC at the NRF Big Show 2014' event
Scott Sanford, Director of Loss Prevention for goPuff, discusses where he thinks the loss prevention industry is going and how we're making progress in the fight against Organized Retail Crime. A subject matter expert on the topic, Scott has a unique gift and ability at resolving ORC cases and has been extremely involved in the national effort for many years. Learn how you can be better prepared to combat the North American epidemic that is ORC.



Taking an AP Team & Program to the Next Level
Jim Connolly, Senior Vice President of Asset Protection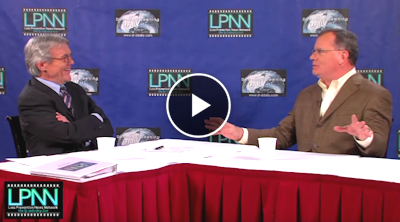 Filmed in January 2014 at the Daily's 'Live in NYC at the NRF Big Show 2014' event
Jim Connolly, Senior Vice President of Asset Protection, talks about the keys to establishing a successful LP program - and how you take that program "to the next level" once it has matured. In 2010, Jim successfully engineered the biggest re-organization of Burlington Stores' LP program in the history of the company. Here, he offers tips on how to retain, challenge and develop team members, while keeping it fresh and exciting for the executives.

Emerging Loss Prevention Issues: Training is Key
Carol Leaman, CEO of Axonify, and Lisa LaBruno, EVP Retail Operations, RILA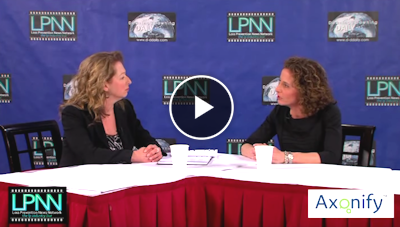 Filmed in January 2014 at the Daily's 'Live in NYC at the NRF Big Show 2014' event
Carol Leaman, CEO of Axonify, sits down with Lisa LaBruno, Executive Vice President of Retail Operations for the Retail Industry Leaders Association (RILA), to discuss the major challenges retail Loss Prevention programs face and how effective training can help mitigate those risks. Lisa describes the four areas of training associated with LP apprehensions, including the specific components of a successful training program.

Organized Retail Crime Roundtable: A National Update
Scott Sanford, Debra Lussier, Denny Dansak, Tony Sheppard, Nelson Harrah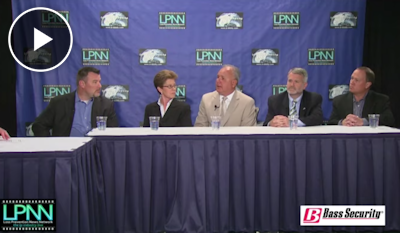 Filmed in June 2014 at the Daily's 'Live in Ft. Lauderdale at NRF PROTECT 2014' show
In this national update on ORC, hear from five of the leading experts on this growing threat to the LP industry and the latest efforts to combat it. Scott Sanford, Director of Loss Prevention for goPuff; Debra Lussier, Sr. Manager, Central Investigations for The Home Depot; Denny Dansak, former Sr. Corporate Manager, ORC for Kroger; Tony Sheppard, Director of Loss Prevention - ORC for Ulta Beauty; and Nelson Harrah, Director of ORC for Gap Inc., discuss the link between online fraud and brick-and-mortar crimes, the impact of state ORC laws, and the mounting national effort of ORC associations that are helping to bridge the gap.

ORC's Public Partnership:
The Importance of Public-Private Partnerships & Their Impact
Lieutenant Jim Ostojic, Captain Bill Williams, Detective Joe Hopkins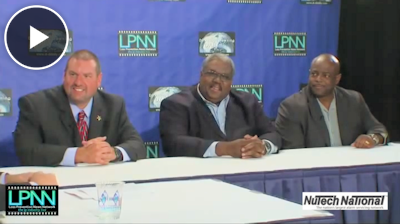 Filmed in June 2014 at the Daily's 'Live in Ft. Lauderdale at NRF PROTECT 2014' show
Joe LaRocca, Senior Advisor, Loss Prevention, RetaiLPartners, moderates this session on the importance of public-private partnerships in fighting ORC. Captain III Bill Williams and Detective III Joe Hopkins of the LAPD, and Lieutenant Jim Ostojic of the Polk County Sheriff's Office, tell us about the industry-leading models taking shape across the country that are helping retailers and law enforcement share real-time information like never before. Learn about the commercial crimes division of the LAPD, the expansion of associations like LAAORCA and the new ORC training programs for law enforcement.

Chris Nelson, Vice President, Loss Prevention, Gap Inc./Old Navy
and Rich Giaquinto, Senior Director, Gap Inc.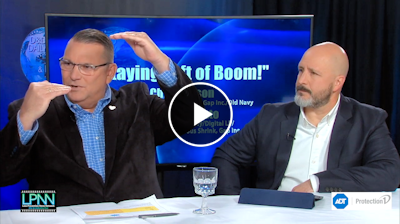 Filmed in January 2019 at the Daily's 'Live in NYC at the NRF Big Show 2019' event
"Left of Boom" is a military term referring to the timeline before an explosion. When the explosion happens (the boom), then the timeline shifts to "right of boom". Left of boom is where you want to be. Chris Nelson and Rich Giaquinto explain how the concept applies to the retail environment - whether it's active shooters, natural disasters, or other events that disrupt the business. Learn how Gap Inc. maintains business continuity and organizational resilience by applying a "Left of Boom" approach.



Want to be a Senior Leader? There's a Price
Bob Oberosler, SVP Loss Prevention for Dollar Tree & Family Dollar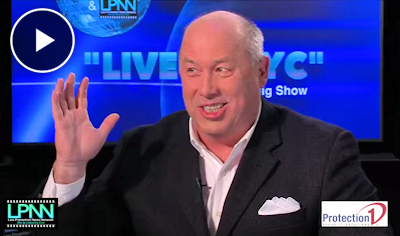 Filmed in January 2015 at the Daily's 'Live in NYC at the NRF Big Show 2015' event
Bob Oberosler, Senior Vice President of Loss Prevention for Dollar Tree and Family Dollar stores, has traveled several times throughout the U.S. for his career, worked seven days a week building an LP program from scratch and spent more hours than he can count taking on extra projects and responsibilities to help him advance in his career. If there's an executive who's paid the price, Bob is it. In this LPNN interview, Bob shares just what it takes to be a senior leader in the LP industry. From volunteering for extra tasks at work to choosing a house you can resell quickly, learn the things executives don't always think about when moving up in an organization.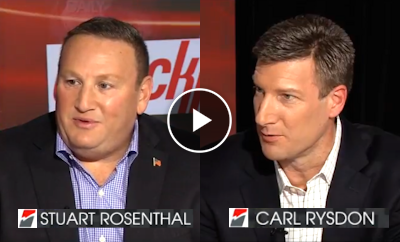 Filmed in January 2017 at the Daily's 'Live in NYC at the NRF Big Show 2017' event
A division of CCL Industries, Checkpoint Systems is the only vertically integrated RF/RFID solution provider for retail. Through a unique offering of software, hardware, labels, tags and connected cloud-based solutions, Checkpoint optimizes retail operations and efficiencies with real-time intuitive data delivered throughout the supply chain and in-store resulting in improved profitability and an enriched consumer experience.

In this 2017 interview, Stuart Rosenthal, VP of Sales, and Carl Rysdon, former VP of RFID Solutions, tell us how Checkpoint has stayed relevant over time - built upon 50 years of radio frequency technology expertise, innovative high-theft and LP solutions, market-leading software, RFID hardware and comprehensive labeling capabilities to brand, secure and track merchandise from source to shelf.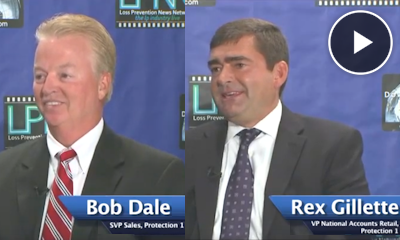 Filmed in June 2014 at the Daily's 'Live in Ft. Lauderdale at NRF PROTECT 2014' show
Bob Dale, SVP of Sales, and Rex Gillette, VP of Retail Sales, talk about Protection 1's immense growth in the retail security market since entering the segment in 2010. With a customer-focused culture, Protection 1 redefined the installation world with its highly successful SEAL Team conversion process, while rolling out new innovations like its eSuite platform.

In 2016, Protection 1 merged with ADT. Today, ADT Commercial is a leading provider of enterprise security, fire, and life safety solutions, founded on decades of experience to meet the complex needs of its commercial and National Accounts clients.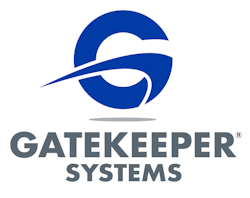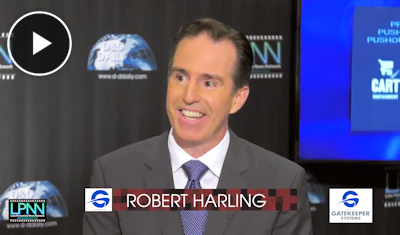 Filmed in June 2017 at the Daily's 'Live in D.C. at NRF PROTECT 2017' show
2017 was an incredible year for Gatekeeper Systems. It was big news within the industry when they announced their acquisition of Carttronics, who was a major competitor in the shopping cart containment and pushout theft prevention arena. Robert Harling, CEO of Gatekeeper Systems, explains how their patented locking-wheel technology in solutions like Purchek help prevent shoplifting without the need for employee intervention or violent confrontation.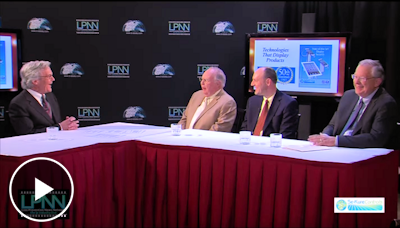 Filmed in January 2015 at the Daily's 'Live in NYC at the NRF Big Show 2015' event
Celebrating its 50-year anniversary, Se-Kure Controls continues to develop and manufacture innovative asset protection systems that maximize return on investment for retailers. With over 800 products running the gamut from mechanical security to alarm modules, Se-Kure Controls offers customized solutions for any loss prevention need. In this interview, hear from Greg Saputo, Mike Campbell, and the late Roger Leyden, who talks about the evolution of the company and the biggest developments he's seen in the industry over the last half-century.



Note: On March 17th, 2020, Roger J. Leyden, a pioneer in the LP industry and the Founder & CEO of Se-Kure Controls passed away. Read our 'In Memoriam' column for Roger published in the Daily here.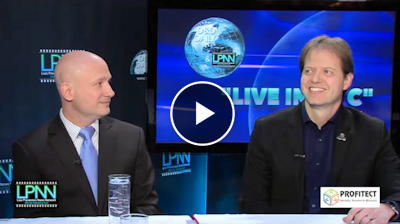 Filmed in January 2016 at the Daily's 'Live in NYC at the NRF Big Show 2016' event
Profitect, now Zebra Prescriptive Analytics, is the leading global provider of prescriptive analytics for the retail and consumer packaged goods (CPG) industries, allowing retailers to easily understand and act on their data. Their solution looks at all aspects of the retail supply chain to identify opportunities for sales and margin improvement, such as: training, vendor and cashier compliance, fraud, inventory accuracy, and customer behavior. In this LPNN interview, Guy Yehiav, General Manager & Vice President for Zebra Analytics, tells us how their solution goes beyond traditional exception-based reporting. Later, Mike Limauro, Senior Director of Asset Protection for Whole Foods Market, tells us how it can help LP departments transform into a profit hub for their organization.

Note: Zebra Technologies acquired Profitect in May 2019.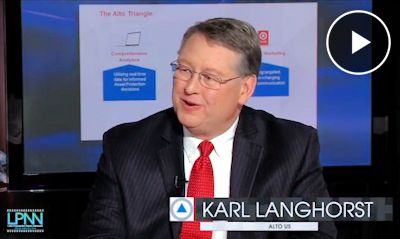 Filmed in January 2017 at the Daily's 'Live in NYC at the NRF Big Show 2017' event
ALTO US is a new venture in the United States for South America's powerhouse Asset Protection solution provider ALTO. Starting back in 2003 in one of Chile's biggest retail stores, where they reduced shrinkage by 23% in the first year, they're now supporting nearly 7,000 stores in more than 100 cities in Latin America, Europe and now the U.S. Karl Langhorst, Senior Advisor for ALTO US, explains how their programs help bridge the gap between retail and law enforcement, creating an effective and productive partnership, while managing the prosecution processes for a retailer's external and internal theft cases.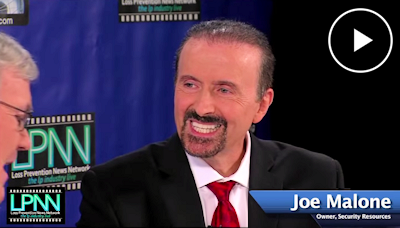 Filmed in January 2014 at the Daily's 'Live in NYC at the NRF Big Show 2014' event
Joe Malone, co-owner of Security Resources, tells us how the company grew from a small business in Philadelphia to a national security firm specializing in security guard and investigative solutions throughout North America. Licensed and registered in all 50 states, Security Resources utilizes a partner network of over 700 security companies to address the ever-changing needs of retailers. In this interview, Joe talks about their industry-leading process.



Note: In August 2019, Security Resources merged with Protos Security, a nationwide leader in security guard services. In early 2020, the company announced a new logo and brand identity system, reflecting Protos' expanded portfolio of managed, direct and monitored guard services.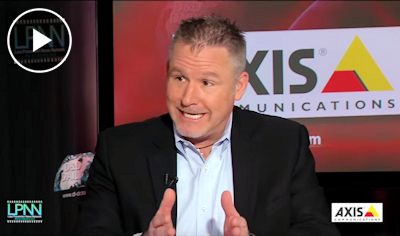 Filmed in January 2017 at the Daily's 'Live in NYC at the NRF Big Show 2017' event
Network surveillance technologies continue to revolutionize the way retail professionals work with not just loss prevention, but also with store optimization, operational efficiencies, and enhancements to the overall customer experience. Hedgie Bartol, LPQ, Retail Business Development Manager for Axis Communications, tells us how the global leader in network video can help retailers can bring together their video surveillance, physical access control and now audio systems to create a full solution that goes beyond security and helps grow the business.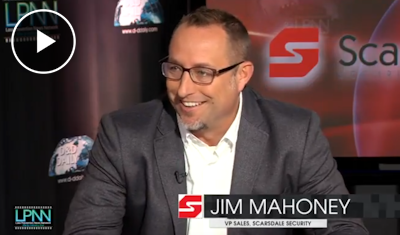 Filmed in January 2017 at the Daily's 'Live in NYC at the NRF Big Show 2017' event
Leading retailers and LP executives trust Scarsdale Security to provide building security, fire protection, loss prevention and video surveillance needs. In addition to unsurpassed security services, Scarsdale is the retail industry's leading source for advanced Business Intelligence and traffic analytics. Jim Mahoney, VP of Sales, and Frank Baker, VP of Business Development, for Scarsdale Security, discuss LP's role in cross-departmental functionality, the opportunities with Central Station Monitoring, and how Scarsdale can help retailers keep existing infrastructure active while still promoting new technology.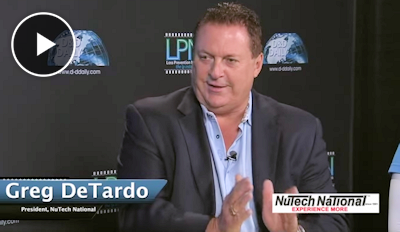 Filmed in June 2015 at the Daily's 'Live in Long Beach at NRF PROTECT 2015' show
For more than 31 years, NuTech National has set the pace for innovation and excellence, serving major retail chains across the nation with the industry's largest network of sales, service, installation and alarm monitoring. Greg DeTardo, Founder and President of NuTech National, and Tonya Prive, Former Director of Sales, talk about the latest features and services the company has rolled out over the past year in this LPNN interview. From NuTech Link 6.0, their latest retail management security software - to their Depot Services - to Smart Retail Alert and Employee Learn how NuTech sets itself apart from other alarm companies.