Busiest Period for Senior Appointments in 2020 So Far
With the first 'Chief Global Asset Protection Officer & CSO' Position Ever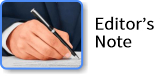 That we're aware of with Scott McBride being recently promoted to the position.

And with TJX naming a new Vice President & Loss Prevention Director Karin McKenna.

These are the two biggest positions to date in 2020 and significant appointments.

Certainly Michael Nash's new Asset & Profit Protection Leader for RH, Restoration Hardware, takes the position beyond LP and includes the profit protection aspect. Impacting the entire organization from a 'Total Loss' prospective.

And with Nordstrom elevating Mike Triesch to Senior Director, Business Resiliency & Safety shows the increased attention to the safety side of the house given current events.

All obviously great moves and certainly representing the busiest period for the industry this year. Which usually happens in March and April every year. Obviously the COVID shutdown slowed the process from previous years. One interesting side note is that all of these are internal appointments.

---

The Top 5 Issues Grocery Leaders Struggle With:
A Panel Discussion on the Trends Reshaping the Grocery Industry
WEBINAR - Thursday, June 25 @ 1pm ET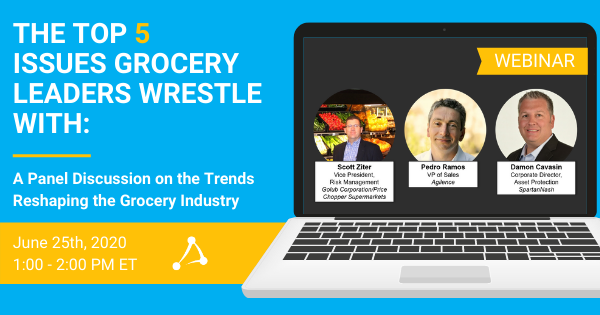 Join a panel discussion on the current state of grocery retail & loss prevention from two people living it every single day. From fluctuating supply chains to full-on crisis management, it has never been a crazier time to be in a retail leadership position. Find out what experienced industry veterans are asking of themselves and their teams to make the back-half of 2020 turn from a year of chaos to a year of prosperity. Register Here

---

Coronavirus Tracker: June 23
US: Over 2.4M Cases - 123K Dead - 1M Recovered
Worldwide: Over 9.2M Cases - 476K Dead - 5M Recovered

Fallen Officers From the COVID-19 Pandemic: 49 | NYPD Deaths: 45
Private Industry Security Guard Deaths: 150+

---

Three Warnings Impacting Retailers
Two Points From Yesterday's News Stands Out As Warnings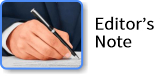 A second wave of closures may be starting with high-tech trend-setting retailer Apple leading the way, and number two a 'tidal wave' of Chapter 11 bankruptcies is coming in virtually all of the financial community's opinion.

These two pieces of news themselves are the most alarming, with shooting news out of NYC and Chicago today being as concerning, but a logical consequence of current events as well. As police are basically forced to back off, coupled with the frustration levels of officers and the anti-police environment, we have an atmosphere that may impact retailers, which certainly reinforces a no-apprehension approach.

What is the answer to all of this? Only time will tell. Just some thoughts. -Gus Downing

Spikes Around the World & The U.S.
From Germany to Brazil COVID-19 is Spiking
In one German meat processor over 1,100 workers are infected and in Brazil there's now over 1 million infected. With Mexico city seeing thousands daily and hospital ICU beds filling up. According to a CNN news report this morning.

The World Health Organization reported 183,000 new global coronavirus cases on Sunday, the largest single-day increase in coronavirus cases by its count.

Overall in the pandemic, WHO reported 8,708,008 cases - 183,020 in the last 24 hours - with 461,715 deaths worldwide, with a daily increase of 4,743.

The UN health agency said Brazil led the way with 54,771 cases tallied and the U.S. next at 36,617. Over 15,400 came in in India.

The number of confirmed virus cases is still growing rapidly not only in the U.S. but in Brazil, South Africa and other countries, especially in Latin America.

In the United States, the virus appears to be spreading across the West and South. Arizona reported over 3,100 new infections, just short of Friday's record, and 26 deaths. Nevada also reported a new high of 445 cases. businessinsider.com

Dr. Fauci Sees "Disturbing Surge"
California Has Record Jump; Florida Infections Up: Virus Update
Anthony Fauci, the U.S. government's top infectious-disease expert, told Congress he was seeing a "disturbing surge" in new cases across the nation. He and other top federal health officials were urged by lawmakers to take more of a leadership role in the fight against the pathogen.

Fauci Doesn't See Covid-19 Summer Lull (6:50 a.m. NY) bloomberg.com

Coronavirus Spreading At 'Unacceptable Rate' In Texas, Governor Says
Texas has seen an abrupt spike in coronavirus cases, hospitalizations and percentage of tests coming back positive throughout the month of June, with no signs thus far of slowing down; the number of hospitalizations set a new record Monday for 11 consecutive days.

Texas is currently in Phase 3 of its reopening, which has been one of the most ambitious reopening efforts in the nation; restaurants are allowed to operate at up to 75% of normal capacity. Gov will not roll it back. forbes.com

A Contact Tracing Defense
Dr. Fauci: Contact Tracing is the Defense to COVID's 2nd Wave
If that's the case - Then Houston, we have a problem
In NYC, reports are it's slow progress in their 3,000 staffed program with LA basically reporting the same results. As evidenced by the article below.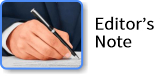 After filling literally thousands of tracers across the country, reports indicate three basic problems:

1. People are not answering the phone.
2. People are not quick to share their network of friends and relatives.
3. Inexperienced tracers are having difficulty getting people to talk period.

Like all other phone calls, we all tend to avoid answering any calls from people we don't know - with a huge number actually blocking those calls immediately. Speaking from personal experience and what articles have indicated.

With the privacy proponents taking the stand that recipients are concerned about privacy, thus reinforcing their position. When in reality, who is willing to commit your friends and relatives to two weeks quarantine? As opposed to just calling them on your own and notifying them. If one even does that to anyone other than your immediate family and the senior citizens within it.

This is the American culture preventing the administering of a program designed to stop spikes and deal with hot spots, much to the chagrin of the medical community. We just aren't mature enough or disciplined enough as a society. Plain and simple.

Except when possibly experiencing a second wave, which certainly seems inevitable given the spikes and global reports of spikes and absolutely no indication of it slowing down.

The third problem of inexperienced "disease investigators" will regretfully resolve itself with time. Given the above mentioned current trends. Just my thought -Gus Downing

One side point: Any displaced Loss Prevention individual should be looking at the contact tracer positions and health departments, and the search firms staffing those positions across America should be actively recruiting them. If you know of any and agree, especially if it's a transitional position only, then send them an email. The country needs them.

Contact Tracing Not Going Well
NYC Hired 3,000 Workers for Contact Tracing. It's Off to a Slow Start
Only 42% shared contacts to tracers. Dr. Long said one encouraging sign was that nearly all the people for whom the city had numbers at least answered the phone. He added that he believed that the tracers would be more successful when they start going to people's homes in the next week or two, rather than just relying on communication over the phone.

In Massachusetts, which has one of the most established tracing programs in the country, health officials said in May that only about 60 percent of infected patients were picking up the phone. In Louisiana, less than half were answering. In England, the program has struggled to show results with a low-paid, inexperienced work force. nytimes.com

Reducing Fear & Defending OSHA Complaints
COVID-19 Safety Plans Can Reduce Return-to-Workplace Fears
Employers are taking steps to make their workplaces safe from COVID-19, but many aren't pulling these actions together in a comprehensive plan. That's a missed opportunity, as such plans can reduce workers' fears about returning to worksites and defend employers from Occupational Safety and Health Administration (OSHA) penalties. Moreover, the plans are required in some places, such as New York and Puerto Rico.

OSHA recommends that employers develop an infectious disease preparedness and response plan, and that each establishment conduct a hazard assessment for all jobs. This plan "is the first thing OSHA requests when investigating a complaint that an employer failed to maintain a workplace free from recognized hazards likely to cause serious injury or death to its employees," said Eve Klein, an attorney with Duane Morris in New York City. shrm.org

Walmart closes some locations for 'deep cleaning'

Employee advocates are calling for transparency as positive COVID-19 tests are disclosed among worker ranks, highlighting a challenge for retailers.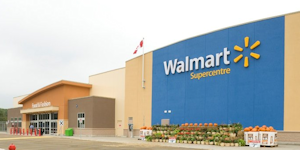 United for Respect, an advocacy group for Walmart store workers, alleges there have been "at least 22 deaths and thousands of COVID-19 cases nationwide ... reported among Walmart associates." Nearly 800 cases as of press time have been reported to a tracker the group developed for employees to disclose cases at their stores. Walmart didn't immediately respond to Retail Dive's questions about the accuracy of the estimates and the tracker.

Walmart or Sam's Club stores in Iowa, California and Texas were all closed this month for deep cleaning. In the spring, stores in California and New Orleans were closed. On April 30, the public health director in Worcester, Massachusetts, sent Walmart a cease-and-desist notice to shut down a local Walmart in order to test employees.

What triggers a deep clean? Walmart has not answered publically.

Retailers are in a tough position because transparency, guidance, rules and protocols vary by state or even locality, experts say. retaildive.com

Man refusing to wear mask fights his way into Walmart in Florida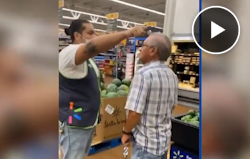 A defiant shopper fought his way into a Florida Walmart after he was denied entry for refusing to wear a face mask, a viral video shows. The clip, which has been viewed over 12 million times, shows the gray-haired man scuffling with an employee at the Orlando superstore Saturday - the same day face masks became mandatory in the county. With his arms out, the worker tries to block the man from entering. "You gotta wear a mask, bro!" the man behind the camera says. The older man then shoves the Walmart worker, even falling to the floor at one point. Clearly determined, the man gets up and scrambles his way inside as the worker continues to try to block him. "You want a mask, man?" one person can be heard saying. "I got some!" The shopper ignores the offer and makes his way halfway up an aisle. Ultimately, the man angrily agrees to leave, the clip shows - but not before the worker tells him that he was "spitting all over the f-ing place." nypost.com

Shakopee, MN: 88 of 1,000 workers at Amazon fulfillment center test positive for coronavirus; another 99 employees tested positive in other Twin-Cities Amazon facilities

---

Reopening America

It All Starts in NYC - Or Does It?
Slow start for Phase 2 suggests NYC's got a very long way to go
The subway didn't look much different from last week, nor the commuter trains. An Uber driver told us he hadn't seen much of an uptick in business either. "People are still scared," he said from behind his mask, adding that he didn't expect Gotham to make a real comeback before the end of the year.

Many companies that have made remote-access work just don't want to be the first to move.

It may well be Phase 3 or 4 before most Phase 2 workers return.

If office workers don't rush back, retail can't expect much. Most likely, neighborhood commerce will bounce back first: We saw a long line waiting to get into The Strand - which not long ago worried it would have to close permanently.

At least restaurants are coming back, though on a gorgeous day, with tables six feet apart, we saw lots of empty chairs outside popular East Village eateries.

The city that never sleeps just spent three months in a near-coma. She'll be a while waking up - but she will: 8 million of us are looking forward to hearing her roar. nypost.com

Shopper Escorts, UV Handrail Cleaners, & Virtual 'Zoom Shopping'
Fifth Avenue Flagship Stores Reopen With New COVID Safety Measures

Saks, Tiffany, Bergdorf are going beyond masks and other coronavirus safety measures as they try to woo back luxury shoppers to the high-end shopping corridor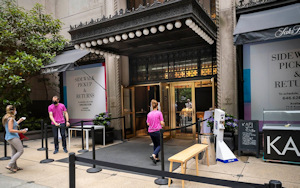 Saks Fifth Avenue will reopen its Manhattan flagship store on Wednesday with ultraviolet handrail cleaners on its escalators, a remote video-shopping service and a host of other measures designed to make customers feel safe amid the coronavirus pandemic.

Many of the steps, such as reserving elevators for older and vulnerable shoppers, go beyond local government mandates, such as requiring shoppers to wear masks. Saks, Tiffany & Co. and other Fifth Avenue anchors are reopening and trying to convince shoppers to leave the comfort of their homes to buy luxuries.

Saks, owned by Hudson's Bay Co., put together a task force to strategize how to reopen stores almost as soon as it closed its Fifth Avenue location on March 17. As of Wednesday, all 40 Saks stores will have reopened. There will be 100 hand-sanitizer stations throughout the 10-story building. Its 22 escalators will be equipped with virus-killing, UV handrail cleaners. And both employees and customers in the New York City store will be required to wear face masks in accordance with local rules.

"To set the tone in creating a safe and healthy environment for our customers, we knew we would have to exceed the minimum requirements," Saks President Marc Metrick said in an interview. "Feeling safe is as important to luxury as it ever will be."

Shoppers who don't feel comfortable visiting the store at all, can use curbside pick up. They can also shop from home virtually. "It's Zoom shopping," Mr. Metrick said, explaining that sales associates will walk customers through the store and show products via video.

Every customer entering Tiffany & Co. when its Manhattan store reopens on Wednesday will be paired with a sales associate who will escort them around the store in an effort to maintain social-distancing rules, according to a spokesman. Staff will sanitize the jewelry after each use.

Bergdorf Goodman will start allowing customers to enter its Fifth Avenue store on Wednesday through private appointments. wsj.com

Saks Fifth Avenue to reopen on Wednesday,
Replacing barbed-wire fencing with NYC-themed display windows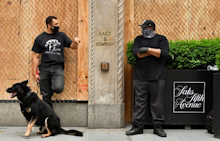 Saks Fifth Avenue's flagship store has exchanged its barbed-wire fencing for display windows proclaiming its love for New York City as it gears up for a grand reopening on Wednesday, The Post has learned.

The iconic department store across from Rockefeller Center - guarded by attack dogs and barbed-wire fencing recently to deter looting amid protests over the killing of George Floyd - will unveil the new display windows on Tuesday to announce Wednesday, June 24, as its first day of being open to public since it shuttered its perfumed halls on March 17 in response to the deadly coronavirus. nypost.com

---

Shootings Nationwide Spiking
Spate of shootings raises fears of a violent summer
A spate of shootings over the past several days has law enforcement on edge, with some warning that a turbulent brew of a pandemic, racial unrest, historic surges in gun sales and a rancorous election year could make it an especially deadly summer.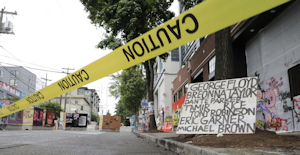 Although mass shootings are down sharply this year, other non-suicidal gun deaths are on pace to exceed last year, according to incidents tracked by the Gun Violence Archive.

That increase came before the start of summer, when there is traditionally a spike during the warmer months as people venture outside more, and before Independence Day, which historically has been one of the deadliest days each year.

Gun experts say the statistics reflect an American public increasingly stressed by the coronavirus that has roiled the economy and kept them cooped up at home, deep divisions over justice and policing, and the political divides of a presidential election year.

"There's something going on at the moment, these underlying tensions," said James Densley, professor of law enforcement and criminal justice at Metropolitan State University. "Everyone's been cooped up for so long with the pandemic, and then we had this sort of explosion of anger and grief after George Floyd's killing."

In just the past few days, more than 100 people were wounded in shootings in Chicago. In North Carolina, three people were killed and six were wounded early Monday. An annual birthday party in Syracuse, New York, over the weekend was marred by gun violence that wounded nine people.

In Minneapolis, people fled a popular nightlife and retail area as a shooter killed one man and injured 11 others early Sunday. And for the second time in less than 48 hours, there was a shooting in Seattle's protest zone.

Densley said the pace of gun violence may be a harbinger of a rough summer ahead. inhomelandsecurity.com

NYC shootings continue to surge - and cops warn it may be the new normal


'Unconscious bias to fill the void'
Ex-Urban Outfitters Employees Share How Code Words
Were Actually Used in Stores

Was it a simple strategy to prevent shoplifting - or clearly problematic racial profiling?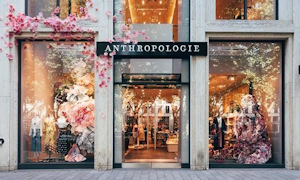 A couple weeks ago, Instagram's very own fashion (industry) police, Diet Prada, shared a headline on their page: "Boho Lifestyle Retailer Anthropologie Has a Secret Code Name for Black Customers." The mention of the "code name" stopped me in my tracks. Finally, someone is talking about Nick.

I worked at two Urban Outfitters locations in Southern California while I was in college, from 2011 to 2014. I arrived at my training session and as expected, there was a tour of the break "room" (read: hallway), an introduction to the managerial staff, and a breakdown of the employee discount. And then there was loss prevention training.

From the beginning, it was made clear to the employees that loss prevention, or LP, was of tantamount importance, and it was our jobs as sales associates on the floor to make sure our merchandise was protected. In addition to meticulous inventory checks, the use of alarmed hard tags, and a few clever merchandising tricks, we were taught that the company used a code word for potential shoplifters: "Nick."

And this is where things got hairy. Who is a Nick (or Nicki, at some stores)? That's a great question, and one that was never clearly answered.

It was also used more loosely to denote anyone who looked "suspicious." (URBN has not returned InStyle's request for comment. Anthropologie shared an Instagram post stating "we have never and will never have a code word based on a customer's ethnicity or race.")

"It wasn't like, 'If a person of color walks in, watch them.' Even though that's how it played out a majority of the time."

"[Racism] was always kind of subliminal, if that makes any sense. They didn't exactly say, 'Oh, it's the Hispanic or Black kids,' they'd say, 'Oh, it's the high schooler' - and if you know that area [where the store was located], you know that the high school kids are Black or Hispanic."

In my own training, race was never explicitly mentioned as a means of identifying a suspicious person. But that silence left room for unconscious bias to fill the void. Without bias training or a need for proof when naming a Nick, there was no clear effort to prevent racist stereotyping. And when someone was identified as a "Nick"? It meant following or hovering around them as they shopped - treatment Black shoppers have long called out as unfairly used against them. instyle.com
Largest Police Force in North America
The NYPD Spends $6 Billion a Year. Proposals to Defund It Want to Cut $1 Billion
In its 2019 fiscal year, the Police Department spent nearly $6 billion, which amounted to about 6 percent of the city's $95 billion total spending.

Nearly 90 percent of the department's spending went toward paying personnel, including salaries, overtime and other benefits like shift differentials for more than 36,000 uniformed and 15,000 civilian positions. The average base pay for officers was nearly $69,000, but with overtime and additional pay, they could take home more than $90,000. For some higher ranks, total pay reached more than $200,000.

If a proposal is approved that cuts the department's budget substantially, then regardless of where such cuts appear, they will almost certainly require significantly reducing the number of officers and staff on payroll.

Three proposals to cut N.Y.P.D. spending

Maria Haberfeld, a professor at John Jay College of Criminal Justice who studies law enforcement, said that the current proposals for New York do not have enough expert input. In her view, fewer officers would result in slower response times to violent crime, while not addressing underlying issues. "These proposals are utopian at best, if I want to be positive about it, and if I want to be more negative, are just ridiculous," she said. nytimes.com

Main Street Privacy Coalition Calls for Uniform Federal Legislation
as it Launches New Website
With privacy moving to the forefront in Congress amid the COVID-19 pandemic and growing activity at the state and international levels, the Main Street Privacy Coalition today called for uniform federal privacy legislation and launched a new website focused on principles policymakers should adopt in any new laws.

"American businesses have no higher priority than earning and maintaining trusted relationships with their customers," the coalition said. "To preserve those relationships, businesses must protect and responsibly use the personal information that customers share with them."

The website - www.MainStreetPrivacy.com - outlines principles Congress and federal agencies should adopt as they advance legislative solutions to address consumer privacy concerns.

Seattle will de-escalate and dismantle 'CHOP' autonomous zone: Mayor

Mastercard partners with installment payment company Splitit