The #MeToo Impact on Retail

The End of the Old Guard Era

20+ Retailers, 10+ CEOs, Dozens More Sr. Execs Involved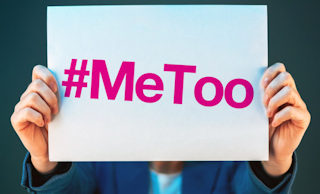 March 10, 2020 - Since the New York Times reported allegations of serial predation by movie mogul Harvey Weinstein in October 2017, hundreds of prominent people across industries have been publicly accused of sexual misconduct, a broad range of behavior that spans from serial rape to lewd comments and abuse of power.

The retail industry is no exception, with dozens of senior executives, including some prominent CEOs, being implicated by the #MeToo movement over the last couple years. The majority were either fired or resigned from their positions following their scandal, with some even facing criminal investigation.

While such behavior has unfortunately been going on for decades -- long before the #MeToo movement started -- these public revelations have no doubt made an impact for the greater good, raising awareness on the issue of sexual harassment and assault, shifting attitudes and behavior, and protecting the vulnerable while preventing those in power from abusing it.

The D&D Daily has been following these cases over time, reporting on the latest news and information as it's been made publicly available. In this Special Report, we put together a timeline below chronicling #MeToo scandals involving retailers in recent years. We start with Dov Charney of American Apparel, and while his 2014 scandal pre-dates the #MeToo movement, it was one of the first major public sex scandals involving a retailer that we reported on, and a sign of things to come.

While our timeline shows over 20 retail companies, 10 CEOs and dozens more C-Level executives involved, we are limited to reporting only what has been made publicly available. It's safe to say there are many, many other cases that have gone unreported. The Daily dedicates this report to those voices who have gone unheard.


#MeToo Retail Timeline

Sexual Misconduct Scandals in Recent Years Involving Senior Retail Executives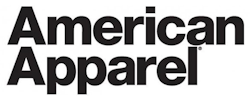 Preceding the #MeToo movement by a few years, clothing retailer American Apparel made headlines in 2014 when it ousted founder Dov Charney for misuse of company funds and various violations of corporate policy, including using ethnic slurs against workers and keeping videos on a company server of himself in sex acts with models and employees. Multiple former employees filed lawsuits against him alleging all sorts of misconduct, from choking a store manager to forcing an employee into "sex slavery."



Hundreds of former employees of Sterling Jewelers, the multibillion-dollar conglomerate behind Jared the Galleria of Jewelry and Kay Jewelers, claim that its chief executive and other company leaders presided over a corporate culture that fostered rampant sexual harassment and discrimination - from conference hot tubs and groping to sexual degradation and rape.



While Lululemon gave vague reasoning for the exit, merely offering that Laurent Potdevin had fallen short of company standards of conduct, sources say he maintained a years-long relationship with an employee and thrived off of the company's unprofessional "boy's club" work setting.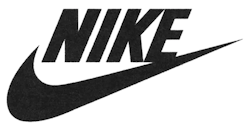 In an internal memo alerting employees to the departure of No. 2 executive Trevor Edwards, CEO Mark Parker mentioned reports of "behavior occurring within our organization that do not reflect our core values of inclusivity, respect and empowerment," the Wall Street Journal reported.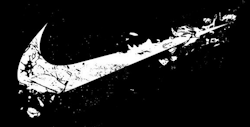 An informal survey of female Nike employees seeking input on sexual harassment and discrimination against women led to a sweeping investigation into workplace behavior at Nike, resulting in the departure of 10 additional top-level executives - including Jayme Martin, VP and general manager of Nike's global businesses; Vikrant Singh, senior brand director of basketball; Daniel Tawiah, VP of global digital-marketing innovation; Antoine Andrews, VP of diversity and inclusion; Greg Thompson, VP of footwear; Steve Lesnard, global VP of running; Helen Kim, VP of Eastern North America; Simon Pestridge, global VP of marketing for performance; Tommy Kain, director of sports marketing; and Ibrahem Hasan, a senior creative director.



Nearly two months after Barnes & Noble fired chief executive Demos Parneros for an undisclosed reason, the explanation came spilling out in a public exchange of accusations between Parneros and the bookseller - including that Parneros had been fired in part because of claims of sexual harassment by an employee.



Reimbursable of business trips to strip clubs and an annual party for VIPs featuring young female staff hand-selected by event managers were among the policies and practices uncovered by WSJ, leading to the firing of Ryan Kuehl, SVP of global sports marketing, and Walker Jones, senior director of sports marketing.



McDonald's board fired CEO Steve Easterbrook for having a consensual relationship with an employee, a violation of the company's non-fraternization policy. Beyond Easterbrook, McDonald's workers filed more than 50 complaints over a 3-year period with the EEOC for incidents involving sexual harassment, abuse and retaliation company-wide.



Leslie Wexner, an industry icon who built L Brands into a retailing force, stepped down at the age of 82 following a troubled year in which his close ties to the disgraced financier Jeffrey Epstein and revelations about an entrenched culture of misogyny at Victoria's Secret were thrust into the spotlight.



Ten women filed a class-action lawsuit against Winnipeg fashion retailer Peter Nygard, alleging sexual assaults that played out over decades and saw the now 77-year-old executive drug and rape girls as young as 15. Nygard stepped down from his company amid a criminal investigation into an alleged sex-trafficking ring he ran with the complicity of countless business associates.



Other Retail, Restaurant & Consumer Goods #MeToo Scandals

Oct. 12, 2017: Amazon Suspends Top Exec Roy Price in Wake of Harassment Claim

Oct. 21, 2017: John Besh restaurants fostered culture of sexual harassment, 25 women say

Nov. 29, 2017: 4 former employees accuse celebrity chef Johnny Iuzzini of sexual harassment and abuse

Dec. 11, 2017: Mario Batali Steps Away From Restaurant Empire Following Sexual Misconduct Allegations

Dec. 12, 2017: Ken Friedman, Power Restaurateur, Is Accused of Sexual Harassment

Dec. 27, 2017: Oakland chef Charlie Hallowell steps away from restaurants as 17 women accuse him of sexual harassment

Feb. 1, 2018: Kate Upton Accuses Guess Co-Founder of Using Power to 'Sexually and Emotionally Harass Women'

May 3, 2018: Nike CEO Mark Parker apologizes for 'boys club' culture

May 29, 2018: Stuart Weitzman VP Sues Former Creative Director Over Sexual Harassment

Jun. 16, 2018: Clarks CEO Resigns After Allegations of Behavioral Misconduct

Jul. 3, 2018: Billionaire Behind LaCroix Accused of Improper Touching by Two Pilots

Jul. 19, 2018: The Inside Story Of Papa John's Toxic Culture

Oct. 12, 2018: A WeWork employee says she was fired after reporting sexual assault. The company says her claims are meritless.

Oct. 25, 2018: Shoppers boycott Topshop over billionaire Philip Green's #MeToo scandal

Mar. 4, 2019: Ted Baker's founder is gone, leaving his British retailer to fix culture tainted by harassment allegations

Mar. 12, 2019: Google's Approval Of $135 Million Payout To Execs Accused Of Sexual Misconduct Sparks Fresh Employee Backlash

Aug. 22, 2019: Patrick Byrne, Overstock CEO, Resigns After Disclosing Romance With Russian Agent

Dec. 3, 2019: Juul Sued By Ex-Employee, Who Claims Executives Enabled Sexual Harassment

Dec. 19, 2019: Uber forks out $4.4m to settle claims of rampant sexual harassment and retaliation in the Travis Kalanick era

Feb. 4, 2020: Best Buy CEO Corie Barry will stay in role after board investigates allegations against her

---


Handling Sexual Harassment: A Fresh Perspective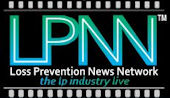 In the wake of widespread revelations of misconduct in workplaces, people from all types of industries have begun sharing their stories of harassment and abuse. Refusing to bury their heads in the sand, retail LP executives recognize that old-school "not in my wheelhouse" thinking won't fly. It's time to act with integrity and transparency, embrace authenticity and commit to changes in organizational culture.

Joan Manson, Vice President of Employee Resources, Asset Protection & Legal, The Container Store, shares how LP and human resources professionals can bring their distinctive skills to the table, cultivating a collaborative, productive, and high-trust relationship.
---

#MeToo Movement - It Happens in All Industries
Including Retail Loss Prevention
By Joan Manson, Senior Retail Executive and Women in Loss Prevention Chair
Any man that has unlawfully sexually harassed a female in the workplace should beware in two ways. Beware that times have changed and be aware that women have gained new strength in numbers to report harassment like never before. Women want to do a great job for their company and boss without the distraction of sex in the workplace. It is best to be known as the boss or peer that raises women up to help them flourish in their careers in our ever-growing and changing industry.

All sexual harassment is unlawful. The risks do not outweigh the rewards when it comes to sexual harassment. There can be criminal actions and civil penalties as well as the loss of a job and potentially your career if you unlawfully harass a subordinate or coworker. Women want a workplace that is free of the garbage that a few men have subjected them to due to their male chauvinism or lack of awareness and understanding of how it feels to be put in an awkward situation just because you are of a different sex. Read More Here

Another #MeToo Story in Retail Loss Prevention:
My Sexual Harassment Experience In LP - By Anonymous

Editor's Note: Understanding current events and the need for every industry to address this issue and allow those impacted to be heard and begin the healing process, we at the D&D Daily offer our platform and guarantee anonymity. If you would like to submit your own story or thoughts on the subject, feel free to email our Editor here.




Research and reporting by Mike Crissman and Gordon Smith

Did we miss a story you think we should add? Let us know