The L Brands Empire - A By-Gone Era

The Death of the American Malls

Vic'ies Up for Sale, Wexner Stepping Down & Bath & Body Possibly Splitting?

All over the news this past week, not that many Millennials would truly appreciate, the Leslie Wexner Empire appears to be falling apart. While its taken some time to get to this point, the demise is almost happening rapid fire relative to his Empire's long term dominance.

At one time considered the king of specialty retailing where anything he touches turns to sales Gold, his time appears to be at its end. Like so many other brands of the eighties and nineties.

The Mall demise, online start ups, #MeToo, sexual harassment & retaliation claims, Jeffrey Epstein's involvement, the hits just keep coming right at the brand, who defined the Malls of yesteryear.

One of the tell tale signs, which quite frankly amazed most when they took time to realize the current reality, was how long it took to STOP the annual Victoria Secret Fashion Show in NYC. Which was one of the most anticipated events in fashion in the country every year for over two decades. Gaining such prominence that it appeared on TV with everyone in fashion watching.

Talk about the #MeToo era impacting, and rightfully so, the entire business community. Here's one target, that given the true meaning behind the entire movement, deserves to be blown up like demolishing a building from a by-gone era. It's about time!

And now catch the articles below, that literally just popped up and serve as the final stick of dynamite. Almost poetic justice and about time the women felt safe enough to come forward. Because quite frankly the money and power behind it kept these women hidden in the shadows.

Certainly some can say it takes two and the desire for success, stardom, and riches has a tendency to out weigh free choice and acceptable behavior. But now, almost immediately after the curtain appears to be falling on the Fashion Show at least, comes the claims of sexual harassment, retaliation, and denial.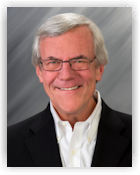 Re-inventing the brand by splitting Bath & Body Works would according to the finance world maximize its value and separate it from Victoria's Secret's sexualized marketing mess. And it certainly seems like the jury is in on the old model and coming up with a new identity at a time when social conscious, sustainability, and brand reputation are the driving forces is going to require new leadership. Which Mr. Wexner apparently recognizes.

- Gus Downing


'Angels' in Hell: The Culture of Misogyny Inside Victoria's Secret

Victoria's Secret defined femininity for millions of women. Its catalog and fashion shows were popular touchstones. For models, landing a spot as an "Angel" all but guaranteed international stardom.
But inside the company, two powerful men presided over an entrenched culture of misogyny, bullying and harassment, according to interviews with more than 30 current and former executives, employees, contractors and models, as well as court filings and other documents.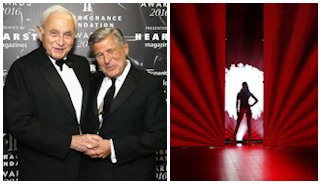 Ed Razek, for decades one of the top executives at L Brands, the parent company of Victoria's Secret, was the subject of repeated complaints about inappropriate conduct. He tried to kiss models. He asked them to sit on his lap. He touched one's crotch ahead of the 2018 Victoria's Secret fashion show.
Executives said they had alerted Leslie Wexner, the billionaire founder and chief executive of L Brands, about his deputy's pattern of behavior. Some women who complained faced retaliation. One model, Andi Muise, said Victoria's Secret had stopped hiring her for its fashion shows after she rebuffed Mr. Razek's advances.
A number of the brand's models agreed to pose nude, often without being paid, for a prominent Victoria's Secret photographer who later used some pictures in an expensive coffee-table book — an arrangement that made L Brands executives uncomfortable about women feeling pressured to take their clothes off.
The atmosphere was set at the top. Mr. Razek, the chief marketing officer, was perceived as Mr. Wexner's proxy, leaving many employees with the impression he was invincible, according to current and former employees. On multiple occasions, Mr. Wexner himself was heard demeaning women.
"What was most alarming to me, as someone who was always raised as an independent woman, was just how ingrained this behavior was," said Casey Crowe Taylor, a former public relations employee at Victoria's Secret who said she had witnessed Mr. Razek's conduct. "This abuse was just laughed off and accepted as normal. It was almost like brainwashing. And anyone who tried to do anything about it wasn't just ignored. They were punished."

Three L Brands executives said Mr. Wexner was alerted in the mid-1990s about Mr. Jeffrey Epstein's attempts to recruit women. The executives said there was no sign that Mr. Wexner had acted on the complaints. nytimes.com



A Top L Brands Executive - EVP of Public Relations - Complained of Harassment - Then She Was Locked Out

Monica Mitro's departure from the company that runs Victoria's Secret is a case study in the wrong way to deal with allegations of misconduct.
Ms. Mitro was until last fall the executive vice president of public relations for Victoria's Secret. She was a well-known figure in fashion and media circles who had spent decades at the company.
But for years, Ms. Mitro suffered verbal abuse at the hands of Ed Razek, her boss and a top executive at L Brands, according to colleagues who witnessed numerous instances of mistreatment. At times, they said, Ms. Mitro was left in tears.
Mr. Razek was the subject of repeated complaints, including trying to kiss models, get them to sit on his lap and making unwanted advances, The New York Times reported this weekend. An employee's human resources complaint that was reviewed by The Times listed more than a dozen allegations, including demeaning comments and inappropriate touching of women. Mr. Razek said the allegations against him were "categorically untrue, misconstrued or taken out of context."
Last fall, not long after Mr. Razek left the company and as rumors of imminent layoffs in Ms. Mitro's marketing area were swirling, she decided it was time to speak up.
She didn't think she could trust human resources, according to people familiar with her thinking, so she took her complaints of sexual harassment and gender discrimination — involving her and others — to someone she believed would inform the board of directors.
That person, according to people familiar with the exchange, was David A. Kollat, who had recently stepped down after 43 years on the boards of L Brands and its predecessors. He and Ms. Mitro had become close over her long tenure at the company, and she spoke with him directly.
Before stepping down, Mr. Kollat had been an independent director at L Brands, even though he was widely known to be close to Mr. Wexner. He had worked directly under Mr. Wexner for 10 years, serving as executive vice president for Mr. Wexner's retail chain, The Limited.
It isn't clear exactly what Mr. Kollat did with the information that Ms. Mitro provided. Ms. Mitro was not available for comment.
The first inkling that Ms. Mitro was in trouble came the day after her complaint
An L Brands facilities manager told her how sorry she was: Ms. Mitro's name was on a list of employees whose access to the building was about to be terminated, according to people familiar with the day's events. Later that day, the head of human resources at Victoria's Secret told Ms. Mitro that she was being placed on paid administrative leave, these people said. Ms. Mitro wasn't told why.
Ms. Mitro's colleagues never saw her in the office again, leaving many colleagues with the impression that L Brands had retaliated against her, according to co-workers at the time. nytimes.com
Victoria's Secret Executive Made Lewd Comment About Bella Hadid's Breasts During Fitting: Report

A former executive at Victoria's Secret reportedly made a lewd comment about Bella Hadid before the brand's 2018 fashion show.
The incident was one of several allegations of sexual harassment and bullying made against Ed Razek in a recent New York Times report.
Hadid, 23, was being measured for underwear when Razek, watching from a couch in the same room, allegedly declared, "forget the panties."
Razek allegedly went on to remark that the real question was whether the TV network would let Hadid walk "down the runway with those perfect" breasts, according to the Times, which also reported that at the same fitting, Razek allegedly touched another model's crotch over her underwear.
A rep for Hadid and a spokesperson for Victoria's Secret did not immediately respond to PEOPLE's requests for comment.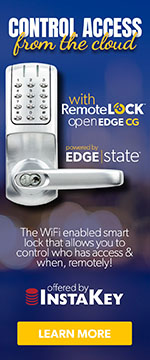 The 2019 Victoria's Secret Fashion Show Is Canceled: 'We're Figuring Out How to Advance the Brand'

The news comes after the CEO of L Brands (the parent company of Victoria's Secret) stated that network television wasn't the "right fit" for the annual runway show and amid ongoing controversy about the lack of body diversity on the runway.
Stuart B. Burgdoerfer, chief financial officer and executive vice president of L Brands (the parent company of Victoria's Secret) announced the news during a conference call with analysts on Thursday morning, as first reported by Women's Wear Daily.
"There will be more to come as that continues to get evaluated," Burgdoerfer said. "We recognize and appreciate that the communication of the brand, the offerings, the emotional content of Victoria's Secret is obviously an important thing."
The Victoria's Secret Fashion Show launched in 1995 and soon became synonymous with supermodels like Naomi Campbell, Gisele Bundchen and Miranda Kerr hitting the runway in elaborate lingerie, wings and sleepwear designs year after year. It was first broadcasted on television in 2001 on ABC. The event was then broadcasted on CBS from 2002 to 2017, returning to ABC last year.
According to CNBC, the 2018 fashion show had the worst ratings in the history of the show's broadcast.
The brand's annual fashion has also been at the center of controversy for not embracing models of all sizes and backgrounds on its runway. people.com



L Brands chief reportedly exploring sale of Victoria's Secret

Lee Peterson, executive vice president of thought leadership and marketing at WD Partners, who worked with Wexner at The Limited at the time, said early in the 21st century, Wexner sold off businesses, along with others, as apparel sales growth softened. In that sense, it's not surprising that he'd unload Victoria's Secret.
Wexner is likely seeing how drastic changes, both in the broader culture and the retail business, have been. In the #MeToo era, analysts and competitors alike have criticized Victoria's Secret branding as backward and clueless. And while Victoria's Secret backed away from its fashion show, it's unclear what replaces it.
"It's sort of an end of an era for a lot of things — the end of that sexy thing at Victoria's Secret, but also the end of the era of stores," Peterson said. "Les was at the dawn of that, and now he's at the sunset of that — and I think he's smart enough to realize that. And at 82 years old, he may not want to take that kind of turnaround on, or realizes that he doesn't understand what it takes." retaildive.com



Is a Bath & Body Works split from L Brands imminent?


Billionaire Behind Victoria's Secret in Talks to Step Down, Sell Stake