Protests/Violence

'Million Militia March' on All State Capitals Being Planned
Far Right Group Plans DC Rally 1/20 & in Other Cities on 1/17
Police Reassess Security for Inauguration & Demonstrations After Capitol Attack

In the wake of last week's assault on the Capitol, Mayor Muriel E. Bowser of Washington called for officials to expedite security preparations for the inauguration.

Federal and local authorities across the country pressed their hunt this weekend for the members of the angry mob that stormed the Capitol building last Wednesday, as Washington's mayor issued an urgent appeal to start preparing immediately for more potential violence before, during and after the inauguration of President-elect Joseph R. Biden Jr.

Security experts warned this weekend that some far-right extremist groups have now started to focus attention on Inauguration Day and are already discussing an assault similar to the one on the Capitol.

As of Sunday, nearly 400 people had joined a private group online dedicated to what is being billed as the "Million Militia March," an event scheduled to take place in Washington on Jan. 20.

On Parler, a social media site popular on the far right that is in danger of being taken offline because of rampant talk of violence, commenters were debating what tools they should bring to the march, mentioning everything from baseball bats to body armor to assault rifles.

"We took the building once," one person posted. "We can take it again."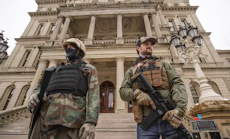 'Armed March on all state capitals.'

While most of the chatter online appears to be directed toward Inauguration Day, some on the right have argued that pro-Trump activists should instead gather once again on Capitol Hill and hold other rallies in cities outside Washington on Jan. 17. Over the weekend, fliers began to circulate on Parler and in private groups on the chatting services WhatsApp and Signal, calling for an "Armed march on Capitol Hill and all state capitols" at noon that day.

The F.B.I. has said that it has received more than 40,000 tips online about the Capitol mob, including photographs and video clips and are continuing to make arrests around the country. nytimes.com

DC PD Looking for 3,000 Officers From Around U.S.
NYPD Sending 200 Members to DC to Help Police on Inauguration Day
The district is seeking the assistance of 3,000 officers from departments across the country for the swearing-in ceremony, law enforcement sources said.

The inaugural festivities will be much smaller than usual due to the COVID-19 pandemic. Biden urged his supporters not to travel to DC and the traditional parade on Pennsylvania Avenue was scrapped in favor of a "virtual" parade.

But after last week's deadly Capitol Hill mayhem at the hands of a pro-Trump mob, Washington DC Mayor Muriel Bowser has asked federal officials to execute several safety measures ahead of this year's inauguration.

Bowser, in a Saturday letter to the Department of Homeland Security, asked officials to cancel permit gatherings from Jan. 11 to Jan. 24.

The mayor is also seeking an extension of "national security event period," allowing for more inaugural preparation time "given the new threats from insurgent acts of domestic terrorists." nypost.com

DC Rioters Getting Fired - Gotta Love All the Cameras in DC
Here are the rights employers have to fire workers identified as Capitol Hill rioters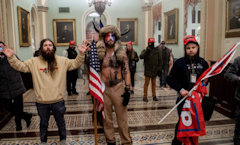 Reuters reported Thursday that "internet detectives" identified some participants who were later fired by their employers. Even for those fired Trump supporters who did nothing illegal, it may still be perfectly legal for their employees to fire them - at least under federal law.

Under federal law, aside from workplace complaints, there are few limits on a private employer's right to terminate a worker over forms of speech, such as participating in a protest. However, some states and local jurisdictions do offer employees protection from being fired over their lawful, off-duty activities, including political activities.

"Most famously, California has an expressed protection of employees' right to speak on political issues, and limitations on an employer's ability to take action for employees' off-duty conduct or off-duty political speech." Cities including New York, San Francisco, and Chicago have adopted their own laws against firing workers over political activities.

You can always be fired for engaging in criminal activity'

Continue Reading - Illegally Trespass - At-Will-Employment & Exceptions

What Went Wrong in DC
Sounds like they had no plan

In Capitol Riot, Communications Between Agencies Hampered Forceful Response

Calls for some reinforcements took hours to approve as police and federal agents tried to squelch uprising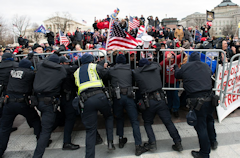 Shortly after 1:30 p.m. Wednesday, Army Secretary Ryan McCarthy got the first of several calls from Washington, D.C., Mayor Muriel Bowser.

Pentagon officials asked for clarification, saying they needed a request based on capabilities rather than number of forces, defense officials said.

About 90 minutes passed sorting out those needs, with Mr. McCarthy approving the redeployment of 200 troops already at traffic checkpoints and subway stations in the city. More time went by before the soldiers retrieved protective gear and arrived at the Capitol.

In those hours, the mob rioted through the halls and offices of Congress, in the first siege of the building by American citizens. Five people died, including a woman shot by police as she climbed through a smashed door pane outside the House chamber and a police officer fatally injured after being struck in the head with a fire extinguisher. wsj.com

Veteran Capitol cop reportedly commits suicide days after DC riot
The department itself is under intense scrutiny for the ease with which the mob overwhelmed Capitol Police and forced their way into the seat of American democracy.

Liebengood's death came as the department was still mourning Officer Brian Sicknick, who was pepper-sprayed and fatally bludgeoned with a fire extinguisher when supporters of President Trump stormed the US Capitol on Wednesday. It was not immediately clear if Liebengood, like Sicknick, was on-duty at the time of the deadly riot. Chief Steven Sund has announced his resignation from the force, effective Jan. 16. nypost.com

May Be the Deadliest Year for Law Enforcement in History
Law Enforcement Line of Duty Deaths Up 105% in Dec. 2020 over Dec. 2019
YTD - Gun - 50 / Auto - 47 / Heart - 6 / Other - 206
In the final month of 2020, a total of 26 law enforcement officers died in the line of duty. Of those line of duty deaths, 19 were the result of COVID, 4 were the result of gunfire (3 felonious, 1 inadvertent), 2 were auto-related (1 motorcycle crash, 1 struck by vehicle), and 1 was the result of 9/11-related cancer.

The final number of line of duty deaths in 2020 currently stands at 304, which is more than double the 2019 total. Without doubt, 2020 was the deadliest year for law enforcement in almost a century. The last time annual line of duty deaths topped 300 was in 1932.

In addition, a further 200+ potential line of duty COVID deaths are still pending verification, which means that 2020 may end up being the deadliest year for law enforcement in all of U.S. history.

304 + 200 = 504 & pending. odmp.com

Tech giants crack down on Parler app, citing further threats of violence
Tech giants Apple, Google and Amazon are cutting off the social media app Parler, citing concerns over threats of violence and a lack of content moderation. Apple and Google suspended it from their respective app stores; Amazon said it would remove Parler from its web hosting service.

Twitter permanently blocked President Trump late last week following the deadly siege on the U.S. Capitol building, citing the "risk of further incitement of violence."

Trump has also been banned from posting on Facebook and Instagram "for at least the next two weeks until the peaceful transition of power is complete." linkedin.com

19 DC Rioters Charged So Far

A day before Capitol attack, pro-Trump crowd (dozens) stormed meeting, threatened officials in rural California

Notable Arrests After the Riot at the Capitol

Heroic Capitol cop led DC rioters from open Senate chamber door before it was locked

---

COVID Update
US: Over 22.9M Cases - 383K Dead - 13.4M Recovered
Worldwide: Over 90M Cases - 1.9M Dead - 64M Recovered

Private Industry Security Guard Deaths: 260 Law Enforcement Officer Deaths: 189
*Red indicates change in total deaths



Infections - Hospitalizations - Deaths Still Climbing

The Vaccine Rollout - A Nation Struggles
Christmas Surge Hits This Week
Increased Threats & Extended 'Duty of Care'
Security's Vaccine Role

U.S. Hospitalizations and Reported New Cases, Deaths Edge Down
Newly reported Covid-19 cases, as well as deaths and hospitalizations related to the disease, were down from recent highs, but that doesn't necessarily indicate a downward trend. Newly reported cases and deaths each day tend to be lower at the beginning of the week and higher toward the end, as fewer people are tested on weekends.

The nation reported more than 213,000 new cases for Sunday, according to data compiled by Johns Hopkins University, down from 264,830 reported for Saturday and 292,521 for Friday. Sunday's case number is higher than the 209,895 reported a week earlier, according to Johns Hopkins data.

There were 1,814 deaths reported Sunday in the U.S., according to Johns Hopkins data. That was down from 3,253 reported Saturday and a high of 4,194 reported Thursday. Sunday's figure was higher than the 1,358 deaths reported a week earlier.

There were 129,229 hospitalizations on Sunday, according to the Covid Tracking Project, the first time since Jan. 4 that the number has been below 130,000. There were 23,625 people in intensive-care units, the lowest number since Jan. 5. wsj.com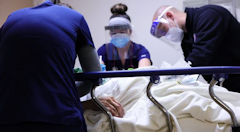 Experts Say Worst May Still Be Ahead With Expected Holiday Covid-19 Surge
Health experts say that even with an expected acceleration of vaccinations in coming weeks, January is likely to be a difficult month for Americans, with expected surges in new cases, hospitalizations and deaths after December's holiday gatherings and travel.

Still, newly reported cases, deaths and hospitalizations have been broadly increasing in large swaths of the U.S. for several months, and by nearly every measure, December was the worst month of the pandemic. wsj.com

Pressure Grows for States to Open Vaccines to More Groups of People
Some states are already expanding eligibility to people 65 and over, even though millions of people the C.D.C. recommends go first - health care workers and nursing home residents - have yet to get shots.

Just weeks into the country's coronavirus vaccination effort, states have begun broadening access to the shots faster than planned, amid tremendous public demand and intense criticism about the pace of the rollout. nytimes.com

Where's the Vaccines? Retailers Are Waiting
Retailers Hitting Bureaucratic Obstacles in Vaccine Distribution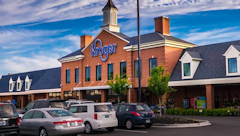 Kroger and other grocers want to accelerate their COVID-19 vaccination efforts, but they say they are hitting bureaucratic obstacles.

Kroger Health president Colleen Lindholz told The Wall Street Journal that the grocer is getting only a small number of doses, a fraction of what it has the ability to handle. The company told the Journal it has given about 4,500 doses of COVID-19 vaccinations. On average, Kroger provides roughly 200,000 doses of the flu vaccine each week during flu season.

Inconsistency among state guidelines is causing a slowdown, Lindholz said, adding that she hopes the federal and state governments can come together to create a more uniform plan.

Kroger also told the Journal it is exploring ways to hold large events in community centers and stadiums that would allow it to vaccinate 600 to 800 people at a time. Lindholz added that the grocer could immunize a tremendous number of people if it had more access to inoculations.

Stop & Shop told the Journal it is communicating with Massachusetts and other states to learn how its pharmacies can help sooner.

Rite Aid, the third-largest U.S. pharmacy chain, told the Journal that a mounting number of states and other jurisdictions are reaching out to ask for help with administration.

Giant Eagle Inc., said the retailer is discussing with various states how to repurpose underused spaces such as county fairgrounds and courthouses to set up clinics.

The vaccine will roll out to the all 77 Ralphs Pharmacies (Kroger banner) throughout Southern California and the Central Coast as soon it becomes available through local health departments. drugstorenews.com

A Time for Leadership From the Retail Leaders
Let Mikey Do It - The 'Last Mile' Experts

U.S. Covid-19 Vaccination Plan Limits Speed of Rollout, Supply-Chain Experts Say
The decentralized effort focuses on supply with less attention to the last mile, or getting the 'vaccine from storage into people's arms'

A sluggish rollout of Covid-19 vaccines across the U.S. highlights the challenges of a decentralized distribution plan that relies on states and localities to handle the complicated last-mile logistics of getting shots into people's arms, supply-chain experts say.

Supply-chain experts attribute the delays in part to the burdens faced by often underfunded state and local health agencies already stretched to their limits by the coronavirus pandemic, along with communication problems including confusion over how many doses states were set to receive.

But experts also point to guidance from a federal vaccine advisory panel on who should be inoculated first, which recommended that the limited initial supply of doses be administered to health-care workers and residents of long-term-care facilities. wsj.com

Editor's Note: The NRF, RILA, FMI, and all of the retail pharmacy CEO's involved should be lobbying the outgoing and the incoming new administration about the logistics and distribution. It's retails time to shine. Wasn't there a business leaders group formed last year? Comprised of a number of retail CEO's. Where are they now? Hey just a thought - and who am I to even make such a statement given the chaos in DC.

'It Became Sort of Lawless': Florida Vaccine Rollout Turns Into a Free-for-All
Florida decided people 65 and older should get the coronavirus vaccine first. But demand has overwhelmed supply, and people are frustrated.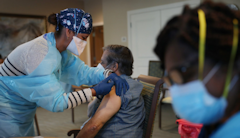 Florida is in an alarming new upward spiral, with nearly 20,000 cases of the virus reported on Friday and more than 15,000 on Saturday. But the state's well-intended effort to throw open the doors of the vaccine program to everyone 65 and older has led to long lines, confusion and disappointment.

States across the country, even as they race to finish vaccinating health care employees, nursing home residents and emergency workers, are under pressure from residents to reach a broader section of the public. Florida, which has already prioritized a large swath of its population to receive the vaccine, illustrates the challenges of expanding a vaccination program being developed at record speed and with limited federal assistance.

Some states, including Florida, Texas, Oklahoma and Alaska, decided to vaccinate people 65 and older, even before most essential workers, and other states are following suit.

But with states and counties left to largely sort out logistics by themselves, the rollout has gone anything but smoothly.

Florida has used only about 30 percent of the vaccine doses it has received, behind 29 other states. nytimes.com

The Christmas Infection Surge Starts This Week
You can extrapolate this nationwide - How Did You Manage Christmas Gatherings?

How much worse will coronavirus crisis get in L.A. County?
Here is what next few weeks could look like
The number of COVID-19 deaths in California and Los Angeles County - an epicenter of the pandemic - is setting records or near-records almost daily. There is clear evidence that the post-Christmas holiday surge in cases is worsening, as the numbers continue to spike, particularly in L.A. County.

For as dire as the crisis has become, most hospitals have yet to enter a sustained, widespread period of rationed care. But that would probably come if the Christmas surge is dramatically worse.

But the effect of holiday gatherings over Christmas will soon begin to show up in hospitals. Soon, a certain percentage of people who got infected over Christmas and have tested positive will begin getting so sick they'll need hospital care. If the number of new daily hospital admissions for COVID-19 patients worsens, that's a big sign of trouble.

"The fear, or the intuition, of most of the people doing predictive modeling is that it is going to get worse. The uncertainty is in how much worse. And in order to quantify how much worse, that requires the data that will only be available to us next week," Lewis said. latimes.com

Increased Threats & Disgruntled Employees - With Extended 'Duty of Care'
Surge in Physical Threats During Pandemic Complicates Employee Security Efforts

Security consultants say companies are looking for ways to manage increased threats targeting a workforce that is less secure and more spread out.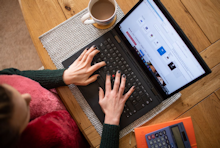 High-profile executives and rank-and-file staff have faced increased physical threats this year from inside and outside their companies, leading corporate security teams to search for ways to better protect employees-particularly those working from home, security executives say.

The coronavirus pandemic has led to a raft of layoffs, spurring an increase in disgruntled former employees, they say. And corporations that have taken stances on social issues have increasingly become targets of threatening language on social media. The same goes for some companies that haven't taken a stance.

Dramatic Increase in Threats - Extended Duty of Care - Biggest Concerns - Continue Reading

Private Security's Role in the COVID-19 Vaccines
Safe Guarding - Protecting - Identifying Suspicious Activity

Pharmaceutical Companies Strengthen Security At Manufacturing Facilities
Both Pfizer and Moderna already had security staff on duty at their manufacturing facilities as well as at their offices but upon receiving the green light to develop the vaccines, additional security was brought in to ensure and enforce stricter security protocols at their labs and manufacturing plants.


Pfizer would not release the exact security protocols that were put in place but stated that besides their electronic security methods, physical security was also stepped up to prevent intrusion or any attempts of burglary of thefts.

Security officers were also used to guard the finished product and in the transportation of some of the shipments of the vaccines.

The vaccine supply chain is a complex, interconnected web of manufacturing, shipping, and precise preparation. The process begins at pharmaceutical plants around the country and ends with a needle in the arms of the patient.

In between, there are medical-grade refrigerators, ultra-cold freezers, advanced tracking software and security guards.

Security protocols are so sensitive, in fact, that no one would discuss them.

Security officers are also used to protect the shipments once received at hospitals and medical facilities throughout the country as well as during the distribution of the vaccine shots.

At a Wisconsin health care center, a security officer found a pharmacy employee acting suspiciously around a supply of the vaccines and called supervisors to investigate.

They found that 57 vials of Moderna coronavirus vaccine - enough for more than 500 doses -- were ruined and had to be discarded after the hospital employee intentionally removed the vials from a refrigerator, according to the Milwaukee Journal Sentinel. Police said that the employee, a pharmacist, has been arrested. privateofficernews.org

Fed OSHA Never Developed a COVID-19 Strategy
Biden pledged COVID-19 workplace standards & more inspectors

U.S. regulators ignored workers' COVID safety complaints amid deadly outbreaks
A COVID-19 outbreak infected more than 40 Tucson UPS workers - including a manager who eventually died - and caused delivery delays throughout southern Arizona, according to interviews with six Tucson UPS workers and local union officials of the International Brotherhood of Teamsters.

The UPS outbreak is among dozens of cases identified by Reuters where OSHA largely disregarded workers who reported lax pandemic safety practices, according to agency records.

Reuters identified 106 U.S. workplaces where employees complained of slipshod pandemic safety practices around the time of outbreaks - and regulators either never inspected the facilities or, in some cases, waited months to do so, according to the OSHA records. The agency never inspected 70 of those workplaces, where at least 4,500 workers were infected by the coronavirus and 26 died after contracting COVID-19, according to the Reuters analysis.

Continue Reading

Minnesota reports first cases of coronavirus variant

As COVID-19 rages, an L.A. hospital, Olympia Medical Center, plans to close its doors

NYC Opens Two Massive COVID-19 Vaccine Hubs

UK shopper numbers plummet 27.1% last week as lockdowns impact
---

2020 Vital Victory for Progressive Prosecutors
But Claims of "Disastrous Consequences for Crime Rates"

New 'Progressive DA Takes Office in New Orleans for Orleans Parish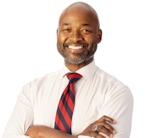 Jason Williams on Monday takes over the top prosecutor role in Orleans Parish after becoming the latest in a long line of progressives across the U.S. to win a district attorney election by vowing to combat mass incarceration and curtail overly punitive policies.

Williams, who served as a City Council member since 2014, campaigned on reforming the mission of the prosecutor's office and decriminalizing certain crimes stemming from nonviolent offenses and poverty. He's pledged to curtail the cash bail system, end prosecutions of people for marijuana possession and to never transfer minors from juvenile court to be prosecuted as adults.

Part of the Progressive Wave

2020 marked a vital victory for the progressive movement, however, with reform-minded candidates winning elections in regions including Chicago, Texas, Michigan, Arizona and Los Angeles, the largest prosecutor's office in the country.

Some Prosecutors Say Progressives Present a Threat to Public Safety.

Read What The Other Side is Saying

The Consumer Electronics Show - Biggest Show in U.S.
CES Last Year: 170,000 Attendees & 4,500 Exhibitors
Going Virtual Hybrid This Week - What Happens If It Doesn't Work?

CES 2021: The World's Largest Tech Show Trades Las Vegas for Cyberspace

Here's the one show that may show everybody how to do a hybrid virtual show.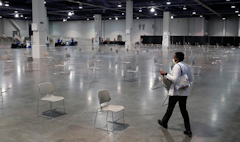 For CES 2021, which starts today, its organizers had to pivot hard into digital space that, perhaps ironically, is unfamiliar-and a bit of a gamble.

The Consumers Electronics Show main attraction will be the exhibitors' "digital activations." These are interactive portals for presenting content, networking with attendees and conducting meetings. Companies with bigger budgets have developed highly visual, interactive experiences for people to try. Some exhibitors are adding live components.

There will also be live anchors hosting the show itself-something that wouldn't make sense at a massive convention center-but it will also feature a wide variety of keynotes and roundtable talks, a mainstay of CES. After 2020, we all know how video chats can go awry-but it will certainly be more convenient, avoiding the long lines to hear remarks in overcrowded Vegas theaters.

Gary Shapiro, chief executive of the Consumer Technology Association, which hosts CES, says it's actually easier to book marquee speakers, since people don't have to travel. Keynotes this year will feature General Motors CEO Mary Barra and Walmart CEO Doug McMillon; Dua Lipa and Billie Eilish will also make appearances.

What does worry him: "What do we do if it doesn't work?" Here's the Cost - Continue Reading

Enterprise Risk - Crisis Mgt. - Business Continuity
Same Pattern Coming Next Few Weeks - as Frigid 2014 Winter & -16+

As Polar Vortex Stirs, Deep Freeze Threatens U.S. and Europe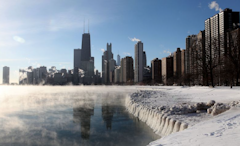 High in the atmosphere above the North Pole, a spike in temperatures may soon send bone-rattling chills spilling down through the Northern Hemisphere.

The icy blasts threatening to sweep across North America, Europe and Asia starting in late January are from the same weather pattern that triggered the 2014 cold snap known as the polar vortex, which plunged temperatures in Chicago to minus 16 degrees Fahrenheit (minus 27 Celsius). "Things are really setting up for an exciting period for cold and snow," said Todd Crawford, lead meteorologist with the Weather Co., an IBM business.

The vortex of seven years ago kept shoppers indoors, grounded flights and made it harder for shippers to fill product orders. This year, the pandemic has already hobbled travel and in-store shopping. Snowstorms, however, could be a nightmare for delivery services.

A wave of deep cold could give the Great Lakes and East Coast their first real blast of frigid winter weather, along with a storm pattern that delivers snow storms as well. It will be a big shift for the U.S., where winter has been a bit lackluster so far. bloomberg.com

Walmart - Amazon - Target - Say Hey Just "Keep It"
Amazon, Walmart Tell Consumers to Skip Returns of Unwanted Items

Cheaper for the retailers to refund the purchase price & let customers 'Keep It'

Amazon, Walmart and other companies are using artificial intelligence to decide whether it makes economic sense to process a return. For inexpensive items or large ones that would incur hefty shipping fees, it is often cheaper to refund the purchase price and let customers keep the products.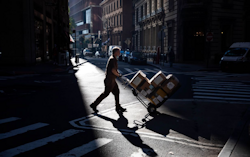 The relatively new approach, popularized by Amazon and a few other chains, is being adopted more broadly during the Covid-19 pandemic, as a surge in online shopping forces companies to rethink how they handle returns. "We are getting so many inquiries about this that you will see it take off in coming months," said Amit Sharma, chief executive of Narvar Inc., which processes returns for retailers.

A Target spokeswoman said the retailer gives customers refunds and encourages them to donate or keep the item in a small number of cases in which the company deems that option is easier than returning the purchase.

A Walmart spokeswoman said the "keep it" option is designed for merchandise it doesn't plan to resell and is determined by customers' purchase history, the value of the products and the cost of processing the returns.

Cybercriminals are getting wise to these new return techniques. Continue Reading

184,886 - 2020 Retail Job Cuts Up 139% over 2019 - 3rd Overall in Cuts
More than 2.3 million job cuts in 2020 - here's how retail fared
The retail industry has led all industries in job cut announcements in 2017, 2018 and 2019.

Retail also had the highest number of announced hires this year with 1.183 million of the record 3.191 million hiring announcements tracked this year. (The majority of these hires occurred at grocers in March and April.)

Talk About Blood in the Water - Entertainment & Transportation Got Stripped

Not surprisingly, the entertainment/leisure sector, which has been devastated by the pandemic and includes hotels, restaurants, amusement parks, and movie theaters, announced the highest number of cuts in 2020 with 866,046, an astounding 5,688% higher than the 14,963 announced in all of 2019. Transportation, which includes airlines, announced the second-highest number of cuts this year with 199,599.

"The pandemic dramatically accelerated the consumer behavior shifts online, with big winners being the retailers with existing online ordering and delivery infrastructure." chainstoreage.com
Pandemic Sparks 1,000 Workplace Lawsuits
Layoffs Drive Uptick In Virus-Related Lawsuits, Seyfarth Says
The COVID-19 pandemic ushered in a swell of lawsuits from workers challenging layoffs in 2020, while the U.S. Equal Employment Opportunity Commission launched fewer enforcement actions and the plaintiffs bar continued to notch wins in the wage and hour arena, according to a report released Tuesday by Seyfarth Shaw LLP.

In the latest edition of the management-side employment firm's annual Workplace Class Action Litigation Report, Seyfarth found that the health crisis sparked more than 1,000 workplace lawsuits, and employee claims over firings landed front and center in nearly three-quarters of the disputes.

Workers' concerns about on-the-job safety accounted for the next most common complaints in these cases, trailed by grievances over family leave, disability discrimination, and wage and hour issues, according to the report. law360.com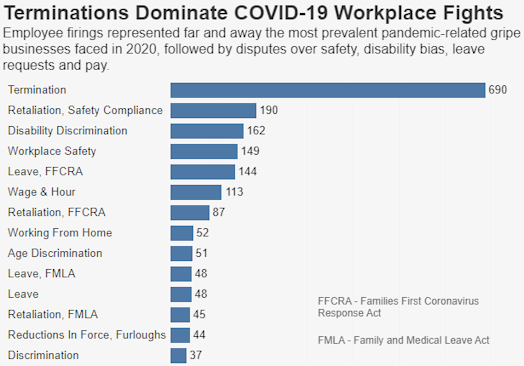 Retail Rents Plunge 25% in NYC With More Vacancies Coming

Chipotle To Fill 15,000 Jobs Via National Career Day

Staples plans $2.1B takeover of Office Depot

Ahold Delhaize USA Pilots UV Disinfection Robot in Workplace


Last week's #1 article --

Ashli Babbitt, protester killed at Capitol, was Air Force vet from California