ADT Completes The Acquisition Of Sunpro Solar And Introduces New Division, ADT Solar



ADT Inc., the most trusted brand in smart home and small business security, has announced that it has completed the acquisition of Sunpro Solar.

With the acquisition of Sunpro Solar, ADT is introducing ADT Solar, which will provide customers with rooftop solar and energy storage solutions, to increase their energy independence and help them save money on their energy expenses. Sunpro currently operates in 22 US states, and ADT Solar plans to expand to more markets across the U.S.A. Read more here

---

The U.S. Crime Surge
The Retail Impact

ORC Making All the Trade Publications & News Outlets Nationwide
Getting More Press Coverage Now Than Ever in History

As 'Smash and Grab' Spate Continues, Retail CEOs Turn to Congress for Help
Aside from it being their busy season, what do the CEOs of AutoZone, Best Buy, Dick's Sporting Goods, Target and over a dozen other mega-retail leaders have in common?

In a word, theft. But more specifically, a growing concern and frustration with the recent rise of brazen, organized, "smash and grab" mass robbery attacks on their stores - and now, a shared desire for Congress to step in and do something about it.

The ongoing spate of organized, high-profile and often televised thefts is on a different level - to the point where 21 CEOs from some of the nation's biggest retailers have asked for help from the federal government.

That fix comes in the form of the INFORM Act, (the Integrity, Notification and Fairness in Online Retail Marketplaces for Consumers Act), a bipartisan bill filed in both chambers that aims to modernize consumer protection laws - and in turn, to protect consumers, communities and retailers from the re-selling ripple effects of stolen goods.

In short, the CEOs said that the elimination of the end market - the black market where stolen goods are readily being bought and sold - will disincentivize the mass theft that is being done to supply it.

After all, no one knows better than retail CEOs that if you disrupt supply and distribution, you kill the business.

While admitting that there is no simple answer to stopping organized retail crime or the sale of counterfeits, the retail chiefs stressed that transparency is key to crushing this growing problem.

Without naming names, they blamed the "lack of transparency" on "particular third-party marketplaces" for the wave of criminal activity being able to grow and fester.

The plea for federal help comes at a time when several CEOs, including Best Buy's Corie Barry, have been blunt about the impact this situation has had on their customers and the morale of their already constrained workforces, as well as their bottom lines.

"This is a real issue that hurts and scares real people," Barry, a 22-year Best Buy veteran who has held the CEO role since June 2019, said during the company's Q3 earnings call in late November.

Read the full story: 'Smash and Grab' Theft Trend Scares Shoppers and Workers, Threatens Mall Traffic pymnts.com

Retail Wire Friday: Published RILA's Letter
Retail CEOs Call on Congress to Modernize Consumer Protection Laws to Address Surge of Retail Crime


Online Marketplaces & Street Vendors Fueling Retail Theft
New SF Proposals Target Resale Markets Where Shoplifting Rings Sell Goods

Online marketplaces and illegal street vendors are where organized retail theft rings unload their ill-gotten goods, and two new laws before the SF Board of Supervisors would hope to squeeze those markets dry.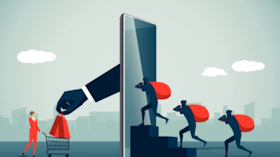 Underground, illicit market is not some secret criminal syndicate, but often a platform that you, too, might use regularly - an online marketplace like Amazon, eBay, or Facebook Marketplace.

"The biggest reason why [retail theft] is more lucrative today is online marketplaces," loss prevention software director Tony Sheppard told the Chronicle. "That's where the bulk of the stolen products end up. With many online marketplaces, [sellers] don't have to give valid information. You can say your name is Daffy Duck and open an account."

Supervisor Rafael Mandelman wants to go after that practice on a local level. On Tuesday, the board of supervisors unanimously passed his piece of legislation urging Congress to pass the INFORM ACT, which would require online marketplaces to verify who sellers are, and allow buyers to verify who the sellers are. CVS, Target, and Walgreens have been begging Congress to pass the strictest version of this law possible.

Meanwhile, Supervisor Ahsha Safai has a similar bill that targets street vendors, according to the Chronicle. The image above is what you can see every day outside the 24th Street BART station, as easily a dozen informal booths are selling items that you absolutely know are ripped from a CVS or Walgreens. You see the same thing every day near the 16th Street BART and Civic Center/UN Plaza, and Safai's legislation (which has not yet gone before the full board) would create a permitting process that hopes to weed out the vendors selling stolen items. sfist.com

CA Retailers Demand Sacramento ORC Task Force
California Retailers Association pushes for an organized retail crime task force in Sacramento
As shoppers fill the stores, the California Retailers Association is looking to increase their organized retail crime task forces in Northern California, which are instrumental in going after organized crime rings.

"We've asked for money specifically for a Sacramento-focused ORC task force in addition to one for the Central Valley. In addition, we're asking for dedicated prosecutors who have a background in ORC," said Rachel Michelin, president of the California Retailers Association.

This comes as they point out an increase in retail thefts across the state - with the crimes happening across different cities and retail stores.

According to the National Retail Federation, San Francisco, Los Angeles and Sacramento are the highest retail-theft cities in California, and they are also in the top 10 cities in the country.

There are currently three task forces in the state. The Southern Division encompasses the greater Los Angeles area, the Border Division encompasses Orange and San Diego counties, and the Golden Gate Division encompasses the Bay Area. kcra.com

New NYC Mayor's Hopefully 'Get Tough on Crime' Position
NYC Mayor-Elect Eric Adams slams bail reform after tree arson suspect is released to 'wreak havoc'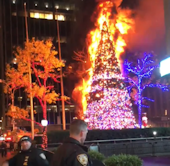 Mayor-elect Eric Adams on Thursday slammed a lenient bail reform law that allowed the unhinged firebug who allegedly torched the Fox News Christmas tree to be quickly set free.

The former cop said accused arsonist Craig Tamanaha, 49 - who was freed without bail early Thursday despite a lengthy rap sheet of low-level crimes - will likely "continue to wreak havoc" on the Big Apple due to the flawed law.

The New York bail reform law - which restricts judges from holding suspects of nearly all misdemeanor and nonviolent felony charges after arraignment - fails to take into account repeat offenders, Adams said.

"This guy has clearly made a decision that, you know, I'm just going to continue to wreak havoc. Arson is a serious crime and judges should be able to look at the person in front of them on those violent actions and make a determination [on whether to hold him]. That is the missing piece," Adams said at a press conference in Brooklyn. nypost.com

TSA Stopped 5,000+ Firearms At Airports In 2021

---

COVID Update

484.1M Vaccinations Given
US: 50.8M Cases - 817.9K Dead - 40M Recovered
Worldwide: 270.5M Cases - 5.3M Dead - 243.3M Recovered


Former Senior Loss Prevention Executive
Know of any fallen LP exec? Let's remember & recognize.
Private Industry Security Guard Deaths: 328 Law Enforcement Officer Deaths: 548
*Red indicates change in total deaths



Repeat of Last Year's Deadly Winter Surge?
Covid-19 Cases Rise in Many States After Thanksgiving

As Christmas nears, officials hope vaccines help stem repeat of last winter's deadly surge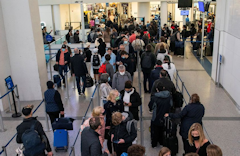 Covid-19 is surging in many parts of the country in the wake of Thanksgiving, with Christmastime gatherings on the horizon.

Health authorities in some hard-hit states, like Vermont, New Jersey and Maine, say people who became infected after traveling or gathering indoors for Thanksgiving are likely adding to the Covid-19 numbers. By Saturday, some 34 states had higher seven-day averages for new cases than they did before Thanksgiving, according to Johns Hopkins University data, with some of the biggest increases in the Northeast.

Epidemiologists believe colder weather, which draws people back inside where respiratory viruses can more easily spread, plays a big role. The U.S. seven-day average for new cases is about 119,000 a day, according to Johns Hopkins, up from a recent low near 71,000 in late October, when surges triggered by the Delta variant slowed in the South before starting to hit hard in northern states. wsj.com

More than 120,000 coronavirus cases are emerging each day
As conditions continue to worsen, especially in the Great Lakes region and in the Northeast.


New Mask Mandate Goes Into Effect in NY
New York Gov. Kathy Hochul Imposes Mask Mandate for Indoor Places

The state mandate for places without a vaccine mandate goes into effect on Dec. 13 and will be re-evaluated in mid-January

New York Gov. Kathy Hochul said New Yorkers must wear masks in public indoor places unless those places require people to be vaccinated against Covid-19. The requirement goes into effect Dec. 13 and lasts until Jan. 15, the state said Friday. The state said it would re-evaluate the policy after that time.

The new state requirement is being put in place as the new Omicron variant of the virus spreads in the U.S. The policy is an attempt to provide more protection during a time when people spend more time shopping indoors, gathering and attending holiday-themed destinations, state officials said.

"I have warned for weeks that additional steps could be necessary, and now we are at that point based upon three metrics: increasing cases, reduced hospital capacity, and insufficient vaccination rates in certain areas," Ms. Hochul said in prepared remarks.

The state's seven-day average of new cases was 9,693 as of Dec. 9, the highest it has been since March 30 of this year, according to a Wall Street Journal analysis of Johns Hopkins University data. wsj.com

US employees outline return-to-work priorities
Forty-three percent of surveyed U.S. employees believe that returning to in-person work could pose a risk to their health and safety. With the rise of a new COVID-19 variant and the pervasiveness of the virus in the country, employees have turned to cleaning protocols as a potential safety measure at work.

A new survey from the Cleaning Coalition of America finds that U.S. workers increasingly value enhanced cleaning of the workplace and feel safer seeing professional cleaners onsite. A majority (89.9%) of respondents cited workplace cleaning protocols as important as employees return to the office, with 77% percent of workers wanting the workplace cleaned daily.

Fielded in late October, the survey examined the perceptions of 1,800 U.S. workers to understand expectations surrounding return-to-work as businesses look to reopen in the future.

Almost two years into the pandemic, nearly half of Americans surveyed still have lingering concerns about returning to the workplace. In fact, 38% of respondents would consider changing their jobs if the workplace was not cleaned properly. However, a clean workplace is not the only concern, with respondents citing COVID-19 infection rates as a primary impediment to returning to in-person work.

To examine further survey findings, click here. securitymagazine.com

The End of a Return-to-Office Date
More and more companies are saying: We'll get back to you.
Return-to-office dates used to be like talismans; the chief executives who set them seemed to wield some power over the shape of the months to come. Then the dates were postponed, and postponed again. At some point the spell was broken. For many companies, office reopening plans have lost their fear factor, coming to seem like wishful thinking rather than a sign of futures filled with alarm clocks, commutes and pants that actually button. The R.T.O. date is gone. It's been replaced with "we'll get back to you." nytimes.com

---

Deadly Tornados Hit Midwest & South: The Retail Impact

Amazon Warehouse Wiped Out By Tornado
At least six people died after an Amazon warehouse in Illinois took a direct hit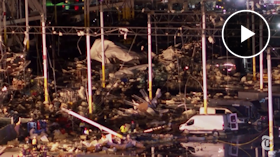 At least six people were killed at an Amazon warehouse in Illinois after a direct hit from a tornado caused a major portion of the building to collapse on Friday night, officials said.

Forty-five people were confirmed to have made it out the building, James Whiteford, the fire chief in Edwardsville, Ill., said at a news conference on Saturday. The authorities said they did not know how many people were inside the warehouse when the storm hit, so they did not know how many more people they were looking for.

Edwardsville sits about 25 miles east of St. Louis, and the Amazon building is in a distribution hub on the west side of town. When the tornado swept through around 8:35 p.m., it caused the walls of the building to fall inward and the roof to collapse, Chief Whiteford said, adding that the walls were about 40 feet tall and made of 11-inch-thick concrete.

"At this point we have transitioned to search and recovery," the chief said. "We don't expect that anyone could be surviving at this point." He said that search efforts would continue for the next three days during daylight hours. nytimes.com
Satellite photos show Amazon warehouse before and after tornado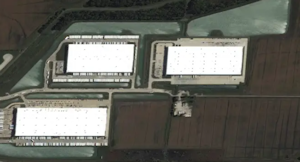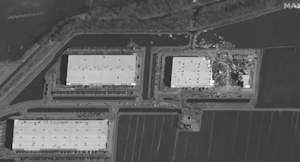 It's 'inexcusable' that Amazon asked staff to work during severe weather that collapsed a warehouse roof in Illinois, union says
Amazon should not have had staff working at an Illinois warehouse when a tornado caused its roof to collapse, the head of a major workers' union said.

The roof of the facility in Edwardsville fell in on Friday evening, leaving at least six workers dead. Local officials said the collapse was caused by extreme weather events.

"Time and time again Amazon puts its bottom line above the lives of its employees. Requiring workers to work through such a major tornado warning event as this was inexcusable," the president of the Retail, Wholesale and Department Store Union, Stuart Appelbaum, said in a statement released Saturday.

"This is another outrageous example of the company putting profits over the health and safety of their workers, and we cannot stand for this. Amazon cannot continue to be let off the hook for putting hard working people's lives at risk. Our union will not back down until Amazon is held accountable for these and so many more dangerous labor practices," he added.

An Amazon spokesperson told Insider: "The site received tornado warnings between 8:06 and 8:16, and site leaders directed people on site to immediately take shelter. At 8:27, the tornado struck the building. Our team worked quickly to ensure employees and partners could get to the designated shelter in place area, and we want to thank them for everything they were able to do."

The RWDSU was involved in an effort earlier this year to unionize a warehouse in Bessemer, Alabama.

Amazon was not the only employer to have staff working during the severe weather events that ripped through Arkansas, Illinois, Tennessee, Kentucky, and Missouri this weekend. Kentucky Gov. Andy Beshear said he fears over 50 workers at a candle factory may be dead after it was hit by a tornado on Friday. businessinsider.com

Amazon Worker Ordered to Stay in Warehouse Before Tornado Hit
Amazon worker who died in warehouse collapse wasn't allowed to leave
One of the victims who was killed when a tornado collapsed an Amazon Warehouse in Illinois texted his girlfriend before the deadly tornado struck saying that the company had ordered him to hold off driving home and stay put until the storm passed.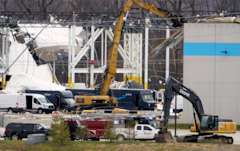 Larry Virden, 46, was killed on Friday night when the roof came down at a massive Amazon facility.

"I got text messages from him. He always tells me when he is filling up the Amazon truck when he is getting ready to go back...I was like ' OK, I love you.' He's like, 'well Amazon won't let me leave until after the storm blows over,'" his girlfriend of 13 years, Cherie Jones, told The Post on Sunday.

She said the text was sent around 8:23 p.m., 16 minutes before the tornado reportedly touched down at 8:39. The couple lived in nearby Collinsville, which Jones said is about 13 minutes away from the warehouse.

Asked if she faults Amazon for his death, Jones said with a sigh: "Not really. But it's that what-if situation: what if they would have let him leave? He could have made it home." nypost.com

Dollar General Store Destroyed by Tornado, Killing 1
Tornadoes Leave Trail of Devastation Across Six States, With Scores Dead
At least 100 people were feared dead in Kentucky after a swarm of tornadoes tore a 200-mile path through the U.S. Midwest and South, demolishing homes, levelling businesses and setting off a scramble to find survivors beneath the rubble, officials said Saturday.

The powerful twisters, which weather forecasters say are unusual in cooler months, destroyed a candle factory and the fire and police stations in a small town in Kentucky, ripped through a nursing home in neighboring Missouri, and killed at least six workers at an Amazon warehouse in Illinois.

In Leachville, Arkansas, a tornado destroyed a Dollar General Store, killing one person, and laid waste to much of the city's downtown, said Lt. Chuck Brown of the Mississippi County Sheriff's Office in Arkansas.

Dozens of people were feared dead, and communities across the Midwest and South were digging through rubble on Saturday after a string of unseasonably powerful storms and tornadoes swept across six states overnight. reuters.com nytimes.com

Jeff Bezos finally responds to Edwardsville Amazon warehouse deaths during tornado
Jeff Bezos on Saturday night said he was "heartbroken" over the deaths of at least six Amazon employees in an Illinois warehouse hit by a tornado Friday.

The Amazon founder was blasted on social media earlier Saturday for failing to mention the deadly incident in Edwardsville while cheering on his latest group of space tourists in an Instagram post.

In addition to the six fatalities, another worker was injured and 45 others had to be rescued from the football-field sized warehouse, located about 15 miles East of St. Louis, Missouri. nypost.com

Kentucky governor confirms 64 dead from weekend tornadoes in his state

Amazon driver died in bathroom sheltering from tornado with colleagues

Tornado Left Deadly Path of Destruction up to 250 Miles Long in Six States

FEMA administrator on extreme weather: 'This is going to be our new normal'

---

Unions Claim Retailers' Surveillance Tech is Being Used to Bust Unions
What Surveillance Techniques Are Not Allowed

'They Were Spying On Us': Amazon, Walmart, Use Surveillance Technology to Bust Unions

Technology-enabled surveillance-from keycard tagging and email monitoring to social media tracking and worker profiling-often introduced in the name of safety and productivity can have a chilling effect on organizing and allow companies to sidestep labor law. It enables employers to profile workers and gain insights into employees' private lives and their sentiments-who's likely going to be the most outspoken.

Amazon and Walmart are two of the best-known examples of employers using surveillance technology during union battles, sometimes skirting the law. Leaked internal documents from Walmart included methods for monitoring employee activity and conversations about union activism, Amazon's Whole Foods utilized heat maps that were based on predictive analytics to track store locations considered at high risk of union activity, and Google reportedly has a system to alert managers to any internal meetings scheduled with 100 or more employees, "partially to weed out employee organizing," according to the human resources newsletter HR Brew.

Since at least September, HelloFresh, which has been locked in a bitter struggle with UNITE HERE, which seeks to organize its workers, has been tracking social media posts about union activity using a marketing tool called Falcon. It's reportedly discussed monitoring the employees behind such posts and even reported such posts as spam to diminish their visibility. The company explained to Vice that "it is our duty to correct misinformation and mischaracterizations of our company."

Restrictions - What Surveillance Practices Aren't Allowed By NLRB Law - Continue Reading on Page 2

Body-worn video camera use extends beyond policing
As wearable video surveillance continues to be deployed, enterprise security teams in healthcare, retail and more are finding value in improved accountability, transparency and oversight.

Retail

Retail is an industry that is quickly seeing benefits from the use of wearable cameras. Retailers - be it department stores, grocery chains or restaurants - are focused on improving the customer experience, and wearable cameras recording employee-customer interactions deliver an exceptional tool for ensuring that retailers learn how to improve customer interactions while still providing a record of situations associated with false liability claims.

With the increase in online retail and, specifically, retail delivery - for companies such as Amazon, FedEx and UPS - package tracking and successful delivery are often disputed and result in significant losses to the retailer and delivery companies. To address this issue, carriers like Amazon have instilled the use of drivers taking photos of a package on a doorstep to show proof of delivery. An even better confirmation - and less time-consuming - is to equip drivers with wearable video devices that record every delivery without having to take individual photos at each stop.

Transportation

In the transportation industry, the top priorities with providers and operators are passenger and staff safety, as well as smooth, on-time operations. Wearable camera use in transportation has gained popularity, as video footage can provide both safety and validation of precautions taken on behalf of the operator. There are strict federal, state and local guidelines that govern transportation - be it an airline, railway, marine system or bussing. It's essential that passenger safety, inspections and maintenance on these methods of transportation be routinely conducted and executed properly. With improved view and documentation of steps taken on behalf of these transportation groups, they know the deployment of such systems can be a matter of life and death and ultimately impact liability.

What about Privacy - Cost of Wearable Tech securitymagazine.com

Retailers Rank High in Customer Trust & Loyalty
Grocers Top Business Rankings for Customer Trust and Loyalty
Qualtrics, a firm specializing in experience management, has shared its 2022 Experience Index that ranks companies by customer trust and loyalty. This year, major grocery brands held five of the top 10 spots, underscoring the fact that consumers' lifestyles are still largely based at home.

Costco topped the annual list, followed by Amazon at No. 2, Kroger at No. 3, Publix at No. 4 and Aldi at No. 5. Rounding out the top 10 companies were Bose, Android, Visa, Etsy and Trader Joe's, respectively.

In its review of the top-ranked companies, Qualtrics highlighted grocers' efforts to provide a better customer experience in an uncertain time, such as Costco's successful positioning of its Kirkland brand and Kroger's investment in robotics technologies for quick and accurate orders.

The report also touted Publix's culture of employee owners who deliver personalized human experiences and Aldi's technologies that allow for speedier checkouts.

Other retailers included in Qualtrics' list of the 50 leading companies include Dollar General (No. 16) and Target (No. 25). progressivegrocer.com

Q3 2021 Cargo Theft Data
2021 Third Quarter Supply Chain Risk Trends Analysis
CargoNet® reports a total of 359 supply chain theft and fraud incidents across the United States and Canada in the third quarter of 2021. There were 294 total theft incidents that involved theft of a trucking vehicle like a semi-truck or theft of cargo. This is a 19 percent decrease from third quarter of 2020, but 2020 was a record-setting year for theft and when compared to the third quarter of 2019, theft reports are up 13 percent.

Theft reports along the West Coast of the United States increased 42 percent year-over-year. This comes as no surprise, as California continues to struggle with frequent thefts of high-end computer electronics shipments. Other regions of the country reported a reduction in theft when compared to third quarter of 2020, but each region had increased at least 16 percent in the third quarter of 2020 when compared to third quarter 2019. cargonet.com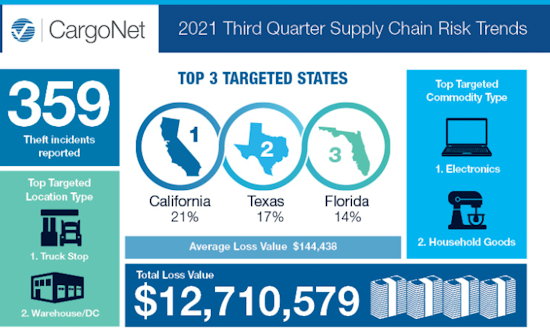 Checkout-free stores set for rapid international expansion

Raising Consumer Awareness - Key to Reducing Retail's Massive Rate of Returns


Quarterly Results

Chewy Q3 sales up 24.1%

Costco Q1 comp's up 9.9% in U.S. & up 8.3% in Canada, net sales up 16.7%

---

Senior LP & AP Jobs Market
Loss Prevention Director job reposted for 2nd Ave LLC in Bensalem, PA


The Manager/Director, Loss Prevention is a key business partner tasked with leading company's field loss prevention programs while working proactively and in collaboration with Operations, and other cross functional teams to identify potential risks to the company and provide appropriate, practical, and timely resolution. The position drives security and safety awareness across the company's footprint of properties to reduce the frequency and severity of incidents which may include provide training, reporting, and proactively identify trends and recommending best practices. workforcenow.adp.com

Manager, Corporate Facilities & Support job posted for Big Lots in Columbus, OH


Oversees the departmental shift activities and functions of Corporate Asset Protection, Mail Room, Print Shop, and Facilities Maintenance teams within the Corporate Office in accordance with company policies and procedures. Ensures compliance with key company standards of security, life safety, facility maintenance and other administrative duties as identified and/or as directed by the Director, Asset Protection. indeed.com

Retail Risk & Compliance Manager job posted for Now Optics in Palm Springs, FL


The Risk & Compliance Manager will be responsible for developing, implementing and overseeing internal company controls which proactively address legal guidelines and internal policies. This role ensures all company practices are compliant with industry and all state/federal laws, regulations and licensing. indeed.com

---

Last week's #1 article --

Retail's Solution to Theft Mobs
Can Safeway slam the door shut on shoplifters?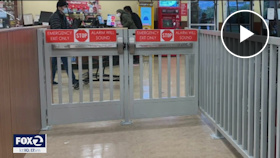 As a number of major U.S. cities continue to grapple with the problem of violent, orchestrated retail theft, Safeway in San Francisco is rolling out restrictive solutions it hopes will stop the shoplifting mobs.

Customers entering one Safeway location near San Francisco's Castro district are now greeted with metal gates that swing shut and lock behind them, preventing anyone from making a break for it with a shopping cart full of items, according to the San Francisco Chronicle. The self-checkout area is now surrounded by barriers to direct customers through a single exit, un-staffed checkouts are blocked off with metal barriers and the side entrance to the store is entirely blocked off. retailwire.com
Profiles in Leadership: Jason Fruge, CISO, Rent-A-Center

CyberEdBoard Member on Building Resiliency and Changing Security Mindsets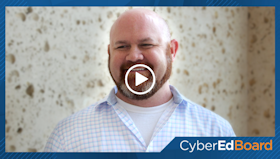 Once, in another role, Rent-A-Center CISO Jason Fruge was asked by senior management to develop a "security scorecard," but he resisted. What were his objections, and how did he address them? Fruge explains in this exclusive leadership discussion.

In an interview with Information Security Media Group as part of the CyberEdBoard's ongoing Profiles in Leadership series, Fruge discusses:

● The challenge of influencing a change of mindset;
● His passion for enabling business resiliency;
● The value of communication and collaboration with peers.

As the current vice president and CISO for Rent-A-Center, one of the nation's largest rent-to-own retailers operating in 2400 locations between their corporate and franchised owned stores, Fruge is responsible for providing leadership and information security advice, governance and subject-matter expertise to the company's extensive global team of technical operations staff who administer critical distributed information systems.

He has more than 20 years of information security and IT leadership experience, focusing on enterprise security management, regulatory compliance, information security program development and enterprise security technologies. Before Rent-A-Center, he was vice president of business application cybersecurity for Onapsis. Before that, he held vice president and CISO roles for Fossil Group, Signet Jewelers and Cerner Corp., and he was senior vice president and global information security officer for Citi. govinfosecurity.com

2021: The Year of Ransomware
A cybersecurity year in review
This brings us to what we might consider the core of this year's challenges, as reflected in the SolarWinds and Colonial Pipeline compromises: the continued growth of successful ransomware attacks and the promulgation of the Executive Order regarding software bill of materials (SBOM). These events stand out as a reflection of what I consider most significant when it comes to what we saw in 2021 and are the basis of what we might expect to see in the year to come.

SolarWinds


SolarWinds forced upon us an unsettling realization of the implications of a foundational system whose updates were compromised and propagated in the manner revealed. The contextual battlespace in which that propagation occurred was further exacerbated by the growing porosity mentioned above that makes up the modern supply chain, giving an adversary an almost unlimited number of "weakest leaks" through which to explore the options and realize the fruits of their efforts.

Colonial Pipeline

The Colonial Pipeline, which supplies 45% of the East Coast's supply of various fuels, was taken offline after it was impacted by a ransomware attack. Now, on the other side of the world, another cyberattack has left drivers in Iran with virtually no fuel. The online attack reportedly crippled essentially every gas station across Iran - ironic, as that nation is a leading exporter of oil.

Ransomware on the Rise

The Colonial Pipeline affair was just one instance of how ransomware attacks took the headlines by storm in 2021 - notwithstanding the existence of validated, AI-supported math models whose prowess against such attacks continues to be well-documented. That an inertia seems to yet hold major Fortune 500 companies and infrastructures of nations prisoner and doggedly committed to outdated models of defense staggers rational comprehension.

Executive Order

Proving that the supply chain implications of these standout events did not go unappreciated, the U.S. presidential administration issued an Executive Order, the heart of which requires those who manufacture and distribute software a new awareness of their supply chain to detail what is actually in their products - particularly open-source software - and the ability to reflect that awareness in an accurate SBOM. securitymagazine.com

Fraud, deepfake threats rising as biometric IDV forecast for 4X market growth by 2030

Annual Growth Rate of 16.32% to 2030

Face biometrics and liveness detection are proving effective against a rising tide of online fraud, in terms of the number of attacks and their sophistication, studies by Veriff and Onfido respectively show, leading to a large piece of the overall identity verification market.

Biometric authentication made up $2.63 billion of the overall $7.63 billion identity verification market in 2020, and is expected to make up the largest segment in the market by 2030, at $11.7 billion out of an overall $33.19 billion, according to a new report.

North America is expected to remain the largest target region, with identity verification revenues growing from $2.85 billion in 2020 to $12.66 billion in ten years. biometricupdate.com

2022 is when biometric payment cards will go mainstream: SPA report
An increasing number of pilots and now commercial rollouts of biometric payment cards, plus the development of standards all point to the secure and contactless payment method going mainstream as soon as 2022, according to a new report by the Smart Payment Association (SPA).

The COVID pandemic has been an accelerator for contactless payments. In the UK, contactless payments account for around 57 percent of all in store payments, according to Fingerprint Cards or 72 percent of card payments, with Computer Weekly putting the figure at 88.6 percent of card payments in 2020.

The SPA believes the general familiarization with biometrics from smartphone use is leading not just to acceptance for biometric payment cards, but demand as the biometric element is seen as more secure.

Research by Visa and a study by Fingerprint Cards in collaboration with Kantar shows that consumers have a clear preference for contactless card use rather than digital wallets, with little growth predicted for the latter. bioimetricupdate.com

Hacker Infects 200,000 Computers World-Wide in Just 4 Months
Russian National Gets 48 Months for Providing Crypting Service for Kelihos Botnet
Hartford: Oleg Koshkin, 41, operated the websites "crypt4u.com," "fud.bz," and others. The websites promised to render malicious software fully undetectable by nearly every major provider of antivirus software. Koshkin and his co-conspirators claimed that their services could be used for malware such as botnets, remote access trojans, keyloggers, credential stealers, and cryptocurrency miners.

Koshkin worked with Peter Levashov, the operator of the Kelihos botnet, to develop a system that would allow Levashov to crypt the Kelihos malware multiple times each day. In September 2018, Levashov pleaded guilty to various fraud, conspiracy, computer crime and identity theft offenses.

Koshkin provided Levashov with a custom, high-volume crypting service that enabled Levashov to distribute Kelihos through multiple criminal affiliates. The Kelihos botnet was used by Levashov to send spam, harvest account credentials, conduct denial of service attacks, and to distribute ransomware and other malicious software. According to evidence presented at Koshkin's sentencing, Kelihos relied on the crypting services provided by Crypt4U from 2014 until Levashov's arrest in April 2017; and just in the last four months of that conspiracy, Kelihos infected approximately 200,000 computers around the world. justice.gov

It's All Cyber: Crime in a High Tech World
"There is no element of criminality anymore that isn't cybercrime," said
Jeremy Sheridan, assistant director of the Secret Service Office of Investigations
.

"Whether it's the opportunity to commit the crime, the methods to execute it, the means to profit from it, it all involves some element of cyber."

-
Published in the
WSJ on 11/16/21
'Enough Is Enough': Store Owner Rips Chicago Leaders After Smash-and-Grab
Chicago, IL: Surveillance video captures thieves targeting Rolls-Royce, Gold Coast Exotic Motors dealership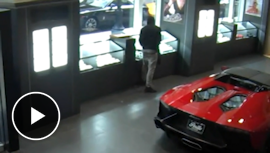 Suspects used hammer to break display case. Chicago police are investigating a smash-and-grab robbery at the Gold Coast Exotic Motors dealership. "We're here to run a legitimate business, not be a western shootout," said Joe Perillo, co-owner, Gold Coast Exotic Motor Cars. Shattered glass and empty displays are all that were left after a crime that took mere seconds, ended with millions of dollars worth of jewelry in the hands of thieves. 30 seconds, and they know, the criminals know," Perillos said. "We ran after them on Chestnut, all the way to State Street, and then they split up," said Joe Abbas, co-owner, Gold Coast Exotic Motor Cars. Security video shows two men walking inside the dealership just off the Mag Mile around noon Saturday. One man can be seen standing guard at the door while the other one uses a hammer to smash open the cases. The video, stops short of the men running out with what employees say were at least seven luxury watches, and multiple staff members giving chase. Officers were called to the 800 block of N. Rush at around 12:11 p.m. Saturday, police said. abc7chicago.com

NY Postal Workers Get Arrested For $750,000 in Credit Card Thefts
We always hope our important mail, especially our credit cards and personal information are safe in the hands of postal workers, but in this case, our trust has been violated. Manhattan District Attorney Cyrus R. Vance, Jr., announced the indictment of ten people, including New York postal workers for stealing $750,000 in an identity theft ring. The ring operated between January 2017 and August 2019. Kennisha Murrell, Curquan Highsmith, Bruce Bienvenu, and Kenneth Freeman, all postal mail carriers, were allegedly paid to intercept and steal credit cards from their routes in New York City and Virginia. The alleged ringleader Michael Richards recruited each of the postal workers and paid them based on how well the credit cards they stole performed. United States Postal Service Inspector in Charge, Philip R. Bartlett said we shouldn't lose trust in the post office. wyrk.com

Jury Convicts Former AT&T Employee of Conspiracy, Fraud, and Identity Theft


NEW BERN, N.C. - A federal jury today convicted Alejandro Garlynn Williams, 40, of conspiracy, access device fraud, and aggravated identity theft, finding him guilty of all counts in the indictment against him

According to court records and evidence presented at trial, Williams began working as a retail sales consultant at an AT&T store location in Fayetteville, North Carolina in March 2016. In that capacity, Williams' responsibilities included activating AT&T customer accounts and selling cell phones for those accounts.

In October 2017, Williams was introduced to Anthony Jamison, a resident of Hamlet, North Carolina. Jamison was named as a co-conspirator in the indictment and previously pleaded guilty in this matter. Between October 2017 and January 2018, Williams and Jamison conspired to establish AT&T cellular accounts with the stolen personal identifying information (PII) of unwitting victims in North Carolina and South Carolina for the purpose of obtaining thousands of dollars' worth of high-end cell phones for resale on the black market.

Jamison would then send various recruits into the AT&T store to meet with Williams to act as the "customer" for the surveillance cameras. Thereafter, among other things, Williams would use the stolen victim PII to run hard credit checks, activate lines of service in the victims' names, and, ultimately, issue cell phones to the "customer" for resale by Jamison. To facilitate the conspiracy, Williams ensured the phones were activated and sold under financing plans that required little or no payment from the "customer" at the point of sale, but which made the victims personally liable for the devices without their knowledge.

In total, the associated losses to AT&T as a result of the scheme, including phones and accessories, was in excess of $85,000.00. justice.gov

Burlington County Man Charged with Cell Phone SIM Swap Scheme
In May 2021, Katz, who was employed as a manager at a telecommunications store, used his managerial credentials to access several customer accounts and swapped the SIM numbers associated with the customers' phone numbers into mobile devices controlled by another individual, enabling this other individual to control the customers' phones and access the customers' electronic accounts. Jonathan Katz, 40, of Marlton, New Jersey, is charged by complaint with one count of gaining unauthorized access to a protected computer.

In exchange for the swaps, Katz was paid in Bitcoin, which was traced back to Katz's cryptocurrency account.

The charge of unauthorized access to a computer carries a statutory maximum of five years in prison and a fine of not more than $250,000 or twice the pecuniary gain to the defendant or twice the gross loss involved, whichever is greatest. justice.gov

Chattanooga, TN: Shoplifter Tries To Take $8,000 In Printer Ink from Walmart

Queensbury, NY: Woman stole over $4,600 worth of merchandise from Target

Bloomington, IL: Burglars flee with over 2 dozen firearms from local gun shop

Davis, CA: Police Arrest 2 Antioch Residents in Retail Theft Bust at CVS

Chattanooga, TN: Woman Charged With Stealing Over $1,000 In Items From Penneys, Hitting Officer With Car While Getting Away

Seneca Falls, NY: Pair arrested, charged with working together to steal merchandise from Wal-Mart

Shootings & Deaths
Houston, TX: Man arrested in convenience store shooting that left 1 dead
A man is arrested and charged after he shot and killed another man in an apparent road rage shooting in southwest Houston, police said on Friday. Desmond Haynes, 28, is charged with the murder of Shominick Gaston, 41. He is also charged with unlawfully carrying a weapon. Police said at 8:10 p.m. on Nov. 26, Gaston was outside a convenience store where he was shot multiple times by Haynes. He fled the scene in a white four-door vehicle before officers arrived. Gaston was transported to an area hospital where he later died, according to police. Police said they were able to identify Haynes as the suspect involved in the murder of Gaston with surveillance footage obtained from the convenience store. He was arrested and charged on Tuesday. click2houston.com

San Pablo, CA: Off-Duty UC Berkeley Police Officer Fatally Shoots Armed Robbery Suspect At Nation's Giant Hamburgers restaurant
An off-duty University of California-Berkeley police sergeant fatally shot an armed suspect Sunday morning who was attempting to rob a Nation's Giant Hamburgers restaurant in San Pablo, authorities said. The Contra Costa County Sheriff's Department said the incident took place around 11:30 a.m. at the Nation's located in the 16300 block of San Pablo Ave. The off-duty sergeant was dining at the restaurant when the armed suspect entered the restaurant and attempted to rob the cashier. The officer confronted the suspect when he saw the robbery occurring. He fired one shot, wounding the suspect. The suspect - identified as 29-year-old Amanuel Moreno of Richmond - was transported to a local hospital where he later died. msn.com

Minneapolis man pleads guilty to federal charges in deadly April Cellphone Store robbery
A Minneapolis man pleaded guilty Friday in federal court to a violent robbery last spring that ended with the shooting death of a man in the store, according to the U.S. Attorney's Office. Marlow Ramsey Carson, 30, pleaded guilty to a count each of robbery and possession of ammunition by a felon. Carson, who had prior felony convictions, is barred from possessing firearms or ammunition. According to court records, Carson robbed Blue Sky Wireless and West Bend Furniture store in the Cedar-Riverside neighborhood of Minneapolis on April 27, demanding money from the store owner at gunpoint. When a friend of the owner responded, Carson shot him several times before running from the store and jumping into a waiting car, which sped away. Carson was arrested the next day in St. Paul and booked in Hennepin County on suspicion of murder. The shooting victim - Abdifatah H. Mohamed, 40, who was also known by the name Liban Osman Baqare - was taken to a hospital and pronounced dead, becoming the city's 24th homicide victim of 2021. startribune.com

Lauderhill, FL: 3 people shot following argument outside Lauderhill convenience store

Mobile, AL: 16-year-old shot outside convenience store in Mobile Friday night

Chaplin, SC: Suspect wanted in parking lot shooting at Publix

---

Robberies, Incidents & Thefts
Redlands, CA: 18-year-old man arrested after brandishing fake assault rifle outside Stater Bros. Market
An 18-year-old man was arrested in Redlands this week after brandishing a replica firearm that looked like an assault rifle at a grocery store, police said. Nathaniel Rodrigo Cortes, of Redlands, had approached the Stater Bros. Market in the 10 block of East Colton Avenue carrying the imitation firearm Thursday evening, Dec. 10, according to Redlands police. Around 10:30 p.m., they received reports of a man brandishing the weapon near the entrance before fleeing in a red sedan. Using a partial plate, officers were able to find the sedan at a house where surveillance was set up. Early Friday, a man matching the suspect's description exited the house and left in the sedan. A high-risk traffic stop set up a few blocks away awaited him. Cortes was taken into custody on suspicion of brandishing an imitation firearm in a threatening manner. Officers said they found the replica, an airsoft resembling a Browning automatic rifle, in the car trunk. redlandsdailyfacts.com

Erie, PA: 7-year sentence, restitution ordered in $235K smash-and-grab jewelry heist near Millcreek Mall
A sentencing hearing has ended half of the federal criminal case over a $235,715 smash-and-grab robbery at a jewelry store near the Millcreek Mall in November 2018. A Detroit man was sentenced to seven years in federal prison and ordered to pay restitution for working with a co-defendant to carry out the heist at the Jared Galleria of Jewelry store on Interchange Road. The sentence for the defendant, Devon A. Edwards, 38, followed the recommended sentence that was included in the plea deal between the U.S. Attorney's Office and the defense. U.S. District Judge Susan Paradise Baxter sentenced Edwards on Thursday. She also gave him three years of supervised release, gave him credit for time served in prison since his arrest and recommended that he serve the sentence at the federal prison closest to the eastern Alabama city of Piedmont, according to court records. Edwards pleaded guilty in August to a felony count of a Hobbs Act robbery, or a robbery that affects interstate commerce. He faced a maximum sentence of 20 years. His co-defendant is Roderick D. Brown, also of Detroit, who was 19 at the time of the robbery. news.yahoo.com

NYC, NY: Times Square shoplifter who left cop injured is charged; over 60 prior arrests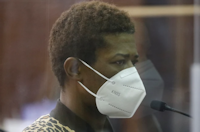 A shoplifter who left a cop injured after swiping a purple coat and other items from a Times Square clothing store has more than 60 arrests on his record, mostly for petty crimes, police said Sunday. Jovan Ortiz, 41, allegedly stole the purple coat, a belt, overalls and a dress from the Express store on Broadway at West 46th Street in Manhattan just before noon Saturday, cops said. Store security flagged down a police officer, who then attempted to arrest Ortiz, but the suspect "flailed his arms" and caused the cop to fall to his knees before the suspect was apprehended, a police spokesman said.

The police officer was taken to Mount Sinai West hospital with pain and swelling to both knees. Ortiz was charged with robbery, petit larceny, resisting arrest, obstruction of governmental administration and criminal possession of stolen property, police said. He was arraigned on one count of third-degree robbery in Manhattan Criminal Court, documents show. Prosecutors at his arraignment asked that Ortiz get supervised release, but the judge said Ortiz has a parole violation on his record and would be sent to Rikers Island. Ortiz's rap sheet includes four felony convictions and four misdemeanor convictions, prosecutors said. He's also logged 10 failures to appear in court and probation and parole violations, according to prosecutors. nypost.com

Riverhead, NY: Man charged in Thanksgiving night burglary of Lowe's is indicted by grand jury
The man charged by Riverhead Town Police with burglarizing Lowe's Home Improvement Center on Route 58 Thanksgiving night has been indicted by a Suffolk County grand jury on felony burglary and grand larceny charges. Terry Smith, 58, pleaded not guilty last week in Suffolk County Criminal Court to charges of Burglary in the Third Degree and Grand Larceny in the Third Degree in connection with the Nov. 25 incident. Smith was held in lieu of $20,000 cash bail and remains in custody at the Suffolk County Correctional Facility in Riverside.
Smith is also facing a misdemeanor Petit Larceny charge in connection with a DATE incident at the same location. Riverhead Town Police arrested Smith at the Greenview Motel on West Main Street Nov. 26 after identifying him in surveillance video taken at the store overnight. Police said the video showed a man used a large piece of steel to smash the glass on two of the front doors to gain entry. The man then removed assorted tools from shelves inside the store and left the premises, police said. Police charged Smith with the two felonies and the next day charged him with petit larceny at Lowe's Nov. 10. riverheadlocal.com

Fayetteville, GA: Police solve 5 store burglaries, arrest Atlanta man