Sensormatic Solutions by Johnson Controls Announces New Shrink Visibility Offering to Combat an Increase in Theft Across Retail Enterprises
Source-to-store data combined with Sensormatic IQ empowers retailers to effectively address shrink



NEUHAUSEN, Switzerland (Aug. 31, 2021) --Johnson Controls, the global leader for smart, healthy and sustainable buildings, today announced that Sensormatic Solutions, its leading global retail solutions portfolio, is streamlining its store shrink visibility offering globally to combat recent increases in shoplifting, internal theft and organized crime across retail enterprises.

This new offering combines RFID-enabled detection systems and Electronic Product Code (EPC) item-level data with Sensormatic IQ. Together these systems unify diverse data and insights through a new intelligent operating platform to drive improved shopper experiences and retail outcomes.

In-store shopping is recovering with increased consumer confidence, but according to the U.S. Department of Labor, there are 965,000 open retail jobs, creating a challenging environment for retailers that makes theft and fraud easier. Read more here


CONTROLTEK Launches CT360 an Agnostic Solutions Offering for Retailers



BRIDGEWATER, N.J. (Aug. 31, 2021) - CONTROLTEK, a leading provider of cutting-edge retail loss prevention solutions, is expanding its product offering with the new CT360, a line of superior, scalable, and technology-agnostic solutions to accommodate all retailers.

"Collaborating with many different retail clients has given us a lot of insight into what solutions they truly need to combat their evolving challenges and what they are looking for in their solutions provider." said Rubin Press, vice president of global sales at CONTROLTEK. "While it is our priority to solve today's challenges, we want to prepare retailers for their future, and with CT360 they can be confident they are investing in solutions that will continue to evolve with them." Read more in the Vendor Spotlight column below

---

LPRC IMPACT 2021 Transitions to Fully Virtual Event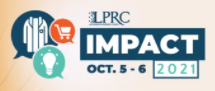 Oct. 5-6. 2021

Statement provided to the D&D Daily from LPRC:

Leading retailers are telling us they're excited for 2021 LPRC IMPACT! But, some of these leaders are also telling us their senior corporate leaders are limiting or halting 2021 business travel. Therefore, based on our concern for everyone's safety, and listening to our retailer members, LPRC is planning for a virtual IMPACT experience during the 5th and 6th of October.

The LPRC has delivered multiple successful and engaging virtual events during 2020 and 2021. Based on this success, we believe we're poised to provide an unprecedented AP/LP experience for our 150 corporate members and their global teams. Further, the virtual format allows our members across their enterprise to take part in this special science-based AP/LP experience.

We're currently experiencing record registration, and we strongly encourage all AP/LP and SP (solution partner) members, and their extended team members, enroll today for 2021 IMPACT at lpresearch.org/impact, and let's all work together to boost retail safety and sales using science and collaboration at 2021 LPRC IMPACT!

Special note: Our amazing LPRC IMPACT sponsors now have several options to create significant marketing value for their 2021 LPRC IMPACT sponsorship investment during the event, and via our six 2022 pre-IMPACT events in the following ways to further boost retailer engagement and branding during 2022.

Thank you for your continued support and we look forward to see you at Impact.

IMPACT is an opportunity for industry professionals to collaborate on emerging ideas & research to fight theft, fraud, and violence. Register & learn more here

---

The U.S. Crime Surge
The Retail Impact

DOJ Continues to Build PSN Program Nationwide to Combat Violent Crime Surge
DOJ: EDVA Announces New Project Safe Neighborhood Initiatives
U.S. Attorney for Eastern District of Virginia (EDVA) announced today new district-wide Project Safe Neighborhood (PSN) initiatives, to include federal prosecutors specifically assigned to coordinate PSN efforts in each of the district's four geographic Divisions, as part of the district's ongoing violent crime reduction efforts. The coordinators will work with local, state, and federal partners to help devise and execute enforcement strategies; prioritize community outreach and engagement; support community violence intervention strategies; and measure the effectiveness of these collective efforts. justice.gov

Violence Spreading Like COVID
Gun violence: America's other epidemic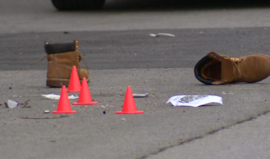 The racial disparity is staggering. According to Centers for Disease Control data, Black men are 14 times more likely to be killed by a firearm than White men. That's nationwide.

Harrison said, "While there may be many who are affiliated with gangs, many of the murders are retaliations from previous bad acts, and many of them are just individual arguments that turn violent, where young men are using guns to settle their disputes because they don't know how to solve their conflicts any other way."

Daniel Webster, director of the Johns Hopkins Center for Gun Violence Prevention and Policy, told Koppel, "There is almost a contagion phenomenon that one shooting will lead to another, it leads to another."

Commissioner Harrison knows he's battling a culture of gun violence, and it's a national problem: "There are no gun stores in Baltimore, so they're coming from outside of the city. About 50% are coming from outside of the state.

"There is the culture of carrying guns. The same number who are arrested for illegally carrying guns is the same demographic of people who become the victims of shootings, and perpetrators of shootings."

In Baltimore, as in so many other cities, gun violence is an epidemic. Corey Winfield and his young Safe Streets recruits were once carriers of the disease. Now, with additional support of the city, they're trying to control the spread.

"I have a vision; that's what keeps me working. My vision is that one day we gonna have no murders for a whole year. Not just Baltimore; I'm talking about gun violence not just Baltimore, but the United States, my country. I vision that. I vision that." cbsnews.com

Cash for Criminals?
A local solution for gun violence? Pay people $300 a month

'We are trying to address the root causes of what's happened'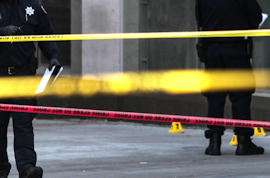 San Francisco thinks it may have an answer for its rising gun violence problem: Paying people to not pull the trigger.

The idea is to provide the small number of San Franciscans who authorities believe are most at risk of shooting someone - or being shot - with an incentive to get help and stay out of trouble. It's a solution that proponents say already has shown promise preventing gun crimes in other parts of California.

At worst, the program could be called "cash for criminals," like its predecessors in cities around the Bay Area. At best, it could save lives and tax dollars otherwise spent on incarceration.

The program, which will launch as a pilot in October, is called the Dream Keeper Fellowship. It's San Francisco's latest iteration of a guaranteed-income program that will provide high-risk individuals with $300 a month as a start.

Participants will be able to earn up to $200 more a month by hitting milestones in the program, such as landing a job interview, complying with probation or consistently meeting with a mentor. The initiative will pair participants with newly hired life coaches from the Street Violence Intervention Program, known as SVIP, who will help the them make the right choices and access services.

The theory is that the up to $500 stipend will serve as an incentive to participate - and stay engaged.

"We know that $500 in San Francisco is not a significant amount of money," said Sheryl Davis, a proponent of the program and executive director of the Human Rights Commission. "But if it's enough to get you in to talk to folks, and be able to make a plan for your life, then that's huge." sfexaminer.com

Grim Violence Trends Continue
Deadly unintentional shootings by kids rose 31% during pandemic, data shows
New data released Monday by the advocacy group Everytown for Gun Safety finds that deadly unintentional shootings by children rose 31% between March and December of 2020 from the same period the previous year. The data, which were shared in advance with CBS News, also shows that the grim trend continued into the first half of 2021, with a child involved in an unintentional shooting nearly once a day.

Researchers at the organization believe a surge in nationwide gun sales and more kids at home because of COVID lockdowns contributed to the increase. The group's data shows most unintentional shootings by kids occur at a home.

The data provides a broader picture of the tragic incidents since 2015, when the group began tracking the shootings based on media reports. The group's #NotAnAccident index shows that from 2015 through 2020, there were at least 2,070 unintentional shootings by children under 18, resulting in 765 deaths and 1,366 injuries. news.yahoo.com

Mpls Police vs. Public Safety Vote Drawing National & Historic $$$$$
Battle over policing opens money spigot in Minneapolis races

Fundraising amounts can be difficult to pin down in race that focuses on police.

Money is pouring into Minneapolis elections at a blistering pace as residents of the city brace to vote on the future of its Police Department and as the issue takes on growing significance in national politics.

With two months left until the first municipal election since George Floyd's death, political committees on both sides of the issue already have surpassed fundraising totals set in the last election cycle.

Several political operatives and former city officials said they believe the fundraising is on record pace, though they agree it is difficult to verify.

"I've never seen anything quite like this," said Jackie Cherryhomes, who sat on the Minneapolis City Council for 12 years and served as its president. "We who live here will live with the consequences of whatever the outcome is, and it should be our decision as residents of our city."

The injection of national money into local races has become a divisive issue. Some groups say it's badly needed to correct a power imbalance that has left historically marginalized groups without a voice in city politics. Others worry the money is drowning out concerns from residents who fear their city is becoming a laboratory for untested policing proposals.

The future of the Minneapolis Police Department already is emerging as an issue in state and federal races next year. Republicans hoping to reclaim majorities have sought to paint Democrats as candidates who want to "defund" the police. Democrats, meanwhile, face increasing pressure to clarify where they stand on an issue that has divided their party. startribune.com

Reported in the Daily on Aug. 23
Replacing PD With 'Department of Public Safety' Goes to Voters
One year later this is the end result & the only one in the nation.

Minneapolis City Council Sends Replacing PD Ballot to Voters in Nov.
While the Mayor vetoed the ballot wording twice City Council was able to over-ride his veto on third attempt late Friday.

The proposal to replace the Minneapolis Police Department with a new public safety agency has become a central issue in the November election, and the precise wording that appears on the ballot could have implications for its chances of passing or failing. National and local groups are donating to political committees seeking to sway voters. The vote will play a large role in determining how Minneapolis seeks to transform public safety in the wake of George Floyd's murder by a police officer.

The proposal would remove the requirement for Minneapolis to keep a department with a minimum number of officers based on population. The city would then be required to create a new agency responsible for "integrating" public safety functions "into a comprehensive public health approach to safety."

The proposal also would strike language from the charter that gives the mayor "complete power" over police operations, a move that likely would grant council members more sway over officers. Frey, the mayor, and the council would decide how to design the new department and whether - and how - to employ police.

What the ballot says now

Shall the Minneapolis City Charter be amended to strike and replace the Police Department with a Department of Public Safety which could include licensed peace officers (police officers) if necessary, with administrative authority to be consistent with other city departments to fulfill its responsibilities for public safety? startribune.com

Store Owners Sue Baltimore Over Riot Response
A jury should decide if Baltimore's actions failed to protect businesses during the Freddie Gray unrest, judge rules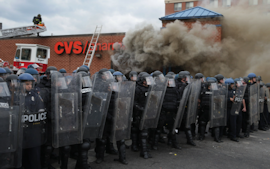 A federal judge ruled that there's enough evidence in a lawsuit brought by small business owners affected by the 2015 unrest following the death of Freddie Gray to allow a jury to determine whether the city's response fell short of its obligations under the Maryland Riot Act.

The lawsuit, brought by nearly 70 plaintiffs, has been winding its way through the courts for four years. But the Thursday ruling by U.S. District Judge Stephane Gallagher sets the stage for a trial - or a settlement.

Lawyers for the city had argued that its leaders did a reasonably good job curbing the unrest, especially when compared with more recent such events in other cities, and that the plaintiffs were "Monday morning quarterbacking" the events.

Gallagher said the requirements of the Riot Act, however, are "not one of overall reasonableness or of good policy," but whether the city took action to prevent "theft, damage or destruction."

The plaintiffs are mostly small-business owners who said their stores were burned or vandalized, and who were attacked and suffered injuries. Among those suing are the owners of the Fireside North Liquors on West North Avenue. One of the store's owners was beaten and robbed, and another was hurt jumping to escape the blaze. baltimoresun.com

67 Security Officers Murdered in 2021
Memphis Security Officer Becomes 67th Murdered in 2021
Memphis Police say a security guard who was shot in the head earlier this month has died of his injuries and the suspect is now facing murder charges. Police say 56-year-old Darryle Tate shot a security guard at a gas station on Millbranch Road near East Brooks Road Saturday, August 21. The victim was rushed to the hospital in critical condition. Memphis Police say the victim died of his injuries Saturday, August 28.

Police say Tate's charges, which had previously included attempted second-degree murder, will now be upgraded to second-degree murder. Tate also faces a charge of employment of a firearm during a dangerous felony. The name of the security officer has not been released. 67 security officers have been murdered while on duty in 2021. privateofficerbreakingnews.blogspot.com

U.S. Hate Crimes Rose in 2020 With Jumps in Racially Motivated Incidents
Bias-driven attacks against Asian, Black and white people fueled overall increase, FBI data show, as episodes targeting Jews and Muslims fell

Hate crimes in the U.S. rose about 6% last year, fueled by an increase in anti-Asian, anti-Black and antiwhite incidents, according to FBI statistics released Monday, reaching levels not seen in more than a decade.

State and local police reported 7,759 criminal incidents in 2020 motivated by bias, amid a global pandemic and a racial reckoning prompted by the murder of George Floyd in May 2020, the Federal Bureau of Investigation said. The number of such episodes last year matched levels last seen in 2008, and a rash of high-profile incidents have continued this year.

Congress passed new hate-crimes legislation in response to the wave of anti-Asian violence earlier this year. wsj.com

Jackson, MI: City unveils $1.5 million program to deter gun violence

A closer look at rapidly climbing gun violence statistics in North Carolina

Dallas Finds Another 15 Terabytes of Police Evidence Missing & Fires IT Employee Responsible

---

COVID Update

369.5M Vaccinations Given
US: 39.9M Cases - 656.3K Dead - 30.9M Recovered
Worldwide: 218M Cases - 4.5M Dead - 194.9M Recovered

Former Senior Loss Prevention Executive
Know of any fallen LP exec? Let's remember & recognize.

Private Industry Security Guard Deaths: 306 Law Enforcement Officer Deaths: 365
*Red indicates change in total deaths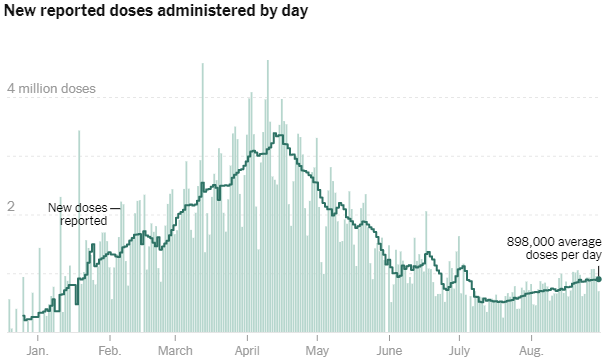 U.S. Has Seen 20% Increase in New Cases of COVID Over Last Two Weeks
The Memo: COVID frustrations rise alongside delta surge, school reopenings
The latest figures show a flattening of new COVID-19 cases in some of the states that have been worst hit by the delta variant. But other states are suffering explosive rises.

The daily average for infections has shot up 77 percent in Ohio, 72 percent in Indiana and 67 percent in Kentucky, and 252% in West Virginia. At the same time, new cases have fallen by 27 percent in Louisiana and 7 percent in Mississippi, two of the states that had been worst affected by the recent spike.

Three other states that had been hard hit are seeing increases but at a slower rate than before. Daily cases in Florida and Texas have each increased by 5 percent over the last 14 days, and by 3 percent in Alabama.

The question of what comes next is particularly pertinent right now.

A continued rise in COVID cases could endanger the school opening and return to work processes for many.

The future path of the virus is almost impossible to chart with confidence. thehill.com

Being a Security Guard During the Pandemic
Thousands Of NJ Security Guards Want Pay Raises Amid Pandemic

"We put our lives at risk and our families' health on the line when we showed up to work - while everyone stayed home."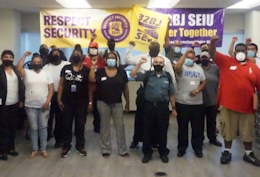 An average day on the job isn't easy for a security officer in the age of the coronavirus.

Since the pandemic began, security workers at buildings across New Jersey have been asked to take on a laundry list of new duties, such as running temperature checking stations and enforcing mask mandates - often putting their own safety on the line.

And that's why more than 2,700 security officers across the state deserve a raise, union spokespeople say.

Earlier this week, thousands of security officers from 10 New Jersey counties came together to open bargaining for a new contract. Meeting at the Newark office of 32BJ SEIU, a bargaining committee of 12 members officially kicked off their campaign to secure a new, four-year deal with their employers, who joined the talks remotely.

According to 32BJ spokespeople, the security officers protect more than 150 properties valued at an estimated $7.5 billion, including offices for 22 Fortune 500 companies, "critical infrastructure sites and major cultural institutions," and seven colleges and universities that cater to more than 47,000 students.

The workers include 1,800 security officers from Hudson, Essex and Union counties, more than 400 officers from Bergen, Passaic, Middlessex and Mercer, and more than 500 new members from Morris, Monmouth and Somerset. patch.com

Global COVID Lockdowns Causing Havoc for Retailers
Nike, Gap, Urban Outfitters and other retailers are warning lockdowns in Vietnam are wreaking havoc on supply chains

New COVID lockdowns in Vietnam are creating supply problems for some well-known U.S. brands.

Why it matters: Big retailers have reported healthy demand from consumers, even amid elevated levels of COVID infections in recent weeks. The main challenge hindering sales has been limited supply.

Driving the news: Vietnam, a leader in footwear and apparel manufacturing, imposed strict lockdowns this week as the country attempts to contain the spread of the coronavirus.

"We are working through an extended closure of factories in Southern Vietnam," Abercrombie & Fitch CFO Scott Lipesky said on a call with analysts on Thursday. "We'll see how it plays out. [But it's] out of our control at this point."

"We have a lot of product there, and we're trying to get it in," Urban Outfitters CEO Richard Hayne said on a call with analysts on Tuesday. He added that the company is starting to limit size options for some dresses and bottoms on order from Vietnam.

By the numbers: Not all companies disclose the details of where they source goods. However, Bank of America analysts recently compiled some numbers based on their research.

Gap and Lululemon Athletica each source about a third of their production from Vietnam, the analysts found. Nike sources 51% of its footwear and 30% of its apparel from the country. axios.com

COVID-19 Security Guards
'Entry will be restricted': Security guards to patrol Sydney beaches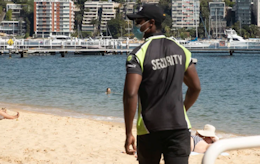 Security guards will start monitoring some of Sydney's beaches from next weekend as spring arrives and local councils enact crowd management plans to control the spread of COVID-19.

Crowds will be monitored to ensure they do not exceed "safe capacity", which will be set at one person per four square metres under the policy adopted by councillors last week.

Security guards cannot enforce health orders but will be in "regular liaison" with NSW Police. Sun baking is still allowed, but if Woollahra becomes an "area of concern" where outdoor recreation is banned and only exercise is allowed, a swim-and-go policy will come into force.

As the weather warms up, Sydney councils are revisiting their policies on outdoor spaces in light of the ongoing Delta outbreak but with the expectation that rules are more likely to be relaxed than tightened as vaccination rates increase. smh.com.au

FDA approval of Pfizer-BioNTech vaccine provides cover for employer mandates
"The recent surge, combined with government mandates for public employees and healthcare employees, has spurred many more employers to mandate vaccination as a condition of employment or to require proof of vaccination or weekly/regular testing," Landy said. "Full FDA approval for the Moderna vaccine might help minimally, but again the legal risks of a mandate are minimal to nonexistent in most jurisdictions." hrdive.com

Research: Far fewer stores closed during the pandemic than expected

Over 40% of New Stores Opening in the U.S. Are Dollar Stores

The three main dollar store brands - Dollar General, Dollar Tree and Family Dollar - have not only survived but thrived through the "retail apocalypse," a global pandemic and beyond.

Coresight Research, which tracks store openings and closures in the U.S., reported that roughly 3,300 stores of any kind opened in 2020, and an estimated 4,000 will open in 2021. That adds up to 7,300 new stores in two years - and 3,150 of them, or 43%, are dollar stores.

In 2020, analysts were expecting as many as 25,000 permanent store closures in the U.S., so it came as somewhat of a relief when "only" about 9,000 closed, per Coresight. retailwire.com

Good News in Dallas - Efforts to Slow COVID Spread Working
COVID-19 hospitalizations still rising in Dallas-Fort Worth, but prediction for peak scaled down
A model from UT Southwestern Medical Center now forecasts hundreds fewer patients in local hospitals than it did one week ago.

Efforts to hinder the spread of the coronavirus in the Dallas-Fort Worth area have had some success slowing the increase in COVID-19 hospitalizations, local health experts say.

Vaccinations rates, too, have risen. But Hospitals remain stretched thin by the number of COVID-19 patients. dallasnews.com

Facing Your Face Mask Duties - A List of Statewide Orders (UPDATED 8/30/21)
Note that this list does not include face covering guidance at the local level.

California Lawmakers Contemplate Workplace COVID-19 Vaccine Mandate

Vaccine mandate opponents protest at LA council members' homes

Baltimore County Council approves state of emergency order by 4-3 vote to reinstate COVID restrictions

Breakthrough COVID-19 cases accelerate in Minnesota

Employers are revisiting early-pandemic policies as delta variant surges

U.S. Covid cases show signs of slowing, even as fatalities surge again

---
Businesses Hit Hard by Hurricane Ida
Ponchatoula historic area pummeled; community assessing damage after Ida
When Hurricane Ida tore through this southern Tangipahoa Parish town famous for its antiques district, the heavy, swirling winds peeled off the metal room of the old brick building housing the store and a next door art gallery.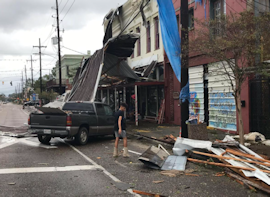 The high winds also knocked down trees that took out a nearby ice cream shop's backup generator, so the owner gave some away before it melted. Maggs said he had just finished sweeping out two inches of water from inside his wife's boutique, Mystically Chic. The destroyed roof had let rainwater in.

Tangipahoa Parish officials worked Monday to assess the extent of the damage. Reports of power lines down and trees over roads and houses were numerous. Snapped trees, down lines and some housing flooding were apparent all around Ponchatoula.

Back on Pine in the antique district, Mandy and Josh Poche, owners of Follow Your Art, the gallery next door to Mystically Chic, were still assessing the damage to their business.

The Poches said they stayed in the business overnight to protect their art and had to remove and stack up their paintings once rain started flowing into the store from the damaged roof, which came off shortly before midnight Sunday.

"We're going to be putting a roof on and going to have our shop open and we're going to sell some art," Josh Poche said. theadvocate.com

Impact on the Supply Chain
Hurricane Ida could make the supply chain disaster even worse
With the global supply chain besieged by trouble - extreme shipping delays, persistent product shortages and soaring costs - construction teams are likely to struggle to secure needed goods. At the same time, the hurricane's damage to critical industries in the Gulf Coast area and the urgent need to rebuild are expected to cascade through the country's already strained shipping infrastructure.

Hurricane Ida will almost certainly make this situation worse, as available trucks are diverted en masse toward affected communities to deliver relief supplies. No one questions the merits of this course, but it will leave even fewer trucks available to carry goods everywhere else, intensifying already-profound shortages.

"The domestic trucking situation has been bad for some time, and the hurricane will add to that," said Megan Gluth-Bohan, the chief executive of TRInternational, an importer and distributor of chemicals just outside Seattle. "You're going to see more logjams at the ports." nytimes.com

Weeks Before the Lights are Back On?
Thousands face weeks without power in Ida's aftermath

Oil, gasoline prices rise as Ida kicks hurricane season into a higher gear

---

Former Netflix engineer pleads guilty to insider trading
Provided non-public subscriber information to others and later obtained non-public information to generate more than $1 million in illegal profits from insider trading.

Seattle - A former Netflix software engineer, and his brother pleaded guilty today in U.S. District Court in Seattle to securities fraud for their roles in an insider trading ring that generated more than $1 million in illegal proceeds. Sung Mo Jun, 49, of Bellevue, Washington, and his brother, Joon Jun, 45, of Issaquah, Washington, were charged along with two others earlier this month with insider trading in Netflix securities. The Jun brothers are scheduled to be sentenced on December 3, 2021.

After Sung Mo Jun left Netflix, he obtained additional non-public information about subscriber data from another Netflix employee, software engineer Ayden Lee, 33, of San Jose, California. Jun not only passed that information on to his brother and Chon, he also used it to make his own trades. All told, the insider trading attributable to Sun Mo Jun in Netflix securities resulted in an illicit gain of $1,170,905.

Joon Jun is responsible for illicit profits of $1,106.208. Chon is responsible for illicit profits of $1,642,855, and Lee is connected to illicit profits of $453,465.

Insider trading is punishable by up to 20 years in prison and a $5 million fine. justice.gov

Does Union Take Off Nationwide?
Starbucks Faces Rare Union Challenge as Buffalo Workers Seek Vote
The organizing campaign, if successful, could upend the company's labor model. Employees say chronic understaffing has long caused frustration.

For years, Starbucks workers have complained about the company's labor practices, saying that chronic understaffing has led to a chaotic work environment, erratic hours and difficulty taking sick days.

Despite periodic commitments by Starbucks to revise its policies, the complaints lingered and appeared to intensify during the pandemic, when overstretched workers also had to contend with new health concerns and safety protocols.

Now the longstanding frustrations are fueling one of the most serious union campaigns ever to confront the company, whose more than 8,000 corporate-owned locations in the United States are not unionized.

Last week, Starbucks workers in the Buffalo area announced that they were forming a union called Starbucks Workers United, and on Monday they filed petitions from employees at three stores in the area asking the National Labor Relations Board to hold elections on union representation. They proposed a vote in two weeks. nytimes.com

America's Historic Shipping Crisis
A record-breaking 44 container ships are stuck off the coast of California

The ports account for about one-third of US imports, serving as a main source of trade with China.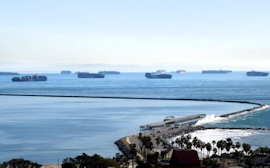 Forty-four freight ships are stuck awaiting entry into California's two largest ports, the highest number recorded since the beginning of the COVID-19 pandemic, the Marine Exchange of Southern California reported on Saturday.

The queue is a result of the labor shortage, COVID-19-related disruptions, and holiday-buying surges. Port of Los Angeles data indicated that the ships' average wait time had increased to 7.6 days.

"The normal number of container ships at anchor is between zero and one," Kip Louttit, the executive director of the Marine Exchange of Southern California, told Insider in July.

California ports in Los Angeles and Long Beach account for about one-third of US imports. These ports operate as a primary source of imports from China and have experienced heavy congestion throughout the pandemic. businessinsider.com

New Jersey Marijuana Law Employment Provisions Take Effect
On August 19, 2021, the New Jersey Cannabis Regulatory Commission (the Commission) issued long-awaited initial rules implementing the New Jersey Cannabis Regulatory, Enforcement Assistance, and Marketplace Modernization Act (the Act), The Act legalizes the use of recreational marijuana for adults over the age of 21 and creates many obstacles for employers seeking to maintain a drug-free workplace. The new rules deal almost exclusively with the provisions governing the recreational cannabis market, leaving many employer questions unanswered.

Now that those rules have been adopted, the provision of the Act stating "[n]o employer shall . . . take any adverse action against any employee . . . because that person does or does not smoke, vape, aerosolize or otherwise use cannabis items, and an employee shall not be subject to any adverse action by an employer solely due to the presence of cannabinoid metabolites in the employee's bodily fluid" is now effective. jdsupra.com

The Worker Safety Implications of Walmart's New Delivery Service Walmart GoLocal

T-Mobile is expanding into nearly a thousand Best Buy stores nationwide


Quarterly Results
Newegg e-retailer First Half 2021 net sales up 39.9%

Off Price Retailers

TJX Companies Q2 overall open-only comp's up 20%, net sales up 23%
Marmaxx (U.S.) comp's up 18%
HomeGoods (U.S.) comp's up 36%
TJX Canada comp's up 18%
TJX (Europe & Australia) comp's up 12%

Burlington Stores Q2 comp's up 19%, total sales up 34%

Ross Stores Q2 comp's up 15%, sales rose 21%


---

Senior LP & AP Jobs Market
Director of Security job posted for Greencare Collective in Millbury, MA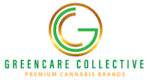 To help us continue to build on our vision, we are seeking a Director of Security to help ensure compliance with all applicable local and state/provincial security requirements at all times and adherence to established security protocol; Develop, oversee, and ensure adherence to security policies, procedures, and best practices for the dispensary; Recruit and retain qualified security personnel; Manage all security-related operations, staffing, and equipment. indeed.com

---