Axis celebrates two wins from SIA's New Product Showcase Awards

AXIS C8210 Network Audio Amplifier and AXIS Live Privacy Shield recognized as innovative solutions for network audio migration and real time privacy safeguards.

Axis Communications and its goals to continually innovate and meet market needs were recently recognized by SIA with two 2020 New Product Showcase Awards (NPS). The awards, honoring new innovative security products, were presented virtually on July 9 in partnership with ISC West.

Axis won the "Communications and Networking Solutions" category for the AXIS C8210 Network Audio Amplifier and the "Video Surveillance Advanced Imaging Technologies" category for the AXIS Live Privacy Shield.
Read more here. | See the full list of award winners here.

RILA AP Conference
August 21st is Just Around the Corner!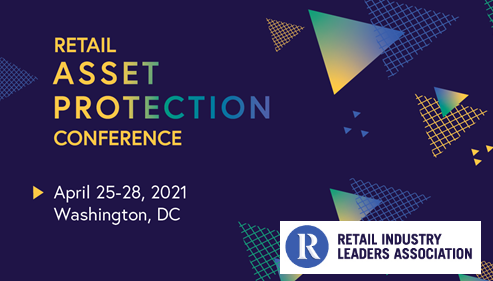 Have You Submitted Your Proposal?
Get involved and share your latest learnings, out-of-the-box strategies, new initiatives, and outstanding case studies with the AP community.

The AP Steering Committee has opened the call for proposals. We're looking for fresh content, actionable takeaways, and real insights. If you have new and exciting initiatives, unique viewpoints or creative approaches-we want to hear from you!

Submit your session proposal

---

Reuters Facial Recognition Deep Dive - Politicized & Generalized - Slowing Evolution

Rite Aid deployed facial recognition systems in hundreds of U.S. stores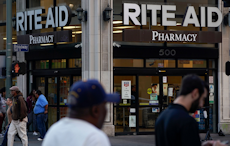 Rite Aid quietly added facial recognition systems to 200 stores across the United States over about eight years, in one of the largest rollouts of such technology among retailers in the country, a Reuters investigation found.

In the hearts of New York and metro Los Angeles, Rite Aid deployed the technology in largely lower-income, non-white neighborhoods, according to a Reuters analysis. And for more than a year, the retailer used state-of-the-art facial recognition technology from a company with links to China and its authoritarian government.

In telephone and email exchanges with Reuters since February, Rite Aid confirmed the existence and breadth of its facial recognition program. The retailer defended the technology's use, saying it had nothing to do with race and was intended to deter theft and protect staff and customers from violence. Reuters found no evidence that Rite Aid's data was sent to China.

Last week, however, after Reuters sent its findings to the retailer, Rite Aid said it had quit using its facial recognition software. It later said all the cameras had been turned off.

Among the systems used by Rite Aid was one from DeepCam LLC, which worked with a firm in China whose largest outside investor is a Chinese government fund. Some security experts said any program with connections to China was troubling because it could open the door to aggressive surveillance in the United States more typical of an autocratic state. reuters.com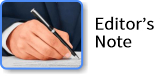 Editor's Note: While biometric security is quickly advancing in a number of different channels and in a number of industries, the news media really isn't educated enough and lacks access to critical detail that's needed to be able to objectively evaluate the application of this technology.

Labeling theft trend data applications as discriminatory and calling out isolated individual exceptions and older resolved exceptions as current general rules resembles the typical headline seeking journalism and standardized response to over generalized security measures that actually hurts industry development and community relations/goodwill.

Certainly, the China connection of one provider may be a concern, as any connection to China for a security provider in the U.S. today is a major question in today's market.

But separate from that, the lack of process and program detail, application safeguards, and individual training standards leaves a void in the article that short of literally publishing them, does in fact raise questions. Couple that with the sensitivity to reputation concerns and the article once again hurts industry development and may slow evolution. When in fact it's use would make stores safer.

N.M.'s New ORC Unit to Assist Retailers
New Mexico Attorney General Launches ORC Unit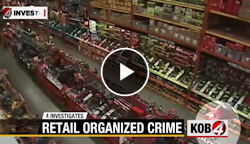 "There's an organized criminal activity element even in our backyard that we need to attack," said New Mexico Attorney General Hector Balderas.

Crime rings have operated in plain sight in Albuquerque for years, often targeting big box retailers. Previously, the crimes were treated as petty shoplifting offenses but now New Mexico's top prosecutor is changing his approach, considering it organized crime.

Attorney General Balderas said his office has launched a brand new unit to tackle retail organized crime.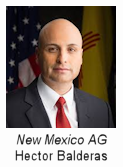 "It's a big deal. Albuquerque is one of the most dangerous, violent crime-ridden cities in the nation," said Balderas. "This high level criminal activity was falling through the cracks... I'm convinced that criminals were working together in a very sophisticated way, but we were identifying them as petty shoplifting criminals and quite frankly, these are individuals that are draining our economy, they're putting safety at risk for New Mexico families and consumers."

"We're really trying to crack down because we've seen that retail shops are being used as a tool for additional criminal activity," said Attorney General Balderas, adding that his office is making this type of crime a priority while tackling it from both ends.

"For instance, now retail centers will allow our law enforcement to become undercover, better understand their operations, better understand where they're being exploited," said Balderas. "What we're finding is that sometimes they didn't realize one of their employees was organizing with another criminal element... we are now investigating using many more tools available to us because retail centers are partnering with us."

One of those partners: The Home Depot.

"Organized retail crime is a growing problem for all retailers," said Christina Cornell, a spokesperson for The Home Depot - which has been especially vocal in its effort to stop this type of organized crime.

As for Attorney General Balderas, he's confident these strong retail partnership will make a difference with Albuquerque's crime crisis.

"Ultimately we are trying to make Albuquerque a safer place, and we're also trying to reduce crime across the board," said Balderas. kob.com

---

"The $5B 'American Scheme' Mall"
Megamalls Like Mall Of America And American Dream Face Mega Problems

Triple Five Miss Third $7M Monthly Payment on Mall of America
Megamalls are having mega problems. The two largest U.S. malls - Minnesota's Mall of America and New Jersey's American Dream mall - are struggling, with the company that owns both recently skipping a third straight payment $7 million monthly payment on the Minnesota property.

Owner, Triple Five Group, which is really just one family - the Ghermezian family. The patriarch of the family, Jacob Ghermezian, (1902 - January 3, 2000) moved from Iran to Canada with his four sons in 1964. The four sons, Eskandar, Nader, Raphael and Bahman, grew the family rug business into a large real estate and construction company.

The family's estates include the West Edmonton Mall in Edmonton, Alberta and the largest in the world at 5.3 million sq.-ft., and the Mall of America in Bloomington, Minnesota.[3][4] and many other businesses. In 2011, the family's Triple Five Group acquired the troubled Xanadu Meadowlands project in New Jersey, they renamed the project American Dream. The mall opened on October 25, 2019.

Now, Wells Fargo has confirmed Triple Five missed the April and May payments on its $1.4 billion mortgage for its other mega property, the Mall of America in Minnesota. That mall was used as collateral to fund the East Rutherford complex, which is seen as an economic engine for the region. cbslocal.com pymnts.com

Read Full Story - Too Big to Fail?
Can Miami Support the Biggest Mall in North America?
What's Happening With American Dream Miami
The biggest Mall in North America - 6.2 million sq.-ft.
Get the Update

Read the full story here

---

Protests

Portland Protests Continue - Feds Won't Leave
US Attorney: Feds will stay in Portland until attacks end
Federal militarized officers will remain in Portland until attacks on the U.S. courthouse cease, a top official said Monday after a night of violence. And more officers may soon be on the way.

"It is not a solution to tell federal officers to leave when there continues to be attacks on federal property and personnel. We are not leaving the building unprotected to be destroyed by people intent on doing so," U.S. Attorney Billy Williams told a telephonic news conference.

Local and state officials said the federal officers are unwelcome. The mayor of Portland and five other cities appealed Monday to Congress to make it illegal for the federal government to deploy militarized federal agents to cities that don't want them.

Early Monday, U.S. agents repeatedly fired tear gas, flash bangs and pepper balls at protesters outside the federal courthouse in downtown Portland. Some protesters had climbed over the fence surrounding the courthouse, while others shot fireworks, banged on the fence and projected lights on the building. Federal agents have made 83 arrests and they refuses to say how many are there.

Some protesters have accused Portland Mayor Ted Wheeler of hypocrisy for speaking out against the federal presence because, under his watch, Portland police have used tear gas and other riot-control weapons on protesters, including peaceful ones. inhomelandsecurity.com

More federal agents dispatched to Portland as protests rise in other cities
The U.S. Marshals Service decided last week to send more deputies to Portland, according to an internal email reviewed by The Washington Post, with personnel beginning to arrive last Thursday night. The Department of Homeland Security is also considering a plan to send an additional 50 U.S. Customs and Border Protection personnel to the city, according to senior administration officials involved in the federal response who spoke on the condition of anonymity to describe internal deliberations.

But as a policing tactic, it has failed to suppress the protests. The escalation has been followed by larger, better-equipped and more-aggressive crowds, and - as the new reinforcements showed - it exhausted federal resources before it exhausted the protesters.

There is growing concern among federal law enforcement officials that some individuals in the crowds outside the courthouse have gotten more aggressive in recent days, and that the number of federal agents on site may not be sufficient to handle them. Protesters have injured federal agents with large commercial-grade fireworks while others aimed lasers at their eyes, leading to several injuries, DHS officials said. washingtonpost.com

---

COVID Update
US: Over 4.4M Cases - 151K Dead - 2.1M Recovered
Worldwide: Over 16.7M Cases - 658K Dead - 10.3M Recovered

Private Industry Security Guard Deaths: 154+ Law Enforcement Officer Deaths: 67
*Red indicates change in total deaths

All spikes aren't equal
Much of the world is now coping with a coronavirus resurgence
The number of new daily cases has risen more than 20 percent in both Europe and Canada over the past week. It's up about 40 percent in Australia and Japan. Hong Kong reported 145 cases yesterday, its highest one-day count yet and the sixth straight day of more than 100 new cases.

All of these increases are worrisome reminders that crushing the virus is not a one-time event, at least not until a vaccine is available. It involves constant vigilance.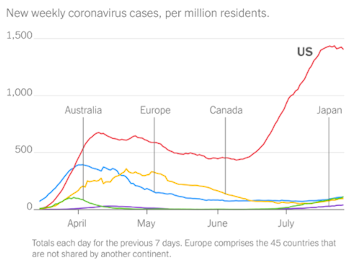 As countries take steps toward more normal functioning - reopening schools, workplaces and restaurants, for instance - they will often spark new outbreaks, which in turn will require more tests, quarantines and even limited lockdowns.

And yet all of these places are in a very different situation from the United States.
Even with the recent surges, the outbreaks elsewhere are much more contained and manageable than in the U.S. The U.S. has had about 15 times as many confirmed new cases, per capita, as Canada over the past week and 12 times as many as Hong Kong or Europe.

Much of the U.S. is responding less aggressively, even though its outbreak is more severe. Until that changes, many parts of the U.S. reopening - schools, pro sports and more - are likely to suffer setbacks, epidemiologists say. nytimes.com

After Reopening, Coronavirus-Hit States Chart Their Own Paths to Close Up Again

New public-health analyses show majority of states don't meet CDC's criteria for lifting restrictions

States are relying on their own public-health indicators when deciding whether to reclose portions of their economies to try to stop rising coronavirus infections that many attribute to the reopening of shops, bars and restaurants.

As they weigh whether or not to reimpose bans on large gatherings and restaurant dining, states are largely going at it alone-much as they did during the lifting of restrictions earlier in the summer.

The Centers for Disease Control and Prevention in the spring issued reopening guidelines, which few states followed, but hasn't provided guidance on when to crack down after reopening. The CDC's criteria included a downward trend in new Covid-19 cases over 14 days, a decrease in the rate of positive tests and availability of intensive-care beds.

"The White House Coronavirus Task Force is providing tailored recommendations weekly to every governor and health commissioner for their states and counties," White House spokesman Judd Deere said. The administration is allowing local governments to take the lead on reopening policies, "as local leaders are best positioned to make on-the-ground decisions for their communities," he added.

New analyses from a coalition of public-health experts and crisis-response specialists show the overwhelming majority of states don't meet the CDC's criteria for lifting restrictions. The group's online dashboard, covidexitstrategy.org, tracks state-level data on the spread of the disease, using the CDC's reopening criteria. wsj.com

What the C's Read
#wearyourmask
Masks: A Flashpoint

We are now living in an age of having to learn how to tell an unmasked stranger to put on or pull up a mask.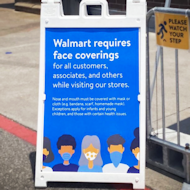 The confusion, debate and politics surrounding wearing a mask or face covering rages on and retailers are front and center as the United States grapples with flattening the Covid-19 curve and protecting states from having to shut down a second time.

A Need for Clear Direction

Several mask-related issues have emerged and remain to be resolved. One, the need for a national policy for the U.S. to slow the coronavirus spread across 50 very different states with a trickle-down to retailers and other major industries. This week the Trump administration seemed to be taking Covid-19 more seriously including recognizing that it may go on longer than expected or projected and that wearing masks does indeed help stop the spread of the virus and protect individuals. It even went so far as to say wearing masks is patriotic.

The second issue is having a clear retail mask mandate on a national level. Everyone working on the retail floor is risking potential exposure to Covid-19. They are frontline workers and need to be protected. And then there is the issue of the customer. There is no shortage of stories in the media of consumers who have an aversion to wearing masks and end up in altercations with staff or other consumers - from coughing on each other to peeing in a store (I can't make this stuff up). No matter how you look at it, retail workers are in a tough spot.

Need for Training

It certainly begs the question: What is the chain of command if a customer does not want to comply? Is it the same as having a difficult customer? How does it escalate through the store staffing system? It's not a crime not to wear a mask but if it is the store's policy, what ultimate control does the store have over the customer? Turn them away?

There is also an emerging vigilante issue. If consumers are policing each other, the "citizen's arrest," becomes a thorny ethical dilemma infringing on personal freedom. We are now living in an age of having to learn how to tell an unmasked stranger to put on or pull up a mask. Some retailers have said they will not actively enforce the policy but let the signage passively speak for itself. CVS relies on customers to obey requirements; if they don't, "health ambassadors," security or that greeter who takes your temperature suggests other methods of shopping like curbside pickup.

All of these scenarios bring us full circle: Retailers need a consistent message that should come from a national mandate that requires enforcement, otherwise it will be meaningless. This very notion goes against the American sense of personal freedom and has become politicized. Yet, where does personal freedom stand on the health and safely of a nation - or even more specifically, a local community? This is the real sticking point of the individual versus the demands of the group. No one wants to live in a police state, which is why the mask issue is such a hot button. Ultimately retailers need a clearer sense of direction to keep their employees and customers safe. therobinreport.com

Through the retail lens: Face coverings

The positive impact mask mandates have on retailers staying open

Mara Devitt, senior partner at retail consultancy McMillanDoolittle, has more than 30 years of experience consulting for retailers. Devitt is also a member of the National Retail Federation's Associate Member Council. She spoke with NRF about the challenges and opportunities for retailers in enforcing mask mandates.

As you advise clients around the globe, what are you telling them about mask mandates?

Both government and regulatory agencies have been providing conflicting direction since the beginning of the pandemic. This has unfortunately confused the public, and that made it tougher for retailers to respond. Our advice has been to be consistent. Masks are something we can actively do to protect employees.

Our survey showed 74 percent of customers agree it is incumbent upon retailers to provide a safe environment for employees. We also found a clear link between trust, employee care and customer care. Companies perceived as taking better care of their employees correlated with higher trust with consumers, with those shoppers feeling they were taken better care of by those retailers

It seems as if we've had a spate of retailers instituting mask policies in the last few weeks. Why the watershed now?


Many retailers have taken this as an indication that it is time to take clear and consistent action in their organizations.

What risks does this create, since masks have become something of a political football?

What we've been telling our clients is that they need to stay true to their core values. It's important for retailers to make it clear to customers how they do business with their customers and why.

What about the security issues? We've seen fights break out, or employees be berated. How can a retailer protect everyone in these situations?

Retail is detail and preparation is key. First of all, retailers need to define policies that are clear, and those policies must be consistently communicated both internally and externally. The implications of these policies on how we sell to and serve our customers must be similarly considered with training and support provided to our teams as they implement the policies.

Finally, retailers must double down on training. This situation reminds us how challenging that retail front-line service job really is. Part of retail reality is that we commonly have to deal with customers who might be having a bad day and taking it out on our store team. In today's stressful environment, these bad days are becoming more frequent. Our customer service standards and training about how we deal with unhappy customers really need to be confirmed now. Retailers need to do a refresher so it is perfectly clear how and when a situation is escalated, when to involve a manager, when to get outside assistance from local law enforcement, etc. nrf.com

Another Tool in the Tool Shed - Fighting COVID's Spread
Businesses Installing Coronavirus-Killing Light Technology

CDC Recommends Use of UVGI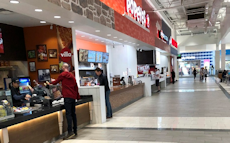 America's biggest public utility is backing a decades-old technology that could zap the virus pathogens out of the air in public places to help limit the spread of the infection.

The Tennessee Valley Authority is offering financial aid for schools, restaurants, nursing homes and other buildings with public places to install ultraviolet germicidal irradiation lights in air ducts to minimize the spread of airborne microorganisms such as COVID-19.

The technology uses UV-C light, which is a short wavelength ultraviolet light much like concentrated sunlight for disinfection.

TVA had been developing a program to promote UVGI lights to help fight influenza and other airborne illnesses in the next year and decided last month to expedite the roll-out to aid in the battle against the coronavirus. Ultra-violet light has proven to kill viruses for more than a century.

To help purify the air from the virus without exposing humans to harmful intense ultra-violet light, the UVGI lights are installed within metal air ducts and kill the virus as the air is circulated into heating or air conditioning units.

The vendors of the UVGI lights indicate that about 96% of the virus is killed in the first pass through an air duct and over 99% is killed over time as the system continues to operate. In a typical business environment, there are about six recirculations of air in a typical hour of HVAC operation, Snyder said.

The U.S. Centers for Disease Control and Prevention recommends the use of Ultraviolet Germicidal Irradiation (UVGI) as one of the effective technologies to minimize the spread of airborne microorganisms.

The technology is not a total solution, however, since the virus can still be spread directly from one person to another through being too close to one another or sharing virus-contaminated tools, pencils, papers or other materials. govtech.com
---

Surprised the Crowd Didn't React
Walmart Bans Swastika Masks Wearing Minnesota Couple For 1 Yr.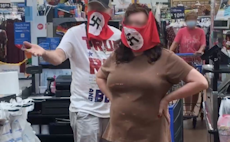 A Minnesota man and woman who wore face masks with swastikas on them in an incident captured on video have been banned from Walmart stores nationwide for at least a year.

"You can't be American and wear that mask" a person can be heard saying. "We literally had a war about this."

The masked woman can be heard saying, "If you vote for Biden you're gonna be in Nazi Germany.

Marshall police Capt. Jeff Wenker told the Associated Press the two were issued no-trespass notices but police did not cite or arrest them. Walmart told USA TODAY the no-trespass notices last at least a year and apply to all Walmart stores.

Walmart statement: "We strive to provide a safe and comfortable shopping environment for all our customers and will not tolerate any form of discrimination or harassment in any aspect of our business," Walmart said.

Gov. Tim Walz tweeted a link to a news report about the Walmart incident from the Star Tribune of Minneapolis and said what happened was "disgraceful, plain and simple." "Thank you to the bystanders who stood up to this unacceptable, hate-fueled behavior," he said. usatoday.com

Stripping Down JC Penney to 250 Stores
Sycamore Partners offers $1.75B for JCPenney with plan to grow Belk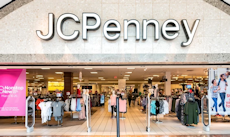 The private equity firm that backed out of a deal to buy Victoria's Secret in the midst of the coronavirus pandemic appears poised to win an auction to buy JCPenney out of bankruptcy, The Post has learned.

Big Apple-based Sycamore Partners has offered $1.75 billion to buy the 118-year-old department store chain with plans to merge it with Belk. Sycamore owns Belk, as well as retailers Talbots, Staples, The Limited.

Also in the running for JCPenney is Saks Fifth Avenue owner Hudson's Bay Company, which offered $1.7 billion, and mall operators Simon Property and Brookfield Property, which have teamed up with a $1.650 billion offer, sources said.

The Sycamore plan involves rebranding some 250 JCPenney stores to Belk stores in markets where the two retailers don't overlap. The rest of the JCPenney locations would be liquidated, the source said

Plano, Texas-based JCPenney operated 850 stores when it filed for bankruptcy protection on May 15. In June, it announced plans to close at least 154 stores permanently.

Belk CEO Lisa Harper would run the combined entity. While Sycamore isn't interested in keeping the JCPenney brand, it would acquire the rights to the name and could sell the intellectual property at a later date, a source said. nypost.com

93% of Malls Gone
From 3,000 to 200 in 20 Years
Malls Seek to Evolve as the Pandemic Hastens a Retail Overhaul
"As more department stores become vacant, we do need to re-envision the future of mall properties," "Will it be 100 percent retail? No, but its success still comes down to location."

The number of malls has declined to less than 1,000 today from 3,000 at the turn of the century, according to Nick Egelanian, president of SiteWorks, a shopping center and retail consultant in Annapolis, Md. And, he predicts, only about 200 of the strongest malls with the best locations will be left by the end of the decade, if not sooner.

"The true mall of the future will incorporate a mix of uses," he said, "and the retail will be downsized: If it has 2 million square feet today, it may only need 1 million square feet tomorrow. But it's going to be painful getting there, and the ones that survive are going to need a lot of capital."

I don't think the success of malls is a question of apocalypse or death. I think it's really an evolution."

"There may not be any time in the last 100 years when so many 100-acre sites located at that perfect intersection have been available for redevelopment within such a short period of time," he suggested. "They will have value for many uses and could be big economic generators for their communities." nytimes.com

Work Your Own Schedule
Who Wouldn't Like It?
'Windowed Work' Improves Productivity, Satisfaction
Of all the significant workplace components being transformed by the coronavirus pandemic, the traditional 9-to-5 workday will likely experience the most change.

For many employees, flexible schedules have become common during the health crisis, and new research from global staffing firm Robert Half suggests workers are happy about it. Nearly 80 percent of the 1,000 office workers surveyed said their job allows for the ability to break up their day into blocks of business and personal time-referred to as "windowed work"-while working from home. Employees can self-schedule fluid workdays (and nights) around child care and schooling, online meetings, personal errands, and focused time on the job. Of those respondents, 73 percent reported that the arrangement has led to greater productivity. shrm.org

Dick's Sporting Goods Closed on Thanksgiving Day

Tailored Brands Says Bankruptcy Likely

Papa Johns to Hire 10,000


Quarterly Results
McDonald's Q2 Global comp's down 23.9%, U.S. comp's down 8.7%, revenue down 30.5%
LVMH Q2 sales down 38%, first half 2020 global revenue down 27%

---

Senior LP & AP Jobs Market
Director Asset Protection job posted for Stop & Shop in Quincy, Mass.

The primary purpose of this position is to provide protection of company assets by organizing the investigation and distribution of information. The AP Director is responsible to ensure Brand needs are met through staffing and development of their respective AP team. The incumbent works closely with the Operations Lead & Shrink Lead to ensure programs that positively impact profits and reduce shrink are executed effectively and provide required results. In addition, the incumbent partners with the Investigations Lead regarding large-scale ORC investigations. brassring.com


---