ISC West Day 2
ISC West Continues Through July 21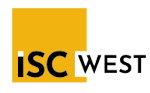 ISC West is officially open and Day 2 of the event promises to deliver the exhibitors, brands and technologies you need to do your job. Read today's Show Daily for information on keynotes, special events, educational sessions, and the latest trends and technologies affecting physical and information security professionals.

The combination of products, networking opportunities, events, and educational programming all in one place truly makes ISC West the industry's most comprehensive and converged event in the U.S.

Don't forget to download the ISC West Mobile App to create your personalized show experience at www.iscwestmobile.com. digitaledition.sdmmag.com

---

March Networks' New Cost-Competitive VA Series IP Cameras Feature Crystal-Clear 2MP and 4MP Resolution with Built-In Video Analytics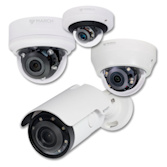 OTTAWA, ON, July 19, 2021 -- March Networks®, a global video surveillance and video-based business intelligence leader, is pleased to introduce its new VA Series IP Cameras, a comprehensive line of 2MP and 4MP cameras featuring advanced encoding technology and built-in video analytics.

The VA Series cameras deliver a range of features for indoor and outdoor applications at a cost-effective price point. Incorporating the latest imaging sensor technology for improved color reproduction, the cameras deliver sharp, detailed video in the most challenging lighting conditions. Their Ambarella™ chipsets make them fully compliant with the U.S. National Defense Authorization Act (NDAA), and power the cameras' video analytics including tripwire, abandoned object, loitering detection, intrusion detection and object removal. Analytics are included at no extra cost, allowing organizations to quickly identify threats and find relevant video faster. Read more here
March Networks' New Linux-Based VMS Scales to Support 3,000
IP Cameras on a Single Server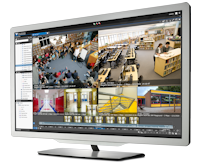 OTTAWA, ON, July 19, 2021 -- March Networks®, a global video surveillance and video-based business intelligence leader, is pleased to announce a new highly scalable Linux version of its video management software (VMS) that can support up to 3,000 cameras on a single server.

The latest release of March Networks Command™ Recording Software offers unparalleled flexibility and scalability for customers. In addition to Windows systems, the software now works with Linux-based Operating Systems (OS), offering an unprecedented ability to support up to 3,000 IP channels on one server. March Networks has achieved this scale by leveraging Docker™ container technology, an open source platform that can speed the delivery of cloud-based applications, centralized video storage and cloud recording - all elements of the March Networks VMS roadmap. Read more here

---

Violence, Crime & Protests

Business Insider Op-Ed on Rising Crime
The 'crime surge' is both overhyped and underappreciated

Partisans on both sides are pushing misleading narratives about crime rates.

You've probably heard that violent crime is up in the past year. President Joe Biden even hosted a "crime summit" this week, which included local leaders, law enforcement officials, and even the likely next mayor of New York Eric Adams (himself a former NYPD captain).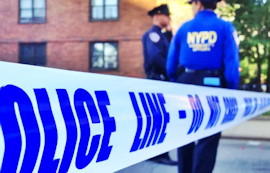 Biden also released a crime-related memo this week, strongly urging local leaders to use federal COVID emergency funding to hire more cops.

And yet, you may have also heard a contra-take from progressives: the current "crime wave" is nothing but a right-wing narrative, built on cherry-picked numbers and a lack of year-to-year context.

There is some truth, and mistruth, to both statements.

It's a fool's errand to try to take such a complicated issue and boil it down to a single narrative, but the short explanation is that homicides and shootings are up in most US cities, while other crime is largely down in those same cities.

Overall, violent crime rates remain a fraction of what they were in the early '90s. But that doesn't mean the spike in shootings in major cities doesn't have a profoundly negative impact on the people who live in those areas.

In an era when everything is viewed through hyper-partisan tunnel vision, we need to find a way to talk about crime and policing without sensationalizing it or swatting away genuine concerns about violent crime as fake news.

There simply isn't enough available data to ascribe the increase in homicides to one thing. And that means partisans, unsurprisingly, will see what they want to see.

Peter Moskos, a former police officer and a professor at John Jay College of Criminal Justice told me that the right is indeed "paranoid and stoking crime fears, that's nothing new." But Moskos is concerned the left is "ignoring" genuine concerns about the rise in violent crimes in certain areas, putting them on "the wrong side" of this issue. businessinsider.com

Minneapolis Robberies Spiking Amid Uptown Crime Surge
Uptown in flux: Residents and businesses express concerns about safety
Residents and business owners rattled by a wave of vandalism, stunt driving and gunfire in Uptown Minneapolis hope they can begin reclaiming a sense of peace now that crews have cleared a makeshift memorial garden that some saw as a magnet for criminal activity. "It's kinda like liberation day in Uptown," said Mike Radel, 50, who lives in the neighborhood.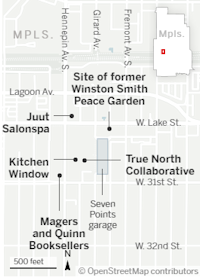 The unrest in one of the metro area's most popular dining and shopping corridors began after federal authorities shot and killed Winston Smith, a Black man, in a parking ramp last month during an arrest on a weapons violation. The Minnesota Bureau of Criminal Apprehension has said that Smith fired a firearm from inside the car; a friend in the car has said she never saw a gun. The protests intensified after a drunk, unlicensed motorist plowed into cars blocking an Uptown street, killing protester Deona M. Knajdek, 31.

Activists created a memorial garden honoring Smith and Knajdek, But owners of the property cleared the garden last week, citing continued violent acts, dumpster fires and makeshift street barriers blocking access to Uptown residents and businesses.

About 30 protesters converged again on the area Friday night, chanting "all these cops have got to go," according to video posted on Facebook.

The surge in Uptown crime and vandalism that has come with some of the protests is testing those who are inclined to side with activists. "We're totally all about the Black Lives Matter movement," said Elga Tinger, who moved to the area with her husband in 2015, "but what they're doing over there is not really about that - they're just being destructive."

Incidents of violent crime in the neighborhood that includes most of Uptown's bars and clubs rose to 67 incidents from 49 at this point last year; most of that increase is from a rise in robberies, according to Minneapolis crime statistics. Overall, other categories of crime have remained mostly steady. startribune.com startribune.com

Violent Crime Impact: Residents Want to Leave Atlanta & Form New City
Buckhead City CEO blames Atlanta mayor for rising crime rates
Bill White, the man pushing for the wealthy Atlanta enclave of Buckhead to form its own city, told a House panel on Monday that rising crime rates and lack of arrests and prosecution have made residents feel like they are "living in a war zone."

"Criminals feel emboldened to come," he said. "They know if they get arrested, they will be out the next day." White, the CEO of the Buckhead City Committee, placed the blame on outgoing Atlanta Mayor Keisha Lance Bottoms.

He also took aim at Todd Coyt, assistant chief for the Atlanta Police Department, telling lawmakers Coyt misrepresented the city's crime rate.

Georgia Gov. Brian Kemp, who spoke in front of committee members Monday morning, said he planned to ask the General Assembly to take up crime during a special legislative session this fall. Kemp also faulted "local elected leadership in our Capitol" for creating an "anti-police, soft on crime environment" during his four-minute speech.

In 2020, Atlanta authorities investigated 157 homicides, the most the city had seen in more than two decades. This year, as of June, homicides had increased by 60%, while shootings rose 40%, compared to the same time period in 2020.

In Buckhead, the numbers are much higher. Homicides have increased by 133%, while shootings have gone up 164%. The numbers have terrified residents, threatened property values, and prompted a push for Buckhead to form its own city. washingtonexaminer.com

Shoplifted Items Sold at Flea Markets in San Francisco
Where is SF's boosted merchandise being fenced?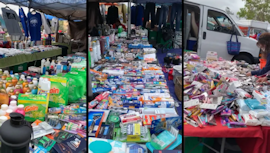 While videos of thieves ransacking stores like Neiman Marcus in San Francisco have recently gone viral, it's everyday items like laundry detergent that have become the plunder of choice for most criminal syndicates in the Bay Area.

Networks of organized thieves are increasingly going after these smaller ticket items - leaving retailers like Walgreens, CVS and Target taking increasing losses, even if reported shoplifting cases overall are decreasing, authorities said.

KTVU recently visited a flea market in Oakland where law enforcement officials said many shoplifted items are resold. Table after table were filled with toothpaste, deodorant, detergent, razors and other packaged everyday items.

We purchased toothpaste, bodywash, detergent and a razor for $17. All four items would have cost more than $40 in the store. None of the sellers was accused of peddling stolen items, but a Gillette razor had a sticker saying it was intended for sale at a Safeway in Orinda. An employee at the store told KTVU the razor was likely shoplifted.

Resale markets like the one at the Oakland flea market offer a window into the complexity of the Bay Area's retail theft rackets. Once thieves swipe the merchandise, it usually exchanges hands several times and is then fenced on the street or online.

According to the California Retailers Association, organized retail crime makes of about 85% of losses and most are everyday items. Laundry detergent makes up 21% of all boosted merchandise. Razors make up 20%. Other popular targets: deodorant (15%), allergy medicine (13%) and infant formula (13%). ktvu.com

Has Violent Crime Hit a Plateau?
What's Really Happening With Crime Rates in DC Right Now?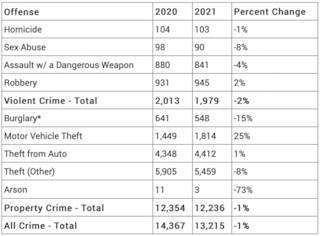 There's no doubt there's been a surge in gun violence locally during the pandemic. Homicides rose 19 percent in DC in 2020, compared to 2019. And assaults with a dangerous weapon increased 3 percent.

This hasn't just happened in DC. Across the country, local leaders have been struggling to handle the increase in gun violence that their cities have seen during the pandemic.

To read recent metro-news coverage (and the narrative about a coming messaging war in Washington around crime and defunding the police) is to see an uptick in statements and stories about an uptick in crime. But a look at data from MPD shows that while crime is up in DC compared to pre-pandemic times, it is so far on par with last year at this time.

Homicides in DC are at the same level now as they were at this point in 2020, with 103 recorded so far this year and 104 last year. Violent crime overall is down 2 percent compared to last year. Arson and burglary have seen significant drops, while sex abuse and theft each declined 8 percent.

In other words, it's hardly good news that we're still essentially at pandemic-level-high homicides. But contrary to current conventional wisdom, violent crime is not spiraling higher and higher compared to last year either. washingtonian.com

Mass Looting Hits Shoprite Stores in Africa
Over 200 Shoprite group stores looted in last week's unrest

Including 69 Shoprite, 44 Usave, six Checkers, one Checkers Hyper, 54 LiquorShop outlets and 35 furniture stores.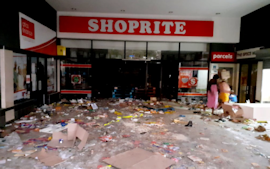 Shoprite Holdings - Africa's largest food retailer - revealed in a Sens statement on Tuesday that just over 200 of the group's stores in KwaZulu-Natal (KZN) and Gauteng were affected by the looting and vandalism in the two provinces last week.

Of the group's 1,189 supermarkets trading under the Shoprite, Usave, Checkers and Checkers Hyper banners in SA, Shoprite said 119 stores (69 Shoprite, 44 Usave and six Checkers, including one Checkers Hyper) have been severely impacted as a result of looting and/or fire damage.

Commenting following the looting and damage, Shoprite Group CEO Pieter Engelbrecht said: "Our sincere thanks go out to our colleagues in particular to our regional teams in the affected areas. Their efforts, together with world class execution by our loss prevention, supply chain and fleet management teams were unsurpassed." moneyweb.co.za

Crime in University of Minnesota area reaches highest level in at least a decade

---

COVID Update

338.2M Vaccinations Given
US: 35M Cases - 624.9K Dead - 29.4M Recovered
Worldwide: 191.8M Cases - 4.1M Dead - 174.6M Recovered

Former Senior Loss Prevention Executive
Know of any fallen LP exec? Let's remember & recognize.

Private Industry Security Guard Deaths: 285 Law Enforcement Officer Deaths: 318
*Red indicates change in total deaths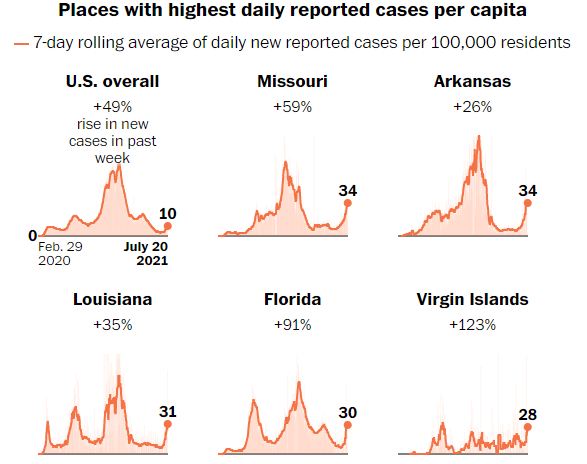 Infection Rates Surging Toward Pandemic Peaks
Unvaccinated Americans & Delta Variant Driving Covid-19 Hospitalizations

Some hospitals in regions where vaccination rates are lower prepare for surges rivaling pandemic peaks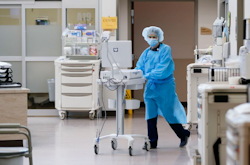 The vast majority of patients driving up Covid-19 hospitalizations in parts of the U.S. are unvaccinated, according to hospitals, some of which are reactivating surge plans used in the peak of the pandemic.

As the highly contagious Delta variant spreads nationwide, some hospital and public-health officials said they are preparing for hospitalizations to potentially reach new pandemic peaks where fewer people are vaccinated.

AdventHealth, which manages 41 hospitals across seven largely Midwestern and Southern states, said about 97% of roughly 12,700 Covid-19 patients treated this year were unvaccinated or partially vaccinated. The data excludes some AdventHealth hospitals managed under joint ventures.

Of the fully vaccinated Covid-19 patients who have been or are in AdventHealth hospitals, many have weakened immune systems due to cancer or other conditions, said Jeffrey Kuhlman, chief quality and safety officer for AdventHealth. wsj.com

Retail Response to Surging COVID Cases
Is it time for retailers to reinstate pandemic protocols?
Retailers have relaxed many protective measures put in place during the most severe months of the pandemic. Many stores no longer require shoppers or associates to wear masks and social distancing measures have become a thing of the past at many locations. Many chains, which had instituted senior hours to protect the most vulnerable members of society against the spread of COVID-19, have cut back or dropped programs as state health authorities relaxed rules with the rollout of vaccinations.

The majority of new COVID-19 cases have been tied to the unvaccinated but so-called breakthrough cases, where vaccinated individuals have gotten the virus, are also a concern. The CDC reports that of the more than 159 million Americans vaccinated by July 12, about 5,200 were hospitalized, the majority of them 65 years of age or older (4,109).

What should retailers be doing to protect associates and customers as COVID-19 cases resume, particularly in areas where locals are refusing to get vaccinated or wear masks? Should stores that have suspended so-called "hero wages" bring them back in light of the growing threat? retailwire.com

New 'Pingdemic' Closing Stores in UK & Causing Massive Staff Shortages
COVID-19 Track-and-Trace 'Pingdemic' Closes Stores in UK
UK supermarket, Iceland has revealed that over 1000 of its staff have been told to self-isolate after being pinged by the NHS track-and-trace app for coming into close contact with someone who tested positive for Covid-19.

Iceland says it has become the first UK supermarket to be forced to close stores because of the so called 'pingdemic' staff shortage crisis.

According to the BBC, Iceland's chief executive Richard Walker said around four per cent of the company's 30,000-strong workforce was now absent, leaving the frozen food giant with no choice but to close a number of stores and reduce opening hours in others. "The concern is that as this thing rises exponentially as we've just been hearing. It could get a lot worse a lot quicker," he told the BBC.

It comes after Marks & Spencer's chief executive and other major UK supermarkets warned over the weekend that the current spike in staff self-isolating could soon lead to food shortages and more store closures. The number of people being told to self-isolate has hit record levels, topping 500,000 last week.

To avoid "crippling staff shortages", the Confederation of British Industry has called for new rules to be put in place preventing those who are double jabbed from being forced to self-isolate. chargeretail.co.uk

First Report on Retail HQ's Post-Pandemic Changes
UK Retailers Back to the office - how retail HQs have been reshaped by the pandemic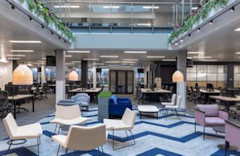 With workers expected to work in offices more after July 19 - though by no means five days a week - retailers have transformed their headquarters to be more effective and attractive in the world of hybrid work.

Retailers have been focusing on how best to reconfigure space and create an environment conducive to productive work - perhaps a place to be visited less but one, nevertheless, that fulfils vital functions such as person-to-person contact.

So what sort of head office will staff be returning to? Likely a place where there will be fewer people at any one time, but designed or overhauled to facilitate collaborative working and - perhaps more surprisingly - individual work. retail-week.com

National Institute of Justice Research Brief:
How the Criminal Justice System's COVID-19 Response has Provided Valuable Lessons for Broader Reform Looking to the Future

The Priority Criminal Justice Needs Initiative

To better understand the challenges that the COVID-19 pandemic has created within the criminal justice system and how the various sectors of the system have adapted to those challenges, the Priority Criminal Justice Needs Initiative conducted a series of panel workshops with representatives of different sectors within the system. Panels focused on law enforcement, the court system, institutional corrections, community corrections, victim services providers, and community organizations. This brief presents key lessons learned and recommendations offered by panel workshop participants. rand.org

As More Americans Travel, There's More Chaos in the Skies
Unruly airplane passengers are straining the system for keeping peace in the sky

The system for keeping the peace in America's skies is creaking under the pressure of what airlines and regulators say is an unprecedented proliferation of misbehavior.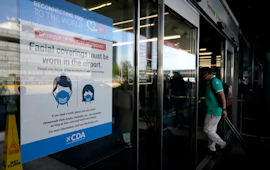 The Federal Aviation Administration has received more than 3,400 reports of "unruly" passengers this year. But despite launching a "zero-tolerance" enforcement policy in January - amid a rise in conflicts often tied to mask requirements in the air - the agency said that as of mid-July it had "completely closed" just seven cases.

A review of federal cases by The Washington Post points to alcohol, drug use and mental illness as key factors in outbursts that have terrified passengers and crew members, sometimes leaving them hospitalized. The tools for dealing with those problems in the air are more limited than on land.

Court records describe ad hoc policing teams made up of passengers recruited by flight attendants to help subdue rampaging fellow fliers using plastic handcuffs and seat belt straps. The records detail several instances of passengers trying to pry open doors on planes, leading to scenes of panic and violence. washingtonpost.com

Unvaccinated Americans say COVID vaccines are riskier than the virus, even as Delta surges among them

FL Gov. Ron DeSantis calls COVID-19 upswing seasonal, expects August drop

---

Retail Facial Recognition in the News

The use of facial recognition surges in retail stores

Face-recognition tech is coming to a store near you, if it's not there already, and that's sparking a new wave of opposition.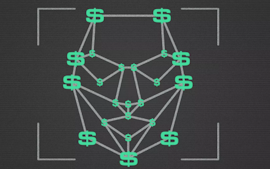 Why it matters: The systems can scan or store facial images of both shoppers and workers. Their use accelerated during the pandemic as retailers looked for ways to prevent fraud, track foot traffic with fewer employees, and offer contactless payments at a time when consumers were wary of interacting with others.

Driving the news: More than three dozen advocacy groups launched a campaign late last week to pressure retailers to stop using facial recognition technologies, or to pledge not to use them.

Where it stands: Stores including Walmart, Kroger, Home Depot and Target have said they won't use facial recognition technologies, per the advocacy groups' running list of retailers.

How it works: Facial recognition tools are primarily used by retailers for security reasons - chiefly, to prevent shoplifting - and they usually don't link images to personally identifiable information, says Brenda Leong, Senior Counsel and Director for Artificial Intelligence and Ethics at the Future of Privacy Foundation.

What's happening: In China, Alibaba and JD have opened futuristic grocery stores where automated carts follow you around, wrist trackers scan your selections and payments are made by facial recognition systems, per Wired.

The other side: Just because a camera is used in a store doesn't mean it's identifying or storing specific faces. And companies argue the systems can improve shoppers' in-store experiences in other ways.

What to watch: Some industries, including retail, are experimenting with biometric technologies that can interpret facial expressions, detect sweat on a person's skin or identify an elevated heart rate. axios.com

Can facial recognition outlast its bad press?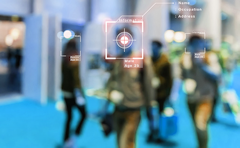 More than 35 civil rights groups have joined forces on a campaign to end the use of facial recognition by retailers amid heightened concerns over privacy and racial justice, calling out retailers that are purportedly using the technology.

Fight for the Future, an advocacy group, created a scorecard detailing the use or non-use of facial recognition across 29 major chains:

Will not use: Eight retailers - Walmart, Kroger, Home Depot, Target, Costco, CVS, Dollar Tree and Verizon - made commitments to Fight for the Future refrain from the use of facial recognition.

May use: 15 retailers - including Best Buy, Kohl's, Starbucks, Walgreens and Kohl's - were rated as potential users because they either failed to respond to requests or implied in public documents they could use facial recognition in the future.

Are using: Six - Ace Hardware, Albertsons, Apple, H.E.B. Macy's and Lowe's - were listed as using facial recognition in their stores. The determination of usage was based on arrests and lawsuits tied to the technology. After the report came out, Apple and Lowe's both stated that they do not use facial recognition in stores.

Facial recognition concerns have heightened with the civil rights protests that followed George Floyd's murder in police custody last year. There have been calls for significant legislation to ban or severely restrict the use of the technology. retailwire.com

The 4 retail stores you probably shop at that use facial-recognition technology

---

Too Many Zoom Meetings?
'Core Hours' Keep Some Remote Workers Productive and Sane

Slack, Dropbox and other businesses try limiting the time that employees have to be 'on' to preserve life-work balance

As a new era of remote and in-office work begins, some companies are trying to bring definition to daily schedules-by making some hours off-limits for meetings.

The tactic, called "core hours," sets times-say, between 10 a.m. and 2 p.m. or 1 p.m. and 4 p.m.-when bosses require employees to be online and available for Zoom meetings, project collaboration and other exchanges. Any other time is a meeting-free zone.

By having certain hours, or days, when everyone is "on," the idea goes, employees have more freedom and flexibility to do solo work the rest of the time.

The approach-practiced by some employers over the decades as an effort to keep working parents from being boxed out of early morning or late afternoon meetings-was adopted by some bosses during the pandemic as a way to keep remote collaboration from bleeding into all hours of the day. Now, as businesses reopen offices or implement longer-term work-from-home strategies, some companies say they are making core hours standard practice. wsj.com

600 Factory Workers Go on Strike
Frito-Lay factory workers in Kansas are striking, citing 80-hour workweeks and lack of wage increases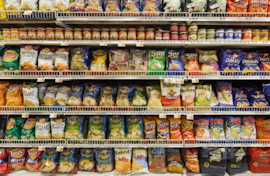 Around 600 of the plant's about 750 workers voted to rejected a proposed contract and stopped working on July 5, The Wichita Eagle reported. Workers cite long hours and lack of raises as reasons for rejecting the contract.

Monk Drapeaux-Stewart, a box drop technician, told activist nonprofit organization Labor Notes that his wages have only increased by 77 cents in his 12 years on the job. Recent contracts have included one-time bonuses while leaving wages stagnant for most workers, Labor Notes reported.

Beyond wages, workers also say they are being made to work unreasonable over time, sometimes over 80 hours per week. Federal overtime law is determined by the Fair Labor Standards Act, which doesn't place any limits on how many hours workers 16 or over can work in a week. businessinsider.com

Walmart Applicant Says Criminal Check System Discriminates
Brooklyn woman hit Walmart with a proposed class action in New Jersey federal court on Monday alleging it unlawfully discriminates against applicants with criminal backgrounds through broad screenings. (Subscription required) law360.com

Ross Stores to Open 60 New Locations in 2021 - Currently has 1,896 in 40 States

In downtown Burlington, customers are back but job applicants are few

Walmart's medical group has filed to operate in 37 states as it gears up to deliver care online across the country

Companies hide rising costs by shrinking the size of everyday products


Quarterly Results
Tractor Supply Q2 comp's up 10.5%, sales up 13.2%