Former Senior Director of Safety & Security &
Other Global Security Team Members Arrested
Facing 5 Yrs Prison & 3 Yrs Supervised Release & $250,000 Fine
Six Former eBay Employees Charged with Aggressive Cyberstalking Campaign Targeting Natick Couple



Six former employees of eBay, Inc. have been charged with leading a cyberstalking campaign targeting the editor and publisher of a newsletter that eBay executives viewed as critical of the company.

James Baugh, 45, of San Jose, Calif., eBay's former Senior Director of Safety & Security, was arrested today and charged by criminal complaint with conspiracy to commit cyberstalking and conspiracy to tamper with witnesses.

David Harville, 48, of New York City, eBay's former Director of Global Resiliency, was arrested this morning in New York City on the same charges and will make an initial appearance via videoconference in U.S. District Court in the Southern District of New York.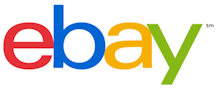 In addition the following defendants were charged in an Information unsealed today: Stephanie Popp, 32, of San Jose, eBay's former Senior Manager of Global Intelligence; Stephanie Stockwell, 26, of Redwood City, Calif., the former manager of eBay's Global Intelligence Center (GIC); Veronica Zea, 26, of San Jose, a former eBay contractor who worked as an intelligence analyst in the GIC; and Brian Gilbert, 51, of San Jose, a former Senior Manager of Special Operations for eBay's Global Security Team. They are each charged with conspiracy to commit cyberstalking and conspiracy to tamper with witnesses and will make appearances in federal court in Boston at a later date.

According to the charging documents, the victims of the cyberstalking campaign were a Natick couple who are the editor and publisher of an online newsletter that covers ecommerce companies, including eBay, a multinational ecommerce business that offers platforms for consumer-to-consumer and business-to-consumer transactions. Members of the executive leadership team at eBay followed the newsletter's posts, often taking issue with its content and the anonymous comments underneath the editor's stories.

Read more here

---

Fresh Protests After Two More Deaths
Wendy's Shooting - Officer Fired - Community Demands Answers
Two African American deaths spark new protests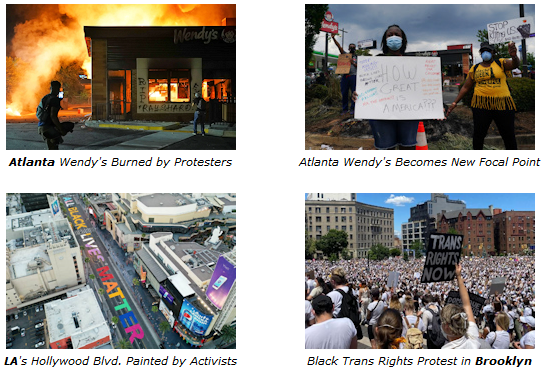 Thousands rallied at anti-racism protests in dozens of cities across the world over the weekend, from Australia and New Zealand to Europe, Brazil and across the U.S.

Two recent incidents sparked fresh protests:

A white police officer fatally shot a 27-year-old black man, Rayshard Brooks, as he tried to flee during an arrest. Tear gas was fired and three dozen people were arrested after protesters set fire to the Wendy's where the shooting took place on Friday. The city's police chief resigned hours after the killing, and the officer was fired. An autopsy released Sunday showed Brooks was shot twice in the back.

A 24-year-old black man, Robert Fuller, was found dead Wednesday in California hanging from a tree. The authorities initially said it appeared to be a suicide, but Fuller's family says that doesn't make sense. bloomberg.com

Atlanta police officer fired after fatally shooting black man Rayshard Brooks
Death officially ruled a homicide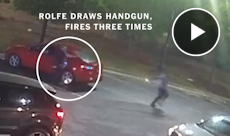 An Atlanta police officer was fired early Sunday following the fatal shooting of a black man, which triggered unrest and new waves of protests in the city. Rayshard Brooks, 27, was fatally shot by police at a Wendy's drive-thru after officials said he resisted arrest and stole an officer's Taser.

An autopsy found that Brooks suffered two gunshot wounds to his back and he died of organ injuries and blood loss, the Fulton County Medical Examiner said on Sunday. The manner of death was listed as a homicide. cbsnews.com

Palmdale, CA: Police to investigate hanging death of black man near city hall
Community questions suicide ruling following 2nd hanging in 10 days 45 miles apart

Outrage over video showing police macing child at Seattle protest

Thousands of protesters dress in white for 'Black Trans Lives' rally in Brooklyn

Tens of Thousands March in Hollywood and West Hollywood for All Black Lives Matter Protest

Protesters target longtime Omaha restaurant for breakfast dish named after Robert E. Lee

100 Chicago & 107 Minneapolis Walgreens Stores Reopen After Protests/Riots Repairs

---

America's Police Reform Effort

Police reforms quickly take hold across America. It's only just getting started

"We have 18,000 police departments with 18,000 ways of doing business
and 18,000 sets of policies ... We have to have national standards"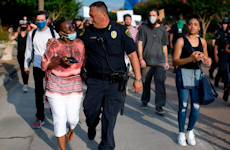 One reform repeals a New York state statute that kept secret the personnel and disciplinary records of police officers, leaving the public in the dark about officers' abuse histories.

Other measures, from Florida to California, ban chokeholds and neck restraints like the one used on George Floyd the day he died in police custody in Minneapolis. Another move, inspired by the nationwide clamor for reform by protesters after Floyd's death on Memorial Day, proposed dramatically slashing up to $150 million in funding to the Los Angeles Police Department.

Less than three weeks after the death of the unarmed 46-year-old black man, officials across the nation have introduced or passed sweeping, unprecedented reforms against the double scourge of police violence and racial injustice.

Much work remains, according to experts.

"It's nowhere near enough," Jonathan Smith, former chief of the special litigation section at the Justice Department's Civil Rights Division, said of the hodgepodge of police reforms.

"People are rushing to sort of grab the low hanging fruit and some of that low hanging fruit is really important. Banning chokeholds is really important. Creating more transparency is really important. But the problems run so much deeper. It's going to require a seriously sustained effort."

"We have 18,000 police departments with 18,000 ways of doing business and 18,000 sets of policies, he said. "We have to have national standards ... in terms of policy, law and training requirements." cnn.com

Police Reform Is Necessary. But How Do We Do It?

House leader pushes back on calls to defund police: We need to focus on reform

How New York Is Restricting Police Tactics

---

Looting Fallout Continues
Surveillance Video Released - More Charges
Rapper Ice Cube offers to pay Walmart $100K if Tampa looters are not charged
The rapper is hoping to pay the amount of money that looters are alleged to have stolen from one of their Tampa, Florida stores, in hopes that the city will not press charges on those who participated in stealing from the store. The Hillsborough County Sheriff's Office asked the public for its help in identifying hundreds who stole merchandise at a Walmart late last month. thegrio.com

Two Pennsylvania men indicted on rioting and firearms charges

Illinois: 3 more charged with Bloomington-Normal looting

Waunakee woman faces charges for burglary, vandalism following demonstrations

---

RLPSA Social Unrest Preparedness Resources:



"Using Social Media to Predict Protests & Demonstrations"
June 17 @ 4 p.m. EST
Webinar featuring McDonald's Supervisor of Global Intelligence and Executive Protection. Register Here

"Riots & Protests: The Minneapolis Playbook"
June 25 @ 1 p.m. EST
Webinar featuring DeRon Finney and Daniel Thomas from McDonald's. They will walk our audience through how they handled the social unrest that impacted many restaurants during the last few weeks. Register Here

Valuable Content on RLPSA.com - See our security plan and recommended practices DOWNLOADABLE sheet for easily distributable information. Download Here

---

Retail LP Under Scrutiny - More Racial Profiling Allegations

Houston, TX: Two women sue Walmart for discrimination
after employee allegedly grabbed their bag
Two women from Houston are suing a local Walmart claiming they were discriminated against by an employee because of their race. Samantha Sharpe and her aunt, Cleatris Johnson, alleged they were walking out of the store around Thanksgiving last year, when an employee asked to see their receipt, according to Houston ABC station KTRK. The women noticed that two white men walked out the store before them without being checked, so they too continued to exit, according to a statement from Sharpe's lawyer. At that, a loss prevention employee approached them and allegedly grabbed a bag out of Sharpe's hand while screaming accusations, the statement said. In the struggle, the employee damaged Sharpe's cellphone, earbuds and glasses, according Sharpe's attorney. The lawyer added that employees in the store called police after witnessing the incident, and when officers showed up, they placed Sharpe in handcuffs. Once they verified her purchases, she was released.

Walmart - which was sued in 2018 by a woman for locking away the hair and skin products made for African Americans - apologized for how the situation was handled. "In addition, our store reinforced our asset protection practices with associates in those roles after the incident," they said. "While we are not going to discuss personnel matters, the associate is no longer with the company. We regret how this matter was handled, and it does not represent the pleasant shopping experience we want all customers to have with us." abcnews.com

In Case You Missed It Last Week: Walmart, CVS, Walgreens To End Practice Of Locking Up Black Beauty Products

Anthropologie denies instructing employees to call Black customers by code name after former employees speak out

Party City fires an employee over a racist video rant about Black people

---

Coronavirus Tracker: June 15
US: Over 2.1M Cases - 118K Dead - 870K Recovered
Worldwide: Over 8M Cases - 436K Dead - 4.1M Recovered

Fallen Officers From the COVID-19 Pandemic: 47 | NYPD Deaths: 45
Private Industry Security Guard Deaths: 147

---

COVID Ticking Up in 20+ Sates
Virus Cases Continue to Rise, Undermining States' Reopening
Covid-19 cases continued to climb in a number of U.S. states over the weekend, threatening recent efforts to relax restrictions and revive businesses after months of lockdowns.


Texas and Florida, two of the most populous U.S. states, reported record numbers of new Covid-19 infections on Sunday. The recent surge in illnesses in those states and others, including Arizona and North Carolina, has led to concern among public-health officials that reopening the economy has come at the cost of spreading the new coronavirus.

Rising infection rates could jeopardize early efforts to revitalize the economy after a period of lockdowns, which were adopted in most states to stem the virus's spread but also crushed businesses large and small and sent unemployment soaring. The U.S. has nearly 2.1 million confirmed Covid-19 infections and more than 115,000 deaths, according to data compiled by Johns Hopkins University.

State authorities are also bracing to see whether three weeks of demonstrations could cause spikes in cases. It can take weeks for an individual to develop symptoms and then seek testing or medical care, so experts say it's still unclear.

New cases are ticking up in more than 20 states, according to a Johns Hopkins virus tracker measuring the three-day moving average in each state, though the trend is particularly pronounced in fewer than 10 states. bloomberg.com

WHO: We're not seeing a 'second wave.'
Coronavirus cases are spiking because lockdown rules are easing.
New surges in coronavirus cases in some countries and states have been called a "second wave." But most places in the world are "still very much in the throes" of a first wave, a World Health Organization leader said June 12.

The upticks are related to loosened lockdown measures, not a resurgence of the virus running its natural course. At least 21 states have witnessed an increase in new infections, with at least nine states reporting hospitalization rates go up last week. businessinsider.com

Minimizing everyday coronavirus risk: CDC posts long-awaited tips, guidelines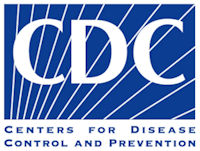 Take the stairs, not the elevator, down from your hotel room. Encourage people to bring their own food and drinks to your cookout. Use hand sanitizer after banking at an ATM. Call ahead to restaurants and nail salons to make sure staff are wearing face coverings. And no high-fives - or even elbow bumps - at the gym.

These are some of the tips in long-awaited guidance from U.S. health officials about how to reduce risk of coronavirus infection for Americans who are attempting some semblance of normal life. The Centers for Disease Control and Prevention posted the guidelines Friday, along with a second set for organizing and attending big gatherings such as concerts, sporting events, protests and political rallies. foxnews.com

Workplace Violence Insurance Policy Submissions Up 30% in 2 Months
SHRM: HR's Take on Preventing Workplace Violence
Preventing Workplace Violence Inspired by COVID-19

"HR & Security Need to Lead This"

Unity, teamwork and collaboration typically are at the core of a successful company's culture and mission. But the added stress brought on by the monumental circumstances of COVID-19 can wreak havoc on any workplace.

"Highly stressed employees can potentially bring violent behaviors to the workplace, and companies need to do all they can to anticipate, identify and manage that threat." Attention to current and former employees' state of mind is always crucial, but its importance is magnified during crisis moments like COVID-19.

"We've never had this kind of global situation where we've had to abruptly turn off the lights and now have to figure out how to turn the lights back on in a way that is safe, sustainable, and addresses the fears and anxieties of employees coming back to the workplace." He adds that "people suffer when they experience a breakdown in systems. Domestic violence, for example, goes way up. Research following previous natural disasters has shown this."

Writes Wall Street Journal columnist Peggy Noonan, "A lot of bad things happen behind America's closed doors. The pandemic has made those doors thicker."

As a result, Zamora says he's seeing two types of concerning behaviors emerge: Read Full Article

Small businesses don't qualify for COVID-19 claims: insurers
The US property and casualty insurance industry has warned it could cost them $255 billion to $431 billion a month if they are required, as some states are proposing, to compensate firms for income lost and expenses owed due to virus-led shutdowns, an amount it says would make insurers insolvent. nypost.com

Fifth Avenue's Luxury Stores Reopen From Coronavirus Closures
Several Fifth Avenue retail stores launched a coordinated reopening Thursday as the world-famous shopping stretch hopes to rebound from months of lost business due to the coronavirus outbreak. Luxury retailers such as Saks Fifth Avenue, Cartier, Louis Vuitton and Tiffany & Co. opened for curbside pickup Thursday, a few days after New York City entered "Phase One" of its coronavirus recovery, the Fifth Avenue Association announced. patch.com

Cuomo Issues Stern Warning Against Bars & Restaurants
Breaking Social-Distancing Rules
Governor Andrew Cuomo warned New Yorkers against triggering a second wave of the coronavirus, singling out bars and restaurants in Manhattan and the Hamptons as the worst offenders among 25,000 complaints filed to the state, threatening to revoke liquor licenses and reimpose shutdowns. bloomberg.com

CDC Survey: 74% of Americans would not feel safe if coronavirus restrictions lifted nationwide

Early test results show only a few Minnesota protesters got coronavirus

Denver: Memorial service held for three King Soopers employees who died of COVID-19

42,000 cruise ship workers still trapped at sea

China's new coronavirus outbreak sees Beijing adopt 'wartime' measures, racing to contain spread

UK: Long lines at London stores mark reopenings after COVID-19 lockdown

---





Have an LP/AP Hero On Your Team?
Send us the story and let's share them with the industry.
Let's Show Their LP Pride & Actions

---

UK: New documentary series follows security guards on the frontline of apprehending shoplifters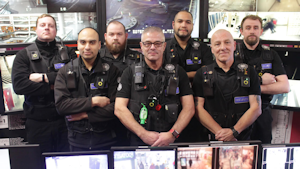 Crackit Productions has produced a new six-part documentary series, "Shoplifters: At War With The Law", for Channel 5. The show, which follows security guards on the frontline of apprehending shoplifters, is set to debut later this year.

Shoplifters strike 200 times per hour and it's no longer lone opportunists but gangs who "come equipped" and use every excuse and trick to evade capture. Foil-lined bags and de-tagging devices prevent security alarms triggering and specially adapted clothing improves concealment. Now retailers are fighting back - in addition to CCTV covering every inch of shopping centres across the country, a crack unit of security guards in stab vests in Coventry are on constant alert. televisual.com

Australia: Self-serve checkout cameras prompt privacy fears
Self-serve checkout customers have noticed a very strange thing staring back at them as they make their supermarket transactions: Their own face. Coles and Woolworths have continued to roll out cameras at the checkouts, in a bid to curb shoplifting. Coles has been trialling the tech since April last year, while Woolies joined in at the end of May.

Both supermarkets said the cameras are part of several measures they've brought in to stop those customers who don't "do the right thing". Rather than catching the thieves, the idea is that when faced with their reflection, or the illusion they're being watched in real time, it will deter would-be criminal behaviour.

Both supermarkets have denied the footage is recorded and stored - it's simply a feed. But shoppers and experts alike aren't sold on the idea. As photos of the upgraded checkouts did the rounds on social media, users said they'd be boycotting the kiosks, labelling the cameras as invasions of privacy. thenewdaily.com.au

The 2020 Top Women in Grocery, Presented by Progressive Grocer

Supreme Court rules workers can't be fired for being gay or transgender


Quarterly Results
H&M Q1 sales down 50%

Last week's #1 article --
Photo of beauty products locked up at supermarket sparks racism debate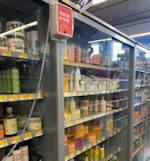 A photo of two United States supermarket shelves has sparked a debate online, with many arguing the post sums up the everyday racism that exists towards black people.

Jesús A. Rodríguez posted two photos to Twitter showing hair care products for African-American hair behind a glass cabinet, while other hair products sat on an open shelf.

The tweet attracted hundreds of responses, with many saying it was one of the best examples of the unconscious bias that exists towards black people. But others claimed it wasn't an issue of race, saying that big US chains like Walmart would often have extra security for items if they were frequently stolen from a store. dailytelegraph.com.au