CIS is at it again!
We're giving away scholarships from the Loss Prevention Foundation



Visit our booth at LPRC Impact virtual conference, Oct 6th and 7th, and register to win one of several LPQ/LPC Scholarships from the Loss Prevention Foundation, courtesy of CIS Security Solutions. (Scholarships valued at $495.00 for LPQ and $795.00 for LPC) Don't miss out on this opportunity!

CIS Security's NEW Gen6 SP With Smart Padlock Tag Is Here. Our 49 strand stainless steel cable is strong yet flexible. Strong enough to pull this Jeep with no damage to the recoiler!

---



FBI 2019 Crime Report Shows Continued Decline in Violent & Property Crimes
Robberies Down 4.7% - Burglaries Down 9.5% - Larceny-Theft Down 2.8%
according to voluntarily reported law enforcement data
For the third consecutive year, the estimated number of violent crimes in the nation decreased when compared with the previous year's statistics, according to FBI figures released today. In 2019, violent crime was down 0.5% from the 2018 number. Property crimes also dropped 4.1%, marking the 17th consecutive year the collective estimates for these offenses declined.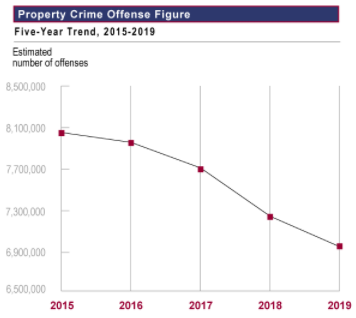 The 2019 statistics show the estimated rate of violent crime was 366.7 offenses per 100,000 inhabitants, and the estimated rate of property crime was 2,109.9 offenses per 100,000 inhabitants. The violent crime rate fell 1.0% when compared with the 2018 rate; the property crime rate declined 4.5%.

These and additional data are presented in the 2019 edition of the FBI's annual report Crime in the United States. This publication is a statistical compilation of offense, arrest, and police employee data reported by law enforcement agencies voluntarily participating in the FBI's Uniform Crime Reporting (UCR) Program. Of the 18,667 federal, state, county, city, university and college, and tribal agencies eligible to participate in the UCR Program, 16,554 agencies submitted data in 2019.

A high-level summary of the statistics submitted, as well as estimates for those agencies that did not report, follows:

● In 2019, there were an estimated 1,203,808 violent crimes. When compared with the estimates from 2018, the estimated number of robbery offenses fell 4.7% and the estimated volume of rape (revised definition) offenses decreased 2.7%. The estimated number of aggravated assault offenses rose 1.3%, and the volume of murder and nonnegligent manslaughter offenses increased 0.3%.

● Nationwide, there were an estimated 6,925,677 property crimes. The estimated numbers for all three property crimes showed declines when compared with the previous year's estimates. Burglaries dropped 9.5%, larceny-thefts decreased 2.8%, and motor vehicle thefts were down 4.0%.

● Collectively, victims of property crimes (excluding arson) suffered losses estimated at $15.8 billion in 2019.

● The arrest rate for robbery was 24.7 per 100,000 inhabitants; for burglary, 52.3; for larceny-theft, 263.0; for arson, 2.8.

FBI's Caution Against Ranking - Each year when Crime in the United States is published, some entities use the figures to compile rankings of cities and counties. These rough rankings provide no insight into the numerous variables that mold crime in a particular state, county, city, town, tribal area, or region. Consequently, they lead to simplistic and/or incomplete analyses that often create misleading perceptions adversely affecting communities and their residents. Valid assessments are possible only with careful study and analysis of the range of unique conditions affecting each local law enforcement jurisdiction. The data user is, therefore, cautioned against comparing crime data of individual reporting units from states, metropolitan areas, cities, or colleges or universities solely on the basis of their population coverage or student enrollment. fbi.gov

---

COVID Update
US: Over 7.4M Cases - 211K Dead - 4.6M Recovered
Worldwide: Over 34M Cases - 1M Dead - 25.2M Recovered

Private Industry Security Guard Deaths: 190 Law Enforcement Officer Deaths: 115
*Red indicates change in total deaths

Retailers Called Out On COVID Gag Orders
Walmart's 'United for Respect' Activist Group
Workers say major retailers suppress news of workplace COVID-19 cases
Workplace gag rules, which cropped up as retailers began reopening this summer, prohibit or discourage workers from speaking with one another about positive COVID-19 diagnoses. Employers often cite healthcare-privacy laws in their rationale, giving employees little recourse. This murky legal and safety landscape has created a complicated workplace environment for retail employees working during the pandemic.

Retail workers feel more unsafe than ever during the pandemic and can't rely on OSHA for protection

Complaints like an REI's former employee are widespread in the retail workplace during COVID-19. Employees at McDonald's, Target, and Amazon have reported that their companies told them to stay mum regarding positive COVID-19 cases, according to Bloomberg.

Walmart employees worked with the labor activist group United for Respect to create their own COVID-19 tracker and found that 22 workers have died from COVID-19 so far. Despite those numbers, workers at some stores have alleged that they have been "coached" by management to never discuss positive cases, a representative for the group said.

At a Georgia CVS, after a pharmacy employee contracted COVID-19, the CVS district leader instructed employees not to tell patients that their medications had been filled by someone who tested positive for the virus, according to a leaked email shared with Business Insider. Read full article.

Trio of Security Integrators Discuss Operating During the Pandemic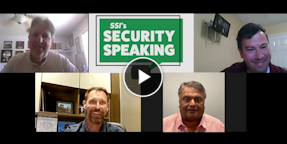 For security firms, the pandemic further accentuates the industry's ultimate mission to help protect people and property. Across the nation, the industry's resolve has been highly evident. This despite office shutdowns, customer base challenges, and cancellation or virtualization of every security trade show and event since March.

In this Security Speaking podcast episode from SSI, three security integrator leaders dish on staffing, customer service, new technologies and managed services during COVID-19.

Taking part were Mike Meridith, president of Security Equipment Inc. in Omaha, Neb.; Abe Schwab, vice president of Care Security Systems in New York; and Kekin Shah, president of Shanix Technology in Cranston, R.I. securitysales.com

NYC to fine people who refuse to wear masks
as COVID-19 positive rate tops 3% for first time in months
New York City Mayor Bill de Blasio said Tuesday that anyone who is not wearing a face mask will be offered one, and that anyone who refuses to comply will be fined - as the positive coronavirus test rate in the city spiked above 3% for the first time in months.

"Our goal of course is to give everyone a free face mask and get them to wear one," he said. "We don't want to fine people. If we have to, we will. And that will be starting on a large scale today."

De Blasio said the positive test rate is 3.25%, but the seven-day rolling average is 1.38%. The city has said public schools will close if the seven-day average climbs above 3%, and indoor dining will be reassessed above 2%. cbsnews.com

What the CFO's are reading
What's the Right Way to Return to the Workplace?

India: Nearly 77,000 security personnel tested positive, 401 dead from COVID-19
---

NRF Files Public Records Request in Response to California Mall Closures
The National Retail Federation filed a request under the California Public Records Act to release information related to restrictions placed on shopping malls and other retailers in order to bring transparency to California's decision-making process in their response to the COVID-19 pandemic.

"California's retailers are making the safety and well-being of employees and customers priority number one and they deserve transparency in the reopening process," said NRF Chief Administrative Officer and General Counsel Stephanie Martz. nrf.com

NRF Podcast: COVID-19 retail trends that are here to stay


Seizing the moment with AI, user-generated content and contactless payments

This week on the Retail Gets Real podcast, NRF Managing Editor Kris Stewart is joined by Susan Reda, vice president of education strategy, and Jill Dvorak, vice president of content and retail strategy, to discuss noteworthy trends influencing retailers, employees and the consumer journey since the onset of the coronavirus and how retailers are adapting for the future. nrf.com

"The worst year in recent history for retail"
U.S. Retail Store Closures Hit Record in First Half
29 retailers have filed for chapter 11, mostly those selling apparel, footwear and home furnishings

This year's collapse in American retail could overtake that of 2010, when 48 retailers filed for bankruptcy in the wake of the 2007-09 recession, according to the report by professional-services firm BDO USA LLP. Including filings through mid-August, BDO said 29 retailers have sought bankruptcy protection in 2020, surpassing the 22 such filings recorded last year. wsj.com

UK Store Closures Hit Harder then U.S.
UK Retail: 13,867 Stores Close YTD 2020 - Up 25% Over 2019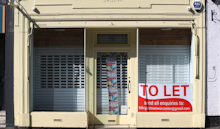 Non-food retailers have lost £9 billion ($11.6B U.S.) in sales so far this year, which could lead to one in 10 stores never being used to sell goods again.

The Centre For Retail Research said that, although some of the lost retail sales over the lockdown period were now being regained, 13,867 shops had pulled their shutters for the final time so far this year - up 24.8 per cent on the same period last year.

In the retail sector alone, it is thought at least 125,000 jobs have been lost so far this year. retailgazette.co.uk

Holiday Job Postings Down 21% Below 2018
Holiday hiring ain't what it used to be
Overall hiring is down from past years, a greater percentage of the jobs are being filled to handle the expected increase in online orders and many positions being listed now are, in fact, permanent. All three of these developments reflect the damage and demands placed on retailers in the year of the novel coronavirus, according to research from Indeed.com. As of Sept. 22nd postings were down 11 percent from last year and 21 percent below 2018.

A greater percentage of the jobs currently being filled are permanent positions, reflecting the belief of retailers that online sales will continue to remain strong well after the Christmas season is in the books. Only 37 percent of jobs being advertised are temporary compared to 54 percent at this time last year. retailwire.com

33 Retailers vs. 350 Retailers - American Nightmare?
It Took 17 Years, But American Dream Mall Is Finally Opening Some Retail Stores
First group of retail stores tomorrow - Even with Owner Triple Five Missing Mortgage Payments

With only a tiny fraction of the space built to house more than 300 retail stores will be occupied. The delay-plagued project is still being mysterious about releasing the full list of tenants that will be operational when the mall reopens Thursday after a six-and-a-half month shutdown caused by the COVID-19 pandemic. The mall's Instagram account as of Tuesday night listed 33 retail stores that will debut Thursday. A far cry from the 350 stores Triple Five previously announced would be ready for shoppers this past March,

Those ghosts of American Dream's retail past include Toys 'R' Us and FAO Schwarz, Barney's, Lord & Taylor, Century 21, and Microsoft. forbes.com

Disney to lay off 28,000 workers at domestic theme parks and other units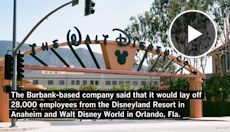 The segment, which employs 177,000 people, also includes Disney businesses such as its retail stores and four cruise ships. The layoffs affect about 13% of Disney's 223,000-person global workforce. An estimated 31,000 people work at Disneyland Resort. Walt Disney World employs well more than 70,000 in Florida, making it one of the state's biggest job sources.

Walt Disney World has been operating with strict capacity limits and social distancing requirements, while California has not yet allowed theme parks including Disneyland to resume business, to the frustration of executives. latimes.com

PJ's & Gym Clothes Decrease Productivity
The Old Adage Dress For Success Still Rings True

Dress-Code Policies Reconsidered in the Pandemic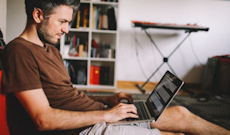 Nearly half of people working from home said they don't adhere to a defined dress code for remote working, according to a recent survey of 1,000 remote workers by CouponFollow. But business-professional, business-casual and smart-casual dressers all reported higher levels of productivity than those who dressed in gym clothes and pajamas, the survey found.

Approximately 80 percent of the more formal dressers said they felt productive throughout the day, compared to just 70 percent of those in gym clothes and 50 percent of those in pajamas.

"Before COVID-19, a work-from-home dress-code policy would have seemed like a strange concept," said Megan Toth, an attorney with Seyfarth in Chicago. "But, with the recent increase of remote workers and videoconferences, this has become a real issue for some employers." shrm.org

McKinsey and Company on 'Women in the Workplace 2020'
This is the sixth year of the Women in the Workplace study-in a year unlike any other. This effort, conducted in partnership with LeanIn.Org, tracks the progress of women in corporate America. The data set this year reflects contributions from 317 companies that participated in the study and more than 40,000 people surveyed on their workplace experiences; more than 45 in-depth interviews were also conducted to dive deeper on the issues. These efforts were in the field from June to August of 2020, although the pipeline data represents employer-provided information from calendar year 2019.

Progress toward gender parity remains slow - The COVID-19 crisis could set women back half a decade - Companies are at risk of losing women in leadership mckinsey.com

CISA Releases Telework Essentials Toolkit

The Cybersecurity and Infrastructure Security Agency (CISA) has released the Telework Essentials Toolkit, a comprehensive resource of telework best practices. The Toolkit provides three personalized modules for executive leaders, IT professionals, and teleworkers. Each module outlines distinctive security considerations appropriate for their role:

● Actions for executive leaders that drive cybersecurity strategy, investment and culture
● Actions for IT professionals that develop security awareness and vigilance
● Actions for teleworkers to develop their home network security awareness and vigilance

CISA encourages users and administrators to review the Telework Essentials Toolkit and the CISA Telework page for more information.

Federal Internet of Things Security Rules Could Provide Blueprint for Private Sector
House act sets minimum security standards for government internet-connected devices

Legislation to set minimum cybersecurity requirements for internet-connected devices used by the federal government could end up becoming a standard for the private sector.

Private-sector companies are likely to adopt cybersecurity legislation recently passed by the House of Representatives as a standard given the sheer range of technologies the bill covers, said Brad Ree , chief technology officer at the IOXT Alliance, an association of IoT manufacturers, retailers and network operators. Many devices that government agencies might use would serve the same function for consumers.

The IoT Cybersecurity Improvement Act 2020, which passed the House on Sept. 14, sets several security requirements for devices used by government agencies. wsj.com
Congress to Study Blockchain & Fraud
House Passes the "Consumer Safety Technology Act"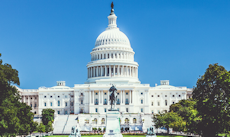 H.R. 8128, was introduced by Reps. Jerry McNerney (D-CA) and Michael Burgess (R-TX). It requires the CPSC to establish a pilot program to explore the use of artificial intelligence (AI) in achieving its product safety mission. The bill also directs the Department of Commerce (DOC) to conduct a study on the state of blockchain technology in commerce, and directs the Federal Trade Commission (FTC) to submit to Congress a report and recommendations on unfair or deceptive practices relating to digital tokens. The bill passed on the House Floor by voice vote. energycommerce.house.gov

Blockchain Use Primed to Accelerate in the COVID-19 Era
While still early in maturation, blockchain technologies are positioned to solve some of the problems of today and serve as the core infrastructure for the solutions of tomorrow.

Fueled by e-commerce and platform-based interaction, the digitization of payments has been growing for years. The volume of digital payments in the U.S. was already expected to grow by 15% in 2020, and is now accelerating due to heightened risk of virus transmission through cash, the spike in e-commerce activity due to social distancing, and the need to quickly disburse unemployment and stimulus payments. informationweek.com

This worm phishing campaign is a game-changer in password theft,
account takeovers
The security incident highlights the need for multi-factor authentication in the enterprise.

A phishing attack taking place against an organization has revealed a crafty method to bounce between victims in a way deemed "ingenious" by a researcher.

On September 29, cybersecurity architect and bug bounty hunter Craig Hays outlined a recent phishing attempt which went far beyond the usual spray-and-pray tactics and basic attempts to compromise a network, to become "the greatest password theft he had ever seen."

In a Medium blog post, Hays detailed how a response team received an alert from their organization at 10 am, when a user fell prey to a phishing attack. zdnet.com

The Value of the PCI Secure Software Lifecycle Standard for Software Vendors


The PCI Secure Software Lifecycle (Secure SLC) Standard is part of the PCI Software Security Framework, which addresses security for software operating in payment environments. In this blog, we interview PCI Security Standards Council's VP, Global Head of Programs, Gill Woodcock, about the Secure SLC Standard, what it is, and the value of adoption. pcisecuritystandards.org

Stores Struggle with Mask Enforcement

Store, Restaurant Owners Clash with Customers Over Masks
Mask complaints rise in Calgary prompting calls for more enforcement support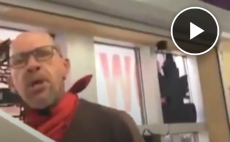 More run-ins between patrons and staff at local businesses over mandatory masks has a Calgary restaurant owner calling for more support when it comes to enforcement.

Stephen Deere, who owns Modern Steak on Stephen Avenue, said that many of his staff have been berated by customers on several occasions because of the mandatory mask bylaw.

Deere spoke out about his concerns to Global News on Saturday, and said he has since received many threatening phone calls and emails, and the restaurant has received multiple negative reviews online.

Deere's concerns follow an incident at a northwest Calgary liquor store on Sunday, in which a customer shouted racist insults at the clerk behind the counter because he had to wear a mask inside.

According to the City of Calgary, as of Monday there have been 959 complaints to 311 about people not complying with the mask bylaw in indoor public spaces and local businesses; a figure that has risen from 600 complaints up until last week. globalnews.ca

Stores Not Enforcing Mask Requirement
Mandatory masks should be mandatory, says frustrated shopper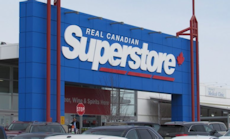 A woman with a compromised immune system says major retailers who have made mask use mandatory should be enforcing their own policies. Vivian Clark is immunocompromised, living with arthritis and "a bunch of other things."

"But if you're going to advertise as mandatory, I should feel safe in your store and people should have masks on," Clark told the Greg Morgan Morning Show on Wednesday. Clark finds that stores including Walmart and Real Canadian Superstore have shoppers who flout the rules.

"They'll take like 10, 15 steps in and a couple people just take off their masks. Most people wear them in there because they just got them but some people take them off," she said. "If you're not going to enforce it then don't say that you're (making) mandatory masks because it's not mandatory." cjme.com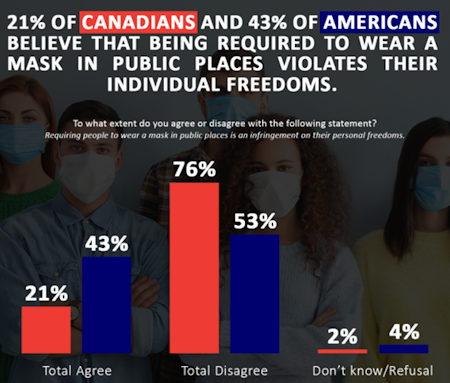 Ottawa Bylaw to start issuing tickets for violating indoor face mask bylaw

Masks required and temperatures being taken at Nanaimo's Woodgrove Centre


---

Canada's Retail Apocalypse
The stores and restaurants closing the most locations across Canada in 2020
COVID-19 has only accelerated what some call the "retail apocalypse," as brick-and-mortar shops give way to e-retailers like Amazon.

1. Bed Bath & Beyond
2. Starbucks
3. DavidsTea
4. Thyme Maternity and Addition Elle
5. Carlton Cards and Papyrus
6. Pier 1 Imports
7. Justice, Loft and Ann Taylor
8. Lowe's and Rona
9. Aldo
10. GNC

11. Mendocino
12. Bench
13. Nando's Canada
14. Victoria's Secret and Bath & Body Works
15. Laser Quest
16. Microsoft
17. Henry's
18. Frank and Oak
19. Sail
20. Tucker's Marketplace financialpost.com
COVID-19, Economic Stress Driving Threats Against Canadian Politicians?
Parliament Hill security stepped up after reports of harassment
The security service charged with protecting Parliament Hill says it has stepped up its presence in the area following several recent reports of harassment against politicians and others.

The Parliamentary Protective Service said it would not comment on specifics for security reasons, but the federal NDP said it reported one such incident on Friday.

Video posted to social media shows Jagmeet Singh being followed down the street in front of Parliament Hill by a man who asks if the NDP leader wants to be arrested. The man later tells Singh that the next time they see each other, the two will "have a dance."

Concern about the safety of Canadian politicians has been on the rise following a series of incidents in reason months. According to data from the RCMP, first reported by the Toronto Star, there has been an increase in the number of threats made against the prime minister and cabinet when compared to last year. nationalobserver.com

Defund the Police Movement in Canada
Anti-police sentiment makes job 'scarier and more difficult' for First Nations police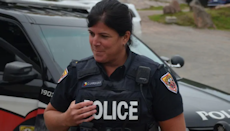 Anishinabek Police Sergeant Chantal Larocque fights crime in the three First Nations she patrols. But with a smile and a sympathetic ear, she also fights a deep mistrust of police and government authorities in Nipissing, Dokis and Wahnapitae First Nations.

Larocque says it feels that work has been set back a bit with the recent high profile killings of black men by American police in recent months. "It's made our jobs scarier for sure and more difficult," she says.

Larocque also worries that anti-police sentiment will mute the calls by First Nations police to end years of chronic underfunding. "When they talk about defund the police, I mean what are they going to take away from me? We barely have vehicles," she says. cbc.ca

Canadian Retail Sales Continue to Crawl Back

Canadian Online Retailer 'Altitude Sports' Sees Explosive Growth Since April

J. Crew Shuts All But 1 Store in Canada, Lululemon Expanding Flagship

U.S. cosmetics chain Ulta scraps Canadian expansion plans
The history of Fairview Mall in Toronto


Hamilton, ON: Man stabbed to death outside convenience store

Hamilton police say a 60-year-old man is dead following a stabbing outside a Cannon Street convenience store Sunday night. Melena Pheasant, 36, has been arrested and will face a charge of second-degree murder, according to Det. Sgt. Steve Bereziuk. Officers were called to the Big Bee around 10 p.m. following reports of a "male down on the road," he explained. Police were nearby and were able to respond within a matter of minutes, said Bereziuk. They found Zoran Benasich with "obvious traumatic injuries" caused by a stabbing lying on the ground next to his vehicle, he added. cbc.ca

Truckers charged in record $336M US-Canada tobacco-smuggling case
Quebec-based group accused of moving nearly 90 contraband loads
Truck drivers and the two alleged ringleaders were among the 13 charged in Quebec on Tuesday in connection with the tobacco-smuggling operation. The Canada Border Services Agency (CBSA) alleges that the group evaded CA$450 million (US$336 million) in duties and taxes.

"It's the largest case of its kind we've ever had in Canada," Claude Beauséjour, the CBSA's acting director for criminal investigations in Montreal, told FreightWaves. freightwaves.com

Montreal, QC: Fresh out of prison, man charged in four armed robberies

Manitoba RCMP Investigating Grain Thefts

---

Robberies & Burglaries

• C-Store - Halifax, NS - Armed Robbery
• Eye Glasses - Kelowna, BC - Burglary
• Gas Station - Halifax, NS - Robbery
• Grocery Store - Halifax, NS - Armed Robbery
• Jewelry Store - Mississauga, ON - Burglary
• 7-Eleven - Airdrie, AB - Burglary

Shootings & Deaths
Jacksonville, FL: 1 dead, 1 hospitalized after shooting at Jacksonville Amazon center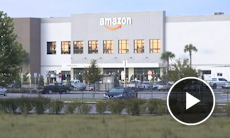 Authorities in Florida say a woman has been killed and a man hospitalized following a shooting at an Amazon Fulfillment Center in Jacksonville. The Jacksonville Sheriff's Office says it responded to the center Tuesday night, where deputies found the woman dead at the scene. The man has been taken to a hospital with injuries that haven't been detailed. Lt. J.D. Stronko said early findings show the two may have been in a "domestic relationship." Investigators think they were both Amazon employees. This is the second shooting outside the Amazon facility this year. In June, a targeted shooting left one person dead and two others wounded. news4jax.com

Jackson, MS: Fight between two men leads to fatal shooting outside C-Store
The Jackson Police Department is investigating a shooting that took place Tuesday afternoon between two men, killing one and putting the other in the hospital. JPD said the shooting occurred just before 2 p.m. after an altercation in a store parking lot in the 3100 block of Bailey Avenue. One of the men died at the scene. The other man was taken to a local hospital and is in stable condition. wapt.com

Charleston, SC: Clerk charged following an altercation at grocery store;
victim later died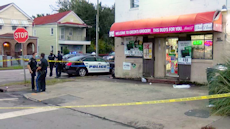 Investigators say surveillance footage showed that an 18-year-old clerk fired several shots at a man, one of which struck him in the head, following an altercation at a grocery store in downtown Charleston. Police arrested 18-year-old Suhib Ahmed Yousef who was charged with attempted murder and possession of a weapon during the commission of a violent crime in connection to the shooting that happened Monday evening at Green's Grocery store . During a bond court hearing, Yousef's lawyer said his client was defending himself from a robbery. Yousef is on a work visa from Jordan and is employed by his uncle.

In arrest affidavits released on Tuesday afternoon, police said surveillance video showed the suspect and the victim engaged in a verbal altercation inside the business with the suspect brandishing a blade at one point then getting a gun after the victim had spit towards him. According to investigators, as the suspect followed the victim out of the business he pointed a gun at the victim's back. At one point, police said the suspect fired a shot in the direction of the victim who then ran towards the suspect who was pushed backward into the store. Authorities reported the suspect then fired several rounds, one of which hit the victim who fell to the ground. live5news.com

Edmonds, WA: Domestic Violence: Suspect in triple shooting at Korean market turns self in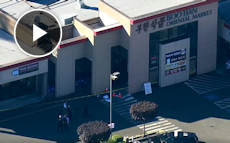 An ex-husband suspected of shooting his ex-wife, another woman and man Tuesday afternoon at Boo Han Oriental Market, sending panicked shoppers running for cover has turned himself in, authorities said. Hours after the triple shooting the suspect turned himself in at an Everett Police Department Precinct. Investigators used a drone and a police K9 to search for the suspect, who apparently fled on foot from the scene after gunfire was reported at the market, around 3:30 p.m., officials said. Police said he is believed to be in his 20s. Police said the suspects ex-wife was shot in the face, another woman was shot in the arms and a man was shot in the lower extremities. The two women were rushed for treatment to Harborview Medical Center while the male victim was taken to Providence Medical Center. komonews.com

Fayetteville, NC: Police investigating shooting in Walmart parking lot; 1 wounded, 2 arrested
Police are investigating a shooting reported Tuesday afternoon in the parking lot of Walmart on Gillespie Street that led to a vehicle pursuit and the arrest of two people. The shooting was reported at 4:46 p.m. at Walmart Neighborhood Market at 2820 Gillespie St. Officers found a man who had been shot multiple times. Police gave chase to the fleeing vehicle of the suspects and both were arrested following a short chase. fayobserver.com

---

Robberies, Incidents & Thefts
Rapid City, SD: Mayor Allender won't impose Security System Regulations for Merchants Selling Guns
Rapid City officials are still searching for up to 20 firearms and two more suspects involved in a recent burglary, but now some people in the community are asking what else can be done to prevent more guns from ending up in the wrong hands, .Rapid City Mayor Steve Allender says there is no regulation regarding store security for merchants selling guns, leaving it up to the store owner's discretion. "While it may seem like a responsible and prudent thing to do, I do not feel it is up to the government to require gun stores to add additional security measures to protect their merchandise," said Allender. newscenter1.tv

Louisville, KY: FBI: Several wanted in string of Walgreens burglaries throughout Louisville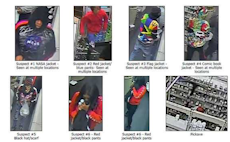 Several people caught on camera are accused of burglaries at Walgreens pharmacies that occurred on Sep. 24 between 12 a.m. and 4 a.m., and Sep. 25 around 12 a.m. According to the FBI, the suspects broke into the following Walgreens locations: 5201 South 3rd Street, 4926 Cane Run Road, 3410 West Broadway, 2368 Frankfort Avenue. Throughout the string of burglaries, the FBI says the burglars stole numerous items, including controlled substances. They also caused a significant amount of property damage, causing one Walgreens location to cease operations for a period of time. wlky.com

Former Fort Drum Soldier Sentenced to 30 Months for Burglarizing North Country Firearms Dealers

La Mesa, CA: LMPD Still Leaning on Public for Help Solving Crimes From Night of Rioting

New Kent County, VA: 'Multiple' credit card skimming devices found at New Kent gas station