Security Officer's Annual Fatality and Injury Report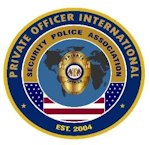 Each year, Private Officer International collects, verifies, researches and compiles data related to private security, loss prevention, public safety, bail and private police. This data includes injuries and deaths to employees, lawsuits, use of force, and other related statistics.

This year, a full time team spent three months working to verify COVID related illnesses and deaths involving on-duty personnel. This has been a sad and tragic 12 months for the security industry.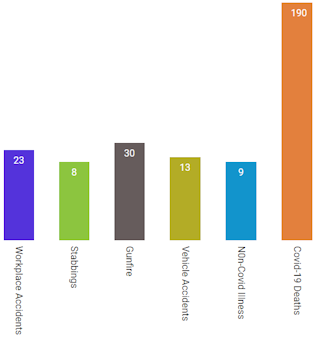 Sep 2019 - Sep 2020: 273 total deaths

● 190 COVID-19 related illness as listed on their death records

● 48 of those deceased were female and 142 were male.

● We found that the median age was 59 based on the statistical information of more than 50% of those listed.

● There were 13 known companies employing proprietary or contracted security services who reported more than 1000 employees who were impacted by COVID-19

Total Number of Non-Fatal Assaults: 20,217
These can sometimes include battery or pointing of a weapon or threat of bodily harm.

The following states are ranked from the most reports of assaults, officer injuries or deaths: 1. Texas, 2. California, 3. Arizona, 4. Florida, 5. New York, 6. Nevada, 7. Ohio, 8. Alabama, 9. Georgia, 10. Michigan.

Other notable findings:

● Deaths by gunfire had an increase of 17.4% over the previous year.

● Deaths by vehicle accidents had an increase of 5.6% over the previous year. privateofficer.org

---

What's new in body worn cameras? Axis Communications innovates
the market with open standards and unprecedented flexibility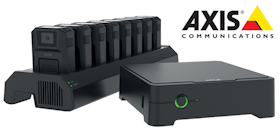 According to financial website MarketWatch, the worldwide market for body worn cameras is expected to reach $1.8 billion by 2023. Axis Communications, the newest player to enter the arena, plans to capture the lion's share of that market by building on its innovative leadership in video surveillance technology. A recent interview with Fredrik Andersson, Axis Communications Global Product Manager - New Solutions Initiative, discussed how the Axis body worn solution surpasses what is already out in the marketplace.

What is the biggest differentiator between Axis and other competitors in this market?

Andersson: We are the only truly open platform system on the market. Most existing systems are proprietary, forcing customers to rely on an end-to-end solution from a single supplier. Our system is intentionally designed to integrate with other companies' open systems, allowing our customers to choose best of breed options that fit with their existing technology. That is part of the Axis DNA for all of our solutions. Read the full Q&A here


IAI announces a new and improved website



The International Association of Interviewers (IAI) has unveiled their new website to help with the work of keeping the membership connected. With social networking support, simple tools for staying in touch, space for sharing documents and photos and resources to support committees, we can use it to help market our association and highlight the great work being done.

A new learning management system, continuing education tracker, and social communities are just a few of the highlights! Visit www.certifiedinterviewer.com and take a peek!

---

Protests, Looting & Violence

An Inside Look At The Chicago Police Looting Task Force

Detectives work on ID'ing 1,000+ people involved in downtown vandalism on Aug. 10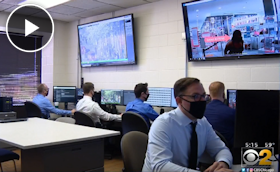 Looters ransacked stores across Chicago for a second time 45 days ago, and since then, police have tirelessly poured over hours of video looking for evidence to catch the crooks. CBS 2's Lauren Victory took us inside the war room where detectives are doing just that. A few mouse clicks here, a couple taps there - combing through hours of video can be tedious. But a split-second shot can be a big break.

"So he'll go frame and look at what is the best image that we can push out to the public?" said Sgt. Alex Wolinksi, who is in charge of the team trying to individually identify more than 1,000 people involved in widespread vandalism on the early morning of Monday. Aug. 10. "We work almost as an assembly line."

The six-week-old Looting Task Force first focused on collecting video. Officers are specially trained to extract footage from all sorts of surveillance systems. Labeling and cataloging each and every looter is important. Details down to clothing, shoes, and a possible getaway car are part of it - in case the same thief pops up in a different video.

Calls from the public help too. Inside a second room, tips are vetted and then handed over to another part of the looting task force - case investigators. "Hey, that guy lives down the block, that's who that is."

Dennihan's detectives have already booked more than 70 looters, with hundreds to go. cbslocal.com

Chicago: 22 wanted for looting Loop Walgreens in August
Police on Friday released surveillance video showing nearly two dozen people wanted for stealing from a Loop Walgreens during widespread looting in August. The looting happened in the early hours of Aug. 10 at the store, 2. N. State St., according to Chicago police.

The 22 suspects are among hundreds of people suspected of looting downtown shops that morning throughout Chicago, less than a day after police shot a man in Englewood on the South Side. Over the last several weeks, police have shared dozens of photos and videos of suspected looters. suntimes.com

Naperville, IL: Spike in burglaries in 2020 linked to June looting in Chicago suburb
Over the last three months, Lisa Collins, owner of the Lauren Rae Jewelry Boutique in downtown Naperville (a western suburb of Chicago), has worked hard to keep her business afloat. First dealing with the COVID-19 restrictions, and then with the damage caused when a George Floyd rally turned violent and dozens of downtown businesses were vandalized and looted, including her own on June 1.

Statistics released this month by the FBI through its Uniform Crime Reporting program show burglaries spiked in Naperville between Jan. 1 and June 30, the direct result of the June 1 destruction, Naperville police say. The FBI's numbers show 80 burglaries were reported in the first half of 2020, up 18% over last year's 68.

One of the largest drivers of the increase, Police Chief Robert Marshall said, was a significant upturn in gas station robberies. Robberies more than doubled from eight between Jan. 1 and June 30, 2019, to 19 in the same time period this year, according to FBI figures.

"With unemployment numbers up due to COVID-19, some person or persons selected robbery for an additional method to acquire cash, property and drugs," Marshall said. newsbreak.com

NYPD Black & Blue
NYPD line-of-duty injuries skyrocket amid violent anti-police protests
At least 472 cops across all ranks have been injured responding to riots and protests since May 28, department data shows. Officers have been shot at, stabbed, assaulted with rocks, bricks, struck by vehicles and had Molotov cocktails hurled at them, officials said. Of those injured, 319 cops required hospital treatment and seven were admitted to hospitals.

The 472 hurt cops contributed to 7,528 NYPD line-of-duty injuries so far in 2020, up 47 percent from the 5,133 in 2019, NYPD data through Sept. 24 reveals. nypost.com

'It Sounds A Lot Like A PR Campaign': Louisville Police Tie Looting To Protests
Louisville is engulfed in protests and has been all summer long. In that time, Louisville Metro Police have arrested at least 46 people for burglary charges and deemed them to be connected to the protests, according to data provided by the Louisville Metro Police Department.

Nearly all of those arrests have occurred in neighborhoods that are far from protest sites - Lyndon, Portland, Chickasaw, and St. Dennis. Yet still, police and city officials have tied these burglaries to the protests, oftentimes referring to the incidents as looting, a tactic experts describe as akin to a public relations campaign meant to spark vitriol against protesters and further a narrative that the city is engulfed in mayhem and the only protection is aggressive policing. wfpl.org

Ballistics report contradicts Kentucky AG's account of Breonna Taylor shooting

Report: Louisville SWAT members expressed concern before, after raid at Breonna Taylor's home

Portland Police move in on planned protest before it begins; march goes on anyway, 24 arrested in declared unlawful assembly

National Guard prepared for protests in Cleveland ahead of Trump-Biden debate

---

COVID Update
US: Over 7.3M Cases - 210K Dead - 4.6M Recovered
Worldwide: Over 33.6M Cases - 1M Dead - 25M Recovered

Private Industry Security Guard Deaths: 190 Law Enforcement Officer Deaths: 114
*Red indicates change in total deaths


NRF PROTECT Keynote Session on Crisis Leadership
Verizon's CSO on how to lead remote workers during the Covid-19 pandemic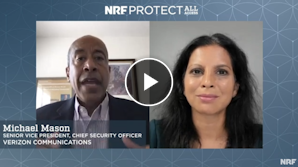 With apologies to people who love caterpillars, Verizon Communications Senior Vice President and Chief Security Officer Michael Mason believes the pandemic is a "chrysalis opportunity" - the uglier stage as a butterfly starts its life.

As NRF PROTECT ALL ACCESS wrapped up last week, Mason talked with H Squared Research LLC Chief Research Officer Hitha Herzog about the serious impact the pandemic has had on millions of people. Mason noted that, like many companies, 95 percent of his team began working from home. He explained how he chose to focus on what they could do instead of being overwhelmed by what they couldn't.

Click here to see highlights from the conversation and Mason's answers to the following questions:

● How do you maintain relationships via things like Zoom calls and Slack?

● How do you effectively interview, hire and onboard virtually?

● You may have a rock star, and suddenly, they're not performing at their peak. From a leadership standpoint, how do you get to the crux of what happened? How do you help them?

See more from NRF PROTECT in our recaps from Thursday and Friday last week.

COVID-19 cases up in 21 states as new model predicts 'huge surge'
The number of COVID-19 cases in the US rose by at least 10 percent in 21 states last week - while a new model predicts a "huge surge" is expected to impact more Americans as early as next month. New infections accelerated mainly in the West, according to a CNN analysis of Johns Hopkins University data, although some Eastern outliers like North Carolina and New Jersey also saw upticks.

The states where infections are rising include Alabama, Alaska, Colorado, Idaho, Maine, Michigan, Minnesota, Montana, Nevada, New Jersey, New Mexico, North Carolina, North Dakota, Oregon, South Carolina, South Dakota, Texas, Utah, Washington state, Wisconsin and Wyoming.

Another 18 states saw their rates hold steady, while just 11 - including Florida, Connecticut and New Hampshire - saw new cases of COVID-19 decrease by more than 10 percent from a week earlier, according to the report. cnn.com

New York Region Sees 40% Bankruptcy Surge, Braces for More

Almost 6,000 city businesses have closed. Recovery hinges on office workers' return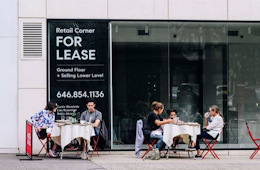 The pandemic has battered New York City businesses, with almost 6,000 closures and 610 businesses filing for bankruptcy from March 16 to Sept. 27 - a jump of about 40% in bankruptcy filings across the region and shuttered storefronts in the business districts of all five boroughs.

It's going to get worse. This fall, the nation's largest city will see even more padlocked doors as companies burn through federal and private loans they tapped in March, landlords boot businesses that can't make rent, and plummeting temperatures chill outdoor dining and shopping.

Already, dwindling tax revenue has led to cutbacks in municipal services. Trash on sidewalks, unkempt parks and an increase in shootings have made it more difficult to persuade workers to return to offices, more than 150 executives told the mayor in a letter this month. A dearth of office workers is a death knell for many merchants.

The pandemic could permanently close as many as a third of New York's 230,000 businesses, according to the Partnership for New York City, a business group. bloomberg.com

NYC threatens lockdown for COVID-19 hot spots
New York City officials are threatening to impose a sweeping lockdown starting Tuesday on neighborhoods with soaring COVID-19 infection rates. City Hall higher-ups were huddling Monday to review which potential restrictions could be imposed on areas that now have rates up to four times the statewide and Big Apple averages, sources told The Post.

The clampdown - which would represent the first time the city rolled back its reopening efforts - could include shutting down all non-essential businesses in the areas again, banning gatherings of more than 10 people, closing private schools and day care centers if they don't meet city Department of Education safety standards and issuing fines for refusing to wear masks, the city said. nypost.com

As School Resumes, Mothers Working Retail Jobs Feel Extra Burden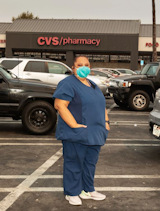 As the pandemic wears on and school begins across the country, women working in retail say they are being forced to choose between keeping their jobs and making sure their children can keep up with remote learning.

Women in all types of jobs are feeling this squeeze. According to a study last month by the Census Bureau, women were three times more likely than men to have left their job because of child-care issues during the pandemic. But the inflexibility of retail work schedules - where shifts can vary widely week to week and employees have little choice but to take the hours they are given - makes the pressure on those employees particularly acute and likely to lead to more women dropping out of the work force.

The retail industry, the second-biggest private-sector employer in the United States after health care, has been roiled by the pandemic, with millions of people out of work. Women made up nearly half of the 15.7 million workers in retail before the pandemic, but they accounted for 65 percent of the industry's job losses between February and June, according to a report from the center. nytimes.com

NRF tells consumers this holiday season to shop 'safe and early'
The retail industry's leading trade group has a message to customers ahead of the 2020 holiday season, which will be unlike any other: get your shopping done early in order to stay safe during the coronavirus pandemic. The National Retail Federation announced Tuesday the debut of its new ad campaign, "Shop safe, shop early."

"In a year that has been full of uncertainty, we encourage consumers to avoid the last-minute stresses of the holiday season like long lines and shipping delays," NRF President and CEO Matt Shay said in a statement. "Retailers are ready with inventory and sales, and there's no reason to wait until Thanksgiving weekend to kick off your gift shopping." cnbc.com

Positive COVID-19 test rates top 25% in some Midwest states

South Florida bars packed after Gov. gives OK for Phase 3 reopening

Winter may force restaurants to shut down outside service

Why a Covid-19 surge is likely this fall and winter

---

3 found dead in latest California wildfires as wine country remains under siege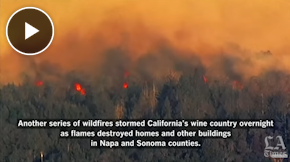 The toll from California's latest round of wildfires worsened Monday with three deaths reported in Shasta County and numerous structures lost in wine country, where tens of thousands have been forced to flee their homes.

The number of structures damaged or destroyed was unclear late Monday, "but there was significant loss" in some areas, according to Santa Rosa Fire Chief Tony Gossner. Almost 34,000 people have been ordered to evacuate, officials said, while more than 14,000 others have been warned that they, too, may have to leave.

The blaze, named the Zogg fire, doubled in size Monday night to 31,200 acres with no containment. It has destroyed 146 structures and is threatening 1,500 more. latimes.com

Wildfire map and air quality tracker

Climate fires and hurricanes collide in this shocking NASA satellite image


GSX+ 2020: A Look Back on the Week


The concept was a bit daunting at first. How to take a major security conference held in a bustling convention center full of approximately 20,000 people and put it into a virtual format that was enlightening, engaging, and entertaining - all in just a few months' time. But the ASIS community rose to the challenge to create GSX+ last week, full of keynote speeches from security leaders, education sessions from subject matter experts, and networking opportunities, with a few celebrity guest appearances thrown in for good measure. And thousands of security professionals from more than 80 countries tuned in. asisonline.org

Europe's LP Think Tank
ECR Retail Loss Food Waste Working Group Announces Virtual Meeting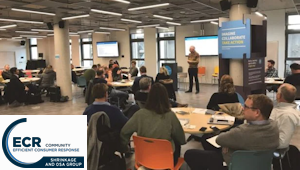 The ECR Retail Loss Food Waste Working Group has announced two days of virtual meetings in November, which will explore the management of food waste during COVID-19, expiry date visibility, fresh produce planning and related topics.

On November 18, the two-day seminar program will begin with a case study presentation from Portuguese retailer Sonae, which will explore how the retailer 'gives value' to food waste that cannot be avoided. The first day will also see a presentation on Managing Waste In The Pandemic, and a showcase of six of the most promising start-ups in food waste and markdown prevention.

The following day, November 19, will play host to presentations on Expiry Date Visibility - one of the 'holy grails' of waste prevention' - as well as Fresh Production Planning Compliance. The second day will close with an analysis of how retailers can adopt new ways to manage-out close to expiry date products, including presentations from retailers on how they have embraced platforms such as Flashfood, Gander and Too Good to Go to help keep surplus food in the human chain and in some cases, acquire new shoppers. Learn More

'Amazon One'
Amazon introduces new hand-scanning payment option in its stores
with plans to sell the technology to other retailers in the future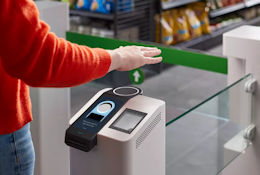 Amazon on Tuesday unveiled a new biometric technology called Amazon One that allows shoppers to pay at stores by placing their palm over a scanning device when they walk in the door or when they check out. The first time they register to use this tech, a customer will scan their palm and insert their payment card at a terminal; after that, they can simply pay with their hand.

The technology will be available at the entrance of two of the company's Amazon Go cashierless convenience stores in Seattle, Washington, starting Tuesday, and will roll out to the rest of the chain's 20-plus stores in the future, Amazon VP Dilip Kumar told Recode. Amazon had filed a patent application for such a hand-payment technology.

The technology could also show up in Whole Foods stores, with Amazon hinting in a press release that it will introduce palm payments in the coming months at its other stores beyond Amazon Go locations.

The hand-scanning tech isn't just for Amazon's own stores - the company hopes to sell it to other retailers, including competitors, too. Kumar said the Amazon One pitch to other retailers is straightforward: reduce friction for your customers at checkout, thereby shortening lines and increasing how many shoppers are served along the way. vox.com

Why American Eagle is the last mall brand standing
In the midst of the pandemic, American Eagle Outfitters, the four-decades-old teen retailer that owns American Eagle and Aerie, has opened stores and launched new brands. What's the secret to its success?

At a time when many retailers are hemorrhaging money and closing stores, Aerie saw a 32% rise in revenue and is on track to open 70 new stores this year. The company also launched two new brands during the pandemic, Offline and Unsubscribed.

How did AEO become one of the last successful mall brands in America? The answer seems to be the company's single-minded commitment to its target customer: Gen Z, the oldest of whom are now in their midtwenties. AEO has invested heavily in focus groups, consumer research, and even an in-house council made up of teens and twentysomethings who help with the corporate decision-making. All of this has given the company a clear sense of this generation's values, aesthetics, and shopping preferences. "We're gathering feedback from customers at every step," Schottenstein says. "We're reading comments on social, we're getting feedback in stores." fastcompany.com

Is Santa Claus coming to town? Mall Santas may lose gigs
In first holiday season since the COVID-19 pandemic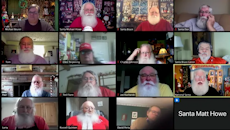 In a year like no other, even Santa Claus may find himself out of work.

A visit to the mall to sit on the jolly old elf's lap may be yet another tradition knocked to the wayside by COVID-19, as wary parents keep their children home. And while that's bad news for kids, it may be worse news for all those Santas who count on gigs at department stores and office Christmas bashes to earn extra cash - or, in some cases, a big chunk of their annual income.

One seasoned and successful Santa "I normally have 20 to 30 bookings, and right now I have two,'' said Hadrych, 72, who lives with his family in Canoga Park, California.

A mall Santa with "a real beard, real belly, real laugh,'' can make anywhere between $5,000 and $10,000 working through November and December, Allen says. For many Santa Claus entertainers who are on a fixed income, that extra cash is crucial.

Simon Property Group, the nations largest, says "Santa is coming to a Simon shopping center near you.''

Virtual Visits? Trading the mall for Zoom

Video platform VisitWithSanta.com is "definitely seeing an uptick in interest ... attributable in part to the unfortunate circumstances of the pandemic,'' says Carla McAnulty, spokeswoman for the platform's parent company, WelcomeSanta.com. HireSanta has also seen a surge of interest in virtual visits. usatoday.com

Securitas Acquires STANLEY Security Businesses in Europe, Asia

Target's Deal Days to go head-to-head with Amazon's Prime Day on Oct. 13-14

Bed Bath & Beyond, buybuy Baby launch same-day delivery service

Charming Charlie brand opens its first store after liquidating in 2019