D&D Daily Crime Analysis:
Labor Day Weekend Violence Remains Steady & High in Big Cities,
Still Down from Historic July Fourth Weekend
185 shootings, 45 killed in 20 Major U.S. Cities from Sep. 4-7



This past weekend, the D&D Daily continued to analyze violent crime in 20 major cities across the country, including those under the umbrella of 'Operation Legend.'

According to publicly reported data and media reports, these cities saw a combined total of 185 shootings and 45 killings from Friday through the Labor Day holiday on Monday, with an average of 46.3 shootings per day and 11.3 killings per day.

The daily average remains consistent with recent weekend violence in August, with 49 shootings per day and 11.8 killings per day in the previous two weekends.

July Fourth weekend remains a high point for violence this summer, with 233 shootings and 70 killings in 30 cities (big and small throughout the U.S.) over just two days during that holiday weekend, averaging 116.5 shootings per day and 35 killings per day.

Click here to view the complete breakdown of this past weekend's violence in 20 American cities and continue to follow along as the Daily monitors violence across the United States.

See our previously published four-week report covering this year's violent month of July.

---

Protests & Violence

New Study: 10,600 Demonstrations Nationwide Between 5/24 & 8/22/20
95% Peaceful & 5% Engaged in Violence - 80% Connected to BLM or COVID
'Demonstrations & Political Violence in America: New Data for Summer 2020'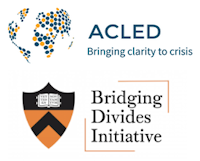 The United States is at heightened risk of political violence and instability going into the 2020 general election. Mass shootings hit a record high last year (BBC, 29 December 2019), violent hate crimes are on the rise (Al Jazeera, 13 November 2019), and police killings continue unabated, at 2.5 times the rate for Black men as for white men (FiveThirtyEight, 1 June 2020; Nature, 19 June 2020). The COVID-19 pandemic has killed well over 180,000 (New York Times, 3 September 2020) and disrupted the economy, while George Floyd's death in police custody has sparked a massive wave of protest across the country.

The US Crisis Monitor — a joint project between ACLED and the Bridging Divides Initiative (BDI) at Princeton University — collects real-time data on these trends in order to provide timely analysis and resources to support civil society efforts to track, prevent, and mitigate the risk of political violence in America. With supplemental data collection extending coverage back to the week of Floyd's killing in May, the dataset now encompasses the latest phase of the Black Lives Matter movement, growing unrest related to the health crisis, and politically motivated violence ahead of the November general election.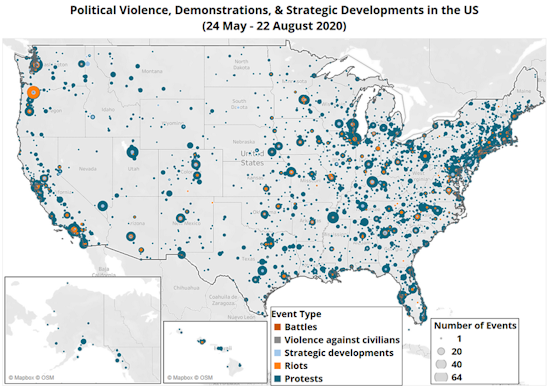 "While the study's findings may seem comforting at first, the report contains an ominous forecast for the weeks and months ahead leading up to the the 2020 presidential election; the confluence of protests, the government's heavy-handed response, and the ongoing coronavirus-spurred economic and social upheaval have created a perfect storm in which "without significant mitigation efforts, these risks will continue to intensify in the lead-up to the vote, threatening to boil over in November if election results are delayed, inconclusive, or rejected as fraudulent."

In other words, it's going to be a long couple months before Election Day.

The Armed Conflict Location & Event Data Project (ACLED) is a disaggregated data collection, analysis, and crisis mapping project. ACLED is a registered non-profit organization with 501(c)(3) status in the United States. Please contact admin@acleddata.com with comments or queries regarding the ACLED dataset.

New Tactic: BLM Protestors Harass Outdoor Diners in Pittsburgh & DC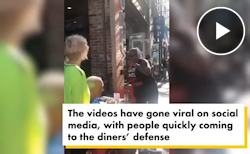 A raucous contingent of Black Lives Matter protesters harassed white diners over the weekend in Pittsburgh, hurling insults before one demonstrator stole a drink off one pair's table.

Cellphone footage posted on Twitter shows the protesters converge on a restaurant's outdoor dining area Saturday in the Steel City.

A second video shows demonstrators smacking a bicyclist. The protesters then faced off against police outside the home of Mayor Bill Peduto, according to the Pittsburgh Post Gazette. The two video's went viral, local ABC affiliate reported.

The tactic of browbeating outdoor diners has also been used in other cities across the country, including Washington, DC. nypost.com

Protesters Cause $100,000 In Damage During Overnight Protests In NYC
Around 150 demonstrators reportedly with Black Lives Matter vandalized storefronts and broke windows in Lower Manhattan Friday night, the New York Post reported. At least five banks, two Starbucks stores, and a Duane Reade convenience store and pharmacy sustained around $100,000 in damage from smashed windows, the Post reported citing sources within the New York City Police Department. dailycaller.com

De Blasio boasts of 'peaceful weekend' despite 22 shooting incidents across NYC
At least 28 people were shot over the past three days in New York City — including a 6-year-old boy who had his femur shattered — and that's what Mayor Bill de Blasio calls a "peaceful weekend." Hizzoner boasted during his daily briefing to reporters about Labor Day weekend despite the bloodbath — 22 shooting incidents involving 28 people from Friday through Monday, according to NYPD statistics. nypost.com

Right-wing protesters gather outside Portland, adding to tensions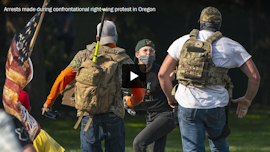 More than 1,000 supporters of President Trump, including some aligned with white nationalist extremist groups, gathered in northwest Oregon on Monday night in a show of force against left-wing protesters, creating even more tension in a region that has been rocked by weeks of protests.

On Monday evening, despite National Weather Service warnings of an extreme wind storm, hundreds of cars, trucks, tractors, motorcycles and at least one RV hoisted Trump flags and blasted "God Bless The U.S.A." from truck bed speakers for a "cruise rally" through the suburbs of Portland. Some members of the group then drove about 50 miles to Salem, where they gathered in front of the state capitol. Armed with rifles, pistols, knives and clubs, the far-right demonstrators at one point charged into a smaller group of liberal counterprotesters, knocking at least one activist to the ground. washingtonpost.com

Rochester, NY: Sixth Night of Protests Leads to Tense Standoff With Police
A standoff between protesters and police in Rochester, New York, that lasted nearly three hours ended peacefully despite law enforcement officials declaring the September 7 rally an "unlawful gathering", local media reported. Earlier, protesters took to the streets for the sixth straight night of demonstrations in response to the death of Daniel Prude, whose death in Rochester in late March came to national attention upon the release of police bodycam videos in September. yahoo.com

South Carolina: Six face federal riot charges in May 30 George Floyd protests
Federal officials on Tuesday announced multiple charges against six defendants from Columbia, Charleston and North Charleston in connection with rioting that broke out over the weekend of May 30 in Columbia and Charleston as demonstrators protested the death of George Floyd in police custody. The charges included arson and inciting riots in Columbia and Charleston on May 30 and May 31. thestate.com

Daniel Prude's brother says 'cold-blooded' Rochester cops 'assassinated' him

Portland Police arrest over 50 people on 100th consecutive night of demonstrations

As Seattle passes 100 days of protest, 22 arrested at anti-police union march

NYC Traffic Drops to Lowest Levels Ever But Going 16% Faster

---

COVID Update
US: Over 6.4M Cases - 193K Dead - 3.7M Recovered
Worldwide: Over 27.6M Cases - 899K Dead - 19.7M Recovered

Private Industry Security Guard Deaths: 186 Law Enforcement Officer Deaths: 101
*Red indicates change in total deaths

Numbers Improving
New U.S. Coronavirus Cases Fall Below 25,000

Outbreaks on some college campuses have forced students to return to online learning

The U.S. reported fewer than 25,000 new coronavirus cases, the lowest daily total in nearly 12 weeks, as Labor Day weekend came to a close.

New cases: California reported more than 2,000 new cases for Sept. 7, according to Johns Hopkins University data. Florida had more than 1,800 new cases, and new cases in Illinois, Michigan and North Carolina topped 1,000.

The seven-day average of new cases was more than 38,576, its lowest since June 28, according to a Wall Street Journal analysis of Johns Hopkins data. Twenty-two states had higher seven-day averages of new cases than 14-day averages, suggesting cases were rising in those places. In three states, the difference between the two averages was in the single digits.

The daily total for Monday rose by 24,257 - the smallest increase since June 16 - Johns Hopkins data showed, though case counts often dip at the beginning of the week. The nation's death toll exceeded 189,000.

Deaths: The seven-day average of deaths across the nation fell to 802, the lowest level since July 20. Texas had more than 40 deaths, Johns Hopkins data showed. California, Florida, Pennsylvania and South Carolina each had 20 or more. wsj.com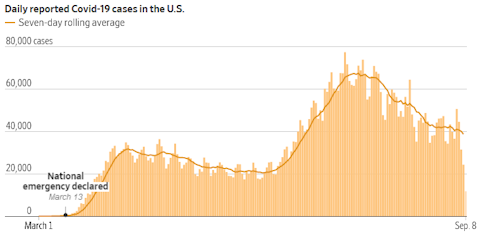 Good News for Dallas
COVID-19 threat level in Dallas County lowered for first time since May
Dallas, it's now safe to get a haircut — if the shop takes proper precautions. That's the opinion of county officials, who on Wednesday — for the first time since May — lowered the color-coded coronavirus threat level to orange. The decision came after a sharp and sustained decrease in new COVID-19 deaths and hospitalizations. Until Wednesday, the county had never lowered the perceived risk from its highest zone, red. dallasnews.com

Young People Driving Sharp COVID Increase in UK
Britain Urges Distancing and Considers Lockdowns as Virus Cases Spike
Britain's health secretary said the country would "take whatever action is necessary" to curb a sharp rise in coronavirus cases. On Sunday, officials reported 2,998 new cases, the highest since late May. nytimes.com

The new Apple-Google contact tracing tool finally seems useful
The Apple-Google exposure notification tool is getting a major upgrade. The two companies just announced the debut of Exposure Notifications Express, which will enable their exposure notification tool to work without a public health agency needing to build or maintain an app around it. Now, states or public health authorities that don't have the resources or desire to build an app, but still want to take advantage of the tool, will be able to do so. vox.com

Why Contact-Tracing Apps Haven't Slowed Covid-19 in the US
Lack of coordination, test shortages, and mistrust of technology have hobbled what looked like a promising innovation.

Flash Report: Cal/OSHA's First COVID Cites
Cal/OSHA cited 11 employers in food processing, meatpacking, healthcare, agriculture and retail for allegedly failing to protect employees from COVID-19 exposure.

The inspections were initiated after either employees became seriously ill, DOSH received complaints about conditions at the workplaces, or as the result of joint enforcement efforts. cal-osha.com

NY: Will essential workers have enough PPE for a second wave?
While workers who interact with the public are now provided with face masks by their employers, a hodgepodge of rules, guidance and executive orders has left employees in a tenuous position. cityandstateny.com

Employee Temperature and Health Screenings – A List of Statewide Orders
This post, current as of September 8, 2020 at 8:00 a.m. (CDT), covers statewide laws and orders that require employers to take employees' temperatures and/or conduct other employee health screening procedures, such as asking employees about any COVID-19-consistent symptoms using a questionnaire or checklist. This chart covers only generally applicable requirements and does not cover the heightened requirements applicable to certain types of employees, such as healthcare workers; public health workers; long-term care, assisted living, and nursing home workers; first responders; and law enforcement. We will update this list regularly but expect it will become outdated quickly as new announcements are made. Note that this list does not include temperature or health screening requirements at the local level. littler.com

CDC's Epic Exchange Newsletters Sign Up: Creating Community During COVID-19


---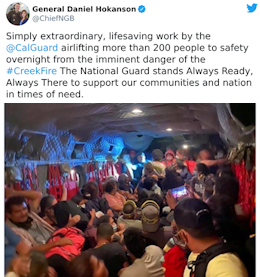 Labor Day Weekend in California
Five Counties Burning & Historic Heat
- National Guard Responds

Declared state of emergency in five California counties due to the fires

This is at least the fifth emergency proclamation Newsom has issued since early March. Emergency evacuations save hundreds in military helecopters.

Sunday was "one of the hottest days since official weather records began across much of Southwestern California," according to the National Weather Service. In the Woodland Hills neighborhood of the western San Fernando Valley, the mercury topped out at 121 degrees — the hottest temperature ever recorded at an official NWS station in Los Angeles County. latimes.com

America's Arming Up
Guns & Ammunition Shortages Nationwide Amid Crises & Election
Twin Cities see guns, ammunition shortage amid crises

Pandemic, unrest lead to shortages of both guns and ammunition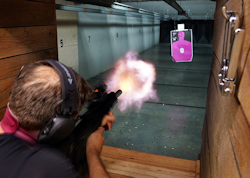 Mark Oliva, a spokesman for the National Shooting Sports Foundation, a trade group, said the shortages extend nationally.

We've had sustained, elevated purchases of firearms for several months," he said. "Our expectation is that this will continue through the election."

The FBI's National Instant Crime Background Check System in March tallied 2.3 million background checks associated with firearm sales. It's the largest monthly total since record keeping began.

Oliva said 40% of buyers are new gun owners, according to the foundation's retail surveys. Of those buyers, 40% are women and 58% are Black, he said. "That's a seismic shift," he said. startribune.com

NYPD reached 25-year high in NYC gun busts last week
The NYPD made more gun busts last week than any other week in the last quarter-century, Commissioner Dermot Shea said Tuesday, a glimmer of hope as shootings continue to surge.

Department stats show that 160 gun arrests were made between Aug. 31 and Sept. 6 — not only a 25-year high, but more than double the 72 such collars in the same period last year.

Shea also noted that gun arrests are up for the month, with 436 busts in the 28-day period ending Sept. 6, a 36.2-percent increase from the 320 recorded in the same period in 2019. They also show, however, that there are that many heat-packing perps on city streets for cops to arrest.

"The problem is there's too many guns out there and there's not enough consequences and once we get our heads wrapped around that, I think we'll be in a better place," Shea told 1010 WINS. nypost.com

Happy Holidays: More BOPUS - More Returns - More Liquor
The pandemic is reshaping the holiday shopping season
An avalanche of ecommerce deliveries, promotions earlier than ever, and tight crowd controls on Black Friday are coming.

"All the traditional last-mile delivery carriers [like FedEx, UPS and DHL] will run out of capacity at some point in the season," predicts Caila Schwartz, a senior industry strategist at Salesforce Commerce Cloud. "So we anticipate that 700 million packages are actually at risk of being delayed this year."


● Some retailers will offer 15% discounts to people who fulfill in the stores, she says.

● 2020 is expected to be the biggest year yet for "click and collect" or "BOPUS" (buy online, pick up in store).

● Returned gifts and packages are expected to reach record levels as well.

What to watch: With so many Americans worried about their finances and fearful of entering physical stores, retailers may have to lower their expectations.

● "Elections are not good for the retail economy," Karl Haller, an IBM retail expert, tells Axios. "The uncertainty about what the future holds tends to depress the desire to go out and spend on discretionary items."

● According to IBM's annual retail survey, Americans will likely be buying more groceries, alcohol and building materials/home improvement supplies, and fewer personal electronics and clothes (except for athleisure).

● As Haller put it: "We've got a polarizing election that's going to boost liquor sales." axios.com

Retail Stores Add Jobs as Shoppers Return
Retail-industry hiring accelerated in August as more businesses reopened and more people left their homes to go shopping.

Stores, gasoline stations, auto dealers and other retailers added a seasonally adjusted 249,000 jobs in August, the Labor Department said Friday. Almost half the growth occurred at general-merchandise stores, a category that includes large employers such as Walmart Inc. and Costco Wholesale Corp. Vendors of electronics, appliances, furniture and garden supplies were among those that added jobs last month.

Retailers have now added back 1.7 million of the 2.4 million jobs they shed in March and April, during widespread shutdowns of economic activity to stem the spread of coronavirus infections. wsj.com

Liquidation Sales: "It's like throwing a party & having nobody come"
Bankrupt retailers face a new hurdle: Getting rid of inventory

Deep discounts and liquidation sales are no longer enough to lure customers

Thousands of liquidation sales, at a time when many Americans are wary of in-store shopping or spending.

Firms that specialize in winding down stores say liquidating now is markedly different from what it was before the pandemic. Companies are offering deeper discounts to win over consumers — with sales starting at 40 percent off instead of the usual 20 percent — as well as other incentives. Even then, results can be spotty: Proceeds from liquidation sales have fallen about 25 percent since the novel coronavirus took hold, according to Jim Schaye, chief executive of retail liquidation firm Eaton Hudson.

Even at 60 percent off, they're saying: 'So what? I don't need it so I'm not going to buy it.'" The typical liquidation sale, which used to last about nine weeks, now takes about 30 percent longer.

As a result, liquidation firms say they've changed the way deals are structured. Instead of paying retailers for their inventory upfront, as has long been the norm, they have shifted to a fee-based model where the retailer gets a portion of the proceeds after the sale is complete. The pandemic also has forced them to take on new tasks, such as ordering protective equipment for workers, and hiring and training workers to staff stores. washingtonpost.com

Mall of America Will Lay Off 211 & Expand Furloughs of 178

Kohl's to Help Amazon Grow Grocery Footprint - Sharing Space

Retail to open at American Dream on October 1

Publix #1, Wegmans #5 and Target #12 on 'Top 50 Caring Companies' List

9 retailers that are avoiding the industry's shakeout and opening stores


---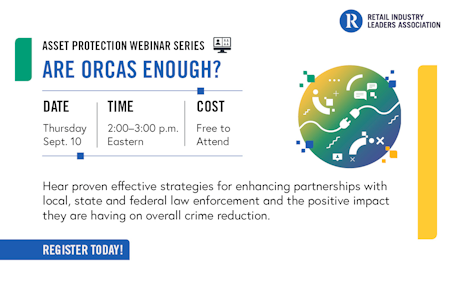 ---

Last week's #1 article --

ADT and Axis Women Recognized by SIA
SIA Announces Winners of the 2020 Women in Security Forum Scholarship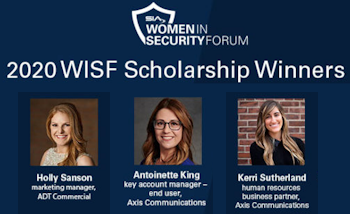 The Security Industry Association (SIA) has selected 12 recipients for the inaugural SIA Women in Security Forum Scholarship - a program developed by the SIA Women in Security Forum to further educational opportunities and promote advancement for a diverse security workforce.

Through this new scholarship, which is open to SIA members and student members, each awardee will receive $6,650 to use toward continuing education and professional development courses, conferences or webinars, SIA program offerings, repayment of student loan debt and/or other academic or education programs.

The D&D Daily would like to congratulate these three scholarship winners among our sponsor partners:

● Holly Sanson, marketing manager, ADT Commercial
● Antoinette King, key account manager - end user, Axis Communications
● Kerri Sutherland, human resources business partner, Axis Communications

See the full list of winners here: sdmmag.com

Employers Likely to Receive One-Year Reprieve
from Full California Consumer Privacy Act
California's governor may soon sign into law a one-year delay of the California Consumer Privacy Act's (CCPA) full application to human resources data. On August 28, 2020, California's legislature passed A.B. 1281, which extends the exemption for human resources data from most CCPA obligations to January 1, 2022.

The exemption was previously set to expire on January 1, 2021. Governor Newsom is expected to sign the bill by September 30. If A.B. 1281 becomes law, employers subject to the CCPA can breathe a sigh of relief. With administrative staff already stretched handling issues related to the COVID-19 pandemic, expanding current compliance efforts to address all of the CCPA's burdensome requirements would have been daunting for most employers. jdsupra.com

Cost-Governance-Compliance-Security
5 Reasons Why Data Centers Continue to Thrive
The data center continues to provide stability, affordability, and utility to organizations undergoing a complex digital transformation initiative.

What cloud-forward organizations don't talk a lot about is that many still rely on data centers to round out their technology operations and serve as the foundation for their digital transformation initiatives.

We've seen hybrid environments prove to be an effective strategy for IT leaders who want to achieve dynamic business objectives while minimizing cost and maximizing productivity.


1: Not All Workflows Are Ready to Migrate to the Cloud

2: Non-Elastic Applications Are Better off in the Data Center

3: Cloud Ingress and Egress Fees Can Be Insidiously Costly

4: Some Enterprises Lack the Resources to Govern Cloud Platforms

5: Cloud Security and Compliance Is Risky for Some Applications

A Hybrid Strategy Brings the Best of Both Environments

There's no doubt that the cloud has some clear advantages over the data center. But at the same time, the data center continues to provide stability, affordability, and utility to organizations undergoing a complex digital transformation initiative. networkingcomputing.com

The Takedowns of 5 Darknet Marketplaces
Everybody Ends Up in Jail - Dead - or Ripped Off By Their Own

AlphaBay Moderator Sentenced to 11 Years in Prison

Bryan Herrell Settled Disputes for the Darknet Marketplace



The former moderator of the now-defunct AlphaBay darknet marketplace has been sentenced to 11 years in prison after pleading guilty to a federal racketeering charge, according to the U.S. Department of Justice.

As AlphaBay moderator, Bryan Connor Herrell, 26, of Aurora, Colorado helped settle disputes between sellers and buyers of illegal items, including guns, drugs, stolen identity information and credit card numbers, prosecutors say. In January, he pleaded guilty to one charge of conspiracy to engage in a racketeer-influenced corrupt organization.

In a hand-written note sent to U.S. District Court Judge Dale A. Drozd before his sentencing this week, Herrell described himself as a greedy, lazy, anti-social loner who has turned a new leaf while in jail and is now trying to become a productive person.

AlphaBay, launched December 2014, was considered to be the largest darknet marketplace before it was shut down by the FBI and Europol in 2017, when it had about 369,000 listings, 350,000 active buyer accounts and more than 9,000 vendors, the Justice Department says (see: Darknet Marketplace AlphaBay Offline Following Raids). Herrell moderated about 20,000 disputes, according to prosecutors.

For the shutdown operation, known as "Operation Bayonet," Thailand police raided the house of AlphaBay's alleged founder, Canadian citizen Alexandre Cazes. He was detained by police in Thailand and was later found dead in his jail cell.

In addition to AlphaBay, several other darknet marketplaces have ceased operations.

For example, Empire, one of the world's largest darknet marketplaces, recently closed up shop in what appears to be an "exit scam," which included one or more administrators taking digital currency that was being held for customers in escrow accounts.

In May 2019, two darknet markets, Wall Street Market and Silkkitie, were shuttered by law enforcement officials (see: Darknet Disruption: 'Wall Street Market' Closed for Business).

Also in May 2019, the FBI seized The DeepDotWeb portal that acted as a guide to darknet marketplaces and arrested its alleged administrators as part of an international operation (see: FBI Shutters DeepDotWeb Portal; Suspected Admins Arrested). govinfosecurity.com

Shootings & Deaths
Chicago, IL: Walgreens stabbing: Mother of 2 stabbed to death while working at Wicker Park store; Person of interest in custody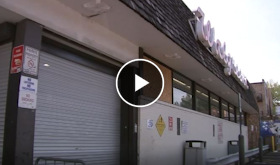 A person of interest is in custody after a 32-year-old woman was killed in a stabbing at a Wicker Park Walgreens Sunday, Chicago police said.

The woman was working at the drug store located at 1372 N. Milwaukee Ave. when an unknown person approached her just after 9:30 a.m., police said. The individual stabbed the victim multiple times and left the store, police said. The woman was pronounced dead at the scene. The victim has been identified as Olga Maria Calderon of Chicago, according to the Cook County Medical Examiner's Office.

This is the same Walgreens targeted by robber armed with knife earlier this week, police say. abc7chicago.com

San Antonio, TX: Suspected H-E-B Shoplifter shot and killed after Stabbing Officer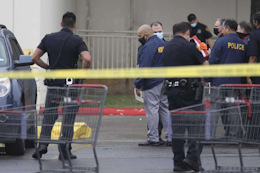 The Bexar County Medical Examiner's Office has identified the suspected H-E-B shoplifter who was shot and killed after allegedly stabbing a San Antonio police officer in the face last week. The suspect was identified as 61-year-old Major Carvel Baldwin. Baldwin's cause of death was due to a gunshot wound. Baldwin is believed to have been wanted on an outstanding warrant for aggravated assault. The incident occurred around 2:30 p.m. on Friday at the H-E-B on 2118 Fredericksburg Road. Officers were called to the incident after store security detained Baldwin, who was accused of shoplifting, said SAPD Chief McManus.

According to authorities, Baldwin was escorted out of the store by SAPD officer Corey Rogers, H-E-B loss prevention officer Michael Rios and off-duty Floresville police officer Roland Casillas. Once in front of Rogers' patrol car, Baldwin started looking into his backpack and going through his pockets, officials said. A second later, he came back "very aggressively, very quickly," and allegedly stabbed Rogers once in the face with a knife that had an approximately 5-inch blade, McManus said.

Baldwin then placed Rogers in a chokehold while attempting to slit his throat, officials said. Baldwin then continued to fight with the officers, and multiple shots were fired by the authorities. Baldwin died at the scene, officials said. The officer who was stabbed by a now-deceased suspected shoplifter was identified Saturday afternoon as SAPD officer Corey Rogers a four-year veteran. Roger was transported to San Antonio Military Medical Center in serious condition, but has since been released from the hospital, police said. mysanantonio.com

Spanish Fort, AL: Suspect identified in Bass Pro shooting, new details on averted mass shooting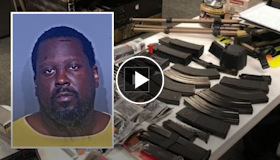 It was a frightening weekend at the Bass Pro Shops in Spanish Fort. The incident being what police believe could have been a mass shooting. The store isn't letting Saturday's shooting stop them with their doors still being open on Monday. Members of the community are aware of the shooting and are thankful it didn't turn into anything worse -- thanking police for their quick response. Robert Smith, 38, is in custody and is charged with resisting arrest, reckless endangerment, discharging a firearm into an occupied building and second degree assault relating to injuring an officer. An employee says they saw Smith firing several rounds into the store Saturday from two different semi-automatic rifles. Police then stunning Smith and arresting him before anyone was hurt. Police Chief John Barber says Smith was wearing a bullet proof vest. The Chief says he had three AR-type rifles, one AR pistol, a 9 mm rifle, shotgun and two pistols with several hundred rounds of ammunition for all the weapons. weartv.com

Birmingham, AL: 34-year-old man shot and killed after altercation outside club

Indianapolis, IN: IMPD investigating critical shooting outside CVS on northeast side

---

Robberies, Incidents & Thefts
Flagstaff, AZ: Caught on camera: Kidnapping attempt foiled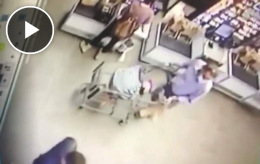 Police in Flagstaff, Arizona have arrested and charged a man who they say tried to leave a grocery store with a woman's infant child while she was buying groceries. Police located and arrested Jeffery Roholt, 59, and charged him with one count of kidnapping. Police initially released video and photos asking the public for help identifying the man. According to investigators, officers were called to the Bashas' grocery store Thursday, after a mother was buying groceries at the self-checkout when the man took her shopping cart that had her child inside. "The mother quickly noticed the male leaving with her infant and stopped the male, preventing her child from being abducted," Flagstaff Police Department said in a release. In an interview with police, Roholt told detectives he believed the cart was his and attempted to leave the store, but footage showed he'd never used another cart. 12news.com

Albany, OR: Man arrested for brandishing hatchet during IGA store robbery

More than 700 guns stolen from cars in Atlanta this year

Denver, CO: Gun Thief Sentenced 3 years For 'Smash-And-Grab' Of More Than A Dozen AR-15 Style Rifles