Apex 2022 Conference Recap

APEX 2022 has come and gone, and what a conference it was!

Immediately following the evening Welcome Reception was the APEX Council Dinner, sponsored by CBE, CONTROLTEK and Gatekeeper. The APEX Council, Elite Sponsors and 25 randomly selected attendees were whisked away by buses to a secret destination! Riddled with excitement and anticipation, the APEX buses arrived at Mount Richmore, the private mansion of John Rich (Big & Rich). There, John hosted the APEX group for dinner, cocktails and a private APEX concert to remember! Even the sponsors were surprised!

Guests took the opportunity to meet with John one-on-one, take photos, and hang out for the evening with cocktails and cigars from John's personal humidor. John even signed a custom TalkLP guitar, autographed it, then handed it to Scott Denton, CEO of Amphion!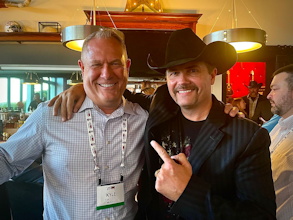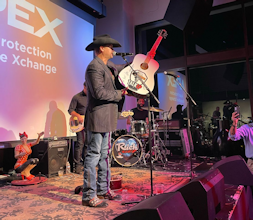 On APEX Day 1, the invitation-only attendees were met with relevant and timely content that only APEX can provide, such as:

• Perspective from the US Intelligence Community: Preparing for Political Unrest (Speaker: CIA)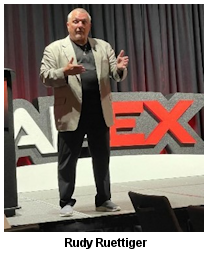 • Face Matching: Misinformation, Trends and Legalities (LP/AP Executives in the arena)

• Modifying Behavior for Maximum Shrink Success from Frontline Employees (LP/AP Executive panel, facilitated by Amber Bradley)

And don't forget, APEX is known for surprising their attendees, so they provided everyone with the surprise of a lifetime: the real Rudy Ruettiger, subject of the true-life story depicted in the movie, Rudy! How wonderful it was to hear the attendees cheer, "Rudy, Rudy, Rudy!" These chants went well into the evening as attendees were having dinner with the limited APEX sponsors.

Rudy gave the attendees an inspirational message of what it means to be a champion - a speech they will not soon forget!

Click here to see what happened on Day 2 and Day 3

Next year's APEX Conference is scheduled to be in Nashville, TN. September 13-15, 2023. To request an invitation or sponsorship information, email Amber@calibrationgroup.com. There is limited seating, so please request your invitation as soon as possible. APEX sells out every year.

---

Summer 2022 Weekend Shooting Analysis
America's Crime & Violence Surge Continues

500+ Killed in Big City Weekend Gun Violence Since Memorial Day Weekend


1,658 Shootings - 508 Killed - 1,740 Injured in 15 Big Cities Past 14 Weekends
The D&D Daily's Big City Weekend Violence Study - Memorial Day to Labor Day
The Daily's study analyzes weekend shooting data in 15 major U.S. cities from Memorial Day Weekend through Labor Day Weekend 2022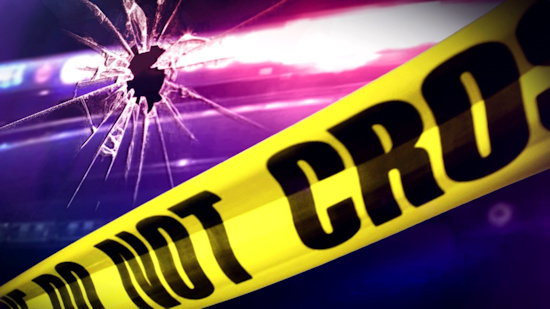 Starting Memorial Day Weekend, the D&D Daily began compiling and analyzing data from 15 major U.S. cities to get a snapshot of summer gun violence.

This past weekend, from August 26th through August 28th, there were 104 shootings recorded in these same cities, resulting in 42 deaths and 108 injuries.

The chart below shows the totals for each of the past 14 weekends dating back to Memorial Day weekend.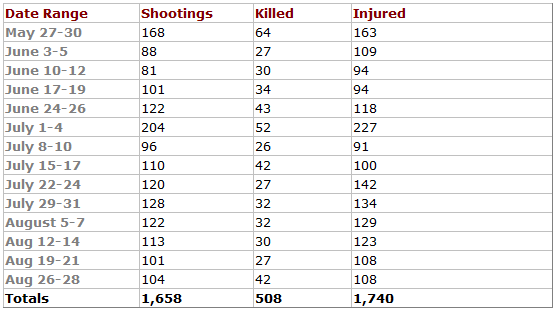 The D&D Daily will continue to track this data throughout the summer to capture the weekend violence trend in our nation's big cities as warm weather typically brings about more crime and violence.

Click here to see the list of incidents per city and follow along each week this summer as this spreadsheet will be updated every Monday. docs.google.com

Read more coverage about America's crime and gun violence epidemic in the section below

---

The U.S. Crime Surge
The Retail Impact

ORC is Funding Terrorism & Human Trafficking
'Laws have to change': Former NYPD official on retail theft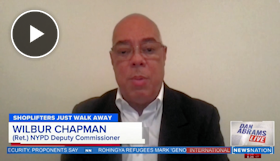 Surveillance footage shows seven suspects strolling out of a Lululemon in Manhattan's West Village last week with nearly $30,000 worth of clothing. The most shocking part of the video is that the security guards are standing there, watching it happen.

The incident comes just a few weeks after a different fashion bandit successfully burglarized half a dozen high end clothing stores in the same area.

"The security guards want to do something, clearly. It's their job to do that," retail analyst Hitha Herzog said Friday night on NewsNation's "Dan Abrams Live." "But what is the consequence? If they actually act and try to prevent these thieves from walking out of the store, they run the risk of getting hurt themselves."

Retired NYPD Deputy Commissioner Wilbur Chapman also weighed in, saying it's particularly difficult in New York.

"This is considered a nonviolent crime. So therefore, the people who commit them can be released on bail, and that allows them to become recidivist," Chapman said. "Each time they're arrested by the NYPD, they're released on bail. So as a result, they can come back and commit the crime."

Also, the security guards are not law enforcement officers. In New York, there is an option for businesses to hire off-duty police officers to guard their facilities, but it's not cheap. Herzog says small businesses are getting hit the hardest by organized retail theft.

"These are rings that are coming in taking merchandise and then selling it on the black market. That money is then being used to support illicit things like terrorism, like human trafficking, you know, some of the most horrific things," Herzog said.

"The laws have to change, and they have to give police the authority to lock people up and not worry about them being released 15 minutes later," Chapman said. "Allowing people to commit these crimes, and to continue these acts of violence against property, will just extend itself to acts of violence against people. It's just a matter of time." newsnationnow.com

Looters Wiping Out NYC Stores
High-end stores in SoHo and West Village come under siege from looters

New York City's high-end stores are becoming a target for robbers after another instance wipes a local Lululemon out of about $30,000 of merchandise

New York City's high-end stores have become a target for looters as a gang of thieves stole $30,000 worth of clothing from upmarket sportwear brand Lululemon while a security guard stood by. The brazen robbers, targeting the posh West Village neighborhood, rushed out of the store with their finds - without being apprehended by the security guard.

New York's shopping districts - including SoHo - have been under siege by robbers and looters in recent weeks, while law enforcement have been slammed for their lax approach to the crimes.

Meanwhile, some security guards said they feel hopeless as the thieves take off with thousands in merchandise without consequences. Marni manager Kristin Aureden told The New York Post that her associates just allow thieves to run free at their store located at 159-161 Mercer St.

Major crime in NYC is on the rise with a 35 percent increase since the same time last year, according to NYPD data. Robberies, grand larcenies, and auto thefts fueling the crime wave. There were about 3,000 more robberies reported to NYPD in 2022 through August 21 than there were last year.

Mayor Eric Adams indicated he won't be entertaining calls to decrease the number of cops in the city, but will discourage 'heavy-handed' policing from NYPD officers. dailymail.co.uk

Another Store Victimized by Fatal Gun Violence
Bend, OR: Two people fatally shot at grocery store, suspect takes his own life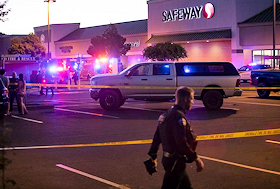 Two people were fatally shot on Sunday night by a gunman who opened fire at an Oregon grocery store before he was found dead, authorities said. Police responded around 7 p.m. to reports of a shooting at the Forum Shopping Center in the city of Bend, which is about three hours outside of Portland, according to the Bend Police Department.

Officials said the gunman, armed with an A-15-style rifle, began firing in the parking lot before entering a Safeway and fatally shooting a person at the entrance, adding that the gunman kept firing and killed a second person. Bend officers arrived and heard more gunshots before finding the apparent gunman dead inside the grocery store, authorities said, noting that the rifle and other weapons were scattered nearby. Police said the investigation is ongoing. The identity of the gunman was not released.

A witness told the Bend Bulletin the shooter walked down every aisle, spaying bullets at shoppers. She said she grabbed her handgun but ended up retreating through the back door, where employees were getting shoppers out of the building. thehill.com bendbulletin.com

Does New DA Restore Justice & Safety In SF - Time Will Tell
San Franciscans have called the new D.A. a hero or villain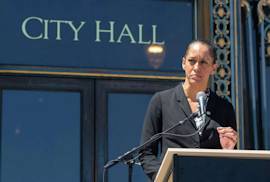 To her fiercest critics, she's an icy, corrupt puppet of the mayor who will stuff San Francisco's jails with low-level offenders and probably cackle as she does it. To her most loyal supporters, she's Superwoman, a savior in a suit who's arrived to restore justice, safety and accountability to our failing city. She was quit her job as a homicide prosecutor to join the campaign to recall her boss, District Attorney Chesa Boudin.

Some of Boudin's supporters have tried to paint her in stark terms - conservative to his progressive - when the truth is she's fairly middle-of-the-road in San Francisco, pledging to continue some of Boudin's reforms while paring back others.

Jenkins said she has "no desire to fill up jails," but said she does intend to seek incarceration more often than Boudin did - mostly for people repeatedly accused of serious crimes. Asked whether she considers herself "tough on crime," she said, "I think I'm tough when I need to be." "We've been living in a universe where regardless of how many times people offend and in what ways, there has been no consequence at all."

This week, she also announced her cash bail policy, saying she, like Boudin, is generally opposed to cash bail because it harms low-income people. Their policies appear similar - including seeking pre-trial detention in serious, violent crimes when public safety is in jeopardy - though Jenkins is likely to seek pre-trial detention more often. sfchronical.com

Security Guards Under Attack Nationwide
Six Security Officers Killed, Three Dozen Shot in 1 Week in U.S.
In just seven days, three California security officers, have lost their lives while on duty. At least two of them were unarmed.

The murders occurred at a casino, a marijuana dispensary, and a patrol assignment. In total, six security officers were murdered across the country during this time, and over three dozen were shot.

And on Friday, the Mall of America security team also were credited with capture of an armed robbery suspect who robbed a store with an AR-15 style rifle. Mall security officers were able to surveil the man on their extensive video surveillance system while notifying the Bloomington police. Because he posed an extreme danger to mall shoppers and staff, they formulated a plan to have plainclothes officers pose as shoppers and wait for the right opportunity to subdue him while uniform mall officers waited nearby to assist.

Multiple mall security officers caught the man by surprise as they tackled and quickly handcuffed the man who has since been charged with robbery and multiple other offense.

An unidentified marijuana security officer in Los Angeles County was killed during a robbery and a second Loss Angles security officer was murder while trying to stop a car burglar LAPD said. Also in California, 27-year-old Sean Bernal a security officer was murdered during a robbery at the Capitol Casino.

Two Texas security officers also died this week. A shooting in Houston left one officer dead while a missing security officer was found almost two weeks later in a submerged vehicle in a lake on the property where he was on duty.

An Augusta Georgia security, forty-three-year-old Cynthia Wright, was found murdered in the morning hours at the Union Agener Animal Health Distribution Center. Police identified a suspect, identified as 32-year-old Cornell Thomas.

The shootings, murders, and serious assaults of security officers during the past week continue to highlight the extreme dangers that mostly unarmed, and poorly trained security officers face every day. privateofficerbreakingnews.blogspot.com

Violence Erupts at 'Straight Pride' Rally
Fireworks, pepper spray and arrests in Modesto as protesters clash at straight pride rally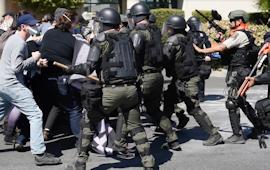 Insults turned to violence on Saturday as participants in a National Straight Pride Coalition rally were met by a much larger number of LGBTQ and pro-choice counterprotesters in Modesto. Police estimated the straight pride crowd at "30-ish" people and their opponents at 125 to 150.

It's the fourth consecutive year that straight pride demonstrators have assembled in front of the Planned Parenthood building on McHenry Avenue, and like last year, violence quickly ensued.

A scuffle ensued as a Proud Boy attempted to push past the police, said a man who gave his name only as Richard. He said he watched the violence as a "straight pride" supporter but did not identify as a Proud Boy himself. Counterprotesters started throwing water bottles in retaliation. A blast went off, and a firework ballooned from the street in red streaks. modbee.com

Illinois: Theft on the rise at local hardware stores

Lynnwood, WA: Police working to quell organized retail theft

---

COVID Update

608.9M Vaccinations Given
US: 96M Cases - 1M Dead - 91.6M Recovered
Worldwide: 606M Cases - 6.4M Dead - 581.6M Recovered


Private Industry Security Guard Deaths: 362 Law Enforcement Officer Deaths: 794
*Red indicates change in total deaths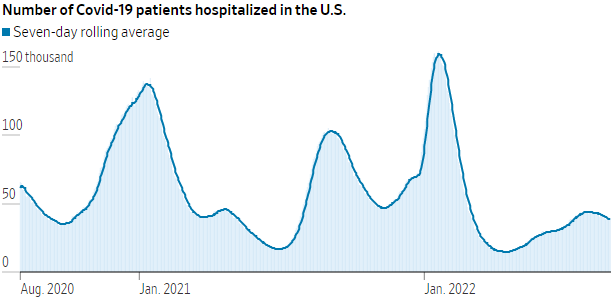 One of Many Ways COVID Changed Retail Forever
Curbside pickup is here to stay, and retailers are going all in

With inflation causing consumers to change their spending habits, major retailers are leaning into "omnichannel" shopping options to draw in customers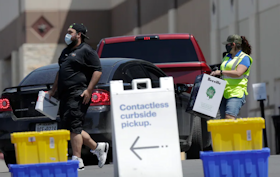 Curbside pickup, BOPIS (buy online, pick up in-store) and other "omnichannel" approaches meant to make shopping seamless no matter the point of purchase - in-store, by phone, app or desktop - were already gaining traction before the coronavirus crisis took hold in early 2020.

But the pandemic forced retailers to adapt quickly to new safety concerns and social distancing norms, and now there's no going back for many consumers: 33 percent of adults younger than 50 who started using curbside pickup during the pandemic say it's a habit they expect to continue, according to a study from the Associated Press-NORC Center for Public Affairs Research and the SCAN Foundation.

Retailers ranging from major department stores to local hardware stores are leaning into the demand. But some may take it a bit further - by adding fees.

"Retailers have started to see it as a competitive advantage," said Katherine Cullen, the senior director of industry and consumer insights at the National Retail Federation. "They know it's something shoppers like ... and it addresses the reality that there's not really a distinction in consumers' minds anymore between online or in-store." washingtonpost.com

Retail's COVID Bounceback
Retail is back: Empty space now below pre-Covid levels
As the office market continues to struggle with vacancies, retail has bucked the trend. National retail availability is not only below where it was when the pandemic hit, but at the lowest level since the Great Recession, according to a Bisnow report of an analysis by CoStar.

As retail vacancies decline, rents are shooting up. The average asking rent for retail properties is growing at its fastest pace in more than a decade, according to the analysis.

Consumers have been increasing their retail spending in recent weeks, despite talk of a recession. From June to July, consumer spending excluding automobiles increased by 0.4 percent, according to the Census Bureau.

While consumer spending influences whether companies fill retail spaces, other factors are at play. Retail bankruptcies are at their lowest level in seven years. And inflation could be prompting Americans to spend money before prices go up. therealdeal.com

The Office's Last Stand
It's either the end of the era of flexibility around where work takes place - or the beginning of outright rebellion.
Each pandemic fall has brought with it employers' hopes of a broad-scale return to the office. Last year's plans were derailed by the Delta variant. But this time, business leaders are adamant that they won't change course. Seriously.

It's been more than two years since the rules of the working world snapped. On all sides of the debate over returning to the office, the stakes feel high as ever. More than one-third of U.S. workers who can do their jobs from home want to stay permanently remote, according to recent data from Gallup. Meanwhile, executives realize that if they don't persuade their employees to come back now, with pandemic restrictions eased in most areas, the new norms of flexible work will be hard to unstick. So, some sense a standoff coming. Bosses say the office deadlines are real; workers are testing just how much they mean that. nytimes.com

Monkeypox Cases Are Declining in New York City and Globally
Rising vaccinations rates combined with changes in sexual behavior have shifted the disease's trajectory, health officials said.

Google workers frustrated after office Covid outbreaks, call to modify vax policy

Government website to suspend orders for free COVID tests due to limited supply
---

U.S. Sentencing Commission
Hobbs Act Convictions Tops Ranks

Federal Robbery: Prevalence, Trends, and Factors in Sentencing

"Robbery offenders were rearrested at a higher rate and for more serious crimes than other violent offenders."



(Published August 18, 2022) This comprehensive study of robbery offenders sentenced in fiscal year 2021 provides an analysis of the characteristics of robbery offenders, their criminal history, and their sentences imposed. The report also provides analyses on the prevalence of robbery offenses and how they were committed, including who was robbed, what was taken, the use or threatened use of physical force, the use of a firearm or other dangerous weapon, and whether any victim was injured or killed during a robbery.

This report builds upon the Commission's recent observations regarding the high recidivism rates among federal robbery offenders.

This report provides for the first time a comprehensive study of robbery offenders using fiscal year 2021 federal sentencing data. ussc.gov

DOL & FTC to Monitor & Regulate Company Surveillance - More Oversight?
Democrat urges Labor Dept. to regulate tech that monitors employees in the workplace
Sen. Bob Casey (D-Pa.), a member of the Committee on Health, Education, Labor and Pensions, is urging the Department of Labor to monitor and regulate how companies are using invasive technology to monitor their employees during work hours.

In a letter addressed to Labor Secretary Marty Walsh, Casey called for the agency to push for more oversight, accountability and transparency on how these surveillance technologies are being used in the workplace and how they are impacting workers' privacy. "Without oversight, more and more intrusive technologies will be implemented in the workplace," he added.

Earlier this month, the Federal Trade Commission announced that it was looking at ways to crack down on harmful commercial surveillance and lax data security.

"Firms now collect personal data on individuals at a massive scale and in a stunning array of contexts," said FTC Chair Lina Khan in a statement.

Casey added that the Labor Department should follow suit to address surveillance in the workplace. thehill.com

Victoria's Secret Hulu Documentary Ties Wexner & Epstein Together
Victoria's Secret CEO insists documentary that explored ties to Jeffrey Epstein was a 'non-event'
The CEO of Victoria's Secret insisted that the explosive Hulu documentary in July that chronicled the lingerie giant's links to dead pedophile Jeffrey Epstein was a "non event" - instead blaming the retailer's lackluster quarter on the economy.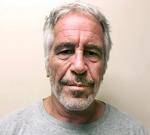 Victoria's Secret was bracing for a double whammy when the Hulu documentary "Victoria's Secret: Angels and Demons" was released on July 14, illustrating the close relationship between Epstein and billionaire Les Wexner, the former head of Victoria's Secret and its parent, L Brands.

The documentary claims that while Epstein was drawn to Wexner's for his money and access to the Victoria's Secret super models - some of whom he allegedly abused - Wexner saw Epstein as sophisticated and glamorous. Epstein also gave financial and legal advice concerning Wexner's pre-nuptial agreement, according to the documentary.

The documentary even suggests that the men had a sexual relationship - which Wexner "categorically denied" in a statement through his attorney.

"We were extremely prepared," for the documentary, Chief Executive Martin Waters told analysts on a Thursday conference call, adding that it turned out to be a "non event," because it had "very low viewership."

"After years of tarnishing the brand," Waters added, "99% of what we do today is polishing the brand. We are on a journey, we still have more to do," but "we are on the right track."

Victoria's Secret has been revamping its brand image over the past couple of years moving away from its sexualized advertising, adding more diverse models, including plus size women to its marketing, but consumers are less concerned about such factors in a struggling economy. nypost.com

FBI's Former Active Shooter SME
Closing the Critical Gap in Active Shooter Response
The unprecedented levels of preparedness and resiliency we have collectively institutionalized to combat this violence that no one is precluded from, individual mitigation success will-and always will be-centered on human beings making critical decisions under extremely difficult circumstances. These decisions are compounded by the underlying reality that no one really knows how they will respond to what is likely the most terrifying experience of their lives.

The Offender's Advantage - The Human Reaction - The Critical Gap asisonline.com

Hillandale Farms - 1 of Leading Suppliers of Eggs & Related Products Across U.S.
Former Hillandale Farms Accountant Pleads Guilty in $6.8 Million Embezzlement Scheme
PITTSBURGH -Jonathan A Weston, age 58, a resident of Canonsburg, Pennsylvania, pleaded guilty in federal court to charges of fraud conspiracy, money laundering conspiracy, and tax fraud.

from October 2005 to January 2019, Weston, a former accountant for Hillandale Farms Co. located in Greensburg, Pennsylvania, engaged in a scheme with his personal secretary and company bookkeeper known as VP, to embezzle approximately $6.8 million dollars from Hillandale Farms, and then launder the stolen money businesses they both controlled, to purchase collectible cars and real estate and pay for personal expenditures.

Both Weston and VP laundered millions of stolen funds for themselves. Buying numerous expensive cars and collectable cars, going on expensive vacations, a condo, buying several car washes and Katie's Kandy stores, and thousands of dollars in credit card expenses. In 2019, VP died.

Scheduled sentencing for Jan. 3, 2023. The law provides for a total sentence of 58 years in prison, a fine of $2,550,000, or both. justice.gov

Apple's Ramping-Up Union-Related Talking Points
Apple to Hold First Company-Wide Retail Meetings Since 2019 This Weekend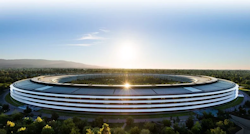 Apple will hold rare company-wide retail meetings this weekend, the first in three years since the start of the global health crisis, according to sources familiar with the matter.

This year's meetings, however, come amid widespread tension within Apple over unionization, a factor not present in years past. Apple has been ramping-up its union-related talking points in the last several weeks, MacRumors has reported. Last week, Apple Store leaders across the United States communicated what employees perceived as "anti-union rhetoric" in a coordinated attempt to ease staff concerns. macrumors.com

Union's Making a Comeback?

First Chipotle Votes to Unionize in Michigan

Third Alberta Starbucks Votes to Unionize

Fortis - World-Wide Ground Transportation For Billionaires
From the wildest requests they've gotten and the extreme steps they take to keep clients safe.


Last week's #1 article --

Regional AP Leader's Murder Case
Man stabbed teen in the back, slit her throat before dumping body in Flowery Branch, detective says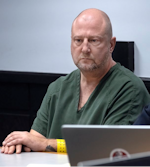 A Duluth man stabbed a 19-year-old Atlanta woman in the back and drove around in a panic before dumping her body in a wooded area of Flowery Branch, according to testimony Friday, Aug. 19, in Gwinnett County Magistrate Court.

Timothy Krueger Sr., 49, appeared in court with defense attorney Scott Drake for charges of felony murder and aggravated assault in the June 16 death of Sarai Llanos Gomez. Gomez's body was found June 20 in a wooded area of Paradise Point Road in Flowery Branch after a homeowner smelled a strong odor in the neighborhood.

Gwinnett County Police Cpl. John Jorstad said Gomez was a female escort, who used a separate number advertising her services. With phone records, Jorstad said they were able to determine that Krueger's number communicated with Gomez's number more than 70 times between June 10 and June 16. gainesvilletimes.com

Read the D&D Daily's original reporting of this case here
CSO Whistleblower Fallout
Twitter Security Allegations: Cybersecurity Experts Respond

Behind-the-Scenes Security Reality at Well-Known Brands Not Always Pretty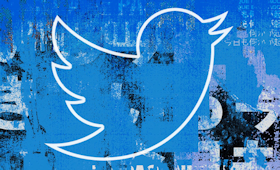 To recap: Peiter Zatko sent a whistleblower complaint to the federal government, alleging in part that Twitter continued to have "extreme, egregious deficiencies" in its security posture. Zatko, who's also known as "Mudge," was hired by then-Twitter CEO Jack Dorsey in July 2020 as the company's first-ever security head. His hiring followed a series of embarrassing security failures at Twitter, including some high-profile authentic accounts - owned by Elon Musk and Joe Biden, for starters - getting seized by scammers to push cryptocurrency. Dorsey tasked Zatko with working with the company's then CISO, Rinki Sethi, to fix the problems.

The complaint was filed on Zatko's behalf by Whistleblower Aid with the Securities and Exchange Commission, Department of Justice and Federal Trade Commission, as well as with congressional committees that have jurisdictions that concern Twitter (see: Twitter's Ex-Security Chief Files Whistleblower Complaint).

Full Details Not Yet Available

Twitter's PR strategy hasn't been lost on other cybersecurity experts. "He filed an SEC complaint, this isn't a Medium post," says Rich Mogull, a former Gartner analyst who's CEO of Securosis. "This is not someone you want to face on the stand across from you."

"Allegations resorting to a smear campaign against him is a really stupid idea" for Twitter, says Robert M. Lee, CEO of Dragos. "His character, skills, leadership, etc. are some of the most beloved and well documented in the community. Your response is telling. Focus on the facts."

While criticizing Twitter's "'disgruntled employee' PR playbook," British cybersecurity expert Kevin Beaumont notes that Twitter has likely already been attempting to address problems flagged by Zatko. "To be clear, it's extremely common to find security behind the scenes at orgs to not be as rosy as people might imagine," Beaumont says.

Ongoing Problems?

Some anecdotal evidence continues to suggest there are still deficiencies in Twitter's security practices and posture. For example, Al Sutton, CTO at software services and solutions provider Snapp Automotive, says that more than a year and a half after his Twitter employment ended, the company has failed to remove certain access rights. govinfosecurity.com

FCC Investigating How AT&T, Best Buy, Verizon & Others Collect Data
Most top mobile carriers retain geolocation data for two years on average, FCC findings show
Ten of the top 15 mobile carriers collect geolocation data and provide no way for consumers to opt-out, according to information from the telecom companies the Federal Communications Commission published Thursday.


The carriers' answers to questions about data collection and retention from the FCC come in response to a July request from the agency seeking information on geolocation practices in light of concerns about how law enforcement could use phone data to arrest abortion-seekers in states where the procedure is now illegal or will soon be outlawed.

AT&T, Best Buy Health, Charter, Comcast, Consumer Cellular, C-Spire, DISH Network, Google FI, H2O Wireless, Lycramobile, Mint Mobile, Red Pocket, T-Mobile, U.S. Cellular and Verizon responded to the FCC inquiry.

In their responses, companies generally cited the need to comply with law enforcement requests as well as FCC rules as their reason for being unable to allow consumers to opt-out of collection and retention.

The responses also provided a window into data retention practices, which ranged from two months to five years for cellular tower data for the responding companies. Only seven of the companies explicitly mentioned protecting that data with encryption.

Geolocation data offers a detailed window in the lives of users, including everything from where they shop to what medical providers they seek out.

The agency isn't relying on the carriers' responses, however. Rosenworcel tasked the agency's Enforcement Bureau with a follow-up investigation into making sure carriers follow the FCC rules that require them to disclose how they are using and sharing geolocation data. cyberscoop.com

Impersonating Brands in Phishing Emails
Ransomware dominates the threat landscape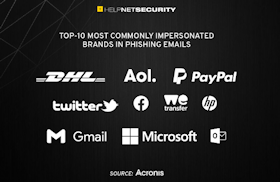 To extract credentials and other sensitive information, cybercriminals use phishing and malicious emails as their preferred infection vectors. Nearly one percent of all emails contain malicious links or files, and more than one-quarter (26.5%) of all emails were delivered to the users inbox (not blocked by Microsoft365) and then were removed by Acronis email security.

Moreover, the research reveals how cybercriminals also use malware and target unpatched software vulnerabilities to extract data and hold organizations hostage. Further complicating the cybersecurity threat landscape is the proliferation of attacks on non-traditional entry avenues. Attackers have made cryptocurrencies and decentralized finance systems a priority of late. Successful breaches using these various routes have resulted in the loss of billions of dollars and terabytes of exposed data.

The use of phishing, malicious emails and websites, and malware continues to grow.

● Six hundred malicious email campaigns made their way across the internet in the first half of 2022.

● 58% of the emails were phishing attempts.

● Another 28% of those emails featured malware.

Companies like Microsoft, Google, and Adobe have emphasized software patches and transparency around publicly submitted vulnerabilities. These patches likely helped stem the tide of 79 new exploits each month.

Breaches leave distress in their wake

Cybercriminals often demand ransoms or outright steal funds from their targets. But companies do not suffer challenges only to their bottom lines. Attacks often cause downtime and other service-level breaches, impacting a company's reputation and customer experience. helpnetsecurity.com

Third Party Vendor Access Again!
DoorDash Discloses Data Breach Related to Attack That Hit Twilio, Others
DoorDash said hackers abused a third-party vendor's access to its systems. The attacker abused DoorDash's internal tools and gained access to the information of 'a small percentage of individuals'. securityweek.com

Latvian Individual Extradited for Securities Fraud & Wire Fraud in Crypto Scheme
"Auzins perpetrated a brazen scheme in which he fleeced investors who funneled millions of dollars into fraudulent cryptocurrency," stated United States Attorney Peace.

LastPass Suffers Data Breach, Source Code Stolen
CHP arrests five in connection with $9M large-scale cargo theft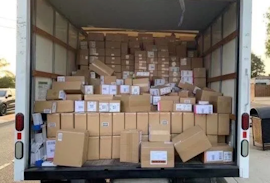 A two-year investigation by the California Highway Patrol Golden Gate Division Cargo Theft Interdiction Program team has ended with five arrests in connection with a large-scale cargo theft operation, officials announced this week.

The suspects are responsible for over $9 million of loss related to the theft of cargo shipments of electronics and electronic components, officials said in a social media post.

In all, five suspects were arrested, more than $1 million in stolen cargo was recovered and nearly $250,000 in cash was seized. Items recovered included products from Google, MSI, Hewlett Packard, Samsung, Dell, Microsoft, Sonos, Sony, Apple, Asus, Ring, Max Mara and other brands.

The investigation is ongoing. To maintain the integrity of the case, specifics regarding the identities of the suspects are being withheld, officials said. mercurynews.com

Bridgeport Man Pleads Guilty To Defrauding Amazon - $210,000
RAJHNI YANKANA, 27, of Bridgeport, created multiple vendor accounts with Amazon allowing him to sell merchandise through the website on a third-party basis. He often opened the accounts using false names, email addresses and other identifying information. After setting up the accounts, Yankana represented to Amazon that he was shipping it valuable merchandise to be held for sale by the company. In reality, he would not ship the merchandise, and would later falsely claim that it had been lost, supporting his false claims with fabricated documents. Amazon sent Yankana a series of refunds for the purportedly lost merchandise.

The government contends that Amazon lost approximately $210,000 as a result of Yankana's criminal conduct.

Yankana pleaded guilty to one count of wire fraud, an offense that carries a maximum term of imprisonment of 20 years. Scheduled sentencing for January 6, 2023. justice.gov

Montclair, CA: Jewelry store clerks fight back against $200k Smash-and-Grab robbers with cans and calculators
More than $200,000 in jewelry was stolen in a smash-and-grab robbery at a jewelry store in Montclair Place Mall Thursday evening, but not before store employees were able to get some shots of their own in. youtube.com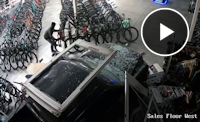 South Jordan, UT: Possibly $100k in damage to South Jordan bike shop during break-in
South Jordan business faces thousands of dollars in damage after a truck drove into their building during a theft on Saturday. The truck was seen on security footage driving through both sliding doors of Hangar 15 Bicycles before two suspects took five electric bikes. An additional eight to ten bikes were ran over by the truck as it entered and left the building, according to business owner Mike Pratt. He estimated close to a $100,000 loss for the business due to the incident. kjzz.com

Napa, CA: 3 arrested after 'snatch and grab' robberies in Napa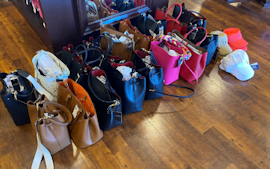 Three people were arrested Friday after stealing merchandise and leading police on a pursuit in Napa, the Napa Police Department (NPD) announced. The robbery happened at Napa Premium Outlets. The Napa County Sheriff's Office and American Canyon Police Department spotted the vehicle and pursued. The chase ended in a crash after the suspect car drove off an embankment on Red Top Road, NPD said. Police recovered thousands of dollars in merchandise and arrested three suspects. An image shared by Napa police (above) showed Ralph Lauren purses and hats among the items that were taken. kron4.com

Lynnwood, WA: Police working to quell organized retail theft
As the glass door to Plato's Closet shattered, five thieves busted into the store, wasting no time, one of them swipes the cash register. Reports show organized retail theft in Lynnwood is on the rise and the PD is working with businesses to crack down on it. LPD did not get back to us on how they plan on doing this and the stats we requested. All we got was this statement from the generic media email: KOMO spoke to the manager of Plato's Closet - which is near the Alderwood Mall. They provided us surveillance video - showing them taking off with purses and cash and breaking into a safe. The manager says they aren't the only ones in the area dealing with this issue. "Pretty much in and out in like 5 or 6 minutes," store manager Robbie Woodworth said. The camera then captured the group breaking into the backroom using a saw to attempt to open the safe. After seeing the video, Woodworth feels this was all planned. komonews.com

Baton Rouge, LA: 3 teens arrested in gun store burglary; 17 stolen guns found in home

Dauphin County, PA: $4,000 worth of products stolen from Rural King

Suffolk County, NY: Police Seek Duo Accused Of Stealing $3.5K In Electrical Supplies From Lowe's

York County, PA: Two day $3,000 Kohl's theft has police searching for details

Northbrook, IL: Man and woman stole items from Willow Road store on three separate occasions

Featured Job Spotlights

An Industry Obligation - Staffing 'Best in Class' Teams

Every one has a role to play in building an industry.
Filled your job? Any good candidates left over?
Help your colleagues - your industry - Build 'Best in Class' teams.

Refer the Best & Build the Best
Quality - Diversity - Industry Obligation


---






VP, Asset Protection & Retail Operations
Washington, D.C.
The candidate will oversee the development of innovative strategies, programs and solution which help retailers mitigate loss and reduce total retail risk; Direct oversight of the NRF Loss Prevention Council and Retail Operations Council...






Director, Service Delivery Test and Turn-up
Remote Opportunity
The Director of Test and Turn-up (TTU) Operations is responsible for leading a team of security and network support personnel that provide end/end support for field engineers and contractors installing and servicing Interface Managed Systems. This position is responsible for managing & leading a team that owns all aspects of the installation service delivery processes required for the customers...






Sr. Manager, Brand & Asset Protection - West
Pacific Northwest or California - posted August 29
As the Senior Manager of Brand and Asset Protection for North America, you will part of an innovative Asset Protection team, whose mission is to prevent, identify and mitigate risks to our business. You will support with the creation of foundational asset protection programming and will lead its delivery to our North American store base...






Sr. Manager, Brand & Asset Protection - East
Toronto, ON Area or NYC Area - posted August 29
As the Senior Manager of Brand and Asset Protection for North America, you will part of an innovative Asset Protection team, whose mission is to prevent, identify and mitigate risks to our business. You will support with the creation of foundational asset protection programming and will lead its delivery to our North American store base...





Business Continuity Planning Manager
Jacksonville, FL - posted August 5
Responsible for developing, implementing and managing the company's Business Continuity (BCP) and Life Safety Programs to include but not limited to emergency response, disaster recovery and site preparedness plans for critical business functions across the organization. In addition, the position will develop and lead testing requirements to ensure these programs are effective and can be executed in the event of a disaster/crisis...





Region AP Manager (Florida - Treasure Coast Market)
Jacksonville, FL - posted June 17
Responsible for managing asset protection programs designed to minimize shrink, associate and customer liability accidents, bad check and cash loss, and safety incidents for stores within assigned region. This position will develop the framework for the groups' response to critical incidents, investigative needs, safety concerns and regulatory agency visits...





Regional Safety Manager - South Florida Region
Jacksonville, FL - posted June 17
This position will manage the safety program for an assigned group of stores that is designed to minimize associate and customer accidents. This includes reviewing and recommending loss control strategies, ensuring program conformance to applicable laws and regulations, preparing required reports, and monitoring and evaluating the program activities in stores...






Corporate Risk Manager
Seattle, WA / Tacoma, WA / Portland, OR - posted June 14
Summary of Role and Responsibilities: A proactive approach to preventing losses/injuries, whether to our employees, third parties, or customer's valuables. They include but are not limited to cash in transit, auto losses, or injuries....






Corporate Risk Manager
San Diego, CA / Los Angeles, CA / Ontario, CA - posted June 10
Summary of Role and Responsibilities: A proactive approach to preventing losses/injuries, whether to our employees, third parties, or customer's valuables. They include but are not limited to cash in transit, auto losses, or injuries....





Corporate Risk Manager
Atlanta, GA / Birmingham, AL - posted June 10
Summary of Role and Responsibilities: A proactive approach to preventing losses/injuries, whether to our employees, third parties, or customer's valuables. They include but are not limited to cash in transit, auto losses, or injuries....





Physical Security Operations Center Leader
Columbia, MD - posted June 8
The primary purpose of this role is to partner, lead and manage a Central Station/Physical Security Operations Center driving operational execution and enhancements to ensure effectiveness and a positive customer experience. This individual is also responsible for leading a team of operators providing professional and accurate responses...





Loss Prevention Specialists (Store Detective)
Albany, NY; Hyannis, MA; Burlington, VT; Hartford, CT
- posted May 6
Detect and respond to external theft and fraud by working undercover within the store(s) you are assigned to. Working as a team with store management and associates in combating loss in the store(s). Developing and analyzing external theft trends, utilizing information in company reports and information gathered from store management and associates...





Retail Asset Protection Associate
Medford, MA; Brockton, MA; East Springfield, MA - posted May 6
The Asset Protection Greeter role is responsible for greeting all customers as they enter the store, ensuring that customers see the Company's commitment to provide a safe and secure shopping environment, as well as deterring theft, shoplifting, or other dishonest activities...





Loss Prevention Supply Chain Manager
Fresno, CA - posted April 25
The Loss Prevention Manager, Supply Chain (LPMSC) drives shrink improvement and profit protection activities for an assigned distribution center (DC), its in-bound and outbound shipping networks and its third party pooling centers...






Asset Protection Lead (Regional), Atlanta/Carolinas
Atlanta/Charlotte - posted April 22
Responsible for the protection of company assets and mitigation of risk. Effectively communicates, trains, implements, and monitors all aspects of Asset Protection programs in assigned markets. These programs include Tier Shrink Reduction Strategy, training and awareness, store audits, investigative initiatives, profit protection, health and safety and budgetary compliance...





Regional Loss Prevention Auditor
Multiple Locations - posted April 20
The Regional Loss Prevention Auditor (RLPA) is responsible for conducting operational audits and facilitating training meetings in our clients' locations. The audit examines operational controls, loss prevention best practices, and customer service-related opportunities...






Business Manager
Dallas/Fort Worth Area, TX - posted April 6
Sapphire Risk Advisory Group is seeking a Business Manager to work in the company's Dallas-area office in a W2 position and will closely partner with other members of the team to manage projects and communicate with contractors, vendors, and clients...

---

Featured Jobs

To apply to any of today's Featured Jobs, Click Here