Webinar Coming Tomorrow!

The UK's Emerging Use of Biometrics in Retail Security

Biometrics in Retailing: Latest Thinking and Best Practices

Join us for updates & an informed discussion on emerging use of biometrics in retailing



Biometric authentication, such as fingerprint and facial recognition, provide a higher level of security by using characteristics that are extremely difficult to duplicate or steal.

For retailers looking to control staff access, manage time & attendance and high security areas, to what extent do biometrics represent an opportunity Vs current methods?

This session, which will start with a presentation from one of the retailers in the working group who will share their multi-year experience of a store wide deployment of biometrics and share their latest thinking. This will be followed by updates and commentary from other retailers in the group, including an update on the use of facial recognition in Distribution Centres for staff access control

This meeting is for retailers, CPG's and academics only.

---

LPRC: AP investigator assisted by FaceFirst at least eight times more efficient
Latest research analysis reveals investigator assisted by face matching technology identified twice the number of incidents, delivered four times the case value
An AP investigator using FaceFirst face matching technology was at least eight times more efficient than his unassisted colleague working the same case, according to new research. The AI-assisted investigator identified twice as many affected stores and delivered more than four times the case value.

The Loss Prevention Research Council (LPRC) researches how retailers can effectively prevent retail crime, reduce losses, and improve store safety. Dr. Cory Lowe, LPRC senior research scientist, presented his case study research results on October 3, 2023, during the annual IMPACT conference hosted at the University of Florida.

In a presentation titled "ORC Case Study: The Difference Face Matching Makes," Lowe explained how an unaided investigator fared against a fellow investigator using FaceFirst's face matching technology. The investigators are employed by a retailer that's a FaceFirst client, and both worked the same active gift card fraud case. Here's an overview of their respective results:

Unassisted using traditional CCTV
Investigation time: 18 hours, 34 minutes
Locations identified: 11 stores
Case value: $8,800
Identified one related vehicle; no plate
Identified one suspect
Did not identify possible accomplice
Assisted using FaceFirst
Investigation time: 2 hours, 5 minutes
Locations identified: 22 stores
Case value: $37,475
Identified two vehicles, plates for both, VIN
Identified one suspect
Identified possible accomplice
Foiled four attempts to place tampered cards
Deterred an additional $8,600 loss
Ongoing real-time face match monitoring

Gainesville (FL) Police Detective Sgt. Nick Ferrara joined Lowe for the presentation. "Nick was the Florida Retail Federation Officer of the Year in 2022," Lowe said. "He has been using facial recognition technologies for many years. He's widely recognized as someone who's doing it right and winning the fight."

Ferrara said efficiency is more vital than ever for short-staffed law enforcement agencies and retailers. "This case study is a textbook example of working smarter and not harder," Ferra said. "Time is precious, and this technology is a force multiplier. Spend two hours on an investigation versus 18 hours, then devote that extra time to other cases. The unassisted one—it's a decent case, but the assisted one is one hell of a case to present to a prosecutor."

Lowe addressed several extrapolations that could be made from the data, including additional efficiency calculations. "You can use case value as a common metric," he said. "The assisted investigator built a $37,475 case in 1.97 hours. That's 19,022 case dollars per hour. The unassisted investigator built an $8,800 case in 15.067 hours, not counting the initial search for the suspect. That's 584 case dollars per hour. In terms of case dollars per hour, the assisted investigator was 32.57 times more efficient."

FaceFirst considers the use of AI with human oversight vital for retailers. Consider the risks of being caught unaware when a known offender enters your store. If you knew there was a proven solution to keep your valued customers and associates safer from violent offenders, would you implement it? The real risk is answering no. FaceFirst's solution is fast, accurate, and scalable—learn more today at facefirst.com.

---

The U.S. Crime Surge
The Retail Impact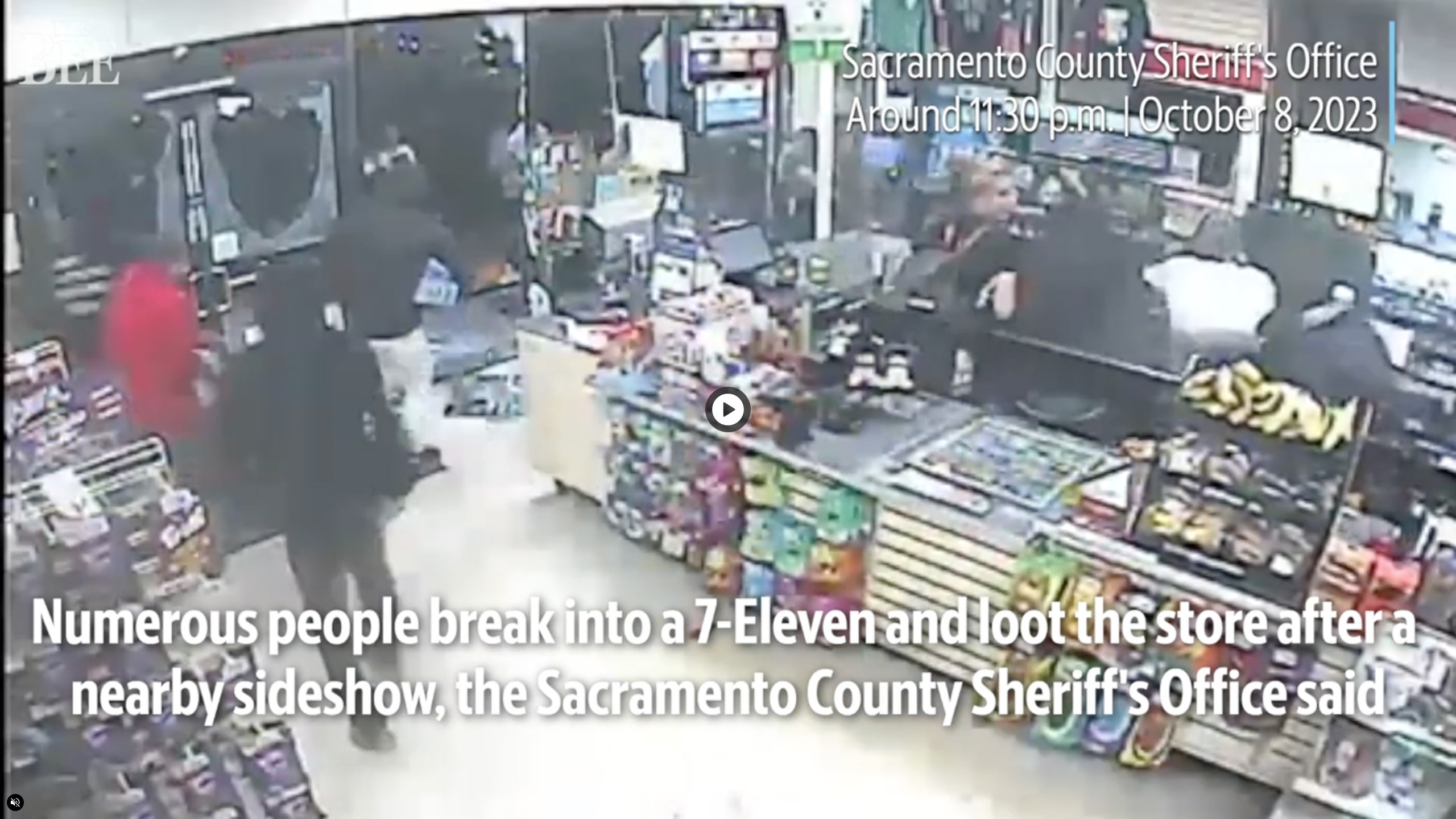 California lawmakers this session want to prioritize strategies to combat retail theft, which shopping chains say is prompting increased security and store closures.
But is the state truly experiencing a significant uptick in retail crime? The answer is complicated.
Assembly Speaker Robert Rivas, D-Hollister, this fall and winter will convene a Select Committee on Retail Theft to examine an "alarming rise" in shoplifting, organized burglaries and robberies, which he said are "appalling and affect everyone" in a news release.
While some forms of retail theft have increased in California, others have not gone up dramatically. And experts say undoing some of the state's criminal justice reforms in the name of stopping thieves could prove ineffective or have negative consequences.
"We have to dispense with this simplistic narrative that reforms are what caused the crime and the crime is what causes all of the retail problems that the retail establishments are reporting," said Charis Kubrin, a professor of Criminology, Law and Society at UC Irvine.
"It's not to say that crime doesn't matter. It's not to say that it's not a factor, not to say it's not a piece of the puzzle. It's just not the entire puzzle."
California retail crime data
The Public Policy Institute of California in September analyzed 2022 crime data and found shoplifting rates were lower last year than they were in 2019, before the COVID-19 pandemic. However, commercial burglary and robbery rates increased.
Kubrin, the UC Irvine professor, said organized retail theft — in which groups of thieves steal large quantities of items to resell — is a bigger concern than shoplifting, although there is little systematic data on the crime.
"The smash-and-grabs and the commercial burglaries, commercial robberies, that plays a role in what is happening with the shuttering of the Targets and others," she said. "But I don't think that is the whole story."
Proposition 47 concerns
Some lawmakers have tied Proposition 47 to an increase in retail theft. Several have authored unsuccessful bills to repeal or change the law, in some cases lowering the felony theft threshold to $400.
But Kubrin thinks altering Proposition 47 would be a mistake.
Exploring retail theft solutions sacbee.com
Alameda County District Attorney Pamela Price matched the $2 million Organized Retail Theft Vertical Prosecution state grant that her office was awarded in September with an additional $2 million. This raises the total funding to combat organized retail crimes within the county to $4 million.
The funds came from the Budget Act of 2022 (Senate Bill 154) that Gov. Gavin Newsom signed last year, which allocated a total of $267,118,293 to fight organized retail crime, the largest-ever single investment by the state.
In Alameda County, the Newark and Fremont police departments were among the 31 police offices that were awarded the state grants. They received $986,444 and $2.5 million respectively.
With the allocation of the new funds, Price was able to add more staff for theft prosecution, including an additional deputy district attorney and an inspector. The team will be overseen by Otis Bruce Jr., the chief assistant district attorney, who will also be in charge of the prosecutions for the crimes.
Although the county at large will benefit from these funds, attention has turned to the city of Oakland, which missed the deadline for the state grant. postnewsgroup.com
District 1 Senator Andre Jacque of De Pere has introduced a bill that would align the felony thresholds for retail theft and conventional theft to be the same at $500.
It would also allow the value of property stolen or received in a six-month period to be aggregated by a prosecutor, providing that offenses committed in multiple counties may be consolidated into a single filing.
Also, if the theft (retail or conventional) involves a risk of significant bodily harm, the bill increases a misdemeanor offense to a felony with a maximum sentence of three years or increases the maximum penalty for a felony offense by 50 percent. seahefnernews.com
Looks Like Somebody Finally Connected the Dots
The League of Oregon Cities has joined the Oregon State Sheriff's Association, the Oregon Association of Chiefs of Police and the Oregon District Attorney's Association in calls to repeal a ballot measure decriminalizing hard drug possession, OPB reported.
Oregon cities, sheriffs, chiefs of police and DAs have signed a letter to state lawmakers, calling them to recriminalize hard drug possession when they convene starting in February, according to the report.
"As your partners in public safety, we believe that Ballot Measure 110 failed to recognize that drug addiction is both a public health and public safety crisis and requires solutions on both sides of the ledger," the letter, obtained by OPB, reads. police1.com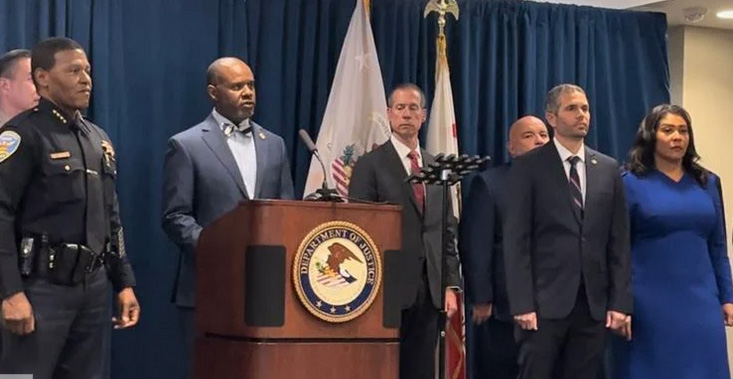 City and federal authorities on Thursday announced a large-scale "All Hands on Deck" operation to help curb the fentanyl epidemic that has long plagued San Francisco's Tenderloin District.
United States Attorney Ismail J. Ramsey — accompanied by top city officials Mayor London Breed, District Attorney Brooke Jenkins, and San Francisco police Chief Bill Scott — said at an afternoon press conference that the law enforcement initiative would be conducted in cooperation with organizations such as the SFPD, SFDA, California Highway Patrol, BART police, Drug Enforcement Administration and the United States Secret Service.
"Our drug crisis has been fueled in part because selling fentanyl has become a lucrative vocation for people who have found our neighborhoods ... to be a convenient and risk-free marketplace," Ramsey said.
DEA Special Agent in Charge Brian Clark said the measures outlined in the initiative are necessary to combat the proliferation and brazenness of
Tenderloin fentanyl traffickers.
"Their business has changed the criminal landscape, and that is evident right here in San Francisco," Clark said. "It is no secret parts of this great city are infamously known for an open-air drug market, where substance use and crime have exploded. That is due, in large part, to tolerance for drug trafficking."
Clark said "permissive attitudes," vast profits, and lack of criminal penalties have made certain portions of The City prime operating locations for drug traffickers.
"We don't want this to be 'that drug tourism place' or 'that place where anything goes,'" Breed said. "Today ought to make it loud and clear, based on the data and the collaboration of these agencies, that we aren't going anywhere, and San Francisco is no longer the place where anything goes." sfexaminer.com
Burglaries also were up through the first three quarters: Business burglaries are up 42.2%, with 1,758; non-residential burglaries are up 34.3%, with 552; and residential burglaries are up 4.1%, with 2,811.
Violent crime increases were largely driven by the number of murders and robberies. The former was up 45.2% in the city and 42.4% in the county, and the latter was up 19.7% in the city and 18.9% in the county.
Major property crimes were up 27.8% in Memphis and 26% in Shelby County in the first three quarters of the year, largely due to a 78.9% increase in auto thefts in the city and a 77.7% increase in the county. dailymemphian.com
"Chicagoans Feel There's a Severe Shortage of Officers"
With police vacancies hovering at 1,000 the past few years, the city has been saving hundreds of millions of dollars through attrition. Shortages in the number of police officers ultimately lead to greater overtime spending, which just topped $200 million for the year and partially offsets savings.
There are almost
1,000 police vacancies in the current police budget
, while the total police officer count is almost 1,700 fewer than in 2019. The impact is seen in the lack of police officers available to respond to 911 calls and an abysmal arrest rate.
Arrest were made in fewer than 12% of all crimes in 2022; the arrests between 2019 and 2021 were down 50%
.
The mayor's police budget plan calls for hiring 398 positions, but offers no details of responsibilities or tasks. Based on comments by the mayor and others in his office, it appears civilians may fill more police vacancies.
While there are many factors that contribute to the rise and fall in violent crime,
police officer strength is the most critical
. Police strength has dropped from almost 13,500 sworn officers in 2019 to a little over 11,600 as of March 2022. A RealClear Opinion Research survey showed 77% of Black Chicagoans want to see as many or more police in their communities. Close to the 80% of all Chicagoans answered the same way.
Chicagoans implicitly feel there is a severe shortage of officers
.

illinoispolicy.org



Crime Stat Update
Memphis PD: Major Property Crime Shelby County Up 42.1%, City of Memphis Up 44% YTD
Memphis PD: Robberies (per 100,000 population) Shelby County up 4%, City of Memphis up 4.8% YTD
Food and beverage retailers see only 5% of their "traffic" tied to gift cards — and yet those same cards account for 50% of fraud they encounter.
Gift cards have become an attractive target for fraudsters due to their easily monetizable nature.
The Merchant's Role
Merchants also have a role to play in mitigating gift card fraud, if their consumers opt for that payment instrument. By focusing on identifying patterns and behaviors of fraudulent users, merchants can analyze data using statistical tools, AI and machine learning to detect anomalies and suspicious patterns.
Implementing additional security measures such as two-factor authentication or prompting users to complete transactions through alternative channels can also help prevent fraud.
"It's not about stopping fraud from existing," he said. "It's about making sure that it's too 'annoying' to perform," and they abandon the effort, "because they are frustrated. They don't want to 'fight' over every transaction." "It's not about stopping fraud from existing," he said. "It's about making sure that it's too 'annoying' to perform," and they abandon the effort, "because they are frustrated. They don't want to 'fight' over every transaction." pymnts.com
The fan said he loved being a member at the warehouse club retailer until the anti-theft measures got ridiculous.
In a post on X, the Costco shopper Matt (@MJSANGIULIANO) walked through the lengthy process of getting from the entrance to the exit.
According to the X user, shoppers must show their membership card to an attendant at the door to get in and again before they can get into self-checkout.
Once they get to a kiosk, they must scan their membership card yet again before the self-checkout will work.
After checking out, members must have all their items counted before leaving the self-checkout area and then wait for their receipt to get checked at the exit, according to the X user.
"I hate to say it because I love the place, but it's ridiculous," Matt wrote. the-sun.com
Selling Banned Security Equipment From China
U.S. lawmakers are questioning why Costco and ADI Global continue to sell banned Hikvision and Dahua equipment in the U.S., calling the decision "puzzling" when most competitors have already pulled the items.
U.S. Rep. Chris Smtih (R-N.J.) and Senator Jeff Merkley (D-OR), who chair the Congressional-Executive Commission on China (CECC), sent the letters to the chief executives Costco and ADI.
The PRC-based brands' products are banned for use by the U.S. government and "implicated in assisting with genocide and other horrific human rights abuses in the Xinjiang Uyghur Autonomous Region."
Costco's sale of Lorex security equipment allows Dahua to profit from the U.S. market in spite of the FCC ban, they said. securityinfowatch.com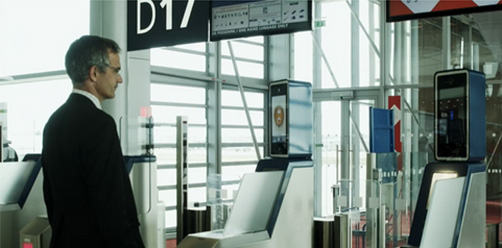 Convenience is motivating people to use biometric identification at airports in the U.S., aviation industry leaders said in a webinar this week on educating passengers. Meanwhile, airports in Saudi Arabia, France, and Thailand are all in different phases of rolling out biometric check-in options at their airports to streamline and secure travel.
U.S. states like Iowa, California, and Arizona have recently expanded their digital ID programs to be more integrated into more areas where ID checks happen, like airports.
While industry stakeholders may see the use of biometrics as a win for security and safety, "people are opting in because of that third element," convenience, says Lisa Sullivan, VP of travel and transport at Idemia. "We always constantly think about that from the industry perspective. But consumers are really excited about the frictionless aspect of it." biometricupdate.com
Employees on different sides of the Middle East conflict say they feel unsupported as company leaders seek to head off workplace divisions
The reverberations of the Israel-Hamas conflict are playing out loudly everywhere in life—except at work.
The muted discussion is a sharp turn from the forceful statements and candid conversations that companies organized after #MeToo, George Floyd's murder and anti-Asian attacks of recent years. This time, employees on many sides of the issue are criticizing their companies' responses as tepid or tardy, and saying they feel as though leaders want to avoid the subject.
"CEOs, they're like, nuh-uh, not getting dragged into this one," says Johnny C. Taylor Jr., head of the human-resources professional association SHRM. wsj.com

Last week's #1 article --

Security Dogs Added Outside NYC CVS Location
CVS & Home Depot follow Walmart with new ways to combat theft

All three companies are trying some pretty bold ways to cut down on theft to avoid having to close stores.

Walmart recently took the extreme step of closing one Atlanta store with plans to reopen it with an on-site police station. That was a solution the retailer came to after talking with community leaders who did not want to see the city lose the retail giant, which has closed some locations in Chicago.

CVS adds security dogs

CVS, through a deal with The 34th Street Partnership, a New York City organization dedicated to promoting business, has added security dogs in front of one of its locations. The dogs aren't only protecting CVS, but also neighboring stores.

Home Depot works with law enforcement

Home Depot worked with law enforcement in Florida to take down a crime ring that had targeted its stores. The criminals were arrested after an investigation by the Florida Organized Retail Crime Exchange taskforce, according to a press release from State Attorney General Ashley Moody. thestreet.com