The U.S. Crime Surge
The Retail Impact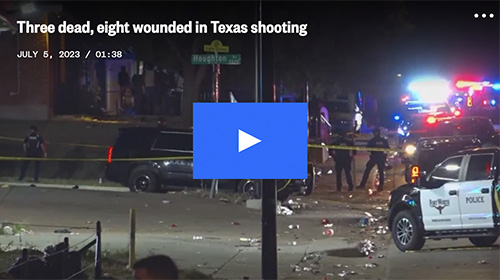 Was this the most Violent 4th of July Weekend Ever?
At least 17 mass shootings were recorded across the country over the Fourth of July holiday weekend, including a string of deadly incidents that left as many as 18 people dead, data published by the Gun Violence Archive showed.
The shootings were recorded between Friday evening and into the early hours of Wednesday morning, according to the archive, a nonprofit that tracks gun violence in the U.S. and which defines a mass shooting as a single incident in which at least four people, other than the shooter, are shot.
At least 18 people were killed in the string of shootings, with at least 102 others injured, the archive said in a tweet.
In Fort Worth, Texas, three people were killed and eight injured
A mass shooting in Philadelphia on Monday night left five people dead and two others wounded
Two Fatally shot 28 others injured after gunfire broke out at a neighborhood block party in Baltimore on Sunday.
Three people were killed and seven others injured following a shooting just before midnight Tuesday in Shreveport, Louisiana
Multiple mass shootings also unfolded in the early hours of Wednesday morning, including a shooting during a block party on Maryland's Eastern Shore that left a 14-year-old boy dead and at least six others injured.
At least nine people, including a child and a teenager, were also injured in a separate shooting in the nation's capital early Wednesday during Fourth of July celebrations,
Mass shootings were also recorded in a number of other states, including Illinois, Indiana, New York, North Carolina, Michigan, Missouri, Ohio and Oklahoma. nbcnews.com
A rash of shootings as the U.S. celebrated the Fourth of July is spiking fears in communities across the country and highlighting the challenges police face in preventing such violence as temperatures warm and festivities move outside. Policing such events is a delicate balance for law enforcement, who must weigh the right of revelers to gather with the threat of violence that looms in public and private spaces in a nation awash with guns.
Violence often surges in the summer months, when teens are out of school and there are more social events that can quickly turn deadly when tempers flare. Curfews for young people and increased police presence on the streets are among the strategies cities have historically used to try to combat summer violence.
The gun violence that flared this week in Washington, D.C, Louisiana, Florida, Philadelphia, Texas and Baltimore left more than a dozen dead and almost 60 wounded — including children as young as 2 years old.
The wave of killings came as the Chicago suburb of Highland Park was marking the anniversary of last year's mass shooting at a Fourth of July parade that left seven people dead. Security was tight at events aimed at honoring those killed, and the day was capped by a drone show instead of fireworks to avoid the noise that could sound like gunfire. apnews.com
A fifth or consecutive theft conviction can now land Wyomingites in prison for up to 10 years, regardless of the stolen goods' value.
House Bill 112 – Theft-penalty for fifth or subsequent offense went into effect July 1. It was already a felony to steal something worth over $1,000 in Wyoming — or a "firearm, horse, mule, sheep, cattle, buffalo or swine" of any value — but this new law enables a fifth theft conviction to become a felony, regardless of the stolen good's price. Misdemeanor thefts in Wyoming come with penalties of up to six months in county jail and a $750 fine. In contrast, felony thefts carry prison terms and fines of up to $10,000.
Supporters see it as a way to stop serial offenders, but others view it as harmful to communities and fear an increase in prison crowding.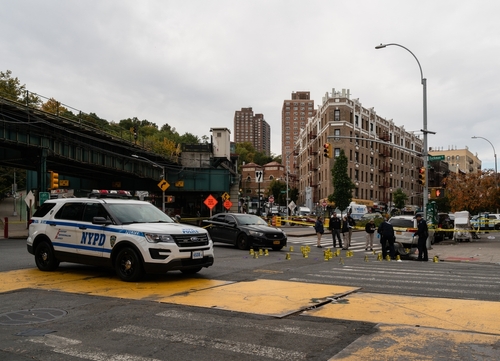 New York's grimmest July 4th tradition — increased gun violence — continued unabated this year, with a troubling twist: younger victims and equally young shooters.
Over the holiday weekend, gunfire continued to erupt in Big Apple neighborhoods:
In January, The Post's review of NYPD gun data revealed a spike in gun violence involving under-18 victims — with other youngsters pulling the trigger in most cases
Now that summer has arrived, this troubling trend continues.
NYPD stats show most major crimes are down, including gun violence, but crimes involving teens, such as car thefts and shootings, are rising.
"Youth crime spiked while accountability disappeared," says Staten Island District Attorney Michael McMahon of the Raise the Age law. Albany DA David Soares warns such reforms' "most devastating impact on black and brown communities."
Prior to RTA, it seems guns didn't get into the hands of 15- and 16-year-olds because they faced real prison time if they shot people.
Since RTA passed, New York's gone from young teens holding guns for older gangbangers to kids blasting away on their own.
"We need our legislators and policymakers to deal with reality and get tough on these young people by restoring consequences for their actions to show them that a crime-free life is not only possible but desirable," wrote McMahon in The Post last month.
You don't have to repeal Raise the Age, Mr. Speaker, but you've got to face the results and fix it somehow.
The fate of the next generation is at stake. nypost.com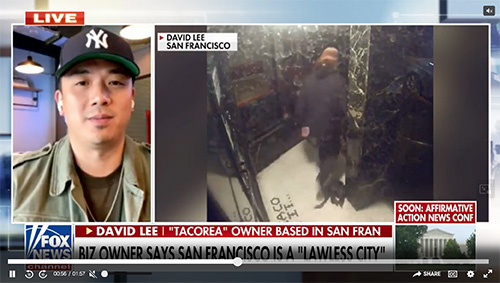 (1:57)
Residents Say Progressive Policy's Have Led to This
Property crimes, on the other hand, have risen sharply since 2019.
"It began after COVID and the just gotten a lot worst in last three or four months."
"Crime is worse than the data shows," Charles "Cully" Stimson, Heritage Foundation senior legal fellow and former prosecutor in San Francisco, told Fox News Digital earlier this year.
Baseball bat-wielding gangs of children are mugging mothers and nannies on the school run in the latest crime wave to hit San Francisco.
Thursday, last week, the police had arrested one minor in connection with the 11 robberies and were searching for the others.
Rafael Mandelman, San Francisco Board of Supervisors, said there are a growing number of children "doing these really awful things".
"I think, what happened with kids not being in school, I think there may be something going on with that, that we're going to be experiencing for a while", he said.
He added: "Those couple of years where school was erratic or non-existent, where everyone was under stress, parents and caregivers were under stress. That was probably impacting vulnerable communities more anyway. Sociologically. who knows what was going on, but I would not be surprised if we are going to be experiencing the lingering impacts of that for a generation."
Chesa Boudin, a former district attorney, who was ousted last year, introduced policies in office including refusing to prosecute children as adults, aggressively going after police officers who commit crime, and reducing the prison population.
There has been a 11 per cent increase in robberies for the first six months of the year when compared to the same period in 2022.
Violent robberies are being carried out in broad daylight in wealthy enclaves such as Noe Valley, a tight-knit community.
The city's soft approach on crime has been good at "dismantling the systems" without fixing the underlying problems.
"I don't think that our interventions for people who are committing petty crimes are particularly effective. I mean, fine, you don't put people in jail, but what are you doing? Well, if you're doing nothing, then what's the outcome going to be? Not great." foxnews.com
According to data from Fairfax County Police Department, there have been more than 1,000 cases of shoplifting so far this year compared to this time last year in Fairfax County. That is a 41.7 percent increase.
Everything from shopping malls to grocery stores are feeling the impact.
As shared on Facebook, a video posted by a Fairfax County resident shows at least four people storming down an escalator at Tysons Galleria allegedly stealing purses. The Fairfax County Police Department says the suspects allegedly stole items worth $150,000 and fled the store at 11:00 am on May 22nd. The case is still under investigation. wjla.com