---

Retailers share how they use face matching AI for workplace violence prevention, store safety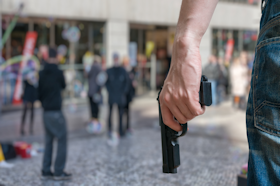 FaceFirst helps you comply with new workplace violence laws and provide safer stores

California recently joined a growing number of states requiring employer workplace violence programs. At FaceFirst, that's our focus every day! Whether you're facing violent ex-employees, violent ex-spouses, or violent day-to-day thieves, our face matching software provides active threat management. We send immediate alerts when known threats enter. Our real-time notifications help you provide safer stores for your employees and customers.

Senior retail LP experts shared their real-world store safety experiences from the 2023 APEX stage in Nashville. Here are two examples from one session:
"We've partnered with FaceFirst for five years. They've really helped us enhance the efficiency of our store management and asset protection teams. With real-time alerting, we know who's walking into our stores within three to five seconds. It gives us situational awareness for threats of violence, for those individuals we don't want our people to approach. It helps reduce law enforcement's response time to our stores, too. It's been absolutely great for us."

"When we went to the organization about the need for this [face matching] technology, our first priority was life safety. The majority of C-suite discussions today are: How do we keep our stores, our customers, and our associates safe? I don't know of a better tool that helps us be more proactive and mitigate threats in our stores. This technology has advanced so much, and you're going to see it grow exponentially. If you're interested in this tool, I would tell your organization: You're going to be way behind the curve without it."
Another APEX session focused specifically on workplace violence. FaceFirst can help you comply with laws that require companies to implement workplace violence programs. California's new law takes effect July 1, 2024. At least nine states now require employers to provide workplace violence programs.

The human tragedies of workplace violence are incalculable, but there are other costs to consider. After a former employee killed seven people in January 2023, California fined the two employers involved for failing to have a workplace violence notification system in place. They also cited one of the two employers for failing to address previous workplace violence incidents.

FaceFirst has seen significant market adoption driven by in-store violence and theft. Our face matching technology delivers vital life safety, loss prevention, and investigative benefits.



Calculate the risks of being caught unaware when a known offender enters your store. If you knew there was a proven solution to keep your valued employees and customers safer from violent offenders, would you implement it? The real risk is answering no.

FaceFirst's solution is fast and accurate-take action today at facefirst.com.

---

UK Joins the U.S. in The Fight Retail Crime Effort

'Building A Picture of Organized Crime Gangs Across the UK'
UK Launches 'Retail Crime Action Plan' facial recognition drive against shoplifters
On Monday, the country's police authorities and representatives of 13 of the UK's biggest retailers announced the Retail Crime Action Plan, inviting retailers to submit CCTV footage of shoplifting incidents. The police plans to run the digital images through the Police National Database using facial recognition.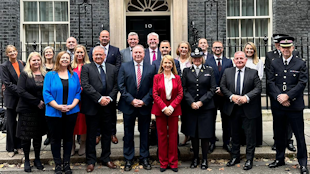 The anti-shoplifting drive also includes Project Pegasus, an initiative to build a comprehensive intelligence picture of organized crime gangs across the country. The project, first announced in September, brings together businesses and policing authorities to develop a new information-sharing platform.

"While it is encouraging to see a 29 percent increase in charges for shoplifting in the past year, the rise in offending is unacceptable and there is much more to do to stop it happening in the first place," says Crime and Policing Minister Chris Philp.

Pegasus is the first national partnership of its kind, according to the UK government. The project is funded by the Home Office, John Lewis, the Co-op, M&S, Boots, Primark and several more retailers, who have collectively pledged to provide over £840,000 (over US$1 million).

The majority of funding will go towards creating a team of specialist analysts and intelligence officers to work within OPAL, a policing unit focused on organized acquisitive crime. The team will be operational later this month with the first results expected by the New Year.

"Pegasus will be a game changer in the fight against retail crime providing for the first time an accurate national picture of the organized groups from local families to cross-border criminals driving organized shop theft," says Bourne.

Over the past years, shoplifting cases have soared in the UK with criticism mounting against the police for failing to take the incidents seriously. Over 365,000 shoplifting offenses were recorded by police in England and Wales until June this year, according to official figures cited by the BBC. According to the British Retail Consortium, however, there were eight million cases of shoplifting in the 12 months ending in February, costing retailers nearly £1 billion (US$1.2 billion) a year. The shoplifting is often performed by organized gangs targeting luxury retail items.

UK Government Release | The Retail Crime Action Plan | National Police Chiefs Council | Pegasus Roundtable


UK's 'Wild West' of Shoplifting is Overwhelming Stores
Shoplifting Surges in U.K., Putting Workers in Scary Situations

As people try to walk away with goods, it's "like the Wild West," says one store owner, whose employees have been hit and bitten on the job.

Britain is seeing a surge in theft from its stores at the hands, stores say, of opportunistic shoplifters, marauding teenagers, people stealing to finance drug use and organized gangs intent on looting.

According to official figures, shoplifting incidents recorded by the police rose by 25 percent in the year ending June 2023, and Co-op, a British supermarket chain with about 2,400 stores, recorded its highest ever levels of theft and aggressive behavior, with almost 1,000 incidents each day in the six months to June 2023, a 35 percent spike from the previous year. One of its stores was "looted" three times in one day, it said in a news release.

Some statistical comparisons reflect increases after the pandemic, when crime rates fell, but a survey by the British Retail Consortium, a trade body, concluded that incidents including racial and sexual abuse, physical assault and threats with weapons rose from the pre-Covid high of over 450 per day in 2019-20, to more than 850 per day in 2021-22. Theft exceeded pre-Covid levels with about eight million thefts costing retailers almost one billion pounds, it added.

With growing evidence of the cost of theft, the government announced a plan this week to tackle shoplifting in partnership with retailers, who have become increasingly vocal.

The chairman of the Asda supermarket chain, Stuart Rose, said shoplifting had effectively been "decriminalized" by lack of police enforcement. James Lowman, chief executive of the Association of Convenience Stores, which represents smaller retailers, said that "repeat offenders and organized criminals are targeting local shops to steal goods to resell."

Some supermarket bosses believe theft has been legitimized in the minds of some by accusations that supermarkets have profiteered from food price increases. Others think that self-service checkouts offer too much temptation to steal.

"I would say there is a perfect storm of different issues that have now coalesced to a point where the level of shop theft that we are seeing is astronomical," said Emmeline Taylor, professor of criminology at City, University of London. "It's an epidemic. We used to think about a theft being a daily occurrence, maybe weekly; this is every minute of every day in city-center stores." nytimes.com

British Retail Consortium Annual Crime Survey | Office for National Statistics Crime Data

---

The U.S. Crime Surge
The Retail Impact

The NRF & Retailers Push Congress to Act on 'Fight Retail Crime Day'
NRF Joins Congressional Leaders, Retailers in Support of Legislation to Curb Organized Retail Crime
WASHINGTON, October 26, 2023 - Yesterday morning, NRF joined Congressional leaders and more than 30 retail brands in the nation's capital in support of legislation to address organized retail crime (ORC).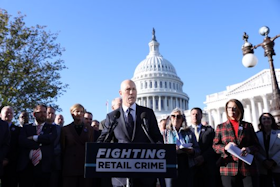 In honor of Fight Retail Crime Day, more than 73 retail brands signed a letter to congressional leaders in support of the Combating Organized Retail Crime Act of 2023 (S. 140/H.R. 895). The bipartisan legislation would establish a national coordination center, and combine expertise and resources from federal, state and local law enforcement agencies and retail industry representatives to curb ORC.

Following the press conference, NRF and retailers met with more than 60 hill offices that have yet to cosponsor the legislation.

NRF President and CEO Matthew Shay: "Today is a day of action on Capitol Hill. And it's not only about the dollars involved here. It is about, in some cases, the tragic loss of life, the violence, the aggression that's playing out in these retail locations. Retailers have done everything they can to make their stores and their places of business safe. And in spite of all that, we still need additional help and additional support. And that's what the Combating Organized Retail Crime Act will provide us."

Sen. Chuck Grassley, R-Iowa: "This is something that, for the state of Iowa, is a $1 billion problem, but you also have to recognize not just the theft, but the danger to the employees, the cost to the consumers, and then the impact upon the individual retailers."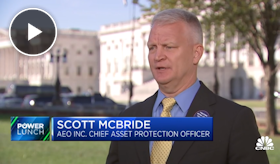 Sen. Catherine Cortez Masto, D-Nev.: "It's happening in every community. I cannot walk out into my community, into a retail establishment without hearing from somebody that has experienced this. It is a crime and people are taking advantage of retail establishments, and that's why it is important we pass this legislation."

As the leading authority and voice for the retail industry, NRF has spearheaded industry efforts to address ORC, including support for the now-enacted INFORM Act. The organization has also launched a national grassroots campaign and sent more than 4,000 messages to Congress in support of the Combating Organized Retail Crime Act.

Click here for a recording of the press conference.

RELATED: Retailers urge Congress to crack down on theft


Combating Organized Retail Crime Act of 2023 Update
U.S. Congress: House Bill 895 Combating ORC Act Adds 1 New C-Sponsor
Now reaching 78 Co-Sponsors - 41 Democrats and 37 Republicans. Is your member of Congress supporting the bill? Check out the list here.


'Crime Risk to Business 2023'
U.S. Chamber of Commerce report urges more action to crack down on retail crime

Rising Crime Is a Risk for Businesses. What Can Be Done?

Crime continues to be a major problem for businesses large and small across the country. Federal, state, and local officials have pursued anti-crime efforts but further action is needed. Here are the Chamber's policy recommendations.



Communities and businesses across the U.S. are facing a historic increase in crime, an alarming trend requiring a robust response. The rising crime problem is affecting both small businesses and large retailers and warrants a serious response from policymakers.

A new report from the U.S. Chamber of Commerce highlights the surge in retail and related crime and commends progress in the fight while outlining needed policy actions from local, state, and national lawmakers.

The report, "Crime Risk to Business 2023," includes a new survey of corporate documents from January through August 2023 that show mentions of organized retail crime by companies listed on the S&P 500 already surpass those recorded last year by 43%.

In a March 2022 letter from the Chamber to federal and state officials, the Chamber declared organized retail crime to be a national crisis, calling upon policymakers to take specific actions to help businesses fight crime.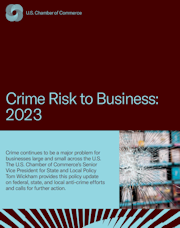 Since then, progress in the fight against organized retail theft has included passage of the INFORM Act and twelve states creating new statutes, revised existing statutes, or created enhanced penalties to allow for greater prosecution of organized retail crime. Nineteen state legislatures have also put new laws on the books to combat organized retail crime.

To build on this progress, the "Crime Risk to Business 2023" report urges:

• Increased public-private cooperation, specifically recommending that state officials and businesses should coordinate resources to combat criminal gangs.

• Lawmakers need to update their laws to allow prosecutors to aggregate multiple offenses across jurisdictions.

• Local prosecutors must aggressively prosecute crimes against businesses, and if they don't, lawmakers should circumvent them or make it easy to remove them. uschamber.com


Retail Theft Solution: 'Re-Embracing Broken Windows Concept'
Could Broken Windows Policing Halt The Country's Robbery Epidemic?
The scale of the country's retail theft problem is reflective of a legal system in big cities that simply doesn't care about punishing offenders. Criminals know that they won't face any consequences for stealing. Similarly, people who might otherwise have been dissuaded from robbing stores due to the threat of jail time are now encouraged to join in the lawbreaking.

To address the problem, many conservatives have suggested resorting to the principles of the "broken windows" approach to law enforcement.

The broken windows theory holds that if a neighborhood shows signs of neglect and decay, like broken windows that are not promptly replaced, then such disrepair sends a powerful signal of indifference by the authorities to growing public disorder. The result is a gradual increase in the severity of offenses as the criminal element in society is no longer deterred, but increasingly emboldened to try to get away with almost anything.

Conversely, by quickly addressing signs of public decay like repairing broken windows or removing graffiti from public spaces, as well as holding people accountable for petty crimes, law enforcement can create a climate of public safety and security, and criminals are deterred from committing crimes.

The massive reduction in crime that was achieved by then-Mayor Rudy Giuliani in New York City in the 1990s is attributed to successfully implementing policing strategies based on the broken windows theory. Democrats, predictably, have opposed the broken windows approach as "racist."

But as the New York Post Editorial Board put it in a call earlier this year for the city to re-embrace the concept, "Broken Windows policing sends a vital message that there are consequences for even small crimes, so don't even think about bigger ones. It also improves local quality of life, by cracking down on litterers, vandalizers, trespassers, shoplifters and others." amac.us


Three SFPD Officers Recognized For ORC Bust
This Might be a First in SF - Cleaning Up the Tenderloin

SFPD Award Ceremony for the Officer of the Month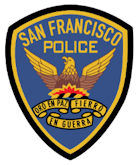 On Wednesday, October 25, 2023, the San Francisco Police Department was joined by Mayor London Breed and recognized five officers who went beyond the call of duty, showing bravery, professionalism, and compassion in their work. The officers were specially recognized during the Officer of the Month Award Ceremony at City Hall.

Officer Dexter Cato and Officer Brian Conway of Tenderloin Station arrested three suspects wanted in several organized retail theft cases totaling more than $15,000 in stolen merchandise from San Francisco and Bay Area retail establishments. sanfranciscopolice.org


NYC Crime Stats: Robberies Up, Burglaries & Grand Larceny Down
Crunching the Queens crime stats: robbery, assault cases rise as burglaries, grand larceny incidents are trending down
The NYPD released the crime stats for the 28-day period of Sept. 24 to Oct. 22 in northern and southern Queens and, while the numbers show there was little change year-over-year in major crimes, there was an overall increase in crimes across the borough. Some of the notable trends in the report are increases in cases of robberies, felony assault and grand larceny of automobiles and a decrease in burglaries.

Robbery cases in northern Queens went up from 149 to 171. Jackson Heights, East Elmhurst and North Corona, which are all within the confines of the 115th Precinct, saw the biggest increase, from 22 to 39. Robberies also went up in southern Queens, from 94 to 105.

Burglaries dropped year-over-year in all of Queens. In northern Queens, cases went down from 174 to 151. The significant decline in cases within the confines of the 109th Precinct, from 67 to 41, contributed immensely to the decline. In southern Queens, burglaries declined significantly, from 139 to 86.

There was a significant decline in grand larceny cases across northern Queens, plummeting from 639 to 514. The most notable downward trend was seen in Corona and Elmhurst. Cases there went down from 138 last year to 86 this year. While not nearly as pronounced, there was also a decline in grand larceny cases in southern Queens, from 291 to 276. qns.com


Another PD Launches Retail Theft Team
San Jose targets retail theft with new police unit
City policymakers this week launched a new police team to stop retail theft after the city saw a 25% spike in the crime from 2021 to 2022.

The San Jose City Council unanimously approved creating the Organized Retail Theft Detail, an investigative team within the San Jose Police Department to gather intelligence and track crime statistics and patterns to identify hotspots, catch criminals and reduce the rate of retail crimes. The team will include one full time and four part-time investigators.

Some shop owners say the timing is perfect with holiday shopping already underway. Jack Meir, manager of Yeti in Santana Row, said the store has lost almost $1,000 worth of designer clothes after being open only two months.

San Jose's police department received nearly $8.5 million from the state to launch a three-year program. It was one of 38 law enforcement agencies in California to receive the funding. More than half the funds will pay for analyst salaries and overtime for sworn officers to proactively patrol shopping centers to deter crime. sanjosespotlight.com


Many Businesses Closed as Police Seek Maine Shooter
Mass shootings in Lewiston prompt business closures throughout the state
In response to a pair of mass shootings in Lewiston Wednesday night that left 18 people dead and 14 injured, many businesses throughout Maine were temporarily shut down Thursday morning. Numerous companies took to social media to announce closures and support, many schools have canceled classes for the day, and Hannaford Supermarkets had delayed opening its Maine stores until at least 10 a.m.

"Our stores are following all shelter-in-place advisories and guidance from law enforcement. This is an evolving situation, and we will provide updates as soon as possible," Hannaford said in a statement. "Our thoughts and prayers are with all our associates and community members as we collectively cope with this heartbreaking tragedy."

Other closings:

• L.L.Bean closed flagship store, corporate headquarters, factories and other facilities in Maine
• Pineland Farms in New Gloucester closed its market, outdoor center and farm.
• Coffee By Design, which runs three coffeehouses in Portland, said the business was closed for the day.
• Baxter Brewing in Lewiston was closed for the remainder of the day.
• Central Maine Healthcare closed all physician offices in multiple cities.
• Connectivity Point, a telecommunications service provider in Auburn, closed its office.
• First National Bank closed its Lincoln County and Knox County branches for the day.
• Downeast Energy canceled and rescheduled all its heating service calls on Thursday.
• The Portland Museum of Art was closed for the day.
• The Telling Room, a nonprofit based in Portland, was closed.
• My Place Teen Center closed for the day and posted a message.
• Opbox canceled a Thursday open house event scheduled for Woolwich.
• Events around the state were canceled, including the Maine State Chamber of Commerce dinner. mainebiz.biz

RELATED: Manhunt continues after Maine shooting rampage


Australian retailers add security tech amid rising theft, aggression
Australian retailers are ramping up their tech security initiatives, including placing cameras at self-checkouts and body-worn cameras on staff, to combat a surge in stock theft and customer aggression aggravated by the cost of living crisis.

Maricopa County Attorney Rachel Mitchell explains crackdown on organized retail crime

---

NYC's 1,500 to 8,000 Illegal Pot Stores Linked to Hezbollah?
Lawmakers look to weed out illegal NYC smoke shops with possible ties to Middle East terror funding
New York lawmakers fret that fast-growing chains of marijuana shops across the city could be a source of cash for Middle East terror groups - and they're pressing for legislation to help root out rogue financiers, The Post has learned.

Owners of the illegal smoke shops - which according to some city officials now number in the thousands, versus just 11 state-licensed shops across the Big Apple - have stayed under the radar with the help of local laws that govern so-called LLCs, or limited-liability companies.

"We know LLCs are used to hide and funnel money to unsavory causes and could be used to fund terrorist activities," said Hoylman-Sigal, who is the lead sponsor of the LLC Transparency Act.

Passed by the New York legislature in June, the bill would require LLCs to report their owners' true identities, including names, addresses and birth year, to a public database.

The bill needs Gov. Kathy Hochul's signature by year's end to become law.

"Russian oligarchs, narco traffickers, terrorists and money laundering dirtbags the world over use New York's LLC secrecy laws to hide their money," said John Kaehny, executive director of watchdog group Reinvent Albany, which published the study.

Weed that ends up at some of the illegal smoke shops has been linked to Chinese criminal networks which are among the biggest cannabis growers in the US, according to Chris Urben, a retired DEA agent.

The Chinese rogue financiers, in turn, have also historically done business with Lebanese money-laundering networks, according to Urben. When the latter are involved, there is likely a connection with Iran-backed terror group Hezbollah, he adds.

"We have seen links with the Chinese money launderers dealing with the Lebanese money launderers, so we believe there is some sort of money-laundering connection" to marijuana sold at some illegal shops, said Urben, who worked for the federal Drug Enforcement Administration for 25 years. nypost.com


FRT's 'Mass Worldwide Commercial Deployment' is Happening
Travel industry adoption of facial recognition grows
Travelers are likely to be among the first to experience the mass worldwide commercial deployment of facial recognition, with a steady stream of new adoptions at airports, cruise lines and amusement parks, despite lingering concerns around privacy.

An article in the New York Times highlights facial recognition systems in use at Miami Airport, on Carnival cruise ships and at the theme parks on Dubai's Yas Island. Conde Nast Traveler writes that "biometric technology is replacing the need for passports at the world's most modern airports," pointing to Singapore's Changi airport, which will be the first international hub to ditch passports when it implements automated biometric checks at immigration, bag drop and other touchpoints next year. biometricupdate.com


City Leaders Hiding Crime Wave
Despite break-ins, Bartlett says no to accordion-style security gates
Memphis suburb: Bartlett city leaders stop retailer from installing according-style security gate.

After 26 break-ins Smoker's Shop wanted to install the security gates. But city leaders considered the security measures unsightly and sent the wrong message about crime in the suburb.

On Tuesday, Oct. 24, the Bartlett Board of Mayor and Aldermen unanimously denied Safarini's appeal to keep the gate he installed to guard against theft of vapes, cigarettes and other products.

"It became very stressful after the sixth break-in within one month," he said, pointing out that the business was hemorrhaging money.

In 2018 a similar situation occurred where the business installed security bars without the city's permission, was cited by code enforcement and denied a request by the DRC to keep them.

The city does not want the gates on any business because they are unsightly and suggest higher crime.

"If we start putting accordion doors on our businesses, it signals to the community a problem," Alderman David Reaves said. "But is it a problem with the broader community or just this one store?" dailymemphian.com


Good News for Markdowns & Shrink in Jan/Feb.
Retail inventories are under control ahead of holidays: NRF CEO
Matthew Shay said inventory-to-sales ratios' return to pre-pandemic levels and his conversations with retail executives suggest the period of inflated stock levels are over.

"The industry is in a better place and will be well positioned for what happens after the holiday season as we get into the spring selling season," Shay said during the Port of Los Angeles' monthly media briefing.

Shay said there are several reasons behind the improvement in inventory metrics. On the one hand, the "hangover" from a supply-demand mismatch during the pandemic - when retailers could not get goods in stores at the time customers needed it, and often received them later - seems to have played itself out, according to Shay. But changes in consumer spending patterns due to rising interest rates and earlier shopping seasons also played a role, leading retailers to adjust their stocking patterns in response by bringing inventory in earlier. retaildive.com


Rite Aid Bankruptcy Impact
'It's the small brands with little leverage that tend to suffer the most': Vendors react to Rite Aid's bankruptcy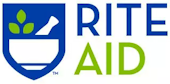 With the outcome from Rite Aid's Chapter 11 filing being settled in the coming weeks, vendors are awaiting to hear how their deals with the drugstore chain will be impacted.

Among these creditors are retailers like CVS and Kroger, as well as food giants like Frito-Lay, Pepsi and Lindt, which are owed millions of dollars by Rite Aid. These companies are monitoring the situation closely before making any decisions regarding inventory distribution through Rite Aid, and had already. been preparing for a potential bankruptcy. modernretail.co


Retailers oppose new joint employer rule; call it 'harmful' to retail employers

Frontline workers face these issues...

---

Senior LP & AP Jobs Market

Director, Global Security Operations job posted for Peloton in New York, NY


We are seeking an experienced physical security leader to drive company wide efforts related to loss prevention and overall corporate security for Peloton. This position is responsible for building and leading the risk operations center, catering to threats and employee safety. Ensure the protection of all the employees, vendors and visitors, clients and corporate assets. Conduct all the necessary risk assessments on Peloton properties. indeed.com


Trade Area Asset Protection Director - NY/NE job posted for Bloomingdale's in White Plains, NY


The Trade Area Leader of Asset Protection manages all Asset Protection programs/personnel for assigned store/market. They provide support for the overall business plan, shortage reduction and safety programs as well as all controllable losses. Position reports directly to location GM and has dotted line responsibility to Trade Area VP. Also has functional responsibility to Central Asset Protection. ebwh.fa.us2.oraclecloud.com


Manager Pharmacy Compliance job posted for Retail Business Services
in Salisbury, NC


The Pharmacy Compliance Manager supports regulatory compliance and patient safety efforts in the provision of pharmacy services, including but not limited to: monitoring and anticipation of legislative and regulatory activity at the State and Federal level, drafting new or updating current policies, procedures, training programs, and other standards in response to legislative activity. Maintains and oversees the pharmacy patient safety incident reporting and continuous quality improvement program. Retail Business Services is the services company of leading grocery retail group Ahold Delhaize USA, which includes Food Lion, Giant Food, The GIANT Company, Hannaford and Stop & Shop. retailbusinessservices.careerswithus.com

---

Repeatable, Real-World Practice is Key to Cybersecurity
Cybersecurity Awareness Doesn't Cut It; It's Time to Focus on Behavior

We have too much cybersecurity awareness. It's time to implement repeatable, real-world practice that ingrains positive habits and security behaviors.

Awareness Isn't the Issue


It's time to shift our collective efforts from awareness to actual behaviors. Instead of a month-long campaign, we should focus on creating real-world opportunities for employees to build and flex their cyber judgment muscle memory all year long.

Training Isn't the Answer

The universal approach to addressing the human element of cybersecurity has been to "train" employees to deal with whatever threat du jour occupies our attention. Training is preventative, theoretical, and out of context: a memo, a webinar, a campy click-through video with a quiz - all in hopes that an employee will remember exactly what they are supposed to do should a similar situation arise in some unknown future. This is not how we learn in any other context, but for some reason, we continue to pursue this failed approach in cybersecurity. Why? To check a box in a compliance audit?

To create true, lasting security behavior change, we must put our employees behind the wheel on the open Internet superhighway. This seems hard and scary, I know. But it doesn't have to be. Small, simple changes in how we engage employees and intervene with cybersecurity information can have an outsized impact.

It's Time to Take the Next Step

We have reached a collective fever pitch of cybersecurity awareness. We don't need more of the same this month. It's time to take the next step toward implementing repeatable, real-world practice that ingrains positive habits and security behaviors. By leveraging our modern understanding of neuropsychology and behavioral science, lessons learned from other industries and disciplines, and emerging human-centered cybersecurity technologies, we can make cybersecurity understanding a reality today and every day. darkreading.com


Recognizing and Reporting Phishing
Cybersecurity Awareness Month 2023 Blog Series
During this week's blog series, we sat down with two of our NIST experts from the Visualization and Usability Group at NIST - Shanée Dawkins and Jody Jacobs - who discussed the importance of recognizing and reporting phishing. This blog wraps up our Cybersecurity Awareness Month 2023 blog series...but we of course plan to continue to share, collaborate, learn, and spread the word all year long.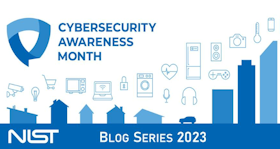 1. This week's Cybersecurity Awareness Month theme is 'recognize and report phishing.' How does your work/specialty area at NIST tie into this behavior?

While other research programs focus on the technology needed to filter out phishing emails, we focus on people as the last line of defense if a phishing email slips through the filters (and their ability or inability to recognize the phish). We research the circumstances that make people more or less susceptible to clicking on a phishing email - whether that be the characteristics of the email itself or the context of the user receiving the email.

2. How does recognizing and reporting phishing help people and/or businesses when it comes to cybersecurity? Why is it so important?

Phishing emails are designed to deceive users and extract personal or work-related sensitive information from the email's recipient (e.g., bank account information or usernames and passwords). Organizations use phishing training exercises to help employees defend against these types of phishing threats in a safe and controlled environment. The expectation is that employees will be better able to recognize and report phishing messages in the wild- reducing potential compromise of security and privacy for both the individual and their organization.

3. What is NIST currently doing in this area (or planning for the future)? - 4. Why is cybersecurity important to you personally? - 5. What is your favorite thing (or best memory) about working at NIST? nist.gov


AI Threat Preparedness Team
OpenAI forms new team to assess 'catastrophic risks' of AI

OpenAI's new preparedness team will address the potential dangers associated with AI, including nuclear threats.

OpenAI is forming a new team to mitigate the "catastrophic risks" associated with AI. In an update on Thursday, OpenAI says the preparedness team will "track, evaluate, forecast, and protect" against potentially major issues caused by AI, including nuclear threats.

The team will also work to mitigate "chemical, biological, and radiological threats," as well as "autonomous replication," or the act of an AI replicating itself. Some other risks that the preparedness team will address include AI's ability to trick humans, as well as cybersecurity threats.

"We believe that frontier AI models, which will exceed the capabilities currently present in the most advanced existing models, have the potential to benefit all of humanity," OpenAI writes in the update. "But they also pose increasingly severe risks." theverge.com


Microsoft: 0ktapus Cyberattackers Evolve to 'Most Dangerous' Status
The English-speaking cyberattack group behind the MGM and Caesars Entertainment attacks is adding unique capabilities and gaining in sophistication. Prepare now, Microsoft says.

Humans are still better than AI at crafting phishing emails, but for how long?

Quishing: Tricks to look out for

Featured Job Spotlights

An Industry Obligation - Staffing 'Best in Class' Teams

Every one has a role to play in building an industry.
Filled your job? Any good candidates left over?
Help Your Colleagues - Your Industry - Build a 'Best in Class' Community

Refer the Best & Build the Best
Quality - Diversity - Industry Obligation


---






Loss Prevention Manager (House of Sport)
Boston, MA - posted October 10
As a Loss Prevention Manager, you will support the Store Leadership team in achieving company objectives by managing all Loss Prevention programs and policies within the store. This key role will have the tremendous responsibility of keeping our associates, customers and our store safe...






District Asset Protection Partner
Tucson and Chandler/Phoenix, AZ Area - posted September 27
The Asset Protection (AP) Partner is a strong communicator, advisor, investigator, and compliance partner. This role is responsible for asset protection program execution at all levels and implementing methods to prevent, and control losses, in support of protecting company assets. This role collaborates with store teams, Human Resources, Supply Chain, and District Management...






District Asset Protection Partner
West Sacramento, CA - posted September 26
The District Asset Protection (AP) Partner is a strong communicator, advisor, investigator, and compliance partner to our Stores. This role is responsible for driving shrink improvement and leadership of asset protection program execution at the District level. The District AP Partner is responsible for assessing store-based shrink initiatives, promoting shrink awareness, and implementing methods to prevent, and control losses...






Asset Protection Specialist
Newburgh, NY - posted September 25
The Asset Protection Specialist role at Ocean State Job Lot is responsible for protecting company assets and monitoring store activities to reduce property or financial losses. This role partners closely with store leadership and the Human Resources team, when applicable, to investigate known or suspected internal theft, external theft, and vendor fraud...






Security Director
Chicago, IL - posted September 7
Reporting to the VP of Corporate Security, the Director of Corporate Security is a professional security practitioner that acts as an advisor/consultant to the assigned Property Management Group. Responsibilities include monitoring security vendors' performance, evaluating for contract compliance, and serving as a program quality control manager...






District Asset Protection Manager
Washington, DC - posted August 31
The MidAtlantic Division has an opening for a District Asset Protection Manager in Northern Virginia. This person will support Fairfax, Arlington, and Loudoun counties. This is a salary role with up to 70% travel within the assigned district. District Asset Protection Manager will provide positive/proactive leadership, and instruction in the area of Security/Asset Protection...






Corporate & Supply Chain Asset Protection Leader
Quincy, MA - posted August 3
The primary purpose of this position is to manage the Corporate Asset Protection function for all US Support Offices and Supply Chain. Direct team in the design, implementation and management of physical security processes and equipment to ensure facilities are considered a safe and secure environment for all associates and external parties...






Occupational Health & Safety Manager
Mount Horeb, WI - posted July 27
This role is responsible for examining the workplace for environmental or physical factors that could affect employee or guest health, safety, comfort, and performance. This role is also responsible for reducing the frequency and severity of accidents. To be successful in the role, you will need to work closely with management, employees, and relevant regulatory bodies...





Region Asset Protection Manager
Jacksonville, FL - posted October 24
Responsible for managing asset protection programs designed to minimize shrink, associate and customer liability accidents, bad check and cash loss, and safety incidents for stores within assigned region. This position will develop the framework for the groups' response to critical incidents, investigative needs, safety concerns and regulatory agency visits...






Regional AP Mgr - South FL Market - Bilingual required
Miami, FL - posted August 8
Responsible for managing asset protection programs designed to minimize shrink, associate and customer liability accidents, bad check and cash loss, and safety incidents for stores within assigned region. This position will develop the framework for the groups' response to critical incidents, investigative needs, safety concerns and regulatory agency visits...

---

Featured Jobs

To apply to any of today's Featured Jobs, Click Here