Retailers & Lawmakers Unite Against ORC
NRF to Host 'Fight Retail Crime Day' Press Conference with Congressional Leaders

WHAT: The National Retail Federation is declaring Oct. 26 Fight Retail Crime Day and is convening retailers in Washington, D.C., to advocate for passage of the Combating Organized Retail Crime Act.

As alarming incidents of organized retail crime continue to occur across the country, congressional leaders and retailers are coming together to urge for passage of the Combating Organized Retail Crime Act. This bipartisan, federal solution would establish a national coordination center, combining expertise and resources from federal, state and local law enforcement agencies and retail industry representatives to curb organized retail crime.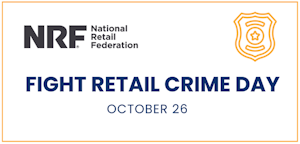 WHO:

• NRF President and CEO Matthew Shay
• Sen. Chuck Grassley, R-Iowa
• Sen. Catherine Cortez Masto, D-Nev.
• Rep. David Joyce, R-Ohio
• Rep. Dina Titus, D-Nev.
• Rep. Susie Lee, D-Nev.
• Additional guests to be announced

WHEN: Thursday, Oct. 26, 2023, 9 a.m. - 9:30 a.m. ET

WHERE: Senate Swamp - U.S. Capitol Building, Washington, D.C. 20510

WHY: This day of action unites the retail community to advocate for solutions in combating organized retail crime. NRF's 2023 National Retail Security Survey found that retailers lost an estimated $112.1 billion to shrink in 2022, and more than two-thirds (67%) said they were seeing even more violence and aggression from ORC perpetrators compared with a year ago.

As the leading authority and voice for the retail industry, NRF has long advocated for policy solutions to stifle the threat of retail crime in stores large and small across the country.

Learn more about the "Reality of Retail Shrink."

---

Join RetailWire's 5-Day Livestream Event!


Oct. 23 - Oct. 27 | 12:30 p.m. EST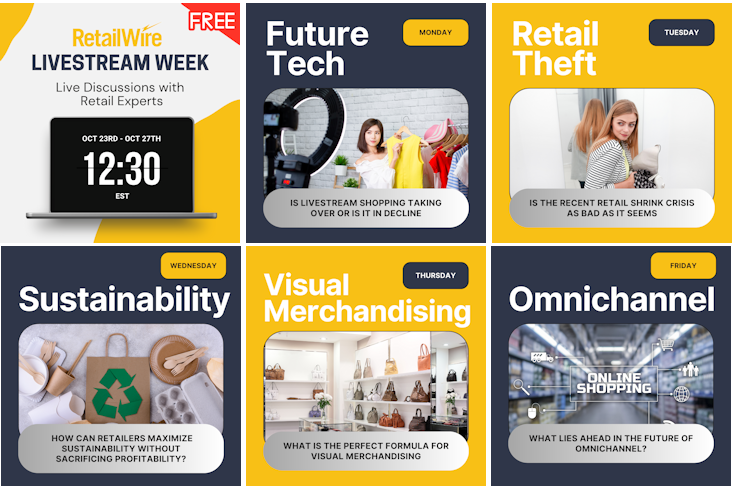 Get ready for a week of groundbreaking discussions exploring the future of retail! From cutting-edge tech innovations to sustainable practices transforming the industry, their Livestream Week promises deep insights and engaging conversations.



Why attend?

• Live discussions with industry experts
• Seamless networking opportunities
• Interactive Q&A sessions

Can't make it live? No worries! Register now & catch the replays.

Let's shape the future of retail together!

---

The U.S. Crime Surge
The Retail Impact

Has Prop 47 Fueled Theft Surge or Is Lax Policing At Fault?
'Property crime has actually fallen since Proposition 47 passed in 2014'

Op-Ed: The truth about Proposition 47 and smash-and-grab robberies
Let's start by dispelling an increasingly common, albeit objectively false, claim by many in law enforcement that a law passed 9 years ago, Proposition 47, is responsible for alleged increases in property and other crimes in California this year. The claim that a law passed 9 years ago is now driving property crime may sound plausible, but it's flat wrong. Studies have shown that Proposition 47, and similar policy changes across 37 U.S. states, did not increase property crime. And in California, property crime has actually fallen since Proposition 47 passed in 2014.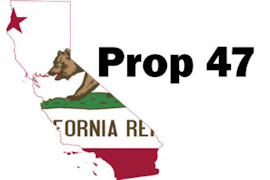 In spite of the data, many in law enforcement continue to say that Proposition 47 is responsible for recent local increases in property crime. So with overall statewide property crime being down, does it make sense to repeal this statewide initiative to combat increases in local property crime? Or does it make more sense to change local approaches to fighting property crime instead?

So what actually deters crime in the first place? According to the United States Department of Justice, the certainty of being caught is a vastly more powerful deterrent than the severity of the punishment. That means that increasing the perception that you'll be arrested by police is far more likely to deter crime like the smash and grabs captured on video than increasing punishment through a repeal of Proposition 47 or otherwise.

That begs the question, are we doing a better job of ensuring that people will be caught for these crimes? The answer is a resounding no. Since 2013, while property crime has decreased slightly, the number of felony arrests in California has fallen by nearly 40 percent and the number of misdemeanor arrests has fallen by over 30 percent. In fact, arrests in California are at the lowest rates since statistics have been kept.

Whatever the cause of the drop in arrests, Californians deserve effective policing. Property crime - even at lower levels - is a problem we need to address. Our focus should be on reducing the demand for these goods by focusing on the leaders of these theft rings. Shutting down the fencing operations will dry up the market and quickly reduce theft incidents. ocregister.com


'Popular' New Method for Retail Criminals -- Using Cars to Break Into Stores
Bay Area 'ram raiding' is rising as thieves use stolen cars to break into businesses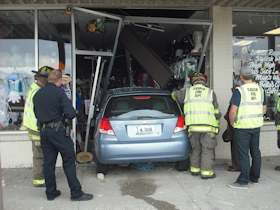 The crimes unfold with astonishing speed - and in many cases, an explosion of broken glass. A group of perpetrators slam a car through a storefront, load it with stolen merchandise and flee in seconds.

It's an increasingly popular, battering-ram approach that thieves have used throughout the Bay Area, breaking into such businesses as the CVS pharmacy near Twin Peaks, Sunglasses Hut in the Marina, Sports Basement in the Mission, at least one dispensary in the Richmond District, Lululemon in Berkeley and a Louis Vuitton store in Walnut Creek's Broadway Plaza.

Police have a term for it: "ram raiding." According to law enforcement officials in Oakland, the crime pattern is an outgrowth of surging automobile thefts and carjackings. San Francisco police logged 5,166 stolen car reports as of Oct. 1, a 10% increase from 4,690 as of the same date last year; Oakland saw a 50% uptick in auto thefts, from 7,594 as of Oct. 8 last year, to 11,417 this year.

People who steal cars often use the vehicles to commit other crimes - including burglaries initiated by crashing through a store facade, police say, citing incident reports and observations. The burglars appear to seek out specific items, such as cigarettes, apparel, marijuana or safes full of cash.

As their tactics grew more sophisticated, burglary rings moved on to high-profile targets: pharmacies, luxury fashion boutiques, department stores in downtown shopping districts.

"What we're hearing from retailers in San Francisco is that the city has expanded its efforts to combat this type of crime," said Daniel Herzstein, director of public policy at the San Francisco Chamber of Commerce.

The crimes have become more commonplace and brazen, a shift that, according to Dudley, coincides with police reforms that restrict low-level traffic stops. sfchronicle.com


Cook County Jail Population Dips to Lowest in Four Decades
With cash bail eliminated in Illinois, Cook County Jail population shrinks

The numbers are near a 40-year low, but experts say they could rise as defendants now deemed too risky to release remain locked up

The Cook County Jail population has dipped below 5,000 for only the second time in nearly four decades, a drop experts are linking to Illinois' historic elimination of cash bail on Sept. 18.

The jail had 4,909 detainees as of Thursday, according to Sheriff Tom Dart's office. The only time since the mid-1980s that the jail's population was smaller was a 141-day stretch of 2020, as officials scrambled to combat a COVID-19 outbreak inside the facility.

WBEZ reached out to several law enforcement groups and agencies for comment on the jail population drop, but most did not respond. Previously, some of those groups have predicted that many arrestees released due to cash bail's elimination would find new victims.

The bail measure, dubbed the Pretrial Fairness Act by supporters, bars detention of defendants unless they are deemed to pose a significant safety or flight risk. The law made Illinois the first U.S. state to remove money from decisions on whether to jail defendants before trial.

"Previously, if you were charged with felony drug possession or a felony theft charge, you could be held in jail until you posted your bond," Loyola University Chicago criminologist David Olson said. "Now, none of those individuals can be held" unless the incident took place while they were on probation, parole or pretrial release for another crime."

Since the first week of August, the facility's population has dropped 10.8%.

"The two things that explain jail populations are how many people are admitted and how long they stay," Olson said. "It's likely, under the Pretrial Fairness Act, we're going to see fewer people admitted to jail."
Cook County is not the only Illinois locality whose jail is shedding detainees along with cash bail's elimination. The Lake County Adult Corrections Facility in north suburban Waukegan has seen a sharp population decline.

The drop in the Cook County Jail population is part of a long-term trend. Since 2010, that population has been cut roughly in half, data show. suntimes.com


Chicago PD's 1,000+ Vacancies & No Plans to Fill Them
New Chicago Mayor's Budget; Police funding is up, without plans to address public safety problems
Police funding is up 4.7% to $1.998 billion. The city's police headcount is slated to stay the same. Given how rampant crime is, that's hard to justify. In 2022, 1 in every 1,000 residents in Chicago was a victim of gun violence. The four years with the highest numbers of homicides in Chicago since 2000 took place between 2016 and 2022. Serious crime in Chicago increased 41% from 2021 to 2022, and by 19% from 2018 to 2022.

Even more troubling, Johnson did not present the plan the city needs to fill the city's 1000-plus officer vacancies. illinoispolicy.org


Retail Shrink and ORC Insight Report
'This report is for Coresight subscribers only'

Self-Checkout & Store Closures, the INFORM Act, US Retailer Commentary
Retail shrink through theft continues to be a persistent and intensifying headwind for retailers globally. Retailers have increasingly been impacted by a wave of shoplifting and organized crime that has put a dent in their margins and has become a growing focus for the sector.

In this first report in our new monthly series on retail shrink and organized retail crime (ORC), we discuss the size of the inventory shrink challenge in the US and present developments in theft and related incidents in the US and the UK from the past few months. We also provide commentary on the topic from US retailers' recent earnings calls.

This report covers the INFORM Consumers Act, Target's store closures, Walmart's self-checkout closures and more.

Data in this research report include:

• US retail shrink losses (2017-2022) and US retail shrink by source (2022), based on recently published data from the NRF (National Retail Federation)

• Coresight Research survey findings-US consumers' opinions of retail in the current shoplifting-prevalent environment

Companies mentioned in this report include: Costco, Dick's Sporting Goods, Dollar General, Dollar Tree, The Giant Food, H&M, Nordstrom, Target, Ulta Beauty, Walmart coresight.com


Last Week DA Started ORT Prosecution Team & This Week Her Recall Gets Wind
Oakland, CA.: Recall drive against Alameda County Progressive DA Pamela Price intensifies with signature push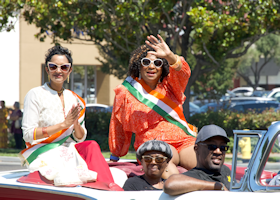 In addition to the paid signature-gatherers, the group was working with about 1,900 volunteers as of Thursday, according to SAFE organizer Brenda Grisham.

Price, elected with 53.1% of the vote, took office at the beginning of the year, and her term lasts until 2027. She has a progressive platform and served as a longtime civil rights attorney.

Oakland has been grappling with surging rates of violence and property crimes that are higher than those of other major cities. SAFE says Price has been soft on crime and ignores the needs of victims and their families. sfchronicle.com


"It's in Every Community in the Country"
Homelessness surges in D.C. suburbs, amid national crisis, study finds

The population of homeless in suburban counties surrounding D.C. increased 26 percent.

The D.C. region joins a growing list of cities that are seeing similar spikes, which coincided with the end of pandemic relief programs and stubbornly high inflation. In recent weeks and months, Phoenix; Louisville; Tulsa; Spokane, Wash.; and Santa Monica, Calif., reported big increases in their homeless populations. Many jurisdictions such as New York City and Los Angeles have mounted aggressive plans for housing the homeless, but a shortage of affordable housing, mental health and substance abuse treatment options have frustrated many of those efforts, experts say.

"We are seeing these increases all over the country," said Donald Whitehead, executive director of the National Coalition for the Homeless. "What we are also seeing is a real criminalization and villainizing of the homeless, which is something I haven't seen in my 30 years in this field."

"This is not a Washington, D.C., problem or a New York City problem. This is a United States problem, and it's in every community around the country," washingtonpost.com


Wave of Elmira St. Robberies Targets Delivery Drivers in San Francisco

Virginia launches first permanent fund for mass shooting victims

---

Self-Checkout, Theft Prevention Top of Mind in Primark's Expansion
Primark Woodfield Mall upgrades consumer experience with self checkouts
Opening its second Chicagoland store in Woodfield Mall in Schaumburg, Illinois - the state's largest mall - on October 12. The store premiere marked Primark's ninth U.S. store opening this year.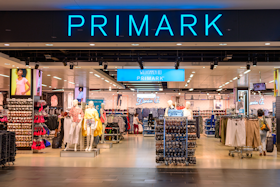 The rapidly growing retailer expanded further into the Midwest with the majority of its now 22 U.S. stores in the Northeast. Globally, Primark has 433 stores in 16 countries.

For ease of point-of-sale, Primark is offering self-checkout (credit card only) in its Woodfield store along with seven other stores in the U.S. Internationally, in the last year the retailer began launching self-checkout across Europe, and self-checkout will be part of new U.S. stores moving forward.

In regard to retail theft, Primark has done a lot of research around figuring out the correct amount of associates to be in the checkout area. Shoppers also exit the checkout area through an exit terminal vector with a gate that opens after consumers scan their receipt. Video cameras also are positioned above each self-checkout bay.

"Hosts would really be doing the work of engagement with all our customers as they come in," Tulip explains. "So there really isn't a moment where you're walking in here by yourself. ... What we really don't want is a bland experience here. People asked for self-checkouts because they use them, but we also want there to be an element of our team engaging with them as well." retailleader.com


Dollar General Faces Another Lawsuit
Dollar General workers were forced to pump in 'unsanitary' stockrooms, restrooms, complaint alleges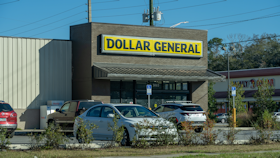 Two former Dollar General workers filed a collective-action lawsuit against the company Sept. 29 for allegedly violating the Fair Labor Standards Act and the Providing Urgent Maternal Protections for Nursing Mothers (PUMP) Act. The employees said Dollar General refused to give them breaks or private places to pump milk at work, instead forcing them to use "unsanitary" stockrooms or restrooms. "It is what it is," a manager told one of the workers when she complained about being told to pump in her hot car or an unlocked stockroom.

The collective-action lawsuit may include any nonexecutive Dollar General employees who were lactating since Dec. 29, 2022, and were not given breaks or a sanitary, private space to pump during the first year after their child's birth. Dollar General did not immediately respond to a request for comment.

"Instead of supporting breastfeeding mothers, Dollar General's practices forced those mothers into a Hobson's choice between using demeaning, unsanitary spaces to express milk, abandoning pumping at work altogether or quitting their jobs," the complaint alleged. "Congress clearly declared in the PUMP Act that no mother should have to make such a choice."

The PUMP Act, which went into effect in April, extends protections under the Fair Labor Standards Act and ups enforcement and relief actions. The law requires employers to provide "a reasonable break time for an employee to express breast milk" for a year after the child's birth in "a place, other than a bathroom, that is shielded from view and free from intrusion from coworkers and the public."

Dollar General "failed and continues to fail to provide proper accommodations to its nursing employees for minimum appropriate break times and space to express breast milk in private," the lawsuit reads. "Dollar General's failure to provide sufficient lactation accommodations is a systemic issue that has impacted employees at locations throughout the country." hrdive.com


Nationwide Pharmacy Walkout
Pharmacy staff at Walgreens, other chains reportedly planning nationwide walkout
A Walgreens organizer said they have been in talks with pharmacy staff from other retail chains about participating in the group walkout, per a CNBC report.

Pharmacy staff from Walgreens are reportedly gearing up for a nationwide walkout and multiple rallies at the end of October to protest unsatisfactory working conditions, and are in talks with employees from other retail pharmacies, including CVS, about joining them, per a CNBC report.

The walkout and rallies, which are still in the planning stages, are in response to pharmacists' complaints about understaffed teams and increasing work expectations imposed by corporate management amid their increased responsibilities, such as testing and vaccinating following the COVID pandemic, the report noted.

In recent weeks, some pharmacy staff from Walgreens locations around the country and CVS stores in the Kansas City area held separate walkouts. According to the CNBC report, a Walgreens organizer, said the walkouts are scheduled for Oct. 30 to Nov. 1. Another organizer, Shane Jerominski, who is an independent pharmacist who used to work for Walgreens, confirmed those dates. drugstorenews.com


Costco Sued for Allegedly Sharing Members' Health Data
A lawsuit filed in Washington Western District Court alleges that Costco Wholesale Corp. shared website users' private communications and health information with Facebook parent Meta, without their consent. The defendants are requesting a trial by jury, as well as an award of damages determined at trial or by the court. progressivegrocer.com


Boardroom clashes most likely over return-to-office policies

REI cuts 275 employees in store operations overhaul

---

Senior LP & AP Jobs Market
Director, Security job posted for Walmart in Bentonville, AR


The Director, Strategic Security position is a critical role charged with mitigating risk from both external and insider threats which can affect the safety of individuals, the security of information/assets, and negatively impact Walmart's brand, reputation, and operations. The Director of Strategic Security will help design, develop, and enhance our Strategic Security program, and will work with a team of subject matter experts focused on preventing, detecting, and responding to these threats by establishing best practices and collaborating with cross functional teams.  walmart.wd5.myworkdayjobs.com

---

79 Store Locations, 1.3M Payment Credits Breached
Rutter's Reaches Data Breach Settlement With Pennsylvania AG
Rutter's agreed to pay $1 million as part of a settlement related to a data security breach over a nine-month period spanning 2018 to 2019. The security breach involved 79 store locations and more than 1.3 million payment cards. The payment card information was accessed electronically, not at any physical store locations. Pennsylvania Attorney General Michelle Henry announced the settlement with the convenience store chain on Oct. 11.

According to the attorney general's office, its investigation determined Rutter's failed to properly employ reasonable data security measures in protecting consumers' sensitive personal information in violation of Pennsylvania's Unfair Trade Practices and Consumer Protection Law.

As part of the settlement, Rutter's also agreed to improve security measures via an independent assessment. csnews.com


$13.5M Fine Over Breach that Hit 147M People
Equifax Fined $13.5 Million Over 2017 Data Breach

UK's financial watchdog FCA imposes a £11 million (approximately $13.5 million) fine to Equifax over the 2017 data breach.

The British watchdog Financial Conduct Authority (FCA) on Friday announced that it has fined Equifax Ltd, the UK arm of credit reporting firm Equifax Inc, more than £11 million (approximately $13.5 million) over the massive 2017 data breach.


Roughly 147 million people were impacted by the incident, including 13.8 million UK consumers, after hackers gained access to Equifax servers in the US. In 2020, the US government indicted four members of China's People's Liberation Army (PLA) with hacking the credit reporting agency.

The cyberattack began on May 13, 2017, and remained undetected until July 29, 2017. Equifax made an announcement on the incident roughly a month and a half later, on September 7. The FCA launched a formal investigation into the incident in October 2017.

According to the regulator, Equifax Ltd failed "to manage and monitor the security of UK consumer data it had outsourced to its parent company based in the US", leading to the exposure of names, addresses, phone numbers, dates of birth, Equifax membership login details, and partial credit card details.

"The cyberattack and unauthorized access to data was entirely preventable. Equifax did not treat its relationship with its parent company as outsourcing. As a result, it failed to provide sufficient oversight of how data it was sending was properly managed and protected," the FCA notes.

The financial watchdog also notes that Equifax's data security systems were plagued with known weaknesses and that the company's British arm "failed to take appropriate action in response to protect UK customer data".

In 2019, Equifax agreed to pay up to $700 million to settle charges related to the data breach. In 2020, a US court ordered the credit reporting company to invest a minimum of $1 billion in improving its data security stance. securityweek.com


When Cybersecurity Budgets Become Cost Traps
Beware the cost traps that can strain precious cybersecurity budgets

Security investments can come with hidden costs that aren't always obvious but eat into security leaders' funds without them ever realizing

Recent data paints a conflicting picture in relation to cybersecurity budgets. Some research indicates that budgets are increasing healthily with CISOs eyeing up their next spending sprees. Other studies suggest security budgets are tightening or even being slashed despite previously being approved, hamstringing security strategies and creating risky blind spots.

Several factors such as company size and sector undoubtedly play a role in the inconsistencies, but regardless of whether a CISO's funds are plentiful or sparse, the opportunity to save money by avoiding hidden, unnecessary costs is surely universally welcome.

Security investments can come with cost traps that aren't always obvious but eat into security leaders' precious funds over time, without them ever realizing. These range from costs that are discernible with the right knowledge to others that are somewhat surprising, even for the most weathered of CISOs. csoonline.com


Just an Example of Crypto Exchanges Can Operate With Impunity
The Crypto Exchange Moving Money for Criminal Gangs, Rich Russians and a Hamas-Linked Terror Group

Garantex's international pipeline helps defy Treasury sanctions by channeling rubles to crypto to dollars. Customers line up with bags of cash.

The U.S. last year sanctioned a Moscow-based crypto exchange to stymie Russian efforts to evade the financial blockade imposed after the invasion of Ukraine.

A year on, the exchange is booming.

Despite its place on the U.S. blacklist, which restricts transactions with sanctioned entities, Garantex has become a major channel through which Russians move funds into and out of the country, according to trading data and people familiar with the firm. It has also been a vehicle for Russian cybercriminals to launder their earnings, U.S. authorities say.

Customer transactions on the platform totaled around $865 million in July, more than triple what it processed the month it was sanctioned, according to crypto data provider Coinpaprika.

The numbers show how crypto has emerged as a major weak point in the Biden administration's efforts to strangle Russia's economy. The Treasury Department has sanctioned over 80% of the Russian banking sector, restricting how Russians can move money through foreign banks. wsj.com


The top cybersecurity conferences to attend in 2024
Some industry events are large, others are more intimate, but each and every conference will have something to offer a cybersecurity leader.

Critical, Unpatched Cisco Zero-Day Bug Is Under Active Exploit
Online Sellers - Robbery Brothers Get 27 Years Fed Prison
DOJ: Brothers Sentenced to a Total of 27 Years in Federal Prison for Armed Robbery Using OfferUp
INDIANAPOLIS- Jessie Dixson, 23, and his brother, Joqeis Dixson, 22 of Indianapolis, Indiana, have been sentenced to a total of 27 years in federal prison after pleading guilty to commercial robbery and brandishing a firearm in furtherance of a violent crime.

On May 14, 2020, Jessie and Joqeis Dixson used OfferUp, an online marketplace, advertise the purported sale of a PlayStation game console. Victim N.B. agreed to purchase the console from the Dixson brothers. When N.B. arrived at the agreed location, Jessie Dixson pointed a shotgun in the victim's face, and Joqeis Dixson took the victim's cell phone and wallet. Both Dixson brothers fled the scene.

Jessie Dixson was sentenced to 18 years and 7 months' imprisonment, followed by 3 years of supervised release and a fine of $500. Joqeis Dixson was sentenced to 9 years imprisonment followed by 3 years of supervised release. Joqeis was also ordered to pay $1,000 in restitution to the victim. justice.gov


Online Buyers - Robbery Crew Facing Mandatory 7 Yrs + Maximum 20 Yrs. Each
DOJ: Three Hartford Residents Charged with Armed Robbery of Victims Who Advertised Goods on Internet Marketplaces
Federal grand jury in Hartford indicted JOHN VILLEGAS and JAYLEN LASALLE, 19, and VALERIE MENESES, 23, all of Hartford, with offenses related to a series of gunpoint robberies targeting individual sellers of luxury goods over online marketplaces last year.

Middletown Police Departments investigated a series of gunpoint robberies of individuals who advertised items for sale on internet marketplaces, such as Facebook Marketplace and OfferUp. At an arranged meeting place to sell their items, which included cell phones and luxury sneakers and accessories, the purported purchaser would brandish a firearm, force the victim to hand over the luxury goods, and flee. The investigation revealed that Villegas and Meneses committed one armed robbery on August 20, 2022, in Middletown, and that Villegas and Lasalle subsequently committed five armed robberies in Hartford in late August and early September 2022.

Villegas charged with six counts and Lasalle with five counts of interference with commerce by robbery (Hobbs Act robbery), an offense that carries a maximum term of imprisonment of 20 years on each count. The indictment also charges Villegas with three counts and Lasalle with two counts of carrying, using, and brandishing a firearm during and in relation to a crime of violence, an offense that mandatory consecutive term of imprisonment of at least seven years.

Villegas and Lasalle appeared yesterday before U.S. Magistrate Judge Robert A. Richardson in Hartford and pleaded not guilty to the charges. Villegas has been detained since his arrest on December 14, 2022, and Lasalle, who was arrested on February 3, 2023, is released on a $50,000 bond. Meneses was arrested on October 5, 2023, and is released on a $25,000 bond. justice.gov


New Study from DoorDash Reveals Shifts in How Consumers Shop Online with Evolution of Quick Commerce

A big climate change stress test is coming for Amazon sellers and suppliers

An Original ORC Blast From the Past - The Gang Became Famous And Then
The Lo Lifes: The Hip-Hop Shoplifters Who Birthed Street Culture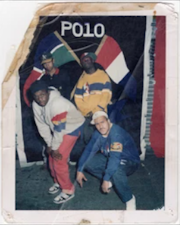 In this excerpt from "Fashion Killa", Sowmya Krishnamurthy remembers the pioneers that made Polo Ralph Lauren hip-hop's favorite brand.

The mission: get in and get as much Polo as you can. Walk inside the store. Saks Fifth Avenue. Or Bloomingdale's. There's a security guard right there, so don't do nothing too crazy. Then it's go-time. Rush the racks. Grab as much Lo as you can-coats, rugbys, jeans, whatever. Push anybody aside. Smash a few windows if necessary. The merchandise is hot-you're holding a few hundred, maybe even a thousand dollars' worth. Good thing these stores don't have sophisticated surveillance. Okay, now let's get the fuck out of here.

The Lo Lifes terrorized high-end retail in New York City by boosting Polo Ralph Lauren. Unlike that of drug dealers, their hustle was the good old-fashioned five-finger discount or shoplifting (and reselling on the black market). Among their peers, they became synonymous with Polo and an integral part of its infusion into hip-hop. They were walking advertisements for the brand. "When we would come back to our neighborhoods wearing these clothes, you looked like somebody. You felt like somebody," said Thirstin Howl The 3rd in the 2019 Ralph Lauren documentary Very Ralph.

The Lo Lifes began when two disparate boosting crews in Brooklyn-Ralphie's Kids from Crown Heights and Polo U.S.A. (United Shoplifters Association) from Brownsville-joined forces in 1988. Thirstin Howl The 3rd (aka Big Vic Lo) and Rack-Lo were widely credited as founders of the new supergroup (although the former told me that there were "many founders"). The name "Lo" was shorthand for Polo Ralph Lauren, hip-hop's favorite line of American luxury. vice.com


Memphis, TN: MPD searching for suspects involved in Nike Clearance Store burglary
Memphis Police Department is searching for several suspects who were involved in a Nike Clearance Store burglary on Monday morning. Officers responded to a business burglary at 3:15 a.m. at the Nike Clearance Store on 4099 Sout Plaza Drive. Memphis police noticed four vehicles and several men stealing merchandise from inside the business. As officers approached the business, all the suspects drove away in the vehicles going north and south of Elvis Presley Boulevard. Police say there were approximately eight to 10 individuals who wore all dark-colored clothing, masks and gloves. According to video footage, the suspects forced entry into the business using a chain connected to the red Chevy Silverado. The suspects also stole merchandise valued at $2,500. actionnews5.com


Nashville, TN: DA's office preparing charges for suspects in organized retail theft cases
The holiday shopping season is about to kick off, but organized retail crime is already in full swing. Now, the district attorney's office is working on their plans to prosecute suspects involved in aggressive retails thefts from The Mall at Green Hills. "Anytime that's concerning when some use of force is being used from what you would take as a shoplifting incident to a potential robbery or an incident where somebody could get hurt," said Assistant District Attorney Will Griffith. Multiple shocking and even violent thefts at Louis Vuitton, Gucci, and Nordstrom at the Mall at Green Hills over the last month is prompting swift action from officials in the district attorney's office. In the three separate incidents, thieves made off with a combined $100,000 in stolen merchandise. The bandits even used bear spray, a noticeable trend to authorities compared with previous cases of snatch and grabs. As the intensity of the crime increases when elements of force, like assault and bear spray are used, so do the potential charges the DA's office can bring up against the suspects. "It appears they're kind of picking up an aggression to avoid being apprehended at the scene," said Griffith. "Then we have to look at it more through a different lens of is it simply a theft, an assault, or has this become a robbery?" news.yahoo.com


San Diego District Attorney meets with businesses to crack down on organized retail crimes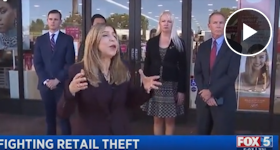 San Diego County District Attorney Summer Stephan announced a renewed push and how she plans to hold thieves accountable for organized retail theft in San Diego. "San Diego is not the good place to come and do this, we are going to find you, we are going to find you," Stephan said outside of an ULTA Beauty store Monday afternoon. Stephan met with ULTA Beauty Loss Prevention management and employees as she toured their San Marcos location. The store on Las Posas Road was hit last year by an organized retail theft ring that operated all throughout Southern California. "The San Marcos store was one of 21 ULTA Beauty stores targeted by one of the defendants who stole $127,000 worth of fragrances in just one month," the DA's office said in a news release Monday. yahoo.com

---
NRF has declared Oct. 26 as Fight Retail Crime Day
A day of action to unite the retail community to advocate
for solutions in combating organized retail crime.
---

Shootings & Deaths

El Paso, TX: Upper Valley El Paso Speedway standoff ends in police shooting, killing suspect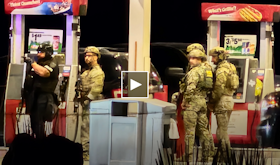 The suspect who barricaded inside a Speedway for several hours at an Upper Valley El Paso Speedway died after getting shot by police Monday morning, according to police officials. Police responded to the scene around 1 a.m. at the Speedway gas station on Mesa Street and Doniphan Drive. Officers from the SWAT team and the crisis team responded. SWAT officers were heard calling out commands to an individual inside the convenience store. At one point, chemicals were deployed into the store causing the suspect to come out. Police officials said the suspect came out pointing a gun at officers. A SWAT officer then deployed his weapon and shot the suspect. The suspect was taken to the hospital where he died. He was 33-years-old. kfoxtv.com


Austin, TX: APD investigating early morning homicide outside AutoZone and Advanced Auto
Police say they have detained an individual following an early morning homicide investigation in Southeast Austin on Monday. The incident occurred around 1:26 a.m. in the 2200 block of East Riverside Drive, between an Auto Zone and Advanced Auto parts store, near the music venue Emo's. Austin Police Department officers, responding to a call of shots fired, discovered a person with multiple injuries at the scene. Despite attempts at life-saving measures, the individual succumbed to their injuries and was pronounced dead at the scene. APD, in a press briefing, confirmed the detainment of a person of interest, who is currently being questioned by homicide detectives. Investigators believe this to be an isolated incident, with no further threat to public safety. Authorities urge anyone with information related to the case to come forward. cbsaustin.com


Nashville, TN: Man run over, killed at Nashville liquor store
Police have released the identity of the man who was run over and killed at a Nashville liquor store Thursday night. Darrell Walker, 47, of Atlanta, has been identified as the man who died after a fistfight led to him being run over by an SUV on Buchanan Street at Northwest Liquors, according to the Metro Nashville Police Department. Police said 50-year-old Perry Shannon was inside Northwest Liquors on Buchanan Street when he was approached by a shirtless man who reportedly initiated a confrontation. Shannon left the store and got into his Chevrolet Equinox when the shirtless man approved his SUV. Police said the man began punching Shannon, and a second man, Walker, attempted to intervene. Walker was knocked to the ground by one of the shirtless man's punches and was lying in the parking lot when Shannon attempted to back out to leave with the shirtless man hanging onto his SUV. In doing so, Shannon ran over Walker, police said. wsmv.com


Memphis, TN: 1 critically injured in Hickory Hill corner store shooting
A man is in critical condition at the hospital after a shooting at a Z Market in Hickory Hill, according to the Memphis Police Department. Officers responded to the store at 5353 Winchester Road at 9:09 p.m. One gunshot victim was rushed to Regional One Hospital. No suspect information is available at this time. actionnews5.com

---

Robberies, Incidents & Thefts


San Francisco Express Store Staffer Hit With Metal Pole During Robbery
A worker at San Francisco's soon-to-close Express clothing store in Union Square was hit with a metal pole during a robbery, according to police and staff. The Express is slated to close its doors on Sunday, according to a sign posted in the entryway. San Francisco Police Department spokesperson Robert Rueca said an employee was hit with a metal pole by a man, who then fled the store with merchandise. Rueca said officers arrived just before 1 p.m. Monday at the Geary Street store and later found the suspect after witnesses alerted to police to his location. Officers rendered aid and summoned medics to the scene, who took the victim to the hospital for non-life-threatening injuries. A store employee, who did not give their name because they are not authorized to speak with the press, said an investigation into the incident is ongoing. They added that the injured employee was OK.

sfstandard.com




Texarkana, TX: Police investigating after failed robbery attempt at Lowes
An alleged failed attempt to steal cash from Lowe's store in Texarkana has police asking for the public's help identifying the man caught on camera. On Sept. 14, an unidentified man came into the store near its closing hours and reportedly tried to snatch a bag of money from an employee as the money was being collected from the registers. The employee did not let go of the bag, police said. During the struggle, the employee reportedly grabbed the man's phone which had fallen from his pocket and hurled it across the store. While the man ran to find his phone, employees secured the money bag so he could not get into it. No employees were injured during the incident and no money was taken.

ketk.com




DOJ: Florissant Man Gets 135 Months in Prison for Five Armed Robberies


ST. LOUIS

- U.S. District Judge on Friday sentenced the armed robber of five Florissant, Missouri businesses to 135 months in prison and to pay $7,022 in restitution.

Dollar Tree store at 700 North Lindbergh Boulevard on May 26, 2021
Dollar Tree at 14020 New Halls Ferry Road on Dec 1, 2021
Subway at 2544 North Lindbergh Boulevard on Jan 2, 2022
GameStop at 14031 New Halls Ferry Road on Jan 5, 2022
Subway, at 8444 North Lindbergh Boulevard on Jan 28, 2022

justice.gov




How investigators cracked an $8.2 million catalytic converter theft ring



Montgomery County detectives continue to pursue other targets in their sprawling criminal probe.



A sophisticated multimillion-dollar catalytic converter theft ring run out of a Philadelphia tow yard that stole, sold, purchased, and resold catalytic converters. In June, authorities, after a yearlong investigation that

included surveillance, undercover transactions, and high-speed car chases

, announced charges of corrupt organizations, criminal conspiracy, dealing in proceeds of unlawful activity, and related offenses against

10 adults and one juvenile.



Between 2020 and 2023, prosecutors say, Michael Williams, the operator of TDI Towing in Port Richmond, and a cadre of associates stole at least 2,000 of the valuable car parts throughout Bucks County and beyond. Bucks County District Attorney Matt Weintraub dubbed Williams the "kingpin" of the sprawling operation that was spending a minimum of

$10,000 per night on stolen converters

.

The actual number of catalytic converters stolen could be much higher, and since the charges were announced in June, at least 200 people have contacted the Bucks County District Attorney's Office to report such thefts.

Since the breakup of a theft ring at TDI Towing, there has been a 63% decrease in thefts of catalytic converters from last year.

Figures are from Jan. 1 to Sept. 18 of each year.



This year alone, there were 1,802 reported thefts across the city through Sept. 18. And that number represents a massive improvement over last year,

when 4,173 converters were stolen in the same time.



The takedown of the massive illegal operation was a

yearlong sting complete with more than 5,000 hours of video surveillance and undercover sales of catalytic converters, and analysts identified at least 357 transactions

, according to a presentment by a grand jury impaneled to investigate the crimes.

Using confidential informants, investigators coordinated six sales of catalytic converters to Williams and his employees, "

Start with the little fish, the people on the outside, the people on the corners, to draw an analogy. And you work up the chain

."

inquirer.com




Corvallis, OR: Man who robbed Fred Meyer, then used a shank, sentenced to 7 ½ years

Los Angeles, CA: LAPD searching for 3-man burglary crew targeting San Fernando Valley businesses

Marietta, GA: Police use unique method to catch Marietta man in string of burglaries

Indianapolis, IN: 18-year-old male tied to 9 Robberies tracked down by IMPD

UK: Norwich, England,: Fast food attacker banned from every Burger King in UK; he had poured drink over the manager's head, verbally threatened staff and jumped on the counter

Featured Job Spotlights

An Industry Obligation - Staffing 'Best in Class' Teams

Every one has a role to play in building an industry.
Filled your job? Any good candidates left over?
Help Your Colleagues - Your Industry - Build a 'Best in Class' Community

Refer the Best & Build the Best
Quality - Diversity - Industry Obligation


---






Loss Prevention Manager (House of Sport)
Boston, MA - posted October 10
As a Loss Prevention Manager, you will support the Store Leadership team in achieving company objectives by managing all Loss Prevention programs and policies within the store. This key role will have the tremendous responsibility of keeping our associates, customers and our store safe...






District Asset Protection Partner
Tucson and Chandler/Phoenix, AZ Area - posted September 27
The Asset Protection (AP) Partner is a strong communicator, advisor, investigator, and compliance partner. This role is responsible for asset protection program execution at all levels and implementing methods to prevent, and control losses, in support of protecting company assets. This role collaborates with store teams, Human Resources, Supply Chain, and District Management...






District Asset Protection Partner
West Sacramento, CA - posted September 26
The District Asset Protection (AP) Partner is a strong communicator, advisor, investigator, and compliance partner to our Stores. This role is responsible for driving shrink improvement and leadership of asset protection program execution at the District level. The District AP Partner is responsible for assessing store-based shrink initiatives, promoting shrink awareness, and implementing methods to prevent, and control losses...






Asset Protection Specialist
Newburgh, NY - posted September 25
The Asset Protection Specialist role at Ocean State Job Lot is responsible for protecting company assets and monitoring store activities to reduce property or financial losses. This role partners closely with store leadership and the Human Resources team, when applicable, to investigate known or suspected internal theft, external theft, and vendor fraud...






Security Director
Chicago, IL - posted September 7
Reporting to the VP of Corporate Security, the Director of Corporate Security is a professional security practitioner that acts as an advisor/consultant to the assigned Property Management Group. Responsibilities include monitoring security vendors' performance, evaluating for contract compliance, and serving as a program quality control manager...






District Asset Protection Manager
Washington, DC - posted August 31
The MidAtlantic Division has an opening for a District Asset Protection Manager in Northern Virginia. This person will support Fairfax, Arlington, and Loudoun counties. This is a salary role with up to 70% travel within the assigned district. District Asset Protection Manager will provide positive/proactive leadership, and instruction in the area of Security/Asset Protection...






Corporate & Supply Chain Asset Protection Leader
Quincy, MA - posted August 3
The primary purpose of this position is to manage the Corporate Asset Protection function for all US Support Offices and Supply Chain. Direct team in the design, implementation and management of physical security processes and equipment to ensure facilities are considered a safe and secure environment for all associates and external parties...






Occupational Health & Safety Manager
Mount Horeb, WI - posted July 27
This role is responsible for examining the workplace for environmental or physical factors that could affect employee or guest health, safety, comfort, and performance. This role is also responsible for reducing the frequency and severity of accidents. To be successful in the role, you will need to work closely with management, employees, and relevant regulatory bodies...





Manager, Physical Security
Jacksonville, FL - posted July 7
Responsible for overseeing all aspects of the company's physical security strategy for retail stores, warehouses, and store support center and field offices. This includes responsibility for the capital expense and repair budgets, developing written specifications, layout and design for all systems and to ensure all installations and repairs are made to SEG standards...






Regional AP Mgr - South FL Market - Bilingual required
Miami, FL - posted August 8
Responsible for managing asset protection programs designed to minimize shrink, associate and customer liability accidents, bad check and cash loss, and safety incidents for stores within assigned region. This position will develop the framework for the groups' response to critical incidents, investigative needs, safety concerns and regulatory agency visits...

---

Featured Jobs

To apply to any of today's Featured Jobs, Click Here