MASS ATTACKS IN PUBLIC SPACES: 2016 - 2020, January 2023
138 People Killed & 299 Injured as of Feb 10
Updated: There have been 63 mass shootings, 96 killed and 299 injured, and 6 mass murders, 42 killed, in the United States so far this year. These attacks left 138 people dead and 299 injured, according to data from the Gun Violence Archive through Feb. 10, 2023.
The gun archive defines a mass shooting as an incident in which four or more people were injured or killed. Mass murder as FOUR or more killed in a single event [incident], at the same general time and location not including the shooter.
Researchers and government officials are continuing to track these incidents and look for trends to help communities mitigate risks and respond to potential threats.
Finding Commonalities in Mass Attacks
While no two mass attacks are the same, half of these incidents in the United States from 2016 to 2020 were sparked by personal, domestic, or workplace disputes or grievances, according to a U.S. Secret Service National Threat Assessment Center report.
The report, Mass Attacks in Public Spaces: 2016-2020, analyzed 173 targeted attacks in public or semi-public locations, such as schools, houses of worship, and businesses, and the attack types included shootings, vehicle ramming attacks, and other methods of mass violence. These attacks resulted in physical harm to 1,747 people—including 513 who were killed.
Attackers' grievances were most often related to a personal factor (27 percent), such as bullying, stress related to health or finances, ongoing feuds with neighbors, or feelings of victimization. In 17 percent of cases, grievances were related to current or former domestic relationships; in 10 percent of cases, grievances were workplace-related. Other motivations included ideological, bias-related, or political beliefs (18 percent); psychotic symptoms (14 percent), a desire to kill (7 percent), and fame or notoriety (6 percent).
The report found that the majority of attacks (69 percent) occurred in public locations that are freely accessible, 34 percent occurred in semi-public spaces such as workplaces or educational institutions. The most common locations for mass attacks were businesses (51 percent, or 88 attacks), followed by open spaces (35 percent) like outdoor events, streets, sidewalks, and parking lots. Thirteen attacks took place at educational institutions.
In 53 percent of the attacks, the attacker had no known affiliation with the location—some appeared to open fire randomly while others selected target locations for what they represented or offered. In the remaining cases, though, the attacker was affiliated with the site—13 percent were current or former employees, and 9 percent were customers or clients.
"In some cases, attackers were affiliated with a site indirectly through another person, for example, by selecting a family member's restaurant or the workplace of a former romantic partner," the report said.
Based on this study examining mass attacks in public spaces from 2016 to 2020, and building on NTAC's extensive history of studying all forms of targeted violence, the following operational implications are presented in support of developing policies and protocols for behavioral threat assessment programs. asisonline.com
Read the whole report here: NATIONAL THREAT ASSESSMENT CENTER - U.S. Secret Service - U.S. Department of Homeland Security January 2023

Going back nearly three years to the pandemic's March 2020 start, most businesses across sectors tell PYMNTS that they've since been prioritizing investments in digital fraud prevention and risk management solutions.
That's according to data from PYMNTS' February 2023 playbook, "Digital Payments Technology: Investing in Payments Systems for the Digital Economy," which also found that working capital and credit solutions were the second most common organizational tech investment.
The pandemic's effect on digitization investments
Share of companies citing reasons for investing in technologies in select areas since March 2020.
Fraud prevention/risk management tops List in all sectors
All sectors - Fraud prevention/risk management tops list - 55.8%
Retail Trade - Fraud prevention/risk management tops list - 65.8%
Businesses have transitioned through several stages of technology spending over the past three years.
For much of the early pandemic, spending aimed to give companies a buffer in riding out the COVID-19 disruptions as well as insulate them from the next-generation digital threats brought by the lockdown-era's hyper-rapid acceleration of online commerce. pymnts.com
New Compliance Rule & Audit Point
Loopholes will close for executives selling company stock
For the last two decades, officers and directors at U.S. public companies seeking to trade illicitly on inside information had an almost infallible get-out-of-jail-free card.
All they had to do was use prearranged trading plans when they bought and sold their companies' shares. The odds the government would target them for enforcement actions were slim. It was an unintended consequence of a regulation adopted in 2000 called Rule 10b5-1 that academic research shows was abused by some executives.
That regime is about to change. A new Securities and Exchange Commission rule promises to remove many of the loopholes that allowed corporate insiders to hide behind these trading plans. For most U.S.-listed companies, new disclosure requirements will kick in April 1.
Among the highlights: Officers and directors will have to wait at least 90 days after starting or modifying a 10b5-1 plan before they can trade under the arrangement. The forms used to report their trades will include mandatory checkbox disclosures showing whether they were using such a plan, as well as the plan's adoption date. The companies, too, will have to disclose the substance of 10b5-1 plans in their quarterly and annual reports.
Some insiders were selling shares less than a month after adopting their plans, sometimes even the same day, or adopting and initiating trading plans right before earnings announcements. wsj.com
Seems Timely Given the New Rules Targeting Insider Trading Mentioned Above
WASHINGTON - The U.S. Department of Labor's Occupational Safety and Health Administration recently published an interim final rule establishing procedures and timeframes for handling employee retaliation complaints under the Criminal Antitrust Anti-Retaliation Act, enacted Dec. 23, 2020.
The departments of Labor and Justice will collaborate to enforce CAARA to ensure protection of whistleblowers from retaliation for reporting potential criminal antitrust violations or engaging in other protected activities.
For additional details about the statute along with instructions on how to file a complaint with OSHA under the CAARA, read the fact sheet on Whistleblower Protection for Reporting Criminal Antitrust Violations.
For more information on whistleblower protections, visit OSHA's Whistleblower Protection Programs webpage. govdelivery.com
The Occupational Safety and Health Administration (OSHA) increased the maximum penalty amount for serious and other-than-serious violations to $15,625 per violation effective January 15, 2023. Only eleven days later, OSHA announced two new initiatives that could greatly increase the scope and impact of the agency's enforcement tools against employers.
First, OSHA announced that Regional Administrators and Area Office Directors can consider citing certain types of violations as Instance-by-Instance (IBI) citations for cases where the agency identifies "high-gravity" serious violations of OSHA standards.
OSHA's application of IBI to "high gravity" serious violations is a significant departure from current OSHA policy, which only considers applying IBI citations in "egregious willful" cases.
Second, OSHA will attempt to cite more violations separately rather than "grouping" them, which would result in higher penalty amounts and more total violations for employers. jdsupra.com
U.S. retail sales (excluding automotive) rose 8.8% year-over-year in January, according to Mastercard SpendingPulse, which reports on national retail sales across all payment types.
In-store sales were up 8.9% year-over-year and e-commerce sales increased 8.4%.
Consumer spending remains resilient in the first few weeks of 2023," said Steve Sadove, Mastercard senior advisor and Former CEO of Saks. "Mastercard SpendingPulse insights show that the overall retail story remains largely positive with January posting a solid month of growth across the country." chainstoreage.com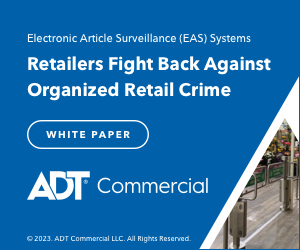 ---

Senior LP & AP Jobs Market
Corporate Risk Manager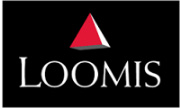 *This position can be based out of Seattle, WA, Tacoma, WA or Portland, OR*
Summary of Role and Responsibilities:
Proactive approach to preventing losses/injuries whether they are to our employees, third parties or customers valuables. They include cash in transit, auto losses or injuries.
Report all incidents, claims and losses which may expose the company to financial losses whether they are covered by insurance or not.
Ensures the execution of established risk or operational policies and procedures associated with risk mitigation.
Supports field operations with risk training and development of the leadership team.
dayforcehcm.com
---