Protect your supply chain from
rising retail theft
February 28 | 2:00 p.m. EST

As retail theft increases due to organized and opportunistic groups, supply chains are becoming a more lucrative target. Join experts from Under Armour and Verisk as they discuss recent supply chain and cargo theft trends and statistics, highlight changes in criminal methods, case studies and best practices to ensure internal and external collaboration to protect your goods against increased loss.

This webinar is opened to NRF Members-only, is closed to the press and off the record.


---
NACS: Using AI to protect people, your most valuable assets
Convenience stores suffer most retail fatalities for six years running, now exploring face matching software to prevent deadly violence, ORC loss.
It's official: 2022 was the most violent year ever in America's retail stores. Criminals killed 381 U.S. retail customers and 170 retail employees in 2022, according to industry publication D&D Daily. For the sixth year running, convenience stores suffered the highest losses, with 32 percent of all violent retail fatalities in 2022.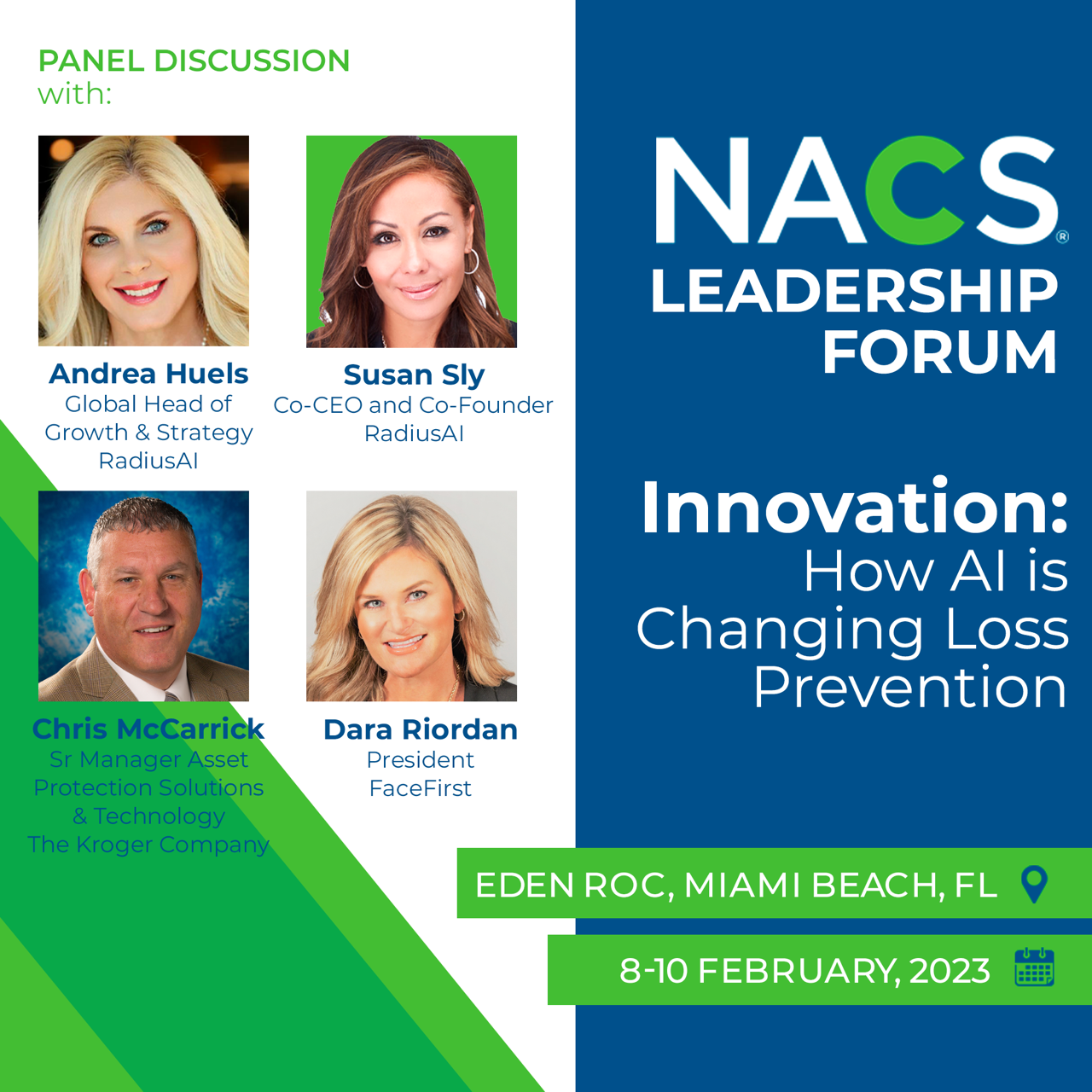 NACS, the association for convenience and fuel retailing, faced such grim statistics head-on last week in Miami. RadiusAI's Andrea Huels moderated the NACS Leadership Forum session "How AI is Changing Loss Prevention" on February 9. Huels said the traditional notion of "loss" now extends to preventing the loss of retail's most important assets: the lives of employees and customers. Huels led the discussion with FaceFirst's Dara Riordan, Kroger's Chris McCarrick, and Radius AI's Susan Sly.
Riordan shared why retailers are rapidly deploying face matching software to address life safety concerns and crippling ORC losses. Modern face matching technology transforms security cameras from passive, reactive tools to proactive, real-time violence prevention tools. FaceFirst's face matching software provides retailers with immediate notifications when ORC thieves, violent offenders, and other known threats enter—a vital situational awareness advantage when seconds matter.
Convenience stores can also use face matching software for investigations into thefts using bladder trucks, ORC campaigns, or recidivists who have robbed several stores owned by the same chain, Riordan said. Huels highlighted three armed robberies of three convenience stores in 30 minutes last year.
Retailers using facial recognition software have matched active-shooter threats, disgruntled ex-employees, violent ex-spouses, members of ORC syndicates, murder suspects, arsonists, and sex offenders. They have also helped find missing Amber Alert children, missing elderly citizens, and human trafficking victims.
FaceFirst considers the use of AI with human oversight vital for retailers. Calculate the risks of being caught unaware when a known offender enters your store. If you knew there was a proven solution to keep your valued customers and associates safer from violent offenders, would you implement it? The real risk is answering no. FaceFirst's solution is fast and accurate—take action today at facefirst.com.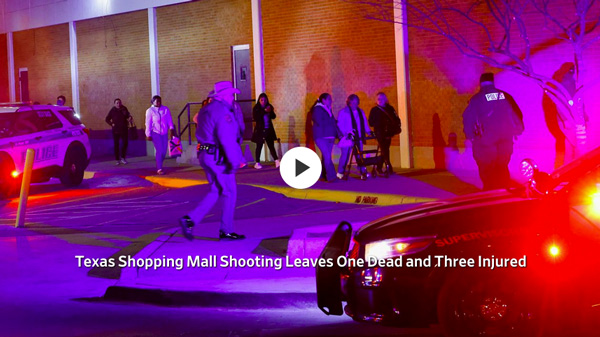 A video showed people running as shots were fired inside the Cielo Vista Mall in El Paso, Texas, on Wednesday. Police arrested two suspects and said the shooting left one person dead and three others injured.
Photo: Jose Luis Gonzalez/Reuters
The shooting that killed one and injured three at an El Paso, Texas, mall Wednesday evening, steps from the Walmart where an attacker killed 23 people in 2019, was the result of a random confrontation between two groups who didn't know each other, the city's police chief said.
"During the confrontation, a physical altercation took place," Interim Police Chief Peter Pacillas said during a press conference Thursday afternoon. "During that fight…one person produced a handgun and shots were fired."
Police in the West Texas border city said reports of an active shooter in the food court of Cielo Vista Mall came in Wednesday at 5:05 p.m. local time.
Chief Pacillas said the two groups of people in their late teens to early 20s didn't know each other. Authorities don't believe it was a gang-related shooting and no officers were injured or fired their weapons during the incident, he said. wsj.com
U.S. Rep. Dave Joyce (R-OH) on Feb. 9 signed on as an original cosponsor of a bipartisan bill to combat organized crime involving the illegal acquisition of retail goods that get sold through physical and online retail marketplaces.
"Organized retail crime creates nearly $100 billion in losses for businesses in Ohio and around the country," Rep. Joyce said on Tuesday. "Congress must do more to address this issue; we can no longer allow these criminal operators to run rampant."
The Combating Organized Retail Crime Act of 2023, H.R. 895, which U.S. Rep. Ken Buck (R-CO) sponsored on Feb. 9 with two other original cosponsors, including U.S. Rep. Susie Lee (D-NV), would establish an Organized Retail Crime Coordination Center under the authority of the U.S. Department of Homeland Security.
The coordination center would include experts from federal, state, and local law enforcement agencies along with retail crime associations who would work to create a cohesive strategy to combat organized retail crime, according to a bill summary provided by Rep. Joyce's staff. riponadvance.com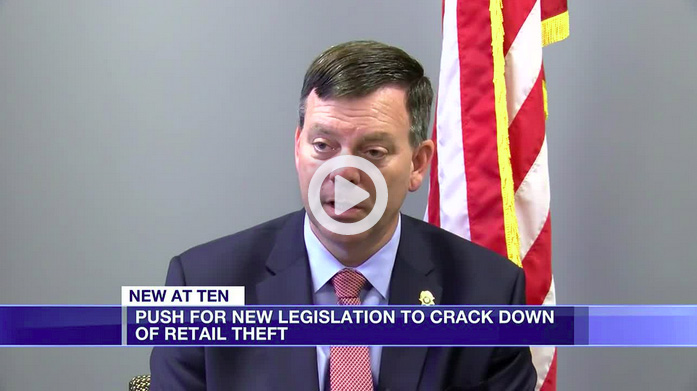 New ORC Legislation Coming in Alabama
MONTGOMERY, Ala. (WSFA) - A new piece of legislation will be introduced to Alabama lawmakers in March to crack down on retail theft.
Alabama District Attorneys Association Executive Director Barry Matson said retail theft has gone up in the state because there is no law that punishes people for stealing under $1,500 worth of merchandise from a store.
"We also do not have a RICO or an organized crime statute in Alabama," Matson said. "That's a red flag to these organizations to come to Alabama. It's open season for our stores."
Matson said this forces retailers to take extra measures to secure merchandise and raises prices for the consumer.
Montgomery County District Attorney Daryl Bailey said he has multiple cases with repeat retail shoplifters.
"I saw one where someone had gone in 15 different times and stolen $1,000 worth of merchandise at least every time that she had gone into this particular store," said Bailey.
Bailey added some stores have either closed or refused to do business in Montgomery because of the high rate of theft.
Bailey wants to have shoplifters who have been caught stealing multiple times face prison time.
"If you went into a particular store in Montgomery and stole that amount of property, it is illegal for us as prosecutors or a judge to send you to prison on that," Bailey said. "That's absolutely ridiculous."
Matson is advising businesses to be vigilant and not tolerate crime while they work on getting the legislation passed.
April 14, 2022 Alabama enacts law to help stem the tide of stolen goods on online marketplaces
New York Mayors Ask For Funds For Gun Violence & Bail Reform
Mayors, government officials and leaders across the state of New York gathered in Albany on Wednesday for what is colloquially known as "Tin Cup Day," making their cases for budget increases and specific allocations as the legislature prepares to negotiate the Governor's proposed budget.
New York Mayor Eric Adams listed public safety as the "second pillar" of his four-pillar agenda. Adams and Governor Kathy Hochul have previously been closely aligned on a number of issues.
Adams has long sought to change the 2019 bail reform laws, which he said contributed to the uptick in crime during the pandemic. Governor Hochul defended the bail reform law in August after the last budget introduced a number of amendments, but in 2023 has squarely repeated her belief that the 2019 bail reform changes went too far. Hochul has said she will attempt to correct some of those perceived overreaches through this year's budget negotiations with state legislators.
Beyond a partial rollback of the 2019 reforms, critics say Hochul's budget-tied bail discretion proposal would fundamentally alter how bail assignment works in New York state.
In his testimony, Adams praised the Governor's continued proposals to roll back parts of the 2019 state bail reform laws to expand judicial discretion in setting bail by getting rid of the "least restrictive" standard judges must currently consider.
"The Governor's budget rightfully proposes to keep us safer by giving us additional tools to address our recidivism crises," Adams said. "Changes to the least restrictive standard, as the Governor has proposed, will go a long way towards solving our recidivism problem."
Rochester Mayor Malik Evans described gun violence as Rochester's "greatest challenge," like many cities across the country.
Syracuse Mayor Ben Walsh asked directly for investment in a number of crime reduction programs, particularly violence interruption. thecrimereport.org
Officers in Dayton, Ohio now have the go-ahead to access live and recorded video from private security systems. Dayton police said that the program is entirely voluntary, and camera owners have control over the circumstances under which police can access their devices and data. The tech that Dayton police plan to use as part of a pilot through June 2023, Fusus video aggregation technology, divided some on the commission. thecrimereport.org