Protect your supply chain from
rising retail theft
February 28 | 2:00 p.m. EST

As retail theft increases due to organized and opportunistic groups, supply chains are becoming a more lucrative target. Join experts from Under Armour and Verisk as they discuss recent supply chain and cargo theft trends and statistics, highlight changes in criminal methods, case studies and best practices to ensure internal and external collaboration to protect your goods against increased loss.

This webinar is opened to NRF Members-only, is closed to the press and off the record.


---

Take action now against active shooter threats

How one retailer's proactive face matching led to ID, arrest without violence

Active shooter attacks spiked by 52.5 percent in 2021, according to the FBI. Most happened in "commerce" areas, such as shopping malls and grocery stores. In response, retailers are quickly adopting technologies, including face matching, that offer advance warning of threats.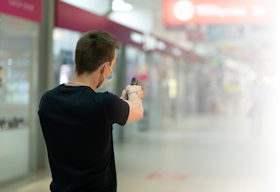 Not all violence is preventable, but retailers can increase their chances of stopping attacks before they start. Here's how one retailer's fast, proactive reaction to a real-life threat led to an arrest with no violence or injuries-and most importantly, before the threatened attack happened.

The retailer became aware of a potential active shooter threat on a popular social media platform. An unknown and unverified individual made a direct threat of gun violence in his post, and he suggested that customers with children avoid the retailer's store.

Minutes after the threat was posted, the retailer ran the profile photo through the FaceFirst Visitor Search Investigation tool. Had the person of interest visited any of the retailer's stores in the past 45 days? Within seconds, the search revealed two face matches at two locations, one from two weeks back and another just one day prior.

The retailer's asset protection team reviewed the matched events and security camera video, then collaborated with local law enforcement. Officers confirmed the man was a known offender, with a record of violent crimes against another retailer and a history of mental illness. Using face matching technology, the retailer formed a threat profile for the man in less than two hours.

Eight days later, the man returned to the retailer's store. As he entered, the FaceFirst system matched his face and immediately generated a match notification. The store management team confirmed the notification and followed the retailer's policy on the notification: "Do not approach-call LE." Law enforcement officers responded quickly and arrested the man nearby. The incident was resolved without violence, and a restraining order was issued soon thereafter. The man has not returned to any of the retailer's stores since his arrest.



Calculate the risks of being caught unaware when a known offender enters your store. If you knew there was a proven solution to keep your valued customers and associates safer from violent offenders, would you implement it? The real risk is answering no. FaceFirst's solution is fast, accurate, and ethical-take action today at facefirst.com.


Real-World Example of Violence Impacting Retailers

East Boston man killed in double shooting at Dollar Tree store in Brockton; suspect remains at large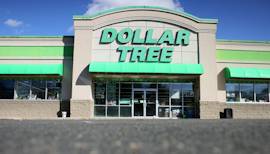 Police are searching for a man wanted in connection with a shooting at a Dollar Tree store in Brockton that killed one man and injured another, authorities said Wednesday.

Dongbin Pyon, 38, of East Boston, died after being shot at the Dollar Tree store Tuesday afternoon, Plymouth District Attorney Timothy J. Cruz's office said.

Police have obtained an arrest warrant for Luis Soto, 32, a former employee of the store who fled after the shooting. Soto's car has been found but he remains at large, Cruz's office said in a statement. Soto is considered armed and dangerous, prosecutors said.

"Preliminarily, this does not appear to be a random act of violence," they said. msn.com

---

The U.S. Crime Surge
The Retail Impact

NRF Supports House Legislation to Combat ORC



WASHINGTON, February 9, 2023 - The National Retail Federation today issued the following statement from Senior Vice President of Government Relations David French after the Combating Organized Retail Crime Act of 2023 was introduced in the U.S. House.

"Organized retail crime remains a persistent threat to the retail industry, accounting for more than $94.5 billion in losses in 2021. These sophisticated crimes permeate the entire retail ecosystem, impacting consumers, employees and communities nationwide.

"While retailers remain vigilant in the fight against ORC, federal support like the Combating Organized Retail Crime Act of 2023 is needed to level the playing field with additional resources and coordination among federal, state and local law enforcement agencies.

"We commend Representatives Ken Buck, R-Colo., Dave Joyce, R-Ohio, Susie Lee, D-Nev., and Dina Titus, D-Nev., for their leadership to move this important legislation one step closer to becoming law."

This legislation is the House companion to S.140, introduced by Senators Chuck Grassley, R-Iowa, and Catherine Cortez Masto, D-Nev., which NRF welcomed last week.

As the leading authority and voice for retail, NRF has advocated for key ORC legislation, including the INFORM for Consumers Act that passed in December 2022. nrf.com

Full Text of New House Bill Can Be Found Here


Retail Task Force Helps Va. Develop & Reinstate Felony ORC Bill
Walmart, Amazon, CVS, Home Depot, Lowe's & LE Partners Worked All Year

VA. Voting on House Bill 1885 Organized Retail Theft - Prosecuted as Felonies - Goes Next to Senate
House Bill 1885, has made it to the full House for a vote. Organized retail theft is a serious problem, with one reported every three minutes nationally.

The best available accounting of these thefts indicates that $1.3 billion is stolen in Virginia. That also carries a direct cost to the state, which loses $80 million in tax revenue. Of course, retail theft losses are passed onto consumers in the form of higher prices.

Why are these thefts happening? Well, you might look to the decision to lower the penalties for such thefts, made during the two years when Democrats had total control of state government. Because of these changes, there just isn't much of a deterrent to stop criminals from walking out the doors of stores with stolen goods.

My bill would reinstate the provision that these crimes be prosecuted as felonies, and that those who repeatedly commit them would face commensurate increases in consequences. It also establishes the Organized Retail Crime Fund, which would be administered by the Attorney General to award grants to Commonwealth's Attorneys and law-enforcement agencies to investigate, indict, and prosecute violations of organized retail theft. I am especially happy to report that House Bill 1885 has received bipartisan support throughout its consideration by the House. I am hoping that bipartisan support will continue when it goes to the Senate. pmg-va.com


Calif. Getting Serious About Cargo Theft
California Introduces Expanding Organized Retail Theft Law to Include Cargo Theft

Assembly Bill No. 523, Feb. 7, 2023 - Introduced by Assembly Member Vince Fong

Organized retail theft: cargo. Existing law makes a person guilty of organized retail theft if, among other things, the person acts in concert with one or more persons to steal merchandise from one or more merchant's premises or online marketplace with the intent to sell, exchange, or return the merchandise for value. Under existing law, these crimes are punishable as either misdemeanors or felonies, as specified.

This bill would expand that crime to include merchandise stolen from a merchant's cargo. By expanding the scope of a crime, this bill would create a state-mandated local program. trackbill.com


167 Security Officers Died on Duty in 2022
Security Officers Increasingly Are Victims of Crime
The crime headlines in print and across the daily cable news are getting louder and louder as violent crimes continue to rage out of control. Armed robberies, rapes and sexual assaults, shootings, homicides, carjackings, and the list just goes on and on.

There can be no denying that crime is out of control and that the offenders are getting younger, the laws and the punishment have weakened and, in many areas, completely ignored by prosecutors who have decided to pick and chose which laws are "real" and which ones are nothing more than an inconvenience to their office.

Every single day in America a security officer is critically wounded, violently attacked, robbed and victimized while performing their duties.

In 2022, there were 231 police officer deaths. However, only 60 were from gunfire according to the website ODMP which tracks police officer deaths. During the same time in 2022 there were 701 security officers shot on duty. 123 of those security officers died from their attacks. In all, 167 security officers died while on duty in 2022.

So far in 2023, eight security officers have been murdered and more than forty have been shot. Security is like law enforcement. Underpaid, underappreciated, disrespected and often they're just sitting ducks. Easy targets with no way to defend themselves and no place to run, hide or call for help. privateofficerbreakingnews.blogspot.com


Impact of 'Red Flag' Laws on Violence
Are mass shootings being stopped by Colorado's 'red flag' law?
A review by CPR News found that, among the nearly 400 cases filed under the law so far, more than a dozen respondents had allegedly talked about carrying out mass shootings in places like grocery stores, theaters and neighborhoods, with various levels of planning. More than a dozen others talked about a "suicide by cop" or otherwise ambushing police officers, and one had threatened to assassinate political leaders.

These kinds of cases show how the "red flag" process can allow ordinary people to do something about the disturbing behavior of others, said April Zeoli, associate professor at the Institute for Firearm Injury Prevention at the University of Michigan.

She recently published a study of red flag petitions across six states, including Colorado. Her team read more than 6,500 court files in all, and found that more than 10 percent of the cases referred to potential mass shootings, including numerous threats to schools. Those numbers align with CPR News' findings in Colorado.

To Zeoli, the court files show that acts of mass violence "absolutely don't come out of nowhere," she said. "There are often warning signs that other people do perceive, and that allows us to intervene with extreme risk protection orders or in other ways as well." cpr.org


Increasing Security & Adding $25M to PD Budget
SF Mayor Breed's Plan to Revitalize Downtown
The effect of the pandemic and the shift toward remote work has devastated the downtown economy. The office vacancy rate is now more than 25%.

Breed's other strategies to revitalize downtown include additional investments in public safety, building off of programs that the city launched in recent years. The city's efforts to increase security between Union Square and the Moscone Center area has depended largely on police overtime, and Breed's plan calls for $25 million in supplemental spending for police hiring and retention incentives as well as the city's community ambassador program. bizjournals.com


New Orleans sees 5 mass shootings over past 2 months

U.S. House tackles crime-riddled DC

---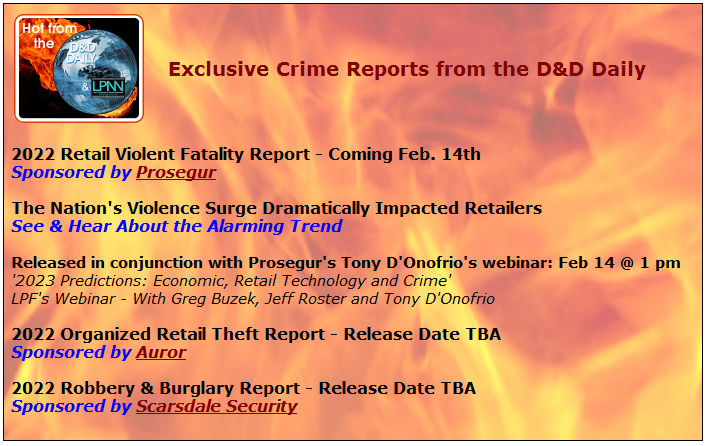 ---

COVID Update

670.3M Vaccinations Given
US: 104.7M Cases - 1.1M Dead - 101.9M Recovered
Worldwide: 677M Cases - 6.7M Dead - 649.5M Recovered


Private Industry Security Guard Deaths: 362 Law Enforcement Officer Deaths: 830




May 11: The Official End of the COVID Emergency
U.S. Covid emergency ends May 11. HHS officials say here's what to expect

HHS officials in call with reporters laid out what the the public can expect when the emergency ends.

Immediate changes: People with private health insurance may have to pay for Covid tests, both over-the-counter and lab, depending on their plan. Seniors with Medicare Part B will start paying for over-the-counter tests, though the program will cover lab tests. Hospitals will lose flexibility to expand capacity in response to surges. The federal government can no longer require labs to report Covid test results to the Centers for Disease Control and Prevention.

Longer-term changes: Covid vaccines and antivirals such as Paxlovid will remain free to everyone regardless of insurance status until the current federal stockpile runs out. Expanded telehealth through Medicare will also remain in place through December 2024 under federal spending legislation passed in December. But it will end after that without congressional intervention. cnbc.com


Blame, or credit, Covid-19
Competing in the New Talent Market
When will the workplace go back to normal? Executives are clamoring for answers. But according to McKinsey senior partner Katy George, "if by normal, they mean '2019,' the short answer is 'never.' And that might be a good thing." Blame, or credit, Covid-19.

The worker-employer contract is changing-fundamentally and permanently-and both sides are benefiting. People don't want to do boring or pointless tasks; they want work that is meaningful, exciting, and personally sustainable. When employers deliver the goods, they get high-performance results. To get to the next level in the new normal, companies should adopt six changes. Which have you taken up?

The pandemic accelerated three workplace trends that were already under way: the search for meaning, the desire for flexibility, and the pace of technological transformation, which has enabled hybrid and virtual work but also is fundamentally changing jobs and the skills required. It also led to "the great attrition" - meaning the unceasing restlessness of much of the workforce. As the human-resource expert David Green notes, "Employee expectations have gone up." Organizations are therefore examining how they recruit, develop, and retain talent. hbr.org


The Pros and Cons of Remote Work
Remote work offers hiring flexibility, but may raise mental health concerns
About half (52%) of the executives surveyed said they were sourcing talent for work that can be done remotely from a broader geographic area than before COVID-19. Just one-quarter said they plan to expand their physical footprint over the next two years, but that's true more so among those at the helm of larger mid-sized businesses (35%) than those leading smaller mid-market companies (17%).

Executives also reported a noticeable downside: Almost two-thirds (64%) said remote work has had a negative impact on their employees' mental health, up from 55% last year. Nearly three-quarters (73%) reported that their workers felt isolated, up from 68% a year ago, the survey found. hrdive.com


Georgia senators vote to bar COVID-19 vaccine requirements

Young people are more likely to die of heart attacks post-COVID

---

Super Bowl LVII's 'Super-Sized' Security Operation

The Super Bowl's Massive Security Operation
Super Bowl LVII: How officials plan to keep the big game safe for everyone
All events surrounding the Super Bowl are being closely monitored by law enforcement. Super-sized crowds call for super-sized security - on the ground, in the air, undercover, and in uniform - law enforcement, emergency responders, federal agents are all teaming up to tackle public safety under one roof.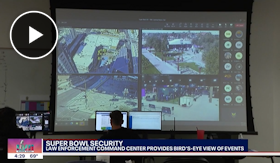 The Super Bowl Multi-Agency Coordination Center, or MACC for short, is now operational. It's the joint headquarters for Super Bowl week, and of course, it's everyone's mission to stay ahead of emergencies and avert crises.

Officials have a birdseye view thanks to dozens of cameras at nearly two dozen locations. Dozens of eyes will be watching with the addition of hundreds more at the events. The FBI's critical incident response group is also in town.

"Bomb techs, cyber intrusions, you name it, we have experts in those fields to help as needed," Smith said.

Public safety officials estimate close to a million people will be out and about this week, participating in the various events around the Valley. Around 50,000 people are expected to converge in downtown Phoenix on Saturday alone.

Flights, drones, airspace

For airports, the FAA will have a temporary flight restriction in place on Sunday from 3:30 p.m. to 9 p.m. That will include everything within a 30-mile radius. The Glendale Municipal Airport will be impacted, but it will just miss Sky Harbor International Airport, meaning flights there will not be impacted.

"So what we do is we start restricting the airspace to ensure safety and efficiency so that things can operate on time, people attending the event are safe. You arrive safely for the game, and you get home safely after," Morris says.

The FAA says even if you turn a drone on, but don't lift it off the ground, authorities have radars that will know and can track you down. fox10phoenix.com


Feds Support the Safety Operation & Fight Super Bowl Counterfeits
Homeland Security Investigations Arizona supports public safety at Super Bowl LVII


PHOENIX - U.S. Immigration and Customs Enforcement Homeland Security Investigations (HSI) in Phoenix is implementing a year-long effort to provide essential public safety measures in and around the area for Super Bowl LVII. Local and federal partners including the Center for Countering Weapons of Mass Destruction Office, Cyber Security and Infrastructure Security Agency, Federal Emergency Management Agency, Federal Protective Service, Transportation Security Administration, U.S. Coast Guard, U.S. Customs and Border Protection, and United States Secret Service are actively addressing threats to the public, NFL, and greater Phoenix area leading up to and throughout game day on Feb. 12.

As the Kansas City Chiefs and Philadelphia Eagles gear up for the big game, HSI and its partners are in the final stages of implementing plans to ensure Super Bowl LVII is a safe and secure event. For HSI Arizona, these preparations started over a year ago, when the office first began working alongside its government partners and the NFL to support operations and counterfeit merchandise investigations.

HSI is a critical player in the U.S. Government's fight to prevent intellectual property (IP) crime and actively investigates the illicit importation, manufacture, and sale of counterfeit goods and pirated content that violates the copyrights and trademarks of rights holders. This effort is spearheaded by the National Intellectual Property Rights Coordination Center (IPR Center), including multiple federal and international partners.

Operation Team Player, a central component of HSI's IP enforcement operations, is an ongoing effort developed by the IPR Center to crack down on the illegal importation of counterfeit sports apparel and merchandise. Throughout the year, personnel supporting Operation Team Player have worked to identify warehouses, stores, open air markets, online marketplaces, and vendors selling counterfeit game-related sportswear throughout the country. The IPR Center leads coordinated efforts with many of the United States' major sporting leagues to target contraband that negatively impacts the economy, restricts the competitiveness of U.S. products in the global market, and poses health and safety hazards to the public. ice.gov


DHS, FBI cite 'no credible threats' as law enforcement prepares for Super Bowl

How officials plan to keep the big game safe for everyone

Phoenix prepared to welcome, protect huge Super Bowl LVII crowds

---

The Latest Trends In Biometrics For Access Control (2023 Advancements)
A study found that over 80% of smartphones have biometric protection enabled, up from 68% a few years ago - these statistics alone show the trajectory of biometric security solutions.

In the world of access control systems, biometric advancements allow for more secure authentication measures and seamless security processes. As more products and services hit the market, learn our predictions for the 2023 biometric trends in this article.

Real-Time facial recognition

Cloud Biometrics - The cloud has offered us new and innovative ways to store vast amounts of data. Combined with biometrics, this trend will allow security professionals to forgo the dedicated server and store their data on the cloud. Cloud biometrics facilitate real-time facial recognition and other processing-intensive security measures. It even allows for remote monitoring, which will be essential in our new era of hybrid working.

Multifactor Authentication - In 2023, multifactor authentication will become the norm. It is already widely used by people to secure their accounts, but it will be vital in access control security. Multifactor authentication adds another layer of security by combining a traditional password with facial recognition or fingerprint biometrics. This approach has previously been reserved for highly sensitive data, but with cybercrimes on the rise, it will soon be used to protect everyday accounts.

Ethical Biometrics - Increasingly, people are valuing ethical biometrics. They care about security, but people also want to trust that their provider shares their values. People want to know that their data will be protected, in line with privacy laws, and that the biometrics system they use will be unbiased. This new standard for the industry has been growing steadily, but 2023 will bring stricter expectations for ethical security.

TLDR: 2023 biometric trends in access control

The latest biometric trends will see contactless security measures become the norm. With advancements in cloud biometrics and digital IDs, the latest technologies will continue to allow for new and innovative security solutions. However, with stricter expectations for ethical biometrics and data privacy, any new security trends will need to align with these standards. securityinformed.com


Dollar Tree Makes OSHA News Once Again
'A Disturbing Trend:' OSHA Finds Obstructed Exit Routes and Boxes, Merchandise Stacked in Unsafe Manner at Alabama Dollar Tree

The discount retailer's string of citations continues with proposed penalties of $171K after a recent inspection.

Just a week after its most recent OSHA citation, Dollar Tree has been cited again.

Following an inspection at a store in Florence, Alabama, OSHA cited Dollar Tree after it found exit routes obstructed by "a dumpster, wheeled carts and a moveable conveyer belt," and boxes and merchandise stacked in an unsafe manner, according to a news release. This July 2022 inspection resulted in citations for three repeat violations and proposed penalties of $171,886.

In the event of a fire or other emergency, seconds matter. The inability of employees and others to exit a store quickly and safely could have very serious consequences," said OSHA Regional Administrator Kurt Petermeyer in Atlanta in the news release.

"The company's repeated and continued disregard for human safety suggests the company thinks profits matter more than people," Petermeyer continued. ohsonline.com


Inflation - Theft - Arson Impacting Walmart Stores
Walmart Announces Spate of Store Closings
In Chicagoland, Walmart is shuttering stores in the suburbs of Homewood and Plainfield and closing another pickup-only site in Lincolnwood.

Walmart is preparing to cease store operations at a site on Silver Spring Drive in Milwaukee.

Also one store closing in southeast Albuquerque, N.M. and a Walmart Neighborhood Market in Pinellas Park, Fla., near Tampa.

Iddition to coping with broader issues like inflation and theft at physical stores, Walmart has contended with other challenges at certain locations. Suspected arson caused the temporary closing of an Atlanta store in 2022, while small fires and smoke also impacted stores in Webster, N.Y., Colorado Springs, Colo., Selma, Ala., and Barnwell, S.C. progreessivegrocer.com


Shopper Backlash to Retail's Strict New Return Policies
Customers don't want to pay for returns, but more retailers are charging

From TJ Maxx to Kohl's, some of the biggest companies are charging for some returns.

A recent report by shipping software management companies Metapack, ShipStation, and consultancy firm Retail Economics found that only 24% of shoppers are willing to pay for returns, based on a survey of more than 8,000 people across the US, UK, Canada, Australia, Germany, France, Italy, and Spain. The proportion is down from 27% in 2022, suggesting that inflation may be impacting how much people can afford to splash out on purchases.

The report says that shoppers' willingness to pay for online returns is falling, as retailers begin to pass on the cost. Companies including TJ Maxx, Best Buy, Kohl's, and Urban Outfitters now charge for some mail returns in the US.

However, the survey showed that younger generations, who are not necessarily conditioned to free returns, are more accepting of these charges. businessinsider.com


Top 3 Reasons For Staying:
Liking Co-Workers - Enjoyable Job - Diversity & Job Stability
Study: The top reasons that retail employees decide to quit - or stay - are....
Poor or no education benefits (61%) and physically exhausting/stressful conditions (59%) top the list of reasons why employees decide to leave. Other top reasons employees quit are dislike of manager, schedule isn't flexible, not recognized for efforts (all at 57%) and unfair pay practices (54%).

Staying: As to why employees are staying on the job, the top driver was "like working with co-workers" (70%), followed by "job is enjoyable" (68%), diversity and job stability (both at 67%) and ability to take time off (59%). Other reasons for staying on the job included satisfactory pay (57%) and flexible schedule (55%).

Considering Leaving: A job that is too physically exhausting/stressful (58%) and low pay (56%) are the top reasons employees are considering leaving their job, along with limited or no advancement opportunities, no opportunities for raises/bonuses and poor or no education benefit. chainstoreage.com


What Recession? Some Economists See Chances of a Growth Rebound.
The Federal Reserve has raised rates rapidly. But instead of cracking, some data point to an economy that's thriving.

But the recession calls are now getting a rethink.

Employers added more than half a million jobs in January, the housing market shows signs of stabilizing or even picking back up, and many Wall Street economists have marked down the odds of a downturn this year. After months of asking whether the Fed could pull off a soft landing in which the economy slows but does not plummet into a bruising recession, analysts are raising the possibility that it will not land at all - that growth will simply hold up. nytimes.com


Bed Bath & Beyond is closing 149 more stores. See the list


Quarterly Results

O'Reilly Automotive Q4 comp's up 9%, Full Yr. up 6.4%, Q4 sales up 11%, Full Yr. sales up 8%

Murphy USA Q4 merchandise up 4.2%, retail gallons comp's up 4%, Full Yr. merchandise up 9.3%, retail gallons up 9.2%

Ralph Lauren Q3 total revenue up 1%, North America sales up 1%, retail comp's up 2%, DTC up 9%, wholesale down 2%,
Ralph Lauren Q3 Europe sales up 1%, retail comp's up 11%, brick & mortar up 11%, DTC up 12%, Wholesale down 1%
Ralph Lauren Q3 Asia sales up 1%, retail comp's up 8%, brick & mortar stores up 7%, DTC up 21%.

Under Amour Q3 DTC down 1%, Wholesale up 7%, Revenue was up 3%
Store revenue down 6%, eCommerce revenue up 7%

Tapestry Q2 Coach net sales down 5%, Kate Spade net sales down 2%, Stuart Weitzman net sales down 26%, total net sales down 5%

---

Senior LP & AP Jobs Market
Director, Investigations- Organized Retail Crime job posted for Walmart in Bentonville, AR


The Director in Global Investigation will lead and focus on investigations related to Organized Retail Crime. The role will be responsible for the management and leadership of a field team, alongside partnering with internal and external partners. Identifying investigative ORC trends and provide solutions to mitigate and remediate risks; Successfully overseeing the standardization of investigative processes and procedures by developing processes for new investigative reports, systems, and operating guidelines. careers.walmart.com

---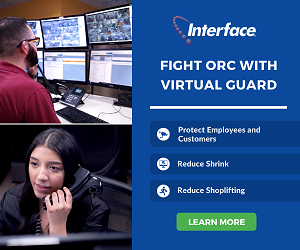 $1M Apple Theft Ring Busted
San Francisco, CA: Eight charged with felonies for role in organized retail theft ring that targeted Apple stores in Bay Area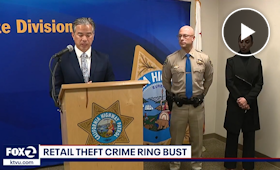 Culminating months of investigation, a retail theft ring targeting Apple stores across the state has been busted and eight suspects have been taken into custody for the wave of smash-and-dash burglaries. State Attorney General Rob Bonta said the ring was responsible for a total loss of approximately $1 million dating back to August 2022. For the most part, the burglaries were quick-hitting. The suspects would enter stores and hold back employees and customers while stealing retail items, including thousands of dollars of phones and tablets from each location. The alleged crimes occurred in the counties of Yolo, Monterey, Alameda, Santa Clara, Contra Costa, Marin, San Francisco, Orange, San Bernardino, San Diego, and Riverside. "Organized retail theft costs businesses, retailers, and consumers - and puts the public at risk," Bonta said. "Brazen criminal activity, such as the organized retail theft operation we have taken down today, will not be tolerated in California." The suspects now face multiple counts of felony charges brought by the California Department of Justice, including conspiracy to commit retail theft, organized retail theft, grand theft, theft in the amount of more than $500,000, and an aggravated white-collar enhancement. The alleged crimes occurred in the counties of Yolo, Monterey, Alameda, Santa Clara, Contra Costa, Marin, San Francisco, Orange, San Bernardino, San Diego, and Riverside. mercurynews.com


Las Vegas, NV: 3 suspected of burglary ring, stealing $11k of Lowe's store merchandise
A man was arrested after stealing more than $11,000 worth of goods from multiple Lowe's locations in the valley since 2021, according to an arrest report. Ricky Carriera, Jorge Carriera, and Amber Hajji were under investigation after conducting nine burglaries from September 2021 to January of this year. The theft ring stole a total of $11,455 worth of items including copper wires, garage door openers, and an air purifier. According to the investigation, the suspects would split up and distract employees with small or fraudulent transactions while another member would steal the merchandise. The suspects were located on January 31 with a vehicle including stolen items, gift cards, and receipts used in the theft. Ricky Carriera was taken into custody without incident. Amber Hajji confessed her involvement in the theft. According to Hajji, the stolen items were pawned or sold on the app Offer Up to support her narcotics addiction. news3lv.com


Doylestown, PA: Man Charged With $1,000 Retail Theft at Local Giant Had Outstanding Warrants in Bensalem

Newport, TN: Couple arrest for Walmart thefts in Tennessee and North Carolina

Manhattan, KS: RCPD investigating after $2,800 of items reported stolen from Menards

Memphis, TN: Arrest made in Dillard's $2,500 purse thefts

Havertown, PA: Police investigating $2500 theft from Lowe's

Snoqualmie, WA: Police investigating $2,000 theft from Michael Kors at North Bend Outlet

Macclenny, FL: Police seeking 2 Suspects in snatch and grab theft at Hibbert Sports