---
PSIA Elects Johnson Controls' Jason Ouellette as Chairman

The Physical Security Interoperability Alliance (PSIA) today announced it has elected Jason Ouellette, head of technology business development at Johnson Controls, as its chairman. The PSIA membership develops specifications for enabling standards-based sharing of digital data and intelligence throughout the physical security and enterprise ecosystems.

As PSIA chairman, Ouellette will work closely with the PSIA board to expand membership, commercialize its specifications and identify industry needs for new and enhanced PSIA specifications.

"Open standards are critical to large scale deployments and solving complex enterprise problems," Ouellette said. At Johnson Controls, Ouellette leads technology business development for its access and video security products group. He is based at the company's Westford, Mass., office.

sdmmag.com

See All the Executives 'Moving Up' Here

Submit Your New Corporate Hires/Promotions or New Position


---

How are you managing the quarantining of returned merchandise?



As shoppers and retailers navigate through the new six-foot economy, they are adjusting to help accommodate changing shopping patterns and safety guidelines. Handling merchandise returns in the "new normal" has proven to be a challenge for retailers. Many need to adapt their return policies to offer more convenience to shoppers, encourage spending and ensure returned merchandise follows protocol to avoid contaminations.

More shoppers have moved to buying online which has created a higher return rate. This especially affects categories like apparel and footwear, where web-based sizing tools are not as accurate and effective as trying them on in a store's fitting room. This higher return rate also created new COVID-19 safety protocols, such as quarantining merchandise before it can be returned to the shelf or shipped to fulfill e-commerce orders.

Inventory accuracy is key to success in an environment where product availability is one of the most important factors for 34% of customers (Sensormatic Survey - June 2020) and where shoppers are taking fewer shopping trips, but spending more. Most importantly, accurate inventory helps ensure the merchandise shoppers want is available when they want to buy it. And making sure the inventory has been properly quarantined and disinfected is important to providing a safe shopping experience. Read More Here

Protos CEO Nathaniel Shaw Joins Podcast to Discuss Security and Disaster Planning
Connex's The Daily Grind podcast is featuring Protos Security CEO Nathaniel Shaw for a discussion on Security and Disaster Planning.

Join us for this virtual event, premiering on Wednesday at 2pm CT / 3 pm ET here.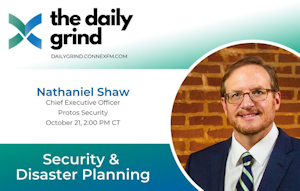 THE FUTURE OF NETWORKING AND WIFI 6
FOCUS OF KEYNOTE AT TMA'S OPS-TECH 2020

Scott Stanton, Sr. Director, Americas Network Transformation, Cisco to deliver keynote, Nov. 18



The Monitoring Association (TMA) is pleased to announce that Scott Stanton, Sr. Director, Americas Network Transformation, Cisco, will deliver a keynote address at its upcoming OPS-TECH 2020. Mr. Stanton's remarks will speak to the future of networking and WiFi 6 and the impact on how this technology enables IoT devices and fills in the gaps of LTE and 5G buildouts. The keynote address will be delivered virtually via Zoom on Wed., Nov. 18th at 11:10 AM [EST]. Full details and registration options are available at https://tma.us/events/operations-technology-seminar/.

---

Supporting the INFORM Act

Home Improvement Retailers Join Coalition to Fight Counterfeit & Stolen Goods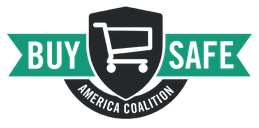 The fight against counterfeit and stolen goods has brought together two giant home improvement competitors – Home Depot and Lowe's – under the flag of the Buy Safe America Coalition.

The Home Depot, Lowe's, Floor & Decor, along with the National Association of Wholesalers- Distributors, Plumbing Manufacturers International and the Power Tool Institute, will take part in the coalition, joining existing members from other industries including Walgreens, CVS Health, Ulta Beauty and Philips.

The coalition is urging Congress to pass the INFORM Consumers Act to modernize consumer protection laws by requiring online marketplaces to collect and verify basic seller information and having sellers to provide that information to consumers.



"Organized retail crime and professional thieves continue to be a significant problem and retailers are doing all they can to harden the target and investigate these groups," said Scott Glenn, vice president of asset protection for The Home Depot. "In order to see meaningful change, we need accountability and transparency on online marketplaces, where stolen items are often sold to unsuspecting consumers. The INFORM Consumers Act does just that and will give law enforcement more tools as we partner to dismantle these criminal operations."



"Protecting the safety and well-being of our customers and frontline associates has always been our highest priority," said Scott Draher, vice president of asset protection for Lowe's. "We are pleased to work together with the Buy Safe America Coalition to continue to combat retail crime and the sale of counterfeit and stolen goods. Passing more stringent protection laws to address these crimes will not only help protect the safety of our communities but also America's small businesses and suppliers who are being undermined by these illegal activities." hbsdealer.com

Published 9-28-20: Retailers, brands and NACDS join Buy Safe America Coalition

Published 9-17-20: Toymakers, retailers & The Toy Association the Buy Safe America Coalition

Published 8-31-20: ICSC, RILA and other industry groups seek online seller transparency

Published 8-14-20: RILA: Leading Retailers Launch Coalition to Protect Consumers Online

Click here to see the D&D Daily's INFORM Consumers Act toolkit and how you can help get it on the president's desk.

---

Protests & Violence

Law Enforcement Circles Believe There Will Be Election Unrest
DC Police preparing for possible 'election unrest' with large tear gas purchase
DC Police Chief Peter Newsham defended a $130,000 purchase of tear gas canisters and grenades saying it could be needed to "effectively deal with illegal rioting."

"In law enforcement circles, it is widely believed there will be civil unrest after the November election regardless of who wins," Newsham said. "Now is not the time to restrict the police department's ability to effectively deal with illegal rioting."

In preparation for possible election unrest, Newsham said the department will put more officers on the street beginning Oct. 31. wusa9.com

With tensions running high, Minneapolis, state prepare for more unrest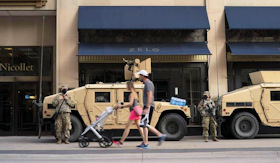 Knowing the city of Minneapolis could erupt in riots again, city and state officials say they have learned from the unrest following the death of George Floyd and will better respond to trouble in the future.

They're improving their communication and planning. They have contingency plans to deploy personnel. Still, they face the challenges of a dwindling Minneapolis police force, a technologically limited 911 system and the uncertainty of when and where more unrest might occur.

The stakes are high. Many of the business owners and residents who were devastated by the destruction in May are still recovering, both psychologically and financially. More than half the businesses damaged on Lake Street, one of the hardest hit areas, have reopened, said Allison Sharkey, executive director of the Lake Street Council. Many of the others, already worried about their finances, are considering whether they can keep their employees safe from the pandemic and from any future violence. startribune.com

The Perfect Storm is Here - Now - And Retail Response Will be Impacted

'Gun Violence Up Across the Country'
LA Police Chief Says Violence in 2020 is a "Terrible Loss" & "Erosion of Progress"

Violence Exploding While Forced to Reduce LAPD Ranks

Speaking during a virtual meeting of the Police Commission, Moore called the pace of violence in 2020 a "terrible loss" and an "erosion" of progress that had been made reducing gun violence in the city in recent years. And predicted Tuesday that the city will see more than 300 homicides this year — a level not reached in L.A. in more than a decade.

Homicides and shootings have exploded in South L.A. and in parts of Central L.A. In the Los Angeles Police Department's South Bureau, which covers South L.A., homicides are up by 50% from last year.

Moore noted that similar upticks in violence have been seen in cities all across the country, including in Houston, Chicago and New York, and said he believes a variety of factors related to the pandemic are helping to drive the violence up in L.A.

He also said more people seem to be carrying guns around. In addition to homicides, nonfatal shootings are also up. The number of victims who had been shot in the city as of Oct. 10 was up more than 21% compared with the same time last year, according to LAPD data.

The increase in violence comes as the LAPD works to reorganize after a $150-million budget cut forced it to begin reducing its ranks of sworn officers by several hundred. Moore said more details about that reorganization will be available in coming weeks.

The pandemic has badly undercut the city budget, and LAPD officials are also working to plan for additional budget cuts, officials have said. latimes.com

---

PD Turnover

Police Chiefs Continue to Resign Across the Country
Retailers Complain Cops Weren't There to Stop Looters
Amid Anger Over Handling Of Protests, Santa Monica Police Chief Stepping Down
Criticism came from business owners in downtown Santa Monica too. They complained that officers left their shops to looters, while they concentrated their forces on protesters on Ocean Boulevard during the height of the protests.

There have been calls for other police leaders to step down this year, including LAPD Chief Michel Moore and L.A. County Sheriff Alex Villanueva. Renaud is the first to go. lasist.com

Fox News 9/9/20: 27 Police Chiefs Resign Since Floyd Killing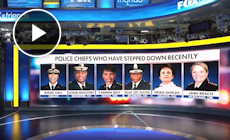 Multiple police chiefs have stepped down amid a summer of racial reckoning and growing calls for police reform.

Police chiefs throughout the country have either resigned or accelerated their retirements since the killing of George Floyd, which was followed by calls for police reform coupled with growing animosity and distrust of law enforcement.

Below is a list of cities where police chiefs have stepped down in the midst of a reckoning over race and police practices. See the full list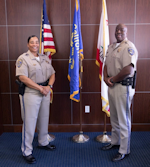 California Highway Patrol Appoints First Female Commissioner To Lead Agency As First Black Chief Retires
The newly-appointed California Highway Patrol Commissioner is making history. Deputy Commissioner Amanda Ray will become the first female Commissioner of the California Highway Patrol in the agency's 91-year history. Ray was appointed to the position after Commissioner Warren Stanley announced his retirement effective Nov. 17. Earlier this year, Ray made history when she became the first Black woman to be named Deputy Commissioner for the nation's largest state-run police agency.

Gov. Gavin Newsom said in a statement that Ray will help the state "advance reforms to our criminal justice system that will help foster a more just and inclusive future for all Californians." cbslocal.com

---

COVID Update
US: Over 8.5M Cases - 226K Dead - 5.5M Recovered
Worldwide: Over 41.2M Cases - 1.1M Dead - 30.7M Recovered

Private Industry Security Guard Deaths: 203 Law Enforcement Officer Deaths: 127
*Red indicates change in total deaths

Retailers need to prep for in-store COVID conflicts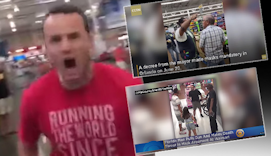 The NRF Foundation has partnered with the Crisis Prevention Institute (CPI) to develop online training tools to help retail workers prevent and de-escalate in-store conflicts, particularly around social distancing, mask and capacity issues.

Retail employees have had to deal with minor and major confrontations on selling floors since the pandemic emerged, largely over mask mandates. Scenes of "anti-maskers" berating store associates or being called out by other shoppers have gone viral across social media. Some incidents have led to violence.

The training covers mask requirements for shoppers, shopper-to-shopper conflicts and line management. Approaches include active and empathetic listening, withholding judgment, allowing silence, clarifying messages, developing a plan, recognizing personal-limits and de-briefing.

In the online training, "one of the major scenarios is around an employee asking a customer to wear a mask, and he reacts," Adam Lukoskie, VP of the NRF Foundation, the trade group's nonprofit arm, told The New York Times. "There's another scenario where a mother and child are there and are upset this gentleman is not wearing a mask so then the employee has to help make peace." retailwire.com

Read CPI's de-escalation tips here.

Natural disaster preparations may aid businesses' pandemic response
The social and economic impacts of COVID-19 have battered small and medium-sized enterprises, putting millions of jobs in the U.S. at risk. And a year rife with natural disasters has not done many struggling businesses any favors. To learn about the strategies and experiences of businesses managing this double threat, researchers at the National Institute of Standards and Technology (NIST), in collaboration with the National Oceanic and Atmospheric Administration (NOAA), surveyed small and medium-sized enterprises across the country.

In a new report of survey results, nearly a quarter of businesses felt natural disaster preparations helped them address COVID-19. They tended to find preparations of broad applicability during natural disasters, such as telework readiness, more useful than hazard-specific measures. The survey also identified areas of hardship for businesses, including uncertainty and a lack of guidance and resources. securitymagazine.com

Boon Edam Publishes Whitepaper on Effect of Pandemics on Entrance Security
Boon Edam Inc., a global leader in security entrances and architectural revolving doors, has published a new whitepaper for architects and security professionals entitled, "The New Lobby: How Will Securing Buildings Change in a Post-Pandemic World?". The publication begins by explaining the importance of creating a physical security plan that addresses and controls unauthorized entry due to tailgating, and continues with discussions around how COVID-19 has impacted building design, forcing facility owners and designers to provide touchless entry and social distancing while upholding building security. boonedam.us

Avoiding Employee Burnout
Bolstering mental health to defend against burnout among security professionals
Despite widespread confidence in remote work and its resulting benefits (e.g. no commuting, more time with friends/family, decreased costs), workers are still feeling the immense pressure that comes from an always-on mentality. The result: blurred work/home lines that create longer workdays and increased employee burn out. Security teams are especially feeling the heat; a study from CIISec found that more than half of security professionals have left a security job due to burnout or worked with someone who did.

Companies need to tangibly improve employee well-being, particularly when it comes to their security professionals. Here are three measures the security leaders can incorporate into their organization now, before employees hit a breaking point:

1. Get in front of burnout: Push for mandated time off for all employees
2. Track motivation as a mental health metric, and tailor it accordingly
3. Push for greater budget and enhanced flexibility securitymagazine.com

Innovate or Die
The 3 recovery killers that will stymie your post-pandemic comeback
The business world has been significantly disrupted by the pandemic. During situations of macro disruption, most people look for ways to first survive and eventually emerge from the circumstances stronger and better. As they do this, most leaders attempt to re-create past success - to go back to what life and business were like pre-disruption.

Few people look forward with excitement to the unpredictable, unknown future while living through the dissonance caused by ongoing disruptions. Yet because of what we have collectively experienced, there is no going back to the old state of things. Business environments are changing constantly. True business recovery is forward moving, embracing today's reality and finding ways to thrive within it. The best measure of successful negotiation of disruption is how strongly you recover.

There are plenty of approaches to business recovery, but the key to success is avoiding the obstacles that will impede or even stop recovery altogether. Ensure your company isn't sidelined by these three recovery killers: Bad strategy - Lack of pathway to value - Mismanagement of people resources fastcompany.com

Amazon extends work from home option till June

COVID-19 Essentials is a startup designed to end with the pandemic

---

UK Lockdown & Store Closures
Across the Pond It's Worse

UK: Mask-detecting CCTV cameras can now prevent customers
from entering a store without a mask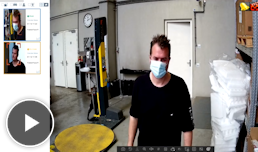 CCTV cameras using artificial intelligence to prevent shoppers not wearing masks from entering stores are being rolled out across the UK. As new coronavirus cases continue to skyrocket to unprecedented levels across the country, retailers are looking to new technologies to help them tackle non-compliance with mask rules in their stores.

The new system, uses AI to determine if a customer approaching the door of a store is wearing a mask across their nose and mouth. Customers wearing a mask will then be shown a green light and allowed to enter the store, while those not wearing a mask or not cove ring their nose and mouth properly will be shown a red light and refused entry.

The system is currently being trialled at Whiteley's Garden Centre in Yorkshire, where the technology has driven a 50 percent reduction in customer non-compliance.

While the system is still only in a trial phase, there is likely to be significant demand from the retail sector which has seen levels of violence against staff skyrocket since mandatory mask rules were implemented. chargedretail.co.uk

UK in COVID-19 lockdown - What are the restrictions?
The entire 67 million population of the United Kingdom is living under some sort of COVID-19 restrictions, though the severity of the rules varies.

ENGLAND - Entire population of 56 million under varying degree of restrictions in a three-tier system:


LEVEL 3 - "VERY HIGH"
Around 7 million people - Household mixing banned. Pubs and bars close. Wedding receptions not permitted. Travel to or from the area should be avoided.

LEVEL 2 - "HIGH"
Around 18.44 million people - People must not meet with anybody outside their household or support bubble in any indoor setting

LEVEL 1 - "MEDIUM"
The rest of England - Gatherings of more than six people banned, apart from some settings such as funerals and weddings. Pubs and restaurants to shut at 10 p.m. reuters.com

UK: Pandemic causes a record 11,000 shops to close in 2020
About 5,000 shops opened during the period, leaving a net decline of 6,001 stores – almost double the drop experienced in the same period last year. retailgazette.co.uk

Non-Essential Retail Back On Lockdown

World's first human challenge trials for Covid-19
Britain to infect healthy volunteers with coronavirus in vaccine challenge trials
British scientists said Tuesday that they will launch the world's first human challenge trials for covid-19, in which healthy volunteers will be deliberately infected with the coronavirus in hopes of further speeding the drive to a vaccine. The research, led by scientists at Imperial College London and funded by the British government, is a gutsy gambit, given that people will be submitting themselves to a deadly virus with no surefire treatment.

The United States is moving more cautiously, with leading government researchers saying human challenge trials might be too risky or unnecessary. But the British scientists say that the potential payoff is massive — that accelerating vaccine development by even three months could save hundreds of thousands of lives globally. washingtonpost.com

---

How a compliance director at Walmart is working to diversify the field



Reginald Parker, after climbing the ladder at Walmart, is now paving the way for other Black compliance and risk management professionals.

Reginald "Reggie" Parker, after climbing the ladder at Walmart, is now paving the way for other Black compliance and risk management professionals.

Parker, director of U.S. health and wellness compliance program management for Walmart Inc., credits his faith-based foundation with propelling him to reach educational and professional goals. And it was Parker's tenure in the U.S. Air Force that introduced him to "the compliance world," he said.

The road to compliance - Shaping compliance at Walmart - A seat at the table - Creating diversity in the compliance field - Read More Here: hrdive.com

Insurance companies abandoning Calif. at a faster rate, as wildfires wreak havoc
Insurers began dropping thousands of mostly rural Californians after swallowing losses of $25 billion during the 2017 and 2018 wildfire seasons, capped by the near-total destruction of Paradise in the Camp Fire. Insurers did get compensated for about $11 billion in losses by PG&E Corp., which has been held responsible for most of the worst wildfires. Nonetheless, industry officials say climate change and other factors are making increasingly large swaths of California almost uninsurable. sacbee.com

Consumers planning to cut holiday spending by 7%
A survey of 4,000 American consumers by Deloitte found that they are planning to spend about seven percent less this holiday season than they did last year. Nearly one in three of those surveyed said they are in a weaker financial position now than they were in 2019. The problem is so concerning that 40 percent of lower-income Americans and 27 percent of those in the middle are unsure whether they will be able to make housing, auto and credit card payments. retailwire.com

J.C. Penney inks deal to sell itself, looks to close it in time for holidays
J.C. Penney finally has a formal deal on paper and signed with Simon Property Group, Brookfield Asset Management and key lenders that would sell off the department store chain and some 160 real estate assets. Along with an asset purchase agreement, Penney filed key documents needed to move its Chapter 11 case through the process, including its disclosure statement and reorganization plan. The parties anticipate a court hearing to consider the deal to be scheduled for early November. The company expects to complete the sale of its operations by the December holiday period once the deal is approved, CEO Jill Soltau said in a press release. retaildive.com

Life After Liquidation:
Why some brands thrive after closing shop and others don't

The market keeps growing for retail IP even after physical stores close.
But does every dead retail brand need saving?

For Modell's Sporting Goods, or Pier 1, or Bealls, and scores of their peers, their names stand for decades of retailing history and customer relationships. Thousands of memories of being in stores scattered through time and demographics. A name is a reputation. It can be tinged with nostalgia for an entire moment in commercial and social history. The Toys R Us, FAO Schwarz or Blockbuster brands can call up childhood memories for large swaths of entire generations.

There is a market for retail brand names that is more relevant than ever, as technology has helped define and support it, and scores of physical retailers face a financial reckoning. retaildive.com

Another 'Bealls' buys Stage Stores IP and other assets for $7M

Gap looks at closing stores in some European countries

Over 25% of shoppers say their Christmas shopping is done


Quarterly Results
Albertsons Q2 comp's up 13.8%, digital sales up 243%, sales up 11.2%
The Container Store Q2 TCS net sales up 5.3%, online sales up 86.4%, consolidated net sales up 5.0%
---


Interface Delivers Savings & Vendor Consolidation with Managed SD-WAN, 4G/LTE, UCaaS and Security Systems for Thrive Restaurant Group
Consolidation of vendor ecosystem unclogs productivity bottlenecks and delivers savings and greater planning clarity to one of Applebee's largest franchisees

Earth City, MO (October 20, 2020) - Interface Security Systems, a leading managed services provider delivering managed network, business security and business intelligence solutions to distributed enterprises, recently provided Thrive Restaurant Group, one of Applebee's largest franchisees in the US, with scalable network, communications and security services. The new solutions include a next-generation secure SD-WAN architecture with network upgrades, 4G/LTE wireless capability, unified communications as service (UCaaS) with cloud-based VoIP and a secure and standardized business security systems platform. As a significant update to Thrive's outdated legacy systems, the new Interface solution unclogs productivity bottlenecks and gives the flexibility the restaurant chain needs to address changing customer preferences.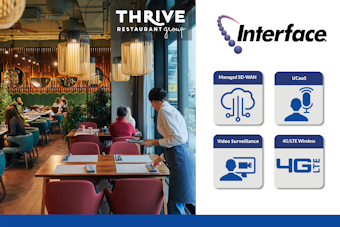 With 81 restaurants across the United States, Thrive found itself struggling with challenges common to many geographically distributed businesses, including: managing multiple network and voice providers, dealing with outdated CCTV hardware and a lack of accountability from vendors.

"With 81 restaurants across ten states, we needed a partner we could count on to manage our network, voice and security for all locations," explains Brian Houchin, Director of IT for Thrive Restaurant Group.

When it came to managing vendors, Thrive simply had too many. Troubleshooting technical issues was challenging as it was difficult to pin accountability on a specific vendor. In addition, tracking invoices, service credits and administering multiple vendors was an inefficient and time-consuming exercise every month.

Outdated hardware and changing regulations also posed a challenge. Unreliable CCTV equipment left the restaurants, employees and customers vulnerable to security risks on-premises. Constantly evolving Payment Card Industry (PCI) compliance rules meant Houchin had to devote hours of his limited bandwidth to keep up with the latest changes and updates so Thrive could avoid major penalties and security threats.

With the COVID-19 pandemic significantly disrupting Thrive's business, restaurant staff found it challenging to handle sudden spikes in call volumes as they had to work with a legacy phone system that was not scalable. The lack of 4G wireless coverage outside of the restaurant premises made curbside pickup and take-out services impossible to manage.

Thrive turned to Interface to implement a secure, scalable network and communications backbone that would unclog the productivity bottlenecks and give the flexibility the restaurant chain needed to cater to changing customer needs.

Click here for a more detailed case study.




About Interface Security Systems
Interface Security Systems is a leading managed services provider delivering business security, managed network and business intelligence solutions to distributed enterprises. We improve security, streamline connectivity, optimize operations and reduce IT costs, maximizing ROI for the nation's top brands. Learn more and follow us on our blog Making IT Happen and on LinkedIn.
---
Future HQ - Integrated Work Stacks - Playing Well Together
Pandemic fast-tracks tech, culture innovation
With no end of the pandemic in sight, companies are renewing the focus on tech innovation and culture to sustain telework and remote service delivery.

While employees have settled into month seven of the remote work landscape, leaders across the tech industry are still pushing for sustained technology and culture transformation to ensure innovation is here to stay.

As more organizations have made the switch to cloud to support a scalable and remote technology infrastructure, Stephen Franchetti, vice president of IT and business technology at Slack, predicts reintegrating applications will be the next wave of modernization.

Transformation around correcting the fragmentation of work caused by the explosion of SaaS applications is on the horizon, he said, speaking during a MIT Sloan Digital Learning Series event on Wednesday.

"The challenge that this has created is there's a lot of silos of data, knowledge, and processes within the organization," Franchetti said. "The digital HQ in the future is all about this integrated work stack with more applications actually coming together and playing well together."

The pandemic fast-forwarded transformation efforts as businesses adapted to the digital-first world. Companies had to course-correct to adjust to the changing landscape, with innovation and lasting culture change quickly following. hrdive.com

Private Sector Included in Advisory
NSA publishes list of top vulnerabilities currently targeted by Chinese hackers

NSA urges US public & private sector to apply patches or mitigations to prevent attacks



The US National Security Agency has published today an in-depth report detailing the top 25 vulnerabilities that are currently being consistently scanned, targeted, and exploited by Chinese state-sponsored hacking groups.

Exploits for many vulnerabilities are also publicly available. Some have been exploited by more than just Chinese hackers, being also incorporated into the arsenal of ransomware gangs, low-level malware groups, and nation-state actors from other countries (i.e., Russia and Iran).

The US cyber-security agency urges organizations in the US public and private sector to patch systems for the vulnerabilities listed. zdnet.com

National Security Agency | Cybersecurity Advisory

Ransomware Attacks Show Little Sign of Slowing in 2021
With businesses paying increasingly larger ransoms, attackers remain motivated, say security experts who foresee a rise in attacks. Security experts see little chance of ransomware attacks slowing down in 2021 given the continued and growing success that criminal groups have had in extorting sizeable ransoms from victims this year. If anything, attacks will only get qualitatively worse as criminal groups become more organized and targeted in their campaigns, and ransomware tools become easier to obtain and deploy. darkreading.com

Microsoft Tops Q3 List of Most-Impersonated Brands
Microsoft bumped Amazon and Google to place first for the brand most imitated by cybercriminals in phishing attacks that go after individuals' account credentials and payment information, according to Check Point's "Q3 Brand Phishing Report." According to Omer Dembinsky, team leader on Check Point's data research team, 19% of all brand phishing attempts studied by the company last quarter related to Microsoft. Overall, 44% of phishing attacks were via email, 43% were via the Web, and another 12% were mobile. darkreading.com

Amazon launches program to pay consumers for data on non-Amazon purchases
Amazon has launched a new program that directly pays consumers for information about what they're purchasing outside of Amazon.com and for responding to short surveys. The program, Amazon Shopper Panel, asks users to send in 10 receipts per month for any purchases made at non-Amazon retailers, including grocery stores, department stores, drug stores and entertainment outlets (if open), like movie theaters, theme parks and restaurants. techcrunch.com

The Businesses Where Google Is Biggest (And the Ones Where It Isn't)
As the company faces a government antitrust suit, here is a look at its footprint in several areas of tech.

Ransomware gang donates part of ransom demands to charity organizations

Study analyzes most desired certifications and skills for cybersecurity roles currently

---

"Do Your Part. #BeCyberSmart."
October is National Cybersecurity Awareness Month



---

---

Criminal Intelligence Service Canada Report
176 Criminal Groups Laundered $100 billion in 2019
At least 176 criminal groups laundered up to $100 billion of their dirty money last year in the country, including Quebec Hells Angels and the Montreal Mafia. This is what the Criminal Intelligence Service Canada observes in its report published at the end of September on money laundering and schemes to reinvest illicit profits in the legal economy.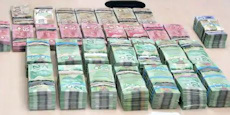 Quebec on the podium
Quebec ranks third among Canadian provinces for the number of organized crime groups that engage in money laundering. There are about 30 criminal organizations involved in this financial scheme, according to the CISC, which draws its information from all police forces and other law enforcement agencies in the country. Ontario leads with more than a third of 176 organizations laundering illicit profits, followed by British Columbia with a quarter.

In the legal economy
Criminals launder their dirty money in several sectors of the legal economy, often through the use of nominees, which complicates the work of the authorities. The most commonly used businesses are in restaurants, bars, automotive, construction, retail, gyms, and waste management.

Helped by "facilitators"
Criminal groups that launder millions of dollars need what are called "enablers" to help them. Depending on the complexity of the transactions, criminals may solicit "corrupt or unwittingly used" professionals, such as appraisers, real estate agents, accountants, lawyers or notaries.

Real estate is privileged - Cryptocurrency on the rise en24news.com

Canada 'Way Ahead' of U.S.?
New York passes police reform package. How do Canadian policies compare?
Greg Brown, a 35-year police veteran in Ontario who now researches policing at Carleton University, said Canada is "way ahead" of New York when it comes to implementing policing reforms.

Brown said in Canada, chokeholds are "not routinely taught and are not practised in the field." He explained that the only time an officer in Canada can use such a technique is if they have a "reasonable understanding that their life is in grave danger."

He said chokeholds and similar techniques carry with them "significant risk to the subject" and that New York's move to ban their use is "certainly a move in the right direction." Brown also said that in Canada there is no "secret veil" over officers' records. globalnews.ca

OPINION: If we want to reform the police, we have to overcome their history of racial violence

---

Canada COVID Update


Will January Be a Blood Bath?
30 Canadian Retailers Filed Bankruptcy During COVID
Liquidation or Resetting – The Reputation Hit Softened by COVID
But bankruptcies taking place during the pandemic have likely been less visible, he says. The storm hit overnight, and in some cases, consumers may not even be aware that a particular company is in financial trouble.

"The traditional questions that deal with bankruptcy and how you're going to relaunch your company aren't necessarily applicable to this situation, because the situation is so unique." Even in cases where consumers are aware, he says, there may be very little stigma attached to it.

For retailers, the real test may still lie ahead. A growing tally of coronavirus cases could once again shutter stores, further limit in-store capacity or send holiday shoppers to ecommerce channels in unmanageable numbers. strategyonline.ca



COVID-19 PPE Delivery Scam


Edmonton barista fired after falling victim to COVID-19 delivery scam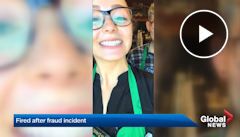 A longtime Edmonton barista has been left reeling after
falling victim to a COVID-19 personal protective equipment delivery scam.
While no money changed hands, the scam ended up costing the woman her job.

It was a busy workday back in September for former Starbucks barista Sydney Park, when she got a call that changed everything. "(They said), 'I'm calling because, did your manager let you know that you have an important package coming?" Park said.

Park said the caller claimed to be from the Starbucks head office and that a
package of COVID-19 safety equipment was on its way
, and the supplies were needed to pass an upcoming health inspection.

Realizing only later that it was a scam, Park was saddled with a $1,000 charge. Park, who has worked for the company for over six years, says she eventually got her money refunded from her credit card, but weeks later was contacted by
Starbucks management.


In a separation letter she received from Starbucks, it goes on to say
she was let go because she provided an unknown caller her personal credit card information
instead of using the store's purchasing card, and that she failed to follow training. globalnews.ca

'Wild, wild west': No charges laid against 300 companies making false PPE claims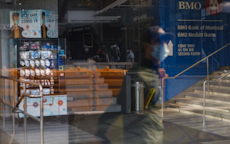 Nearly 300 companies
have been found to be making false claims about products related to COVID-19 but not one has yet been charged.

There are 292 entries in Health Canada's database of "illegal, false or misleading advertising of products claiming to mitigate, prevent, treat, diagnose, or cure COVID-19."

The list includes
masks, shields and gloves, products claiming to be hand sanitizers and disinfectants, UV lights, and so-called natural health products
claiming effectiveness against the novel coronavirus, including "medicinal mushrooms," vitamins, immune boosters, and essential oils.

There is even an "anti-dust and anti-fog hat" that claims it "effectively isolates saliva carrying coronavirus" that was
being sold on Amazon.ca
. Other platforms for the claims include company websites, Twitter, and Kijiji. ctvnews.ca

Costco workers quit in protest after claiming the company isn't following COVID protocols

At least 10 workers have quit their jobs
in protest and
one person has tested positive for COVID-19
at the Regent Avenue Costco, with several staffers calling out the wholesale giant for not following government-mandated pandemic protocols.

In separate interviews, seven different Costco employees — two of whom have quit, four still working at the location, and one contractor refusing to take up shifts — described jarring details about
improper sanitization, irregular physical distancing among staff and customers, and supervisors "gaslighting" subordinates
when they raised alarm bells about
enforcing mask policies
.

A worker in the tire department at the Winnipeg location tested positive for the coronavirus Oct. 7, according to an email notice to staff, obtained by the Free Press. Sources say he was
told to continue to work his shifts despite showing symptoms
for several days prior to that. wellandtribune.ca

More COVID-19 exposure warnings posted for B.C. grocery stores


Crowd of 4000 gathered last week in Toronto to protest COVID lockdowns
Canada extends border closures until Nov. 21 as Covid-19 cases spike in U.S.
Luxury Apparel Retail in Canada Expected to Slow Amid Pandemic: Expert
Experts say counterfeit hand sanitizer recall at Dollarama is a lesson for retailers
---

Staff Down 60% vs. Last Year
Canadian Retailers Lack Staff at Critical Time: Expert
Most retailers are reporting they have only returned to 40% of their previous staffing levels. The question becomes: How can sales be up and staffing levels are drastically down? Were retailers really overstaffed by 60% last year? Or is something else going on?

Most retailers only brought back their highest performers from layoff. The old 20/80 rule might be rewritten as the 40/60 rule. Meaning, that a small percentage of your staff generate the most volume. The rest of the staff is "dragged along" because no one can be bothered to retrain or replace them.

This is the time retailers should be culling their weakest performers, retraining the salvageable, and actively seeking to hire new top performers. Remember, retail was short 10% of optimum staffing levels before COVID-19 hit. Now it is worse as staff are moving away from retail careers. retail-insider.com

Canadians to Overwhelmingly Shift to Online Holiday Shopping: Survey

Pacifica joins wave of beauty brands expanding to Canada

Massive fire in Vancouver claims five businesses, shuts down major intersection along Cambie
Five Key Considerations for American Retailers Opening in Canada
---


(Update) Police watchdog concludes Mounties didn't shoot Surrey teen at strip mall
More than 100 people had gathered in a candlelight vigil last Thursday for a Surrey high school student who died from a gunshot wound at a Fleetwood strip mall after police were called to investigate a report of a robbery in progress on Oct. 8. The Surrey-based police watchdog Independent Investigations Office of B.C. has concluded that the tragic death of a teenager shot in Fleetwood was "not the result of any actions or inactions" by the Surrey RCMP. theprogress.com

Bluffton, AB: Store owner shot during early morning robbery


The owner of a general store in Bluffton, Alta., was shot after calling out a customer who he says did not pay for gas or groceries on Friday morning. Christy Graham, owner of Bluffton City General Store said a man entered the store around 6:05 a.m. to leave his card at the counter to fill up for gas. After filling up, the man came back into the store, got some groceries and returned to the counter where Graham's wife rang up the bill. However, the man's card was declined. Graham said the man told his wife he would grab another card from his car but he returned empty-handed. Graham said his wife asked for him to get involved because she found the man "strange," but by the time he came out the man was already in his car. Instead when he went to confront him, Graham said the man then asked, "Do you want me to shoot you?" That's when he pulled out a gun. "It felt like somebody punched me really hard," Graham recalled. cbc.ca

Garnish, NL: Woman set fire to her own business to collect on insurance policy
Natasha Parsons owned a gas station/convenience store with an apartment at the back in the Burin Peninsula community. The enterprise was not a successful one and Parsons, according to Judge Wayne Gorman's written decision, concocted a plan to set fire to the business on Nov. 20, 2019 in order to fraudulently obtain the proceeds of the $340,000 insurance policy she had purchased. A 2012 report says the problem with doing that is there is a potential for the fire to spread to more than its intended target and lead to a more extreme outcome. theguardian.pe.ca

Langley, BC: Hardware store security assaulted by woman

Okotoks, AB: Five Arrested After Robbery at Rogers Store

Sault Ste. Marie, ON: Police seek woman in c-store theft

---

Robberies & Burglaries

● Electronics Store - Okotoks, AB - Robbery
● Gas Station - Bluffton, AB - Armed Robbery/Store Owner Shot
●
Jewelry Store - Hamilton, ON - Armed Robbery

How are we doing? We need your input & suggestions. Send to lpnews@d-ddaily.net

View Canadian Connections Archives

---

---
---

FBI: Public Service Announcement
FBI Sees Rise In Online Shopping Scams


An increasing number of victims are being directed to fraudulent websites via social media platforms and popular online search engines.

According to complaints received by the FBI, an increasing number of victims have not received items they purchased from websites offering low prices on items such as gym equipment, small appliances, tools and furniture. Victims reported they were led to these websites via ads on social media platforms or while searching for specific items on online search engines' "shopping" pages. Victims purchased items from these websites because prices were consistently lower than those offered by other online retail stores. ic3.gov

19,000 Amazon Workers Get COVID-19
Amazon extends work from home option till June
Amazon.com on Tuesday told employees whose work can be done from home that they can do so until June, extending the timeline on a return to office due to the COVID-19 pandemic.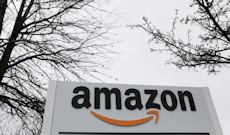 The development comes less than three weeks after the world's largest online retailer said more than 19,000 of its U.S. frontline workers contracted the coronavirus this year.

Some staff, elected officials and unions in recent months have said that Amazon put employees' health at risk by keeping warehouses open during the pandemic.

Facebook had said it would allow its employees to work from home till July next year, while Google had extended the remote working period for employees who do not need to be in the office till June. reuters.com

US Ecommerce Growth Jumps to More than 30%, Accelerating Online Shopping Shift by Nearly 2 Years
US ecommerce sales will reach $794.50 billion this year, up 32.4% year-over-year. That's a much higher growth rate than the 18.0% predicted in our Q2 forecast, as consumers continue to avoid stores and opt for online shopping amid the pandemic. emarketer.com

Small Business Shifting to E-commerce, Social Media
---
Glendora, CA: Shoplifting Suspect Leads Police On Wild Chase Through San Gabriel Valley; suspect had to stop for gas twice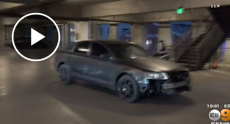 A shoplifting suspect led police on a wild chase Tuesday afternoon through the San Gabriel Valley. The pursuit began after police responded to reports of theft (drills) at a Home Depot in Glendora just before 5 p.m. The suspect took off in a black sedan and began driving very aggressively and at high speeds. Initially in patrol cars, police backed off and began following the man from the air in an effort to prevent him from putting others at danger due to reckless driving.

Not long after, the man stopped for gas and ran inside to beg the cashiers for gas. He can be seen and heard on security footage pleading with the employees. Getting nowhere, security footage shows the suspect run back to his car, grab a package and toss it in the bed of a pickup truck parked next to him. It appears the customer putting gas in the pickup truck handed the suspect something. The suspect then got back in his car and drove off. "It just seemed like it was just another crazy man," an employee said.

The driver then took off down Valley Blvd to another gas station, where he stopped again. Staff at the gas station did not provide security footage to KCAL 9, but reporter Laurie Perez said that the man ran inside, threw cash on the counter, ran out, and got $10 worth of gas before driving away again. The pursuit eventually ended when the man drove into a parking structure in downtown Los Angeles and surrendered to ground units. losangeles.cbslocal.com

Murfreesboro PD Arrest Several People for Stealing Items and Selling to a Pawn Shop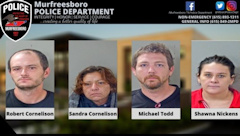 Chain saws, weed eaters, drills, tools, and home security systems are some of the items Murfreesboro Police Department (MPD) detectives recovered that were stolen from various businesses and sold to a local pawn shop. Robert Cornelison, 34, is facing four counts of theft, Sandra Cornelison, 39, is facing four counts of theft and violation of probation, Michael Todd, 38, and Shawna Nickens, 33, both of Murfreesboro, are charged with two counts of theft. All are accused of stealing merchandise and immediately selling it at Mid-Tenn Pawn Shop, 350 NW Broad Street. There are outstanding warrants for three more people. Detectives said between July 1, 2020, and mid-September, the individuals stole more than $35,000 worth of merchandise from several Murfreesboro businesses, including Harbor Freight, Northern Tool, Tractor Supply, The Home Depot, and Lowe's. rutherfordsource.com

UK: Sydney, AU: Cake Shop Owner behind Baby Formula ORC syndicate


A mother-of-three at the centrer of an illegal baby formula racket was brought undone by her thieves brazenly walking around Sydney with reusable shopping bags bulging with stolen tins. Tram Huynh Bao Phan, 41, has admitted on-selling baby formula, swiped from Coles by a criminal syndicate, at her dodgy MoMs and KiDs shopfront in Bankstown in April and May this year. During a raid officers found hundreds of tins stocked up at Phan's store and suburban home. The businesswoman pleaded guilty to proceeds of crime related charges at court last month. dailymail.co.uk

Marlborough, MA: Two Men charged in thefts at Target, Home Depot in Marlborough
Two men stole TVs from one store on Friday and outdoor equipment from another store before being caught, authorities said. Police arrested Marco Johnson, 36, of Worcester, and Jeremy T. Frotten, 26, of Leicester, on Friday at 6:51 p.m., police spokesman Sgt. Zachary Attaway said Monday. Police went to the Target on Donald Lynch Boulevard on Friday for a report of two shoplifters. As they arrived, the suspected shoplifters were driving away in a pickup truck. When officers tried to pull them over, the pickup truck drove for about a quarter-mile at a "low speed." In the back of the truck, officers saw boxes containing two TVs and a Dyson air purifier. "They were confirmed to be stolen from Target," Attaway said. The items were valued at $790. Police also found about $3,400 worth of merchandise that appears to have been stolen from Home Depot on Boston Post Road, Attaway said. metrowestdailynews.com

Long Beach, CA: Two stolen lizards (valued at $75,000) rescued from reptile store are 'A-OK,' 2 humans charged with robbery

Mount Airy, NC: Female Walmart shoplifter apprehended stealing $600 of merchandise
---
---

Shootings & Deaths

Update: Liberty, GA: Murder suspect of a Waldorf, MD 7-Eleven Cashier arrested by US Marshalls in Georgia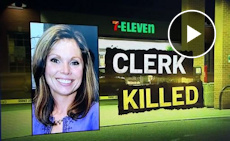 A Maryland murder and armed robbery suspect has been arrested in Liberty County. The Coastal News Service reports that Gregory Collins was captured by U.S. Marshals in Hinesville on Monday. Collins was being sought as a suspect in the murder of Lynn Maher, a cashier at a 7-Eleven in Waldorf, Maryland. The Liberty County SWAT Team helped make the arrest. They tell us there was a short standoff between the suspect and law enforcement. nbcwashington.com

Armed man killed by Tampa Police Officers after Dollar General robbery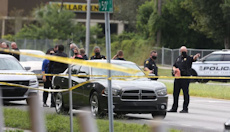 The caller to 911 was describing the man accused of trying to rob the Dollar General store on Tuesday when shouting could be heard in the background. "There's a man with a gun here threatening us," the caller said, then started yelling to coworkers and shoppers in the store: "Everybody in here now!" The armed man left the store and, five minutes later, was spotted by two officers. "Tampa police get on the ground! Tampa police get on the ground!" one officer shouted, in a scene captured on a body-worn camera. "Get on the ground, show me your hands … drop the gun! Drop the gun! Drop your gun!"

After several warnings the armed man turned toward the officers, who then shot and fatally wounded him, said Tampa police Chief Brian Dugan. Dugan discussed Tuesday's shooting hours later at a news conference held at Tampa Police Department headquarters. The chief used store surveillance footage, audio from a 911 call and video from an officer's body camera to piece together the events that led to the death of 26-year-old Dominique Mulkey. tampabay.com

Lebanon, VA: Woman charged with murder following fatal shooting outside Shopping Center
One person is dead, and another charged with murder in what authorities are describing as a domestic shooting. It happened around 10 a.m. Tuesday in the parking lot of the Russell County Shopping Center. According to Commonwealth's Attorney Zack Stoots, the shooter made the call to 911. Brenda Hicks is charged with first degree murder. She's being held at the Southwest Virginia Regional Jail in Abingdon. wcyb.com

Brooklyn, NY (Flatbush): Man stabbed to death inside store during argument
A 29-year-old man was stabbed to death in Brooklyn Monday afternoon, police said. The victim was repeatedly stabbed inside an East 18th Street store near Church Avenue after 2:30pm., officials said. Investigators believe there was a dispute between the victim and suspect inside the location, but it is unknown what the dispute was over. pix11.com


Robberies, Incidents & Thefts

Inland Empire, CA: Ringleader of crew that robbed at least 15 Inland Empire AutoZone stores at gunpoint sentenced to 9 years in prison


A man who led a crew that committed at least 15 armed robberies of Inland Empire AutoZone stores, sometimes using an AR-15-style rifle, was sentenced Monday to nine years in federal prison, official said. Daeon Raishawn Cox, 22, of Moreno Valley, pleaded guilty in July 2019 to one count of conspiracy to interfere with commerce by robbery, and one count of brandishing a firearm in furtherance of a crime of violence, according to a news release from the U.S. Attorney for the Central District of California. From Sept. 5, 2018, until Dec. 13, 2018, when he was arrested following a high-speed pursuit, Cox and his co-conspirators robbed at least 15 AutoZone stores at gunpoint, making off with more than $11,000 in cash, according to the U.S. Attorney's office. In several of the robberies, either Cox or a co-conspirator would brandish or point a gun at the AutoZone employees in order to gain compliance, officials said. The firearms included at least two handguns, and in some instances, an AR-15-style rifle. ktla.com

UK: Birmingham, England: City Centre Security system returns £15,000 of stolen goods every month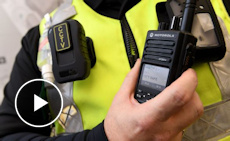 More than 1,000 people are now profiled by the city centre's CitySafe digital radio system which has returned a quarter of a million pounds worth of stolen goods back to stores A hi-tech city centre security system has returned more than $328,650 of stolen goods back to member stores in less than two years. The value of recovered items works out at roughly $19,700 per month - a trend that has been consistent both before and after lockdown. The CitySafe digital radio network was launched by Retail BID Birmingham in February, 2019. The scheme now has more than 1,000 'live profiles of persons that have been apprehended and dealt with'. Jonathan Cheetham, CitySafe lead for Retail BID, added: "The great work continues, returning products to businesses at the rate of more than $2600 per week. birminghammail.co.uk

Charles County, MD: Two of Three Washington DC Teens Arrested for Armed Robbery of CVS in Bryans Road Sentenced to Less Than 5 Years in Prison

North Tonawanda, NY: Gas station Armed Robber pleads guilty again, faces up to 41 years

St. Louis, MO: Man sentenced to 22 years in prison for Armed Robbery of a St. Charles fireworks stand in 2018

Cape Coral, FL: Man leads police on chase after attempting to steal beer from Walmart
• Beauty Salon - Andalusia, AL- Burglary
• C-Store – Brentwood, CA – Burglary
• C-Store – Le Roy, NY – Burglary
• C-Store – Gresham, NE – Burglary
• C-Store – Gasport, NY – Burglary
• C-Store – Ocean Springs, MS – Burglary
• C-Store – Madison, WI – Burglary
• Camera – Culver City, CA – Burglary
• Dollar General – Tampa, FL – Armed Robbery / suspect killed
• Gas Station – Glendora, CA - Robbery
• Gas Station – Bluff Dale, TX – Burglary
• Gas Station – Glendora, CA - Robbery
• Grocery – Philadelphia, PA – Robbery
• Hardware – Manchester, NJ – Burglary
• Jewelry – Marlborough, MA – Robbery
• Jewelry - West Seneca, NY – Robbery
• Liquor – Marion, IL – Burglary
• Restaurant – Greer, SC - Armed Robbery (Hardee's)
• Walmart – Cape Coral, FL – Robbery
• 7-Eleven – Dumfries, VA – Armed Robbery

Daily Totals:
• 9 robberies
• 11 burglaries
• 1 shooting
• 1 killed

---




Justina Reading, CFE, CFI named Regional Loss Prevention Manager for Brooks Brothers





Michael Mainville, CFI named Regional Asset Protection Manager
for Victoria's Secret
Submit Your New Hires/Promotions
or New Position
See all the Industry Movement
---



Feature Your Job Here For 30 Days -
70% Aren't On The Boards
Post your job listing
---
Featured Job Spotlights

Division Safety and Loss Prevention Manager
Atlanta, GA - posted October 5
Under the guidance of the Directors of Loss Prevention (LP) and Health, Safety and Environment (HSE), the Loss Prevention & Safety Manager is responsible for overseeing and championing initiatives and company programs, processes and controls that builds a culture around continuous improvement in safety/environment incidents, loss prevention, and security outcomes...

Regional Asset Protection Manager
Emeryville, CA - posted October 2
The Regional Asset Protection and Safety Manager will lead the Region in shrink reduction and profit maximization efforts. The position will proactively seek to bring economic value to the company, promoting profitable sales and world class customer service while ensuring a safe place to work and shop...

Asset & Profit Protection Investigations Analyst
San Francisco, CA - posted September 24
You should have strong analytical skills, be a quick learner, and drive to innovate with both technology and processes. They will be personable, open to learning, collaborating with others, and apt to saying "yes" or "I'll find a way", rather than "no" or "that's impossible"...

Area Loss Prevention Manager
Pittsburgh, PA - posted September 10
Our Area Loss Prevention Managers ensure safe and secure stores through the objective identification of loss and risk opportunities. Our Area Loss Prevention Managers plan and prioritize to provide an optimal customer experience to their portfolio of stores. They thrive on supporting and building high performance teams that execute with excellence...

Customer Success Specialists
Multiple Locations - posted October 9
The role of the Customer Success Specialist is to engage, empower, and excite our community. As a Customer Success Specialist, your primary responsibility is to ensure both retailers and law enforcement, who make up our community, have great experiences and achieve real crime reduction outcomes from using our platform. Apply Here

Sales Representatives
NuTech National - posted October 13
NuTech National, an established and rapidly growing 40+ year electronic security company is expanding our National Sales Team. Seeking motivated, driven and successful sales reps to expand our national retail and governmental vertical markets. Top pay, benefits and signing bonus available. Please apply to melissa@nutechnational.com

Featured Jobs
---
JOB TITLE
COMPANY
CITY/STATE
DATE ADDED

Vice President
VP of Safety & Risk Management
Bowlero Corp.
Mechanicsville, VA
September 23
VP - Loss Prevention
Gap Inc.
San Francisco, CA
August 24
Vice President
Mobilelink
Sugar Land, TX
July 8
VP, Profit Improvement
Tractor Supply
Nashville, TN
May 18

Director
Dir. Asset Mgmt.
CHEP
Alpharetta, GA
September 11
Sr. Dir. Enterprise Security
Coca-Cola Consolidated
Charlotte, NC
September 25
AP Dir.
CVS Health
Lincoln, RI
August 27
Field Div. AP Dir.
CVS Health
Scottsdale, AZ
October 20
Dir. Governance, Risk & Compliance
DoorDash
San Francisco, CA
October 9
Dir. Security Operations
Gap Inc.
San Francisco, CA
October 1
Dir. Safety/Risk Mgmt.
Goodwill of SE Louisiana
New Orleans, LA
April 2
Dir. of LP
Ingles
Black Mountain, NC
September 17
Dir. of Safety
Kanes Furniture
Pinellas Park, FL
October 5
Dir. Corporate Security
Keurig Dr. Pepper
Plano, TX
August 20
Dir. AP Investigations
Luxottica
Mason
September 17
Dir. Supply Chain AP
Macy's
City of Industry, CA
September 28
Dir. of LP
Natural Grocers
Lakewood, CO
September 17

Parker's C-Stores

Savannah, GA

June 3

Sr. Dir. Environmental Health & Safety
Ross Stores
Dublin, CA
October 9
Dir. Security Operations
Salesforce
Seattle, WA
September 9
Dir. Global Retail AP
Under Armour
Baltimore, MD
October 13

Corporate/Senior Manager
Manager, Physical Security Programs & Technology
Grainger
Lake Forest, IL
September 17

---


---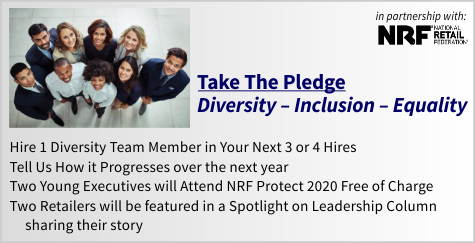 ---

When you think you've got your job mastered, think again. That's usually when something bad happens in one's career or company. If you reach that point, and most everyone does, it's time to reevaluate everything you're doing. Go on the hunt for new technology, new ideas, rewrite your program, take a fresh look at every aspect of your department. Maybe even bring in a consultant you don't know or have ties to, someone who will challenge you and debate with you and won't be there to merely confirm what you're doing and agree with your approach. But someone who will test you and force you to grow, someone who you may even be uncomfortable with. Get out of your comfort zone and have some fun!

Just a Thought,
Gus



(content subject to approval)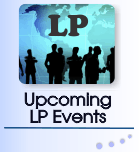 ---
Recruiting?
Get your job e-mailed to everyone... everyday
Post on our Featured Jobs Board!
Not getting the Daily?
Is it ending up in your spam folder?
Please make sure to add d-ddaily@downing-downing.com to your contact list, address book, trusted sender list, and/or company whitelist to ensure you receive our newsletter.
Want to know how? Read Here



36615 Vine Street, Suite 103
Willoughby, OH 44094
440.942.0671
copyright 2009-2019
all rights reserved globally