---

Guardian Protection Partners to Help Fight Food Insecurity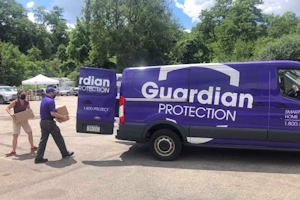 PITTSBURGH — Guardian Protection vans are usually seen in the community helping home and business owners protect what matters most. Recently, the company put some of their vehicles to a different use to help fight another security issue — food insecurity.

Through a partnership with 412 Food Rescue, Guardian is picking up and delivering fresh food each week to area nonprofits that will distribute the food to those in need throughout the region.

"Our mission at Guardian is to help people feel safe and secure, especially during uncertain times," says Kevin Bish, vice president of marketing. "With food insecurity increasing during the COVID-19 crisis for people throughout the community, the partnership with 412 Food Rescue was the perfect way to mobilize our people and vehicles for good."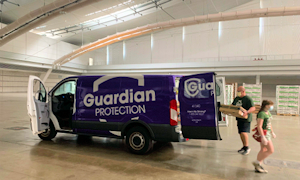 Because of the volume of food donated, it requires larger vehicles to transport to the organizations in need. Guardian vans can move nearly 50 boxes at once which helps ensure food gets to the people who need it, faster. To date, Guardian food rescue heroes have transported 227 boxes to organizations in Swissvale, Braddock, West View, Beaver Falls, Baden and Highland Park. The twice weekly food deliveries will continue through August.

"During the COVID-19 crisis, we have been amazed by all the ways our community has come together to help those in need. Almost 3,000 people have signed up to volunteer, and local businesses have come up with creative ways to help get food to the people who need it," Leah Lizarondo, co-founder and CEO of 412 Food Rescue comments. "Guardian Protection has been a valuable and generous partner during this time with the donation of their vans and volunteers. We're thankful for their collaboration."



Pittsburgh-based 412 Food Rescue partners with food retailers, volunteer drivers and nonprofit organizations to connect surplus food with individuals and families who are experiencing food insecurity. Thousands of volunteers are able to rescue perfectly good but unsellable food that would otherwise be wasted and redirect it to people who need it. The nonprofit's food donor partners range from grocery stores, wholesalers, caterers, among others. 412's partners include housing authorities, daycare centers, churches, community centers and more.
Retailers, learn about Guardian Protection's multi-site security solutions here.
---
---
Pamela Velose promoted to Vice President of Asset Protection/Safety & Operations Process for Belk

Pamela has been with Belk for more than two years. Before her promotion to VP of AP/Safety & Operations Process, she served as Vice President of Asset Protection for two years. Earlier in her career, she spent more than two decades with Macys in various roles, including District Director of Loss Prevention (7 years), Regional Director of Investigations (3 years), and Regional Vice President of Asset Protection (3 years). Congratulations, Pamela!

Lekiya Manzo CFI, CFE, MBA promoted to Director, Asset Protection for T-Mobile


Lekiya has 10 years of service with the amazing T-Mobile organization. She has served in several roles during her tenure including; TPR Regional Loss Prevention Manager (RLPM) for the Southeast and South Central, Sr. RLPM, and Sr. Mgr, Loss Prevention for the West. Prior to T-Mobile, she worked in big box retail for Walmart as a District Loss Prevention Manager, a Market Asset Protection Manager, and an Assistant Store Manager. She is excited to take on the challenge of her new Director role. Congratulations, Lekiya!

See All the Executives 'Moving Up' Here

Submit Your New Corporate Hires/Promotions or New Position


---

Sensormatic Webinar
Retail Recovery: Making Your Comeback Count
Tomorrow, Thursday, July 9 @ 1-2pm EDT



How is Data Empowering Retailer Recovery?
Shopping and mobility data is becoming increasingly more valuable to retailers after reopening. Find out how store operations, facilities and risk officers are leveraging global traffic insights and real-time data as they rebound and reengage with consumers.

You'll learn: How consumer shopping trends are providing insight into the timeline of a retail recovery; Best practices on managing occupancy with accuracy; How shopping behavior has evolved post-lockdown in the U.S. and globally. Register Here


New Store Occupancy Management System Launched by Prosegur USA


Prosegur USA, a global security leader, announced the launch of a new automated system for managing store occupancy during COVID-19. Comprising of an Axis IP camera, custom Prosegur software and a monitor installed at the store entrance, the system dubbed Mobile Entry Manager keeps track of the number of people in the store at any time, and displays a message at the entrance whether customers can enter or whether they should wait in line. Read More Here

---

eBay Former Global Security Teams Cyberstalking Case Continues
Seventh Former eBay Employee Charged in Aggressive Cyberstalking Campaign


Boston: A seventh former employee of eBay, Inc. has been charged with participating in a cyberstalking campaign targeting a Natick, Mass. couple who published a newsletter that eBay executives viewed as critical of the company.

Philip Cooke, 55, of San Jose, Calif., a former police captain in Santa Clara, Calif., and a supervisor of security operations at eBay's European and Asian offices, was charged by Information with conspiracy to commit cyberstalking and conspiracy to tamper with witnesses. Cooke will appear in federal court in Boston at a later date.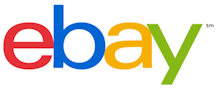 According to charging documents, Cooke conspired with six other former eBay employees: David Harville, 48, of New York City; James Baugh, 45, of San Jose, Calif.; Stephanie Popp, 32, of San Jose, Calif.; Stephanie Stockwell, 26, of Redwood City, Calif.; Veronica Zea, 26, of San Jose, Calif.; and Brian Gilbert, 51, of San Jose, Calif.

The charges of conspiracy to commit cyberstalking and conspiracy to tamper with witnesses each carry a sentence of up to five years in prison, three years of supervised release, a fine of up to $250,000 and restitution. Read the full case.


In Case You Missed It... Here's the Daily's full coverage on the case:

June 15: Former Senior Director of Safety & Security & Other Global Security Team Members Arrested, Facing 5 Yrs Prison & 3 Yrs Supervised Release & $250,000 Fine

June 15 Special Report: "Emotionally & Psychologically Terrorizing Middle-Aged Couple"

June 16: What They're All Saying - The Story Behind the Story - eBay's Former CEO Directed His Rage?

June 17: EBay's Former PR Chief Is 'Executive 2' in Cyberstalking Indictment

June 18: 'Having a Prosperous LP Career Without Compromising Ethical & Moral Standards'
- Op/Ed article by John Velke, SVP of Risk Management & Loss Prevention, Total Wine & More

June 22: ● eBay's Former CEO Denies Any Link to Cyberstalking
● eBay's Two Efforts - Separate & Independent - Asset Protection & Global Security
● eBay corporate statement provided to the Daily

---

Crime Wave Grips New York

NYC Shootings Increased 130% in June compared to LY - Burglaries Up 118%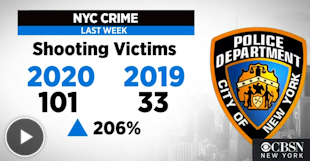 Gun violence in New York City "spiked significantly" during the month of June compared to the same time last year, according to the NYPD's monthly crime briefing. "Between June 1 and June 30, there was a 130% increase in the number of shooting incidents across the city," reads the report.

There were a total of 205 shooting incidents in June — up from 89 last year — spread across all five boroughs, according to the NYPD. The violence continued into the July 4th holiday weekend as the NYPD reported 44 shooting incidents, CBS New York reports.

In addition to shootings last month, murders, burglaries and auto thefts also rose with the start of summer. Burglaries increased most significantly, from 817 to 1,783, an 118% uptick.

"The sharp increase in shootings and violence in New York puts innocent people at risk and tears at the fabric of life in our city," said NYPD Police Commissioner Dermot Shea, in the briefing.

Shea said the NYPD has been challenged by "deep budget cuts" and changes to the criminal justice system brought on by the COVID-19 pandemic. New York City Mayor Bill de Blasio and the city council reached an agreement on June 30 to reallocate $1 billion of the NYPD budget, leaving the department with $88.1 billion, CBS New York reports.

As a result, the department's July police class was canceled, overtime was curtailed, and school safety, crossing guards and homeless outreach were all shifted out of the NYPD's purview. The reallocated funds will go towards youth and community services, according to the mayor. cbsnews.com

De Blasio says he won't fire NYPD Commissioner Shea despite calls for removal
Mayor Bill de Blasio said Tuesday he won't fire NYPD Police Commissioner Dermot Shea — despite a city councilman's calls for the top cop's ouster amid a weekend pierced by gunfire. nypost.com

America's Former Top Cop Says NYC Has a 'Crime Virus'
Ex-NYPD Commissioner Bratton: New York 'a mess and going to get a lot worse'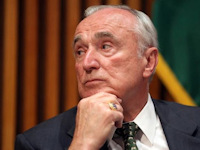 Former Police Commissioner Bill Bratton slammed city and state leaders Monday for abandoning cops and helping create a "crime virus" to go along with the coronavirus in claiming innocent victims.

"The city is a mess and it's going to get a lot worse unfortunately," Bratton said during a WABC-77 radio interview. Bratton surmised that the morale of New York's Finest is at an all-time low after "getting attacked from all sides" and "being defunded and demeaned."

Even more troubling, he said, citizens who would normally cooperate with police to ferret out crime are not doing so because they "feel intimidated" by their neighbors who are protesting police brutality in the wake of the death of George Floyd at the hands of cops in Minneapolis.

"It's a second storm," Bratton said. "There's the coronavirus that's taking a lot of lives on the one hand and now the crime virus that will take a lot of lives on the other." nypost.com

D&D Daily Recognizes Bill Bratton
America's Former Top Cop & 'Founding Father' of Public Law Enforcement's ORC Efforts
From his support and funding of the nation's largest ORC association and conference in Los Angeles, to his current efforts in authorizing the formation of New York City's first Metro ORC effort, learn about Commissioner Bratton's commitment to public-private crime-fighting partnerships nationwide. Read our feature story here.

See pictures of retail LP teams with Bratton at our 'Live in NYC' 2016 event, where the Commissioner addressed a crowd of senior LP leaders and solution providers on the topic above.
---

COVID Update

US: Over 3.1M Cases - 134K Dead - 1.3M Recovered
Worldwide: Over 12M Cases - 548K Dead - 6.9M Recovered

Fallen Officers From the COVID-19 Pandemic: 51 | NYPD Deaths: 45
Private Industry Security Guard Deaths: 150

+


U.S. reports record single-day spike of 60,000 new coronavirus cases
The country reported 60,021 newly confirmed cases over the previous 24 hours as outbreaks continue to expand across a number of states, mostly across the American South and West.

Arizona, California, Florida and Texas have accounted for nearly half of all new cases in the U.S. in recent days.

The record spike comes after daily new cases fell below 50,000 over the past few days, though some public health officials warned there could be a backlog of reporting due to the July Fourth holiday weekend. The U.S. has reported about 51,383 new cases on average over the past seven days, a record high seven-day average, up nearly 24.5% compared with a week ago, according to an analysis of data collected by Johns Hopkins. cnbc.com


Shoppers across the country are retreating again as coronavirus cases surge

Retail traffic fairing better in states with mask requirements

Retail traffic in the U.S. was down the most so far in 2020, on a year-over-year basis, during the week ended April 18, according to data from the retail consultancy ShopperTrak, part of part of Sensormatic Solutions. It fell 82.6%.

From then until the past 14 days, there were slight improvements. Those declines shrank each week, according to ShopperTrak. The decline had eased to being down just 34% from the year prior, for the week ended June 20.

But over the past two weeks, retail traffic declines have accelerated once more, as Covid-19 cases surge nationwide, with hot spots in states including Florida and Texas. Customers are retreating for a second time.

The week ended June 27 traffic in the U.S. was down 35.7%, according to ShopperTrak. Last week it was down 39.5% compared with the prior year.

But not all states are looking the same - largely driven by the safety precautions that are being taken in each of those states. Of the 38 states with traffic falling again, only eight of those are requiring masks statewide. Of the 13 on the rise, 11 require the general public to wear masks. cnbc.com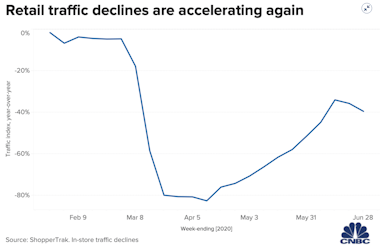 FMI Report: Safety Is Key Motivation For Online Grocery Shopping Surge
Online grocery shopping has doubled its share of food retail spending during the COVID-19 pandemic, according to findings from FMI – the Food Industry Association and The Hartman Group. During the first two months of the pandemic, about 20% of all Americans tried online grocery shopping for the first time.

"From an experiential standpoint, there's been some mixed emotions about it. But clearly, the motivations for shopping online are really important here," said Laurie Demeritt, CEO of Hartman, in a follow-up webinar about the recent report, 2020 U.S. Grocery Shopper Trends. "In the past, pre-pandemic, people would typically go online because they thought it would help save time or save money. And that's still important. But clearly, the issue and the motivating factor right now is safety." theshelbyreport.com

Texas shatters daily record with over 10,000 new coronavirus cases

New Jersey will require face masks to be worn outdoors: Gov. Phil Murphy

No COVID-19 resurgence in New York yet, officials say, but 'if you were at a protest, go get a test, please'

Poll: Many U.S. adults plan to spend less after the pandemic than before

---

SDM's 2020 Top Systems Integrators Report: Strength in Numbers
Security integrators ranked on the 25th Annual 2020 Top Systems Integrators Report collectively grew 23 percent in 2019 over the previous year, but the unpredictability of what lies ahead looms.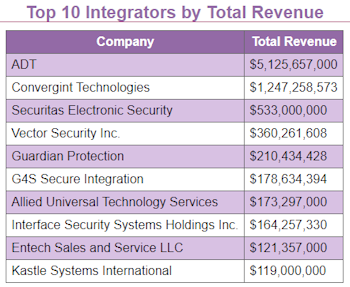 Last year was a year of revenue growth for many security integrators ranked on the 2020 Top Systems Integrators Report. For some, it was their best year of revenue growth in company history, and for others, the market was flat yet steady. Collectively, the nation's largest security integrators grew their 2019 North American systems integration revenue by 23 percent over 2018. This is particularly solid evidence of a great year in the security industry as the year before was also a year of growth: those ranked on the Top Systems Integrators Report last year, saw a growth rate of 14 percent over their 2017 systems integration revenue.

One area in particular that many of this year's Top Systems Integrators noted growth in was hosted and managed services. In fact, with so many security integrators focusing on growing their RMR through these types of services, SDM ranked the top 25 Top Systems Integrators by their reported Recurring Monthly Revenue or RMR for 2019. Top Systems Integrators saw RMR growth with $789.49 million in 2019 collectively, compared with $727.97 in 2018. sdmmag.com

Big Four Heading for Audit Shakeup in U.K.
The U.K. is moving closer to a far-reaching shakeup of the Big Four accounting firms that would separate their audit and consulting businesses after a series of high-profile audit failures.

The Big Four sign off on the accounts of more than 95% of the U.K.'s 350 largest listed companies. They have been under scrutiny since the collapse of government contractor Carillion, which had been audited by KPMG for 19 years.

The U.K.'s accounting watchdog has asked the firms to submit a plan by Oct. 23 for separating their audit and consulting businesses.

The principles aim to, among other things, ensure that audit practice governance protects auditors from being exposed to "influences from the rest of the firm that could divert their focus away from audit quality." cfo.com

Updated seasonal hurricane forecast calls for 20 named storms
According to the team, nearly all seasonal forecasts for the 2020 Atlantic hurricane season have been well above normal. Current and long-term conditions across the Atlantic continue to favor a 2020 season that is well above average. securitymagazine.com

Another Coronavirus Victim
Storied apparel brand Brooks Brothers files for bankruptcy as it seeks a buyer and closes dozens of stores

Ascena Prepares Bankruptcy to Cut Debt, To Close at Least 1,200 Stores

United warns 36,000 employees of potential job cuts as pandemic roils travel demand

Levi's to cut 700 office jobs due to coronavirus-related slump

Walgreens to Open Doctors' Offices at Its U.S. Stores


---

Senior LP & AP Jobs Market
Vice President position listed for Mobilelink in Sugar Land, TX


The Vice President oversees the day-to-day operations to support the growth and add to the bottom line of Mobilelink. They will specifically oversee all aspects of Human Resources, Real Estate, Asset Protection, Store Operations, Training and Sales. Their focus is on strategic planning, goal-setting and to direct the operations of the company in support of its goals. By measuring progress and adjusting processes accordingly, the Vice President keeps the entire organization on track. recruiting.adp.com

---
---

McKinsey & Company
A dual cybersecurity mindset for the next normal


As companies extend commitments to remote workforces, cybersecurity teams need to address new risks while helping create business value in the next normal.

As the COVID-19 pandemic swept across the world, most organizations made a quick transition to a remote workforce and a more intense focus on serving customers through digital channels. This created a rapid surge in demand for digital capabilities, products, and services. Cybersecurity teams, for their part, were largely successful in taking on a dual mission of supporting business continuity and protecting the enterprise and its customers.

The digital response to the COVID-19 crisis has also created new security vulnerabilities. Attackers seek to exploit the gaps opened when telecommuting employees use insecure devices and networks. Threat actors also use known attack techniques to exploit people's COVID-19-related fears. For example, Google tallied more than 18 million malware and phishing emails related to the novel coronavirus on its service each day in April. It also reported identifying more than a dozen government-backed groups using COVID-19 themes for these attempts.1 1. Threat Analysis Group, "Findings on COVID-19 and online security threats," blog entry by Shane Huntley, Google, April 22, 2020, blog.google.

Chief information-security officers (CISOs) and cybersecurity teams will need to approach the next horizon of business with a dual mindset. They must first address the new risks arising from the shift to a remote digital working environment, securing the required technology. They will also need to anticipate the next normal—how their workforce, customers, supply chain, channel partners, and sector peers will work together—so that they may appropriately engage and embed security by design. The new context of changing customer and employee behavior and a constantly shifting threat landscape must also be considered.

Addressing risks and fortifying gains - Assessing and knocking down hot spots - Fixing and mopping up operations - Fortifying security gains - Anticipating the next normal - Secure the workforce in new ways of working - Secure the customer journey through the shift to digital business - Rethink supply chain and third-party risk - Sustain increased sector collaboration - Cybersecurity road map for the next normal mckinsey.com

California Consumer Privacy Act
It's Official: CCPA Enforcement Officially Began on July 1
Enforcement of the California Consumer Privacy Act officially began on July 1 despite the lack of a final, codified version of the regulation. The law applies to organizations - regardless of location - that have access to Californian's personal data.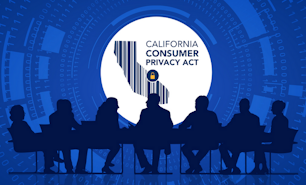 Regulatory experts advise that organizations should prepare to comply with a draft resolution presented by California Attorney General Xavier Becerra's office to the state's Office of Administrative Law for final approval on June 1.

Technically, CCPA is not enforceable until the OAL completes its review and returns the resolution to the attorney general's office. Nevertheless, in a June 30 statement, Becerra announced the attorney general's office would begin enforcing the measure July 1.

CCPA was officially signed into law on June 28, 2018 and went into effect Jan. 1, 2020. But the state said it would not prosecute any companies that failed to comply for the first six months the law was in effect. Meanwhile, several possible changes to the law are still being vetted by the OAL.

Shannon Yavorsky, a privacy and data security partner at Orrick, says it's unclear if the state can legally attempt to enforce regulations that are not reflected in a final, codified law. Regardless, her firm is advising clients to behave as if the law will immediately be enforced. bankinfosecurity.com

How to Achieve CCPA Compliance (If Your Company Hasn't Already)

Your Brand May Be Compliant, But Are Your Tech Partners?

Bills Call for State, White House Cybersecurity Coordinators
A bipartisan group of U.S. senators has introduced an amendment to the 2021 National Defense Authorization Act that would provide funding for a cybersecurity coordinator in every state. Under the amendment, the U.S. Cybersecurity and Infrastructure Agency, a unit of the Department of Homeland Security, would appoint the state cybersecurity coordinators, who would help respond to the increasing number of cyberthreats targeting local entities, such as municipalities and school districts.

Meanwhile in the House, the bipartisan National Cyber Director Act, introduced June 25, calls for restoring the cybersecurity director position within the White House, which was eliminated by the Trump administration. Similar legislation introduced earlier failed to advance. The Cyberspace Solarium Commission recommended the creation of a national cyber director in its March report. Under the legislation, the director would coordinate cyber strategy and policy and act as the president's principal adviser on cybersecurity. bankinfosecurity.com

The U.S. government is 'looking at' banning TikTok due to national security concerns

5G Was Going to Unite the World—Instead It's Tearing Us Apart
Divisions over technical standards and the role of China's Huawei are jeopardizing the rollout of superfast connections
---

---

Anti-Racism Protests Spark Violence

Violent Extremist Group Gaining Followers in Canada
Support for anti-government, pro-gun Boogaloo movement growing in Canada

Online followers talk about killing protesters, RCMP officers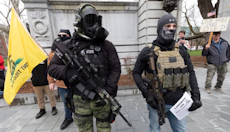 An anti-government, pro-gun movement linked to recent violence in the U.S. is gaining supporters in Canada — prompting warnings from experts over their often hateful, violent remarks against protesters, police and Ottawa's new firearms restrictions.

In the U.S, Boogaloos have recently been in the spotlight, after some showed up heavily armed at anti-lockdown and Black Lives Matter demonstrations.

There are no reports of Boogaloos at Canadian protests. But online, the nascent movement has inspired at least two Facebook pages where followers have recently talked about killing protesters and RCMP officers alike.

The Facebook pages identified by CBC News were created in the past six months and in that time grew to around 800 followers each. cbc.ca

2 protesters attacked with hockey stick following rally in Winnipeg

Trudeau accused of 'humiliating' RCMP by kneeling at anti-racism protest, former police officer says

No COVID-19 cases connected to huge Vancouver protests against anti-Black racism

Thompson man says he was racially profiled at Walmart, told he looked 'like the type of person who drinks'

Edmonton gun shops face resupply challenges following massive spike in American firearm purchases

---

'What Aren't They Telling Us?'
Loblaws employees say stores are handling COVID-19 unsafely, putting them at risk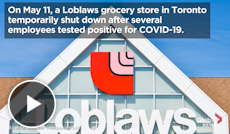 Vanessa, a 28-year-old employee at the store in the city's west end at 650 Dupont St., says that while management wouldn't tell staff how many people were sick, many departments were told to go home to isolate. Loblaws told Global News after this story was published that a total of 18 confirmed cases stemmed from this location.

Vanessa ended up being one of the employees to test positive for the virus that causes COVID-19 after she said she got infected while working in the store. While Vanessa has made a full recovery, she alleges management handled the situation poorly and that she had to advocate for her own self-isolation following exposure. She also felt anxious returning to work.

"Everyone had this feeling of who's next, and what aren't they telling us?" she said. "I think they're worried about offending their customer base instead of protecting their workers." globalnews.ca

Alberta to give out second round of 20 million masks through fast food restaurants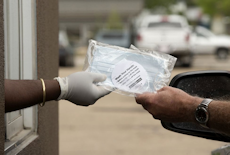 Alberta will distribute another 20 million non-medical masks, mostly through drive-thru restaurants, beginning July 13. As with the first round distributed in June, Albertans can pick up the masks at McDonald's, A&W and Tim Hortons.

The province recommends the wearing of a mask to help prevent the spread of COVID-19 when two metres of physical distancing is not possible. "The first phase of free mask distribution in Alberta was a huge success and the response was an incredible show of community support," Health Minister Tyler Shandro said in a Sunday news release. edmontonjournal.com

Wave of Store Closures to Hit Canada in the Summer of 2020
Many stores will be closing in Canada over the summer as brands are hit hard in the wake of the COVID-19 pandemic. While it's challenging to quantify the number of permanent closures at this time, it appears hundreds of individual store locations in Canada will be vacated before the fall.

The list of store closures include independent retailers as well as medium and larger chains which have either filed for bankruptcy protection or are simply shutting stores amid financial turmoil. Prior to COVID-19, many retail chains in Canada were struggling amid debt and the pandemic has in effect sped up the process by creating further financial challenges.
National Chains Shutting Stores:

• Lole
• Frank And Oak:
• La Senza
• SAIL
• David's Tea
• Aldo Shoes

• Reitmans
• Nygard
• Toys Toys Toys
• Comark Holdings
• Le Chateau
retail-insider.com
Survey: Majority of Canadians not ready to welcome non-essential Americans across the border

Migrant workers in Canada stage multi-city protest, call for more COVID-19 protections

Canada fashion retailers confront consumer shifts amid 'long slow ramp' to new normal
Le Chateau says there is 'significant doubt' it can stay in business


Winnipeg, MB: Four men arrested after brawl, armed robberies
Two people are in hospital after a series of armed robberies and a large brawl that police believe all involved the same four men. Police say a man and a woman were stabbed during an altercation involving multiple people at a hotel on Main Street just after midnight. About an hour later, a convenience store on Dufferin Avenue was held up by four men, with one of the suspects brandishing a hammer and a knife, according to a police news release. Then, at 3:30 a.m., four men tried to get into another convenience store on McPhillips Street. When they were refused entry, police say they smashed the window and stole things from behind the counter. cbc.ca

Richmond, BC: 2 bottles of high-end whiskey, worth $80K, stolen from liquor store

Winnipeg, MB: 1 dead, 1 injured in second Canada Day shooting

Suspects facing multiple charges after theft from vehicle; stole bank cards & used for purchases

Sylvan Lake RCMP looking for man believed to have stolen scooter from Canadian Tire

---

Robberies & Burglaries

• C-Store - Winnipeg, MB - Armed Robbery (2x)
• Unnamed Business - Windsor, ON - Armed Robbery
• Unnamed Business - Victoria, BC - Armed Robbery

How are we doing? We need your input & suggestions. Send to lpnews@d-ddaily.net

View Canadian Connections Archives

---

---

Here Comes Walmart+
Walmart's Amazon Prime competitor will launch in July

Walmart+ will cost $98 a year and include same-day delivery of groceries, fuel discounts, and other perks.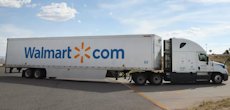 Amazon may have a 15-year head start, but Walmart is close to finally unveiling its own membership program that it hopes will eventually become an alternative to Amazon Prime.

Walmart plans to launch a new subscription service later this month called Walmart+ that will cost $98 a year. It will include perks like same-day delivery of groceries and general merchandise, discounts on fuel at Walmart gas stations, and early access to product deals, multiple sources told Recode.

Walmart originally planned to unveil Walmart+ in late March or April, Recode reported in February, but the retailer pushed back the launch date after the Covid-19 pandemic began sweeping across the US in March. It's unclear whether the program will launch nationally, or first on a regional level, later this month. vox.com

Online shoppers are being warned about an Amazon 'brushing' scam
The scam involves Amazon sellers setting up accounts in a stranger's name and then sending their products to that unwitting customer. This account is then used to write up a fake verified review in an attempt to improve their seller ratings. Which? explains, "In this case, it's likely that the member's name and address had been leaked somewhere." scotsman.com

Seattle passes payroll tax targeting Amazon and other big businesses
---
Flea Market Operators/Fencing Operation - Charged Interstate Transportation of Stolen Merchandise

Two Charged with Knowingly Selling Stolen Merchandise

JOHNSTOWN, Pa. - Two residents of Windber and Johnstown, Pa., were indicted by a federal grand jury in Johnstown on charges of conspiracy and interstate transportation of stolen property

The Indictment named Bradley J. Charlton, 37, of Windber, Pa., and John P. Stuart, 38, of Johnstown, Pa. Part of the conspiracy that the defendants operated a retail flea market "Value-It" in Richland Township between 2016 and 2018. It was further part of the conspiracy that customers would bring stolen new merchandise to Value-It for purchase by the defendants. It was further part of the conspiracy that the defendants would purchase the stolen new merchandise, knowing it had been stolen. It was further part of the conspiracy that the stolen merchandise that had been purchased from the customers by Value-It was thereafter sold by Value-It at the store or over the Internet on websites such as Ebay. It was further part of the conspiracy that Value-It would receive monetary payments for the stolen merchandise that had been sold over the Internet. justice.gov

Danville, IL: Suspect behind bars for stealing $22K in items from Menards
According to the Vermilion County State's Attorney, in August and October 2019, the suspect, Jody Carson, visited Menards in Danville multiple times. At the store, Carson purchased items, obtained an invoice, and used the invoice to gain access to the lumber yard. Here, the suspect loaded a flatbed truck with additional lumber that was not purchased. This was done with the assistance of a store employee who was working the gate. Then, Carson left the lumber yard with the stolen materials. Officials said throughout several months, Carson stole over $22,000 worth of materials. Carson was sentenced to five years in prison for theft over $10,000. foxillinois.com

Update: Portland, ME: Final defendant in $200,000+ Retail Burglaries spree sentenced
The final of three defendants who were charged with a series of business break-ins across the state during 2015, including at the J.C. Penney in Rockland, was sentenced last week. Michael J. Warner, 41, of Portland, was sentenced June 29 for four burglaries including the Sept. 3, 2015 break-in at the former retail store in Rockland. The sentence was for six years in prison to be followed by two years of probation. Warner's other pleas were for burglaries in Cumberland and Kennebec counties. He was given credit for time he has already spent in jail awaiting the conclusion of the cases. Warner was one of three suspects in 25 nighttime break-ins at businesses across southern and central Maine. Police estimated that the losses totaled more than $200,000. In the J.C. Penney break-in, the alarm system was disabled and $10,000 in merchandise was reported stolen. knox.villagesoup.com

UK: Counterfeiters behind multi-million designer clothes scams face five years in jail under sentencing rules

Franklin, TN: Kroger Shoplifter Steals About $400 Worth of Beer and Baby Formula
---

Shootings & Deaths

Sacramento, CA: 1 killed in shooting at North Highlands C-store, suspect shot by Security Guard
The incident started as a physical fight at the store. The suspect later returned and shot the victim multiple times, the sheriff's office said. The shootings happened in the early-morning hours on Sunday at a convenience store in the 4500 block of Watt Avenue, according to the Sacramento County Sheriff's Office. Investigators say the incident started as a physical fight earlier in the day on Saturday. The unidentified victim and the suspect, 53-year-old Eugene Pratt, got into a fight at the store. Sheriff's investigators say Pratt returned to the store after 1 a.m. and shot the victim multiple times. The security guard witnessed the attack and fired back at Pratt before attempting CPR to revive the victim. Deputies said the guard was still attempting to revive the victim when they arrived at the store. That victim was rushed to the hospital where they were pronounced dead. Deputies arrested Pratt after a short investigation. While he was being arrested, deputies discovered that Pratt had been shot once in the lower body. He was taken to the hospital to be treated. His condition was not released. abc10.com

Birmingham, AL: 62-year-old C-store Owner shot to death
Gunfire erupted outside a Birmingham convenience store Tuesday, killing the store owner possibly while he was closing for the night. Birmingham police and fire medics were dispatched at 9:48 p.m. to Ensley Food Mart. Sgt. Rod Mauldin said when officers arrived at the business, they found the male owner - 62-year-old Amin Poonwalla - unresponsive in parking lot. He was pronounced dead on the scene from multiple gunshot wounds. al.com

Charlotte, NC: Man charged with 6 counts of attempted murder after shooting outside Bi-Lo grocery store
According to Police, officers responded to a reported shooting at the Bi-Lo on Mount Holly-Huntersville Road a little before 4 p.m. on July 6. When officers got to the store, they found a Mercedes-Benz that had been shot into twice. Officers spoke with six people who were inside the vehicle. None of those victims were hurt during the shooting. According to CMPD, two of the victims were in the Mercedes when it was shot into by a suspect who ran from the scene. The vehicle was disabled by the gunshots and four people came to help the victims. CMPD said the suspect, 18-year-old Larry Hall III, returned with a rifle and shot at the four people who were around the car. wcnc.com

Shreveport, LA: Bond set at $350K for man accused of shooting and killing teen at Mall St. Vincent

Robberies, Incidents & Thefts

Anchorage, AK: Former Nordstrom Employee to serve 10 years in prison for stabbing
On the morning of April 29, 2019, Gordon Samel III walked into the store, which closed last fall, and headed for the office of his former manager, Fahrid Bahri, who goes by the name Morad. Bahri was sitting in his chair when Samel attacked him with scissors, stabbing him only a half-inch from his heart. Other employees ran to Bahri's aid as Samel tried to stab him again. Bahri said he dislocated a shoulder and broke a finger during the struggle but was not stabbed again. Samel left the store and was arrested at his home.

Samel had worked at the Nordstrom Cafe for several years until he quit in 2017. Bahri said he continued to check in on his former employee because they had a good relationship and he could tell Samel was going through a rough time. Bahri said he underwent emergency heart surgery after the stabbing and his family was unsure if he'd survive. He lost his job because the post traumatic stress disorder. Bahri said he feels that Samel targeted him because he believes in God — Bahri is a Muslim and said he had deep discussions with Samel about religion and God. adn.com

Milwaukee, WI: Dollar General Shoplifter struck car, house attempting to flee Police
• AT&T – Cheyenne, WY – Robbery
• C-Store – Birmingham, AL – Armed Robbery / Owner shot-killed
• C-Store - Topeka, KS – Armed Robbery
• Clothing – Athens, GA - Burglary
• Grocery – Logan, WV – Burglary
• Grocery – Albany, GA – Burglary
• Jewelry – Boise, ID – Robbery
• Jewelry – Moreno Valley, CA – Robbery
• Restaurant – Athens, GA – Burglary
• Restaurant – Waldorf, MD – Armed Robbery
• Restaurant – Milford, NH – Burglary
• Restaurant – Montgomery County, NY - Burglary
• Restaurant – Montgomery County, NY – Burglary
• Target – Greeley, CO – Armed Robbery
• 7-Eleven – San Antonio, TX – Armed Robbery

Daily Totals:
• 8 robberies
• 7 burglaries
• 1 shooting
• 1 killed

---

None to report.
Submit Your New Hires/Promotions
or New Position
See all the Industry Movement
---


Feature Your Job Here For 30 Days -
70% Aren't On The Boards
Post your job listing
---
Featured Job Spotlights

Cressona, PA Area
The District Loss Prevention Manager ensures shrinkage control and improves safety in the stores through proper investigation and training. This position is responsible to provide feedback, guidance and protection for our Team Leaders and Associates. This role has oversight and responsibility for approximately 8 to 10 store locations...

Featured Jobs
---
JOB TITLE
COMPANY
CITY/STATE
DATE ADDED

Vice President
Vice President
Mobilelink
Sugar Land, TX
July 8
VP, Profit Improvement
Tractor Supply
Nashville, TN
May 18

Director
Dir. Food Safety & Quality Assurance
Brinker International
Coppell, TX
June 9
Asset Protection Dir.
Goodwill Industries of Dallas
Dallas, TX
May 21
Dir. Safety/Risk Mgmt.
Goodwill of SE Louisiana
New Orleans, LA
April 2
Assoc. Dir. Safety & LP
HelloFresh
Grand Prairie, TX
June 5
Dir. of Loss Prevention
Mapco
Franklin, TN
June 2

Parker's C-Stores

Savannah, GA

June 3

Dir. Business Continuity & Crisis Mgmt
T-Mobile
Plano, TX
June 17
Dir. Emergency Response
Verizon
Irving, TX
June 9

Corporate/Senior Manager
Corp. Mgr. Security Operations
Carvana
Phoenix, AZ
April 6
Sr. Loss Prevention Manager
Gap Inc.
San Francisco, CA
Oct. 29
Home Depot
Atlanta, GA
Feb. 18
Manager, Asset Protection Solutions Supply Chain
Walgreens
Windsor, WI
Mar. 25

---


---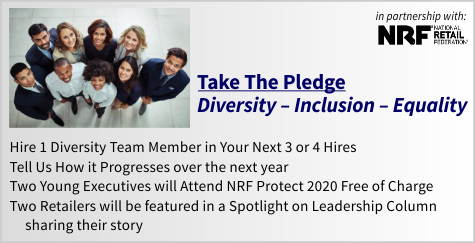 ---

Every industry, every company has its core objectives of adding value and impacting the whole. In theory, all of us are are on a mission to make a difference and create change that ultimately benefits the industry, the company we're with, and ourselves. At the end of the day, it's all about the people that are feeding this evolution and while that's our strength, it's also our weakness. Regardless of how strong our product, service or LP model is, it always comes down to the people and the relationships. And with those two variables constantly changing, sometimes for the better and at times for the worst, it's how you deal with the worst that determines how far you'll go and who you are. Facing it is the key and denial is the lock.

Just a Thought,
Gus



(content subject to approval)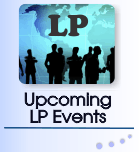 ---
Recruiting?
Get your job e-mailed to everyone... everyday
Post on our Featured Jobs Board!
Not getting the Daily?
Is it ending up in your spam folder?
Please make sure to add d-ddaily@downing-downing.com to your contact list, address book, trusted sender list, and/or company whitelist to ensure you receive our newsletter.
Want to know how? Read Here



36615 Vine Street, Suite 103
Willoughby, OH 44094
440.942.0671
copyright 2009-2019
all rights reserved globally