RFID & Facial Recognition's Enterprise Impact
LP's Omni - Sales - Visibility & Total Recall
Case Studies
Investors: Should "Ask Retailers About Their RFID Strategy"
Sensormatic Solutions Driving Global Inditex & Macy's RFID Success
Inditex Calls RFID "Cornerstone of Their Digital Strategy"
Inditex's outstanding first half was due, in part, to its use of radio frequency identification, which is why analysts should be asking more publicly traded retail companies about their use of the technology.



Inditex, parent company of global retail clothing 7,000 store chains Bershka, Massimo Dutti, Oysho, Pull and Bear, Stradivarius, Uterqüe, Zara and Zara Home.

The article reports that RFID technology "is the cornerstone of Inditex's digital strategy. Radio frequency identification is already working in Zara, Massimo Dutti and Uterqüe." According to MDS, the technology will be deployed across all of Inditex's chains by 2020 (see Inditex CEO Announces RFID Expansion Plans, Tyco Wins Chain-wide Contract From Inditex and Wall Street Journal Article on Zara's Use of RFID).

The retailer's sales for the first half of 2019 were up by 7 percent, while its profits rose by 10 percent.

Target has also posted strong earnings in the past few quarters, due in part to its use of RFID (see Target Announces Nationwide RFID Rollout). This raises the question in my mind of why retail financial analysts aren't asking other retailers about their RFID strategies.

RFID can also provide the inventory visibility required to enable "buy online, pick up in store" (BOPIS, or "click and collect") and "ship from store" business models. Without RFID, companies often need to hide inventory from online customers for fear an item won't be in the store if their system indicates there are only two or three left. Macy's is able to show customers every item available in its stores, even if there is only one left, because it uses RFID and thus has confidence in the accuracy of its inventory counts (see Macy's Launches Pick to the Last Unit Program for Omnichannel Sales).

If I were investing in retail stocks, I would want to know how retailers are using RFID and what their strategy is for merging online and offline channels. Those that utilize the technology will be able to effectively execute BOPIS and "ship from store" strategies. Those that don't will continue to struggle, disappoint customers and ultimately lose sales. rfidjournal.com

RFID Journal's 'Ask The Experts Forum'
What Does It Take to Use RFID for Loss Prevention?
How can I utilize the technology for more than just inventory accuracy?
Beyond the basics of equipment and full depth of usage and visibility for LP: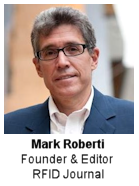 The real value of RFID, in my view, is that it tells you what was stolen so that the product can be replenished. It also provides data that allows companies to investigate how and where theft is occurring. For example, if you know items are going out a specific exit at certain times of the day, a security guard can be positioned at that exit during those spans of time in order to deter theft.

American Apparel found that RFID helped it to reduce internal shrink by as much as 75 percent at some of its stores (see RFID Delivers Unexpected Benefits at American Apparel). Stacy Shulman, who was the retailer's VP of technology in 2011, told me that a cultural change occurs when you deploy RFID. Because you are tracking individual items, staff members realize each item has value and are thus less likely to take something, thinking the company will never miss it or care that it's gone. rfidjournal.com

Facial Recognition's Growing Sales "Massively"
'Ruti' is using facial recognition technology in stores to boost sales
Designer Ruti Zisser, owner of the decade-old California-based fashion brand, believes technology is the key to building a successful in-store experience that delivers on personalization. The brand started deploying facial recognition technology into each of its nine stores last year.

A customer walking into Ruti's new flagship store that opens in New York City next week might be greeted by a sales associate with a seeming photographic memory of her size, past purchases and more. The tech behind the recall: facial recognition.

Zisser said adding this technology has grown in-store sales "massively." The brand's estimated annual revenue is around $9.6 million. glossy.co
---
VSBLTY SIGNS TECHNOLOGY AGREEMENT WITH SENSORMATIC SOLUTIONS
PROVIDING RETAILERS WITH COMPREHENSIVE SHOPPER ANALYTICS AND ADVANCED LOSS PREVENTION SOLUTIONS
VSBLTY Groupe Technologies Corp. a leading software technology company, today announced that it has signed an exclusive Global Reseller Agreement with Sensormatic Solutions, the leading global retail solutions portfolio of Johnson Controls.

VSBLTY's industry-leading digital display, which drives interactivity into the store experience, and Vector, our software module that detects persons or objects of interest, along with our computer-based vision analytics technology will further enhance S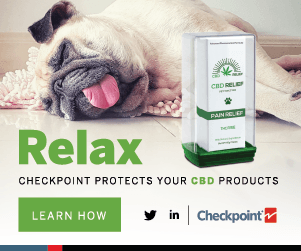 ensormatic's global marketplace position, providing crucial software services to hundreds of retailers worldwide,"

Sensormatic Solutions Head of Strategy Amin Shahidi said, "VSBLTY is an important piece of our strategy as retailers increasingly rely on in-store video analytics to not only understand and directly support the shopper journey but also to provide another layer of context-based security and loss prevention." globenewswire.com

Gwinnett Walmarts Must Clean Up Crime: Solicitor General
Gwinnett County's solicitor general said there's an unacceptable level of crime at county Walmarts and the retailer has to stop it.

Gwinnett County, GA., Walmart's 8 locations have to clean up their act and take steps to prevent crime at their stores or face ordinance violation citations, according to the county's solicitor general.

"Criminals see it as an easy target," Brian Whiteside, the Gwinnett County Solicitor General, told Patch in an August interview. He said that Gwinnett County Walmarts have seen 3,000 calls for police, 10 car jackings and two deaths in recent years.

A shoplifter killed a security guard in a Lilburn Walmart in 2016, and a dispute in the Snellville Walmart parking lot in 2018 led to a fatal shooting of a Bosnian War concentration camp survivor.

Loss Prevention Practices are Inadequate





Inside Target's Corporate Command Center
When Natural Disasters Near, Team Target Springs Into Action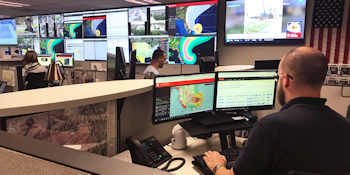 Eight days before Hurricane Dorian made landfall in the U.S., a group of team members gathered in Target's Corporate Command Center (or C3 for short). Others dialed in from Target locations across the country. Tiny bullseyes dotted a map of Florida, Georgia and the Carolinas in front of them -- representing hundreds of Target stores, distribution centers and offices in the potential path of the storm.

The meeting marked the activation of Target's Green Team to address the looming storm. The team would spend the next week connecting daily, closely monitoring the hurricane and coordinating efforts to take care of team members, guests and communities in the impacted areas.

Created in 2006 in response to Hurricane Katrina, the Green Team - a cross-functional group led by the Global Crisis Management team - includes representation from nearly two dozen teams across Target, including Human Resources (HR), Property Management, Assets Protection, Store Operations and Supply Chain. Since its beginning, the team has supported Target stores, distribution centers and offices in the wake of natural disasters like Hurricanes Florence and Michael, tornadoes in Oklahoma, flooding in Texas and California wildfires.



Could Tropical Storm Karen's 'loopy track' hit the U.S. just like Hurricane Jeanne in 2004?
---
JSA's Partnership with Law Enforcement & Intelligence Sharing
Helps Drive U.S. Jewelry Crime to Record Lows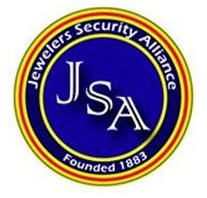 The Jewelers' Security Alliance (JSA) has released its 2018 Annual Crime Report which showed that dollar losses from crimes against U.S. jewelry firms decreased by 25.9% from 2017 to 2018, hitting record lows. Dollar losses declined from $72.1 million in 2017, to $53.4 million in 2018. The total of $53.4 million represents a remarkable 75% decline in dollar losses since 1999 on an inflation-adjusted basis.

John Kennedy, JSA President said, "Due to support from the industry, JSA has been able to add substantial resources to its crime analysis and intelligence capability, its reward program and its crime information-sharing effectiveness. In addition to informing the industry with frequent Crime Alerts, JSA shares detailed intelligence information regarding jewelry gangs, suspects and crime patterns with the FBI and other law enforcement agencies, both here and abroad, on a daily basis. JSA receives countless messages of thanks from law enforcement personnel for information that has helped in their investigations, and from jewelers who have prevented crimes."
JSA's Report indicated both the ups and downs of U.S. jewelry crime statistics for 2018:
The total number of crimes increased from 1,394 in 2017 to 1,441 in 2018.

Dollar losses from Off-Premises Crimes (such as against traveling salespersons or losses at shows) decreased from $18.1 million in 2017 to $7.2 million in 2018, a record low since at least the 1980s.

Smash and grab robberies increased from 71 in 2017 to 129 in 2018, an increase of 81.6%, while arrests of smash and grab jewelry criminals increased from 28 in 2017 to 65 in 2018.

One jeweler was killed during a robbery in 2018, tied for a record low since 1980, compared to five in 2017.

Jewelers in mall locations experienced 66.4% of all on-premises crimes in 2018, compared to the crimes at all locations such as strip centers, downtown locations or stand alone stores.

Grab and runs were the most frequently reported crime, with 641 cases.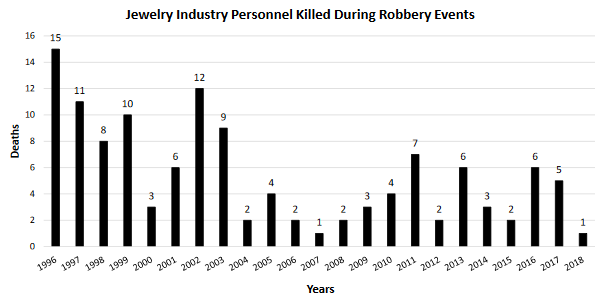 ---
Congress votes to give cannabis businesses access to the banking industry
SAFE Banking Act Passes House Overwhelmingly. Providing state-legal marijuana businesses with full access to banks and other financial services, as well as allow consumers to use credit- and debit cards when buying legal weed. cannabisbusinessexecutive.com

New book for security integrators written from the customer's perspective
Security industry veteran Daniel Schmelzer has brought to market an easy-to-read guide book, "Securing Trust: A Guide for Security Technology Sales Professionals Written from the Customer's Perspective," written to equip today's security integrators with the tools and knowledge they need to close more sales and enhance their customer relationships. The book's pages are pack with useful sales tips, based on real-life security selling techniques that have helped senior leaders understand the value of investing in sophisticated security technology. securitysystemsnews.com

In the Aftermath of Hurricane Dorian, DOJ Reminds the Public to be Aware of Fraud, Report it to the National Center for Disaster Fraud


The Department of Justice established the National Center for Disaster Fraud (NCDF) in the wake of Hurricane Katrina, when billions of dollars in federal disaster relief poured into the Gulf Coast region, which opened opportunities for criminals to exploit people during vulnerable times. The NCDF, a national coordinating agency within the Department's Criminal Division, operates a call center at Louisiana State University in Baton Rouge and serves as a centralized clearinghouse for disaster fraud complaints and information relating to both natural and man-made disasters. The NCDF seeks to improve and further the detection, prevention, investigation, and prosecution of fraud related to natural and man-made disasters, and to advocate for victims of such fraud. More than 20 federal, state, and local agencies participate in the NCDF, which allows them to forward on complaints to the appropriate agency for investigation. justice.gov

Toxic Workplace Cultures Hurt Workers and Company Profits
-The Impact of Toxic Work Culture
In July, SHRM commissioned research on toxic workplace cultures and what happens to the employees who work in them. "The High Cost of a Toxic Workplace Culture: How Culture Impacts the Workforce-and the Bottom Line," released today, found that many workers consider culture and managers to be closely connected. In fact, 58 percent of employees who quit a job due to workplace culture say that their managers are the main reason they ultimately left. And the cost of this turnover? $223 billion in the past five years.

"Lack of communication [between managers and workers] is a leading contributor to the culture issues facing many organizations," the SHRM report notes.

- 6 out 10 say managers are the reason they leave their organizations.
- 1 in 3 say their manager doesn't know how to lead them.
- 3 in 10 say their manager doesn't encourage a culture of open and transparent communication.
- 1 in 4 say: Dread going to work, don't feel safe voicing their opinions, don't feel respected and valued. shrm.org
---
Senior LP Job Postings Removed from Website:
Pier 1 to close at least 70 stores as loss doubles
Editor's Note: Is this the next one to disappear in late 2020?

Best Buy Aims to Cut $1 Billion in Costs by 2025

Halloween spending to reach near-record highs

Digital to Take Lead in Holiday Sales


Quarterly Results
Pier 1 Q2 comp's down 12.6%, net sales down 14.3%
Rite Aid Q2 comp's down 0.6%, sales down 1%
Retail Pharmacy Segment comp's up 0.4%, pharmacy up 1.5%, front-end down 1.8%

---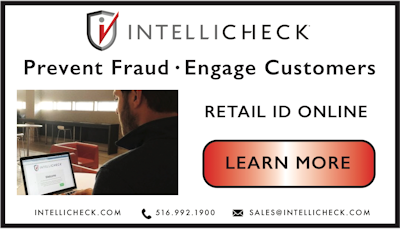 ---

Hello,

We're developing content for retail's premier loss prevention and cyber risk event, NRF PROTECT 2020, and need your help.

To deliver content that will be of the utmost value to retail security leaders like you, we want to know the issues keeping you up at night and how we can better serve you in your retail career.

Please take a few minutes to fill out the 5-question survey by October 1, 2019. Feel free to answer the questions you are most passionate about!

We appreciate your time,

---
'The Defining Internet Crime of Our Current Age'
Ransomware Crisis is Going to Get a lot Worse
And what's on the horizon is even more worrying
There is plenty of evidence to suggest that ransomware attacks are getting bigger and more sophisticated. In the space of just a few years ransomware has gone from a minor irritation for PC users to being a significant threat to large corporations and even nations. Major cybercrime gangs are looking to cash in on attacks, and state-backed attackers have realised the potential for creating both chaos and profit.

Ransomware is now the defining internet crime of our current age. It's the inevitable consequence of the corporate world's obsession with hoarding as much data as possible, about anything and anyone, and its relaxed attitude towards keeping that data safe.

In another twist, ransomware uses encryption, one of the key technologies we use to do business and communicate online, as a tool to lock away data from its rightful owner.

In some respects, the solution to the ransomware crisis is relatively simple. Basic internet security hygiene will prevent the vast majority of attacks before they have a chance to gain a foothold.

There's every sign that this is an epidemic that will get worse, not better. The willingness for victims and their insurers to pay out means more crooks will be tempted to try their hand. Ransomware-as-a-service kits mean even wannabes with limited skills can try their hand at a running a scam. While some law enforcement agencies have done a good job of providing the tools to let victims decrypt their systems few ransomware gangs have faced justice. zdnet.com

Did the Infamous Ransomware Gang Behind GandCrab Fake its Retirement?
Evidence Mounts That Sodinokibi Ransomware Is GandCrab Gang's 'Retirement' Plan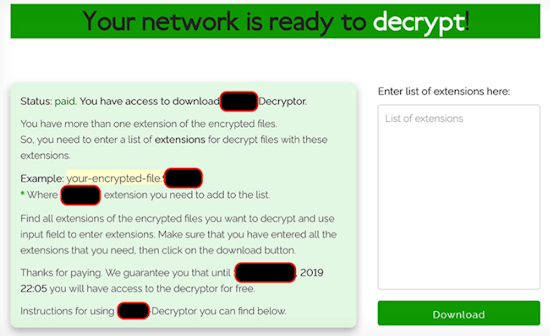 Evidence is mounting that the operators of the notorious ransomware-as-a-service operation called GandCrab announced their retirement only after they ramped up an apparent rival called Sodinokibi.

Security firm Secureworks says that, based on multiple clues, it believes that the threat groups behind GandCrab and Sodinokibi - aka Sodin and REvil - "overlap or are linked."

The timing of the two groups' activities bolsters that theory, as do their tools. govinfosecurity.com

CISO role grows in stature, but challenges remain
In order to find out how CISOs perceive the state of their profession, Optiv Security interviewed 200 CISOs or senior security personnel with equivalent responsibilities in both the US and the UK.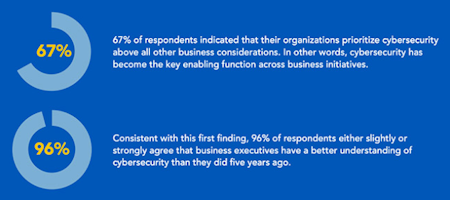 Perceiving cybersecurity

Perhaps most surprising was the fact that 58% said experiencing a data breach makes them more attractive to potential employers. This stands in stark contrast to years past when a data breach was often a fireable offense for CISOs.

Ignoring best practices

More than half (54%) of U.S. CISOs and 44% of U.K. CISOs indicated that they practice their incident response plans at a frequency of once a year or less. Industry best practices call for frequent incident response tests and practice, so teams are ready for the real thing when it happens.

Finally, CISOs were in broad agreement (88%) that it would be worthwhile to have a global treaty in place on cybersecurity, like the Geneva Convention, where countries agree to a set of principals governing their conduct on the internet. helpnetsecurity.com

How to Define & Prioritize Risk Management Goals
At the 2019 FAIR Conference, held this week in Washington, D.C., Jack Jones, chairman of the FAIR Institute and executive vice president of R&D at RiskLens, moderated a panel focused on defining goals of an effective risk management program.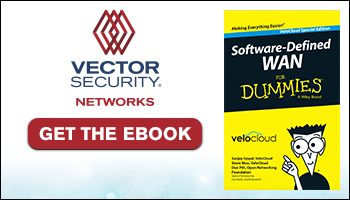 Firms that exclusively focus on best practices and compliance are not going to be cost-effective, he argues.

One of the core objectives should be to bring all risk management groups together: audit, compliance, legal, enterprise risk management "need to have very open and honest conversations," and clear communication "served me incredibly well," especially when working with external auditors and regulators.

It's up to security to deliver tangible metrics and a narrative to corporate stakeholders. "Whatever metrics you deliver have to provide a narrative that the audience can respond to," he adds.

Now Hiring: Risk-Focused Leadership

The first step to implementing a risk management program is finding a leader who can translate risk into terms that inform a dialogue within the business.

Alignment between the business and security risk management is both "critical and overlooked," Johnson emphasizes. Historically, security programs have involved a lot of "blocking and tackling" to keep people out of trouble, Johnson adds. But with the right strategy, security can be used to deliver valuable outcomes through a risk management program. darkreading.com

New Study Reveals that 96% of Enterprises Face Costly IT Outages, Though IT Says 51% of Downtime Is Avoidable
The 2019 IT Outage Impact Study, published by LogicMonitor, found that although performance and availability are the top two concerns of IT teams worldwide, organizations are still plagued by frequent brownouts (where infrastructure or software performs at a degraded level) or outright outages. The typical organization surveyed experienced a combined total of 10 such events over the past three years

The cost of even an hour of downtime can be staggeringly high, depending on the organization. globenewswire.com

Canadian Centre for Cyber Security (CCCS) Releases Advisory on New 'TFlower' Ransomware Campaign

Shootings & Deaths
Dallas, TX: Dallas SWAT Fatally Shoots Suspect Linked to Murder of Restaurant Worker
A capital murder suspect was shot dead by Dallas SWAT overnight. The man was wanted for a robbery and fatal shooting at a Dallas restaurant on Lamar Wednesday afternoon. Multiple suspects were tracked to an apartment in North Dallas around 12:30 this morning. During a chase shots were fired when one of the suspects was fatally wounded. Police say the investigation was the result of a brazen robbery and murder that happened earlier in the day, Multiple suspects entered Cafe Delicious on North Lamar around noon on Wednesday. One of the suspects threw an employee to the ground and shot them. wbap.com




Concord, NH: Deadly Double Shooting outside Steeplegate Mall
Two people are dead after a shooting Wednesday evening outside a mall in Concord, New Hampshire, authorities have confirmed. The shooting happened outside the Steeplegate Mall shortly after 7:30 p.m., the mall's general manager said. The New Hampshire Attorney General's Office said around 10 p.m. that a man and a woman had died. Everyone involved in the incident has been identified, according to the AG's office. There is not believed to be any threat to the public. nbcboston.com





Houston, TX: 2 in custody after shots fired outside Dillard's at The Galleria
Houston police are investigating after shots were fired near The Galleria. Investigators say the shooting happened in the parking lot of the Dillard's. Officers say a suspect shot several rounds but didn't hit anyone. SkyEye was over the scene of the shooting as police took two possible suspects into custody. Cameras caught police as they surrounded a white vehicle in the parking lot. The car's doors were left open, and we can see merchandise on the hood of the car. Certainly some terrifying moments outside the store, but thankfully, no one was injured in the shooting. abc13.com

---
Robberies, Incidents & Thefts
Salem, NJ: Gas Station Clerk Forces Suspected Shoplifter to Strip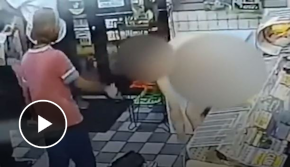 Authorities say a store clerk at a New Jersey gas station pointed a gun at a suspected shoplifter and forced him to strip naked. Amit Saraswat is charged with aggravated assault, making terroristic threats and two weapons charges. The counts against him stem from an incident that occurred Monday night at the station in Salem. Surveillance video shows Saraswat pointing an Airsoft gun at the man and forcing him to strip naked. Police say the man left the store unharmed but later returned to grab his clothes after he realized the clerk didn't have a real gun. Authorities haven't charged the man or determined if he stole anything from the store. 6abc.com

Valley Stream, NY: Shoplifter at Green Acres Mall fought with Hollister Loss Prevention staff
Police officers took Jusham Graham, 31, into custody after he stole merchandise from a Hollister store inside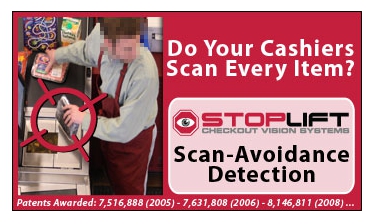 the Green Acres Mall early in the afternoon and was confronted by the employees tasked with preventing shoplifting, officials said. "He punched and bit them before fleeing on foot," police said in a statement. Graham next ran through a parking lot of a BJ's store and "pushed an elderly female" to the ground and got into her car but fled after she screamed. newsday.com

Greensville, VA: Armed Gunmen fire at Farmer; 2 of 5 arrested in Hemp Theft from the field

Las Vegas, NV: Southwest Las Vegas business owner takes extra precautions after robbery spree

Springfield, MO: During Police standoff, man tries to return money from C-store he robbed earlier

Pembroke, KY: Dollar General employee arrested for $1,600 cash theft
---
Counterfeit
Louisville, KY: $90 million in counterfeit Cartier Jewelry seized by CBP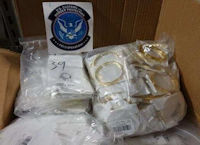 Kentucky may be in the middle of the country, but the Customs and Border Patrol facility in Louisville has seized millions of dollars in counterfeit jewelry this summer. The CPB says that since the middle of July, officers at the Express Consignment Operations hub in Louisville have seized counterfeit bracelets and other jewelry worth more than $90 million if the goods were genuine. Between July 17 and 31, CBP officers seized three large shipments of counterfeit bracelets totaling more than $42 million. This led to the arrest of a pastor in North Carolina who was discovered with a cache of more than 3,200 fake Cartier bracelets. On Aug. 2, North Carolina Secretary of State Elaine Marshall announced that church pastor JianGang "Frank" Lan was charged with felony criminal use of a counterfeit trademark and is being held under $25,000 bond in the Orange County, N.C., jail. Another large seizure took place from Sept. 9 to 17, when CBP Officers seized five shipments that contained counterfeit jewelry, which would be worth more than $48 million if they were genuine. kentuckytoday.com
Boynton Beach, FL: Woman in counterfeit luxury goods scheme facing new charges
A woman out on bond on charges she and her boyfriend allegedly sold counterfeit versions of luxury watches, bags and shoes accepted additional packages of fake merchandise. Deva Marie Overman, 37, was booked Tuesday night at the Palm Beach County Jail. She is scheduled to have a bail hearing Thursday. Overman's new charges are selling counterfeit items worth at least $20,000 and tampering or destroying evidence. palmbeachpost.com