Gwinnett County's solicitor general said there's an unacceptable level of crime at county Walmarts and the retailer has to stop it.


GWINNETT COUNTY, GA — Gwinnett County Walmart locations have to clean up their act and take steps to prevent crime at their stores or face ordinance violation citations, according to the county's solicitor general.
"Criminals see it as an easy target," Brian Whiteside, the Gwinnett County Solicitor General, told Patch in an August interview. He said that Gwinnett County Walmarts have seen 3,000 calls for police, 10 car jackings and two deaths in recent years.
A shoplifter killed a security guard in a Lilburn Walmart in 2016, and a dispute in the Snellville Walmart parking lot in 2018 led to a fatal shooting of a Bosnian War concentration camp survivor.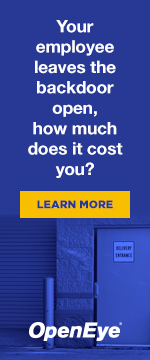 "I don't see adequate prevention measures," Whiteside said, calling the retail chain a "soft target."
"I'm adamant that if I have any business in my community that is consistently in violation of the ordinances, then it's my duty to fight them," he told Patch.

Patch has contacted Walmart and is awaiting comment.

Whiteside said he wants Walmart to hire off-duty police officers and other trained personnel to guard their higher-crime locations. "They're a multi-billion dollar company. They save money by doing things overseas, yet they won't spend the money reasonably here," he said.
All they've done so far is put up cameras, Whiteside told Patch.
"I don't have time for bull----. I was a street cop," he said, adding that having trained, armed security personnel on site is the only way to deter criminals, violent or otherwise.
"This Friday, at every football game in Gwinnett County, there will be police there facing the crowd," to prevent criminals from acting, Whiteside said.
Gwinnett County Walmarts include locations in:
Norcross

Duluth

Buford

Suwanee

Lawrenceville

Snellville

Loganville

Lilburn


Loss Prevention Practices are Inadequate
On Aug. 14, two men walked into a Henry County Walmart and threatened to blow up the store, according to a WSB report. Walmart security responded but wasn't able to catch the duo.

Then, hours later, they returned and stole merchandise from the store, including an expensive flat-screen TV, the report said.
It's this "inadequacy of security," Whiteside told Patch, that emboldened a pair of criminals to return to the very same location, where they were nearly caught only hours later.
And when thieves are apprehended, Whiteside told Patch, there are often no repercussions.
He described a scenario in which Walmart security makes a citizens' arrest on an alleged thief and calls police. Police come, take a report and the accused thief is released with a court date. But, he said, the loss prevention workers don't always show up to court and the thief walks.
"Criminals come out [of court] and say 'they didn't do anything to me,'" he said, noting that this information spreads, making the Walmart an even more desirable target.


Article originally published on patch.com