Inside Target's Corporate Command Center
When Natural Disasters Near, Team Target Springs Into Action

Eight days before Hurricane Dorian made landfall in the U.S., a group of team members gathered in Target's Corporate Command Center (or C3 for short). Others dialed in from Target locations across the country. Tiny bullseyes dotted a map of Florida, Georgia and the Carolinas in front of them­—representing hundreds of Target stores, distribution centers and offices in the potential path of the storm.

The meeting marked the activation of Target's Green Team to address the looming storm. The team would spend the next week connecting daily, closely monitoring the hurricane and coordinating efforts to take care of team members, guests and communities in the impacted areas.

Created in 2006 in response to Hurricane Katrina, the Green Team—a cross-functional group led by the Global Crisis Management team—includes representation from nearly two dozen teams across Target, including Human Resources (HR), Property Management, Assets Protection, Store Operations and Supply Chain. Since its beginning, the team has supported Target stores, distribution centers and offices in the wake of natural disasters like Hurricanes Florence and Michael, tornadoes in Oklahoma, flooding in Texas and California wildfires.

For Hurricane Dorian, the Green Team coordinated sending much-needed supplies to area stores as guests prepped for storms—like flashlights, batteries, gas cans, shelf-stable food and more than two million bottles of water.

HR members on the Green Team made wellness checks and provided support for team members in the region impacted by inclement weather, store closures and mandatory evacuations. Target's Corporate Responsibility team identified nonprofits in the area impacted by Dorian that Target could help support. In certain situations, the HR team also facilitates disaster pay to team members impacted by natural disasters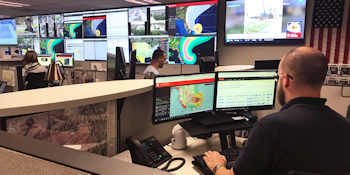 Members of the Green Team also worked together during Hurricane Dorian to keep Target's properties safe. As stores closed in the area, the Assets Protection team monitored Target locations for any damage or needs when the team wasn't there.

"Our team is committed to helping our guests, teams and communities stay safe during times of crisis—including weather events such as hurricanes, wildfires and tornadoes," says Brett Abbott, senior corporate security manager. "From getting much-needed supplies on shelves for guests to closing stores if needed for the safety of our team, we've refined our emergency-response approach so we can act quickly."

Near the Green Team's meeting spot, the monitors in Target's C3 glow around the clock—projecting radar, social media and news feeds, live video, satellite imagery and more. In front of the monitors, security professionals work to keep tabs on potential issues where Target does business.

C3 is a 24/7 hub that monitors Target's assets throughout the globe. Using cutting-edge technology, team members there monitor severe weather and other events that could impact guests and team members. They also assist Target's facilities in the event of a store closure, power loss, security threat or other business disruption.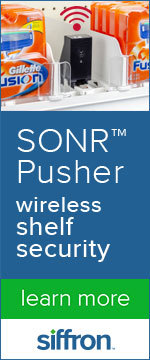 Team members in C3—including former intelligence officers, wildfire squad bosses and military professionals—bring a wealth of experience in emergency management, disaster preparedness, surveillance and more.

Target also partners closely with law enforcement to ensure safety, and recognizes the important work of first responders—especially in a natural disaster like Hurricane Dorian. Target often donates gift cards to first responders to purchase supplies they need for their important work.

Team Target's work doesn't end when the storm clears. C3, alongside the Green Team, helps stores get back up-and-running after a building closure, setting the stage for Target to help communities with recovery efforts. In 2018, Target provided more than $3 million to support communities impacted by a disaster. In the wake of Hurricane Dorian, Target contributed $50,000 to the Bahamas Red Cross and Team Rubicon and $15,000 in Target gift cards to stores in the southeastern United States to support local non-profits and first responders.

"Target's continued investment in Team Rubicon, both domestically and internationally, is a shining example of their commitment to our mission, no matter where it takes us," says Matt Colvin, Head of Strategic Partnerships with Team Rubicon.

"We've worked hard to prepare Target for any incident that could disrupt our business," says Brett. "At the end of the day, our number one priority is our teams' safety, and we will continue to evolve our team and processes as disasters impact our team members, guests and the communities we serve."


Article originally published on target.com