---

Vector Security® Networks Promotes Stephen P. Collins to Director of North American Sales


Vector Security® Networks, a division of Vector Security®, Inc. and the single source provider of managed network services and physical security solutions to multi-site businesses across North America, announces the promotion of Stephen P. Collins to Director of North American Sales, effective March 8, 2020.

Collins joined Vector Security in 2019, bringing with him more than 20 years of experience in sales and sales management along with a strong business acumen for building client relationships. Prior to joining Vector Security, he served in leadership roles for several security firms, most notably leading the strategic account group for one of the largest privately-held security firms in the world.

Read full press release

William Wilson promoted to Assistance Vice President of Loss Prevention & Security for Half Price Books


William has been in the loss prevention field for 32 years. Before his promotion to Assistance Vice President of Loss Prevention & Security, he spent five years with Half Price Books as Corporate Manager of Loss Prevention & Security. Throughout his career, he has held LP positions with Compass Group, USA, Sears Holdings, TJX - Marshalls, KB Toys, Stage Stores and Kmart Super Centers. Congratulations, William!

See All the Executives 'Moving Up' Here

Submit Your New Corporate Hires/Promotions or New Position


---

Coronavirus Update

Tracking Every Coronavirus Case in the U.S.: Full Map
The number of known coronavirus cases in the United States continues to grow quickly. As of Wednesday morning, at least 129 patients with the illness had been treated in 16 states, according to a New York Times database. nytimes.com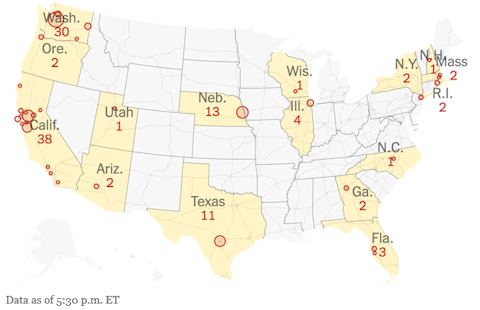 Coronavirus Spread: Preparing for 'The Long Haul'

Pandemic Expert Answers Urgent Questions About Staffing, Travel and Business Continuity (22 min)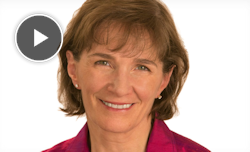 The numbers are staggering, and the news updates are overwhelming. So far, there have been 92,000 reported cases of coronavirus globally, with 3,200 deaths. Global markets have been rocked, and major employers are revisiting their plans for staffing, travel and conferences. What do the numbers and trends mean? Pandemic expert Regina Phelps analyzes the latest developments.

Phelps, the founder of Emergency Management & Safety Solutions, is warning organizations to be prepared for "the long haul" - a sustained health crisis that could extend for as long as 12 months, she believes, with impacts on everything from global supply chains and regional economies to individual organizations' work-at-home practices (and the cybersecurity concerns that accompany them).

"This will touch every aspect of your life," Phelps says. "That's the big takeaway."

In an interview with Information Security Media Group touching on the major business continuity concerns related to the coronavirus outbreak, Phelps discusses:

• The latest coronavirus statistics and what they mean;
• Global impacts on economies, business travel and staffing;
• Business continuity gaps that many organizations overlook. govinfosecurity.com

Will a lack of paid sick leave cost retailers as the coronavirus outbreak spreads?

Coming to Work Sick? Can't Afford Not To

It's common in the retailing and the foodservice industries that chain employers do not extend paid sick time benefits to part-time workers. Such benefits are even rarer in mom and pop operations. While it has been commonly accepted that this practice saves businesses money, it also has a potential downside when employees who are not feeling well show up for work to avoid losing a day's pay.

What the research turned up is that the spread of the flu plummeted by up to 40 percent in areas where sick leave was mandated.

In the U.S. at least 118 cases of coronavirus (COVID-19) with nine deaths have been reported in 12 states so far, and globally there have been over 90,000 confirmed cases and around 3,100 deaths. retailwire.com

Amazon confirms Seattle employee has contracted coronavirus
Halts ALL Nonessential Travel

The affected employee is in quarantine.

An Amazon employee in Seattle has tested positive for the coronavirus, known as COVID-19, the company has confirmed.

It is the first confirmed COVID-19 case among Amazon's workforce in the United States.

"The employee went home feeling unwell on Tuesday, February 25 and has not entered Amazon offices since that time," the email reportedly said.

Earlier this week, Amazon confirmed that two of its employees in Italy had contracted COVID-19 and were placed in quarantine. The company has also asked all of its 798,000 employees to stop all nonessential travel, both domestic and internationally, amid fears surrounding the COVID-19 outbreak

The United States has begun to see fatalities due to the virus, with nine dead in Washington state at the time of writing. zdnet.com

Amazon, Walmart and others battle price gouging on coronavirus-related products
With many products sold out in stores, shoppers are racing to online retailers to order face masks, hand sanitizer, hazmat suits and other items to protect against the coronavirus.

The surge in demand has created an opening for third-party sellers on various e-commerce sites like Amazon, Walmart, eBay and Etsy to offer products that are otherwise sold out at traditional retailers. But in doing so, some merchants have flooded online marketplaces with overpriced goods and items that make dubious medical marketing claims. CNBC found products like face masks with markups as high as 582%.

Meanwhile, online retailers are playing a game of whack-a-mole to remove listings making misleading claims about the coronavirus or overcharging for products that have spiked in demand. Amazon, for example, said last week that it removed more than 1 million products for violating its policies related to price gouging and coronavirus claims. But plenty of listings still show up across various online shopping sites. cnbc.com

UK Retailers battling supply chain disruption caused by coronavirus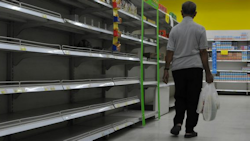 More than half of retailers have already experienced supply chain issues as a result of the coronavirus, new research reveals.

24% of retailers surveyed say that supply chain disruption is having a significant impact on their business. Yet only 7% of them have flexible enough supply chains to be able to switch suppliers.

However, retailers are most concerned about the damage the virus could have on consumer confidence, the research reveals. Almost half (45%) of retailers surveyed have seen a negative impact on sales already, while 75% of them expect a negative impact on sales if the virus persists. talkingretail.com

Lawmakers clinch deal for $7.76 billion to combat coronavirus

The 'stranded employee' is a coronavirus problem the work world has never seen

---

Online Payment Fraud Surged 73% in 2019
Attempted online payment fraud increased 73% in 2019, well exceeding the growth of digital payments overall. According to the inaugural Digital Trust & Safety Index from digital security platform Sift, more than half (51%) of the payment fraud attempted in 2019 was performed via mobile devices. However, only 52% of e-commerce retailers report tracking fraud on mobile channels.

Looking at payment fraud attempts by operating system during 2019, the index found that Windows accounted for the largest share (37.73%), followed by iOS (27.75%), Android (22.9%), MacOS (7.9%), Unix (2.6%), and other (1.12%).

According to the index, the top 10 payment types for attempted online fraud during 2019 were:
1. Online promos
2. Digital wallets
3. Money orders
4. Cash
5. Cryptocurrency
6. Gift cards
7. Credit cards
8. In-app purchases
9. Other third-party processors
10. Rewards points
The index also ranked the top 10 verticals most likely to be victimized by online payment fraudsters. Of particular interest to retailers are physical e-commerce (No. 1), digital e-commerce (No. 2), business services (such as shipping services and commerce platforms - No. 3), ticketing and events (No. 4), travel and transportation (#8), and on-demand services (such as food delivery and ride share - No. 10). chainstoreage.com

PwC's Global Economic Crime and Fraud Survey 2020
Fraud and economic crime rates remain at record highs, impacting companies in more ways than ever. PwC's bi-annual survey of business crime reports that fraud committed by customers tops the list of all crimes experienced (at 35%), up from 29% in 2018. Businesses report that customer fraud and cybercrime are the most disruptive of all the crimes. securitymagazine.com

---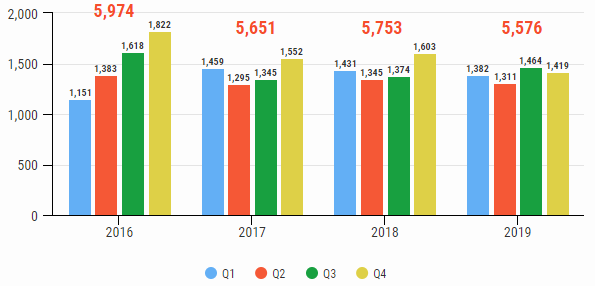 Robberies Down 6.6% From 2016 - 3% from 2018
Q4 Robberies Down 22% From 2016 - 11% from Q4 2018

---

Dispelling Myths and Avoiding Common Mistakes for Noncompete Agreements

New Hire Breaches - If You Co. Benefits - You're Liable

Noncompete agreements are valuable tools. When properly used, a well-crafted noncompete can protect the employer from significant harm. On the other hand, when your new hire breaches a noncompete with his or her former employer, the liabilities can be substantial. In recent years, noncompetes have become political footballs in some jurisdictions, and many misconceptions have emerged.

Probably the most common misunderstanding is that noncompetes are no longer enforceable. Although they are restricted in a few states, noncompetes remain generally enforceable elsewhere. The general rule in the majority of states is that enforceability requires the employer to prove the following (each of these factors is case sensitive):

- The agreement is necessary to protect the employer's legitimate interests (for example, to protect confidential information or client relationships).

- The noncompete will not impose an undue hardship on the employee.

- It will not cause public harm.

Many companies wrongfully believe they have no liability if the employee breaches the former employer's noncompete. Actually, a new employer can be directly liable, most often on a "tortious interference" or conspiracy claim, or on a "respondeat superior" basis (sometimes referred to as vicarious liability). In fact, even when the new employee violates the noncompete without the new employer's knowledge, courts in many states can still hold the new employer liable if it receives the benefits of that breach. shrm.org



Target to open three dozen small format stores in 2020


Quarterly Results
Ross Stores Q4 comp's up 4%, net sales up 7%, full yr comp's up 3%, net sales up 7%

Abercrombie & Fitch Q4 total comp's up 1%, Abercrombie comp's up 8%, Hollister comp's down 2%, net sales up 3%
Abercrombie & Fitch full yr. comp's up 1%, net sales up 3%

Nordstrom Q4 Full-Price, net sales up 1.0%, Off-Price, net sales up 1.8%, Digital sales up 9%, net sales up 1.3%
Nordstrom 2019 Full-Price, net sales down 3.5%, Off-Price net sales up 0.2%, Digital sales up 7%, Net sales down 2.2%

Dollar Tree Stores Q4 enterprise comp's up 0.4%, Dollar Tree comp's up 1.5%, Family Dollar comp's down 0.8%, sales up 1.8%
Dollar Tree Stores Full Yr. enterprise comp's up 1.8%, Dollar Tree comp's up 2.3%, Family Dollar comp's up 1.4%%, sales up 3.5%

Barnes & Noble Education Q3 retail comp's down 7.3%, retail sales down 8.1%, wholesale sales down 14.7%, total sales down 8.3%


---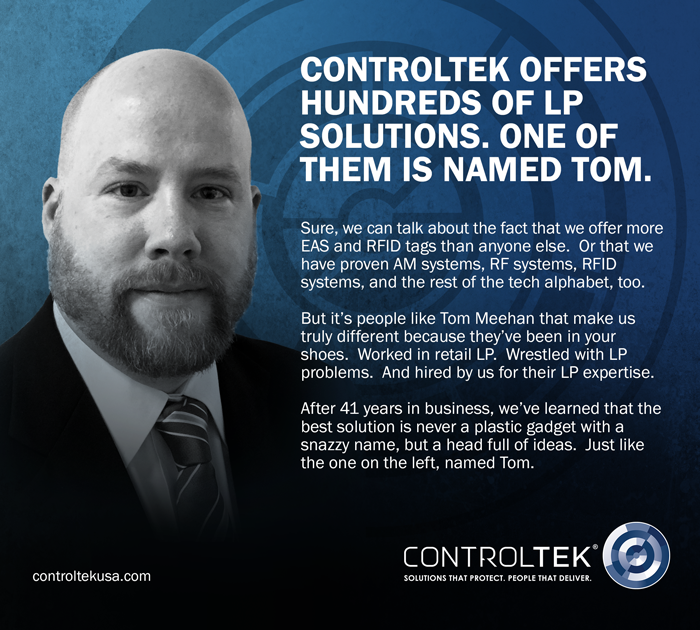 ---
LexisNexis Risk Solutions Report Highlights Size, Scale and Monetary Exposure of Global Cybercrime Networks

Fraud Networks Use Bots to Target the Mobile Channel

LexisNexis® Risk Solutions today released its Cybercrime Report covering July 2019 through December 2019.

The findings crystalize how fraud has increasingly become borderless on a global scale. As the report analysis shows, cybercrime is a well-organized, global endeavor powered by networks of fraud. While consumers enjoy access to goods and services from all over the world, fraudsters are able to harness stolen identity data to launch corresponding cross-border fraud attacks.

This global, networked pattern of cybercrime is further reflected in mobile attack rate growth, which is heavily influenced by a global bot attack targeting mobile app registrations. Fraudsters are migrating attacks to exploit the mobile channel: Of the 19 billion transactions recorded by the LexisNexis® Digital Identity Network® in this six month period, for the first time, mobile attacks outpaced desktop attacks, with a 56% growth in the mobile attack rate year-over-year.

Download a copy of the LexisNexis Risk Solutions Cybercrime Report, July through December 2019 here.
Top 5 Tips to Protect User Data
Flashpoint analysts recommend the following best practices to protect user data, from third parties and unintentional data loss.

1. Proper authentication is the first line of defense. It is important that organizations have methods to properly identify, authenticate, and authorize users. Multi-factor authentication may help to prevent unauthorized access.

2. Second is patch management and regular updates. It is essential to perform regular software and operating system updates to maintain the best security posture.

3. Third, it is important to use antivirus software. Good antivirus software can help to detect known malware strains inside an organization.

4. Fourth, organizations should be aware of internet-facing systems, and ensure there is proper authentication. Threat actors may attempt to infiltrate internal systems through brute-force, or SSH root/no-password login.

5. Lastly, actors may target systems that use Remote Desktop Protocols (RDP). Access to compromised, or brute-forced RDPs may be sold within cybercrime communities. It may be beneficial to disable RDP, especially on servers and all systems not requiring remote connection. rhisac.org

Exploring the impact that hybrid cloud is having on enterprise security & IT teams
While enterprises rapidly transition to the public cloud, complexity is increasing, but visibility and team sizes are decreasing while security budgets remain flat to pose a significant obstacle to preventing data breaches, according to FireMon's 2020 State of Hybrid Cloud Security Report.
"As companies around the world undergo digital transformations and migrate to the cloud, they need better visibility to reduce network complexity and strengthen security postures," said Tim Woods, VP of Technology Alliances for FireMon. "It is shocking to see the lack of automation being used across the cloud security landscape, especially in light of the escalating risk around misconfigurations as enterprises cut security resources.

The 2020 FireMon State of Hybrid Cloud Security Report found that:

• Business acceleration outpaces effective security implementations.

• Nearly 60 percent believed their cloud deployments had surpassed their ability to secure the networks in a timely manner. This number was virtually unchanged from 2019, showing no improvement against a key industry progress indicator.

• The number of vendors and enforcement points needed to secure cloud networks are also increasing; 78.2 percent of respondents are using two or more enforcement points. This number increased substantially from the 59 percent using more than two enforcement points last year. Meanwhile, almost half are using two or more public cloud platforms, which further increases complexity and decreases visibility.

Lack of automation and third-party integration fuels misconfigurations

While cloud misconfigurations due to human-introduced errors remain the top vulnerability for data breaches, an alarming 65.4 percent of respondents are still using manual processes to manage their hybrid cloud environments. helpnetsecurity.com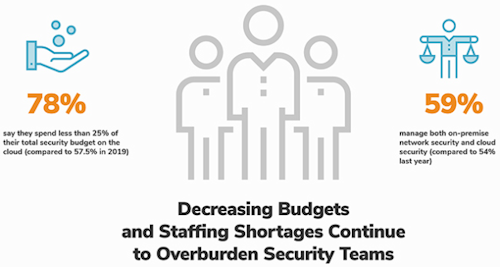 New Research Confirms Blockchain's Effectiveness for Improved Data Sharing in the Retail Industry
The Auburn University RFID Lab, in collaboration with GS1 US, completed a proof-of-concept that demonstrates the effectiveness of blockchain and radio frequency identification (RFID) technologies to improve serialized data sharing in the retail industry. Participating companies included: Nike, PVH Corp., Herman Kay, Macy's, Kohl's, Mojix, Avery Dennison, SML, IBM and Collaboration, LLC. The complete findings are available in a new white paper titled "Chain Integration Project (CHIP) Proof of Concept."

The researchers examined the exchange of serialized product data between paired brands and retailers. The findings confirmed that a blockchain network was capable of sharing item-level data encoded in RFID tags between the participants. According to the white paper, the automation of serialized product data exchange using blockchain can potentially eliminate the need for human audits and counting, increasing the productivity and efficiency of the retail supply chain. prnewswire.com

---

Coronavirus Impacts Canadian Retailers

Coronavirus fears: Empty shelves as Canadians heed health minister's advice to stock up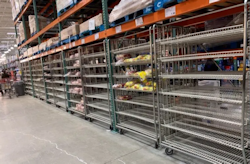 Photos showed long lines of shoppers and rows upon rows of empty shelves.

In the days since Canada's health minister encouraged people to stockpile supplies in case of a coronavirus outbreak, photos have emerged of empty shelves at stores across the country.

Customers took to social media over the weekend to report shortages of hand sanitizer, toilet paper, meat, canned goods and food staples such as bread and eggs. Photos showed long lines and rows upon rows of empty shelves. And at Toronto Costco locations, employees were wiping carts with disinfectant wipes as customers entered the store. nationalpost.com

Mixed Messages?
No need to stockpile food despite earlier warning, Manitoba health minister says

"Stockpiling anything at this point is unnecessary"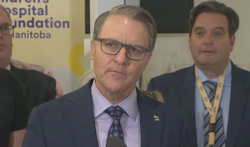 Manitoba's health minister walked back statements made by his federal counterpart Tuesday and said there needs to be a coordinated message when it comes to COVID-19.

Canadian Health Minister Patty Hajdu warned last week that people should consider stockpiling food and medicine in case of an outbreak, prompting some stores in various parts of the country to see products like toilet paper and bottled water fly off the shelves.

"I spoke specifically to the federal health minister about some specific statements she made recently about stockpiling food," Manitoba Health Minister Cameron Friesen said.

"And I just questioned the extent to which, at this point in time, such an instruction would be helpful. I believe she agreed we need to co-ordinate our statements."

Friesen says it's never a bad idea to ensure you have medication at home — especially if it's been prescribed — but stockpiling anything at this point is unnecessary. globalnews.ca

COVID-19, protests rattle Metro Vancouver retailers
Clothing retailers spared - for now

Cases in neighboring Washington state have Canadians worried about future trend

Lululemon Athletica Inc. (NYSE:LULU), Aritzia Inc. (TSX:ATZ) and the Amer Sports division Arc'Teryx all likely shipped spring inventory out of Chinese factories before the January 25 Lunar New Year, when lockdowns and quarantines started to ramp up, Lululemon founder and Amer Sports investor Chip Wilson told Business in Vancouver.

Most companies, including Lululemon, have shifted production out of China and into other countries, such as Vietnam, Cambodia and Bangladesh, Wilson added. Aritzia similarly has factories in China, according to Panjiva S&P Global Market Intelligence, but Aritzia told BIV in an email that its executives "aren't able to speak to our internal operations at this time.

If the number of cases in B.C. (currently eight) continues to rise, or concern about the virus ramps up given that in neighbouring Washington State there were six deaths and 18 reported cases as of March 2, the retail trend in the province could mirror what happened in Hong Kong in January, when the virus first started to be detected in that region biv.com

Retail Council of Canada's Coronavirus Checklist for retailers

Canadian event organizers cancel conferences, grapple with coronavirus outbreak

'Herd effect': Social media images of empty shelves fuelling panic buying over coronavirus

Canada now at 33 confirmed cases of COVID-19 coronavirus after three more found in B.C.


Read our full Canadian coronavirus coverage here

---
---

2019's Canadian Retail Crime Epidemic
Crimestoppers for Hire: Can a public challenge with a cash prize dramatically reduce liquor store thefts in Alberta?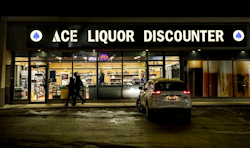 Calgary reported about 2,500 liquor store thefts and robberies in 2019, or about six a day. Calgary police spokesperson Leah Brownridge said that number is an increase over previous years, but it is not as dramatic as Edmonton's.

In a new attempt to deal with the problem, Alcanna, the Edmonton Police Service and the non-profit Edmonton Police Foundation have launched the "Liquor Store Robberies/Thefts Challenge," which invites entrepreneurs, business schools and universities in Alberta and around the world to come up with solutions.

Under the terms of the challenge, a plan that cuts liquor store thefts in half for 90 consecutive days can win $150,000, and one that reduces thefts by 80 per cent may be eligible for a $250,000 windfall. Another $250,000 is available to test and institute potential plans. The money is provided by Alcanna.

Those who want to take part will be given access to non-confidential police data, processes and other relevant information to help them craft possible solutions, which must be submitted by March 31. theglobeandmail.com

Edmonton cannabis retailer removes window coverings amid safety concerns

Oceanside RCMP to host crime prevention & awareness seminar for businesses

---

Six in 10 Canadians are more worried about fraud today than ever before
The fraud landscape is transforming and Canadians across the country are facing scam attempts at every turn. While many Canadians recognize the various ways fraudsters can strike, 62 per cent say they are concerned about it more than ever before, according to a new study from Interac Corp.

According to the Index, the most commonly-reported scams nationally include fraudulent emails (45 per cent) and phone scams (44 per cent). Text message fraud is most prevalent in Quebec (44 per cent) and least prevalent in Atlantic Canada (19 per cent). In major cities, Montrealers were most likely to have experienced identity theft (16 per cent) as compared with Torontonians (8 per cent) or Vancouverites (9 per cent). yahoo.com

Challenges and Opportunities for Cannabis Retail in Canada Post-Legalization

Report: Canadians getting more complacent about fraud

Lowe's Canada selling Ace Canada business - 104 stores

Victoria's Secret is closing up to 10 stores in Canada by end of year as it spins off from L Brands

Planet Organic Market ceasing operations, closing all locations

Toronto judge slams Canadian Tire after employee tells court he won't be paid on jury duty


Click here to read the full 'Canadian Connections' column

'Tow Truck Turf War' Breaks Out in Grocery Store Parking Lot

Gunshots spray tow truck in Richmond Hill grocery store parking lot
Shots were fired at a tow truck in the parking lot of a grocery store located in the High Tech Road and Bayview Avenue area March 2 at around 7 p.m. Police investigators believe multiple tow trucks were in the parking lot when an occupant in one of them fired several shots at a black tow truck. Police say people involved in the shooting fled the area. Police said shortly after officers arrived on scene, one of the tow trucks involved returned to the scene with several bullet holes. Police located several shell casings in the parking lot. The driver was not injured. The encounter appears to be the latest in an escalating series of violent incidents in what has been described as a tow truck turf war. thestar.com

Calgary, AB: Police investigate shooting in c-store parking lot
Second incident in two months

Edmonton, AB: man runs like 'Usain Bolt,' nabbing alleged robber in Edmonton mall

Belleville, ON: Shoplifter arrested by Canadian Tire story security


Click here to read the full 'Canadian Connections' column


How are we doing? We need your input & suggestions. Send to lpnews@d-ddaily.net

View Canadian Connections Archives

---


---
Amazon blocks more than 1 million items that falsely claim to fight the coronavirus
Amazon's bestselling products read like a coronavirus prep guide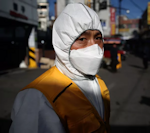 Amazon said on Thursday that it blocked more than a million items from sale on its marketplace in recent weeks that made false claims about defending against the novel coronavirus, as schemers across the globe looked to make a quick buck amid a global health threat. But what's left when searching "coronavirus" or "Covid-19" on the e-commerce site is a grab bag of rushed-to-publish pandemic books and protection gear, a mix of products that could be disorienting to the average shopper.

As the global count of confirmed deaths from Covid-19 approaches 3,000, small-time authors and all kinds of businesses are flooding the Everything Store's digital shelves with inventory. Meanwhile, Amazon is working to eliminate scams and block merchants from engaging in price-gouging, as uncertainty mounts about where else the virus will spread in the world and what impact it will have.

"Amazon has always required sellers provide accurate information on product detail pages and we remove those that violate our policies," a spokesperson said in a statement sent to Recode.

Concern over the virus was evident by just glancing at Amazon's bestselling products on Friday afternoon. The bestselling product in Amazon's home and kitchen category in the US was a pack of "anti-dust" disposable masks with an awful 2.3 star rating, versus a mattress protector on the same day a year ago, according to data pulled by the e-commerce research firm Marketplace Pulse. The CDC does not recommend that people who are well wear face masks, unless instructed by a doctor. But those infected by Covid-19 and showing systems, as well as health care workers treating those patients, are urged to wear masks. vox.com

Amazon will deliver some same-day orders in just a few hours



It claims the speedy deliveries will be better for the environment.



According to Amazon, up to three million items marked "Today by" can be ordered for speedy same-day delivery in those cities. Amazon will even deliver packages while you sleep. If you select the "Overnight by 8AM," your order will arrive between 4:30AM and 8AM. The orders will ship from local fulfillment centers. So, Amazon says, "while it may seem counterintuitive, the faster delivery speeds enabled by these facilities actually help us lower carbon emissions." engadget.com

Privacy or Personalization? Online Shoppers Want Both
Online shoppers seem to be split between their desire for both more privacy and more personalization. Of the 4,000 consumers surveyed in Episerver's Reimagining Commerce 2020 research report, 53 percent want brands to place a higher priority on respecting online anonymity while another 61 percent believe businesses should prioritize personalization. sourcingjournal.com

Alibaba-owned Lazada sees 'unprecedented demand' for online grocery in Singapore
---
Texas Man Charged in $1.9M Warranty Fraud Scheme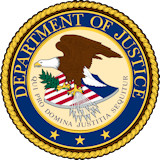 Reece A. Line, 23, of Pearland, Texas, was charged today by Information with 22 counts of mail fraud, eight counts of wire fraud.

The Information alleges that the defendant perpetrated a scheme to defraud Cisco Systems Inc. ("Cisco"), the Neat Company ("Neat"), iRobot Corporation ("iRobot"), APC by Schneider Electric ("APC"), Amazon.com ("Amazon"), and other companies by engaging in a sophisticated warranty fraud scheme.

The charges state that the defendant and his co-schemers obtained serial numbers to products sold or manufactured by Cisco, Neat, iRobot, and APC. They allegedly proceeded to register false domain names, obtain false email addresses, and submit false warranty claims, pretending to own products sold or manufactured by these companies that they claimed were not working. The Information alleges that the defendant provided customer service representatives with descriptions of the non-existent defects that he knew they could not solve by troubleshooting and would require replacement with new products. Cisco, Neat, iRobot, and APC then shipped the replacement products to the defendant and his co-schemers, which they promptly sold via eBay, on Amazon, or through computer resellers.

All told, the defendant and his co-schemers successfully obtained at least $1,950,000 worth of products from the victim companies through their alleged fraud. The defendant faces a maximum sentence of 825 years' incarceration, a five-year period of supervised release, and a fine of $8,250,000. justice.gov

Update: Riverdale, UT: Home Depot files action against fired Employee in case of $300,000 in stolen gift cards
Stung by an employee's theft of $330,000 in electronic gift cards and a subsequent lawsuit by a scammed customer, Home Depot has filed a third-party civil complaint against the fired worker. The retailer's attorneys filed documents Friday in Salt Lake City's U.S. District Court in the latest twist of the legal saga arising from the card thefts involving the Riverdale store in 2017-18. In its third-party complaint, Home Depot seeks a money judgment against Daniel Martinez "for the loss of merchandise, revenue, profits and possession of the (cards) stolen by Martinez." It also asks the court for a declaratory judgment confirming Home Depot's right, title, use and value of the stolen cards and the products and services obtained with them.

Weber County resident Kaitlyn Peterson sued Home Depot after the company in May 2018 deactivated about $165,000 in cards that it discovered had been stolen by Martinez. She had responded to a ksl.com classified ad offering discounted Home Depot electronic gift cards. Peterson said she was stuck with $125,000 in deactivated cards and alleged Home Depot should have better controlled its gift cards and employees. After Home Depot detected the scam, Martinez was fired and he was charged and convicted of communications fraud. A judge ordered him to pay Home Depot more than $161,000 in restitution. Ogden police determined Martinez had stolen $330,000 in cards. According to court records, between Oct. 7, 2017, and May 16, 2018, Peterson made 12 purchases from Martinez for a total of $198,225. standard.net

Racine County, WI: Man dressed as woman allegedly steals $37K in iPhones, iPads from Burlington Walmart


An Ohio man who allegedly stole more than $37,000 in electronics from Burlington's Walmart has been charged with felony retail theft. Maurice L. Whyte, 27, of Columbus, Ohio, was reportedly dressed as a woman at the time he allegedly stole iPads and iPhones on Dec. 23 with help from two female accomplices. Whyte — along with the other suspects, who served as lookouts — allegedly used bolt cutters to sever the cages securing iPhones and iPads in the electronics section of the store. Early in the morning on Dec. 23, Whyte and his lookouts allegedly made away with about $24,000 in merchandise by stashing the electronics in a toaster box after removing the toaster and then scanning just the toaster box in the self-checkout.

Two hours prior to that theft, three suspects, including two female accomplices and possibly a man, pried open a locked cabinet in the Walmart electronics section and took several iPhones and iPads. The total loss for all the missing electronics was $37,459. According to Burlington Police investigating the incident, similar thefts took place across the Midwest in December. In Kenosha County, $23,800 worth of iPhones and iPads were taken; $13,000 worth of electronics were taken in LaPorte Ind.; $3,000 worth of Beats headphones in Highland Ill.; $27,000 in iPhones and iPads in Bloomington, Ill.; and $15,700 worth of electronics in Princeton, Ind. Whyte has a lengthy list of convictions for felony theft in Ohio, dating back to 2013. journaltimes.com

Portland, OR: Man says he stole over $14K from Ulta Beauty stores to support heroin habit
James Bernard Hobbs-Fletcher, 26, admitted to his crimes and will have to pay $14,897 in restitution after pleading guilty to one count of aggravated theft in the first degree, the attorney's office says. He was sentenced to two years in prison and two years of post-prison supervision. The thefts occurred in November and December last year at Ulta Beauty stores at Cascade Station, Jantzen Beach, and Lloyd Center. Most of the merchandise stolen from the stores included fragrances, the attorney's office says. kptv.com

York, PA: Police trying to identify thief who stole $700 worth of items from Walmart

Knoxville, TN: Knoxville Police investigators are looking for a woman suspect of committing felony theft at the JC Penney
---
Shootings & Death
s
Nashville Security Officer Killed During Tornado
It is with deep sadness that we announce the death of a Nashville TN security officer who was killed overnight while on duty. During the early morning hours of Tuesday, March 3, 2020, a major EF-3 hit the metro Nashville area killing more than twenty people and injuring more than 30 others. The security officer, only identified at this time as Brandy, was on duty at a warehouse in the Mt. Juliet area of Davidson County when part of the building collapsed and trapped the security officer as she tried making her way out of the building. 'Private Officer International' have confirmed that the officer was employed by G4S. Our prayers and thoughts are with her family at this time. privateofficer.org

Phoenix, AZ: Shooting at Desert Sky Mall leaves 1 in critical condition; suspect remains outstanding
Police say a teenage boy is in critical condition after he was shot Tuesday afternoon at Desert Sky Mall in Phoenix. Police say a verbal argument developed between two groups of teenage boys and young men before someone shot the victim. Officers responded shortly before 4 p.m. to the mall, but the shooter and group they belonged to had already fled from the mall before police could locate them. Police say the victim was taken to a hospital in critical condition. azcentral.com
---

Robberies, Incidents & Thefts
Jefferson Parish, LA: Janitor pleads not guilty to stealing $100K from Brinks office; 2nd suspect wanted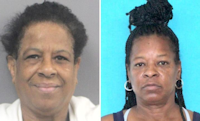 A 70-year-old woman who worked as a janitor for Brinks Inc. pleaded not guilty Monday to stealing $100,000 from the armored truck company's Metairie facility. The Jefferson Parish District Attorney's Office charged Cynthia Griffin with theft valued at over $25,000. Investigators are still searching for the woman's alleged accomplice, Wanda Young, 57, who also worked as a custodian at Brinks at the time of the theft, according to Capt. Jason Rivarde, spokesman for the Jefferson Parish Sheriff's Office. A Brinks security officer contacted the Sheriff's Office Nov. 15 to report cash had been stolen from the money room of the company's Labarre Road office. The security officer said there was video of Young and Griffin stealing the money. Investigators did not say how the women allegedly made off with the cash. nola.com

Fort Myers agrees to pay woman wrongfully arrested $4K to avoid lawsuit
Brittany Dortch had the perfect alibi. She was an inmate at the Lee County Jail. But, even that was not enough to keep the 31-year-old from getting arrested by Fort Myers police for a crime she could not have committed. Because of that, the city of Fort Myers agreed to pay her $4,750 for the wrongful arrest. Records show Dortch, who has had many run-ins with the law, was arrested on Feb. 17, 2017, on a charge of pawning stolen property. She was released from Lee County Jail on Feb. 24, 2017. Records show she was adjudicated guilty after pleading no contest. Fort Myers police arrested Dortch because she was chosen from a line-up by a Target loss prevention officer as the woman the officer said left the store with two vacuum cleaners without paying for them on Feb. 23. But, had the detective "completed a competent and thorough investigation, he would have discovered that my client was in the custody of the Lee County Sheriff at the time the theft allegedly occurred," wrote Sawyer Smith, the attorney representing Dortch. news-press.com



Roseville, MI: Man Wanted In Home Depot Armed Robbery
Police need help from the public to identify an armed man who robbed a home improvement store in Macomb County. The suspect was caught on surveillance camera at the Home Depot at 20500 13 Mile Road, near Little Mack, in Roseville at the time of the crime last Sunday. According to investigators, at 1:40 p.m. the suspect attempted to steal $1,000 worth of merchandise from the store. wwjnewsradio.radio.com

Arlington, VA: Police Seek Serial Robbery Suspect Hitting CVS Stores In Tarrant County
His armed robberies span three different cities in Tarrant County, but CVS stores remain his target of choice. The Arlington Police Department is asking for the public's help identifying a man who has robbed CVS locations in Mansfield, Fort Worth and Arlington at gunpoint. dfw.cbslocal.com

Melbourne, Australia: An Australian thief used a fishing rod to steal a Versace necklace
The incident happened just after 2 a.m. on February 24. Security footage released publicly by the police show the man walking up to the store, holding a fishing rod and looking around the seemingly empty street. Authorities believe the man made a hole in the storefront glass window, then slid the fishing rod through the hole into the store to lift the necklace from the mannequin inside. cnn.com

Palo Alto, CA: 2 Suspects Arrested In Armed Robbery Of Safeway; 1 Still At Large

Stuart, FL: Miami man accused of stealing 69 people's credit cards, buying 275 gallons of diesel fuel with them

Manheim Township, PA: Ollie's Bargain Outlet employee steals $1.8K , refund fraud

Tinley Park, IL: Rue 21 Employee charged with theft of $1,100; refund fraud

2 intoxicated men assault a Security Guard at Kum & Go because Rest Rooms were closed; search revealed a 9MM handgun
Sentencings
• C-Store – Chisholm, MN – Burglary
• C-Store – Choctaw County, AL - Armed Robbery
• C-Store – Santa Rosa, CA – Armed Robbery
• C-Store – Rapid City, SD – Armed Robbery
• C-Store – Colorado Springs, CO – Robbery
• Grocery – Lancaster, SC – Armed Robbery
• Jewelry – Torrance, CA – Robbery
• Jewelry – Concord, NC – Robbery
• Jewelry – Tulare, CA – Robbery
• Liquor – Queens, NY – Armed Robbery
• Restaurant – Suffolk County, NY – Armed Robbery (McDonald's)
• Restaurant - Nashville, TN – Burglary
• Thrift – Iowa Falls, IA – Burglary
• Walgreens – Greenville, SC – Armed Robbery
• Walmart – Richland County, SC - Armed Robbery
• Walmart – Shawnee, KS – Robbery (Bank inside)
• 7-Eleven – Brownwood, TX – Robbery
• 7-Eleven – Oak Park, IL – Robbery
Daily Totals:
• 15 robberies
• 3 burglaries
• 0 shootings
• 0 killed

---




Hutch Hillebert named Regional Asset Protection & Safety Manager for Whole Foods Market

Corey Lyons named Area Loss Prevention Manager for
Ross Stores, Inc.
Submit Your New Hires/Promotions
or New Position
See all the Industry Movement
---

Feature Your Job Here For 30 Days -
70% Aren't On The Boards
Post your job listing
---
Featured Job Spotlights

Florida/Georgia (Home-based, must reside in the SE)
The successful candidate will be responsible for the management of the Asset Protection function in their assigned area. Guide the implementation and training of Asset Protection programs, enforcement of policies and procedures, auditing, investigations and directing of shrink reduction efforts...

Profit Protection Leader
Corte Madera, CA
Responsible for leading and execution of the Protection and Prevention tiers of the Profit Protection strategy for all RH locations including our Corporate Campus in Corte Madera, CA - PROTECTION - Access Control | Alarms | CCTV | Guards - PREVENTION - Awareness | Audits | P&P | Training...

Loss Prevention Manager
Las Vegas, NV
● Demonstrate management leadership skill to achieve the goals of the Company. ● Experienced with and has knowledge of regulatory agencies to include: TSA, DOT and OSHA. ● Establishes and communicates a risk business plan consistent with the objectives of the Company that pro-actively identifies and corrects poor behaviors...

Region Asset Protection Manager
Jacksonville, FL
Responsible for managing asset protection programs designed to minimize shrink, associate and customer liability accidents, bad check and cash loss, and safety incidents for stores within assigned region. This position will develop the framework for the groups' response to critical incidents, investigative needs, safety concerns and regulatory agency visits...

Featured Jobs
---
JOB TITLE
COMPANY
CITY/STATE
DATE ADDED

Vice President
SVP, Chief Safety & Risk Officer
Allied Universal
Santa Ana, CA
Jan. 6
VP Asset Protection
BJ's Wholesale Club
Westborough-Home Office, MA
Feb. 28
VP, Asset Protection

Casey's General Stores

Ankeny, IA

Jan. 27
VP, Information Security
Tractor Supply
Brentwood, TN
Jan. 3

Director
Sr. Dir., Voice Theft/Fraud
Comcast
Greenwood Village, CO
Mar. 2
Dir. Asset Protection SE
Home Depot
Atlanta, GA
Jan. 6
Asset Protection Dir.
McLane
Temple, TX
Mar. 2
Cybersecurity & Privacy Protection Dir.
PwC
Seattle, WA
Nov. 5
Dir. Loss Prevention Stores
Tractor Supply Co.
Brentwood, TN
Feb. 11

Corporate/Senior Manager
Sr. Manager, Field Asset Protection
Carvana
Phoenix, AZ
Feb. 28
Sr. Loss Prevention Manager
Gap Inc.
San Francisco, CA
Oct. 29
Mgr. Physical Security Programs & Technology
Grainger
Lake Forest, IL
Feb. 3
Mgr. Risk Management
Harvest Health & Recreation
Tempe, AZ
Oct. 30
Senior Manger, Asset Protection
Home Depot
Atlanta, GA
Feb. 18

---


---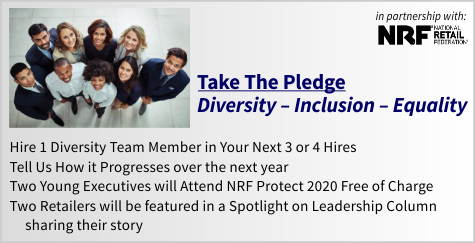 ---

The worst question to hear from an employer is "What are your salary expectations?" The best answer is not to give one. Most don't do well with this question and tend to shoot for the moon at the beginning and that's exactly the wrong time to even try. Certainly the employer is trying to determine if they can afford you, but really they're trying to see how realistic you are and how committed you are to their position. Going into the interview, you already know their range and if they can afford you. So play it smart and wait for an offer before you even think about your number, because at the end of the day it's all about how much they want you and how much you want them that drives the right number for both of you.

Just a Thought,
Gus



(content subject to approval)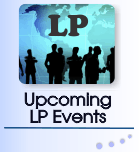 ---
Recruiting?
Get your job e-mailed to everyone... everyday
Post on our Featured Jobs Board!
Not getting the Daily?
Is it ending up in your spam folder?
Please make sure to add d-ddaily@downing-downing.com to your contact list, address book, trusted sender list, and/or company whitelist to ensure you receive our newsletter.
Want to know how? Read Here



36615 Vine Street, Suite 103
Willoughby, OH 44094
440.942.0671
copyright 2009-2019
all rights reserved globally