Schaumburg, IL: Terrorism charge against SUV driver in suburban Chicago mall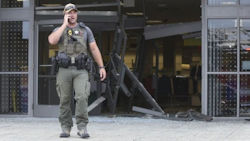 A man accused of driving an SUV through a suburban Chicago shopping mall was charged Sunday with a state terrorism and ordered held without bond. Police in Schaumburg said the Cook County state's attorney had authorized the charge against Javier Garcia, 22, of Palatine, Illinois. Garcia also was charged with felony criminal damage to property. Assistant Cook County State's Attorney Annalee McGlone said during the bond hearing that on Sept. 20, Garcia drove his SUV through a Sears entrance into the common area of Woodfield Mall, weaving in and out of kiosks as shoppers ran for cover. No one was struck by the vehicle.

Under Illinois law, the Class X felony of terrorism can apply if the suspect is believed to have caused more than $100,000 in damage to any building containing five or more businesses, according to a statement issued by Schaumburg Police Sgt. Karen McCarthy. No federal charges have been brought against Garcia. wthr.com

Editor's Note: Ongoing research being conducted. Follow-up article next Monday: 'The Current State of Bollards at America's Malls and Shopping Centers'

Boca Raton, FL: Background Check on Delivery Man
Would Have Averted Best Buy Customer's Hammer Death
The family of Evelyn Udell, who was killed by a man delivering a washer and dryer she bought from Best Buy, is seeking damages and a change to how employees are screened. On Friday, lawyers for Evelyn Udell proposed state and federal legislation requiring regular professional background checks, claiming such a check would have prevented the murder, although at time of the attack, Jorge Dupre Lachazo had worked for the delivery firm for 20 months without incident and his criminal record totaled one misdemeanor arrest for stealing a cellphone. Lachazo, 21, of Hialeah remains jailed, charged with first-degree murder, first-degree arson and armed burglary with battery. Police have said they haven't determined what set off Dupre Lachazo, who confessed to attacking Udell. He has told police the stop at the Udell home was the third of the day and admitted he recently had used cocaine and had smoked marijuana through a vape pen. palmbeachpost.com

IN-DEPTH: At Home Depot and other retailers, a tug-of-war with shoplifters
Brick-and-mortar stores blame internet as police wrestle with calls
In one Home Depot surveillance video, three men pushing filled carts shove aside an employee who steps in their way as they walk out the door without paying.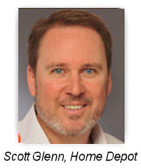 In another, a man pushing a filled cart pulls out a gun and walks out the door without paying as an employee who tried to stop him lifts both arms and backs away.

"We want to make it more uncomfortable for criminals to come into the store, but when someone is that brazen, what can you do?" said Scott Glenn, Atlanta-based Home Depot's vice president of asset protection, playing the videos for a reporter.

Despite a decades-long downturn in U.S. crime rates, retailers say they're struggling to curb shoplifting even as they train more cameras on visitors. Fueling the theft, they say, are organized crime groups that can easily sell stolen goods online in relative anonymity.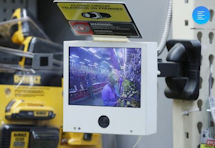 Most incidents don't involve physical confrontations and retailers often eschew armed guards to avoid escalation. Still, violent retail deaths in the U.S. rose by nearly a third between 2016 and 2018, to 488 last year, according to security newsletter D&D Daily. Atlanta was among the three hardest-hit cities in two of the last three years.

Local retailers are pressing police to crack down more on shoplifting. They're also pushing an anti-racketeering bill at the Georgia legislature, HB 488, that would make it easier to arrest people involved in retail theft even if they're not the ones walking out the door without paying. ajc.com

Editor's Note: Good, detailed article about the problem plaguing the industry and the quandary it poses given the decriminalization trend, budget frustrations local law enforcement is facing, and the pressure everyone's facing with the increase in violence and active shooters.

Filing Private Criminal Complaints - 46% Conviction Rate
Big-box stores take law into their own hands in fight against shoplifting
Retail stores in Allegheny and Westmoreland counties, PA., several of them well-known big box places such as Walmart, Sears, Kohls and Gabriel Brothers, have decided to take the law into their own hands. They are requesting private criminal complaints and seeking charges against shoplifters without going through local police departments.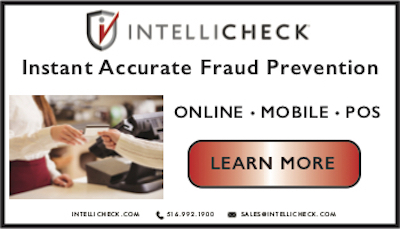 From Jan. 1, 2014 to March 31, 2019, more than 2,200 private criminal complaints were publicly filed in Allegheny and Westmoreland counties against people caught shoplifting. That's almost half of the roughly 4,700 such complaints filed over that five-year period.

A sampling of private criminal complaints for shoplifting obtained by the Tribune-Review show that security personnel or employees of a store often directly observe people shoplifting or see them on surveillance video, prompting the request for criminal charges. The complaints bypass the police and head straight to the district attorney's office.

According to the data, 46% of the retail theft cases filed by private criminal complaint resulted in a conviction. About 20% were withdrawn; 9% were dismissed; and 0.2% resulted in pleas of no contest.

Law experts say it is common for stores to do this, as police departments may not always be able to answer every shoplifting call.

Payton McCormick, a spokesman for Walmart, said local police do respond to retail thefts at their stores, but the stores also will initiate the filing of a private criminal complaint if necessary.

"We follow state and local regulations, and if we have to file a police report or private criminal complaint in a certain way then we will," McCormick said. triblive.com

'Global food retailers join coalition to slash rate of food waste'
Biggest Food Loss & Waste Reduction Program in History
Grocery Industry's Top Shrink Source - Food Loss/Waste
Walmart, Kroger, Ahold Delhaize take part in 10x20x30 initiative

Last week, some of the world's biggest food retailers announced their participation in 10x20x30, a global effort to halve food loss and waste by 2030.

Under the initiative, founding partners Walmart, Kroger, Ahold Delhaize, Metro AG, Tesco, Pick n Pay, The Savola Group, Sodexo, IKEA Food and Aeon will each engage with 20 of their top suppliers to cut down on food waste.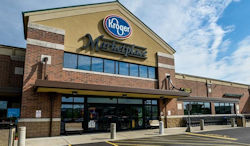 Participants include five of the globe's 10 largest food retailers, the world's second-largest foodservice provider, and leading food retailers in regions such as southern Africa and the Middle East. Combined, the participants operate in more than 80 countries.

"Food loss and waste is a massive global challenge. While addressing this challenge is a priority for us, 10x20x30 is built on the fact that no one company can address this challenge alone," Laura Phillips, senior vice president of sustainability at Walmart, said in a statement. "With 10x20x30, retailers work to reduce in-store food loss and waste as well as support their upstream suppliers to reduce their own loss and waste."

Launched by Champions 12.3, a coalition of industry executives and government and civic leaders, 10x20x30 is expected to advance the United Nations' Sustainable Development Goal (SDG) Target 12.3, which seeks a 50% reduction in food loss and waste by 2030 worldwide, according the World Resources Institute (WRI), co-secretariat of the group.

Worldwide, an estimated one-third of food is lost or wasted, accounting for $940 billion annually as well as resulting in significant economic, environmental and food security impacts and 8% of global greenhouse gas emissions, WRI reported. As more than 1 billion tons of food is lost or wasted, one in nine people are undernourished. supermarketnews.com

Editor's Note: Once again, Loss Prevention finds itself in an industry-leading role that has now become a worldwide imperative driven by the United Nations and supported by a global list of retailers and senior executives. For decades the grocery Loss Prevention leaders and teams have been fighting this food waste issue in the stores for the most part alone and with extremely limited resources. As it has been the #1 shrink issue for virtually every grocery store in the world. And now that it's been recognized, identified, and labeled as a "massive global challenge," progress will be made. But only if we can develop the store-level programs. Just a thought. -Gus Downing
---
DC is Heating Up for a Vote on Facial Recognition
Coalition of 39 Groups Urge Congress Not to Ban Facial Recognition Use By Law Enforcement Agencies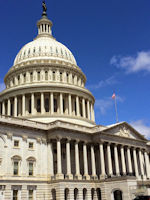 A coalition of 39 groups including the International Biometrics + Identity Association (IBIA) and non-profit public sector technology alliance IJIS Institute, meanwhile, has sent a letter to U.S. Congress arguing against bans on the use of facial recognition technology by law enforcement agencies.

The letter is co-signed by many biometrics companies, including Aware, HID Global, NEC Corporation of America, and Vision-Box, as well as the Security Industry Association (SIA), and individuals from businesses, industry groups.

"Facial recognition technology significantly outperforms humans," said IBIA executive Director Tovah LaDier, and "does things unaided that humans cannot, including identifying exploited children in dark web pornography.
"Bans on facial recognition technology put improvements in community safety in a standstill, blocking advancements that would improve both public security and law enforcement oversight."

A recent Pew Research survey that showed 56 percent of Americans trust law enforcement to use facial recognition is cited in the letter, and says that while oversight and accountability are important, alternatives to bans should be considered, such as expanded testing and performance standards, development of best practices and guidance for law enforcement, and additional training. biometricupdate.com

Editor's Note: FaceFirst, one of the premier providers to retailers, was in DC recently to speak with legislators and assure them that all of their privacy concerns are being addressed and are well integrated into the industry's operating best practices. And to educate them as well about the absolute benefits and necessity of using the technology in retail in order to help keep America's stores safe. Read about their recent visit.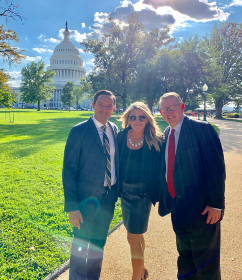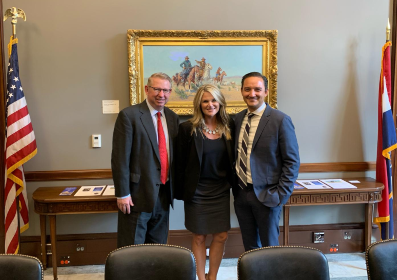 Pictured Above: Peter Trepp, CEO & President (red tie)
Dara Riordan, EVP of Sales & Chief Revenue Officer
Roger Angarita, VP of Product Management (striped tie)
---
How Uber's investigations unit works to limit the company's liability
Investigators say drivers get three "strikes" for bad behavior - and may just end up driving for Lyft.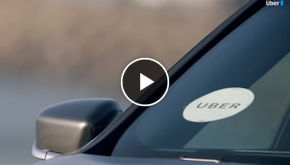 Inside the 23-story Bank of America Tower in downtown Phoenix, a team of nearly 80 specialized workers grapples with some of the worst incidents that happen in Uber rides. Armed with little more than a phone headset and GPS ride data, these agents in the Special Investigations Unit have to figure out what went wrong.

But when they make a determination, the SIU investigators are coached by Uber to act in the company's interest first, ahead of passenger safety, according to interviews with more than 20 current and former investigators. Uber has a three-strikes system, investigators said, but executives have made exceptions to keep drivers on the road. For instance, a New York-area driver allegedly made three separate sexual advances on riders, said an investigator assigned to the case. After an executive overruled the investigator, the driver was allowed to continue working until a fourth incident, when a rider claimed he raped her.

The agents are forbidden by Uber from routing allegations to police or from advising victims to seek legal counsel or make their own police reports, even when they get confessions of felonies, said Lilli Flores, a former investigator in Phoenix - a guideline corroborated in interviews with investigators, alleged victims and plaintiffs' attorneys.

"Investigators are there first to protect Uber; and then next to protect the customer," said Flores, who worked nearly two years for Uber as an investigator and investigations trainer before leaving in November. "Our job is to keep the tone of our conversations with customers and drivers so that Uber is not held liable."

Uber's investigative process is broken, according to people who have worked there, stymied by Uber's insistence that its drivers are independent contractors and not employees - and therefore it isn't responsible for their actions. washingtonpost.com

Mastercard Converged Physical & Cybersecurity Teams in 2015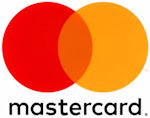 In 2015, Mastercard changed the way its security team functioned to better address the evolving threat landscape. It decided-as some organizations are now just beginning to-to converge its physical and cybersecurity teams under one tent and report up through the chief security officer.

This took the company's security team and roughly tripled its presence across various departments. It was a huge cultural change for the organization because two of the authors' skill sets were built in the physical security world and utilized to protect Mastercard's physical, tangible infrastructure.

While the overall presence of the security team has changed due to this convergence, its mission has remained the same: supporting Mastercard's assets. These include the critical infrastructure that supports the business, like employees and their physical and logical access to the European campus. asisonline.org

'Retailers expand CBD sets as category 'EXPLODES'
LP's New High Shrink Category - Can't Wait to see the Numbers
New uses, product lines drive sales in fast-growing HBC category.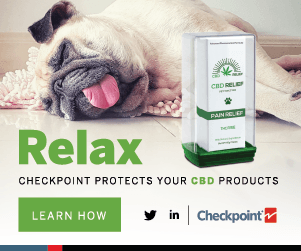 Retailers are reporting rapidly escalating consumer interest in health and beauty care products containing cannabidiol (CBD), and suppliers are responding with an expanding array of these products to choose from.

Editor's Note: This will be the category of the year the next few years for all retailers and it'll be the subject of articles, news, and journalist for some time to come. As we're talking a few billion a year in revenue for retailers.

The States Stole that Cartel Business - Or did they just give up the fight and finally see the tax revenue? You decide. And everybody wonders why the big increase in this new opioid drug, fentanyl. According to the journalists, the Cartels dumped fentanyl in all the major cities at super low prices in order to simply get people hooked quicker and to pick up some of those patients turned away during the prescription opioid crackdown. As prescriptions are down 20% if not more across the country, according to most reports. supermarketnews.com

Hemp-derived CBD sales in the US are expected to reach $646 million in 2022

We're Almost at that Black-Out Period For Senior Jobs Being Filled
If you've been paying attention to all of the senior job postings being removed from websites and the slow up of new listings, just in the last two weeks, you'll see that we're reaching the time of year when senior jobs almost get frozen. Certainly they don't, but what top executive leaves in November or December.

Sure, plans continue to move forward and interviews slow down considerably and the process continues. But for the most part, 2019 senior appointments are done and we won't see the pace pick back up until mid to late February.

The rhythm is the same each year unless we get a last minute ninety-yarder, which is as probable as one in an NFL game. Just a thought. -Gus Downing

Amazon Go Stores Coming to the UK?

Holiday shopping season a full six days shorter this year

Pier 1 to close at least 70 stores as loss doubles

Fast Fashion's Pre-Madonna: Forever 21 Closing 350 of the 815 Stores & Restructuring

Last week's #1 article --
Wisconsin inmate confesses to 'Making a Murderer' killing: report
Plot thickens in controversial case that's impacted the interrogation community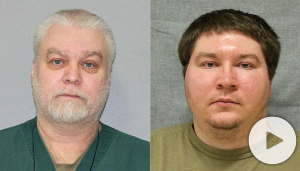 A Wisconsin inmate reportedly confessed to documentary crews that he killed Teresa Halbach, the murder victim whose mysterious death is at the forefront of the hit Netflix series "Making a Murderer." The inmate is serving time for a different crime.

Shawn Rech, the director of "Convicting A Murderer," an unaffiliated new documentary about Halbach's murder, told Newsweek Monday that his production company received a confession from one of the "notable convicted murderers from Wisconsin." He said the confession is on audio. Rech is not releasing the man's name and has handed over possible evidence to law enforcement as they continue to determine if the confession is legitimate.

Two men -- Steven Avery and his nephew Brendan Dassey -- have spent more than a decade behind bars after being convicted for the 2005 murder of photographer Halbach. Rech confirmed that the man who confessed is neither Avery nor Dassey. foxnews.com
---

Hello,

We're developing content for retail's premier loss prevention and cyber risk event, NRF PROTECT 2020, and need your help.

To deliver content that will be of the utmost value to retail security leaders like you, we want to know the issues keeping you up at night and how we can better serve you in your retail career.

Please take a few minutes to fill out the 5-question survey by October 1, 2019. Feel free to answer the questions you are most passionate about!

We appreciate your time,

---

U.S. online privacy rules unlikely this year, hurting big tech
No Life Raft Coming - But CCPA is
A U.S. online privacy bill is not likely to come before Congress this year, three sources said, as lawmakers disagree over issues like whether the bill should preempt state rules, forcing companies to deal with much stricter legislation in California that goes into effect on Jan. 1.

"This will be tremendously challenging... companies need to really focus on complying with California now because there is not going to be a life raft from a federal level," Gary Kibel, a partner specializing in technology and privacy at law firm Davis & Gilbert. reuters.com

Human Mistake & Not Taking Copies at the Printer Seriously
3 in 4 (69%) Data Breaches Involved Loss or Theft of paper documents
Or electronic devices containing sensitive information
That is according to a new report from Shred-it "The Security of Confidential Documents in the Workplace," conducted by the Ponemon Institute, which reveals the discrepancy in priority between cybersecurity and physical security, and the mistakes employees and managers make that may be contributing to a rise in data breaches.

According to the report, typical workplace occurrences may be at the root of the problem as 65% of managers are concerned their employees or contractors have printed and left behind a document that could lead to a data breach. Those fears have been confirmed as seven in 10 (71%) managers have seen or picked up confidential documents left in the printer. This seemingly innocent workplace mistake isn't the only thing threatening information security, over three in four (77%) managers admit they have accidentally sent an email containing sensitive information to the wrong person. What's more, nearly nine in 10 (88%) have received an email containing sensitive information from someone within or outside of their organization they were not intended to receive. prnewswire.com
A Top Article Last Week on GovInfosecurity.com
NIST to Finalize Privacy Framework By End of Year
Agency Now Accepting Comments on Latest Draft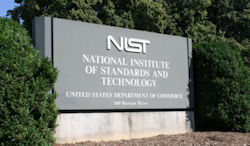 The National Institute of Standards and Technology expects to release its much anticipated privacy framework by year's end.

NIST recently released an updated draft and is accepting comments through Oct. 24. It anticipates finalizing version 1.0 this year, a NIST spokesperson confirms.

One of the more significant changes in the latest version of the framework is additional flexibility for users to decide how they want to approach data and customer privacy outcomes, says Naomi Lefkovitz, a NIST senior privacy adviser.

The updated draft also looks to align some aspects of the privacy framework with the NIST Cybersecurity Framework - the recommended guideline used by federal agency heads to manage cybersecurity risks that's also used by many private-sector organizations.

"Our goal was to deliver a tool that could help organizations communicate better about privacy risks when designing and deploying products and services, provide more effective solutions that can lead to better privacy outcomes and facilitate compliance with their legal obligations," Lefkovitz says.

Prelude to Privacy Law?

While adoption of the NIST Privacy Framework will be voluntary, some security and privacy experts say that the guidelines could set the stage for national privacy legislation - a U.S. version of the European Union's General Data Privacy Regulation - that could supersede state laws that have tried to fill the void, such as the California Consumer Privacy Act or the New York State SHIELD Act.

"This is hugely significant because this is a privacy framework intended for a U.S. or a global audience," govinfosecurity.com

Framework Parts

The NIST Privacy Framework draft has three parts: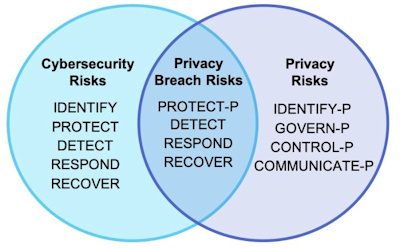 Why Clouds Keep Leaking Data
You Better Have Your House in Order First
Most devastating cloud data leaks are caused by the same kinds of common cloud security challenges and configuration errors. Here's what you need to know. As infosec professionals are bumping into some regular configuration challenges as they move more of their organizations' security functions to the cloud, experts say.

Cloud Security Alliance (CSA) says: The most common issues? "We see lots of challenges with key management, access control, and exposed data storage."

These issues are mostly straightforward to address, but first it's helpful to examine why security services in the cloud pose different challenges than a typical cloud service. darkreading.com

Service Providers' Limitations
Public Exposure by Default
Access Control
Key Management

Enterprises report IT teams' cloud skill gaps have nearly doubled
Nearly two-thirds of organizations that currently use cloud also leverage some level of managed services;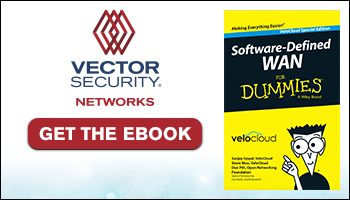 with 71% of large enterprise IT pros revealing that managed services will be a better use of their money in the future, and a strong majority saying it allows their teams to focus on more strategic and productive IT projects, according to 451 Research.

The report examined the significance of managed services for cloud, driven by the increasing complexity of enterprise IT. The report's findings highlight key areas of managed cloud services that should expect to see growth in the next 12 months, including managed security, migration and integration, cost and performance optimization, and monitoring.

The report notes that 57% of businesses are moving toward a hybrid IT environment, leveraging both on-premises systems and off-premises cloud/hosted resources in an integrated fashion. For public cloud, 72% indicate they are using more than one vendor, with 8% indicating they have more than three public cloud vendors today. helpnetsecurity.com

New Credit Card Skimmer Coming to E-Commerce Websites
Cybercriminals plan to make L7 routers serve card stealing code
One of the Magecart cybercriminal groups is testing a new method for grabbing users' credit card info: malicious skimming code that can be loaded into files used by L7 routers.

Magecart is an umbrella label for a growing number of cybercriminals groups that perform JavaScript-based credit card skimming attacks.

Researchers with the IBM X-Force Incident Response and Intelligence Services (IRIS) team have spotted and discovered 17 "test" files fed into VirusTotal, and believe that person is part or working for Magecart Group 5 (MG5), which mostly focuses on targeting third-party services used by e-commerce websites by injecting skimming code to JavaScript libraries they provide.

L7 routers are commercial grade routers, typically used by airports, hotels, casinos, malls and similar establishments and organizations, to deliver wireless connectivity to a great number of users.

Online merchants, on the other hand, can do something: they can avoid insecure third-party code, implement code/file integrity checks for third-party scripts, use strong Content Security Policies, allow only vetted scripts to access payment data, and so on. helpnetsecurity.com

VP & Chief Information Security Officer" in Ann Arbor, MI Posted for Domino's

Year-over-year malware volume increased by 64%
Director of Information Security posted for Landry's in Houston, TX.
Canton, Mass., Woman & Gang Member Federally Charged for Role in Business Email Compromise Scheme