---
Jonathan Hsieh promoted to Global Director - Loss Prevention Operations for Nike

Jonathan has been with Nike for more than five years, starting with the company in 2015 as a District Loss Prevention Manager. Before his promotion to Global Director - Loss Prevention Operations, he served as North America Investigations and Intelligence Manager for the company. Earlier in his career, he held asset protection and loss prevention roles with Target and Abercrombie & Fitch. Congratulations, Jonathan!

See All the Executives 'Moving Up' Here

Submit Your New Corporate Hires/Promotions or New Position


---
| | |
| --- | --- |
| | COVID Drives ORC Cases & Suspects Down - But Dollar Amount Spikes |



Yearly ORC Case Comparison - Down 24% From '19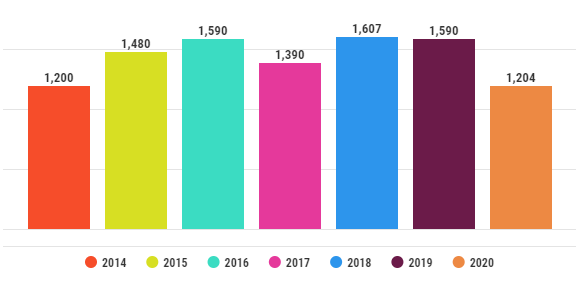 Click here to see the full report

Sponsored by


---

The Hayes Report on Loss Prevention
Quarterly - Summer 2021 - Vol. 36 No. 3

Topics: Second-Chance Education Initiative - Theft Survey Statistics & Highlights - Top 10 Safety Violations -The Bulletin Board



Mark Doyle Talks --- The 33rd Annual Retail Theft Survey Says

This Summer newsletter is about a month earlier than usual due to multiple requests for the results of our 33rd Annual Retail Theft Survey (see pages 2 & 3). So, what do the results say? Overall numbers (apprehensions and recovery dollars) were down substantially in 2020 with the Covid-19 Pandemic clearly playing a major factor (ie. many non-essential retailers were closed 8 weeks or more during 2020). However, a few surprising numbers included: 1) Average Case Values (Total Thefts, Shoplifting and Dishonest Employees) were all up in 2020; and 2) The survey's "essential" retailers reported an increase in both shoplifting and dishonest employee apprehensions and the recovery dollars from those apprehensions in 2020.



I would like to express a sincere THANK YOU to the 22 large retailers who participated, as without their continued support this survey would not be possible.

Click here to read the full newsletter.

---

Violence & Protests

Officer Line of Duty Deaths Up 10%
143 Officers Died in the Line of duty
This month, 19 law enforcement officers died in the line of duty.
The cause breakdown is: 7 gun, 7 auto-related, 4 gunfire, and 1 heart attack.
This means that the year-to-date total for line of duty deaths is at 143, a 10% increase from the same time last year. odmp.org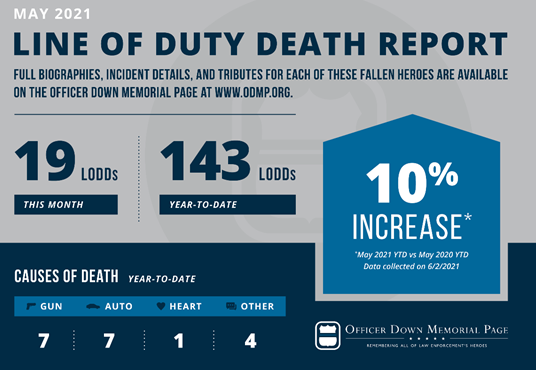 Police Reform - Two Stumbling Blocks - 'Immunity & Prosecution' - You think?
Republicans are kind of dragging their feet & even Dems don't seem like they're in a rush now

"Without qualified immunity, how do you get people to do law enforcement work?"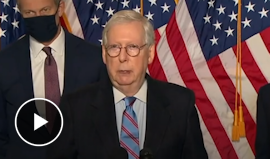 Senate GOP Leader Mitch McConnell (Ky.) signaled concerns on Tuesday about changes to a legal shield for police officers — a major sticking point in bipartisan police reform negotiations on Capitol Hill.

"The whole problem it seems to me in this whole area of police reform ... is without qualified immunity, how do you get people to do law enforcement work?" McConnell said at a stop in Kentucky.

"We're grappling with that issue in Washington," McConnell added. McConnell's remarks come amid months of behind-the-scenes negotiations to try to reach a policy reform deal.

Sen. Tim Scott (S.C.), the only Black Senate Republican, is leading the talks with Sen. Cory Booker (D-N.J.) and Rep. Karen Bass (D-Calif.). They've pointed to June as a key self-imposed deadline to reach an agreement, after passing the one-year mark since George Floyd's murder on May 25 without a deal.

"I think it's June or bust," Scott told reporters last week when asked about a timeline. "I think we have three weeks in June to get this done."

The group is still working through two of the biggest sticking points to a deal: qualified immunity, a legal doctrine that shields police officers from being sued, and changes to Section 242, the criminal standard for convicting law enforcement.

The House has already twice passed a sweeping bill named after Floyd, a Black man killed when a white police officer kneeled on his neck. The bill would ban chokeholds, carotid holds and no-knock warrants at the federal level, overhaul qualified immunity and create a national police misconduct registry.

But the bill went nowhere in the GOP-controlled Senate last year, where Democrats blocked a narrower bill offered by Scott that did not overhaul qualified immunity. Democrats, who now have the majority, haven't yet brought up police reform legislation this year. Maybe they won't.

McConnell, speaking in Kentucky on Tuesday, teed off against calls from some progressives to "defund the police," describing it as "one of the dumbest ideas ever surfaced by anyone in our country."

He also linked the discussions about making changes to legal protections to reports of an increase across the country in police retirements.

And most Republicans are wary of, if not outright opposed to, making changes to qualified immunity. thehill.com

Black CNN security officer jailed for 20 hours sues State Patrol over his arrest during unrest after George Floyd's death
"Despite being accompanied by numerous white members of the press at the time," a statement from Ben Crump's law firm read, "Mr. Cooper was the only one arrested."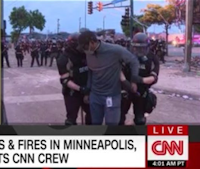 A CNN security officer is suing the Minnesota State Patrol, alleging that he was targeted for being Black and unlawfully arrested while working during the civil unrest in Minneapolis late last spring.

Michael J. Cooper, 64, was kept in the Hennepin County jail for nearly 20 hours on May 30 on allegations of violating an emergency curfew — which specifically exempted members of the news media — and illegal possession of a gun. No charges were ever filed, according to the suit, which seeks at least $500,000 in damages. He is represented in the lawsuit by the legal team representing George Floyd's family.

"Despite being accompanied by numerous white members of the press at the time, Mr. Cooper was the only one arrested," a statement from Ben Crump's law firm read.

Cooper, a retired law enforcement officer, was a credentialed member of the press at the time, and while possessing two guns he also had with him a permit that allows him to carry a firearm anywhere in the United States, according to the suit. startribune.com

Police Killing Prompts Highway Protests
San Jose: Protesters take to the streets, freeway after latest police killing

Family, activists challenge fatal shooting of Demetrius Stanley by plainclothes officers who police say were 'gathering information' for investigation prior to the confrontation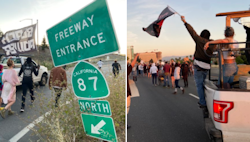 Activists took to the streets, and a freeway, Tuesday evening to march in protest of the Memorial Day shooting of 31-year-old Demetrius Stanley by a police officer who authorities said was "gathering information" about Stanley for a criminal investigation, but ended up killing him in an armed confrontation.

Marchers started at San Jose City Hall, heading to San Jose Police Department headquarters about two miles north, and began walking onto Highway 87 parallel to Guadalupe Parkway. With California Highway Patrol officers looking on and a police helicopter circling overhead, more than 100 protesters made their way along the elevated roadway before heading back onto surface streets and arriving at the police department.

The assembled crowd chanted mantras like "No justice, no peace, take it to the streets and f*** the police" as they ended their march facing the police department entrance. Police officers, if they were present, were not highly visible as protesters arrived. mercurynews.com

Another Police Department Under Fire
Oakland police officers disciplined for actions during George Floyd protests
Oakland police officers have been disciplined following the deployment of tear gas and other less-than-lethal projectiles at last summer's George Floyd protests, KTVU has learned.

In addition, the use of force reports into what occurred one year ago have also been completed and "discipline has been administered," according to police spokeswoman Johnna Watson, who sent KTVU an email on Monday

This is the department's first acknowledgment that there were missteps taken during last summer's protests over the death of George Floyd.

Separately, the civilian-led Oakland Police Commission's "Community Police Review Agency," which has its own investigative arm, found numerous sustained findings of policy violations stemming from last summer's protests.

CPRA Executive Director John Alden said that discipline was also ordered in these cases, which range from failure to supervise, excessive use of force, failure to accept complaints and Miranda violations, to name a few. ktvu.com

Stowe man pleads to federal charges in police car destruction during 2020 protests

Protesters teargassed by Philly PD reflect a year later

---

COVID Update

296.4M Vaccinations Given
US: 34.1M Cases - 610.4K Dead - 27.9M Recovered
Worldwide: 172M Cases - 3.5M Dead - 154.5M Recovered

Former Senior Loss Prevention Executive
Know of any fallen LP exec? Let's remember & recognize.

Private Industry Security Guard Deaths: 279
Law Enforcement Officer Deaths: 305
*Red indicates change in total deaths



First Step Towards Normalizing International Travel
& Hopefully Start Generating Tourism Dollars Which Has Disappeared

27 EU Countries Issuing Vaccine Passports July 1
"The EU Digital Covid Certificate"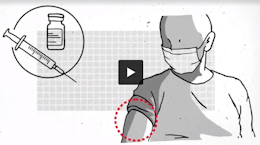 Underscoring how digital credential systems could play a critical role in resuming international travel.

"The EU Digital Covid Certificate" is a special code that can be shown on a screen or printed out to verify that a person has been vaccinated against the coronavirus, received a negative test or has recovered from the virus. The system seeks to exempt people with certificates from certain quarantine requirements.

The certificates are expected to be rolled out in all 27 European Union countries as of July 1.

European lawmakers are positioning their approach as "a common tool" that will allow people to travel more freely between countries. That stands in sharp contrast to the United States, where proposals for a national vaccine passport system emerged as a political lightning rod and sparked privacy concerns.

However, Americans may have to use such tools to verify vaccination statuses abroad. The goal is for all travelers, not just European residents, to connect to the E.U.'s digital system.

The European Commission is engaged in talks with the United States about how to confirm the vaccination status of American travelers, the New York Times reports.

The White House said last month the federal government will not play a role in developing a standardized vaccine passport. Leaving it up to the states. washingtonpost.com

Editor's Note: We're not only talking billions in tourism but also billions in consummating business deals that do require face-to-face - nothing like the old hand shake. And it's the crucial first step towards instilling a sense of security and safety for the traveler.

Wage War Heating Up - Playing Out Across America
Reopening America in the Midst of the Big Boys' Battle for Applicants is Fueling Fight for $15+

'More Minnesota employers raise starting pay, eager to get rolling again'
But the big picture is more complicated amid workers' uneven return to the job market.

A micro picture of the macro problem - In the trenches, Mainstreet USA just isn't stacking up the dollars.

Top Ten Liquors is one of a number of companies increasing wages as they struggle to hire. Even as businesses ramp up again, the labor market still has a ways to go to heal from the pandemic with many workers still on the sidelines for various reasons.

Around the Twin Cities, Punch Pizza recently raised its minimum hourly wage to $15, as Valleyfair did for its seasonal food and beverage jobs. Nationwide, McDonald's company-owned stores and Chipotle announced pay bumps in recent weeks. Amazon, which set a minimum wage of $15 an hour a few years ago, has said it will pay new workers an average of $17 an hour and is offering as much as $1,000 in signing bonuses. Bank of America said last week it will raise the hourly minimum wage for its U.S. employees to $25 by 2025, up from $20.

But economists and labor analysts say the overall wage trend is more complicated.

While wages do seem to be rising more in sectors like restaurants and bars, it's not happening across the board. In an April survey of regional businesses, the Minneapolis Fed found that 80% of firms reported they had increased pay in the past year by less than 3%, which is modest growth and in line with historic trends.

Restaurants and hotels also appear to be feeling wage pressure. In a more recent Minneapolis Fed survey of hospitality businesses, about 40% said they had raised wages by more than 3% in the past year, he said.

Heidi Shierholz, policy director at the Economic Policy Institute, calculated that wages in leisure and hospitality increased at an annualized rate of nearly 18% in the past three months. But she said that mostly just made up for declines in the earlier part of the recession. startribune.com

Benchmarking: Walmart to continue COVID safety measures
Walmart's Continued Focus on COVID-19 Precautions and Associate Support

By Dacona Smith, Executive Vice President and Chief Operating Officer, Walmart U.S.



As cases spiked, you saw us limit shopping hours, step up our cleaning and sanitization measures, broaden access to convenient, no-touch shopping options like pickup and delivery and restrict our entrances to one main door, where our health ambassadors could help support customers.

Many of those same policies and processes are in place today, but as the curve flattened over the last year, we felt comfortable making some careful adjustments. Some of our decisions have been to turn something on or off, while others have been more of an evolution. Our store hours would be a good example.

When the pandemic started to hit hard early last year, we restricted our shopping hours. We said then that we would continue to stay very close to the best science and guidance around the virus and make business choices aimed at protecting the health and safety of our customers and associates. As COVID-19 cases leveled out, we expanded our closing time late last year and now, with the number of fully vaccinated Americans growing higher every day, we believe we can adjust hours once again.

Starting Saturday, June 5, store hours will expand to 6 a.m.-11 p.m. unless otherwise mandated by state or local government.

Also, beginning July 3, we'll be resuming pre-COVID hours for most of our pharmacies and vision centers.

In addition to expanded hours, we continue to carefully modify our polices and strategy. Here's a look at some additional adjustments we've made the last few weeks:

● We removed the 20% capacity restriction across all our stores. That said, we have asked store leadership to monitor customer traffic during spikes in business (holiday weekends, weather preparation, etc.).

● Because they were primarily supporting compliance with mask mandates, those stores within an area that has lifted their mask requirements can now reassign their health ambassador from the main entrance back into another role in the store.

● Also, based on the latest CDC guidance, fully vaccinated associates no longer need to wear a mask at work and fully vaccinated customers and members are welcome to shop without a mask. Both policies are subject to local laws and restrictions.

● And, lastly, we added back seating to our Auto Care Center waiting areas, with social distancing in mind, as well as re-opened our fitting rooms where allowed.

Our Continued Focus on Safety | Continue Reading

Fined for Mask-Wearing?
The California region where masks are taboo – and cases are rising

Rural northern California has been forceful in its pushback against masks, business restrictions and vaccine mandates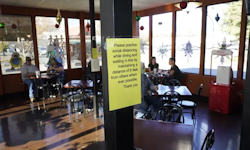 Rural northern California is seeing a troubling rise in Covid-19 cases and hospitalizations, an alarming trend that comes as residents and businesses continue to protest against safety measures and vaccinations – with one Mendocino cafe threatening to charge customers $5 for wearing a mask.

While the region makes up a small proportion of the state's population, the growth in its caseload has been considerable, and comes at a time when the state overall is enjoying some of the lowest rates of Covid in the country. After largely avoiding the worst of the pandemic, a block of far northern California counties now leads the state with nearly 40 cases per 100,000 residents over the past week, according to statistics maintained by the Los Angeles Times. Tehama county ranked the highest in the LA Times case ratings with 139 cases per 100,000 residents. Meanwhile 10 of the 21 total Covid deaths in nearby Siskiyou county have occurred since the beginning of May.

The region has long been one of the most forceful in its pushback against measures such as masks, business restrictions and vaccine mandates – and the protests have only continued to gain steam. A cafe in the town of Mendocino made headlines after announcing it will charge customers a $5 fee if they order while wearing a mask. It also threatened to charge $5 to anyone "caught bragging about your vaccine". theguardian.com

Why Michigan's variants remain dangerous despite falling COVID cases

Krispy Kreme has given away 1.5 million free doughnuts to vaccinated customers

---

Corporate Fraud:
Two Bottled Water Companies Selling Tap Water to Retailers & Restaurants
At least five children got acute non-viral hepatitis

Nevada Bottled Water Companies and Owners Ordered to Stop Distributing Adulterated and Misbranded Water Products
A federal court permanently enjoined a Henderson, Nevada, company from preparing, processing and distributing adulterated and misbranded bottled water.

In a complaint filed on May 19, at the request of the U.S. Food and Drug Administration (FDA), the United States alleged that AffinityLifestyles.com Inc. and Real Water Inc., along with company officers Brent A. Jones and his son, Blain K. Jones, violated the Federal Food, Drug, and Cosmetic Act by distributing adulterated and misbranded bottled water. The companies formerly distributed bottled water under the brand names "Re2al Water Drinking Water" and "Re2al Alkalized Water." While the companies marketed their products as a healthy alternative to tap water, the government alleged that the products in fact consisted of municipal tap water that the defendants processed with various chemicals in violation of current good manufacturing practices, relevant food safety standards and hazard prevention measures.

According to the complaint filed in the U.S. District Court for the District of Nevada, the FDA received information that at least five children experienced acute non-viral hepatitis (resulting in acute liver failure) after drinking Re2al Water. The FDA documented other consumer complaints of illness, including nausea and vomiting, related to the Re2al Water. Subsequently, the agency warned consumers, restaurants, distributors and retailers not to drink, cook with, sell or serve the product. justice.gov

NOAA predicts another active Atlantic hurricane season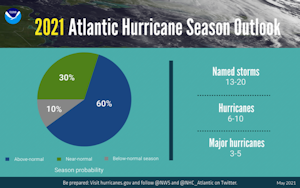 NOAA's Climate Prediction Center is predicting another above-normal Atlantic hurricane season. Forecasters predict a 60% chance of an above-normal season, a 30% chance of a near-normal season, and a 10% chance of a below-normal season. However, experts do not anticipate the historic level of storm activity seen in 2020.

For 2021, a likely range of 13 to 20 named storms (winds of 39 mph or higher), of which 6 to 10 could become hurricanes (winds of 74 mph or higher), including 3 to 5 major hurricanes (category 3, 4 or 5; with winds of 111 mph or higher) is expected. NOAA provides these ranges with a 70% confidence. The Atlantic hurricane season extends from June 1 through November 30.

"With hurricane season starting on June 1, now is the time to get ready and advance disaster resilience in our communities," said FEMA Administrator Deanne Criswell. noaa.gov

SHRM: Workplace racial inequity cost employers $172B over past 5 years
Turnover prompted by racial bias and unfair treatment cost U.S. employers billions in the past five years alone, according to research published Monday by the Society for Human Resources Management.

SHRM survey of 1,313 U.S. workers found that, over the same five-year period, 42% of Black respondents experienced unfair treatment at work based on their race or ethnicity, while one-third had experienced such treatment within the past year. Twenty-six percent of Asian respondents and 21% of Hispanic or Latino respondents said they experienced similar treatment in the past five years.

Compounded on that is the absenteeism caused by experiencing or witnessing racial bias and discrimination at work may account for up to $54B in losses and $59B in lost productivity.

Empathy also emerged as a key differentiator for talent in SHRM's research. In a separate report, SHRM found 92% of workers surveyed said they would look for a company that demonstrated empathy when seeking a job. hrdive.com

Apple is planning to open more retail stores
Despite inner cities struggling with an accelerating shift to online sales. The company currently operates 511 Apple stores globally, of which over 100 are in Europe. macrumors.com

Massachusetts court rules text messages can be used against their senders


Quarterly Results
Costco Q3 comp's up 20.6%, e-commerce sales up 41.2%, net sales up 21.7%

---

Take the NRF's Annual National Retail Security Survey



Retail Leaders: NRF wants your feedback for the annual National Retail Security Survey report, along with additional content surrounding organized retail crime and cyber issues. This data has proven to be an invaluable benchmarking tool to the retail community and law enforcement partners for many years.

Your answers will be completely anonymous and analyzed in combination with other responses. Take the survey today and earn a $10 Starbucks gift card.

(Click here to see last year's survey results)

---
---


Stop High Demand Summer Products from Disappearing off Your Shelves!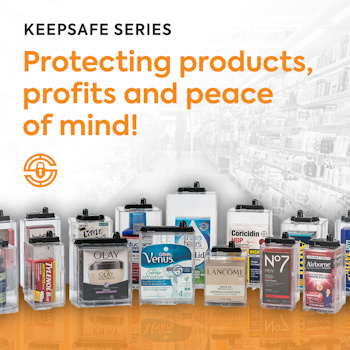 Product Protection Solutions' (PPS) Keepsafe™ Series will keep your sunscreens, lotions, razors, energy drinks, and other high theft, high demand items protected.

The Keepsafe™ Series includes:

● Alarm Series
● Beverage Protection
● Safers
● Tags
● And more!

5 Keepsafe™ Series Benefits

The Keepsafe™ Series will:

1. Fight Theft - Reduce retail shrink and help fight Organized Retail Crime (ORC).

2. Allow Products to be on Open Display - Keep merchandise on open display with complete visibility while still safely secured.

3. Increase Lock Security - Utilize your existing standard or superlock detachers or upgrade for more powerful protection to our Keepsafe™ H-Lock Series and proprietary H-Detacher.

4. Support Existing Planograms - Maintain and enhance your store's existing layout.

5. Save You Money – The Keepsafe™ Series are reusable, anti-theft devices.

Power Up Your Protection with PPS

Tim Gates, Senior VP Business Development at PPS, said "The Keepsafe™ Series is a great asset for your LP needs, especially this summer and if you're looking for additional LP assistance, contact PPS. We are committed to helping and improving the lives of LP/AP team members through security products, LP technology, and trustworthy advice."

For more information about PPS products or services, please contact us online, by phone at 888-542-3065, or on our website.
---



Upcoming RH-ISAC Events

June 8 - HackerOne: How a Bug Becomes a Fix

June 10 - EX-RH2021: First Industry-Wide Cybersecurity Exercise

June 15 - RiskRecon: Deconstructing Supply Chain Risk

June 16 - Building an Effective Security Champions Program

June 17 - RH-ISAC Virtual Regional Workshop Hosted by Canadian Tire

Sept. 28-29 - 2021 RH-ISAC Cyber Intelligence Summit
Inviting LP & AP to attend or get a member of their team involved, especially if their retailer is a member of RH-ISAC.
---

First in History - The White House Applying Pressure on Russia
It's about time we start holding Russia accountable

JBS Called the White House & The Administration is Dealing Directly with the Russian Government
How far will Biden take it?

Hackers hit JBS, the world's largest meat processor, in ransomware attack
The breach is the latest targeting a crucial supply chain and comes three weeks after the Colonial Pipeline hack disrupted fuel operations in the U.S.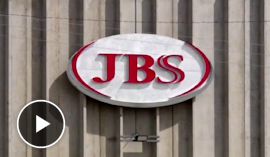 JBS, the world's biggest meat supplier, was hit by a ransomware attack that company officials have called an extortion attempt by a criminal group that is likely based in Russia.

The breach, which the company disclosed to the White House on Sunday, forced JBS to suspend operations at some of its processing plants, according to news reports. But experts say it's too soon to determine how the cyberattack will impact the global supply chain, a significant concern for an industry that has been battered by a wave of disruptions that began even before the coronavirus pandemic.

JBS said in a news release that it detected the intrusion on its computer networks in North America and Australia on Sunday, but that its backup servers were not affected. The company, which is working with an outside cybersecurity firm to restore its systems, said it is unaware of any evidence the attackers compromised or misused data tied to its customers, suppliers or employees. JBS said work on a resolution "may delay certain transactions with customers or suppliers."

According to deputy White House press secretary Karine Jean-Pierre, who spoke to reporters aboard Air Force One on Tuesday. "The White House is engaging directly with the Russian government on this matter and delivering the message that responsible states do not harbor ransomware criminals," Jean-Pierre said.

The FBI is investigating the attack and the U.S. Department of Agriculture has reached out to several major meat processors to alert them of the situation. Officials are assessing the cyberattack's effect on the nation's meat supply, she said, as the administration works to mitigate its impact.

President Biden had already launched a "rapid strategic review" to address the increased threat of ransomware, to include building a global coalition to hold countries who harbor ransomware criminals accountable. It builds on an executive order Biden signed last month to reduce the risk of cyber attacks against the federal government, including ransomware ——an effort that the administration would like to see extend to the private sector.

Food production is one of the nation's 16 critical infrastructure sectors, as defined by the Department of Homeland Security. washingtonpost.com

Suspects Walking Free - No Evidence - Locked Up in Ransomware Attack
Are Ransomware Attacks Impeding Criminal Prosecutions?

Analysts Size Up Potential Impact of Attacks on Police Departments

As more cities see their police departments targeted with ransomware attacks, some analysts are voicing concerns that the attacks, which could lead to inaccessible systems and potentially compromised evidence, could impede criminal prosecutions.

Among the latest developments, the police department in the city of Azusa, Arizona, reported Friday it had been hit by ransomware in March, resulting in the compromise of personally identifiable information, including Social Security numbers, passport information and data collected by license plate readers.

Meanwhile, data apparently stolen from the Clearfield Borough Police Department in Pennsylvania was posted on the Marketo darknet marketplace, security researchers tell Information Security Media Group.

Impact on Court Cases

Any information related to a criminal investigation that is stolen and publicly posted not only endangers those involved but can result in failed prosecutions, says Brett Callow, a threat analyst with the security firm Emsisoft.

"These incidents could certainly impact prosecutions - in fact, they already have as multiple cases have had to be dropped due to lost evidence," Callow says. "Additionally, the release of information online and questions over the integrity of compromised data could both create challenges to successful prosecutions."

Callow pointed out one case in Stuart, Florida, which resulted in six suspected drug dealers being allowed to walk free after a ransomware attack locked investigators out of the computers that held evidence needed for the case.

Darren R. Hayes, professor at Pace University's Seidenberg School of Computer Science and Information Systems, says it may be possible to determine if the evidence in a particular case was exposed in a breach. govinfosecurity.com

The Future of PCI SSC Mobile Standards


The Council is currently working on the next evolution of its mobile security standards. To date, PCI SSC has two mobile standards: PCI Software-based PIN Entry on COTS (SPoC) Standard, which provides a software-based approach for protecting PIN entry on the wide variety of COTS devices, and PCI Contactless Payments on COTS (CPoC) Standard which addresses security for solutions that enable merchants to accept contactless payments using a smartphone or other commercial off-the-shelf (COTS) mobile device with near-field communication (NFC). The Council is currently developing a new mobile standard that builds on the existing SPoC and CPoC standards and will be designed to support future evolution of mobile payments. The working title of this new standard is Mobile Payments on COTS. blog.pcisecuritystandards.org

Business Email Compromise: Money Laundering Over $247,000
Atlanta Man - Money Mule Gets 30 Months Prison + Three Yrs Supervised Release + $124,190.63 Restitution Order
---

---

Violence & Crime

Organized Retail Crime in Canada
Collaboration & information sharing key to curbing impacts of ORC

Development of networks and strengthening of relationships between retailers and local law enforcement critical in identifying crime trends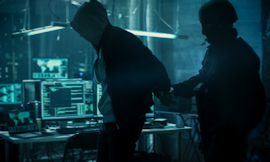 Despite the best efforts of loss prevention officials at organizations throughout the industry, the frequency of organized retail crime (ORC) incidents across the country continues to escalate at an alarming rate. Crime groups are becoming increasingly more sophisticated with respect to the tactics they employ and their approach to the crimes they commit.

And, without the significant amounts of resources that would be required in order to properly tackle the issue of ORC head on, retailers are often left at a figurative and literal loss. However, according to Nigel Ramoutar, External Fraud and Crime Specialist at Rexall Pharmacy Group Ltd., the scourge and impacts of ORC can be combatted effectively through the development of loss prevention networking groups that facilitate information sharing and the identification of key trends.

Gourley, with more than 20 years of experience working within Halton region, says that he's noticed consistent and significant year-over-year increases in retail theft. Combined with less-than-impressive charge and clearance rates, he recognizes the severity of the situation and need for a solution. As a result, his division erected a Retail Theft Unit.

He stresses that information sharing throughout regions and across jurisdictions is crucial and that improving relationships between law enforcement and loss prevention officers is key in combatting ORC. Guilbeault of the Ottawa Police agreed, and emphasized the importance of robust, streamlined information sharing systems.

Though the sharing of information and collaboration between loss prevention officers and law enforcement is clearly a pivotal piece needed in order to fight ORC, McCoy suggests that even more can be done to minimize the impacts of these criminal groups. retailcouncil.org

Gang Violence Plaguing Canada
The unpredictable chaos of today's gang violence

"The slide showing a 169% increase in shootings over '20 was hardly panic-reducing."

After a week that screamed bloody murder, there was an update on gun violence at the city's police services board Monday.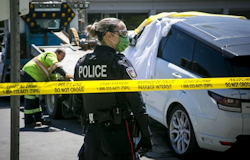 It did not produce warm, timely reassurance, as the four cold bodies were, in a sense, still in the room. Bullets flying near a Tim Hortons, a strip-mall parking lot a sudden morgue — this is not the Ottawa we know. The slide showing a 169 per cent increase in shootings over 2020 was hardly panic-reducing.

The board was told there is no "gang war" in the city, nor a turf war in a particular part of town. The three separate shootings — in open areas that might well have killed a bystander — are apparently not connected to each other. So, what is going on?

Now the "gangs" are much more "fluid," more like loose associations built on business interests, or geography, sometimes with an ethnic or religious link. And they can move from area to area, even city to city, to which he produced a map showing where most of this year's 35 "shooting events" have taken place. ("Gang sprawl" it was called.)

Among the motives for possible attacks are retaliation, settling of grievances or the outcome of dealer-versus-dealer ripoffs, though it was unclear whether those are explanations for the four homicides that occurred at May's end, not all confirmed as gang-related.

So, in other words, we don't have a gang war going on, we probably just have loose affiliations of criminals deciding — with independent timing — to fatally shoot each other in public places, near people's homes, sometimes in daylight, on any old day of the week, to settle scores we'll probably never know about. o.canada.com

End of Curfew Brings Crime to Quebec
Fireworks, garbage and some violence accompanies rowdy end of curfew in Quebec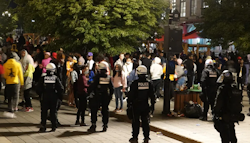 After a nearly 140-day curfew, Quebecers across the province took advantage of looser restrictions this weekend to party late into the night, though some were more eager than others to shed the decorum imposed by the pandemic.

Spontaneous celebrations erupted in parks and other public spaces in Montreal and Quebec City on both Friday and Saturday nights. They were accompanied by several violent altercations that sent at least three people hospital.

On Monday, Montreal police said they were concerned by both by the number of violent incidents over the weekend, and the looser approach to following the public health measures that remain in place.

"The first weekend of déconfinement posed a few challenges for Montreal police," said Insp. David Shane, a spokesperson for the force, using the French term for the process of easing restrictions.

"Everyone's happy. I'm happy. We're all happy to see family and reunite with them. But we have to remember that the battle is not over against the virus." cbc.ca

---

COVID Update

Retailers Call For Safe Reopening
'Support safe reopening in Ontario'
The Ontario government's own data shows that the non-essential retail sector is not the cause of COVID-19 spread. However, Ontario is the only province in Canada – and only jurisdiction in North America – which continues to keep retail doors locked to the public.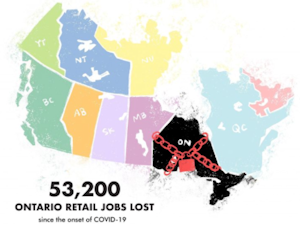 Tens of thousands of jobs have already been lost in retail since the start of COVID-19. With many more businesses at a final breaking point, continued lockdown means that the jobs of thousands more employees hang in the balance.

Retailers, employees, and consumers are all frustrated with workplaces and businesses becoming collateral damage during these prolonged stay-at-home orders. By June 15, 2021, when retailers are allowed to reopen according to the plan presented today, retailers in much of Ontario will have been closed for 144 consecutive days – or a staggering 230 days since the start of the pandemic.

Ontario needs to recognize the minimum transmission risk of COVID-19 in retail settings and reopen retail.

Join RCC in its efforts by signing our petition or sharing the message on social. retailcouncil.org

Enforcing COVID Restrictions at Canadian Stores
Retail workers call for tighter enforcement of public health orders in Winnipeg mall

Only one person per household is allowed to enter a business, but workers say they see many shoppers in groups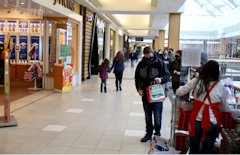 Some retail workers at CF Polo Park mall in Winnipeg say enforcement of new public health orders needs to be stronger in the shopping centre. Dr. Brent Roussin, Manitoba's chief provincial public health officer, announced new public health orders ahead of the Victoria Day weekend.

The new restrictions, which include permitting only one person per household to enter a business, came into effect Saturday and will be in effect until at least Wednesday. But retail staff at Polo Park say they're still seeing plenty of groups of people in the mall's hallways, some ignoring other health precautions such as properly wearing masks.

"There are people walking everywhere together in groups of three, in groups of four and groups of two — not even hiding it," said one retail worker, who spoke with CBC News on condition of anonymity out of fear of losing their job. "There's nobody approaching them. Security's not approaching them."

Some shoppers will enter the mall one by one, then link up with their group after getting through the doors, the retail worker said. They said they approached a security guard about that phenomenon, who told them that security is advising those people to stay apart.

The anonymous retail worker said many mall employees are scared. Meanwhile, others are just trying to get through their shifts without getting yelled by customers for enforcing health rules, said Enns.

The new COVID-19 restrictions were introduced to prevent a surge in cases stemming from gatherings over the May long weekend, similar to spikes experienced after Thanksgiving, Easter and spring break. cbc.ca

The Pandemic Effect
Man versus machine: The rise of self-checkout
Since the start of the pandemic, 25% of Canadians have changed where they typically shop for groceries, according to a recent survey by the Agri-Food Analytics Lab at Dalhousie University, in partnership with Caddle. The survey was conducted in mid-to-late May of 2021 and included 10,024 Canadians. It's an astonishing number and of this percentage, a good portion of respondents admitted switching due to declared COVID cases at the store they were regularly visiting. Consumers are clearly concerned about potential exposure to the virus.

In the same survey, Canadians were asked about how they intend to exit the grocery store in months to come. A whopping 53.2% of Canadians intend to use self-checkouts regularly over the next six months or so, and 60.1% of gen Zs and millennials are planning to use self-checkouts more often. Self-checkouts are almost as popular as cashiers now.

Barely two years ago, these numbers were quite different. According to CivicScience, in 2019 only 19% of customers 55 and older were willing to use self-checkouts, compared to 35% of customers between the 35 and 54. The younger generations have always been more open to using them, but only 42% did so in 2019.

The use of self-checkouts increased during the pandemic and now grocers are installing more machines--even stores that removed them are putting them back in. canadiangrocer.com

Canada won't rush reopening border with United States, Trudeau says

Canada to receive 2.9M vaccine doses this week as Pfizer increases deliveries

Ottawa: Two killed in Alta Vista shooting attack in mall parking lot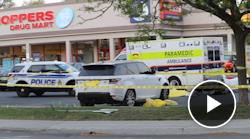 Two men were dead and another was taken to hospital with injuries after they were shot on Alta Vista Drive on Friday evening. Police identified the victims Saturday as Abdulaziz Abdullah, 34, and Mohamad Abdullah, 27, both from Ottawa. Police did not indicate whether the victims were related.

The victim in hospital was declared to be in stable condition. The shootings occurred at about 6:30 p.m. in a mall parking lot at the intersection of Alta Vista and Dale Avenue. Neighbours said they heard "multiple shots," as many as a dozen.

The scene was later cordoned off with police tape, and at 8:30 p.m. one body remained splayed in the parking lot under a yellow tarp with the man's left arm exposed. Neighbours suggested the shooting occurred after one vehicle went through the Tim Hortons drive-thru lane in the lot.

The mall is in a residential neighbourhood. It includes a Shoppers Drug Mart, a nail spa, a shawarma store and the Tim Hortons. ottawacitizen.com

Toronto, ON: One dead, four taken to hospital after restaurant shooting
Police in the Peel region near Toronto said on Saturday one person was killed and four were transported to hospitals in the Toronto area "in various conditions" after a shooting. Police said in a statement on Twitter they had no information on suspects in the shooting, adding that the homicide bureau would take over the investigation. There were no further details. Local reports said the shooting took place inside Chicken Land, a family-run take-out restaurant in a small strip mall. reuters.com

Surrey RCMP charge two men in string of liquor store thefts
Surrey RCMP have arrested a man they believe is responsible for a string of liquor store thefts throughout Metro Vancouver, along with a taxi driver they allege operated as his getaway driver.

The Mounties began the investigation in February and quickly determined the crimes, which were being committed across the Lower Mainland, were being carried out by two individuals working together.

"One of the men was allegedly stealing merchandise, and the other man was allegedly using his taxi cab to facilitate their movement from store to store," said Surrey RCMP spokesperson Cpl. Vanessa Munn.

Travis Emard West, 51, is facing 38 charges, including 26 counts of theft under $5,000 and 12 counts of failing to comply with an undertaking. Gurmukh Singh Thiara, 54, is charged with four counts each of possession of stolen property and theft under $5,000, along with two counts of possession of a controlled substance. vancouversun.com

Kamloops, BC: 7-year sentence for man who attacked liquor store clerk with knife

Sudbury man accusing of stealing cash, lottery tickets at knifepoint from c-store

Blackfalds RCMP looking to identify armed robbery suspects

2 charged over robbery at Thunder Bay laundromat
---

---
---
Amazon Price-Fixing Lawsuit Impact
What Amazon's third-party pricing lawsuit means for other marketplaces
The attorney general filed a complaint alleging
Amazon uses anticompetitive practices to control third-party sellers' pricing on and off its marketplace.
The complaint takes issue with Amazon's fair pricing policy, which lets Amazon restrict or suspend a product's sales if it finds it's listed for a "significantly higher" price on Amazon than it is on another site.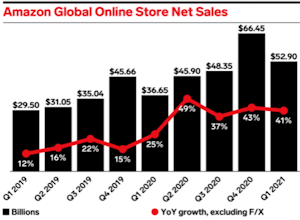 While this can limit price gouging,
it also lets Amazon "sanction" sellers that want to offer lower prices on their own sites or other marketplaces
. The complaint requests that the DC Superior Court prevent the etailer from using such practices in the future by means that could include breaking up the company and force it to pay penalties and damages.
Amazon changed its pricing policies in 2019 to limit antitrust concerns, but it doesn't appear to have escaped scrutiny. Amazon previously enforced a price parity provision that prevented third-party sellers from offering their products at a lower price on other channels in the US until 2019.
The provision had faced scrutiny from US government officials—Amazon had already removed the policy in Europe by 2013 after dealing with concerns there—likely prompting the company's pivot to the fair pricing policy. But this adjustment has not saved the company from legal scrutiny given this suit and the House Judiciary's antitrust subcommittee calling out its pricing practices in a recent investigation.
A ruling in favor of the complaint would limit Amazon's capabilities, potentially to the benefit of third-party sellers and competing marketplaces.
Third-party sellers
may gain greater pricing freedom online
, helping other marketplaces take on Amazon by offering lower prices. If Amazon removes its fair pricing policy, a third-party seller could lower product prices on other platforms without facing sanctions from Amazon. That
could give other marketplaces like Walmart room to compete
—they could offer to take a smaller cut of sales than Amazon and charge less for fulfillment and other services to encourage sellers to offer lower prices on their platforms, potentially helping them win customers from Amazon.
businessinsider.com
The Future Of Internet Shopping Might Not Be Home Delivery
Putting lockers within "slipper distance" of shoppers' homes and offices transformed the business,
says Marek Różycki, a consultant who advised Advent on the InPost deal. "If you have to trek a mile to your nearest locker in the pouring rain, that's not appealing. But in Poland, my nearest locker is 350 meters away. It's almost like home delivery—and more convenient."
While Brzoska was mastering the locker business, his main rivals—Europe's postal services, plus UPS and Amazon, which have experimented with lockers—took a different tack, boosting home delivery and signing up thousands of corner stores to handle package pickups and returns. It was a quick, cheap way to scale versus lockers, but the pandemic-driven e-commerce boom has left bodegas from Berlin to Bilbao with aisles crowded with packages and long lines for returns. "Convenience stores aren't that convenient for parcel collection, and particularly not during the pandemic," Kerstens says.
Brzoska's plan is to cut those lines—and leap ahead in Europe—with a $675 million deal, announced in March, to buy delivery giant Mondial Relay and drop his lockers at the busiest stores in its France-wide network.
Brzoska's dramatic results have not gone unnoticed.
Alibaba and Allegro
—Poland's e-commerce powerhouse, which accounts for a quarter of InPost's sales—
now have lockers in Poland, while Europe's postal giants, such as Germany's Deutsche Post, are also betting on parcel machines
.
forbes.com
Google Is Expanding Its E-Commerce Partnerships To Better Take On Amazon
---
$5.2M ORC Bust
Douglas County, CO: Law Enforcement and Retailers working together on $5.2 Million theft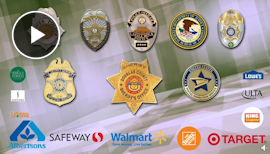 Multiple arrests for massive money laundering case in Colorado stretching from Pueblo to Cheyenne. The Douglas County Sheriff's Office announced multiple arrests tied to a massive money laundering case in Colorado. Sheriff Tony Spurlock addressed the public on Tuesday, sharing some of the details in the ongoing case. Authorities started investigating in 2019. It was believed criminals were targeting King Soopers, Walmart, The Home Depot and other major retail stores. According to Spurlock, the suspects were stealing merchandise and then selling the items on the open market. The area of the investigation spanned from Pueblo to Cheyenne, Wyoming and from Frisco to Burlington. Stores within that region were being impacted.

Investigators did a number of undercover buys leading to seven arrests. The stolen items started out as cosmetics and birth control pills and turned into the theft of high-end value items like tools over time.
The Phone Store Denver in Aurora was at the center of the investigation. More than 31,000 items that were stolen had been recovered at the Phone Store Denver. About $1.7 million worth of items were recovered, and investigators believe more than $5.2 million worth of goods were stolen over recent years. More than $100,000 in gold and $100,000 in cash was also recovered.

The seven people authorities believe were involved are facing 78 charges that include theft and money laundering. Spurlock believes it was one of the biggest money laundering operations in state history. Spurlock says he believes there are still people out there who are tied to this case that are continuing to steal items and sell them. Spurlock also believes more states will be involved in the ongoing investigation in the future. facebook.com

Evansville, IN: Six arrested for breaking into Bud's Harley Davidson
Evansville Police have arrested six people for allegedly breaking into Bud's Harley Davidson in Evansville just after 3 a.m. on Monday. According to police reports, the company's security system tipped off police that glass had been broken by the east entrance. A short time later, a 911 call came in from a woman saying she had witnessed five people running from Bud's towards Showplace Cinemas and the old Show-Me's Restaurant. Police say they found Terrence Rogers, Charles Woodard, Bernard Nelson, Dominic Smith, Avondre' Luster and Devin Dowdy in a white SUV parked in the 4300 block of Maxwell Avenue. The driver of the SUV, Bernard Nelson, gave police permission to search the vehicle and officers found a bluetooth headset that came from the store. All six suspects are now facing burglary and theft charges. tristatehomepage.com

Clarksville, TN: Motorcycle gets stuck in doorway as thieves target Harley Davidson dealer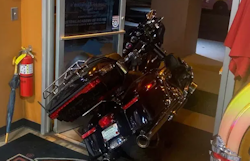 Around 3 a.m. Friday at the Appleton Harley-Davidson dealership, the thieves rammed one of the bikes repeatedly into a front door to break it, police said. Three of the thieves made it out on motorcycles, but two others did not after one bike got stuck in the door and another was trapped behind it. The two thieves were seen on video running from the scene. The store owner said two of the three bikes stolen were on consignment, while one of them was a custom-made motorcycle. The incident marks the 12th time a Harley Davidson dealership have been targeted over the last several months, although the first in middle Tennessee. The other dealerships are in Illinois, Indiana, Alabama and Kentucky. The Tennessee Bureau of Investigation is looking into the burglary. fox4kc.com

Jacksonville, FL: Man Sentenced To Five Years In Prison For Identity Theft And Fraud Activities


Jacksonville, Florida – U.S. District Judge Brian J. Davis has sentenced Charles Cornelius Smith (35, Jacksonville) to five years in federal prison for aggravated identity theft and conspiracy to commit bank fraud. The court also ordered Smith to pay restitution to the victims he had defrauded. Smith had pleaded guilty on February 2, 2021. According to court documents, Smith obtained the personal identification information, including the name, date of birth, and Social Security number of a victim. Using this information, Smith provided his co-defendant, Zipporan Carmel Peters, with a counterfeit South Carolina driver license using the name and identity of the victim, but with Peters' photo on it. Smith then drove Peters to different branches of the Navy Federal Credit Union in Clay and Duval Counties. Using the victim's identity, Peters made various fraudulent transactions involving the withdrawal of large amounts of cash and the purchase of multiple $500 gift cards, utilizing the victim's account. Smith and Peters also visited multiple cellphone stores in Clay and Duval Counties and used the victim's identity to obtain several thousand dollars' worth of cellphones and accompanying merchandise. justice.gov

Storm Lake, IA: Maryland Couple Arrested by Storm Lake Police for Jewelry Scam
Two arrests were made after Storm Lake Police were alerted to a possible jewelry scam at approximately 2pm on Monday. Police were told by witnesses that a male and female traveling in a vehicle were offering to sell gold. Shortly after that, police located the suspect vehicle in Storm Lake. The suspects were identified as Danut Miclescu and Alexandra Miclescu, both of Baltimore, Maryland. Police allege the couple possessed several items of fake jewelry stamped with counterfeit markings purporting them to be real. Following an investigation on scene, police charged the couple with 5th Degree Fraudulent Practice, a simple misdemeanor. stormlakeradio.com

Dalton, GA: Woman charged with buying $85k of Kroger gift cards with crisis center's credit card

Carmel, IN: Police seek suspects in $400 Best Buy theft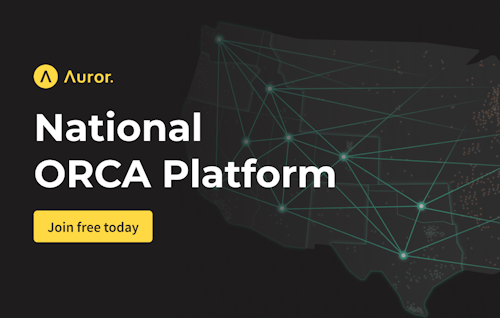 ---
---

Shootings & Deaths

Update on Domino's Delivery Driver Who Was Robbed & Shot
Liberty, OH: Domino's Presents Police $5,000 for Suspects' Arrest

Story & picture submitted by Van Carney, National Dir., Safety & LP for Domino's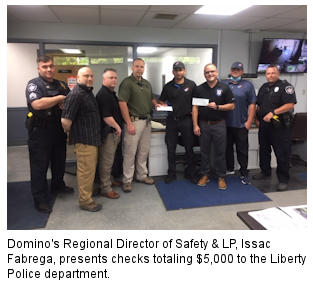 Domino's has offered $5,000 for the arrest of suspects who robbed and shot a pizza delivery driver, Orlando Soto, while making a delivery in April.

Soto was just a week into his job at Domino's Pizza. He suspected nothing out of the ordinary while making his final delivery for the night on Montrose Street. When he arrived, he was ambushed all of a sudden, by two men.

Liberty Township Police tell 21 News it was a setup. "That person that lives there or did live there, whatever, isn't the person that we believe called," said Chief Toby Meloro of Liberty Township Police Department.

"They ended up pushing me on the floor, and I was curled up, as I'm curled up it was like a pause. It was like a 30 second pause," said Soto "And then I just heard a BAH! And they shot me in my back," he said.

After he was shot, Soto jumped up and drove right back to Domino's for help. All he could think about was his family. He doesn't plan on returning to work but hopes Domino's will come up with a safe plan for their employees, so this won't happen to anyone else. Read the original story here: wfmj.com

Philadelphia, PA: Man fatally shot from behind while walking into store in East Germantown
Philadelphia Police say a man was shot and killed from behind as he was walking into a store in East Germantown late Tuesday night. Philadelphia Police Chief Inspector Scott Small told reporters that a 23-year-old man was in the doorway of King 2 2020 Snackstore on East Chelten Avenue when an unknown shooter walked up behind him and fire multiple shots. Small said the unnamed victim suffered gunshot wounds to the back, head and chest, and died at Einstein Hospital. A 27-year-old man who was inside the take-out section of the store was hit in the ankle by stray gunfire, according to Small. He ran to a McDonald's and was taken to Einstein in stable condition. Small said police are still investigating what sparked the shooting. No arrests were reported immediately following the deadly shooting. fox29.com

Update: Portland, OR: Man shot & killed by security guard in Lowe's parking lot identified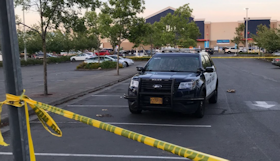 The Portland Police Bureau (PPB) on Tuesday identified the man who was shot and killed in the parking lot of a Lowe's home improvement store on May 29. Freddy Nelson, 49, was shot by an armed security guard who was hired to patrol businesses in the Delta Park area, police said. PPB has not revealed what led to the shooting. Officers found Nelson dead at around 6:40 p.m. in the parking lot of the store.

A medical examiner determined Nelson died from gunshot wounds and ruled his death a homicide. The security guard's name has not been released. Police said he was interviewed by detectives. The location has had its share of challenges over the last year. Part of the parking lot includes one of only two bottle return centers left open in the Portland area.

A year ago, Willamette Week reported the landlord hired armed security guards to deal with the drug use and other problems caused by the people gathering to return bottles. Organizers of the bottle return told the paper the guards were acting much too aggressively. It is unclear whether the weekend shooting had anything to do with the bottle returns, the shooting took place away from the return center.

The investigation will be submitted to the Multnomah County District Attorney's Office for review, PPB said. Under Oregon law, private security guards fall under the same use of force laws as any citizen. ORS 161.209 states "a person is justified in using physical force upon another person for self-defense or to defend a third person from what the person reasonably believes to be the use or imminent use of unlawful physical force, and the person may use a degree of force which the person reasonably believes to be necessary for the purpose." One other part of Oregon law deals with deadly force. ORS 161.219 reads: "a person is not justified in using deadly physical force upon another person unless the person reasonably believes that the other person is: committing or attempting to commit a felony involving the use or threatened imminent use of physical force against a person; or committing or attempting to commit a burglary in a dwelling or using or about to use unlawful deadly physical force against a person." A grand jury will likely decide whether the shooting by the guard was justified or not. kgw.com

Update: Virginia Beach, VA: 7-Eleven customer who shot two robbers in Va. Beach, killing one, won't be charged
A 7-Eleven customer who shot two robbery suspects — killing one of them — in Virginia Beach will not be facing any charges. The double shooting happened at store on Newtown Road on July 25 — and ended an armed robberies spree that involved three suspects and several convenience stores across Southside Hampton Roads. Virginia Beach police said two suspects entered the Newtown Road store and tried to rob the clerks at gunpoint. A customer inside the store, who was legally carrying a gun, shot both suspects. One of the suspects, 18-year-old Michael Moore, died at the scene and the other was transported to a local hospital. An officer found a third suspect near the 7-Eleven and took him into custody, police said. wrbl.com

Flint, MI: Man who pleaded guilty to 'senseless' killing of store clerk in 1975 up for parole
More than 40 years after Dewey M. Lorick pleaded guilty to killing a party store clerk on Flint's north side, he's getting the chance to make his case for freedom before the Michigan Parole Board. Lorick, who was 21 at the time of the 1975 second-degree murder of Larry McNeil and armed robbery of the Jones Bros. Party Shop on North Saginaw Street, has been in prison since he was given a life sentence in 1977.

His hearing, conducted by Michigan Parole Board member Edwin Heap, is scheduled for June 17. Lorick, now 67, was sentenced to life in prison by former Genesee Circuit Judge Harry B. McAra, who at the time called the killing of McNeil, who was 24 and working as a clerk at Jones Bros., "a senseless, outrageous act." The armed robbery netted $2,725 in cash, $235 in food stamps. Police recovered a .38-caliber revolver at the time, according to The Flint Journal files. mlive.com

North Aurora, IL: Police Investigate After 2 People Are Shot in Woodman's Grocery Store Parking Lot
Authorities in North Aurora are investigating after two men were shot Tuesday evening in the parking lot of a grocery store. Authorities responded to Woodman's, located in the 100 block of Hansen Boulevard, on the report of a shooting in the parking lot. Police found two men shot. One was transported in critical condition and the other was transported in fair condition. Authorities are looking for the shooting suspect nearby and believe the incident started as a drug deal that escalated. Shortly after detectives searched a nearby apartment complex, police took three people in for questioning. The store remained open throughout the incident. No suspect information has been released at this time. wgntv.com

Boulder, CO: King Soopers Memorial Fence Taken Down: 'Very, Very Healing'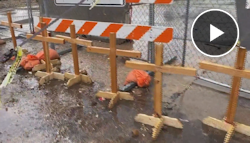 The work went on for hours Tuesday as volunteers helped museum experts remove mementos, flowers and messages along the chain link fence in front of the King Soopers on Table Mesa Drive. The spot became a powerful place of remembrance for the 10 killed in the March 22 mass shooting. "You could feel the weight when you're taking the things down and someone put thought into putting it there," said Boulder resident and volunteer John Briggs. They were removing flowers. Many of the tried and time-rotted ones will go to be composted. Others that seem intact will go to artists to put to use. Boulder is still considering what to do on a long-term basis to remember the victims of the shooting. The city will work with the families of the victims, the community and King Soopers among others to consider the possibilities. A permanent memorial is likely as far as two years out. Where it would be placed will also have to be determined in that process. King Soopers has said it would like thoughtful input on the redesign of the store. You can share feedback by emailing boulderstrong@kingsoopers.com. cbslocal.com

---

Robberies, Incidents & Thefts

North Miami Beach, FL: Man Stabbed Inside Publix Supermarket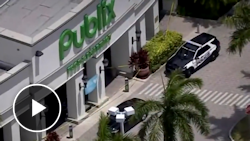 A Publix supermarket in North Miami Beach was shut down and sealed off with yellow crime scene tape on Tuesday afternoon for more than 3 hours after authorities said a man was stabbed inside the store. Police told CBS4's Peter D'Oench that they were called to the Publix supermarket at 14641 Biscayne Boulevard around 12:30 p.m. after the victim was stabbed near the Deli. They said the suspect fled the scene but was quickly captured and said the victim was hospitalized with non-life-threatening injuries. It's not known what prompted this attack and if it was random. Police said they were interrogating the suspect. They said he could face attempted murder charges. Neither the suspect nor the victim has been identified. Police are studying surveillance tape from the store. miami.cbslocal.com

Grand Rapids, MI: Police Officer broke 4 ribs in Verizon store fight with theft suspect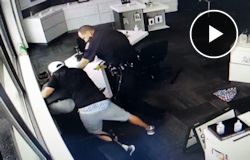 A Grand Rapids police officer broke four ribs while trying to arrest a Verizon store theft suspect who struck him with his own baton. Grand Rapids police noted the details Tuesday, June 1 as they announced charges against the suspect, 25-year-old Danny Demetrius Hairston of Lansing. The officer responded May 26 to Wireless Zone on Michigan Street NE, near Fuller Avenue, on a report of a possible phone theft. The officer began talking to Hairston inside the store and told him he intended to make an arrest. Police said Hairston then resisted and fought with the officer, and also tried to grab his firearm. At one point, he was able to take the officer's service baton and strike him with it. As Hairston tried to flee the store, the store manager tackled him and held him against some chairs until the officer recovered and took over. mlive.com

Byron, MN: Employee gets 45 months in prison for stealing over $450K from Somerby Golf Club
● Auto – Arnold, MO – Robbery
● C-Store – Denver, CO – Robbery
● C-Store – Broome County, NY – Armed Robbery
● C-Store – St Pauls, NC - Armed Robbery
● C-Store – Harlem, NY – Armed Robbery
● C-Store – Turlock, CA – Robbery
● C-Store – Orange, TX – Robbery
● C-Store – Rochester, MN – Robbery
● Dollar General – Columbus, OH – Robbery
● GameStop – Fairfax County, VA – Armed Robbery
● Jewelry – Prattville, AL – Robbery
● Motorcycle – Clarksville, TN – Burglary
● 7-Eleven – Kennewick, WA – Robbery

Daily Totals:
• 12 robberies
• 1 burglary
• 0 shootings
• 0 killed

---
| | |
| --- | --- |
| | Tammy Mellies named Regional Safety, Risk & Loss Prevention Manager for Mobilelink |
Submit Your New Hires/Promotions
or New Position
See all the Industry Movement
---



Feature Your Job Here For 30 Days -
70% Aren't On The Boards
Post your job listing
---
Featured Job Spotlights

Sr. Lead, Organized Retail Crime
Baltimore, MD - posted May 25
The Sr Lead, Organized Retail Crime (ORC) is responsible for the direction and support of Organized Retail Crime (ORC) investigations, strategies and training to ensure the effective execution of asset protection and retail initiatives...

Field Loss Prevention Manager
Nashville, TN - posted May 21
Staples is focused on our customer and our community. As a Field Loss Prevention Manager for Staples, you will manage and coordinate Loss Prevention and Safety Programs intended to protect Staples assets and ensure a safe work environment within Staples Retail locations...



LP Auditor & Fraud Detection Analyst
Greater Boston, MA - posted May 11
As a Loss Prevention Auditor and Fraud Detection Analyst for Staples, you will conduct LP operational field audits remote, virtual and in person, within a base of 60 retail stores to ensure compliance to operational standards to drive operational excellence and preserve profitability...

Regional Asset Protection Manager
Phoenix, Dallas, Denver and Houston - posted April 22
Victra is the leading exclusive, premium retailer for Verizon with a mission of connecting technology to life in the most trusting and profitable way. As the Regional Asset Protection Manager, you will be very logical, efficient, orderly, and organized in always safeguarding our company assets from losses due to theft or fraud...



Area Loss Prevention Manager
Pittsburgh, PA - posted May 11
Our Area Loss Prevention Managers ensure safe and secure stores through the objective identification of loss and risk opportunities. Our Area Loss Prevention Managers plan and prioritize to provide an optimal customer experience to their portfolio of stores. They thrive on supporting and building high performance teams that execute with excellence...



Area Loss Prevention Manager
Sacramento, CA - posted April 20
Our Area Loss Prevention Managers ensure safe and secure stores through the objective identification of loss and risk opportunities. Our Area Loss Prevention Managers plan and prioritize to provide an optimal customer experience to their portfolio of stores. They thrive on supporting and building high performance teams that execute with excellence...


Corporate Security Manager
Calabasas, CA - posted April 6
The Corporate Security Manager will, among other things, (a) be responsible for ensuring a safe and secure environment for our employees, vendors, and visitors, (b) develop, manage, execute and continuously improve corporate security processes and protocols, and (c) lead a team of security specialists at our corporate offices...
---

Featured Jobs
---
JOB TITLE
COMPANY
CITY/STATE
DATE ADDED

Vice President
Associate VP, Inventory Control
Barneys New York
New York, NY
May 7
Associate VP, AP
Bath & Body Works
Columbus, OH
April 19
VP, LP
Michaels Companies
Irving, TX
May 24

Director
Dir. AP
Bar Louie
Addison, TX
June 1
Sr. Dir. Retail LP
Bed Bath & Beyond
Union, NJ
May 12
Dir. AP Investigations
Bloomingdale's
Long Island City, NY
March 16
Sr. Dir. Global Security & Business Continuity Planning
Gap Inc.
U.S.
April 30
Dir. Business Continuity Planning
Gap Inc.
U.S.
April 30
Sr. Dir. Risk Management, LP & Safety
Goodwill of Central Florida
Orlando, FL
April 6
Dir. Safety/Risk Mgmt.
Goodwill of SE Louisiana
New Orleans, LA
April 2
Sr. Dir. LP
Harbor Freight Tools
Calabasas, CA
January 28
Dir. Store LP
Michaels Companies
Irving, TX
May 24
Dir. Global Distribution Safety & Security
Michael Kors
Los Angeles, CA
April 30
Dir. of Safety
Ocean State Job Lot
North Kingstown, RI
June 1
Executive Dir. AP
Panda Restaurant Group
Rosemead, CA
January 28

Parker's C-Stores

Savannah, GA

June 3

Dir. Enterprise Risk Management
Publix Employees Federal Credit Union
Lakeland, FL
April 20
Director, AP Finance & Analytics
Rite Aid
United States
January 26
AVP, Regional Dir. of AP
Saks Fifth Avenue
New York, NY
June 1

Corporate/Senior Manager
Sr. Mgr. AP
HelloFresh
Dallas, TX
May 7
Sr. Mgr Environmental Health Safety
Home Depot
Atlanta, GA
May 14
Mgr Safety Operations
Home Depot
Atlanta, GA
May 14

---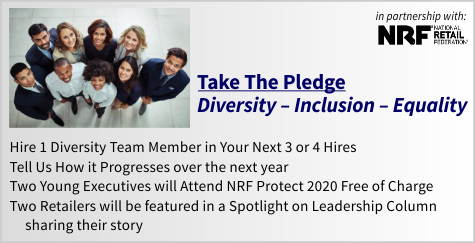 ---

Professionalism or the lack thereof is a reflection of a person's inner self. How an executive presents themselves and talks about their former jobs, bosses and colleagues is a real indication of how they'll talk tomorrow about who they're working with today. And while it's human nature to be interested in the gossip, it's usually the wolf in sheep's clothing and the one who has the need to rationalize that has the most to say.

Just a Thought,
Gus



(content subject to approval)
---

Recruiting?
Get your job e-mailed to everyone... everyday
Post on our Featured Jobs Board!
Not getting the Daily?
Is it ending up in your spam folder?
Please make sure to add d-ddaily@downing-downing.com to your contact list, address book, trusted sender list, and/or company whitelist to ensure you receive our newsletter.
Want to know how? Read Here



36615 Vine Street, Suite 103
Willoughby, OH 44094
440.942.0671
copyright 2009-2019
all rights reserved globally