---
Joseph Biffar, CFE, CFI promoted to Senior Director, Asset Protection, Facilities & HQ Operations for Chico's FAS

Joe joined Chico's in 2008, holding various positions, including LP Analyst, Corp. LP Manager, and most recently serving as Director LP, Security & Travel, where he was responsible for Loss Prevention, Digital Fraud Mitigation, Corporate/Supply Chain Security & Travel. In his new role, Joe leads teams responsible for Asset Protection, Physical Security, Facilities, HQ operations, and Enterprise Crisis Management. Joe previously held management positions at Target and Sears. He is a graduate of Florida State University and is pursuing a master's in strategic intelligence and analysis at Northeastern University. Congratulations, Joe!

Jamie Campbell promoted to Senior Director, Organizational Safety & Security for Ross Stores, Inc.


Jamie has been with Ross Stores for nearly three years. Before his promotion to Senior Director, Organizational Safety & Security, he served as Director, Ross Investigations & Safety Center. Prior to his time at Ross, he spent more than 18 years at Kohl's, starting there as District Loss Prevention Manager and then serving as Regional Director of Loss Prevention in various parts of the country. He has also held LP roles with Food Town Grocery Stores and Hill's Department Store. Congratulations, Jamie!

See All the Executives 'Moving Up' Here

Submit Your New Corporate Hires/Promotions or New Position


---

Lessons from a Four-Star General

Applying Gen. Stanley McChrystal's intelligence approach to AP/LP

By Phil Thomson, Co-CEO at Auror, the Retail Crime Intelligence Platform working with retailers across the world.

Shortly after taking command of the Joint Special Operations Command (JSOC) in Iraq, General Stanley McChrystal realised he had a major problem with intelligence. This problem had given the terrorist group, Al-Qaeda, the upper hand against the world's best military with some of the most advanced technology available. So General McChrystal went about completely changing how JSOC and its partners operated with a focus on intelligence that empowered his teams.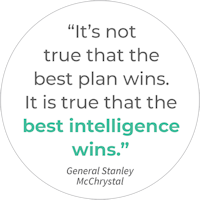 This ultimately helped change the course of the war on terror in Iraq and Afghanistan. He recently shared his insights in his book, Team of Teams, which is primarily aimed at bringing these changes to the corporate world. Specifically, many of the General's insights are directly applicable to the current challenges retail loss prevention (LP) and asset protection (AP) teams across the world face.

Click here for the full article which covers:
- How General McChrystal built an intelligence system
which turned the tide of the war
- Application to AP/LP
For the full article please click here


---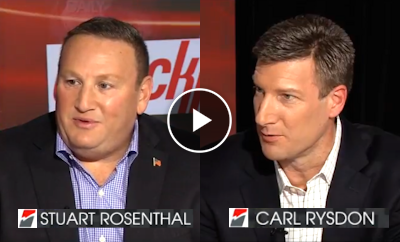 Filmed in January 2017 at the Daily's 'Live in NYC at the NRF Big Show 2017' event
A division of CCL Industries, Checkpoint Systems is the only vertically integrated RF/RFID solution provider for retail. Through a unique offering of software, hardware, labels, tags and connected cloud-based solutions, Checkpoint optimizes retail operations and efficiencies with real-time intuitive data delivered throughout the supply chain and in-store resulting in improved profitability and an enriched consumer experience.

In this 2017 interview, Stuart Rosenthal, VP of Sales, and Carl Rysdon, former VP of RFID Solutions, tell us how Checkpoint has stayed relevant over time - built upon 50 years of radio frequency technology expertise, innovative high-theft and LP solutions, market-leading software, RFID hardware and comprehensive labeling capabilities to brand, secure and track merchandise from source to shelf.


---

---

---

3SI Security Systems Announces Release of New ORC-Focused Security Solution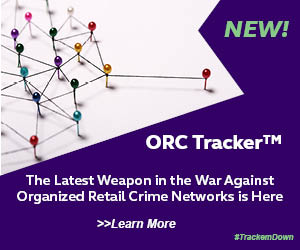 Solution developed in collaboration with key retailers interested in taking a stand against ORC

3SI Security Systems is pleased to announce the release of ORC Tracker, an innovative GPS Tracking Device designed to help retailers defend against organized retail crime. Developed with 3SI's patented 4XG platform, the device is designed to covertly protect high-value goods.

ORC Tracker provides a unique method of protection using various sensing technologies. The solution extends protection beyond the store in robbery and burglary situations and can be used in conjunction with existing deterrent tags. ORC Tracker provides retailers with an additional layer of security that is especially effective against the growing threat of ORC. Read More Here

New Health and Safety Solutions from Indyme Solutions Slash Labor Costs and Provide Post-Pandemic Re-Use Utility


Retailers face a myriad of challenges to assure staff and shoppers of a safe experience during this reopening and recovery phase. Initial store operating safety implementations, many of which are still in practice, require heavy ongoing labor investments to meet rapidly evolving health and safety regulations and social distancing protocols. As retailers settle into this "new normal", labor-saving solutions automating these processes and offering post-pandemic benefits are increasingly valued.

Indyme Solutions, a leading technology provider to the retail industry, responded to urgent inquiries from its customers by adding four new offerings focused on labor savings and re-use. Each solution meets customer requirements of being rapidly deployable, self-installable, low cost, and reusable for other needs after pandemic concerns subside. prnewswire.com


---
Riots Wreak Havoc in Minneapolis
Customers Getting Aggressive & Violent & Threatening

Minneapolis, MN: George Floyd protest turns violent, deadly

1 killed in shooting as retailers are looted & vandalized

Pawn Shop Shooting - AutoZone burns - Target, Cub Foods & Dollar Tree hit by looters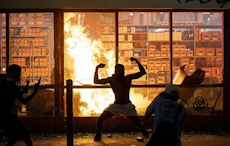 The second night of demonstrations in the city near the site of Floyd's death began peacefully but grew violent as the night went on. Gov. Tim Walz late Wednesday called it an "extremely dangerous situation" and urged residents to leave the area.

One person was in custody in the shooting death near the site of the protests, outside a pawn shop, police said. Officers responded to an initial report of a stabbing at 9:05 p.m. and found a man who wasn't breathing lying on the sidewalk, police said in a statement Thursday morning.

Multiple fires were reported, and several businesses were looted. Minneapolis police were assisted by officers from nearby St. Paul, state police and metro transit police.

Beyond the shooting, there were no known injuries to protesters or police, and no additional arrests, Minneapolis police spokesman John Elder said at a news conference early Thursday.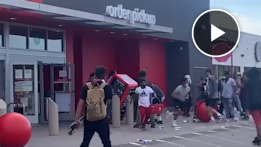 A reporter for NBC affiliate KARE11 of Minneapolis who was livestreaming the protest reported that an AutoZone and Target had been looted. A Cub Foods and a Dollar Tree also showed signs of damage and looting.

Video showed the AutoZone with broken windows and spraypaint. One bystander was warning people against damaging the business, saying it had nothing to do with Floyd's death.

Police Chief Medaria Arradondo told the local FOX 9 TV station that he ordered the use of tear gas after violence and looting. He said that he is committed to protecting the rights of people to demonstrate and most did so peacefully, but there have been groups committing criminal acts. nbcnews.com

Read more about the pawn shop shooting in the Retail Crime column below


Wheelchair-riding woman is beaten and sprayed with a fire extinguisher by looters

Protesters claim she was threatening them with a knife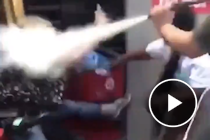 A woman in a wheelchair was punched in the head and sprayed with a fire extinguisher after trying to block protesters - allegedly with a knife in her hand - during the George Floyd riots in Minneapolis last night.

The woman claimed she was 'peacefully protesting' to stop people from looting a Target store, but she was quickly set upon by a crowd who subdued her in angry scenes on the second night of violence in the city. dailymail.co.uk

Trump asks DOJ, FBI to expedite probe into George Floyd death
President Trump on Wednesday said he asked the Department of Justice (DOJ) and FBI to expedite an investigation into the death of George Floyd, who died in the custody of Minneapolis police earlier this week. thehill.com

Minneapolis mayor requests National Guard support after night of protests, looting

Minneapolis Police, Long Accused of Racism, Face Wrath of Wounded City


As Timely as Ever
How One Retailer Managed the 2014 Ferguson Riots
"Tensions are Bubbling. Are You Ready?"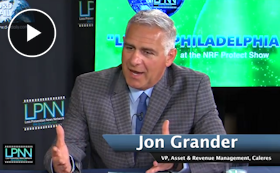 Ferguson, Missouri. Baltimore, Maryland. Taylor, Michigan. New York City -- all were sites of civil unrest and riots in recent years. And restaurants, drug stores, grocery and convenience stores and related retailers were hit hard. Civil unrest and civil disobedience may be a new issue for retailers to contend with, but there are ways to make sure your organization is prepared.

In this 2016 LPNN interview, Jon Grander, VP of Asset Management for Caleres, shares how his company managed business continuity and employee safety amid the volatile 2014 Ferguson protests. Watch Here


Customers Getting Aggressive & Violent & Threatening Associates
Modesto retail worker attacked by customer asks shoppers to 'be patient and show a little kindness'

Customers have grown aggressive, disrespectful as social distancing is implemented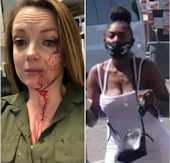 Samantha Clarke said she was "split open pretty good" two weeks ago when she was allegedly assaulted by a customer while police say she was working at a Big 5 Sporting Goods store.

Clarke said she has been working at the sporting goods store for 17 years now. Earlier this month, in the middle of the pandemic, she says a woman calling from Tracy asked her staff to hold a swimming pool for her, but the item was gone when she arrived to pick it up.

Clarke says the woman started throwing items off the counter, hit her in the face with something metal in her hand and casually walked out of the store with her baby's stroller in tote. She said the woman even took the time to cover up her license plates on the way out.

While it's the first time she's been physically attacked, Clarke says disrespect has been an ongoing problem after they began implementing rules in the store like social distancing, requiring masks and limiting the number of people allowed inside. abc10.com

UK Retail Effort by the BRC to Address Retail Crime, Violence & Abuse
New Report: Retail Violence: Attacked and Abused at Work

The Push to Prioritize Retail Crime & Change the Laws

The report – Retail violence: abused and attacked at work by broadcast journalist Jamie Long, sets out the cost to business and staff of violence, threats and abuse against shopworkers.

Every year, 155,000 shop workers are violently attacked or verbally abused in the UK. Jamie Long reports on who should be protecting shop workers, as a parliamentary review into the issue is delayed.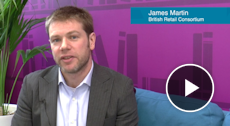 The British Retail Consortium (BRC), the trade association for all UK retailers, released their latest Retail Crime Survey in March.

The report has shown that there were 424 incidents of violence and abuse against shop workers every day of the year, for the period 2018/19. This is an increase of 9% from the previous years' figures.

There are various triggers which have been identified by the BRC. These triggers can often lead to shop workers having to endure threatening or violent behaviour directly from the customers they serve every day. These triggers include enforcing age-restricted sales, such as asking for ID for alcohol and tobacco, dealing with intoxicated persons and encountering theft.

Furthermore, when surveyed, shop owners and retail workers explained that they are seeing an increase in the number of weapons, particularly knives, being used during incidents in store.

But, how can shop workers be better protected and who has the responsibility to ensure that they are safe whilst serving the public? shorthandstories.com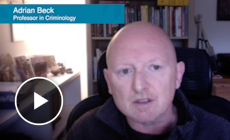 1: The victim
2: Why does it happen?
3: The cost for businesses
4: Changing the law
5: Is there confidence in the police?
6: The current law
7: What is behind the violence?
8: The impact of Coronavirus
9: Working together for a better future

---

Coronavirus Tracker: May 28
US: Over 1.7M Cases - 102K Dead - 494K Recovered
Worldwide: Over 5.8M Cases - 359K Dead - 2.5M Recovered

Fallen Officers From the COVID-19 Pandemic: 39+| NYPD Deaths: 43
Private Industry Security Guard Deaths: 126+

---

COVID-19 Impact on Conferences
Virtual Conferences Bring Innovation & Global Reach

Security Industry Basically Says 'Not For Some Time' for in-Person Conferences
It's Up to the Next Generation to Define the Future

SSN News Poll: Industry weighs in on future of in-person conferences
With the coronavirus keeping us all grounded for now, and with the future still not clear as to how long it will take us to get back to some type of normalcy, this month's SSN News Poll looked to gauge readers' thoughts and feelings on the immediate and long-term future of in-person conferences.

When asked the million-dollar question — do you think there will be any in-person conferences in 2020 — half (50 percent) of those responding said no, with only 24 percent saying yes and another 26 percent saying they were not sure.

Digging deeper into readers' thoughts and feelings on the topic, when asked if they would attend in-person conferences if held in 2020, 50 percent again said no, with only 30 percent saying yes and 20 percent saying maybe.

When we asked respondents how long it will take before in-person conferences return to their pre-coronavirus glory, only 19 percent said by next year, with the majority of respondents (67 percent) saying it will take some time beyond next year. Only 14 percent feel that we will not return to the same levels we once enjoyed.

"A lot of the industry experts are in the high-risk category, so it would not be safe for them to participate in person," noted Chrissy McCutcheon, principal and senior security consultant, Security by Design, Inc. (SBD). "Once more people have developed the antibodies, we will be able to slowly transition back to in-person conferences."

Another respondent astutely pointed out that while there may be a willingness to attend these in-person meetings and conferences, and a safe way to manage events, "there may be too much perceived liability for those putting on the events to make them happen this year, especially now that there is talk about a rebound in the fall."

While most think we will eventually get back to normal, one respondent said, "It's gonna take 5 years before trade shows and conferences return to normal. A vaccine is needed along with 1-2 years of no infections."

Even if there is a vaccine developed and the pandemic is controlled, some respondents do not seeing the industry ever getting back to 100 percent. "The past as we know it will return to about 75 to 80 percent of what us old folks are used to," said one respondent. "Our replacement generation will be the ones structuring our future."

Another respondent aptly pointed out that the pandemic will spur innovation in virtual conferences, providing stronger content than in-person events. "They'll be better with more on-site and virtual participation and enablement," the respondent said. "They'll also be more global instantly for presenters and participants. They'll never be like they were; they have to be better to draw attendance."

Another respondent agreed, adding, "There is nothing better to assess an individual's competence than to be able to talk face-to-face and to be able to read body language. Virtual conferences are OK during crises but to eliminate the one-on-one, face-to-face will substantially change how we do business and reduce if not eliminate interpersonal working relationships. Will trust eventually erode?" securitysystemsnews.com

The New Customer Priorities - Safety - Empathy - Comfort
Retailers focus on making safe spaces for customers and associates
A recent survey of more than 6,000 people finds that the best actions retailers and brands can take to receive positive marks from Americans is to keep customers (58 percent) and employees (55 percent) safe.

The study associated with the poll "COVID-19 Brand Sentiment Navigator Report" from Social Media Link also found that showing empathy (40 percent) and recognizing new realities (38 percent) were important to consumer perceptions.

With physical retail getting back to business as states relax stay-at-home orders, top of mind is how to ensure that both customers and employees are safe. A group of experts from design, retail, digital and analytics backgrounds, including myself, recently came together to pen an op-ed on the System Contractor News site that offers antidotes to address this anxiety. We unite around the idea that comfort and safety reassurances will become something people expect — affecting architecture, placemaking, interior design and operations. Solutions will need to address questions including:

• How many people are permitted in the store?
• Must face masks be worn?
• Are sanitation requirements in place?
• Who is handling product? Are they handling it safely?
• Will pay stations and other tech touchpoints be made safe? retailwire

The Double Whammy! This Could Be 1 Bad Fall Folks!
Fighting a Pandemic During Hurricane Season
As the hurricane season quickly approaches, leaders can't expect to rely on their previous hurricane planning in the midst of the COVID-19 pandemic.

With social distancing in place to mitigate the spread of the coronavirus and a busier-than-normal hurricane season predicted, organizations need to consider how to "edit our normal preparations,"

And even though hurricane season has not officially begun, May has already brought two tropical storms, Arthur and Bertha.

Yet many organizations have failed to modify their hurricane plans, said Alex Vaccaro, senior vice president of marketing for AlertMedia, which provides notification systems.

If a hurricane is predicted, "it's important to get ahead of the communication" so employees know what is expected of them, Vaccaro said. "If they're left in the dark, they're going to start Googling or guessing what to do."

Before a hurricane nears, HR departments should collect employees' contact information, including cellphone numbers, personal e-mail addresses and emergency contacts, and have a printout with all the information on hand, said Deyrieux, who is the manager of workforce planning for Sarasota County in Florida.

Because many offices have shut down and employees are working remotely, organizations also need to know exactly where their employees are. For instance, Vaccaro, who usually works at AlertMedia's headquarters in Austin, Texas, is currently visiting family in Florida. Homes serve as "hundreds of little satellite offices," Vaccaro said.

Deyrieux explained that because of the pandemic, "shelter in place is probably going to be the way recommendations will go this year." shrm.org

25,000 to Close & How Many Co.'s Seeking Refuge in Ch. 11 in 2020?
Bankruptcies to Double in June - Who's Next?

Bankruptcy cases, store closings pile up as coronavirus wreaks havoc for J.C. Penney, Hertz, others
Companies are rushing to U.S. Bankruptcy Court during the coronavirus pandemic, seeking refuge from their creditors as they grapple with the fallout from temporary store closures and the travel industry shutdown.

So far, most of the bankruptcy filings have been companies that were already in rough shape, including J.C. Penney, J. Crew, Neiman Marcus and Hertz.

Off-price retailer Tuesday Morning and restaurant chain Le Pain Quotidien joined them in Chapter 11 on Wednesday, while Advantage Rent A Car filed on Tuesday.

Coresight Research, which tracks retail openings and closings, has upped its projected store closures for 2020 from 8,000 at the beginning of the year to 15,000 at the beginning of March to about 25,000 now.

"That's unlike anything the industry has ever seen," Coresight CEO and founder Deborah Weinswig said. "It's the speed with which it's all happening which has been a little surprising."

But there's no stopping the bankruptcies now, she said. She predicted that retail the number of June bankruptcies will double May bankruptcies. usatoday.com


---

2 Organized Crime Gangs Busted
U.S. Losing $$Billions in Tax Dollars

TX., 400 Million Cigarettes Seize- $88M - Massive Organized Crime Gang Busted
South Texas man pleads guilty of attempting to export millions of cigarettes
Jose Francisco Guerra, 80, from Mission, Texas, pleaded guilty May 26, before U.S. District Judge Micaela Alvarez, for attempting to export contraband cigarettes. In addition to accepting Guerra's guilty plea, Judge Alvarez entered an order of forfeiture against equipment and cigarettes seized from the truck and Guerra's warehouses. Guerra owned and operated Victor M. Guerra Inc., a custom brokering company in Hidalgo, Texas.

On Jan. 15, law enforcement stopped a tractor-trailer which later revealed approximately 17 million cigarettes headed for Mexico. The shipping manifest had been falsified as to the vehicle's contents, and the cigarettes lacked the applicable tax stamp as Texas law requires.

The investigation revealed the cigarettes originated in a warehouse located at 2900 North Depot Road in Hidalgo. Guerra controlled and operated that warehouse and facilitated the storage and sale of the cigarettes. Guerra was also found to be in control of another warehouse in McAllen. Both warehouses contained a combined total of 422,917,800 contraband cigarettes destined to be exported to Mexico.

The total value of the cigarettes and equipment authorities seized is estimated at approximately $88 million. Guerra faces up to 10 years in federal prison and a possible $250,000 fine. ice.gov

Rochester, NY, Northern - 2nd Organized Crime Gang Busted
Two Brothers Plead Guilty For Their Roles In A Contraband Tobacco Scheme Which Produced Nearly 30 Million Unlicensed Cigarettes

Manufacture & Nationwide Distribution to Indian Reservations - $1.4B Loss in U.S. Fed Taxes

Joseph Thompson, 39, and his brother, Jonathan Thompson, 41, both of the Akwesasne Mohawk Indian Reservation, pleaded guilty before U.S. District Judge Charles J. Siragusa, to wire fraud. The charge carries a maximum penalty of 20 years in prison and a $250,000 fine.

Defendants worked with others to acquire "cut rag tobacco" which would be used to manufacture contraband cigarettes. Monies to purchase the cut rag tobacco were wired from Rochester, NY to CanStar International Inc., a tobacco broker, in the state of Florida. Once purchased, the cut rag tobacco was delivered to buildings and warehouses controlled by the defendants in Awkwasasne, NY. The defendants then used the cut rag tobacco to manufacture unlicensed cigarettes and distribute the cigarettes to various Indian Reservations in the United States.

Between June 2016 and December 2018, the defendants ordered approximately 72,500 pounds of cut rag tobacco from CanStar, which was used to manufacture approximately 27,923,077 unlicensed cigarettes. This resulted in a loss to the United States of approximately $1,405,368.46 in federal taxes. justice.gov


Despite Reopenings, 69% of Americans Say They Will Delay Normal Work & Travel

Southeastern Grocers to open 8 new Florida stores

The pandemic could change air travel forever


Quarterly Results
MedMen Q3 sales up 41%
Dollar General Q1 comp's up 21.7%, net sales up 27.6%
SpartanNash Q1 retail comp's up 15.6%, food distribution up 17.1%, Military distribution up 4.9%, sales up 12.4%
Hibbet Q1 comp's down 19.5%, E-Commerce sales up 110.5%, net sales down 21.4%
---
---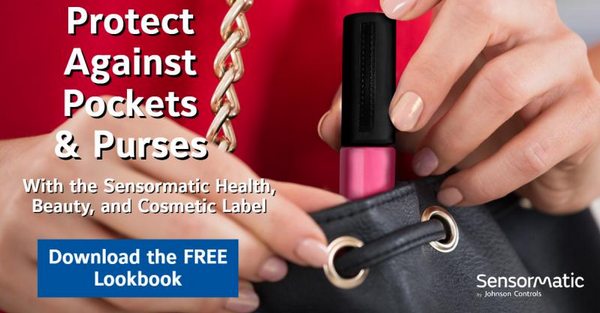 ---
NRF: Through the retail lens: Cyber vulnerability

Sherri Davidoff explores data breaches, scams and lures in a time when nothing feels "secure"

While the pandemic has kept most of us at home, what cybersecurity vulnerabilities has it created, particularly for retail?



Product scams: Retailers are at high risk of becoming victims of product scams. Early on in the pandemic, retailers scrambled to find hand sanitizer, masks, gloves and other protective gear. Cybercriminals falsely advertised these high-demand products using attractive lures in emails, phone calls and websites. Desperate retailers fell victim and sent payment — and never received the promised goods. Similarly, scammers have been advertising air-cleaning services, fake vaccines, fake test kits and other products that are too good to be true. We see new scams every day, as cybercriminals continue to refine their tactics.

Another vulnerability relates to remote work: For back-office staff, working from home enabled retailers to continue some of their operations. However, the shift to remote work introduced many weaknesses, from physical security issues to concerns about hacked home wireless networks. Many retailers scrambled to adopt new cloud software and spin up virtual desktops in the cloud, which also opened new doors for cybercriminals. Today, we are now in the "cleanup" phase — slowly assessing the changes that were made when the quarantine began and working to fix vulnerabilities that were introduced and assess the security impacts of changes.

What do you anticipate are the long-lasting impacts of the pandemic on retail cybersecurity?

Read more here

Stay-at-Home Orders Coincide With Massive DNS Surge
A variety of sites saw as much as seven times the number of domain requests in late March and early April, suggesting attackers attempted massive denial-of-service attacks.

An analysis of domain-name system (DNS) requests for 316 major sites across five industries shows a massive "step up" in traffic volume starting the last week of March — the time when many countries and states issued stay-at-home orders due to the pandemic — and continuing through April, according to Farsight Security, a provider of DNS intelligence.

"Having run the data, what we're seeing is more traffic in most cases, with some sites exhibiting spikes consistent with DDoS (distributed denial-of-service) attacks exploiting those sites," the report states. darkreading.com

Q&A: Eugene Kaspersky on Tourism, the Pandemic, and Cybersecurity



Q: What impact has the pandemic had on the cybersecurity industry?

A: We see a rise in cybercrime - about 10% worldwide. It's not surprising: people are spending more time online, working from home, and cybercriminals are using this chance to attack, looking for vulnerabilities, exploiting human weaknesses. The pandemic situation is a fruitful time in this sense for them.

Q: Cybersecurity spending has increased substantially in recent years but there's little sign it is having any impact in reducing data breaches and data compromises. What's going on?

A: One of the key priorities for corporate cybersecurity is not to completely prevent data breaches - that's hardly achievable, as cybercriminals are constantly evolving their tools and techniques. It is to reduce the damage of a breach by detecting an attack as early as possible and responding to it properly. If we look at it that way, investment in cybersecurity pays off. An average data breach costs large enterprises $1.4 million, according to our annual survey. Having a dedicated security operations center (SOC) to detect, analyze, and respond to cybersecurity incidents reduces this number to $675,000 on average.

Q: What are the cyber threats that worry you the most currently?

A: Right now I am worried most about attacks on hospitals and medical organizations worldwide. They are under severe pressure to ensure healthcare processes are functioning and effective. The current cyberthreat circumstances they are facing make this an even greater challenge. The healthcare industry relies on technology connected to the Internet: patient records, lab results, equipment, and hospital infrastructure. All these technologies are vulnerable to cyberattacks. I have said this before and will repeat that cyberattacks on hospitals during the pandemic should be considered cyberterrorism. I hope that together with law enforcement agencies we will track down the attackers and punish them.

Q: What do you wish cybersecurity vendors and the industry in general would do more of and conversely, what do you wish they would do less of?

A: The trends that we have been witnessing in the last few years in the industry are protectionism, balkanization, and fragmentation of the Internet. All this leads to a decline in international cooperation among cybersecurity experts, officials, and law enforcement agencies. The world is extremely disunited and polarized. I'd like to see less of this and more cooperation, because we're all fighting a common enemy: cybercriminals. And they are the only ones who are benefiting from this balkanization and fragmentation.

Q: You recently talked about the world's top hackers and cyber-villains all coming from Russia. Why do you think that has happened?

A: I believe you're not quoting me correctly. I always say that not only the worst cybercriminals come from Russia, but also the best software engineers and R&D experts, thanks to the legacy of really good Soviet, and now Russian, technical education. I hope that the next generation of engineers will inherit this legacy. As far as I know the basics of programming are already implemented in the current middle school program in Russia. This is a good sign.

As regards the initial motivation of the majority of cybercriminals, I think it's the same all over the world and Russian cybercriminals are no exception. They want to earn money and don't care about the morality of their ways of doing so. Unfortunately, the black hats traditionally earn more than the guys fighting them. I think the same is applicable to criminals working offline. darkreading.com

Another Ukrainian FIN7 Cybercrime Gang Member Extradited to U.S.
Ukrainian national Denys Iarmak was extradited from Thailand and arrested in Seattle on Friday, according to documents unsealed by the U.S. District Court for the Western District of Washington in Seattle. He's the fourth alleged member of the group to be arrested and charged in the last two years.

FIN7, also known as Carbanak or Navigator, is a financially motivated cybercrime group known to use spear-phishing mails containing malicious Word and Google document attachments that load malware on targeted devices to steal payment card information, according to federal prosecutors.

Over the years, authorities allege, FIN7 has targeted restaurant chains, casinos and hospitality businesses, including Chipotle Mexican Grill, Arby's, Chili's, Red Robin Gourmet Burgers, Taco John's, Sonic Drive-in & Emerald Queen Hotel and Casino (see: Credit Card Theft Ringleader Pleads Guilty).

The group allegedly stole more than 15 million payment card records from over 6,500 point-of-sale terminals across more than 3,600 business locations, according to the Justice Department.

To carry out its activities, FIN7 created a front company called Combi Security that purported to be a cybersecurity pen-testing firm based in Russia and Israel, prosecutors allege in court documents. govinfosecurity.com

The world's first contact-tracing app using Google and Apple's API goes live
---
Ineligible for Federal Relief, California's Cannabis Businesses Hit Hard by Pandemic
When Gov. Gavin Newsom in March ordered the state to shelter in place, some dispensaries saw sales spike as customers flocked to them to stock up. Legal cannabis producers and distributors were ultimately classified as essential businesses, and Garcia said the industry scrambled to figure out how to stay open under new health and safety guidelines. But given the confusion and uncertainty of the moment, dispensaries began ordering much less product from Garcia's company, and in the last few months, he's lost a significant amount of income just trying to keep his business open.

For cannabis entrepreneurs, recovery is not a level playing field, Garcia said. Cannabis business owners are often shut out of credit and loan opportunities because what they sell is still considered illegal under federal law.

Cannabis operators also don't qualify for any federal relief programs, including small business assistance. Claudia L. Mercado, founder and CEO of cannabis micro-business Calibueno in Oakland, nearly applied for a federal loan before realizing that doing so could be a federal offense. kqed.com

Similarities and Differences: Cannabis in Canada & the United States

Could the U.S. soon follow in Canada's foot steps on cannabis?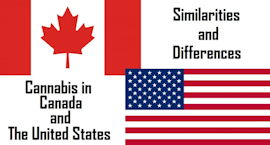 Despite state-by-state legalization, Canada remains one of the most common cannabis tourist destinations for many Americans. Cannabis was legalized in October 2018 with the federal Cannabis Act, and the country currently allows up to 30 grams of cannabis flower per adult and 4 homegrown plants per household. Implementing this policy took about 3 years and brought tremendous change to the entire country and its society.

In the United States, recreational and/or medical cannabis has been legalized in over 33 states, but consumption and possession are still considered illegal under federal law. Nevertheless, more and more states are embracing the legalization of cannabis. Despite possible federal consequences, most Americans support the legalization of cannabis and see it as a benefit to public health and state finances.

Although there are many differences, there are also many similarities in the ways that cannabis businesses are operated. While Canada offers more accessibility and consistency than the state-by-state legalization in the United States, it is possible that the United States could join Canada in federally legalizing cannabis. Although the future of cannabis is unclear, the 2020 United States presidential elections could issue in this change. But for now, Canada is just across the border for those seeking a federally-operated cannabis program or a cannabis tourist destination. sapphirerisk.com

L.A. Cannabis Update: Little Fires Everywhere

Restructuring Realities and Alternatives for Cannabis Companies in the Age of COVID-19

Many look to marijuana to cope with coronavirus anxiety. That concerns health officials
---

---
---

How E-Commerce's Explosive Growth Is Attracting Fraud
Just as e-commerce and online retailers are responding to the rapid growth in orders by finding new ways to scale shipping, delivery, and service, there needs to be just as strong of a focus on fraud detection and protection. The following are a few of the many approaches bad actors take to defraud e-commerce sites, online retailers, and consumers buying online:

• The most common type of e-commerce fraud is Chargebacks, one of the most expensive types of fraud an online retailer will experience.

• Friendly fraud escalates the more online revenue an e-commerce site or online retailer generates and can account for between 40% to 80% of all fraud losses.

• Gaming and wireless fraud are one of the fastest-growing areas today, given the 126% year-over-year growth of online sales in this area as of April

• Account Takeover (ATO) is rampant in gaming and spreading across every area of e-commerce today.

Thwarting Fraud Using A Real-Time Identity Trust Network

E-commerce sites and online retailers are facing an overwhelming workload of transactions, unusual activity, and fraud signals their fraud analysts are doing their best to keep up with today. Many are relying on systems that generate false positives, rejecting loyal customers who are legitimate buyers. That's one of the most common ways an online retailer will lose a customer.

False positives and slow response times often happen when the transaction is first assumed to be fraudulent. Instead of forever trying to fine-tune a risk score, quantifying trust with long-standing customers is showing the potential for improving fraud detection online. forbes.com

Amazon group that created Kindle & Echo is working on tech for COVID-19 testing
Amazon is enlisting its cutting-edge Lab126 hardware group, best known for creating its Kindle e-readers, Fire tablets and Echo smart speakers, to help build out its own COVID-19 testing capabilities.

In a series of job posts, the Seattle tech giant is seeking new Lab126 mechanical design engineers to "investigate and introduce new technology and methodology to enhance quality and efficiency of COVID-19 testing," among other responsibilities. The job posts explain that Lab126 has been tasked with helping to keep Amazon's fulfillment centers safe for employees. geekwire.com

Walmart strikes deal with secondhand apparel site to ramp up online fashion sales

e-Commerce & Online Payment Trends Amid COVID-19: Present Effect & Future Implications of the Pandemic
---
Sarasota, FL: Sarasota County Sheriff's Operation arrests 14 for Retail Theft
A four-day operation by Sarasota County Sheriff's Office targeting retail theft ended in the arrests of 14 people, authorities said. The suspects, almost all from Bradenton and Sarasota, were victimizing the retail corridor between Sarasota and Venice, according to the sheriff's office. Almost all of the offenses in the 14 arrests were at a few supermarkets and stores along Cattleman Drive These types of operations between retailers and the sheriff's office began in 2013.
yoursun.com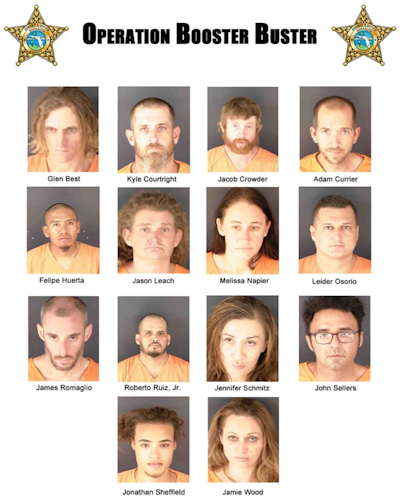 Orem, UT: Orem Police get behind felony forgery charges for California couple
A California couple is in custody after Orem police were called to a local Trader Joe's on reports of suspected fraudulent activity. When authorities arrived on scene, an employee advised officers that a man with an Arizona driver's license, identified as 23-year-old Evan Marcell Ford of Los Angeles, had come into the store's Orem location Saturday to buy eight $80 gift cards using five different credit cards. On Tuesday afternoon, Ford reportedly returned to the Trader Joe's location in an attempt to purchase several additional gift cards, but when a loss prevention officer made eye contact with the man, he fled from the store. Police also were advised that a sister location in Cottonwood Heights reported a similar incident. Authorities located the suspects' in a Target parking lot located in Orem.

While speaking with police, a Target loss prevention employee contacted police to report two individuals believed to be Ford and Croff had attempted to buy four $55 Target gift cards with four different credit cards. Authorities obtained search warrants for Ford, Croff and the vehicle. During a search of Ford's person, police discovered four different credit cards located in various pockets. The four credit cards were different from the five used at Trader Joe's on Saturday. Additional bent credit cards were left in his pockets and later disappeared. Police found the cards while searching Ford's underwear. Officers retrieved the cards and discovered Ford's driver's license hidden in the same spot.

Beside the purse was a small Sephora shopping bag containing several gift cards of various amounts to Sephora and Target. A credit card writing device, blue zipper pouch with several gift cards of different amounts to Trader Joe's and Sephora, and two iPads and another phone were also located inside the vehicle. heraldextra.com

Marshfield, WI: Habitual Offender arrested for Theft/Refund Fraud at Walmart

Beachwood, OH: Four arrested for theft of $2,000 of merchandise from Dillards in Beachwood Place
---
Robberies, Incidents & Thefts

Genesee Township, MI: Police believe 2 men responsible in rash of Dollar General break-ins
Genesee Township Police stopped Delanyo Kealohapauole and Takera Madison, Thursday, May 21, as they were driving a vehicle wanted in connection to two burglaries of Genesee Township Dollar General Stores, according to police. Several cases of Newport cigarettes and other miscellaneous items were stolen during the break-ins. The men are also suspected of breaking into several Dollar General stores in the city of Flint, Burton, Flint Township and Mount Morris Township over the past month. mlive.com

Queens, NY: Burglars steal over $30K from Queens businesses closed by pandemic

Perth, Australia: Robbery rampage sees up to 20 shops targeted in 12-hour crime spree
Arson/Fire

Columbia, MO: Two juveniles accused of Dollar General fire; over $500,000 in damages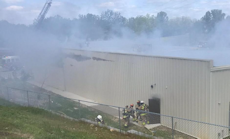 Two juveniles have been arrested for allegedly starting a fire earlier this month that caused more than a half-million dollars in damages at a Dollar General Store in Columbia. The 16-year-olds were detained on suspicion of first-degree arson and turned over to juvenile authorities in relation to the May 11 fire, according to police news release Wednesday. The fire erupted about 11:30 a.m. and the store was evacuated, but no one was injured. Fire investigators estimate damages at $350,000 in contents and approximately $250,000 for the structure, police wrote. columbiatribune.com
---
Sentencings
San Juan, Puerto Rico: Customs seizes $238,000 shipment of counterfeit alloy wheels
• AutoZone – Minneapolis, MN – Burglary/ Arson
• Cellphone – Garland, TX – Armed Robbery
• Clothing - St Louis, MO – Burglary
• Dollar General – Huntsville, AL – Robbery
• Gas Station – Providence, RI – Armed Robbery
• Grocery – Lewis County, WA – Robbery / Assault on employee
• Hotel – Fort Worth, TX - Robbery/ Arson
• Motorcycles – Bloomfield Township, MI – Burglary
• Pawn – Minneapolis, MN – Robbery / suspect killed by owner
• Restaurant – San Antonio, TX – Armed Robbery
• Restaurant – Houston, TX – Armed Robbery /employee wounded
• Restaurant – Los Angeles, CA – Burglary
• Target – Minneapolis, MN – Burglary
• Walmart – Inverness, FL – Burglary
• 7-Eleven – Coram, NY – Robbery
• 7-Eleven - Crofton, MD – Armed Robbery
• 7-Eleven – Brooklyn Park, MD – Armed Robbery

Daily Totals:
• 11 robberies
• 6 burglaries
• 2 shootings
• 1 killed

---

None to report.
Submit Your New Hires/Promotions
or New Position
See all the Industry Movement
---


Feature Your Job Here For 30 Days -
70% Aren't On The Boards
Post your job listing
---
Featured Job Spotlights

Cressona, PA Area
The District Loss Prevention Manager ensures shrinkage control and improves safety in the stores through proper investigation and training. This position is responsible to provide feedback, guidance and protection for our Team Leaders and Associates. This role has oversight and responsibility for approximately 8 to 10 store locations...

Birmingham/Montgomery/Tuscaloosa, AL
The District Loss Prevention Manager ensures shrinkage control and improves safety in the stores through proper investigation and training. This position is responsible to provide feedback, guidance and protection for our Team Leaders and Associates. This role has oversight and responsibility for approximately 8 to 10 store locations...


Roanoke, VA/ Martinsville, VA/ Winston Salem, NC area
The District Loss Prevention Manager ensures shrinkage control and improves safety in the stores through proper investigation and training. This position is responsible to provide feedback, guidance and protection for our Team Leaders and Associates. This role has oversight and responsibility for approximately 8 to 10 store locations...

Physical Security Leader
Corte Madera, CA
Responsible for leading and execution of the Protection and Prevention tiers of the Profit Protection strategy for all RH locations including our Corporate Campus in Corte Madera, CA - PROTECTION - Access Control | Alarms | CCTV | Guards - PREVENTION - Awareness | Audits | P&P | Training...

Featured Jobs
---
JOB TITLE
COMPANY
CITY/STATE
DATE ADDED

Vice President
SVP, Chief Safety & Risk Officer
Allied Universal
Santa Ana, CA
Jan. 6
VP, Profit Improvement
Tractor Supply
Nashville, TN
May 18

Director
Asset Protection Dir.
Goodwill Industries of Dallas
Dallas, TX
May 21
Dir. Safety/Risk Mgmt.
Goodwill of SE Louisiana
New Orleans, LA
April 2
Dir. Asset Protection SE
Home Depot
Atlanta, GA
Jan. 6
Dir. Loss Prevention Stores
Tractor Supply Co.
Brentwood, TN
Feb. 11

Corporate/Senior Manager
Corp. Mgr. Security Operations
Carvana
Phoenix, AZ
April 6
Sr. Loss Prevention Manager
Gap Inc.
San Francisco, CA
Oct. 29
Home Depot
Atlanta, GA
Feb. 18
Safety Manager
Wakefern Food Corp.
Woodbridge, NJ
May 1
Manager, Asset Protection Solutions Supply Chain
Walgreens
Windsor, WI
Mar. 25

---


---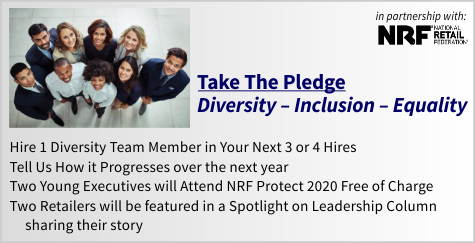 ---

Sometimes the best reaction is no reaction as the old expression "Silence is Golden" is more applicable than most think. Especially in a situation where you're unfamiliar with the surroundings, the people, the cultural beliefs, or the boundaries. The key is having the self-discipline not to react or speak. It can help prevent you from going too far or showing anger and it just may keep you from destroying a relationship or your reputation. Reacting is easy - listening and bidding your time isn't.

Just a Thought,
Gus



(content subject to approval)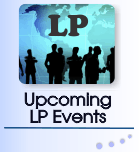 ---
Recruiting?
Get your job e-mailed to everyone... everyday
Post on our Featured Jobs Board!
Not getting the Daily?
Is it ending up in your spam folder?
Please make sure to add d-ddaily@downing-downing.com to your contact list, address book, trusted sender list, and/or company whitelist to ensure you receive our newsletter.
Want to know how? Read Here



36615 Vine Street, Suite 103
Willoughby, OH 44094
440.942.0671
copyright 2009-2019
all rights reserved globally