Emerging Loss Prevention Issues: Training is Key
Carol Leaman, CEO of Axonify, and Lisa LaBruno, EVP Retail Operations, RILA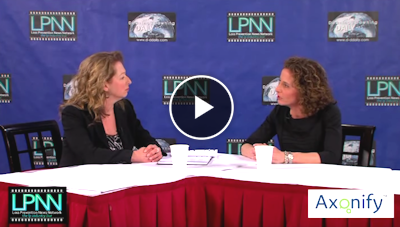 Filmed in January 2014 at the Daily's 'Live in NYC at the NRF Big Show 2014' event
Carol Leaman, CEO of Axonify, sits down with Lisa LaBruno, Executive Vice President of Retail Operations for the Retail Industry Leaders Association (RILA), to discuss the major challenges retail Loss Prevention programs face and how effective training can help mitigate those risks. Lisa describes the four areas of training associated with LP apprehensions, including the specific components of a successful training program.
Episode Sponsored By


---

---

Messages to the Loss Prevention Family
from Industry Leaders


John Matas, CFE, CFI - Macy's
Corporate Principal - Fraud & Profit Protection
An employee could have any number of motivators for stealing from your organization, but the 4 primary are: 1-Need, 2-Retribution, 3-Impulse, 4-Greed

Any employee, either currently working or returning from being unemployed, could fall into the first two motivators with the primary being obvious financial need. The second and most disturbing would be retribution against the company.

This retribution or perceived revenge will most likely be based on negative attitude against the company for being furloughed. Common sense would tell us that any theft or fraud that converts to money on the spot would be their top priority in first few weeks upon returning. Read more

We want to share your tips or advice with the industry - Submit here
---

---

How Do We Safely Restart the American Economy & Maintain Personal Privacy? It Can Happen.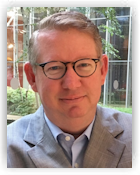 By Peter Trepp
CEO & President, FaceFirst
What we do next will change our tomorrow. U.S. unemployment rates have reached double digits and could rise to depression-levels or more soon enough. Peak infection rates appear to be in reach, but leaders are weary to reopen regions of the country for fear of new outbreaks. We are inexorably locked between a severe economic crisis and a severe health crisis. Reopening the American economy would relieve some of this pressure, but this is not as simple as putting people back to work. We also need to
reopen schools, airports, public venues and provide critical information to the medical community. How do we do that without putting lives at stake?

A patchwork of existing programs will, sadly, not get us there fast enough. Testing alone isn't enough.
Rolling shutdowns can be brutal. We are on verge of settling for less, when we don't need to.

The economy will reopen in two phases. Phase one, we are in today, is marked by individuals who have had COVID-19 and recovered. These people will be our frontline "safe workers" who have acquired the antibodies through illness and can return to "normal life" with little risk. Of course, this list will grow as more people recover. Phase two will occur months from now when a vaccine becomes widely available and everyone else will have acquired the antibodies. Based on public timetables these two phases could last two years or more.

If we want to restart the economy sooner rather than later,

we need a mechanism to know who has the antibodies and who does not. We need to certify individuals and share this certification as needed to return to work, school, travel, etc. We can also certify people who have tested negative for the virus. These people can be placed into jobs that are safe for them and the people around them. This distinction will help to quickly identify who needs the vaccine and who does not. Read more
---

---

NEW LPRC CrimeScience Episode Released Today:

Gus Downing joins industry leaders to discuss current crime data, how COVID-19 is changing retail, risks & vulnerabilities, and much more...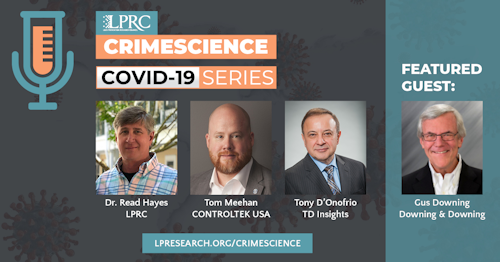 ---

Zebra/Forrester On-Demand Webinar
Hot or Not: The (Actual) Tech Investments for 2020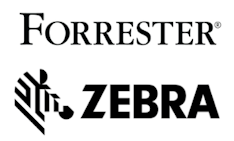 In this informative session, Guy Yehiav, General Manager & VP, Zebra Analytics, and Brendan Witcher, VP and Principal Analyst, Digital Business Strategy, discussed retail's hot or not tech investments. They talked about retail trends and strategy, including how that affects today's challenging environment.

This webinar is the first of a series of Zebra Prescriptive Analytics thought-leadership virtual events. Register Here!



Checkpoint's RFID Retail Solutions Include Security, Loss Prevention

Carl Rysdon, VP of RFID Solutions, recaps the various uses for Checkpoint's RFID in retail settings.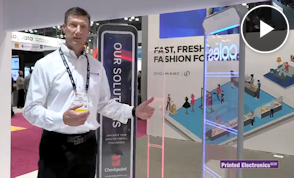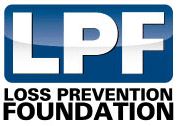 LPF Announces Kaseware as Newest Bachelor Partner
The Loss Prevention Foundation (LPF) announces its newest Bachelor Level Partner, Kaseware. The Bachelor level partnership allows Kaseware to provide LPQ and LPC certification course scholarships, as well as LPF memberships, to loss prevention industry professionals. Founded by the same team who built the FBI's investigative case management system, Kaseware merges investigation management, case management, link-analysis and open source intelligence into one intuitive solution. yourlpf.org

---

Coronavirus Update: April 23

US: Over 866K Cases - 49K Dead - 85K Recovered

Worldwide: Over 2.7M Cases - 188K Dead - 738K Recovered
U.S. Law Enforcement Deaths | NYPD Deaths: 31
Private Industry Security Guard Deaths: 63



New Retail Layoffs & Furloughs

Footlocker furloughs "majority" of store employees in the U.S. and Canada

Hudson reducing "majority" of workforce through furloughs and layoffs


---

Flu Shot Becomes Critical This Year For Everyone
CDC Director Clarifies Concerns Over Potential Second Wave Of Coronavirus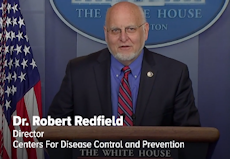 The head of the U.S. Centers for Disease Control and Prevention on Wednesday clarified comments he made to The Washington Post earlier this week about a potential second wave of the coronavirus later this year.

"I didn't say that this was going to be worse, I said it was going to be more difficult and potentially complicated because we'll have flu and coronavirus circulating at the same time," CDC Director Robert Redfield said during Wednesday's White House briefing.

"What he was trying to say was this: Everyone, get your flu shot. The flu comes back in the fall. Be smart, American people." huffpost.com

FEMA Publishes Coronavirus (COVID-19) Pandemic: Addressing PPE Needs in Non-Healthcare Setting

PPE's three pillars of practice: reduce, reuse and repurpose

This guidance summarizes how organizations should consider and manage their personal protective equipment (PPE) needs while ensuring the protection of workers during the coronavirus (COVID-19) pandemic response. All industries should immediately implement strategies to preserve existing supplies of PPE and find alternative work methods to address shortfalls. fema.gov

---

1st of Its Kind; Retail Industry-Wide
Safer Workspaces Guide

Kroger's Safer Workspaces:
Sharing What We've Learned: A Blueprint for Businesses

Now More Than Ever, Purpose Matters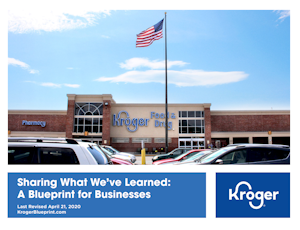 Kroger has issued a "Blueprint for Business" designed as a guide for grocers, restaurants, foodservice companies and others for creating safer workspaces during the coronavirus outbreak and shaping plans as much of the idled economy starts to reopen in the coming weeks. "We are sharing what we've learned to help businesses begin to reopen safely and in sync with their respective state plans," Kroger CEO Rodney McMullen said of the guide, which also includes input from business leaders in such places as Italy and China, which weathered the worst of the pandemic ahead of the US.

We will continue to add new information to the Blueprint in the coming days and weeks, so when the timing is right for businesses to safely reopen, we're all prepared to keep our communities safe and supported, together.

This first installment of Sharing What We've Learned: A Blueprint for Businesses includes a 17-page PDF of recommendations, insights, best practices and downloadable creative assets to help businesses navigate the next phase of this unprecedented pandemic. We will continue to update the Blueprint in the coming days and weeks, providing additional resources, tools and templates for other industries to leverage. thekrogerco.com progressivegrocer.com

---

News Poll: Coronavirus severely affecting security industry

Security Systems News (Integrators & Alarm Co's) April Poll of Readers

Final results are in for this month's news poll showing that companies are being severely affected by the coronavirus outbreak.

In fact, an overwhelming 84 percent of respondents say they are being affected financially because of the coronavirus, with 46 percent saying, "Yes, greatly," and another 38 percent saying, "somewhat," with only 16 percent saying they are not being affected at all.

"Incoming calls for new systems and service calls have dropped off greatly," said one respondent. Another noted: "Have had cancellations of new installations as well as cancellation of monitored accounts because of job losses."

"Only mission critical businesses are open and only for emergency repairs/maintenance," added another respondent. "All other projects are on hold."

Looking directly at the supply chain, 77 percent said it has been impacted by the coronavirus, with just 23 percent not feeling the effects yet.

Asked when the economy will return to "business as usual," respondents were split, with 47 percent saying within the next 6 months, and the less optimistic group — at 38 percent — saying within 18 months. Only 15 percent feel it will take longer than 24 months to get back to normal. securitysystemsnews.com

UK: Retail violence surges as a result of coronavirus, union reveals

More than 3,500 assaults per day committed since the coronavirus outbreak began, new research reveals.

A survey by shopworker's trade union Usdaw, based on 4,928 responses, shows that since 14 March 62% were verbally abused, 29% were threatened, and 4% were assaulted.

The union believes this is an underestimation because the survey analysis assumes each respondent was only assaulted once and it was conducted in mainly larger trade union organised stores, which tend to be safer than smaller non-unionised workplaces.

Usdaw is calling for urgent action to tackle this growing problem and shadow home secretary Nick Thomas-Symonds is seeking assurances from government that tackling these crimes is a policing priority throughout this crisis.

Paddy Lillis, Usdaw general secretary, said: "We are shocked that violence, threats and abuse have doubled during this national emergency. talkingretail.com

Dozens of grocery store workers have died. Here's what workers say their employers did wrong
As the pandemic began to unfold, Reveal from The Center for Investigative Reporting reached out on social media to grocery store employees across the country to find out whether they feel safe at work and what their companies are doing to protect them. More than 600 responded. With dozens of U.S. grocery workers now dead from COVID-19, Reveal has found that major chains were slow to enact measures that could have protected these front-line employees.

At least 41 deaths reported as of Sunday in the Washington Post. Two were employees at the same Walmart in suburban Chicago; the family of one of them, Wando Evans, filed a wrongful death lawsuit against the company for failing to warn Evans about other employees who had symptoms of COVID-19 and for not enforcing social distancing or providing protective gear. These claims echo complaints that Walmart employees made to Reveal prior to Evans' death.

Reveal asked each of the nation's 10 largest grocery retailers – Walmart Inc., The Kroger Co., Albertsons Cos. Inc., Ahold Delhaize USA, Publix Super Markets Inc., H-E-B, Meijer Inc., Wakefern Food Corp., Aldi Inc. and Whole Foods Market – to respond to the concerns their employees raised. Some responded with press releases detailing their latest policies, but only Kroger agreed to an interview. orlandoweekly.com

'Shocking and disheartening': OSHA faces criticism for failing to protect workers amid the coronavirus
"OSHA has been totally absent from the response," said David Michaels, an epidemiologist and public health professor at The George Washington University who oversaw the agency during the Obama administration from 2009 to 2017. "It is shocking and disheartening because OSHA should be out front leading the federal efforts to protect workers."

Under federal law, the agency has jurisdiction over most workplaces in the country and can issue regulations and enforce them with inspections, citations and legal action. In recent weeks, OSHA has issued guidance on how to keep workers safe, such encouraging employees who are sick to stay home and providing hand-washing stations. But the guidance is "advisory in nature" and "creates no new legal obligations."

The agency says it has "a number of existing enforcement tools it is using to help address worker protections against COVID-19." They include an overarching authority to make sure companies provide workplaces "free from recognized hazards that are causing or are likely to cause death or serious physical harm to his employees."
The agency declined to say how many complaints related to the coronavirus outbreak it has received or what enforcement actions it has taken.

"OSHA can and will use enforcement, as necessary, to ensure the protection of workers exposed to COVID-19," OSHA said in a statement provided to USA TODAY. usatoday.com

OSHA won't crack down on businesses that fail to follow COVID-19 guidelines
As more of the nation's essential workers become ill with coronavirus, the federal agency responsible for employee safety is telling many of them that it won't crack down on businesses that fail to follow COVID-19 guidelines.

The U.S. Occupational Safety and Health Administration's position has left some workers, unions and advocates scrambling to figure out how to protect employees.

Workers say employers aren't cleaning worksites properly, providing protective equipment or telling them when coworkers became sick with the coronavirus, interviews and records obtained by the Milwaukee Journal Sentinel show. "Workers are left to fend for themselves right now," said Rebecca Reindel, safety and health director at the AFL-CIO.

Advocates say that advice is wildly inadequate: Police officers aren't trained in workplace safety, and many employees won't risk calling the police for fear of losing their jobs.

Jim Schultz of the nonprofit Wisconsin Committee on Occupational Safety and Health says his group has received between five and 15 inquiries or complaints each week during the last month from workers of grocery stores, gas stations, construction companies and other businesses.

When Illinois attorney Tony Kalogerakos asked OSHA to open an investigation into the death of a Walmart employee, the agency said it couldn't. wausaupilotandreview.com

---

Remote Workers Productivity
Employers Using Spyware

The Rise of Employee Surveillance Software

Why more organizations are investing in tracking remote workers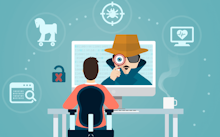 One effect of the new remote workforce is the significant increase in the investment of surveillance software.

"Surveillance software, in particular, can monitor what remote workers do on their devices by tracking keystrokes, regularly taking screenshots and using other methods," says Kaya Ismail on CMSWire.

"In some cases, businesses believe that just letting employees know they're being monitored has the psychological effect of keeping them productive," Ismail says. But the effect of these methods could backfire, Ismail warns.

However, using tools to actually spy on their digital movements or time spent in front of a screen can encroach on employee privacy and cause distrust," he says.

An alternative approach to tracking digital movements is to set clear goals and then give employees the autonomy to achieve them. That level of responsibility could motivate them to do good work. associationsnow.com

---

COVID-19 Prisoner Release Update

As Reported 4/20: Dozens of NYC Rikers Inmates Release Rearrested

Releasing a lot of ORC Repeat Offenders

At least 50 of the 1,500 inmates cut loose amid fears of the spread of COVID-19 behind bars in recent weeks have already landed back in jail — and in some cases were set free yet again. Some 300 of them face violent felony charges.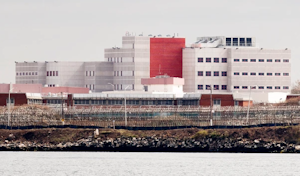 The re-offenders — just over 3 percent of those released — include a Rikers Island inmate initially jailed for allegedly setting his girlfriend's door on fire and choking her mother, who was released early only to return to the Bronx apartment and allegedly threaten to kill the whole family.

Another, who was serving a 60-day sentence for theft, was charged with burglarizing Queens' Singh Farm grocery store to the tune of more than $9,000 three weeks after his early release.

Among the city's worst repeat offenders is Darryl Naser, 25, who was rearrested five times in April alone after being released March 27, records show. Naser, who police describe as a "transit recidivist," was first jailed on charges of grand larceny and possession of stolen credit cards before his coronavirus-related release. He was arrested again April 1 on a burglary charge, and on April 4, April 6 and April 8 on drug possession charges.

He was released without bail each time, as he was after he was picked up yet again at the Herald Square subway station on Friday and charged with third-degree criminal possession of stolen property, court records show. Police said he was caught stealing a purse.

Charles Abbriano, a 53-year-old Staten Island man with a history of low-level crimes, was hit with a one-year sentence in January for several theft cases. He was released early on March 25. The next week, Abbriano was pinched for petty larceny and released — only to be picked up again on April 9 for allegedly trying to steal a packed furniture truck with three other men in Dongan Hills, records show. nypost.com

2 Men Freed From Jail by California Coronavirus Order Rearrested
Others have been rearrested on accusations ranging from indecent exposure to burglary.

Monmouth County, NJ, Released Prisoner Rearrested for Shoplifting & Theft

Florida Inmate Released Rearrested for Murder

Louisville, KY., Released prisoner rearrested for murder


Bureau of Justice Statistics: 2018 Update on Prisoner Recidivism:
A 9-Year Follow-Up Period (2005-2014)



68% of released prisoners are arrested within 3 yrs., 79% within 6 yrs.,
83% within 9 yrs.

• The 401,288 state prisoners released in 2005 had 1,994,000 arrests during the 9-year period (2014), an average of 5 arrests per released prisoner. Sixty percent of these arrests occurred during years 4 through 9. bjs.gov

---

Revise Policies to Facilitate Return to Work
Before employees start returning to work onsite, employers need to define the new normal by creating or revising policies to address a range of critical workplace issues, including employee relations and benefits.

Social distancing may now be a company mandate, for example, rather than a suggestion, while meeting rooms may have capacity limits, and the checking of employees' temperatures when they arrive each day may be required.

"Employers who communicate with their workforce and act in ways that demonstrate genuine concern for employee health and safety will probably see reduced risk of worker illness or further outbreak and increased productivity as the workplace phases back to required output," said Mark Terman, an attorney with Faegre Drinker in Los Angeles.

Employee Relations: Keep Up Communications shrm.org

GameStop cuts wages and offers the choice of being furloughed
Reopening stores in Georgia and South Carolina, with two-thirds open for curbside pickup.

Gap Didn't Pay April's $115M Rent Bills

Sycamore Partners Asks Court to Get Out of Victoria's Secret Deal

Texas Retailers Gear Up for Curbside Pickup Next Week

Rite Aid Expands Covid-19 On-Site Testing: 24 Locations Across 8 States

NYPD: 1,425 uniformed + 367 civilian members out sick with coronavirus; 2,763 have recovered

Jewelers Are Closed, but Burglars Are Still Active, JSA Says
---
Microsoft Proposes Privacy Controls for COVID-19 Contact Tracking, Tracing
As governments broaden use of digital technologies to stem pandemic, sensitive health and location data need to be protected, company says.

Microsoft: Preserving privacy while addressing COVID-19

Microsoft this week proposed a series of privacy measures that governments, public health authorities, industry stakeholders, and others should consider amid efforts to use new technologies for tracking people infected with the COVID-19 virus and for tracing people with whom they have come into contact.

The proposed measures include the need for organizations participating in these efforts to get meaningful consent from people before collecting or using their data; to have controls for protecting the data; and to ensure that any data that is collected is purely for public health purposes.

Microsoft also wants to give users control over where their data is stored and how it is shared. In addition, the company advocates minimal data collection and deletion of all data once the emergency has passed.

Facebook, Google, and Apple all have similar initiatives to help various government, healthcare, and other entities battle the COVID-19 pandemic. Google and Apple, for instance, are building support into their respective mobile operating systems for Bluetooth-based contact tracing apps that will allow government healthcare authorities to alert mobile device users if they have been exposed to someone with COVID-19. darkreading.com

New Platform Collects COVID-19 Threat Intelligence

Pandemic-Related Threat Feed Designed to Assist Efforts to Mitigate Risks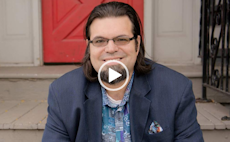 A group of companies, including Cloudflare and GitHub, are joining with 3,000 volunteers to collect pandemic-related threat intelligence. The group, called the COVID-19 Cyber Threat Coalition, hopes that its threat intelligence platform will help thwart cybercriminals' efforts to take advantage of the pandemic.

The platform is designed to supplement the existing defensive structures with a public threat feed, Espinosa says. It's already ingesting 100 million indicators of compromise a day.

In this video interview with Information Security Media Group, Espinosa discusses:

• What types of threats enterprises are facing as cybercriminals try to take advantage of the pandemic;

• What types of threat intelligence the COVID-19 Cyber Threat Coalition is collecting;

• How the healthcare industry is continuing to get hit by ransomware.

Espinosa, who is CEO of Security Fanatics, is spokesperson for the COVID-19 Cyber Threat Coalition. He's the co-author of the cybersecurity book "Easy Prey", a TEDx speaker and host of The Deep Dive, a syndicated radio show. govinfosecurity.com

'We were made for this': How Slack became king of the remote-work world

The workplace-productivity company became essential amid the coronavirus crisis, and in the process, rediscovered itself.

Slack made it possible for many of them to have conversations, ask questions, share information, make decisions. The platform combines the superficial simplicity of smartphone text messaging with the ability to separate and chronicle streams of workplace communication in a way that reproduces the culture of the open-plan office. The strings of messages are democratic, energizing, and also sometimes distracting. In the pandemic, Slack let the people who could keep working, keep working.

As business swerved to avoid the coronavirus, it was turning to Slack for help.

Before the pandemic, Slack counted 65 of the 100 largest public companies in the U.S. as customers, along with The Washington Post and The New York Times, and a dozen agencies of the American government (including the State Department and, reportedly, the National Security Agency). Slack had defined this new form of workplace communication and had grown in less than seven years to more than 110,000 paying customers and $630 million in annual revenue. fastcompany.com

NSA shares list of vulnerabilities commonly exploited to plant web shells

NSA and ASD issue joint advisory on detecting and dealing with web shells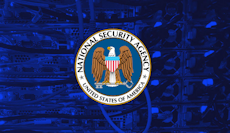 The US National Security Agency (NSA) and the Australian Signals Directorate (ASD) have published a security advisory this week warning companies to search web-facing and internal servers for common web shells.

Web shells are one of today's most popular forms of malware. The term "web shell" refers to a malicious program or script that's installed on a hacked server.

Web shells provide a visual interface that hackers can use to interact with the hacked server and its filesystem. Most web shells come with features to let hackers rename, copy, move, edit, or upload new files on a server. They can also be used to change file and directory permissions, or archive and download (steal) data from the server.

In a report published in February this year, Microsoft said it detects around 77,000 active web shells on a daily basis, making this web shells one of today's most prevalent malware types.

The two agencies have now published a joint 17-page report [PDF] that contains tools to help system administrators detect and deal with these types of threats. The advisory includes:

Some of the tools mentioned in the advisory are also available on the NSA's GitHub profile. zdnet.com

New NIST Cybersecurity White Paper:
Mitigating the Risk of Software Vulnerabilities by Adopting a Secure Software Development Framework (SSDF)


The whitepaper recommends a core set of high-level secure software development practices - called a secure software development framework (SSDF) - to be added to each software development life cycle (SDLC) implementation. The paper facilitates communications about secure software development practices amongst business owners, software developers, and cybersecurity professionals within an organization. Following these practices should help software producers reduce the number of vulnerabilities in released software, mitigate the potential impact of the exploitation of undetected or unaddressed vulnerabilities, and address the root causes of vulnerabilities to prevent future recurrences. Software consumers can reuse and adapt the practices in their software acquisition processes. Read Here

Zoom Hits Milestone on 90-day Security Plan, Releases Zoom 5.0
Robust Security Enhancements Include Support for AES 256-Bit GCM Encryption

Legions of cybersecurity volunteers rally to protect hospitals during COVID-19 crisis
How COVID-19 is Influencing Cannabis Expansion
The cannabis industry is considered one of the fastest growing industries in the United States and has seen a recent development of new facilities and an expansion of state programs. However, many companies with plans to build new facilities or apply for a license this year have had to put their plans on hold due to the Coronavirus.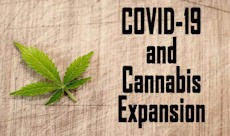 Investors have pulled or delayed funds to open new facilities and facilities currently in operation have had to change their operating procedures temporarily. States are having to prioritize what is important right now, which for some, is not voting on the legalization of recreational or medicinal cannabis or expanding existing programs.

Is cannabis access likely to expand?

Some believe that states that have not already, will now consider legalizing medicinal or recreational cannabis in hope of helping the struggling economy. Since cannabis has assisted states by increasing the number of jobs and increasing cash flow, this may be an option that states seek post COVID. A study by New Frontier Data also states that by "recognizing fully legal cannabis at a federal level, it could create 1.6 million jobs and contribute $128.8 billion to federal tax coffers." Read more

The Impact of the COVID-19 Crisis on Cannabis Business Insurance

For an industry that employs more than 240,000 workers in 33 states—and generated $1.9 billion in state and local tax revenue in 2019—concern is merited. The question is, will insurance play any role in trying to help cannabis retailers and cultivators weather the economic storm? The answer is complicated.

Marijuana and insurance before the pandemic

Prior to the Coronavirus pandemic, the need for a comprehensive approach to insuring various aspects of the marijuana industry was becoming increasingly critical for everyone from growers to dispensary owners, and there were signs that the insurance industry was starting to pay attention.

However, according to NCRMA chairman Rocco Petrilli, the relationship between most cannabis businesses and insurance companies—and with insurance generally—was secondary for an emerging industry more focused on other critical areas such as startup operations, funding, licensing, regulations, and growth.

"It's impossible to say what things are going to look like when we get through this and come out on the other side," says Gilligan. "The economy is getting hit hard—hopefully we recover quickly. Some industries will likely never be the same. Some won't survive. Others will thrive…and I'm optimistic that state and local governments will pave the way for the insurance industry to cover cannabis businesses moving forward." cannabisbusinessexecutive.com

Las Vegas police seize $8.6 million worth of marijuana at illegal grow house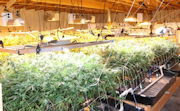 Las Vegas Metropolitan Police said they found thousands of marijuana plants worth more than $8 million at a warehouse in the northeast valley Wednesday. Police said the SWAT team located the warehouse in the 4600 block of Judson Ave., near Carey Ave. and Lamb Blvd, on April 15. While serving a warrant, LVMPD Narcotics located approximately 5,700 marijuana plants, weighing approximately 868 lbs. LVMPD estimated the street value of the marijuana at $8.6 million. fox5vegas.com

Coronavirus gave cannabis companies a big bump in sales
Managing employer risk in the age of the coronavirus

Hemp CBD: Even Without FDA Regulations, Class Action Suits May Go Forward

The highest-paying jobs in the cannabis industry
---

---
---

Forter publishes report on Covid-19 impact on fraud and consumer behaviour

Frausters are exploiting confusion and uncertainty, targeting increasing number of people working & shopping from home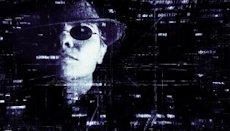 As the pandemic sweeps across the globe, government responses have included enforced social distancing and financial support to beleaguered economies. Merchants who sell non-essential goods have responded by closing physical stores, and in some regions also their online operations. Consumers have begun to shift their purchases, even those of essential items such as groceries, online.

Increased fraud activity
As people adjust to working from home, Forter sees a marked increase in social engineering fraud. These types of frauds are associated with fake emails purporting to be from HR and corporate addresses. Here fraudsters invite people to click for more information, instead they take victims to malicious sites.

With a shift to online shopping in Apparel and Accessories, Forter sees an increase in gift card purchases. While a higher number of legitimate buyers usually means that fraud rates drop, gift card fraud rates have not. Fraudsters have noticed an increased demand of the completely virtual merchandise that is easy to monetise.

Embracing eCommerce
"With more consumers buying online, we expect merchants who hadn't considered eCommerce are now trying it," continued Reitblat. "Merchants that had already adopted eCommerce struggle to meet this increase in demand. Working collaboratively from home and hiring to meet the volume create obstacles for those who manually review transactions for fraud."

Enterprise times: What this means for business?
Last year, overall fraud attacks increased by 19% across a global scale. Security analysts expect this trend to intensify as retailers address the impact of a global pandemic. This is an interesting report which should support any enterprise face the shifting eCommerce landscape. This is particularly the case as both consumer behaviour and online frauds evolve in the current environment. enterprisetimes.co.uk
Coronavirus Lockdowns Lead to Surge in Digital Piracy
Business is booming for illegal websites hosting pirated copies since stay-at-home orders went into effect in many countries during March. Visits by U.S. and U.K. residents jumped about 31% from February to March. Numbers from residents of Germany, Portugal, Spain and India were comparable, while Italy saw the largest jump, at over 50%.

The uptick from U.S. users in March meant the 19,000 website addresses in the company's database drew 137 million page views that month.

"Organized crime groups have increased their marketing [around coronavirus]."

The top pirate sites in the U.S., U.K., Germany, France, Italy and Spain served 50% more ads to users in the first quarter compared with the previous quarter. wsj.com

Senior Job:
HelloFresh Posted Associate Director, Safety & LP in Grand Praire, TX
The Environmental Health and Safety team is seeking an experienced Associate Director of Safety & Loss Prevention to support its corporate safety, environmental compliance, security programs. In this position, you will assist the Director of Safety & Security in managing multiple projects and multiple sites, inclusive of distribution center safety, corporate safety, building security, loss prevention design, site visits, investigations, and project management, as well as drive the safety culture and compliance in multiple sites, on-board and train site Safety & Loss Prevention Managers and conduct audits as necessary. indeed.com
*Position not posted on company website.

America's most popular meal kit most 5-Star-Reviews. HelloFresh has offices on 3 continents in 9 different countries. Expected revenue of between approx. $741.9M U.S. to $768.9M. With results coming May 5th. COVID-19 impact: They have started to see a further meaningful acceleration since the latter half of March 2020, driven by increased demand due to the heightened public focus on the evolving Covid-19 pandemic. hellofreshgroup.com

Target's April Digital Sales Up 275%

Amazon could see post-pandemic food delivery boost
---
Visalia, CA: Large group busted for meat market theft after leaving 'trail of meat' behind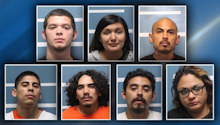 A large group of adults and minors were arrested after allegedly stealing meat from a meat market in Visalia, California. Around 4:30 a.m. Tuesday, Visalia police officers responded to a burglary at the Jalisco Meat Market. When officers arrived, they detained one adult and a boy under the age of 18, leaving the business. Officers followed a trail of meat to a nearby apartment, where they found more people that were involved. Detectives executed a search warrant at the home and found six adults and five minors connected to the burglary. Overall, 13 people were arrested for the crime. The subjects were booked on charges related to burglary, burglary during a stat of an emergency/looting, providing false information to a police officer, resisting arrest and warrants. komonews.com

Clarksville, TN: Police searching for 3 men linked to string of Lowe's robberies in mid-state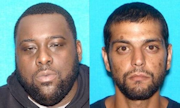 Clarksville Police are seeking assistance locating three men believed to be involved in several thefts at numerous Lowe's stores in the mid-state area. Bubbacar M. Camara, 24, has a robbery warrant on file stemming from an incident that occurred at the Lowe's on Madison Street around 6:00 a.m. on March 13, according to a Clarksville Police Department press release. Camara and his associates, Baha Hussam Abuhadba, and an unidentified white male, are also believed to be involved in several thefts from numerous Lowe's stores all over the mid-state. fox17.com

Durham, NC: Man tried stealing drills from Home Depot, threatened security officer with knife
Officers responded to a robbery call at around 1:30 p.m. on Tuesday at the Home Depot. When they arrived at the store, they were told that a man had put four power drills in his shopping cart and then tried leaving the store without paying. According to police, the suspect, identified as 47-year-old Tysean Urain Lunceford, got into a struggle with a loss prevention officer at the store when the officer approached Lunceford about the drills. During the struggle, the cart flipped over and Lunceford pulled a knife on the officer and "shoved it toward him several times," witnesses told police. The loss prevention officer was not injured in the scuffle. cbs17.com

Hopewell, NY: Two Repeat-Offenders charged with Burglary / Larceny for $370 Walmart theft

---

Shootings & Deaths

Las Vegas, NV: 1 dead in shootout inside the In-N-Out parking lot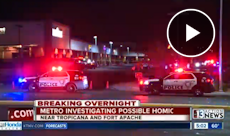 Las Vegas police are investigating a deadly shooting inside a fast food restaurant parking overnight. Police say three men got into an argument around 2 a.m. inside an In-N-Out Burger parking lot on Tropicana Avenue. Two men were walking and the third was having dinner in the parking lot with a woman, police say. Officers are looking into if one man was acting in self defense, saying one of the men walking started shooting and the man eating returned fire. It appears there is no connection between the 3 men at this time, authorities say. One of the men who was walking is dead. Police also say there is a gun store nearby that appears to have been tampered with, a possible attempted robbery incident. They are unsure if the gun store is connected to the shooting at this time. ktnv.com

Nashville to Pay $35K to Family of Man Slain at Waffle House

Live Oak, FL: Victim in Pawn Shop Armed Robbery now in stable condition

Robberies, Incidents & Thefts

Napa, CA: Report Of Man With Knife In Target Draws Police Response
A situation Wednesday afternoon involving a man with a knife inside a Napa Target store drew a response from the Napa Police Department. Officers responded to Target, at 12:49 p.m. to reports about a man wearing a bandanna across his face who was waving two knives and stumbling around, according to Napa police Lt. Chase Haag. The suspect was trying to open a box of knives with another knife and threatened store security while waving a knife prior to police arrival, according to a Napa Police statement posted to social media. "He was being monitored by loss prevention while officers were en route," Haag said. To defuse the situation and keep shoppers and store employees safe, officers responded with "less-than lethal" beanbag devices, as well as TASERs and guns, according to Napa PD. patch.com

Trio Arrested For Burglary After Crashing SUV Through Long Island Store
A Suffolk County Police sergeant spotted a 2003 Chevrolet Tahoe with a broken headlight in Deer Park shortly after 12:30 a.m. on Wednesday, April 22, prompting a traffic stop. During the subsequent stop, the sergeant spotted glass on the rear bumper on the SUV, multiple cartons of cigarettes, and boxes of vape pens inside the vehicle, police said. According to police, while speaking with the driver, a radio transmission was made regarding a burglary at Smoke Hub, on Bay Shore Road in Deer Park. dailyvoice.com

Salt Lake City, UT: How cops caught Las Vegas man who allegedly posed as FBI agent to rob St. George Jewelry store


Two women were working at family-owned Seven Oaks Fine Jewelers on Sept. 28, 2019, when a man wearing a straw cowboy hat, black jacket with "FBI" on the back, and a metal FBI badge on a lanyard around his neck walked in. He was carrying a black portfolio, handcuffs and a handheld radio. He also had a handgun in a holster on his right hip, according to the criminal complaint in U.S. District Court.

According to the complaint, the man began to leave, but turned toward a display case and started asking questions about the jewelry. "Came in looking for a suspect, might be leaving with an engagement ring," he told the employees. The two employees, one behind the counter and one a few feet from the man, displayed several jewelry items for him. At one point, he told the employee standing near him to get behind the counter with the other employee and pulled out a black handgun, according to the complaint. deseret.com

Fort Walton Beach, FL: Kids help catch Walmart shoplifter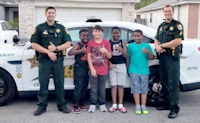 Mary Thompson, ran from loss prevention officers at the store after they tried to stop her. She left the store, jumped fences and hid in yards to avoid Okaloosa County Sheriff 's Deputies, who responded to a call about the theft. She was eventually found hiding in the backyard of a home, after four children told deputies where to find her, OCSO said. "She apparently asked the youngsters to be quiet, but they stepped up and did the right thing, earning Jr. Deputy Badges! Well done and thank you!," according to a Facebook post by OCSO. nwfdailynews.com

Corpus Christi, TX: Four men identified in early morning Burlington Store break-in

Pawtucket, RI: Police seek ID of suspect in grocery store robbery

Cape Coral, FL: Man barricades himself inside Circle K

Jefferson, GA: Family Dollar Employee arrested for theft of $1,000 of merchandise

Fairlea, WV: Deputies need help finding CVS shoplifting suspect in Greenbrier County

Bakersfield, CA: BPD looking for man wanted for shoplifting from Lowe's store

UK: Shoplifters On What They're Stealing Now All the Shops Are Closed
• C-Store – Willmar, MN - Burglary
• C-Store - Braselton, GA – Burglary
• C-Store – Cape Coral, FL – Burglary
• C-Store – Benton, AR – Robbery
• C-Store - Washington County, TX – Armed Robbery
• C-Store – Boston, MA – Armed Robbery
• Clothing – Visalia, CA – Burglary
• Dollar General – Baltimore, MD – Armed Robbery
• Dollar Tree – Norfolk, VA – Armed Robbery
• Grocery – Visalia, CA – Burglary
• Guns – Essex, MD – Burglary
• Guns – Tallahassee, FL – Burglary
• Hardware – Durham, NC – Armed Robbery / assault on LP
• Liquor – Oxnard, CA – Armed Robbery
• Pawn – Live Oak, FL – Armed Robbery / Owner wounded
• Restaurant – Baltimore, MD – Armed Robbery McDonald's)
• Restaurant – Pueblo, CO - Armed Robbery (Domino's)
• Vape – Suffolk County, NY – Burglary
• Walmart – North East, MD – Armed Robbery
• Walmart – Cedar Park, TX – Armed Robbery (Bank inside)

Daily Totals:
• 12 robberies
• 8 burglaries
• 0 shootings
• 0 killed

---


Joseph Coleman named Regional Loss Prevention Manager for Amazon Logistics at Amazon




Christine Cunningham named Regional Asset Protection & Safety Manager for Whole Foods Market





Adrian Loredo named Regional Loss Prevention Manager for Peloton Interactive


Carl Veld named Regional Loss Prevention Manager - Specialty Operations for Amazon
Submit Your New Hires/Promotions
or New Position
See all the Industry Movement


Feature Your Job Here For 30 Days -
70% Aren't On The Boards
Post your job listing
---
Featured Job Spotlights

Roanoke, VA
The District Loss Prevention Manager ensures shrinkage control and improves safety in the stores through proper investigation and training. This position is responsible to provide feedback, guidance and protection for our Team Leaders and Associates. This role has oversight and responsibility for approximately 8 to 10 store locations...

District Loss Prevention Manager
Knoxville, TN
● Investigate reports of asset losses, injuries, or harassment to determine proper facts and execute proper disciplinary actions. ● Conduct physical security checks to minimize asset loss and maintain CCTV and Alarm systems. ● Train new associates in the areas of Asset Protection and safety. ● Create and recommend ideas for increased shortage control and fewer accidents...

Fresno, CA
Our Area Loss Prevention Managers ensure safe and secure stores through the objective identification of loss and risk opportunities. Our Area Loss Prevention Managers plan and prioritize to provide an optimal customer experience to their portfolio of stores. They thrive on supporting and building high performance teams that execute with excellence...

Ontario, CA
Solink is looking for a dynamic leader to define and ensure the entire company is aligned on our product strategy. There are many facets to this role, but most importantly, you will manage and inspire the development team towards building a product that will continue to revolutionize the way our customers use video by creating opportunity through data....

Physical Security Leader
Corte Madera, CA
Responsible for leading and execution of the Protection and Prevention tiers of the Profit Protection strategy for all RH locations including our Corporate Campus in Corte Madera, CA - PROTECTION - Access Control | Alarms | CCTV | Guards - PREVENTION - Awareness | Audits | P&P | Training...

Loss Prevention Manager
Las Vegas, NV
● Demonstrate management leadership skill to achieve the goals of the Company. ● Experienced with and has knowledge of regulatory agencies to include: TSA, DOT and OSHA. ● Establishes and communicates a risk business plan consistent with the objectives of the Company that pro-actively identifies and corrects poor behaviors...

Featured Jobs
---
JOB TITLE
COMPANY
CITY/STATE
DATE ADDED

Vice President
SVP, Chief Safety & Risk Officer
Allied Universal
Santa Ana, CA
Jan. 6

Director
Dir. Global Asset Protection
eBay
Draper, UT
Mar. 6
Dir. Safety/Risk Mgmt.
Goodwill of SE Louisiana
New Orleans, LA
April 2
Director of Security
Grassroots Cannabis
Chicago, IL
April 6
Dir. Asset Protection SE
Home Depot
Atlanta, GA
Jan. 6
Dir. Loss Prevention Stores
Tractor Supply Co.
Brentwood, TN
Feb. 11

Corporate/Senior Manager
Corp. Mgr. Security Operations
Carvana
Phoenix, AZ
April 6
Sr. Loss Prevention Manager
Gap Inc.
San Francisco, CA
Oct. 29
Home Depot
Atlanta, GA
Feb. 18
National Mgr, ORC & Special Investigations
Rite Aid
Camp Hill, PA
April 6
Manager, Asset Protection Solutions Supply Chain
Walgreens
Windsor, WI
Mar. 25

---


---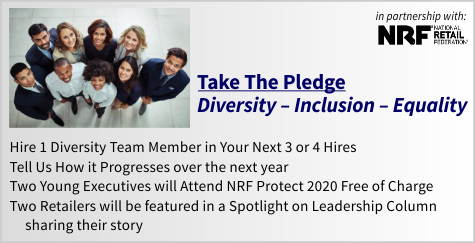 ---

Your self-evaluation is probably the most important document you'll write all year and it requires a degree of self-reflection and openness that, if done correctly, thoroughly, realistically and written well, will in actuality garner more respect than virtually anything else you can do. However, it's also a double-edged sword that mandates your adherence and constant effort to reach your written objectives and goals. The problem is that while most are rather open about their areas of improvement, very few actually quantify what they are going to do to improve and set specific goals that are realistically obtainable. The first step may be in just approaching and completing the reviews of your direct reports first and doing them with the same intensity and focus as you do yours. This step gets you in the game so to speak and allows you to tie yours into your teams and also may just give you some feedback you need to hear.

Just a Thought,
Gus



(content subject to approval)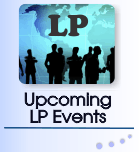 ---
Recruiting?
Get your job e-mailed to everyone... everyday
Post on our Featured Jobs Board!
Not getting the Daily?
Is it ending up in your spam folder?
Please make sure to add d-ddaily@downing-downing.com to your contact list, address book, trusted sender list, and/or company whitelist to ensure you receive our newsletter.
Want to know how? Read Here



36615 Vine Street, Suite 103
Willoughby, OH 44094
440.942.0671
copyright 2009-2019
all rights reserved globally