The D&D Daily's 'Top 10 ORC Cases of 2015-2020'

Publisher's Note:
Thank you to all of those who submit cases to the D&D Daily. A special thank you to Law Enforcement officials who partner with Loss Prevention professionals to keep the stores safe out there.

Follow along below as we count down the Top 10 ORC cases published in the D&D Daily from 2015 to 2020.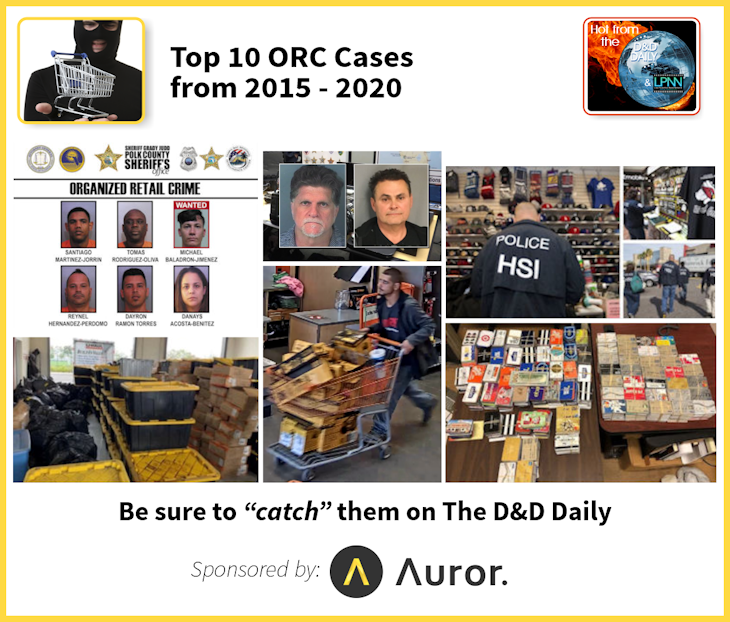 #1 (from January 16, 2015)
Palisades Park, NJ man sentenced to time served for role in $325 Million counterfeit-goods ring
A federal judge showed leniency toward a Bergen County, NJ man on Thursday, sentencing him to time served after determining that while he made "a series of bad choices," he was not a main player in a $325 million counterfeit goods ring. Dao Feng Shi, of Palisades Park, admitted in a plea deal last year to conspiring or attempting to traffic in counterfeit goods. He said ordered Ugg labels and attempted to stick them on about 300 non-brand-name boots to get rid of surplus merchandise from his shoe and accessory business. That act was unrelated to the large counterfeit operation, said his attorney, Lawrence Welle. Shi was among 29 people charged in 2012 for their alleged involvement in what prosecutors said was one of the largest counterfeit goods smuggling operations prosecuted in the United States. The suspects attempted to import Chinese knock-offs, such as fake Nike shoes and Gucci handbags, through Port Newark-Elizabeth over several years, authorities said. Law enforcement officials arrested suspects in New Jersey, New York, Florida, Texas and the Philippines.

#2 (from January 8, 2016)
Leader Of International, $200 Million Credit Card Fraud Scam
Sentenced To 80 Months In Prison
TRENTON, N.J. - A New York man was sentenced today to 80 months for leading one of the largest credit card fraud schemes ever charged by the U.S. Department of Justice, U.S. Attorney Paul J. Fishman announced.

Tahir Lodhi, 56, of Hicksville, N.Y., previously pleaded guilty. Lodhi directed the activities of a number of other conspirators in fabricating more than 7,000 false identities to obtain tens of thousands of credit cards. They doctored credit reports to pump up the spending and borrowing power associated with the cards. Lodhi and others then borrowed or spent as much as they could, based on the phony credit history, but did not repay the debts, causing more than $200 million in confirmed losses to businesses and financial institutions.

The conspiracy generated enormous profits for Lodhi and his conspirators - even though they spent millions of dollars sustaining the elaborate network of drop addresses and running credit reports on the thousands of false identities. Records of the New York and New Jersey Departments of Labor reveal that many of Lodhi's conspirators had no reported legitimate employment in the last five years. Nonetheless, Lodhi and his conspirators used the proceeds of the criminal enterprise to buy luxury automobiles, electronics, spa treatments, expensive clothing and millions of dollars in gold. They also stockpiled large sums of cash.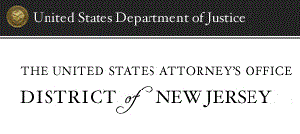 Lodhi and his conspirators also relied upon complicit businesses, including several jewelry stores in the Jersey City, N.J., area, to extract money from the fraudulent cards. The complicit businesses would allow certain conspirators to conduct sham transactions on the phony cards and would then receive the proceeds from the credit card companies and split them with the other conspirators.

Due to the massive scope of the conspiracy, which involved more than 25,000 fraudulent credit cards, loss calculations are ongoing. Final figures may grow beyond the present confirmed losses of more than $200 million. justice.gov

#3 (from May 9, 2016)
Woman gets 3 years for role in $200M credit card fraud scam
A Philadelphia woman has been sentenced to more than three years in prison for her role in a $200 million credit card fraud scheme the U.S. Department of Justice calls the largest it has prosecuted. Vernina Adams had pleaded guilty. She was sentenced Friday in federal court in Trenton, New Jersey.

The Department of Justice says the New Jersey-based crime ring created more than 7,000 fake identities to get tens of thousands of credit cards. Nineteen people were charged, including the 34-year-old Adams in 2013.

#4 (from December 13, 2019)
Brooksville, FL: Criminal trio arrested after decades of heists,
stealing over $30 Million in jewelry and cash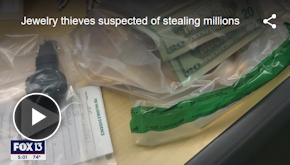 A coordinated trio of criminals has been targeting jewelry stores in Hernando County and across Florida for more than eight years, making off with about $16 million in gold, silver, jewels, and gems. They are experienced thieves whose histories of stealthy burglaries go back decades. Since 2011, investigators have been working to catch up with them, and it appears their efforts have finally paid off. Hernando County Sheriff Al Nienhuis announced Thursday the arrests of three men he says are responsible for at least 23 sophisticated burglaries across the state. These burglaries were not typical smash-and-grab thefts. Two of the suspects, Michael Ornelas and William Granims, were convicted in 1999 of robbing at least 50 jewelry stores across the southeast, and they served time in federal prison. In 2008, Ornelas and Granims were out of jail and apparently reunited to pick back up where they left off. As they prepared to rob a jewelry store in Chicago, law enforcement officers arrested them. Now they face a long list of charges and many years in prison. Over the course of many years robbing jewelers, the men are believed to have stolen upwards of $30 million worth of jewelry and cash. fox13news.com

#5 (from January 5, 2015)
$25M Hack: 16 different retailers hacked by one cybercriminal group,
according to report
A sophisticated group of cybercriminals has stolen over $25 million by hacking into the infrastructure of numerous financial institutions in Russia and former Soviet Union countries, as well as into point-of-sale systems belonging to U.S. and European retailers. Researchers from Russian cybercrime investigations firm Group-IB and Dutch security firm Fox-IT have dubbed the cybercriminal group Anunak, after the primary malware program in its toolset. Starting in the second quarter of 2014, the Anunak group targeted retailers in the U.S., Australia and Europe with the goal of infecting point-of-sale (POS) terminals with malware that can steal payment card data during transactions. At least 16 possible breaches have been identified at retail organizations - 12 of them in the U.S. - and theft of credit card data was confirmed in three of those cases, the researchers said in their report. According to sources, retailers said to have been hit by Anunak include Staples, Sheplers, Bebe and undisclosed others. networkworld.com forbes.com

#6 (from September 29, 2015)
Ringleader of $24M identity theft ring gets 15 years
Federal authorities say that the sentencing of a woman on Friday brings to an end a huge $24 million scheme in which 10 women from Alabama and Georgia stole more than 9,000 identities from the U.S. Army, several Alabama state agencies and Georgia companies and used them to defraud the government through falsified tax returns. Keisha Lanier, who the U.S. Attorney's Office prosecuted as the ringleader of the operation, was sentenced to 15 years in prison to be followed by three years of supervised release. She was also ordered to forfeit $5,811,406. montgomeryadvertiser.com

#7 (from July 26, 2017)
Florida Ring Leader Gets 7yrs Prison For Stolen Credit Card Trafficking Ring
Involving More Than 114,000 Accounts And Losses Of $23 Million
Bought CC#'s Online - Made Fake Cards - Purchased Goods Worth $23M
A Florida man was sentenced today to 73 months in prison for his role in a conspiracy to possess and traffic stolen credit card data held by New Jersey residents.

Between January 2010 and July 2013, Gonzalez obtained and possessed stolen credit card data for more than 114,000 credit card accounts. Gonzalez purchased the stolen credit card information from various vendors. These vendors sold stolen credit card data obtained from network intrusions into various corporate victims, including major retailers in the state of New Jersey. The stolen credit card data was used by Gonzalez and others to create counterfeit credit cards, which were used to enter into unauthorized and fraudulent transactions. The credit card issuers associated with the more than 114,000 stolen credit card accounts suffered a combined loss of more than $23 million.

In addition to the prison term, Judge Salas sentenced Gonzalez to five years of supervised release, fined him $100,000 and ordered him to forfeit a number of items, including a house, boat, car and $30,000 in jewelry. justice.gov

#8 (from October, 2019)
Biggest International Organized Gang Busted in History
Nationwide ATM Skimming Gangs Hit U.S. for $20M - All Coordinated

- 18 Members Of International Fraud & Money Laundering Conspiracy
- ATM Skimming Gangs
- Charged In Manhattan Federal Court

Defendants directed, or worked in, teams that the Skimming Organization deployed across the United States in order to carry out ATM skimming attacks, casing ideal locations for the attacks, installing skimming devices on ATMs, removing those devices, and cashing out large numbers of fraudulent debit cards manufactured as a result of the skimming operations. Other defendants assisted in receiving packages containing skimming devices or component parts that were shipped from other parts of the U.S. and from abroad. Other defendants assisted in engineering the skimming devices that the Skimming Organization used. Still other defendants laundered the proceeds of the skimming attacks through bank accounts, properties, businesses, and the transportation of bulk cash.

The defendants carried out hundreds of ATM skimming operations across the U.S., including in New York and at least 17 other states. The scheme defrauded financial institutions and individual victims of more than $20 million. justice.gov

#9 (from January 30, 2015)
Federal agencies seize more than $19.5 million in fake NFL merchandise during 'Operation Team Player'

Federal officials teamed with the National Football League (NFL) Thursday to announce the results of a nationwide law enforcement effort aimed at combatting counterfeit sports merchandise. Speaking at a NFL news conference, U.S. Immigration and Customs Enforcement (ICE) Director Sarah R. Saldaña, U.S. Customs and Border Protection (CBP) Director of Field Operations William K. Brooks, and NFL Counsel Dolores F. DiBella discussed the results of the initiative, dubbed "Operation Team Player." This year's operation began immediately following the conclusion of Super Bowl XLVIII and targeted international shipments of counterfeit merchandise as it entered the United States. Authorities identified warehouses, stores, flea markets, online vendors and street vendors selling counterfeit game-related sportswear and tickets throughout the country. ice.gov

#10 (from June 2, 2015)
Dallas's Collins Street Bakery controller & wife plead guilty to $17M embezzlement
The wife of a former executive with a Texas fruitcake company has joined him in pleading guilty in a nearly $17 million theft case. Prosecutors in Dallas on Monday announced the plea deal for the 64-year-old wife of ex-Collins Street Bakery controller Sandy Jenkins. He was fired in 2013 when his embezzlement was uncovered. Jenkins earned less than $50,000 annually when he stole company funds for the couple's lavish lifestyle of private jets and expensive cars. The 66-year-old Jenkins in 2014 pleaded guilty to mail fraud, conspiracy to commit money laundering and making a false statement to a financial institution. He faces 60 years in prison and repaying the money, his wife faces three years in prison.
---

Click here to read all of the Daily's exclusive retail crime reports

---
Auror
Sponsor of the D&D Daily's ORC News Column

Thanks, Auror, for making this column and this report possible.
Hey LP and AP Execs - Thank Auror!