---

Will COVID-19 further accelerate the decriminalization of shoplifting in the US?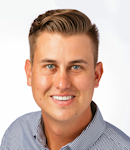 By Bobby Haskins, Director of Market Development - North America & Retail Asset Protection at Auror, the Retail Crime Intelligence Platform.

Since 2000, 40 states raised their felony thresholds and 9 states have done that twice. This is leading to an increase in ORC activity for all retailers. In fact, the National Retail Federation (NRF) National Retail Security Survey found that total shrink topped $50bn in the USA for the first time in 2018. The Federal Bureau of Investigations (FBI) estimates Organized Retail Crime is responsible for $30bn in loss per year nationally.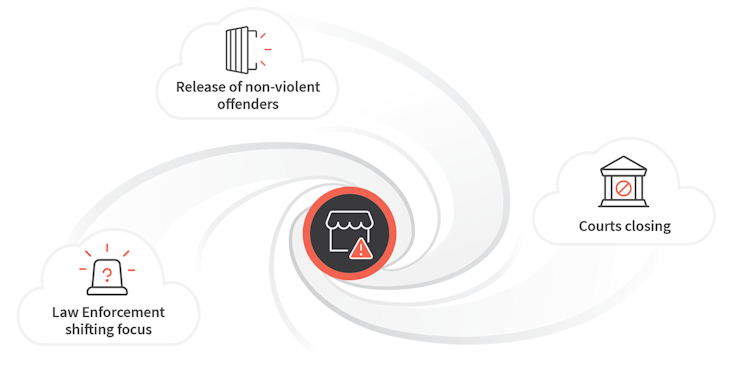 As we all know, prior to the COVID-19 pandemic the loss prevention (LP) industry was already in a dramatic shift due to the decriminalization of retail theft. This raises the question, what does a post COVID-19 LP industry look like and are we seeing a further acceleration of retail crime decriminalization? There is no question that COVID-19 is slowing our global economy, here are three ways the economic slowdown is impacting the fraud triangle and criminal justice policy changes.

Read the full article here which covers the following topics:

• How a change in environmental factors is leading to increasing crime rates
• How these changes are creating the perfect storm for retail theft
• Impacts on LP departments being asked to do more with less
• Will this become the new normal for our criminal justice system and the industry?

Our thoughts are with those personally and professionally impacted by COVID-19. We also want to express our heartfelt gratitude with those on the frontline everyday working hard to protect their customers and associates during these times. It's been incredible to watch our industry rally around each other over the past few months.

Click here for the full article.
---

---

Messages to the Loss Prevention Family from Industry Leaders


Paul Jones
Vice President Asset Protection & Facilities, Ralph Lauren

Things to think about. These are my personal thoughts.

We will see ORC hit stores at a higher level than pre-Corona. Financial pain will cause this to increase. The release of prisoners in mass will also continue to fuel this issue as potential jobs are limited.

I recommend going back to basics:

a-Control your box. Greeters if possible- or flex coverage from another area in your store to greet.

b-Review hard hit stores pre pandemic and plan coverage.

c-You will need boots on the ground to deter.

d-Review online sites for your product now and after opening gauge the increase and work with the appropriate authorities to address.

e-Public view and facial recognition will not help a lot as people will be wearing masks... including your ORC offenders.

Connect with groups like LPRC and network with your peers on this topic/approach- Build your coalition today. Have your teams go through the ORC certificate course that LPF offers. I recommend deterring as opposed to apprehension. I also recommend you begin thinking about return policies in the new environment.
We want to share your tips or advice with the industry - Submit here
---

---

Retailers: Learn How to Navigate Uncertain Times With Security Technology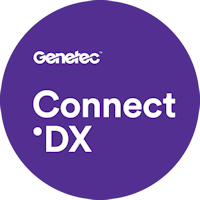 Join Genetec for a conversation with leaders from Retail and Quick Service Restaurants (QSR) on Tuesday, April 21st at 5:15 pm – 5:45 pm EDT/ 2:15 pm - 2:45 pm PDT.

During this session, we will discuss current challenges facing the retail industry, and the importance of security technology in navigating these uncertain times.

Register here: www.genetec.com/connectdx

Here's a video clip of the session.


If The Shoe Fits: Using Retail Data Analytics to Boost Sales & Increase Loyalty
Wednesday, April 22 @ 2-3 PM ET

This webinar will highlight the paradigm shift lead by the Shoe Carnival Loss Prevention organization towards profit optimization driven by data-driven insights. This webinar will cover:

● Measuring eComm vs. Brick & Mortar purchases
● Tracking BORIS transactions & just how BORIS or BOPIS is effecting Shoe Carnival
● Integrating handheld POS data
● Tracking & improving loyalty programs
● And more…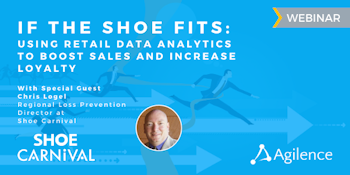 TMA Seeks Feedback on Revised UL Virtual Workplace Guidelines


In response to a request from TMA, UL published a statement March 16th on Monitoring Station Certifications, as our members worked to minimize the impact of COVID-19. An initial set of guidelines for virtual workplaces was included for stations considering at-home operators as part of their contingency planning.

Since then, it's become clear that health risk mitigation measures will likely be required for longer than any of us had anticipated. UL now seeks feedback from industry stakeholders that rely on UL Certifications as part of their own risk management programs to review the updated Guideline revisions, which are intended to better define virtual workplace security measures.

Security professionals are asked to review the revised draft of Virtual Workplace Guidelines that incorporate some initial suggestions. You can share your feedback here: tma.us

PCI: 7 Common Questions about CPEs During COVID-19


Continuing professional education is an important component of PCI SSC Qualification. Staying up to date, even during the COVID-19 pandemic, with the latest knowledge, techniques, and insights helps support the Program Participant's ability to effectively conduct the tasks and responsibilities associated with a PCI SSC Qualification. We sit down with Elizabeth Terry, Senior Manager, Community Engagement, to answer some common questions regarding maintaining Continuing Professional Education Credits (CPEs) during COVID-19. pcisecuritystandards.org

---

Coronavirus Update: April 20

US: Over 770K Cases - 41K Dead - 71K Recovered

Worldwide: Over 2.4M Cases - 168K Dead - 642K Recovered
Security Officer Death Toll: 60 | NYPD Death Toll: 29
Running List of Law Enforcement Deaths Nationwide
---
Walmart Being Tested Like Never Before

150,000 On Leave - 18 Deaths -
Mayors & Governors on Edge
Shoppers to Close - 100% Wearing Masks
- Need 50,000 More
Walmart's Coronavirus Challenge Is Just Staying Open
10% (150,000) workforce on leave - Disable theft-detection @ self-checkout?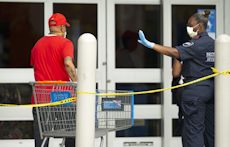 Walmart is being tested like never before by a coronavirus pandemic that has shut down much of the nation, put 10% of its workforce on leave and led to at least 18 deaths at the company. Managing the health of workers and shoppers, reassuring local officials, and keeping stores and warehouses staffed have become a massive effort inside Walmart at a time when customers are relying more than ever on the nation's largest retailer.

"We are one of the few places in the country where a sizable amount of people are gathering," said Dan Bartlett, a former Bush White House official who is now a senior Walmart executive. The company has been in communication with "just about every mayor and governor you can think of."

Walmart executives have debated various issues, such as whether to give masks and gloves to workers, when to close and clean stores, how to control shoppers who get too close to workers and each other, and even whether to disable the theft-detection systems connected to self-checkout machines, according to people familiar with the discussions. wsj.com

In Case You Missed it Friday
Walmart will require all associates to wear masks or other face coverings at work
Walmart and Sam's Club will require their approximately 1.5 million U.S.-based associates to wear masks or other face coverings beginning on Monday, according to a memo sent by the CEOs of Walmart U.S. and Sam's Club, a Walmart division. The retailers will also encourage customers to wear face coverings, according to the memo, which is dated Friday. cnbc.com

Walmart to add 50,000 more employees on top of the 150,000 they just hired
We recently committed to hiring more than 150,000 new associates by the end of May. Since then, we've had over 1 million applicants, hiring an average of 5,000 people per day. I'm pleased to share we reached our goal in less than a month – more than six weeks ahead of schedule. But we can do more. Today, we're announcing a new commitment to hire an additional 50,000 associates.

These hires will primarily be temporary associates and will support our current associates and customers in locations with specific needs. We are humbled and proud to be able to give an opportunity to so many workers during this critical time.

To hire these 150,000 new associates, we've worked with more than 70 companies that have furloughed workers. We're seeing these associates come to us from restaurant and hospitality industries and other retailers. Of the associates hired, approximately 85 percent are being hired into temporary or part-time roles. While many of these associates want temporary employment that serves as a bridge during this time, we also expect others to convert to permanent roles.

We'll continue to hire new associates through our expedited hiring process – from application to offer as quickly as 24 hours. walmart.com
---

US protestors decry shelter in place orders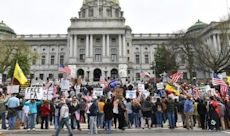 Hundreds of people including lawmakers gathered in the US state of Pennsylvania Monday to protest measures that are urging most of the nation to stay home due to the coronavirus pandemic

The "Patriots Rally" demonstration in state capital Harrisburg follows similar protests -- cheered on by President Donald Trump -- elsewhere in the United States, including in Michigan, California and Ohio.

Protestors say government regulations intended to halt the spread of COVID-19 -- a highly contagious virus that's killed more than 40,000 people stateside, having ravaged several countries in the European Union -- limits individual freedoms and harms the economy. yahoo.com

Lowe's in Upstate NY briefly shut down by county exec for violating
social distancing rules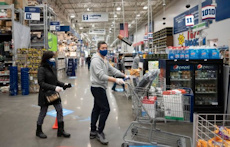 Big Flats, N.Y. — The Lowe's in Big Flats, New York, was ordered to shut down briefly by Chemung County Executive Chris Moss for violating the state's social distancing rules during the coronavirus pandemic.

According to Spectrum News, Moss authorized the closure of the Lowe's in Big Flats on Sunday, April 19, following "continual violations" of Governor Andrew Cuomo's executive order on social distancing. The store had reportedly received multiple verbal and written warnings. The closure was extremely brief, and the store was open Monday morning.

The Chemung County Health Department required the store to submit a plan to better comply with the rules in the future. A representative from Head of State Government Affairs for the Northern Region for Lowe's Companies submitted a plan that was approved on Sunday evening, according to WBNG-TV. The new measures in place at the Lowe's include:

The new measures in place at the Lowe's include:

• Posting an associate at the front entrance of the store
• Utilizing technology to track the amount of customers in the store
• Limit the store traffic to 4 customers per 1,000 square feet of building space
• Hire security or off-duty law enforcement to assist with crowd control as soon as feasible
• Continue to monitor and evaluate all procedures listed syracuse.com

Crenshaw, Cotton Bill Would Allow Americans to Sue China for Virus Damages
Representative Dan Crenshaw (R-Texas) and Senator Tom Cotton (R-Arkansas) introduced legislation that would allow Americans to sue China in federal court to recover damages for death, injury, and economic harm caused by the coronavirus.

The bill makes clear that covering up the virus and causing it to spread faster or further than it otherwise would have can be considered a tortious act.

The bill gives the United States a tool to get China to pay for the damage it has caused: If the United States and China come to an agreement to settle the claims, then the private suits could be dismissed. In other words, China can take responsibility and agree to pay for the damage it has caused, or it can face potentially millions of claims in federal court. securitymagazine.com

How Will Stores And Their Customers Act When The Pandemic Is Over

By Walter Loeb, one of the top retail consultants in the world

We all have been wondering when we can go back to shop. How will we shop? Where will we be able to shop? How did the coronavirus CORVID-19 pandemic change our habits, and what did it teach all of us?

There is no certainty. However, I believe that there have been some major changes in purchasing behavior, lasting changes which I will explore here. After all, we have experienced prolonged confinement with stores shuttered throughout the United States. A national perspective. At least in the near-term, I see:
Read Loeb's thoughts here

The New Norm & The New Retail Field Health & Safety Jobs - Resurgence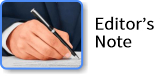 The new norm may include masks and cleanliness mandates a little similar to what Chipotle rolled out after their nationwide food poisoning scandals. Where employees were literally told to stay home when they're feeling ill or are sick and offered a bounty for informing on sick employees in the workplace.

They rolled out one of the biggest safety efforts ever in retail. Second only to what Home Depot did in the early 90's after all the in-store accidental deaths, around 11 in one year alone. Which HD responded by building the biggest safety team in history with District, Regional, and Divisional Safety Executives. Lasting only a couple of years, by which time they created new procedures, new techniques, new safety hardware like the metal netting at the top of their isles and the saw guards (which they were sued over for patent rights and lost), and doubled up any process that involved moving or cutting anything.

As it relates to Chipotle, they created stringent guidelines due to being in the food service industry and buying local produce directly from the suppliers. Thereby eliminating the strict reviews and monitoring in packaging plants of food safety inspectors. Given that intensity we might see some of the same due to this being a virus and cleanliness being the #1 way to prevent it from spreading.

Bottom line is that the entire retail industry needs to address health and safety at the store level like they never have before. With the possible creation of field safety personnel. A position that has all but disappeared in mainstream retail. But we predict will see a rapid resurgence, or at least the responsibilities picked up by current staff. Matter of fact we hopefully will see health and safety take on its own identity in retail with every team member involved, trained, developed, and engaged in the overall health and safety of the store or corporate location they're working in.

For much to long we've laughed off the flu and never complained about working with sick colleagues and co-workers. It's time to be concerned and it's time to hold our colleagues and co-workers responsible for coming to work sick. And corporate America has to be the first ones standing up and saying it and reassuring everyone that they won't be docked or lose pay for not coming to work when they're sick. This may be the time we see it. Just some thoughts -Gus Downing
Was a Pandemic that would shutter ALL your stores in your Business Continuity Plan?
My guess would be that we wouldn't have a single hand raised in the room if asking this at a conference.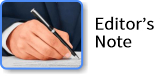 Could This Bring on a Real Retail Apocalypse?

So we're all going through a historical event that will reshape every industry and every executive. As there will not be a return to normal for anyone and the world will be coming back to work in the next few weeks all wondering and fearing if the next wave comes in the Fall and how bad will it be.

How we deal with it now in developing more robust and inclusive business continuity plans will determine how well we get through the next one. Because until we find a vaccine, fear and wondering will rule the day and that's exactly what will be on everyone's mind. Does it hit again and what do we do?

Overall if you believe the administration's modeling the country did a great job of managing it this time and minimizing deaths. But the fact remains that if you questioned the retail apocalypse before, and most rational people did, this pandemic may have brought on a real retail apocalypse. As a number of retail businesses, including the food service group of restaurants, will not make it this year and the percentages may be quite high. Numbering in the thousands.

As far as the main stream retail world a huge number won't make it either. Possibly including the know suspects listed on everyone's list. From Pier 1 to J.C. Penney. At the end of the day will the financial community have the patience and money to continue supporting the dying breed. Especially now that Amazon has truly obtained such a hold on the market and become the dominate player bar only a few up top.

Continuing to retreat for safety and convenience the consumer may not come back to a number of these retailers. Especially with the threat of a second wave. That in and of itself may be the deciding factor. Once the limitations are lifted and consumers are allowed to shop once again. Do they come back? That's the question? Just some thoughts -Gus Downing

What to Do When Scared Workers Don't Report to Work Due to COVID-19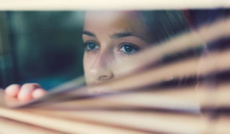 Some essential workers are refusing to come to work out of fear of contracting the coronavirus. Their employers must weigh the employees' legal rights and understandable health concerns with the organizations' business needs. It can be a tough balancing act.

"A good first step for an employer to respond to an essential worker who's expressing fears of returning to work is to actively listen to the employee and have a conversation," said Brian McGinnis, an attorney with Fox Rothschild in Philadelphia. "What are their specific concerns? Are they reasonable?"

McGinnis said that employers should consider whether it already has addressed those concerns or if additional steps are needed. Often, having a conversation with the employee "will avoid an unneeded escalation," he said.

An employer usually can discipline workers for violating its attendance policy. But there are exceptions to that rule, noted Robin Samuel, an attorney with Baker McKenzie in Los Angeles. Putting hesitant employees on leave may be a better choice than firing them. shrm.org

---

Marijuana's Big Party Day April 20th - Wiped Out
4/20 dud: Coronavirus Steals the Cannabis Industry's Black Friday buzz

Texas Retailers can gear up for curbside pickup next week

De Blasio cancels NYC parades, other city-permitted events through June & Increases social distancing fines to $1,000


Last week's #1 article --

What the C's Read
Coronavirus Has Pushed A Rapidly Growing List of Retailers to the Edge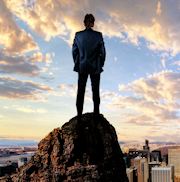 With consumers' heightened awareness of the danger of being in confined places with strangers, it is highly unlikely they will flock to stores and malls even once they reopen. Anxiety and a healthy paranoia are likely to linger - possibly for a long time.

Neil Saunders of GlobalData Retail estimates more than 190,000 stores have been closed, accounting for nearly 50 percent of U.S. retail square footage. That effectively closes down the nation's roughly 1,200 malls and most stores in strip shopping centers and on America's Main Streets.

With little or no revenues coming in for these non-essential retailers - traditional department stores, fashion, and luxury retailers being the most profoundly affected - many of the most prominent mall-based retailers, which have been struggling for years from falling sales and weighted down by too much debt, are teetering on the brink.

Retail Bankruptcy Watch List Is Growing therobinreport.com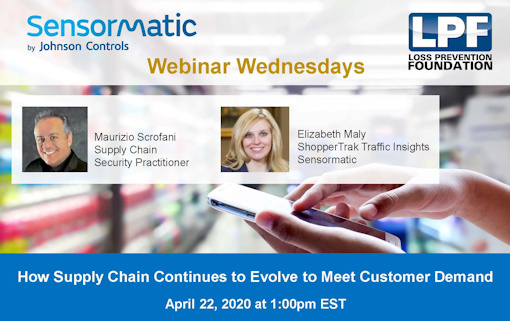 ---

Developing Rapport in Remote Interviews
Conducting remote investigations and interviews has been a timely and relevant topic in the last few weeks. One of the foundational needs for any successful investigative interview is the development of rapport with the subject, whether a witness, victim or a suspect. During a "traditional" face-to-face interview, interviewers utilizing non-confrontational methods are accustomed to incorporating rapport-building strategies throughout the conversation. However, in this climate, most investigations are being conducted over the phone or through a video-conference. Although many of the same structural elements exist in these remote interviews, we observe that a lot of interviewers shortcut the rapport-building phase. Truth be told, rapport and comfort over the phone may prove to be an even more important foundational step in getting to the truth.

Read more
---
'Look for the Helpers' to Securely Enable the Remote Workforce
Folks in the security industry like to talk about which risks are keeping CISOs awake at night. But these days, CISOs don't even get to sleep. COVID-19 has thrust us into a new reality, and even the most-prepared business continuity plans probably did not account for a worldwide pandemic that would simultaneously shutter all of its offices.

Cybersecurity professionals are risk averse, and the threat of coronavirus began to bubble up through their social networks well before it reached mainstream media. But even with the benefit of extra days or weeks of preparation, CISOs are still playing catch-up to securely enable home offices. More heavily regulated industries, such as those subject to HIPAA or PCI, are even more unsettled. In addition, we are already witnessing cyberattacks that exploit our fears of the unknown.

Let's take solace in the guidance of Mr. Fred Rogers, who said: "When I was a boy and I would see scary things in the news, my mother would say to me 'Look for the helpers. You will always find people who are helping.'"

CISOs and CIOs, you are our helpers. As you take action to reassure your company, your colleagues, and your board of directors by securely enabling a productive home office, your confidence is our confidence. darkreading.com

Hundreds of academics back privacy-friendly coronavirus contact tracing apps

And so it begins - Tracing the population

A letter, signed by nearly 300 academics and published Monday, praised recent announcements from Apple and Google to build an opt-in and decentralized way of allowing individuals to know if they have come into contact with someone confirmed to be infected with COVID-19.

The academics said that contact tracing apps that use automated Bluetooth tracing are far more privacy preserving than apps that collect location data in a central store. techcrunch.com

Google Blocks 18 Million COVID-19 Related Scam Emails Each Day
Google says that Gmail blocks more than 100 million phishing emails per day. Now, Google is seeing 18 million daily malware and phishing emails related to COVID-19. This is in addition to more than 240 million COVID-related daily spam messages. securitymagazine.com

What type of data is trending on the dark web?
Fraud guides accounted for nearly half (49%) of the data being sold on the dark web, followed by personal data at 15.6%.

Researchers surveyed three major dark web marketplaces: "The Canadian HeadQuarters", "Empire Market" and "White House Market," sorting all data listings into six categories: personal data, payment cards, financial accounts and credentials, non-financial accounts and credentials, fraud guides and fraud tools and templates.

Dark web marketplaces mimic big box retailers
Cybercriminals have transformed the operational structure of these dark web marketplaces over time to mimic the rapid growth of big box retailers, such as Amazon and eBay, complete with search capabilities, e-commerce and seller ratings.

These three markets in particular are more likely to stock a higher percentage of damaging data to corporations due to the unique combination of inexpensive personal and financial data as well as straightforward "how-to" type data, allowing cybercriminals to carry out attacks with ease.

According to the findings, fraud guides – listings claiming to sell guides and processes – were the most frequently sold category of data (49%), followed by personal data (15.6%), non-financial accounts and credentials (12.2%), financial accounts and credentials (8.2%), fraud tools and templates (8%) and payment cards (7%).

The risks to businesses are exacerbated by the fact that cybercriminals can get value for their money. The average cost of a single fraud guide is just $3.88, whereas a collection of guides sold under a single listing costs $12.99.

The negative impact of fraud guides is often overlooked by organizations, leading to greater digital risks to a business, such as phishing, business email compromise, account takeover, credential harvesting and fraud. helpnetsecurity.com

Global Orgs See 148% Spike in Ransomware Attacks During COVID-19
In light of the COVID-19 surge, we looked into attack data from the VMware Carbon Black Cloud to determine the shift to remote work, how cyber attackers have stepped up their campaigns, when these campaigns are being launched, and what industry has been most frequently targeted.

According to VMware Carbon Black analytics, there has been a clear shift to remote working tied to self-isolation orders. Between February 4, 2020 and April 7, 2020, we've seen an estimated 70% increase in remote work.

NOTE: This data does not include people who were already working from home and/or commuting between their homes and offices. The percentages are estimates based on aggregated metadata collected by the VMware Carbon Black Cloud sensor.

Increased Ransomware & Spikes Correlated to Notable Coronavirus News

In March 2020, ransomware attacks increased 148% over baseline levels from February 2020.
Notable spikes in attacks can also be correlated to key days in the COVID-19 news cycle, suggesting attackers are being nefariously opportunistic and leverage breaking news to take advantage of vulnerable populations.

Among the notable spikes seen in our data:

January 30, 2020 – 48% spike in attacks over baseline levels as the U.S. announces its first COVID-19 case

January 31, 2020 – a 20% spike in attacks over baseline levels as Donald Trump announces a U.S. entry ban on foreign nationals

February 23, 2020 – 54% spike in attacks over baseline levels on the day it was announced that more than 2,400 people have died globally from COVID-19 related illnesses

February 29, 2020 – 66% spike in attacks over baseline levels on the day multiple U.S. states declared public health emergencies

March 1, 2020 – 66% spike in attacks over baseline levels on the day the first COVID-19 death was announced in the United States

March 2, 2020 – 49% spike in attacks over baseline levels as Italy COVID-19 cases surpass 2,000

March 8, 2020 – a 28% spike in attacks over baseline levels on the day Italy declares a public lockdown

March 11, 2020 – 22% spike in attacks over baseline levels as WHO declares COVID-19 a pandemic carbonblack.com

KPMG Staffing - 9 Directors, Cyber Security - Advanced Cyber Analytics Sales Engineer
Houston, Denver, Charlotte, Chicago, Santa Clara, Phoenix, Philadelphia, San Francisco, & Dallas
---



Organized Retail Crime Roundtable: A National Update
Scott Sanford, Debra Lussier, Denny Dansak, Tony Sheppard, Nelson Harrah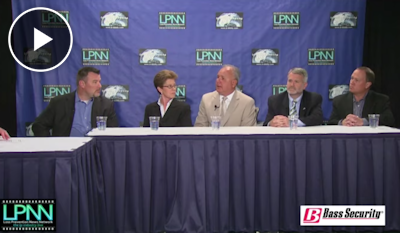 Filmed in June 2014 at the Daily's 'Live in Ft. Lauderdale at NRF PROTECT 2014' show
In this national update on ORC, hear from five of the leading experts on this growing threat to the LP industry and the latest efforts to combat it. Scott Sanford, Director of Loss Prevention for goPuff; Debra Lussier, Sr. Manager, Central Investigations for The Home Depot; Denny Dansak, former Sr. Corporate Manager, ORC for Kroger; Tony Sheppard, Director of Loss Prevention - ORC for Ulta Beauty; and Nelson Harrah, Director of ORC for Gap Inc., discuss the link between online fraud and brick-and-mortar crimes, the impact of state ORC laws, and the mounting national effort of ORC associations that are helping to bridge the gap.
Episode Sponsored By


---
---

Amazon deploys thermal cameras at warehouses to scan for fevers faster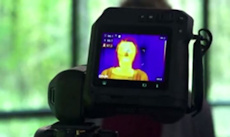 Amazon.com Inc has started to use thermal cameras at its warehouses to speed up screening for feverish workers who could be infected with the coronavirus.

The cameras in effect measure how much heat people emit relative to their surroundings. They require less time and contact than forehead thermometers, earlier adopted by Amazon, the workers said.

Cases of the virus have been reported among staff at more than 50 of Amazon's U.S. warehouses. That has prompted some workers to worry for their safety and walk off the job. Unions and elected officials have called on Amazon to close buildings down.

Other companies that have explored using the thermal camera technology include Tyson Foods Inc and Intel Corp. The camera systems, which garnered widespread use at airports in Asia after the SARS epidemic in 2003, can cost between $5,000 and $20,000.

Thermal cameras will also replace thermometers at worker entrances to many of Amazon's Whole Foods stores, according to a recent staff note seen by Reuters and previously reported by Business Insider.

The company performs a second, forehead thermometer check on anyone flagged by the cameras to determine an exact temperature, one of the workers said. An international standard requires the extra check, though one camera system maker said the infrared scan is more accurate than a thermometer. reuters.com

Amazon cannot afford to slip up on employee safety

Following the news that Amazon has shut its French warehouses after a virus safety dispute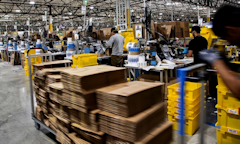 "Amazon has been one of the few winners from the COVID-19 crisis. Latest figures show that Amazon customers are spending almost $11,000 a second on the ecommerce site.

Despite Amazon's positive financial performance, it has come under fire for its health and safety practices during the COVID-19 outbreak. Following a ruling from a French court that Amazon was not doing enough to protect its workers, Amazon has ordered the temporary closure of all six of its French distribution centers.

"While this alone is unlikely to have a significant financial impact on Amazon, any further closures or health and safety related fines will have a negative effect on Amazon's financial performance.

Addressing these recent health and safety issues and preventing any further incidences should be high on Amazon's list of priorities." globaldata.com
Amazon fires another employee who criticized working conditions

Amazon Retools With Unusual Goal: Get Shoppers to Buy Less Amid Coronavirus Pandemic
---
'Top 10 ORC Cases of 2015-2020' - Countdown

#1 (from January 16, 2015)


Palisades Park, NJ man sentenced to time served for role in $325 Million counterfeit-goods ring
A federal judge showed leniency toward a Bergen County, NJ man on Thursday, sentencing him to time served after determining that while he made "a series of bad choices," he was not a main player in a $325 million counterfeit goods ring. Dao Feng Shi, of Palisades Park, admitted in a plea deal last year to conspiring or attempting to traffic in counterfeit goods. He said ordered Ugg labels and attempted to stick them on about 300 non-brand-name boots to get rid of surplus merchandise from his shoe and accessory business. That act was unrelated to the large counterfeit operation, said his attorney, Lawrence Welle. Shi was among 29 people charged in 2012 for their alleged involvement in what prosecutors said was one of the largest counterfeit goods smuggling operations prosecuted in the United States. The suspects attempted to import Chinese knock-offs, such as fake Nike shoes and Gucci handbags, through Port Newark-Elizabeth over several years, authorities said. Law enforcement officials arrested suspects in New Jersey, New York, Florida, Texas and the Philippines.

Click here to follow along as we count down the Top 10 ORC Cases from 2015-2020.

---

Rochester, NY: Feds want to seize $2.9M in luxury cars, jewelry from owner accused in pawn shop scheme
The federal government is looking to seize four luxury vehicles and more than $150,000 from the owner of a Dewey Avenue pawn shop charged with re-selling stolen goods. Devin Tribunella, owner of Royal Crown Pawn and Jewelry, is facing federal charges. Prosecutors allege Tribunella and other defendants recruited those suffering from opioid addiction to steal items from retailers. They allegedly bought the stolen items at a fraction of their retail value and then re-sold them online. Prosecutors say Tribunella knew the items were stolen, and allegedly made false representations in eBay and Amazon user agreements, as well as on the LeadsOnline database. If convicted, he could face up to 20 years in prison.

Tribunella and a Royal Crown employee are accused purchasing and selling more than $3.2 million in stolen goods. Prosecutors say Tribunella used more than $2,995,000 in proceeds to buy items such sports cars and jewelry.

The government says it's looking to seize the following from Tribunella:

• A 2008 Lamborghini
• A 2014 Rolls Royce
• A 2014 Mercedes Benz
• A 2015 Porsche 911
• A Rolex watch
• A Patek Phillipe diamond-encrusted watch
• A gold Cartier bracelet
• A 14-karat, 21-ct diamond tennis chain and tennis bracelet
• A 14-karat diamond cross
• A 14-karat, 41.5-ct. Diamond necklace
• More than $148,000 from two PayPal accounts
• More than $7,100 from a Canandaigua National Bank and Trust account 13wham.com

Daytona Beach, FL: Woman was part of trio accused of stealing 26 pairs / $7,200 of Versace sunglasses from LensCrafters at Volusia Mall
A woman with a taste for upscale shades was arrested in the theft of 26 Versace sunglasses worth more than $7,000 from the LensCrafters store at the Volusia Mall in Daytona Beach. Letoria Renee Matthews, 32, was charged with coordinating with others in a theft of more than $3,000, a felony. The heist took place on Feb. 9 when Matthews, along with a man named Anthony Robinson, 37, and an unidentified woman entered the LensCrafters store in the West International Speedway Boulevard mall. news-journalonline.com

Mountain Home, ID: Woman charged with 2 Felonies in Shoplift/ Gift Card scam+ violation for Covid
A Mountain Home woman, 34-year-old Heather Ann Lewis, has been arrested and charged with two felonies in connection with an incident in which she allegedly exchanged a gift card for an item she shoplifted from another area of a local store. Lewis is charged with both commercial burglary and theft of property under state of emergency. Police Chief Manuel says the second felony charge can be added if the alleged offense occurs in an area under a state of emergency designated by the president, governor or the executive officer of the city or county. The report indicates Lewis has been trespassed from the business five times since 2009, "stealing a total of $1,534.50 during that period, not including the latest incident." ktlo.com

Livingston, TX: $2K Shoplifter attacked Off-Duty Police Officer who tried to prevent theft; tied to prior $1K theft

Yorktown, CT: Man, Woman Accused Of Stealing $1.8K In Items From Lowe's

Chapel Hill, NC: Gas Station Employee Accused of Stealing Nearly 500 Lottery Tickets

Centerville, OH: Man and Woman wanted for stealing several thousands of dollars of merchandise from Cabela's over a two-day period

---

Coming This Week
Special Report: Top 10 ORC Cases of 2015-2020
Later this week, The D&D Daily will release a Special Report featuring our Top 10 ORC Cases from 2015 to 2019, sponsored by Auror.

Thank you to all of those who submit cases to the D&D Daily. A special thank you to Law Enforcement officials who partner with Loss Prevention professionals to keep the stores safe out there.
---

Shootings & Deaths

Police shoot and kill bat-wielding man in San Leandro Walmart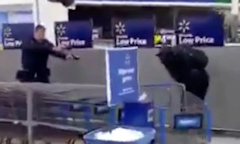 A San Leandro police officer shot and killed a man who was reported to be swinging a baseball bat Saturday afternoon at a Walmart store. Part of the encounter was caught on video by at least one shopper. The 58-second video shows a black male brandishing a bat as two San Leandro officers approach him, with guns drawn, not far from the entrance to the store. "Get back!" "Get back!" they yell several times, as a person in the background can be heard shouting "Put it down! Put it down!"

At least one officer fires his Taser weapon at the man, who staggers back and then continues advancing. When the man is about five feet from the lead officer, the video shows, the officer fires his gun, striking the man in the chest. The man staggers back, drops the bat, and bleeding on the floor, collapses as horrified shoppers look on. One yells "Don't shoot him no more." Another yells "Call an ambulance!" A San Leandro police spokesman said late Saturday that police did not have the dead man's name or city of residence. mercurynews.com

Lincoln, NE: Sentencing postponed in C-Store employee Death Penalty case
A Nebraska man convicted of killing a Lincoln store clerk has had a hearing to determine whether he'll be sentenced to death or life in prison postponed for nearly six months. The new hearing date for 53-year-old Aubrey Trail is now scheduled to begin Dec. 15. It had been set to begin June 23. Trail was convicted of first-degree murder, conspiracy to commit murder and improper disposal of human remains in the November 2017 death and dismemberment of Lincoln store clerk Sydney Loofe. The murder trial of Trail's girlfriend, Bailey Boswell, 26, is scheduled to begin Sept. 23 in Lexington. Boswell is charged with first-degree murder, conspiracy to commit murder and improper disposal of human remains. Loofe, 24, arranged a date with Boswell through an online dating app and disappeared. journalstar.com


Robberies, Incidents & Thefts

New York: Dozens of NYC inmates back in jail after coronavirus release
Dozens of inmates freed from city jails over fears they were vulnerable to the coronavirus have wasted no time plaguing the city with new crimes, The Post has learned. At least 50 of the 1,500 inmates cut loose amid fears of the spread of COVID-19 behind bars in recent weeks have already landed back in jail — and in some cases were set free yet again, according to police sources and records. The re-offenders — just over 3 percent of those released — include a Rikers Island inmate initially jailed for allegedly setting his girlfriend's door on fire and choking her mother, who was released early only to return to the Bronx apartment and allegedly threaten to kill the whole family. nypost.com

Portage County, OH: Grand Jury indictment for $250,000 Saks Off Fifth Burglary suspect
Nicholas Moore, 38, aggravated theft, a third-degree felony; safecracking, a fourth-degree felony; breaking and entering, a fifth-degree felony; and vandalism, a fifth-degree felony. He is accused of breaking into Saks OFF Fifth at the Aurora Outlets on Jan. 27 and stealing about $250,000 worth of jewelry. record-courier.com

Enfield, London, England: Morrisons security guards drag toilet roll 'thief' through shop by his legs
Security guards were filmed dragging the "old" man through a Morrisons store, thought to be in Enfield, London, after he allegedly left the building without paying for toilet rolls and Red Bull. mirror.co.uk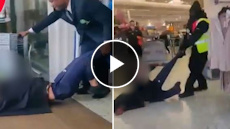 Ventura, CA Ross Store reports Jewelry Burglary
Police arrested a 42-year-old man in Ventura on Saturday after he was suspected of burglarizing a department store, according to the Ventura Police Department. The burglary was reported at 5:54 a.m. at Ross Dress for Less. Officers arrived on scene and found someone had damaged the lock on the front door and smashed open a jewelry display. A search of the building revealed the suspect had already fled the scene. vcstar.com

Danville, CA: Four Teens arrested for Armed Robbery of CVS; tied to Pharmacy robbery in Dublin, CA
Four teenagers were arrested after police allege they held up a CVS pharmacy in Danville hours after committing a similar robbery in Dublin on Friday. The arrestees, whose identities were not revealed, were booked into juvenile hall on suspicion of robbery, conspiracy to commit robbery and looting. Looting is a specific charge that applies when someone enters a building to commit any theft during a declared state of emergency, such as the current COVID-19 crisis. The employee reported that two people entered the pharmacy, acted like they had a gun and demanded access to the narcotics safe, according to Shields. When workers said they didn't have access to the safe, the robbers fled. danvillesanramon.com

Cartel Gangs Roving the Cities of Brazil Enforcing Curfews
Driving around in their cars, angry at residents for not taking the lockdowns serious enough, in various cities in South America, gang members are enforcing imposed curfews and telling residents to stay inside and take the virus seriously. As even gangs members are losing family and loved ones.

Sentencings

2 more men sentenced to prison for role in mob shoplifting at North Face in Pleasant Prairie Premium Outlets
• Auto Parts – Bakersfield, CA – Burglary
• Boost – Appleton, WI – Robbery
• C-Store – Bloomfield, NJ – Burglary
• C-Store – Butler County, PA – Burglary
• C-Store – Cleveland, OH – Robbery
• C-Store – Cordele, GA – Burglary
• CVS – Danville, CA - Armed Robbery
• Dollar General – Brookside, AL – Armed Robbery
• Dollar General – Manteca, CA - Armed Robbery
• Family Dollar – El Paso, TX – Burglary
• Gas Station – Dodge County, MN - Burglary
• Jewelry – Chicago, IL – Burglary
• Pharmacy – Dublin, CA – Armed Robbery
• Restaurant – Washington, DC – Burglary
• Restaurant – Columbus, OH – Robbery
• Restaurant – Collier County, FL – Burglary
• Ross – Ventura, CA - Burglary
• 7-Eleven – Fort Myers, FL – Armed Robbery
• 7-Eleven – Bloomfield, NJ – Burglary

Daily Totals:
• 8 robberies
• 11 burglaries
• 0 shootings
• 0 killed

---




Christina Muellner, CFE, CFCI promoted to Regional Assets Protection Business Partner Global Supply Chain for Target

Peter Nwankwo named Regional Assets Protection Business Partner for Target

Tj Szymanski named Regional Asset Protection Manager
for Victoria's Secret
Submit Your New Hires/Promotions
or New Position
See all the Industry Movement


Feature Your Job Here For 30 Days -
70% Aren't On The Boards
Post your job listing
---
Featured Job Spotlights

Roanoke, VA
The District Loss Prevention Manager ensures shrinkage control and improves safety in the stores through proper investigation and training. This position is responsible to provide feedback, guidance and protection for our Team Leaders and Associates. This role has oversight and responsibility for approximately 8 to 10 store locations...

District Loss Prevention Manager
Knoxville, TN
● Investigate reports of asset losses, injuries, or harassment to determine proper facts and execute proper disciplinary actions. ● Conduct physical security checks to minimize asset loss and maintain CCTV and Alarm systems. ● Train new associates in the areas of Asset Protection and safety. ● Create and recommend ideas for increased shortage control and fewer accidents...

Fresno, CA
Our Area Loss Prevention Managers ensure safe and secure stores through the objective identification of loss and risk opportunities. Our Area Loss Prevention Managers plan and prioritize to provide an optimal customer experience to their portfolio of stores. They thrive on supporting and building high performance teams that execute with excellence...

Ontario, CA
Solink is looking for a dynamic leader to define and ensure the entire company is aligned on our product strategy. There are many facets to this role, but most importantly, you will manage and inspire the development team towards building a product that will continue to revolutionize the way our customers use video by creating opportunity through data....

Physical Security Leader
Corte Madera, CA
Responsible for leading and execution of the Protection and Prevention tiers of the Profit Protection strategy for all RH locations including our Corporate Campus in Corte Madera, CA - PROTECTION - Access Control | Alarms | CCTV | Guards - PREVENTION - Awareness | Audits | P&P | Training...

Loss Prevention Manager
Las Vegas, NV
● Demonstrate management leadership skill to achieve the goals of the Company. ● Experienced with and has knowledge of regulatory agencies to include: TSA, DOT and OSHA. ● Establishes and communicates a risk business plan consistent with the objectives of the Company that pro-actively identifies and corrects poor behaviors...

Featured Jobs
---
JOB TITLE
COMPANY
CITY/STATE
DATE ADDED

Vice President
SVP, Chief Safety & Risk Officer
Allied Universal
Santa Ana, CA
Jan. 6

Director
Dir. Global Asset Protection
eBay
Draper, UT
Mar. 6
Dir. Safety/Risk Mgmt.
Goodwill of SE Louisiana
New Orleans, LA
April 2
Director of Security
Grassroots Cannabis
Chicago, IL
April 6
Dir. Asset Protection SE
Home Depot
Atlanta, GA
Jan. 6
Dir. Loss Prevention Stores
Tractor Supply Co.
Brentwood, TN
Feb. 11

Corporate/Senior Manager
Corp. Mgr. Security Operations
Carvana
Phoenix, AZ
April 6
Sr. Loss Prevention Manager
Gap Inc.
San Francisco, CA
Oct. 29
Home Depot
Atlanta, GA
Feb. 18
National Mgr, ORC & Special Investigations
Rite Aid
Camp Hill, PA
April 6
Manager, Asset Protection Solutions Supply Chain
Walgreens
Windsor, WI
Mar. 25

---


---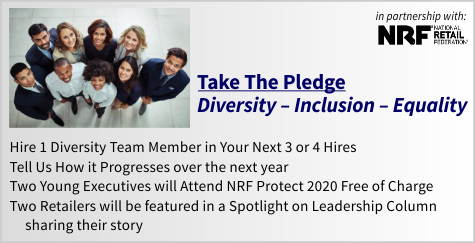 ---

With emails now the primary method of communicating, the world has become a different place. English professors are gritting their teeth over the new email language and corporate America is watching and grading every sentence. It is important to always be a professional in every venue and emails should be an area one excels at regardless of topic or executive you are communicating with. Emails are permanent files that take on an identity themselves and how you mold your identity is critical every day.

Just a Thought,
Gus



(content subject to approval)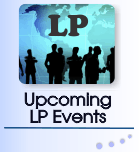 ---
Recruiting?
Get your job e-mailed to everyone... everyday
Post on our Featured Jobs Board!
Not getting the Daily?
Is it ending up in your spam folder?
Please make sure to add d-ddaily@downing-downing.com to your contact list, address book, trusted sender list, and/or company whitelist to ensure you receive our newsletter.
Want to know how? Read Here



36615 Vine Street, Suite 103
Willoughby, OH 44094
440.942.0671
copyright 2009-2019
all rights reserved globally