---

AP/LP is more important than ever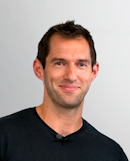 By Phil Thomson, Co-CEO at Auror, the Retail Crime Intelligence Platform working with retailers across the world.

These unprecedented times are already creating new challenges for retailers and communities when it comes to crime. Many customers from across the world have asked us about the impacts that COVID-19 is having and will likely have on retail crime now and in the post-pandemic future. So over the next few weeks, our team is going deep on sharing what we're seeing and what the longer term impacts on retail crime could be. Some of the key challenges facing asset protection and loss prevention (AP/LP) teams are going to be the fast-changing store environment, a rise in ORC, changes in law enforcement response and legislation, the impacts of unemployment and economic downturn, and a focus on budgets and expenditure.

Panic and fear creates opportunity for criminals

Unfortunately people are already taking advantage of the fast-changing environment. Crowds of panic-buyers, busy staff focused on replenishing shelves, and other distractions are making it easy for offending to occur with a reduced likelihood of detection. In just the past few weeks, retailers have already seen increased offending, aggressive behavior towards staff and other customers, the use of COVID-19 as a threat, and pressure on law enforcement.


Click here to continue reading the rest of the article which covers the following topics:

● Further rise of ORC
● Police response
● Impact of unemployment and economic downturn
● The role of AP/LP teams - Doing even more with even less
● Loss Prevention is the key to surviving and then thriving

Our thoughts are with those who are impacted by COVID-19 already. We wish a speedy recovery to those that are ill, and to the retail economy in general. We also want to express gratitude to the AP/LP professionals on the front line who are working hard to keep everyone safe, calm, and reassured during these times.

For the full article please click here
---
---
Joe Box, MBA, CFE promoted to Vice President, Loss Prevention & Safety for Navy Exchange Service Command (NEXCOM)

Joe has been with the Navy Exchange Service Command (NEXCOM) for nearly 14 years, starting in August 2006. Before his promotion to Vice President, Loss Prevention & Safety, he served as Director, Loss Prevention/Safety, International Markets, Corporate & Distribution Centers. He earned his Master of Business Administration from Saint Leo University. Congratulations, Joe!


Paul LaBlanc promoted to Sr. Director, Business Enablement for Coinstar

Paul started as a Sr. Corporate Investigator for Coinstar in 2010. Since then, he's held corporate roles as Manager, Sr. Manager, and for the past three years, Paul held the top Risk/AP role at Coinstar as Director of Global Asset Protection. During his stretch at Coinstar, Paul has earned his CPP, CFE, and most recently completed the Executive Leadership Program at Cornell University in 2019. Paul sits on the ASIS Retail Asset Protection Council and participates in the mentorship program for his local ASIS chapter. In his new role, Paul will continue to lead a team of experienced industry professionals in Asset Protection, Fleet, and Facilities with a simple and clear objective; enable business growth and advance ebitda. Congratulations, Paul!

See All the Executives 'Moving Up' Here

Submit Your New Corporate Hires/Promotions or New Position


---

Johnson Controls' role in global fight against COVID-19 started in Wuhan. Now the front lines are here

U.S. Department of Homeland Security lists Johnson Controls as a critical manufacturer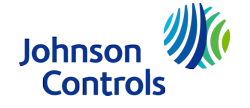 Because of the global company's presence in health care and its capabilities, Johnson Controls was asked to become part of the team in Wuhan to deliver temporary health care options, the company's vice president of commercial sales for building solutions North America Lisa Roy said.

In China, government and health officials targeted renovated stadiums and conference centers and turned them into mobile or temporary hospitals. This process is now beginning in the United States.

Roy said some of the company work being done in China included installing remote patient monitoring systems in a place being used as an isolation facility. Another project included equipping 300 hospital beds in a remote facility with proper communication and security technology. That took just 72 hours, Roy said. Johnson Controls also equipped 860 critical beds in China with nurse call systems.

Johnson Controls is already in over 85% of hospitals in the U.S., Roy said. The company has 25,000 people in North America in 120 locations. Two weeks ago, different company teams were already doing work in U.S. hospitals, providing installation work or services. As hospitals and health care facilities worked to reconfigure entry and exit points, Johnson Controls has been providing basic security and fire offerings.

Now, Johnson Controls is working with state and federal officials to identify property that would create good makeshift hospitals and equipping these spaces with the proper technology. In the last 24 hours, Roy said the company has seen seven of these types of procurements in seven different states.

Click here to read the full story on how Johnson Controls is helping the global fight against COVID-19

Genetec - Access Control Feature

"Contagion/Contaminant Proximity Report" available free of charge to any Genetec Security Center Synergis access control customers



Genetec has released an access control feature to help organizations identify people who are at increased risk of being in contact with contaminants or contagious individuals during COVID-19.

The new reporting function for its Security Center Synergis (Synergis) access control system is designed to help organizations find all people who went through a door in close proximity to someone thought to be contagious. A report can quickly be generated to correlate access events by time window to identify people who are at increased risk of being in contact with contaminants or contagious individuals. This will allow enterprises to proactively advise individuals of their potential contamination and take the necessary hygienic precautions, as outlined by health and safety procedures and regulations.

The feature is available free of charge to any Genetec Security Center Synergis access control customers.

For more information, visit Genetec.com

---

Coronavirus Update: April 6

US: 350K+ Cases, 10,300+ Dead -- Globally: 1.3 Million+ Cases, 72K+ Dead



Where America Didn't Stay Home Even
as the Virus Spread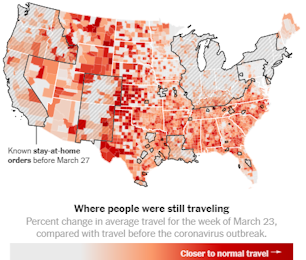 New Retail Layoffs & Furloughs

Carter's announces furloughs for store employees

Destination XL furloughing 264 corporate associates, effective April 2

Genesco furloughs 3,000 North American store associates & "reduces headcount" in corporate offices

GNC furloughs "a significant portion" of its store & corporate workforce

Hobby Lobby furloughs nearly all store employees & "a large portion" of corporate & distribution center staff

Sears furloughs most hourly & salaried employees & majority of corporate associates

Vera Bradley announces furloughs for majority of associates & some corporate employees

---

The Next Two Weeks - Our Pearl Harbor & 9/11 Rolled Up in One

"This is going to be the hardest and the saddest week of most Americans' lives"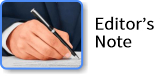 The numbers look terrifying, according to NIAID Director Dr. Fauci and the Surgeon General. With the next two weeks, according to President Trump, possibly being the worst two weeks in our nation's history.

Obviously everyone has heard the predictions of 100,000 to 240,000 deaths and all the efforts to try to impact that and lower the peak.

Over the weekend the various experts and commentators talked about another 5 million potentially becoming unemployed this week. On top of the 10 million in the last two week period. A number higher than the Great Depression according to GPS.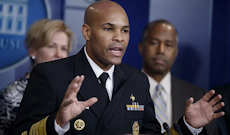 But one of the bigger potential problems we're also facing is the lack of a clear exit strategy and how do we come out of this medically induced coma the economy is in.

Post-COVID Plan

Translated in retail terms - how do we restart the stores and bring back the millions of furloughed employees? What does that look like and what's the plan?

A great question considering we're all shell shocked right now with just watching the scenes coming out of NYC's hospital's and listening to Governor Cuomo go on endlessly, all be it with facts and figures that do indeed warrant review and consideration if we're to defeat this enemy in the hardest hit place on the planet.

Facts - Probability - Risk

But the point is how do we restart the industry in anywhere from 2 weeks to 2 months possibly? With the longer it goes causing the most severe reactions and consequences. As Cuomo pointed out 'Cabin Fever' is a big concern. Given that it could cause "irrational behavior, more alcohol abuse, domestic issues, and overall mental health issues." A valid point given the economic pressures.

So at the end of the day what do we see in the stores once we start reopening?

Shoplifting spike, robbery spike, more domestic violence played out at the workplace. And out of this huge employee population coming back, who are the most at risk that might just be contracting COVID-19 or who are carriers and not showing it? And how do we monitor and screen this?

Issue being that we also need to start focusing on and developing a strategy for turning this huge machine back on while minimizing the risk and safeguarding our associates and customers.

Just some thoughts. -Gus Downing

US coronavirus peak predicted to see over 3,000 deaths in single day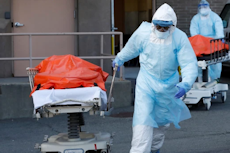 The peak of the coronavirus pandemic is likely still 10 days away in the US — when an alarming 3,130 Americans are predicted to die in a single day, according to new scientific data.

Graphs created by the University of Washington's Institute for Health Metrics outline predicted death tolls for each state, along with warnings about potential shortages of much-needed hospital beds.

The models support Gov. Andrew Cuomo's suggestion that the pandemic is close to its apex in New York — forecasting that it will peak on Thursday.

Nationwide, the peak is predicted to hit a week from Thursday, with 3,130 that day — pushing the predicted total of deaths to 81,766 by Aug. 4. The US could be short a total of more than 36,500 hospital beds, more than 16,300 in ICUs during the peak, they predict.

"If social distancing measures are relaxed or not implemented, the US will see greater death tolls," warned the institute's director, Dr. Christopher Murray. nypost.com

Nearly 3,000 new NYC coronavirus cases overnight, total approaches 68,000
Queens remains the hardest-hit borough, with 22,767 confirmed cases, followed by Brooklyn, with 18,215, according to City Hall. The Bronx has the third most diagnoses (13,397), followed by Manhattan (9,624) and Staten Island (3,780).

The toll continued to mount as City Councilman Mark Levine (D – Manhattan) said that the Big Apple may be forced to temporarily bury its dead in public parks. nypost.com

New CDC Guidance for Employers Reflects Evolving Knowledge of Coronavirus
Open the windows. Leave contaminated areas vacant for 24 hours if you can. Wear disposable gloves and gowns. And, of course, wash your hands often.

These are among the updated guidelines posted by the Centers for Disease Control and Prevention (CDC) for cleaning and disinfecting a workplace after an employee is diagnosed with COVID-19, the respiratory disease caused by the coronavirus. Among the new tips: If a contaminated area has been closed for seven days or more, there's no need for a special cleaning. shrm.org

How can stores get social distancing right?
Walmart, Target, Home Depot and Lowe's this past weekend joined many other retailers in limiting the number of customers allowed in stores at one time to help stop the spread of the coronavirus. The retailers are taking some extra measures as well.

At Menards, the Midwest home improvement chain, children under the age of 16 are banned. In the U.K., Sainsbury's isn't letting couples shop together. At Costco, only two family members are now being allowed to enter their stores per membership card.

Hy-Vee is encouraging customers to follow a "one person per cart" guideline. Schnucks and H-E-B are suggesting one shopper per household when possible.

In Vermont, retailers such as Target, Walmart and Costco are now required to limit the sales of nonessential items.

Miami Beach and Hoboken, NJ over the weekend passed laws requiring residents visiting businesses to wear face coverings. In New Zealand, some grocers are refusing entry for shoppers not wearing gloves and masks. retailwire.com

Burglaries Up 75% in NYC
NYC Sees More Burglaries of Businesses Under Coronavirus Emergency Measures

Some shops are opting to board up storefronts as a deterrent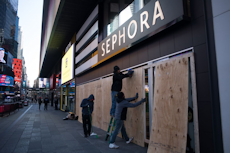 Burglaries of businesses have risen in New York City under emergency measures to fight the new coronavirus, according to new New York Police Department data, and some businesses are boarding up their storefronts.

The NYPD has seen a 75% increase in reports of burglaries of commercial establishments from March 12, when New York City Mayor Bill de Blasio declared a state of emergency, to March 31, police officials said. The NYPD recorded 254 burglaries of businesses during that time period this year compared with 145 for the same period last year, the officials said.

All boroughs of the city have seen increases, the officials said.

The increase in burglaries coincided with steps to stop the spread of the coronavirus. On March 15, the city ordered restaurants and bars to cease on-site service, prompting many establishments to close altogether or limit operations. A March 20 decree by Gov. Andrew Cuomo called for the closure of all nonessential businesses, leading many retail stores to shutter.

"We knew with the closing of many stores that we could see an increase and, unfortunately, we are," said NYPD Chief of Crime Control Strategies Michael LiPetri.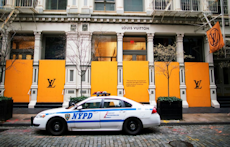 But Mr. LiPetri said that break-ins of eateries, supermarkets and retail establishments are fueling a rise in commercial burglaries. There were 30 burglaries of supermarkets and bodegas between March 12 and March 31, according to NYPD data, a 400% increase from six such incidents recorded during the same period a year earlier. Burglaries of eateries nearly doubled, rising to 51 incidents in 2020 from 28 incidents in 2019.

Thieves are taking currency, electronics and consumables, such as food, alcohol and retail goods from businesses, Mr. LiPetri said. They gain entry to closed businesses by forcing open doors, breaking windows or climbing in from rooftops, he said.

Dan Biederman, president of the 34th Street Partnership, a business-improvement district that includes the closed Sephora location, said it isn't necessary for businesses to board up their windows. "It's a solution in search of a problem," Mr. Biederman said. Mr. Caserta said boarding up buildings sends an inappropriate message to the community.

"It brings up this idea of rioting and collapse of society," Mr. Caserta said. "This is way too much, and it sends the wrong signal." wsj.com

Threatening to Spread COVID is Fed. Terrorism Offense
'Feds, States Target Coronavirus Frauds - US AG Appoints Coordinator in Every Office
The Justice Department has directed all 94 U.S. Attorneys to appoint a coordinator for all virus-fraud cases, raising the prospect that those who threatened or attempted to spread the virus could be charged with federal terrorism offenses as the virus could be classified as a biological agent. thecrimereport.org

AG Barr Releases 522 'Vulnerable' Federal Inmates to Home Confinement After Serving 90% of Sentences

Keeping Unoccupied Stores Safe from Burglaries or Looting in the Time of the Coronavirus
Crooks used to doing home burglaries to get their drug money (their first reason, followed by a gambling addiction as the second), will soon realize the liquor store, hardware store and pizza shop are closed. With a truck and a brick, they are back in business.

Prison interviews with burglars reveal most of them are not master thieves. They steal what they can carry out; they are deterred by big angry dogs; they wear gloves, hoodies and masks to avoid being caught on a camera; and if they trigger a ringing alarm, their most common answer is, "I'll work faster," knowing that it's unlikely the local cops are arriving from right down the street.

At times like this, with the coronavirus running our lives, we need to think outside the box. Consider these unique solutions to help us better protect the properties of small-business store owners:

• Suggest that store owners move as much of their most expensive or theft-sensitive inventory to an offsite storage facility (or their homes) until the quarantine period is over.

• Have businesses in strip malls pool their money to hire a security guard firm to watch all of their businesses 24/7.

• Besides making certain they have fully-functional intrusion alarms, with both ringing alarm coverage and an alarm monitoring service, discuss the value of adding shatterproof windows to their stores (perhaps splitting the cost with the landlord or property manager) and/or installing window bars or grilles.

• Paying furloughed employees to work in teams of two or more, three eight-hour shifts per day inside the store (including graveyard hours), and be visible to anyone who looks in. They can clean, restock, conduct inventory, or do nothing but just sit and monitor what's going on outside and be ready to call the police if a caser comes by or a crowd of looters gathers. We won't ask these employees to intervene physically to protect the building or the goods, but they need to be ready to lock down the store or call the police before a potential looting situation escalates. securitymagazine.com

SF police begin issuing citations to shelter-in-place violators
Police Chief Bill Scott said at a noon press conference on Friday that officers had cited one business and one person in the last 24 hours for failing to heed warnings about the order.

Police have taken incident reports for six businesses that should have closed to comply with the order but remained open, and cited one of those businesses, Scott said. policeone.com

Lawsuits Swell as Owners, From Gun Shops to Golf Courses, Demand to Open

There will be a million lawsuits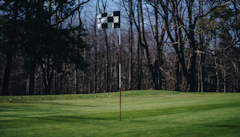 Attorneys told The Post Friday that countless legal issues could arise as a result of the crisis — related to employment labor law, insurance coverage, landlord-tenant matters, contract disputes, and, naturally — medical malpractice.

Orders to stay home and to shutter businesses because of the coronavirus are being challenged nationwide on the grounds they deny Americans their constitutional rights.

It is a growing refrain across the United States as more governors invoke their "police powers" to take extraordinary measures to protect public health. Some Americans, many hoping to protect their livelihoods and others suspicious of such sweeping powers, are turning to the courts.

Because of sparse online records, it is not clear how many ordinary Americans have turned to state courts for redress, legal experts said, but there has been a wave of lawsuits as state governments extend the timeline for people to stay home and to shutter their businesses.

Other constitutional amendments have been invoked in several lawsuits in recent weeks attempting to force open gun stores, or to argue that measures to curb the virus should not outweigh rights like freedom of assembly and religion.

Legal experts anticipate a tidal wave of court activity afterward — especially in fields like insurance and debt collection — because of the economic dislocation caused by the pandemic.

Across the United States, closing gun shops provoked a series of lawsuits arguing that the measure violated the Second Amendment right to bear arms. nypost.com nytimes.com

What the CEO's Are Reading
The Robin Report: What Retailers Really Need Now - Rent Relief

The Big Push - Taubman Has Already Said No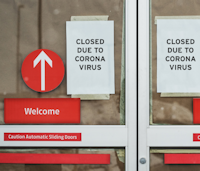 Besides online sales, what retailers need most right now is rent relief, in any size, shape or form! Many of them may need rent abatement for the entire time they are closed. Retailers, even the golden children, direct-to-consumer brands, are having a make or break moment. The cost of overhead is one of their largest expenses and with none-to-few revenues; this imbalance will be a retailer killer. In a normal environment there would be lots of guidelines and a legal framework to follow, AKA your lease. But this roadmap may not be enough. These are the terms du jour you've likely heard a lot lately, Force Majeure, Temporary Condemnation, Quiet Enjoyment, Business Interruption Insurance and Rent Holidays have been discussed, analyzed and most don't seem applicable to the pandemic. Indeed, we are in a dynamic, fluid and unprecedented period.

The terms du jour you've likely heard a lot lately, Force Majeure, Temporary Condemnation, Quiet Enjoyment, Business Interruption Insurance and Rent Holidays have been discussed, analyzed and most don't seem applicable to the pandemic. therobinreport.com
Coronavirus will hit these states hardest financially, according to Moody's

States Most Affected:
- Nevada
- Hawaii
- Washington
- New York
yahoo.com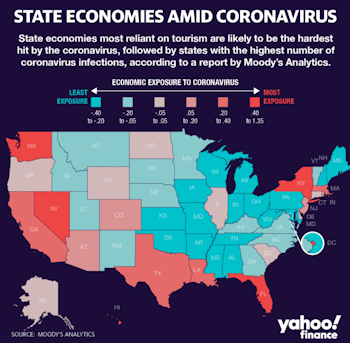 Dallas News Correction: Dallas County Stay-at-Home order is April 30th not May 20th

The Container Store closes its stores switches to curbside only

Open Pantry Install Plexiglass Walk-Up Windows & Offering PPI

Southeastern Grocers Expands Safety Precautions - Limits customers - floor markers - plexiglass partitions

Costco & Trader Joe's Limiting Number of Customers

Chico's Extends Store Closures Indefinitely & Furloughed Majority of Workers with Health Benefits

Meijer doing daily temperature checks, health screenings of employees

Lululemon keeps workers on payroll to June 1, top exec's take 20% pay cut

BJ's limits in-store traffic to 20% of store's total capacity, temperature checks team members, provides masks & gloves, increased wages, paid leave

Instacart will provide free health and safety kits to full-service shoppers that include face masks, hand sanitizer, and thermometers

Under Armour details big restructuring charges; to furlough employees

---

Senior LP & AP Jobs Market
National Manager, Organized Retail Crime And Special Investigations posted for Rite Aid in Camp Hill, PA


The primary purpose of this position is to take a lead role in all aspects of organized retail crime and high-level special investigations. With a focus on organized retail crime, this position helps the Senior Director Organized Retail Crime to allocate necessary available resources to successfully investigate organized retail crime and ensures the successful prosecution of offenders. Frequent independent judgments are essential. The incumbent is also required to perform all tasks in observance of Rite Aid's brand and strategy and adhere to our core values and service attributes. careers.info.riteaid.com

Rite Aid Corporation is proud to be one of the nation's leading drugstore chains. With approximately 2,500 stores in 19 states, we have a strong presence on both the East and West Coasts, employing more than 51,000 associates.

Director of Security job posted for Grassroots Cannabis in Chicago, IL


The Director of Security work under the direct supervision of our Chief Administrative Officer supporting, developing and managing the implementation of company-wide security programs. Responsibilities include ensuring all company security operations comply with local and state standards while also directing a small team towards success across all markets.

Grassroots Cannabis grows the highest quality cannabis products in Illinois, Maryland, Pennsylvania, Ohio and North Dakota. careers.jobscore.com

---

Video conferencing from home: Ten golden rules for newbies and pros

Last week's #1 article --

San Francisco, CA: Shoplifting, Risky Behavior Reach New Heights During Pandemic, Customers and Employees at SF Walgreens Say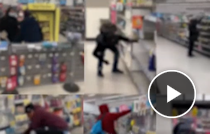 Employees and customers at a San Francisco Walgreens are calling for additional staff, security, and protective equipment during the COVID-19 pandemic, saying shoplifting and dangerous behavior inside the store have reached new heights during the city's weeks-long stay at home order. A series of videos taken by customers and provided to NBC Bay Area appear to show shoplifters cleaning out store shelves, undeterred by employees and customers yelling at them to stop. One video shows a customer pushing an apparent shoplifter out of the store. "They come and then take all the merchandise, the food - especially the food" said a Walgreens employee who NBC Bay Area is not identifying. "And then they say, 'We have the virus. We got tested positive. We have the virus." nbcbayarea.com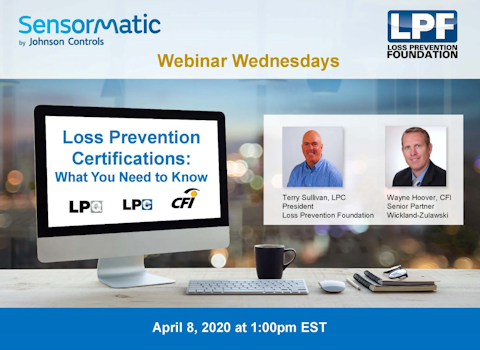 ---

In Case You Missed It

Director, Global Asset Protection job posted for eBay in Draper, UT

eBay is looking for a Head of Global Asset Protection. This role will lead a global team of investigators to execute our value proposition. Candidates should be passionate about the eBay customer, and efficient self-starter with an ability to operate effectively in a fast paced, rapidly-changing environment. The position is full-time and located in Salt Lake City, UT.

eBay works closely with local, state, federal and international Law Enforcement Agencies as well as retailers, financial institutions and industry peers to protect our marketplace from illegal activity. We are the primary contact for Law Enforcement regarding criminal investigations and a liaison for the legal community to assist in all compliance aspects of criminal investigations regarding our services. jobs.ebayin.com
---

Book Suggestions While Sheltered-In
Week 3 of being "sheltered-in" for those of us in the Chicago area, at least I think it's been that long – keeping track of what day it is seems to be a struggle recently. In the past few weeks we have all experienced a lot of change in our daily routines. Many of you are still at work, but in a different capacity. Those that are working are operating under high-stress positions and essential businesses that are serving our communities. There are also several of you still employed, but working remotely and creating a new "work from home" daily routine. Unfortunately, there are also members of our industry finding themselves furloughed or unemployed during this time of certainty.

Truth be told, we all need a distraction. Today, I wanted to share some book suggestions that may help you take a step away from the daily press conferences and negative tweets.

See the suggestions here.
---
Corporate America Better Mandate No Zooming Period
'Zoombombing' Becomes a Dangerous Organized Effort

Zoom has become a target for harassment & abuse coordinated in private off-platform chats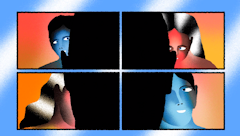 In recent weeks, as schools, businesses, support groups and millions of individuals have adopted Zoom as a meeting platform in an increasingly remote world, reports of "Zoombombing" or "Zoom raiding" by uninvited participants have become frequent

While those incidents may have initially been regarded as pranks or trolling, they have since risen to the level of hate speech and harassment, and even commanded the attention of the F.B.I.

The weaponization of Zoom — a videoconferencing app that has become a de facto social platform for the coronavirus era — is the latest development in the story of online abuse, the kind playing out on social networks and darker, unmoderated corners of the internet.

An analysis by The New York Times found 153 Instagram accounts, dozens of Twitter accounts and private chats, and several active message boards on Reddit and 4Chan where thousands of people had gathered to organize Zoom harassment campaigns, sharing meeting passwords and plans for sowing chaos in public and private meetings. (Since this article's publication, Reddit has shut down the message boards where Zoom raids were discussed.)

Zoom raiders often employ shocking imagery, racial epithets and profanity to derail video conferences. Though a meeting organizer can remove a participant at any time, the perpetrators of these attacks can be hard to identify; there may be several in a single call, and they can appear to jump from one alias to another.

Harassers have begun to leverage every feature of Zoom's platform for abuse. They have used the app's custom background feature to project a GIF of a person drinking to participants in an Alcoholics Anonymous meeting, and its annotation feature to write racist messages in a meeting of the American Jewish Committee in Paris.

"When you see this kind of rampant abuse, it isn't just a one-off thing," said Whitney Phillips, an assistant professor at Syracuse University who teaches digital ethics. "Clearly, this is systemic."

"Certain people are weaponizing Zoom to sow division in society or spread hate," Mr. Amanullah said. "Those of us who are of particular backgrounds and who are targets of hate bear the brunt of it." nytimes.com

Sean can we insert some maps of below

Google Mobility Reports Show Impact of Lockdown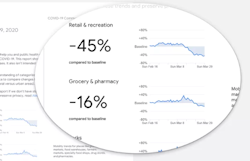 Google published reports Friday that use aggregated phone location data to show how closely lockdown regulations are being followed around the world.

The company said its COVID-19 Community Mobility Reports would "provide insights into what has changed in response to work from home, shelter in place, and other policies aimed at flattening the curve of this pandemic."

The reports use aggregated, anonymized data gathered from cell phones to chart movement trends over time. Specifically, they reveal how busy popular destinations such as shops, parks, recreation spaces, grocery stores, pharmacies, transit stations, residential areas, and workplaces have been since the majority of countries asked people to stay at home.

Initially, the reports will cover 131 countries and regions and show trends that have emerged over several weeks, with the most recent data included at least 48 hours old.

Today's reports show a traffic comparison over a five-week period between February 16 and March 29. infosecurity-magazine.com

Click here to see more U.S. Google Mobility Reports

Hacking forum OGUsers gets hacked for the second time in a year

Let's hope it was the FBI or CIA

OGUsers, one of the most popular hacking forums on the internet, disclosed today a security breach, the second such incident in the past year.

"It appears that someone was able to breach the server through a shell in avatar uploading in the forum software and get access to our current database dating April 2, 2020," said Ace, the forum's administrator.

The attacker is believed to have stolen the details of more than 200,000 users, the latest user counter listed on the forum.

The site rose to infamy in 2018 when fellow tech news site Motherboard identified it as one of the main locations on the internet where hackers were gathering to buy and sell hacked Instagram accounts.

Furthermore, the site also served as a training ground and meeting place for hackers looking to organize SIM swapping (SIM jacking) attacks. zdnet.com

AWS Announces General Availability of Amazon Detective
Amazon Web Services Inc. announced the general availability of Amazon Detective, a new security service that makes it easy for customers to conduct faster and more efficient investigations into security issues across their AWS workloads. aboutamazon.com

LPNN's All-Time Most-Watched Videos
Stay tuned in the coming weeks as we count down the industry's Top 10 LP Leader and Top 10 Solution Provider interviews. Read more here.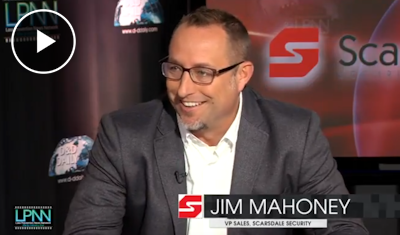 Filmed in January 2017 at the Daily's 'Live in NYC at the NRF Big Show 2017' event
Leading retailers and LP executives trust Scarsdale Security to provide building security, fire protection, loss prevention and video surveillance needs. In addition to unsurpassed security services, Scarsdale is the retail industry's leading source for advanced Business Intelligence and traffic analytics. Jim Mahoney, VP of Sales, and Frank Baker, VP of Business Development, for Scarsdale Security, discuss LP's role in cross-departmental functionality, the opportunities with Central Station Monitoring, and how Scarsdale can help retailers keep existing infrastructure active while still promoting new technology.
---


---
---

Daily Exclusive:
Amazon COVID-19 Tests All 1,500 Employees in North Randal, OH, Facility - 19 Confirmed Cases

Gaps in Amazon's Response as Virus Spreads to More Than 50 Warehouses

At the end of the day it's still all about the People

Shifting sick-leave policy and communication issues are causing employees to assert themselves after they stayed on the job.

As millions of Americans heed government orders to hunker down, ordering food and medicines and books and puzzle boards for home delivery, many of Amazon's 400,000 warehouse workers have stayed on the job, fulfilling the crushing demands of a country suddenly working and learning from home. Orders for Amazon groceries, for example, have been as much as 50 times higher than normal.

The challenge is keeping enough people on the job to fill those orders, according to more than 30 Amazon warehouse workers and current and former corporate employees. For all of its high-tech sophistication, Amazon's vast e-commerce business is dependent on an army of workers operating in warehouses they now fear are contaminated with the coronavirus.

"None of this works without our employees," said Jay Carney, the company's senior vice president for corporate affairs. And the employees have been motivated to remind Amazon of their importance.

The surge of orders is testing the limits of Amazon's vaunted distribution system and forcing changes to the company's relationship with its employees. While Amazon's workers are not unionized, the crisis has given workplace organizers like Mr. Bailey unexpected leverage to demand better pay, better sick leave and more of a voice in how the company is run.

By mid-March, attendance at Amazon warehouses had fallen as much as 30 percent. The company has learned of COVID cases in more than 50 other facilities, out of the more than 500 it operates across the country.

Amazon's response to the pandemic has differed from warehouse to warehouse. Over the years, that sort of autonomy has allowed Amazon to nimbly adjust to local market conditions. Now it is leading to distrust, as workers see some facilities close for cleaning while others remain open.

"We're pushing out these new rules as we decide on them," Mr. Carney said. But some warehouses acted more rapidly on the policies than others. "Compliance has been unbelievably good but not perfect," he said. On Thursday, Amazon announced that it would audit warehouses' compliance with the rules. nytimes.com

Amazon Has Hired 80,000 Workers Amid Soaring Demand During Coronavirus Outbreak

After pressure - Plans to expand temperature checks & roll out masks this week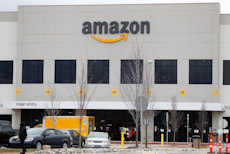 The tech giant also announced a raft of worker protections, including plans to check employees' temperatures at its facilities in the U.S. and Europe and at Whole Foods Market locations by early next week. The company is checking the temperatures of 100,000 employees daily and plans to provide masks to all facilities by this week, according to Dave Clark, Amazon's senior vice president of world-wide operations. Any employee found to have a temperature above 100.4 degrees Fahrenheit will be asked to go home and not return until after having gone three days without a fever, Mr. Clark said.

Amazon warehouse workers and other hourly employees have called on the company to do more to protect them as the coronavirus has spread. Employees in at least 15 warehouses in the U.S. have tested positive for Covid-19 or entered quarantine because of symptoms, Amazon said last week. That list has grown almost daily in recent weeks.

Amazon employs more than 500,000 people in the U.S., making it the country's second-largest private employer. Walmart Inc. —the nation's largest private employer, with about 1.5 million workers—recently announced similar plans to provide masks to employees and take temperatures at the start of each shift. The company has hired 65,000 workers since March 19 and said it would add 150,000 to manage the shopping surge sparked by the pandemic.

As the virus spread across the U.S., Amazon has faced overwhelming demand and mass employee absences at its warehouses. wsj.com

Amazon Will Postpone Prime Day Until at Least August

Retailers pivot with technology as they respond to COVID-19
---
'Top 10 ORC Cases of 2015-2020' - Countdown



#10 (from June 2, 2015)
Dallas's Collins Street Bakery controller & wife plead guilty to $17M embezzlement
The wife of a former executive with a Texas fruitcake company has joined him in pleading guilty in a nearly $17 million theft case. Prosecutors in Dallas on Monday announced the plea deal for the 64-year-old wife of ex-Collins Street Bakery controller Sandy Jenkins. He was fired in 2013 when his embezzlement was uncovered. Jenkins earned less than $50,000 annually when he stole company funds for the couple's lavish lifestyle of private jets and expensive cars. The 66-year-old Jenkins in 2014 pleaded guilty to mail fraud, conspiracy to commit money laundering and making a false statement to a financial institution. He faces 60 years in prison and repaying the money, his wife faces three years in prison. heraldonline.com

In Case You Missed It
Click here to see the complete list of Top 10 ORC Cases of 2019

---

Brooklyn, NY: NYPD arrests 2 suspect in Foot Locker burglary; $11,000 in merchandise
Cops busted a sneaker thief who broke into a shuttered Brooklyn Foot Locker store and tried to make off with dozens of shoes and baseball caps. Donte West, 28, broke into a side door of the shoe store about 8:45 a.m. Saturday, police said. But the officers soon caught up with West. Approximately $11,000 worth of sneakers and hats were in the Chevy. West was charged with burglary, grand larceny, criminal mischief and criminal possession of stolen property. nydailynews.com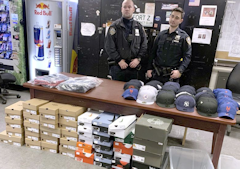 Fort Smith, AR: Group of 10 Thieves hit Dillard's for $3,000 in merchandise

Madera, CA: Gas Station Burglar arrested with over $2,000 of stolen cigarettes

Carson City, NV: Masked pair steal wallet at Walmart, run up $2k on credit card at Douglas store
---

Shootings & Deaths
Philadelphia, PA: Robbery Suspect fatally shot by Store Owner of North Philadelphia store
A man in his 20s was fatally shot whiletrying to rob a store in North Philadelphia on Saturday afternoon, police said. The shooting happened just before 4:30 p.m. at the Star Wear store. Police said the man was shot at least five times by an employee while he trying to rob the store. The man was taken to the hospital and died a short time later. The store owner was taken in for questioning and the investigation is ongoing, police said. 6abc.com

Stamford, CT: Suspects in killing of Jewelry store owner arrested
Suspects in the killing of a Connecticut jewelry store owner have been taken into custody in New York on unrelated charges, authorities said Saturday. Mark Vuono, 69, owner of Marco Jeweler in Stamford, was fatally shot in the head during a robbery at his store on March 28. Stamford police Capt. Richard Conklin did not name the suspects, or say how many there are or where exactly in New York they were taken into custody, the Stamford Advocate reported. Conklin said the arrests were the result of a partnership between Stamford police, the FBI and federal and state prosecutors. theday.com

Renton, WA: Clerk says man pumped gas, then shot at her, a customer and his own car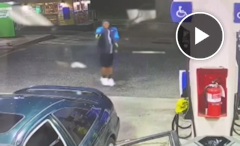 Renton gas station employee says she's rattled but thankful to be alive after a man who stopped to pump gas started shooting at another customer, then her and his own car. Surveillance video obtained by KIRO 7 shows the frantic, unidentified man at the Arco gas station around 1:30 a.m. Sunday with a gun in his hand. The video then shows the man shooting at the back of his car as its parked at the pump, before opening and closing the trunk, and driving off. kiro7.com

Philadelphia, PA: Pizza Store Owner Shot and wounded a 16-Year-Old During Attempted Robbery

---

Robberies, Incidents & Thefts
Shippensburg, PA: 11 year-old boy charged with Armed Robbery of Dollar Store
Shippensburg Police say an 11 year-old boy is facing charges he robbed a clerk at knifepoint at a Dollar General store Thursday night. According to police, the boys entered the store, around 7:24 p.m. The older boy "dared" the 11-year-old to pull a knife on the cashier and demand money, police say. The cashier refused to hand over any money. Police say the 11 year-old originally said a 14 year-old boy with him dared him to pull a knife on the clerk. He has since told police the 14 year-old wasn't involved. The 11 year-old is charged with robbery, theft, simple assault, and harassment, according to police. fox43.com

Yavapai County, AZ: Hospital Employee Arrested, Accused Of Stealing $1,700 of Protective Equipment
Keith Brown, 49, was arrested and booked into the Yavapai County Jail on one count of felony theft and one count of fraud, the Prescott Police said in a statement Saturday. Brown worked in the housekeeping department of the Yavapai Regional Medical Center West Campus, who contacted police on Friday regarding suspicions that Brown had been stealing supplies. While being interviewed by police, Brown admitted to stealing gloves, hand sanitizer, surgical scrubs, washcloths, paper towels, masks, bleach cleaner, toilet paper, and an automatic hand sanitizer over the last three weeks, Prescott Police said. The police department said it is working with the hospital to return the items as soon as they are deemed safe to use. ksltv.com

Palm Beach County, FL: Florida man accused of stealing equipment from hospital
Palm Beach County Sheriff's Office says Rhoderick Manhattan, 46, stole emergency equipment from a hospital. Manhattan is accused of loading 54 boot covers, 26 protective over-all suits, 12 scrub jackets, 11 headcover hoods, a box of gloves and a pair of scrubs into a silver Jaguar. Two hospital workers told investigators they saw him do it. The total cost of everything he was trying to take is about $500, according to deputies. The sheriff's office said the theft of medical equipment over $300 a second-degree felony-- but since the county is in a state of emergency, that makes it a first-degree felony. wtsp.com

Riverside, CA: Police investigating an Armed Robbery / Attempted Murder of a store clerk

St. Albans, WV: Three suspects arrested in last week's Family Dollar Robbery

Moundsville, WV: Man shoplifting from Walmart crashes during Police chase

Columbus, OH: Walmart worker shoved to the ground by suspect during electronics robbery

Niles, IL: Woman charged in $1,400 theft of clothing, housewares & beverages from Target

---
| | |
| --- | --- |
| | Amy Spiehs-Hicks, CFI, LPC promoted to Southeast ORC & Special Investigations Manager |
Submit Your New Hires/Promotions
or New Position
See all the Industry Movement
---


Feature Your Job Here For 30 Days -
70% Aren't On The Boards
Post your job listing
---
Featured Job Spotlights

Fresno, CA
Our Area Loss Prevention Managers ensure safe and secure stores through the objective identification of loss and risk opportunities. Our Area Loss Prevention Managers plan and prioritize to provide an optimal customer experience to their portfolio of stores. They thrive on supporting and building high performance teams that execute with excellence...

Ontario, CA
Solink is looking for a dynamic leader to define and ensure the entire company is aligned on our product strategy. There are many facets to this role, but most importantly, you will manage and inspire the development team towards building a product that will continue to revolutionize the way our customers use video by creating opportunity through data....

Draper, UT
This role will lead a global team of investigators to execute our value proposition. Candidates should be passionate about the eBay customer, and efficient self-starter with an ability to operate effectively in a fast paced, rapidly-changing environment...

Seattle, WA
The Regional Asset Protection (Loss Prevention) and Safety Manager will lead the Pacific Northwest Region (Washington, Oregon & British Columbia) in shrink reduction and profit maximization efforts. The position will proactively seek to bring economic value to the company, promoting profitable sales and world class customer service while ensuring a safe place to work and shop...

Physical Security Leader
Corte Madera, CA
Responsible for leading and execution of the Protection and Prevention tiers of the Profit Protection strategy for all RH locations including our Corporate Campus in Corte Madera, CA - PROTECTION - Access Control | Alarms | CCTV | Guards - PREVENTION - Awareness | Audits | P&P | Training...

Loss Prevention Manager
Las Vegas, NV
● Demonstrate management leadership skill to achieve the goals of the Company. ● Experienced with and has knowledge of regulatory agencies to include: TSA, DOT and OSHA. ● Establishes and communicates a risk business plan consistent with the objectives of the Company that pro-actively identifies and corrects poor behaviors...

Featured Jobs
---
JOB TITLE
COMPANY
CITY/STATE
DATE ADDED

Vice President
SVP, Chief Safety & Risk Officer
Allied Universal
Santa Ana, CA
Jan. 6
VP Asset Protection
BJ's Wholesale Club
Westborough-Home Office, MA
Feb. 28
VP, Asset Protection

Casey's General Stores

Ankeny, IA

Jan. 27

Director
Sr. Director, Enterprise Security
Coca-Cola Consolidated
Charlotte, NC
Mar. 5
Dir. Global Asset Protection
eBay
Draper, UT
Mar. 6
Dir. Safety/Risk Mgmt.
Goodwill of SE Louisiana
New Orleans, LA
April 2
Director of Security
Grassroots Cannabis
Chicago, IL
April 6
Dir. Asset Protection SE
Home Depot
Atlanta, GA
Jan. 6
Asset Protection Dir.
McLane
Temple, TX
Mar. 2
Dir. Loss Prevention Stores
Tractor Supply Co.
Brentwood, TN
Feb. 11

Corporate/Senior Manager
Corp. Mgr. Security Operations
Carvana
Phoenix, AZ
April 6
Sr. Loss Prevention Manager
Gap Inc.
San Francisco, CA
Oct. 29
Home Depot
Atlanta, GA
Feb. 18
Security Manager
Nike
New York, NY
Apri 6
National Mgr, ORC & Special Investigations
Rite Aid
Camp Hill, PA
April 6
Manager, Asset Protection Solutions Supply Chain
Walgreens
Windsor, WI
Mar. 25

---


---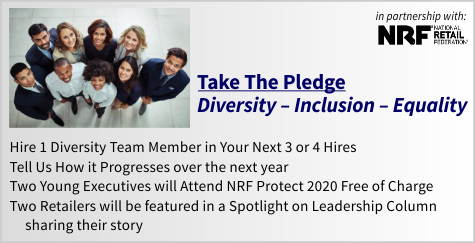 ---

Managing your career upwards is a difficult task because it requires absolute commitment in every situation and environment. You have to stay focused on what's in front of you and make sure your attitude matches your actions. And remember, always be West Point. There's a reason every single U.S. citizen respects graduates of West Point. It's almost a universal code so to speak. Clean, crisp, sharp, alert, intelligent, and always a gentleman or gentlewoman.

Just a Thought,
Gus



(content subject to approval)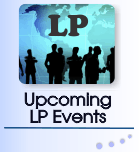 ---
Recruiting?
Get your job e-mailed to everyone... everyday
Post on our Featured Jobs Board!
Not getting the Daily?
Is it ending up in your spam folder?
Please make sure to add d-ddaily@downing-downing.com to your contact list, address book, trusted sender list, and/or company whitelist to ensure you receive our newsletter.
Want to know how? Read Here



36615 Vine Street, Suite 103
Willoughby, OH 44094
440.942.0671
copyright 2009-2019
all rights reserved globally