Johnson Controls' role in global fight against COVID-19 started in Wuhan. Now the front lines are here
U.S. Department of Homeland Security lists Johnson Controls as a critical manufacturer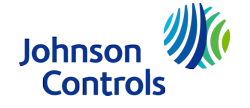 As infections caused by the novel coronavirus swept across China's Wuhan province earlier this year, the government rushed to build two hospitals in a matter of just a couple of weeks.

When, in mid-February, the provincial government asked Johnson Controls International plc for assistance with its efforts against COVID-19, the company responded with similar haste. Its response came just 45 minutes later; yes, the global manufacturer would help.

Within less than 12 hours, the Cork, Ireland-based company with operational headquarters in Glendale had its team mobilized, and the requested project was completed within eight days.

Because of the global company's presence in health care and its capabilities, Johnson Controls was asked to become part of the team in Wuhan to deliver temporary health care options, the company's vice president of commercial sales for building solutions North America Lisa Roy said.

In China, government and health officials targeted renovated stadiums and conference centers and turned them into mobile or temporary hospitals. This process is now beginning in the United States.

Roy said some of the company work being done in China included installing remote patient monitoring systems in a place being used as an isolation facility. Another project included equipping 300 hospital beds in a remote facility with proper communication and security technology. That took just 72 hours, Roy said. Johnson Controls also equipped 860 critical beds in China with nurse call systems.

"Not only do we do that in technology today, but the fact that we can do it wirelessly, just some creative ideas to help get the applications up and running to speed is obviously the most important," Roy said. "I think what we learned in Wuhan is that we have to be well-equipped to mobilize quickly, have plans and guidelines to protect our workforce as they go into work and also the appropriate procedures in the event that they are in contact with the disease or do show signs."

Johnson Controls CEO George Oliver says the company is committed to delivering essential products, which are critical to public health, well-being and safety, during the coronavirus pandemic.


Johnson Controls (NYSE: JCI) houses its corporate offices in Glendale and also has operations in downtown Milwaukee, with about 1,800 area employees. Johnson Controls' facilities remain open to support critical infrastructure, although they include restricted visitor policies and increased sanitation practices. The U.S. Department of Homeland Security lists Johnson Controls as a critical manufacturer.

Johnson Controls is already in over 85% of hospitals in the U.S., Roy said. The company has 25,000 people in North America in 120 locations. Two weeks ago, different company teams were already doing work in U.S. hospitals, providing installation work or services. As hospitals and health care facilities worked to reconfigure entry and exit points, Johnson Controls has been providing basic security and fire offerings.

"The next phase that most of our customers went through in North America, was trying to create more capacity within the space that they had," Roy said.

She added the company had 15 customers already about two weeks ago, working to identify bases to convert into isolation areas. Now, Johnson Controls is working with state and federal officials to identify property that would create good makeshift hospitals and equipping these spaces with the proper technology. In the last 24 hours, Roy said the company has seen seven of these types of procurements in seven different states.

Johnson Controls has created a special task force to work on the design and implementation of these spaces.

Within its product offerings, Johnson Controls has categories viewed as critical to building infrastructure, like HVAC products, which are crucial to providing proper ventilation in buildings to improve air quality and prevent spreading of the disease, as well as industrial refrigeration for food and beverage processing and security to factories and other essential businesses that remain open.

"Knowing that we're going to come up with something that's great to offer the state and federal government as they try to fulfill this need but married with the fact that we have an incredible footprint and workforce that is there to help as well," Roy said. "We can actually execute on it.

"We're mobilizing and getting ready and really trying to ensure that we've got everything on our side as this work starts to flow down. We're starting to see a tremendous amount of inundation of requests to respond to, which is good, which means the country is responding and people are taking action."

Roy said Johnson Controls has shifted its focus to where the needs of the population are and how the company can best assist them. Johnson Controls is also preserving the core of its business.

"[So that] when the economy does come back in a month or so, we're there to help drive that as well," Roy said.

Article originally published on bizjournals.com