---

---

How Retailers are Leveraging Video in the Fight against Shrink



In the UK, grocery chain Asda is already taking advantage of this integration. Its alarm data is reported through Sensormatic Shrink Management as a Service, uncovering insights about Organized Retail Crime (ORC). According to Andrew Rees, Asda's senior manager for asset protection, "we wanted to see if we could track a pattern of these organized crimes. We have an intelligence centre in our department where we can look at closed-circuit monitors of each store and see what's happening with each alarm."

Below are five ways that video technology from Sensormatic Solutions can help manage shrink, safeguard stores and improve customer experience.

1. Integrate Public View Monitors (PVMs) into your secure ecosystem.
2. Integrate video and alarms within a single management system.
3. Monitor social distancing to detect non-compliance.
4. Use Thermal Imaging for a safer shopping environment.
5. Monitor queues to improve customer experience.

Read more here

ShotSpotter Expands into Retail Sector by Offering 24x7 Outdoor Gunfire Detection for US-Based Stores and Malls

Violent Incidents at Retail Locations Spiked by 40 Percent in 2020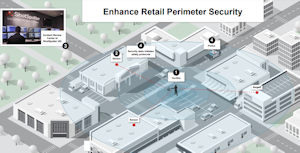 ShotSpotter, Inc., a leader in precision policing technology solutions that enable law enforcement to more effectively respond to, investigate and deter crime, today launched its ShotSpotter SiteSecure™ for Retail program to provide outdoor gunfire detection for retail chains and malls. ShotSpotter SiteSecure is a gunfire detection solution that alerts retail security personnel within seconds of a shooting incident around their stores and parking lots, protecting retail shoppers and associates by enabling faster response by security, law enforcement and medical personnel. shotspotter.com

---

Protests & Violence

26 Security Officers Murdered - 300+ Gun Incidents in First 90 Days of 2021
Three months into 2021, and the private security profession has been struggling with having their employees murdered and critically injured. This year has now seen 26 officers murdered on duty. All but three, have been killed by gunfire.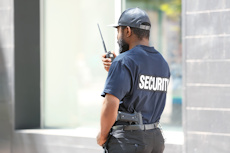 There have been more than three hundred incidents involving firearms and private security. A staggering figure when considering that many businesses have been closed or operating on limited hours for over a year.

While violence against private security officers is nothing new, it is increasing at a rate not seen in the seventeen years that Private Officer International has begun collecting statistical data. Forty-six other security officers and private police have died from the Coronavirus during these months as well.

Three security officers have also died in vehicle accidents, three others died from unknown causes, one officer drowned, and five security officers died on duty because of a medical emergency. privateofficerbreakingnews.blogspot.com

Derek Chauvin trial: 911 dispatcher testifies
'Something was not right' during arrest that led to George Floyd's death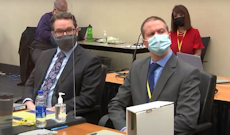 Jena Scurry detailed under questioning by prosecutor Matthew Frank how she was troubled by seeing on wall-mounted dispatch screens how Floyd's arrest played out on city surveillance cameras. The seven-year dispatch veteran said she glanced up at the screens between taking other calls and saw a police squad moving "back and forth" as officers dealt with Floyd, then moments later take him to the pavement.

Multiple times she looked away and then back to see the same image of the officers keeping Floyd on the pavement. "I first asked if the screens were frozen," Scurry testified. "I was told that it was not frozen." It was then that "something was not right. It was an extended period of time. ... It was a gut instinct, now we can be concerned." heraldmailmedia.com

Salem, OR: No charges for man who drew gun at dueling Oregon protests;
four others arrested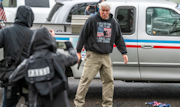 A man who drew a gun during Sunday's dueling statehouse protests in Salem, Oregon, was not arrested after complying with police officers. The incident was captured in dramatic video, as Antifa protesters clashed with demonstrators taking part in a "Freedom Rally."

The white-haired man got out of his American flag-adorned pickup truck to look at the damage allegedly caused by Antifa protesters. That's when he was attacked with pepper spray, by a mob that was surrounding him, police said. He dropped his weapon at the orders of police, the video showed. nypost.com

Mixed martial arts witness tells Chauvin trial he 'witnessed a murder'

George Floyd's family, civic leaders call for justice outside courthouse in Minneapolis as Derek Chauvin trial begins

Students successfully lobby for new state law excusing them from school to protest

Sacramento rallies against Asian hate and violence

---

COVID Update

146M Vaccinations Given
US: 31M Cases - 563.2K Dead - 23.5M Recovered
Worldwide: 128.3M Cases - 2.8M Dead - 103.5M Recovered

Former Senior Loss Prevention Executive
Know of any fallen LP exec? Let's remember & recognize.

Private Industry Security Guard Deaths: 279
Law Enforcement Officer Deaths: 275
*Red indicates change in total deaths



Current Mask Restrictions By State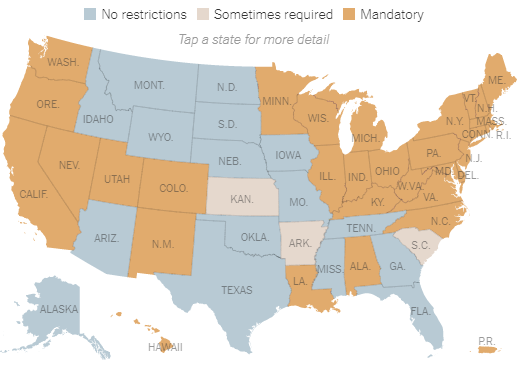 Store Associates Frightened As Restrictions Are Relaxed
As Mask Mandates Lift, Retail Workers Again Feel Vulnerable

"It's no different now than it was a year ago," one Kroger employee said, as states like Texas and Mississippi end mask requirements.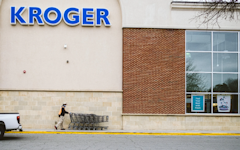 Ms. Reece's heightened anxiety is shared by retail and fast-food workers in states like Mississippi and Texas, where governments have removed mask mandates before a majority of people have been vaccinated and while troubling new variants of the coronavirus are appearing. It feels like a return to the early days of the pandemic, when businesses said customers must wear masks but there was no legal requirement and numerous shoppers simply refused. Many workers say that their stores do not enforce the requirement, and that if they do approach customers, they risk verbal or physical altercations.

"It's given a great false sense of security, and it's no different now than it was a year ago," said Ms. Reece, who is not yet able to receive a vaccine because of allergies. "The only difference we have now is people are getting vaccinated but enough people haven't gotten vaccinated that they should have lifted the mandate."

For many people who work in retail, especially grocery stores and big-box chains, the mask repeals are another example of how little protection and appreciation they have received during the pandemic. While they were praised as essential workers, that rarely translated into extra pay on top of their low wages. Grocery employees were not initially given priority for vaccinations in most states, even as health experts cautioned the public to limit time in grocery stores because of the risk posed by new coronavirus variants. (Texas opened availability to everyone 16 and older on Monday.)

The issue has gained serious prominence: On Monday, President Biden called on governors and mayors to maintain or reinstate orders to wear masks as the nation grapples with a potential rise in virus cases. nytimes.com

CDC Director is Scared of 'Impending Doom'
Biden calls on states to keep mask mandates, pause reopenings
President Biden on Monday urged state and local officials to reconsider lifting their coronavirus restrictions and to reinstate mask mandates that have lapsed as the U.S. faces an increase in cases.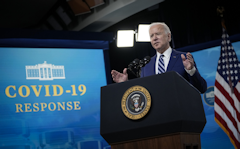 "I'm reiterating my call for every governor, mayor and local leader to maintain and reinstate the mask mandate," Biden said at an event intended to highlight the rapid increase in vaccine eligibility. "Please, this is not politics. Reinstate the mandate if you let it down.

The director of the Centers for Disease Control and Prevention (CDC) earlier Monday warned Americans against letting their guard down against the virus, saying she felt a sense of "impending doom" over rising coronavirus cases.

"I'm going to lose the script, and I'm going to reflect on the recurring feeling I have of impending doom. We have so much to look forward to so much promise and potential of where we are, and so much reason for hope. But right now I'm scared," CDC Director Rochelle Walensky said during a White House briefing Monday.

According to Walensky, the seven day average of new cases is around 60,000 cases per day, a 10 percent increase over the past week. thehill.com

America Braces for 4th Wave
New U.S. coronavirus cases rise by 12 percent
New coronavirus cases in the United States continued to rise in the past week, jumping by as much as 12 percent nationwide, as senior officials implored Americans to stick to public health measures to help reverse the trend.

The seven-day average of new cases topped 63,000 for the first time in nearly a month, according to data compiled by The Washington Post, while states such as Michigan, Vermont and North Dakota reported substantial spikes in new infections. The nation appeared poised for a fourth wave of illness even as vaccine eligibility is expanding in many states. washingtonpost.com

New York, New Jersey now lead the country in COVID-19 infections

Younger age groups fueling massive spike in COVID-19 cases in Michigan

Mass. coronavirus cases spike again, as push is on to 'surge vaccine' into state


Pharmacy Vaccinations Will More Than Double by Mid-April
Most Americans will be eligible for Covid vaccination by mid-April, Biden says

The federal government said it will expand the number of pharmacies administering vaccinations from 17,000 to 40,000 by mid-April.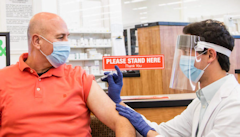 At least 90 percent of adults in the U.S. will be eligible for Covid-19 vaccinations by April 19 as a string of states expand who can get the shots and thousands of additional pharmacies start receiving doses, President Joe Biden said Monday.

The federal government will expand the number of pharmacies receiving shipments of the vaccines from 17,000 to 40,000 by mid-April, he said. The White House estimates that as a result, 90 percent of adults in the U.S. will have vaccination sites within 5 miles of their homes.

At least 31 states have announced that they will open vaccinations to all adults in the coming days. New York said it would vaccinate anyone over age 30 starting Tuesday. Biden had previously directed states to make all adults eligible by May 1 and said the remaining 10 percent of adults would still be eligible by that date. nbcnews.com

Tracking Employee Vaccinations?
Almost Half of Companies Say They Won't Track Employee Vaccination Status

A new Gartner study says 36% plan to have employees self-report vaccination status but will not require proof.

While the jury is still out on whether or not companies will require vaccinations, a recent study by Gartner found that nearly half (48%) of large global organizations will not track the vaccination status of their employees. The study, conducted with 227 HR leaders on March 16, found that only 8% of survey respondents reported that they will require employees to show proof of vaccination.

The same Gartner Workplace Reopening Amid Vaccine Rollout Webinar Poll also showed that among 258 HR leaders, 45% expect their workplace to reopen in 3Q21, while nearly one-quarter (24%) are planning for their workplace to reopen in 4Q21. ehstoday.com

Northgate Market checks employees' health — via its time clocks
Northgate Market is using its time clocks to make sure its employees and vendors are in compliance with COVID-19 health and safety policies.

The Southern California grocer has deployed a thermal temperature reading and health scanning solution that is integrated in the time clocks across its 41 supermarkets and distribution center. The solution, Logile's Health & Temperature Scanner, clears employees to work their scheduled shifts. chainstoreage.com

New COVID Vaccines Needed?
Mutations could render current Covid vaccines ineffective in a year or less, epidemiologists warn
Mutations of the coronavirus could render current vaccines ineffective within a year, according to a majority of epidemiologists, virologists and infectious disease specialists surveyed by the People's Vaccine Alliance.

The survey of 77 experts from some of the world's leading academic institutions across 28 countries found that almost a third gave a time frame of nine months or less. Fewer than 1 in 8 said they believed that mutations would never render the current vaccines ineffective.

Two-thirds thought that we had "a year or less before the virus mutates to the extent that the majority of first-generation vaccines are rendered ineffective and new or modified vaccines are required." cnbc.com

All Minnesotans 16 and older eligible for COVID-19 vaccine

How long will the coronavirus vaccines protect you? Experts weigh in.

Covid-19 Vaccination Cards Are the Only Proof of Shots, Soon an Essential


COVID Has Remade NYC
Remote Work Is Here to Stay. Manhattan May Never Be the Same.

New York City, long buoyed by the flow of commuters into its towering office buildings, faces a cataclysmic challenge, even when the pandemic ends.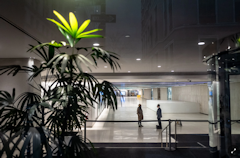 A year after the coronavirus sparked an extraordinary exodus of workers from office buildings, what had seemed like a short-term inconvenience is now clearly becoming a permanent and tectonic shift in how and where people work. Employers and employees have both embraced the advantages of remote work, including lower office costs and greater flexibility for employees, especially those with families.

Beyond New York, some of the country's largest cities have yet to see a substantial return of employees, even where there have been less stringent government-imposed lockdowns, and some companies have announced that they are not going to have all workers come back all the time.

In recent weeks, major corporations, including Ford in Michigan and Target in Minnesota, have said they are giving up significant office space because of their changing workplace practices, while Salesforce, whose headquarters occupies the tallest building in San Francisco, said only a small fraction of its employees will be in the office full time.

But no city in the United States, and perhaps the world, must reckon with this transformation more than New York, and in particular Manhattan, an island whose economy has been sustained, from the corner hot dog vendor to Broadway theaters, by more than 1.6 million commuters every day. nytimes.com

Remote Work Due to COVID-19 Triggers Compliance Issues

Female Heads Of FCC, FTC, NTIA Talk Remote Work, COVID-19

---

The Disruptive Very Competitive Future of Grocery Retail



By Tony D'Onofrio, Global Retail Influencer & Prosegur's CEO & Managing Director, Global Retail Business

Throughout my retail career, I have closely followed the growth and progress of the grocery sector. Partially this is the result of actually having worked in a supermarket for 9+ years across many departments.

The importance of this retail segment is reinforced by Deloitte in their annual 'Global Powers of Retailing Report'. The 2020 edition found that fast moving consumer goods (FMCG) which includes grocery, drug, mass merchants, and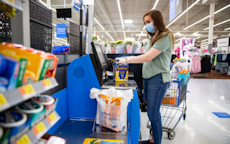 convenience represents 66.5% of the total retail sales for the global top 250 retailers. Also interesting from that research, this sector tends to least globalize operations and recorded in 2020 the lowest composite net profit margin at 2% of sales.

The pandemic has become a brutal accelerator of digital transformation trends for all retail and grocery has not been immune from the disruption. Being classified as an essential business was a tremendous advantage for food, drug, convenience, and mass merchandise retailers. During the lockdowns, nearly $300 billion in wealth was transferred from general merchandise / hospitality to FMCG retailers. Read more here

Chains with the Most Closures
Hundreds of Subway, Dunkin', and Burger King locations closed in 2020
No sector of the industry was safe. Closures affected fast food, fast casual, casual, and fine dining. Subway closed more stores than any other large chain examined by Dataessential, closing out the period with 1,557 fewer stores, a 6.6% loss. Dunkin' lost a net 559 stores, the report said.

Even fast food staples were hit by the pandemic. Burger King closed 319 locations, while McDonald's closed 173. However, that only amounts to a 1.2% loss for McDonald's, which still has well over 13,000 locations. Baskin Robbin's, Hardees, and Steak N Shake each closed restaurants, while Little Caesar's bucked the positive trend for pizza chains this year, closing 120 locations.

Some restaurants did manage to open new locations. Domino's came out on top, opening 358 new stores. This isn't necessarily surprising: pizza and wings were hailed as early winners in the pandemic as Americans increasingly ordered from brands that were already set up to accommodate delivery, like Papa John's and Wingstop. businessinsider.com

Huawei Accuses U.S. of Breaking the Law
Huawei CFO Claims US Extradition Bid Violates International Law
The United States' extradition bid for Huawei CFO Meng Wanzhou was made in violation of international law and Canadian cooperation with the request puts it at risk of breaking international law as well, the tech executive's defense team claimed Monday in Canada's British Columbia Supreme Court.

In the third week of scheduled abuse of process arguments in Vancouver, international law expert Gib van Ert, a newcomer on Meng's team, told Associate Chief Justice Heather Holmes the U.S. is violating international law by wrongfully extending its criminal laws to a foreign person's alleged conduct in a foreign country against a foreign bank.

The U.S. claims Meng defrauded HSBC Bank by allegedly misrepresenting Huawei's relationship to an Iranian subsidiary that was reported to be in violation of American sanctions on telecom equipment sales in Iran. Meng alleged to have given a PowerPoint presentation in August 2013 to an unnamed bank executive, the flashpoint at the heart of the American case against her. courthousenews.com

Banks reportedly seize equity stake in Mall of America
Lenders are taking equity stakes in Mall of America after its owner defaulted on the multibillion-dollar American Dream development, according to reports in the Financial Times, Bloomberg and other media.

Triple Five Group put up a potential 49% stake in Mall of America, and another mall in Canada, as collateral on debt used to finance the American Dream project in New Jersey, according to public documents.

Triple Five handed over Mall of America stakes to lenders, including J.P. Morgan and Goldman Sachs, after American Dream ran into cash flow problems, a spokesperson confirmed to Bloomberg. Representatives for Mall of America and Triple Five did not immediately respond to Retail Dive's requests for comment. retaildive.com

Kroger Foundation donates $1 Million to those affected by
Roundy's warehouse shooting
he Kroger Foundation has donated $1 million to Roundy's Supermarkets to support those who are affected by the recent shooting at the store's Oconomowoc distribution center. Roundy's announced the donation Monday in a news release, saying the funds will go toward the needs of victims, their families, survivors and the community.

"The entire Roundy's family continues to mourn the loss of those who were victims of this tragedy," said Michael Marx, president of the Roundy's Division of Kroger. One hundred percent of the donations administered by the National Compassion Fund will go directly to the victims and their families. nbc15.com

Nike severs ties with 7 more retailers including Urban Outfitters and Macy's

Sephora hiring 150 people with disabilities at its Utah warehouse
---


Register Now: New Webinar from Agilence & Progressive Grocer

How Grocers Can Win The Loss
Prevention War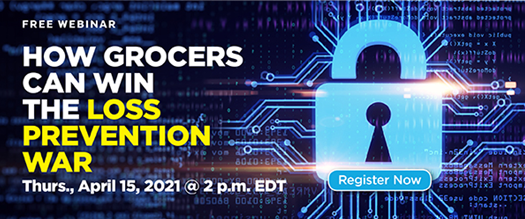 The disruption food retailers experienced during the pandemic touched all areas of operations, including loss prevention and asset protection. New challenges emerged and existing ones intensified thanks to the growth of e-commerce, increased organized retail crime and rapid adoption of frictionless store experiences such as self checkout. However, retailers are fighting back with new approaches and new tools to win the loss prevention war. Join Progressive Grocer and industry leaders in the space as we share insights and explore:

● The current state of LP/AP, top threats and methods of deterrence to bolster the bottom line.
● How the rise of e-commerce and usage of third party delivery services are impacting shrink.
● The surge of self-checkout and best practices to thwart theft.
● New technologies, tools and techniques to reduce loss.


---
$20 Million Loss
Office Depot parent expects over $20M loss due to malware attack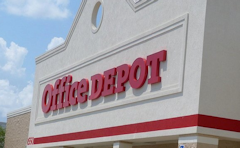 The ODP Corporation, parent company of Office Depot and CompuCom, on Friday provided an update regarding a malware incident affecting CompuCom on March 1.

The company expects that the breach will cost it $20 million in expenses, $10 million of which will be accrued during the first quarter of this year. It also anticipates a loss of revenue between $5 million and $8 million because it had to halt services to customers affected by the breach, according to a press release.

The executive team won't talk about the data breach or give more details on its financial performance until its first-quarter earnings call, which will likely take place on May 5, per the company statement.

The ODP Corporation breach comes as the company seeks to sell off assets and attract small business clients. retaildive.com

3 Million Cybersecurity Jobs Unfilled
Cloud security experts wanted: You can be one of them
A recent study from Boston Consulting Group and analytics firm Faethm has attempted to predict how digitization and technology will upend labor markets in Australia, Germany, and the United States in the next decade, and has concluded that labor shortfalls will be considerable.

"In all three countries, the professions with the biggest looming shortfalls are computer-related occupations and jobs in science, technology, engineering, and math," the analysts noted.

And while last year, for the first time in several years, the cybersecurity workforce gap has been reduced, the global shortage of cybersecurity professionals is still massive: over three million positions remain unfilled because there's no knowledgeable individuals fit to fill them.

Cloud computing security is far and away the most in-demand skillset, (ISC) found, with 40% of respondents saying that they plan to develop it over the next two years.

It's easy to understand why: with enterprise IT infrastructure, applications and data increasingly being moved to the cloud, IT security must move to the cloud as well. Since cloud security has its own specific body of knowledge, those who are able to acquire it (and upgrade it as time passes), can practically count on a stable and well-paying career. helpnetsecurity.com

'Far From Out of the Woods'
Microsoft: Exchange Ransomware Activity 'Limited' So Far
Microsoft says ransomware activity against compromised on-premises Exchange servers remains limited, but it warns that organizations are far from out of the woods.

Organizations that have patched the four flaws in Exchange must also undertake remediation actions to ensure that webshells or other backdoors haven't been left behind, Microsoft advised in a Thursday update.

Attackers are harvesting credentials for possible use later, so even if organizations have patched their servers, long-term risks of compromise remain, the company adds. Those risks include ransomware attacks, cryptominer infiltrations or attackers moving laterally into organizations' networks.

"Many of the compromised systems have not yet received a secondary action, such as human-operated ransomware attacks or data exfiltration, indicating attackers could be establishing and keeping their access for potential later actions," Microsoft's 365 Defender Threat Intelligence Team writes in a blog post. That means organizations need to ensure all backdoors are removed.

On Thursday, the U.S. Cybersecurity and Infrastructure Agency released two new malware analysis reports describing variations of the China Chopper webshell observed in compromised Exchange servers.

Microsoft predicts that the systems that still have backdoors will "become part of the complex cybercriminal economy where additional ransomware operators and affiliates take advantage of it." govinfosecurity.com

New Tool to Detect Attacks
CISA Builds Out Defensive Tools for Security Teams

Need a tool to hunt for attacks in your network? The DHS agency bolsters the offerings in its open source toolbox.



The US Department of Homeland Security's Cybersecurity and Infrastructure Security Agency (CISA) continues to grow its portfolio of open source security tools and administration scripts in its open source library online.

In the latest software drop, the agency released a tool – the CISA Hunt and Incident Response Program (CHIRP) – that aids in the collection of forensic evidence and indicators of compromise (IoC) from on-premise systems. The program initially can detect known IoCs associated with the SolarWinds Orion compromise discovered in December 2020. The release of the tool comes three months after the agency released a similar tool, Sparrow, for collecting forensics data from cloud systems.

While many organizations have the resources to create and maintain their own set of internal tools and scripts, the CISA tools could satisfy a demand from smaller companies and security teams that want to verify they have not missed a compromise, says Tim Conway, curriculum lead for industrial control systems at the SANS Institute.

"Where these tools can be helpful is for those organizations that do not have access to in-house resources or commercial tools and would spend quite a bit of money on consultants or products that they did not budget for," he says. darkreading.com

How to avoid 4 common zero trust traps (including one that could cost you your job)

---

Should You Upgrade to Apple iOS 14.4.2?
Apple released an emergency security update iOS 14.4.2. This update provides important security updates and is recommended for all users. If you have an iPhone be sure to check you have this software upgrade by navigating to Settings > General > Software Update. If your phone is not up-to-date, update your iOS software today.
---

---
---

Union Opposition from Amazon Workers
2 Amazon workers reveal why they voted against unionizing their Alabama warehouse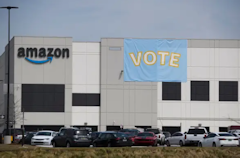 "Because when it comes to collective bargaining, what do you think the first thing Amazon's going to start pulling is?" she said to Insider.
"All this free time off and our benefits.
" Thomas Eady, a former coal miner who has worked in unionized industries before,
also voted no
.
He said in messages to Insider that he
used to be "a huge pro-union person,"
but that his time working for unions made him believe that
his work ethic didn't matter and that unions would value seniority over everything.
Eady said he didn't believe unions could adequately protect against termination. "They can only act like a middle man," he said.
In the past, Eady worked for a foundry union and a coal mine union. He said he saw unions as "
just collecting money and overpaying themselves
." He works as a stower at Amazon, the same role as Jennings. Eady said that, in terms of union activity in Bessemer, he felt like more union members from other towns and industries came to pro-union rallies and events than actual employees working in Bessemer.
businessinsider.com
Amazon is launching on-site Covid-19 vaccinations at some warehouses
Some Amazon warehouse workers will soon be able to get vaccinated against Covid-19 at their workplace.
Amazon announced Thursday that it's setting up on-site vaccination clinics at
fulfillment centers in Missouri, followed by Nevada and Kansas
in the coming weeks. At the clinics, which are expected to run for about five days, vaccines will be administered to employees by licensed health-care providers.
The company said it expects to launch vaccination clinics at
additional warehouses across the country as more vaccine supply becomes available
to front-line employees in other states.
It comes as the U.S. continues to pick up the pace of vaccinations, with the nation administering more than 2.5 million shots per day. Companies with essential workers, including Amazon, have been vying to give their workers priority access to the shots.
Earlier this month, the Centers for Disease Control and Prevention issued guidance that
employers with a large workforce can begin setting up Covid-19 vaccine clinics on site
. Agriculture giant
Cargill, Tyson Foods and some automakers and manufacturers
in Detroit are among a growing list of employers that have launched on-site clinics at some of their facilities.
cnbc.com
---
Update: Providence, RI: Second suspect in $700,000 multi-state equipment theft ring that hit pleads guilty
One of nine people charged in connection with the theft of excavators, boats, personal watercraft, all-terrain vehicles, and trailers worth a total of $700,000 from dealers in Rehoboth and four New England states pleaded guilty on Monday, federal prosecutors said. Jared Santiago, 28, of Providence, admitted to conspiracy to commit interstate transportation of stolen property and interstate transportation of stolen property, according to a statement from the U.S. attorney's office in Rhode Island. Sentencing was scheduled for May 21.

The group stole three Bobcat excavators, 10 personal watercraft, four boats, eight all-terrain vehicles, and 10 trailers between November 2019 and July 2020 from businesses in South Kingstown and Tiverton, Rhode Island; Auburn, Rehoboth, and Easton, Massachusetts; Waterford, Vernon, and Stafford, Connecticut; and Hampstead, New Hampshire, prosecutors said. Police recovered many in Rhode Island using GPS devices built into the equipment. Some items were hauled to Florida to be sold. thesunchronicle.com

Las Vegas, NV: More than $100K in hair stolen in wig boutique burglary
IWearTheBest.com in North Las Vegas makes custom wigs and sells luxury quality hair. Over the weekend four men in masks and hoodies shattered the glass, climbed into the store and cleared the shelves. Surveillance footage caught the criminals in the act. It happened around1:30 Sunday morning at their store located near MLK and Cheyenne Blvd. The men stole more than $100,000 worth of wigs, hair weave and other supplies; stuffing it into large bags and then loading the merchandise into the trunk of a black car and taking off. It wasn't until they pulled away that the store's alarm went off. The store is offering a reward, anyone who provides a tip that leads to the merchandise being found will receive 20% of the items returned. news3lv.com

Salt Lake City, UT: 2 men charged in $70,000 Jewelry store robbery
Two men accused of stealing an estimated $70,000 in jewelry on Halloween 2019 have now been charged. Jerome Welton McWilliams, 29, and Darnel Batts, 33, were charged Friday in 3rd District Court with aggravated robbery, a first-degree felony. On Oct. 31, 2019, McWilliams and Batts entered Stroud Jewelry, and acted as if they were interested in purchasing several pieces of jewelry. While looking at rings, McWilliams instructed Batts "to go out to the car to get a bag that contained '20 G's' because he was going to buy his girlfriend some rings," the charges state.

When Batts returned with a duffel bag, McWilliams grabbed the owner who was helping the men and pushed him against a wall. "McWilliams instructed (him) to open all the display cases so they could take everything," the charges state. McWilliams then pulled a handgun out of his waistband and pointed it at the owner's face, the charges state. After taking an estimated $70,000 worth of jewelry, the men drove off in a Dodge Charger. Police processing the crime scene found a Salt Lake City International Airport garage parking ticket and a King's Custom Jewelers business card. Detectives learned that one of the suspects had been in King's Custom Jewelers a week before.

Salt Lake Police released surveillance photos of the men after the robbery. A week after releasing the pictures, the New York City-based group Jewelers Security Alliance . The JSA contacted Salt Lake Police to inform them that they "immediately recognized the suspects as being involved in a series of 8 different robberies out of California over the past 4 months," the affidavit states. According to the new charging documents, McWilliams is currently incarcerated in California and Batts is also believed to be in California. ksl.com

White Lake, MI: Police seek help to ID 2 possibly involved in Ulta Beauty theft
---
---

Shootings & Deaths

Minneapolis, MN: Security Guard shoots and kills Customer, flight began inside a C-store over a Face Mask
A confrontation between two strangers led to a fatal shooting at a Minneapolis convenience store last week, according to a criminal complaint. Chaz E. Stubblefield, 33, of Minneapolis, was charged Friday in Hennepin County District Court with second-degree intentional murder in connection with Wednesday's shooting of 46-year-old Ryan K. Decker, of St. Cloud, outside the Stop N Shop.

A woman said Decker was in town to help her move, and they stopped at the store shortly before midnight so he could get a beverage, but he decided to leave because the security guard was being rude. Video surveillance revealed that the Security Guard told Decker that he needed to wear a mask to remain inside. On his way out, Decker brushed Stubblefield, who then punched Decker in the back, followed him outside and accused him of uttering a racial epithet. Decker denied the accusation. Stubblefield then spit in Decker's face and shot him. Under questioning by police, Stubblefield acknowledged shooting Decker. He said he told Decker "you can say excuse me" after the physical contact was made, and Decker responded with a profanity-laced racial epithet. kstp.com

Philadelphia, PA: Philadelphia Mills Mall shooting leaves one dead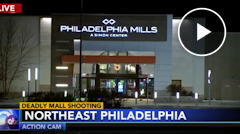 Hundreds of people were inside the Philadelphia Mills mall Monday evening when shots were fired in the food court. Police said a 21-year-old man was shot multiple times in the chest and was pronounced dead at the scene. It happened around 5 p.m. near the mall's orange entrance. Action News obtained the dispatch calls that were recorded just moments after the shooting. "Near the food court...reports of gunshots from inside...someone possibly shooting in that mall...a person with a gun," dispatch said. Police say it all began with a fistfight between a large group of people inside the former Franklin Mills mall.

Part of the fight can be seen in security video from a food court shop that was posted on Instagram; workers clear out as people begin to run away from the fight. "At some point or another, an individual pulled out a weapon, fired at least five rounds into our decedent," said Sgt. Eric Gripp with the Philadelphia Police Department. 6abc.com

Jackson, MS: Man shot, killed in parking lot of convenience store
It happened Monday evening in the parking lot of a convenience store in W. Capitol Street. According to authorities, there are "multiple" shell casings at the scene, and one man is in custody. A firearm was also located near the victim, who police tell us was 28 years old. This is the 35th homicide in Jackson so far this year. wlbt.com

Charlotte, NC: Police were investigating a homicide Monday evening in the parking lot of a north Charlotte shopping center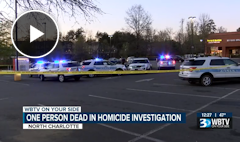 The investigation took place along West Sugar Creek Road near West W.T. Harris Boulevard. Police said a man was shot and died at the scene in the shopping center's parking lot, but detectives have not released any other information. wbtv.com

Kettering, OH: Suspect in deadly gas station shooting charged with murder
Kettering police officers were inside a BP station when a deadly shooting happened right outside the store leaving a man dead and another hurt, investigators said Monday. The officers are being credited with quickly detaining people believed to be connected to the deadly shooting at the intersection of Wilmington Pike and Smithville Road Saturday night, police said. Anthony Gray Jr., 21, of Dayton was killed, according to Montgomery County Coroner Dr. Kent Harshbarger. The shooting happened during an argument inside a vehicle that was parked at a gas pump, said Chief Christopher Protsman with Kettering Police. Ja'Leel Brooks, 21, was arrested and is suspected of being the shooter in the homicide. whio.com

Update: Bear, DE: Man indicted on murder charges in fatal shooting outside Wawa
---

Robberies, Incidents & Thefts

Memphis, TN: Police looking for serial dollar store robber
Memphis police are looking for a man they say held up a Family Dollar and a Dollar General in Whitehaven Sunday night. The suspect also fits the description of the suspect in another Dollar General robbery nearly two weeks ago. Police said the robber, who was wearing a maroon skull cap and carrying a silver and black handgun, went into the Family Dollar in the 4700 block of Neely Road at around 6:45 p.m. Sunday and demanded money from the register. They said less than thirty minutes later he robbed the Dollar General in the 4500 block of Millbranch Road. On Friday, March 19, a male with the same build, wearing the same clothing and armed with a silver and black handgun held up the Dollar General also in the 4700 block of Neely. wreg.com

Stockton, CA: Man Seen On Video Crashing Into Stockton Store
New surveillance video shows a man ramming his truck into a furniture store in Stockton. In the video, it appears the man at first tries to shoot through the door. But when that doesn't work, he goes back and grabs his truck and there you see it. Rams right into the entrance. Police are still investigating. news.yahoo.com

Las Vegas, NV: Suspected Arsonist arrested in thrift store fire, over $100k in damage

Reputed Mafia Fugitive Busted in Caribbean After Police Find His Italian Cooking Channel on YouTube
● Beauty – Rockledge, FL – Armed Robbery
● C-Store – Chicago, IL – Armed Robbery
● C-Store – Charlotte, NC – Armed Robbery
● C-Store – Halifax, NS – Armed Robbery
● C-Store – Battle Ground, WA – Robbery / Assault
● C-Store – Abilene, TX – Robbery
● C-Store – Omaha, NE – Armed Robbery
● C-Store – Lincoln, NE – Burglary
● Clothing – Hastings, NE – Burglary
● Dollar General – Memphis, TN – Armed Robbery
● Family Dollar – Memphis, TN – Armed Robbery
● Furniture – Stockton, CA – Burglary
● Hardware – Woodhaven, MI – Burglary
● Marijuana – Seattle, WA – Burglary
● Motel – Newark, DE – Armed Robbery
● Restaurant – New Haven, CT – Burglary
● Restaurant – San Mateo County, CA – Armed Robbery
● Wigs – Las Vegas, NV – Burglary

Daily Totals:
• 11 robberies
• 7 burglaries
• 0 shootings
• 0 killed

---
| | |
| --- | --- |
| | Jarred Coolbaugh named Regional Asset Protection Leader for Rite Aid |
Submit Your New Hires/Promotions
or New Position
See all the Industry Movement
---



Feature Your Job Here For 30 Days -
70% Aren't On The Boards
Post your job listing
---
Featured Job Spotlights



Regional Asset Protection Manager
Roanoke or Richmond, VA - posted March 16
To provide support for loss prevention and safety for restaurants in assigned regions and protect the assets of the company by leveraging partnerships at all levels of the company and utilizing existing Asset Protection and Restaurant Operating systems and processes...



ALPM – Supply Chain
Chicago, IL - posted March 1
Our Distribution Center Area Loss Prevention Managers ensure safe and secure distribution centers through identification and resolution of loss and risk opportunities. Our Distribution Center Area Loss Prevention Managers plan and prioritize to provide optimal service to their portfolio of distribution centers and stores...

RLPM – Supply Chain
Chicago or Moreno Valley, CA or Dillion, SC - posted March 1
Our Distribution Center Regional Loss Prevention Manager leads teams to ensure safe and secure distribution centers through the optimization of talent, while ensuring a high level of support and customer focus. Our Distribution Center Regional Loss Prevention Manager develops and executes strategy, exercises judgement and makes good decisions...

ALPM - Pittsburgh
Pittsburgh, PA - posted March 1
Our Area Loss Prevention Managers ensure safe and secure stores through the objective identification of loss and risk opportunities. Our Area Loss Prevention Managers plan and prioritize to provide an optimal customer experience to their portfolio of stores. They thrive on supporting and building high performance teams that execute with excellence...

Sr. Manager, Retail Asset Protection
Baltimore, MD - posted Feb. 23
The Senior Manager, Retail Asset Protection is responsible for implementing strategies and training to ensure the effective execution of Protect Retail initiatives. This position will be responsible for leading a team that executes core programs and strategies relating to safety and security, theft and fraud mitigation and operational excellence in retail stores...

Regional Manager LP, Audit & Firearms Compliance
IL, WI, MN, IA, ND, SD, NE, OK, MO & KS - posted Feb. 12
The Regional Loss Prevention Manager is responsible for the control and reduction of shrinkage at the stores in their Territory. Investigate and resolves all matters that jeopardize or cause a loss to the company's assets...

Regional LP & Safety Manager
Denver, CO - posted Feb. 9
The Regional Loss Prevention & Safety Manager implements Risk Management and Loss Prevention objectives within assigned region. The position will provide assistance and training to the field operations teams to address specific Risk Management and Loss Prevention issues within an assigned span of control. Read job description here

Manager of Asset Protection & Safety Operations
Rockaway, NJ - posted Feb. 4
The Manager of Asset Protection & Safety Operations is responsible for the control and reduction of shrinkage and safety compliance for Party City Holdings, by successfully managing Asset Protection (AP) Safety programs and reporting...

---
---

Latest Top Jobs


Vice President, Loss Prevention
San Francisco, CA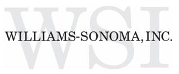 The Vice President of Loss Prevention reports to the Company's General Counsel and is responsible for leading the organization's global asset protection and security efforts. You will collaborate effectively across the Company. linkedin.com

Executive Director, Asset Protection
Rosemead, CA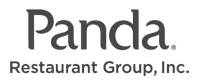 The Executive Director, AP is responsible for the company's AP function, protecting the company's integrity, people, processes, and assets from harm and loss. This position serves as the subject matter expert on a broad range of security standards and disciplines. pandarg.referrals.selectminds.com

Senior Director, Loss Prevention
Calabasas, CA


The Senior Director of Loss Prevention is responsible for setting and championing the Loss Prevention strategy for the enterprise, including retail stores, distribution centers, corporate offices and quality assurance labs. sjobs.brassring.com

Director, Asset Protection Solutions
Deerfield, IL


Responsible for developing and implementing department strategies and integrating efforts with division and company strategies, emphasizing product availability, inventory productivity, and cost productivity. jobs.walgreens.com

Senior Manager, Asset Protection
Atlanta, GA


The Sr Manager Asset Protection is responsible for ensuring that Asset Protection programs are fully implemented and are being executed per expectations within assigned distribution centers. careers.homedepot.com

---

Featured Jobs
---
JOB TITLE
COMPANY
CITY/STATE
DATE ADDED

Vice President
Vice President
Mobilelink
Houston, TX
January 5
VP, LP
Williams Sonoma
San Francisco, CA
January 19

Director
Dir. AP Investigations
Bloomingdale's
Long Island City, NY
March 16
Dir. Field AP
Chipotle
Columbus, OH
January 13
Dir. Risk Management
Christmas Tree Shops
Union, NJ
March 1
Associate Dir. AP & Inventory Control
Crate & Barrel
Northbrook, IL
January 20
Sr Dir AP-Operational Readiness
CVS Health
Cumberland, RI
March 8
Sr Dir AP Strategy & Profitability
CVS Health
Cumberland, RI
March 8
Dir. Safety/Risk Mgmt.
Goodwill of SE Louisiana
New Orleans, LA
April 2
Sr. Dir. LP
Harbor Freight Tools
Calabasas, CA
January 28
Senior Dir. LP
Nike
Beaverton, OR
March 19
Dir. AP Programs & Infrastructure
Nordstrom
Seattle, WA
March 5
Executive Dir. AP
Panda Restaurant Group
Rosemead, CA
January 28

Parker's C-Stores

Savannah, GA

June 3

Sr. Dir. AP
Rite Aid
Camp Hill, PA
January 21
Director, AP Finance & Analytics
Rite Aid
United States
January 26
Dir. LP Insight & Intelligence
Sally Beauty
Denton, TX
March 26
Exec Dir-Corporate Security
Verizon
Basking Ridge, NJ
March 9
Dir. AP Solutions
Walgreens
Deerfield, IL
January 28
Sr Director AP Strategic Analytics Systems & Support
Walgreens
Deerfield, IL
March 11

Corporate/Senior Manager
Senior Manager, Field AP
Carvana
Atlanta, GA
March 9
Mgr. Corp. Security
Constellation Brands
San Francisco, CA
February 12
AP Operation Manager

Follett Corporation

Westchester, IL

January 7

Sr. Mgr AP
Home Depot
Atlanta, GA
January 28
Group Investigations Manager
JCPenney
Plano, TX
January 19

---


---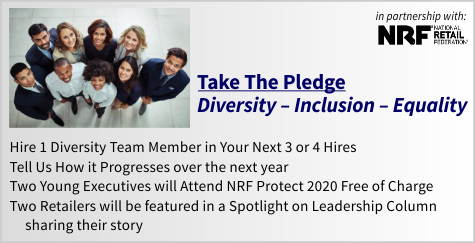 ---

Social media can be a fantastic platform for every company and executive, but it can also be a nightmare. Mixing personal with professional oftentimes sends the wrong messages and can absolutely destroy the image a professional needs to maintain in the public arena. Maintaining boundaries and separating the two can oftentimes be difficult to accomplish as corporate America searches for every piece of information they can find on executives and companies. And regardless of what anyone says, your professional image should always take precedence over your personal image in the social media world.

Just a Thought,
Gus



(content subject to approval)
---

Recruiting?
Get your job e-mailed to everyone... everyday
Post on our Featured Jobs Board!
Not getting the Daily?
Is it ending up in your spam folder?
Please make sure to add d-ddaily@downing-downing.com to your contact list, address book, trusted sender list, and/or company whitelist to ensure you receive our newsletter.
Want to know how? Read Here



36615 Vine Street, Suite 103
Willoughby, OH 44094
440.942.0671
copyright 2009-2019
all rights reserved globally