---
In Case You Missed It
O. Keith Wanke, a Loss Prevention Professional with over 49 years of experience, announces his retirement

On April 8, 2021, Keith will retire from Dunham's Sports, currently serving as Sr. VP Loss Prevention, Audit and Firearms Compliance. He has been employed by Dunham's for the past nineteen years. Keith holds an Associate of Applied Science Degree in Sociology and earned a Bachelor of Science Degree in Law Enforcement Administration from Western Illinois University. He began his criminal justice career in 1972 with the Illinois Law Enforcement Commission in Chicago where he worked as a crime analyst.

Keith is looking forward to spending more time with family, especially his granddaughter, and pursuing his hobbies and travel. Click here to read the full announcement.

The D&D Daily wishes Keith all the best in the next chapter of his life!

See All the Executives 'Moving Up' Here

Submit Your New Corporate Hires/Promotions or New Position

---

---

General James T. Conway (Ret.) to Keynote
The Monitoring Association's 2021 Mid-year Meeting
The three-day, virtual meeting to address latest issues and trends in leadership, operations, and technology for security and monitoring center professionals.

March 22, 2021, McLean, VA – The Monitoring Association (TMA) is pleased to announce that General James T. Conway (Ret.) will deliver the opening keynote address, Leadership Lessons from an Old Jarhead, at the association's 2021 Mid-year Meeting. The three-day Meeting will be held virtually, April 20-22nd. General Conway's comments will reflect on his extensive experience as a military leader. He will speak on Tues., April 20th at 11AM/ET.



"Leadership, which has always played a critical role in the success of teams and companies, took on new significance in the last year," stated TMA President Don Young. "With the onset of the pandemic, we witnessed those leaders among us who possessed the distinct set of skills, knowledge, and experience, required to navigate and effectively manage amidst a crisis of unprecedented proportions. General Conway is one such leader. It is an honor and a privilege to have him keynote our Meeting. "

General Conway's address will offer lessons learned from 40 years of leading America's finest -- during peacetime and in war. His presentation will be focused on mid and senior-level business leaders and will discuss leadership styles, as well as essential qualities of an effective leader.

Visit https://tma.us/virtual-mid-year-meeting/ to view the full meeting details and register. The early-bird discount deadline is March 31st.

---

Protests & Violence

'State of Emergency' in Miami Beach - U.S. Protests Asian Hate - Police Mishandled BLM Protests?

College Kids Gone Wild - What Do We Expect After a Year of Lockdown?

'State of Emergency' in Miami Beach as Spring Breakers Wreak Havoc
Emergency Order in Miami Beach extended to April 11

- COVID restrictions lifting + Cheap flights = Chaos
- Pepper Balls Fired at Stampeding Crowds
- 1,000 Arrests Since Feb. 3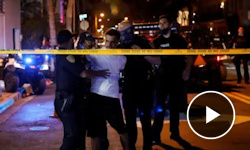 As curfew struck and police moved to clear Miami Beach's iconic Ocean Drive on Saturday, throngs of revelers stood shoulder to shoulder, packing the street. In footage captured by local media, people danced on top of cars, some clutching liquor bottles. One man threw out fistfuls of cash.

Then, with sirens blaring and the sound of pepper balls being fired, those in the crowd began to run, briefly causing a stampede.

The chaotic scene played out the first night police enforced a curfew in response to an "overwhelming" volume of spring break visitors. City officials had declared a state of emergency earlier that day, pointing to several instances in which crowds of partyers turned disruptive and violent.

During an emergency meeting on Sunday, city commissioners voted to extend emergency orders imposing an 8 p.m. curfew in the entertainment district and limiting access to causeways leading to the island city. The measures are now set to continue Thursday to Sunday until April 11, the end of the spring break period.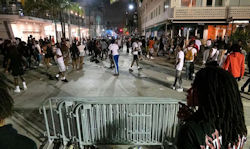 The city has been mostly calm during the day but volatile and unpredictable in some areas at night, according to authorities. Clements said there had been several stampedes, including one in which a woman cut her leg while trying to run away. Most alarming, he said, was when a man fired a gun into the air.

Since Feb. 3, the police department said, about 1,000 arrests have been made, including 350 on felony charges. About 51 percent of arrests involved non-Florida residents. Officers also have seized 80 firearms. Police in nearby cities have sent reinforcements to help manage crowds.

Miami Beach leaders attributed the surge in visitors to coronavirus-related closures in other areas, coupled with cheap flights and demand for travel. Florida reopened before many other states and has fewer restrictions. washingtonpost.com

'Too Many are Coming'
Miami Beach officers shoot pepper balls into spring break crowds to enforce emergency curfew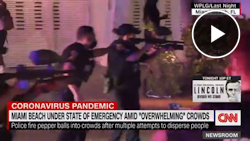 Miami Beach Police fired pepper balls into crowds of partiers and arrested at least a dozen people late Saturday as the city took extraordinary measures to crack down on spring breakers who officials have said are out of control.

The aggressive enforcement actions came just hours after Miami Beach Mayor Dan Gelber declared a state of emergency and set an 8 p.m. curfew, saying the crowds that have descended on the city recently are "more than we can handle."

"Too many are coming, really, without the intention of following the rules, and the result has been a level of chaos and disorder that is just something more than we can endure," Gelber told CNN's Ana Cabrera. cnn.com

Black Leaders Speak Out About Use of Force in Miami Beach
Black leaders react to South Beach spring break curfew, crackdown: 'unnecessary force'
The use of force to clear out people of color from South Beach alarmed some Black leaders. And if Miami Beach has openly recoiled at the behavior of at-times chaotic crowds filling the city's entertainment district every weekend, some in South Florida are having a similar reaction to the way the city and its police have handled the presence of thousands of people of color.

"I was very disappointed," Stephen Hunter Johnson, chairman of Miami-Dade's Black Affairs Advisory Committee, said Sunday morning. "I think when they're young Black people [on South Beach], the response is, 'Oh my God, we have to do something.'" miamiherald.com

Nationwide Protests Against Anti-Asian Violence

Asian Associates - Shoppers - Friends
Retail America Needs to be Supportive & Proactive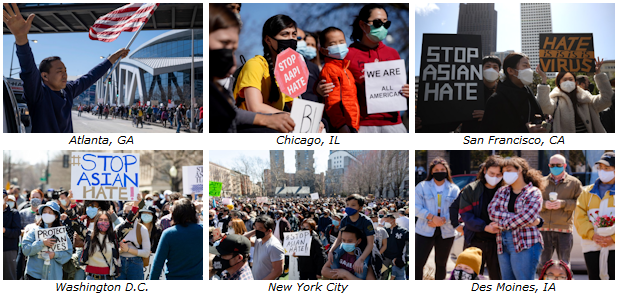 Demonstrations Across The U.S. This Weekend Call for End to Anti-Asian Hate
Protesters rally against Asian hate across U.S.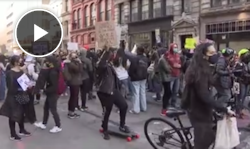 From California to New York, demonstrators around the U.S. continued to rally on Saturday in support of the Asian-American community.

In Atlanta, hundreds gathered outside the Georgia State Capitol building.

Many Asian Americans present said that crimes against them were not being taken seriously.

CBS News reported that hundreds of protesters also marched through Pittsburgh, Pennsylvania on Saturday.

Community leaders say that's owing to Asian-Americans being blamed for the global health crisis. reuters.com wsj.com

'Deep grief and rage and sorrow': Georgia rallies against anti-Asian hate as US mourns Atlanta victims
Following a week of rallies and vigils across the country, an emotional hearing in Congress, and remarks to the nation from Atlanta delivered by Joe Biden and Kamala Harris, hundreds of people gathered for a "Stop Asian Hate" rally steps away from Georgia's State Capitol building on 20 March. independent.com

Asian Americans Face Violence, Workplace Discrimination
As the coronavirus pandemic rolls into its second year, discrimination against Asian Americans continues. From 2019 to 2020, anti-Asian hate crimes rose by nearly 150 percent in 16 of the largest cities in the U.S.

Dealing with Xenophobia at Work

Last spring, when discrimination against Asian Americans peaked, Vaneeta Sandhu, psychologist and facilitation lead at LifeLabs Learning, a training and coaching firm headquartered in New York City, offered some do's and don'ts for employers in dealing with racism and xenophobia:

- Don't advocate for someone without his or her consent
- Do check in with the person who experienced discrimination
- Don't call someone out—by calling the person a racist,
- Do share timely feedback to help the employee understand the impact of his or her words or actions. shrm.org

In photos: Protesters rally against anti-Asian hate across the U.S.


NY Times Report: Widespread Failure in Policing Nationwide
In City After City, Police Mishandled Black Lives Matter Protests

Inquiries into law enforcement's handling of the George Floyd protests last summer found insufficient training and militarized responses — a widespread failure in policing nationwide.

For many long weeks last summer, protesters in American cities faced off against their own police forces in what proved to be, for major law enforcement agencies across the country, a startling display of violence and disarray.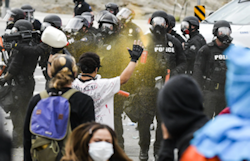 In Philadelphia, police sprayed tear gas on a crowd of mainly peaceful protesters trapped on an interstate who had nowhere to go and no way to breathe. In Chicago, officers were given arrest kits so old that the plastic handcuffs were decayed or broken. Los Angeles officers were issued highly technical foam-projectile launchers for crowd control, but many of them had only two hours of training; one of the projectiles bloodied the eye of a homeless man in a wheelchair. Nationally, at least eight people were blinded after being hit with police projectiles.

Now, months after the demonstrations that followed the killing of George Floyd by the Minneapolis police in May, the full scope of the country's policing response is becoming clearer. More than a dozen after-action evaluations have been completed, looking at how police departments responded to the demonstrations — some of them chaotic and violent, most peaceful — that broke out in hundreds of cities between late May and the end of August.

In city after city, the reports are a damning indictment of police forces that were poorly trained, heavily militarized and stunningly unprepared for the possibility that large numbers of people would surge into the streets, moved by the graphic images of Mr. Floyd's death under a police officer's knee.

Continue reading

The Defund Police Movement in Minneapolis
A guide to the proposals seeking to change Minneapolis police
All three of the plans would ultimately need approval from Minneapolis voters.

City Council proposal to create public safety department
What it does: Creates a new department "designed to address the connection between public safety and health" and led by a commissioner. Includes a law enforcement services division that employs police. Removes the requirement to keep a minimum number of police based on the city's population. Removes the mayor's "complete power" over police operations, giving the council more oversight.

Petition for a public safety department
Creates a public safety department "responsible for integrating its public safety functions into a comprehensive public health approach to safety." It could include police "if necessary to fulfill the responsibilities of the department." Removes the requirement to keep a minimum number of police based on the city's population. Removes the mayor's "complete power" over police operations, giving the council more oversight of the new department.

Petition for a civilian commission
Creates a new Civilian Police Accountability Commission that "has power over the establishment, maintenance and command of the police department," taking that authority from the mayor. Consists of 13 elected members with experience protecting civil rights, surviving police misconduct or having a family member who was killed by police. Can discipline officers and investigate complaints. Removes the population-based requirement for a minimum number of officers. startribune.com

---

COVID Update

124M Vaccinations Given
US: 30.5M Cases - 555.3K Dead - 22.7M Recovered
Worldwide: 124M Cases - 2.7M Dead - 99.8M Recovered

Former Senior Loss Prevention Executive
Know of any fallen LP exec? Let's remember & recognize.

Private Industry Security Guard Deaths: 279
Law Enforcement Officer Deaths: 269
*Red indicates change in total deaths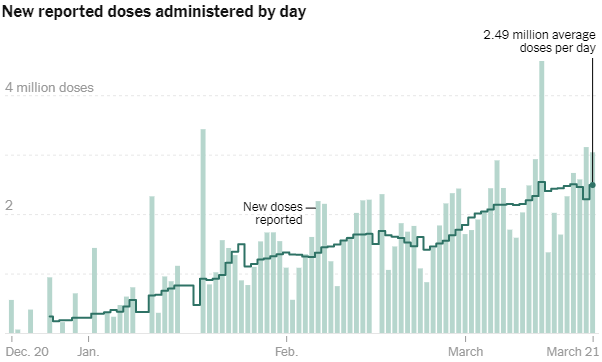 California Can Mandate Vaccines But Not Discriminate
California Provides Employers with Guidelines on Mandating Vaccines
The California Department of Fair Employment and Housing (DFEH) recently issued guidance on whether employers can require workers to receive a COVID-19 vaccination.

The department said the Fair Employment and Housing Act (FEHA) allows employers to mandate vaccines that have been approved by the U.S. Food and Drug Administration (FDA). However, employers may not discriminate against employees or job applicants based on a protected characteristic—such as age, race or sex—and must provide reasonable accommodations related to a worker's disability or sincerely held religious belief. Employers are prohibited from retaliating against an employee who engages in protected activity. The guidance aims to help employers comply with the FEHA if they choose to mandate vaccination.

The DFEH noted that the FDA has authorized and recommended three COVID-19 vaccines and more may be approved.

The DFEH said that California employers must engage in an interactive dialogue with employees who have a disability-related or religious reason for refusing an FDA-approved vaccine. shrm.org

Ex-FDA head warns COVID-19 variant could infect vaccinated New Yorkers
New York's homegrown COVID-19 variant may be infecting people who have already had the virus — or even been vaccinated, the former head of the Food and Drug Administration said Sunday.

Dr. Scott Gottlieb said it remains unclear if the COVID-19 variant, known as B.1.526, is driving viral surges in Brooklyn, Queens and Staten Island. "What we don't understand with 1.526 is whether or not people are being re-infected with it and whether or not people who might have been vaccinated are now getting infected with it," Gottlieb told CBS anchor Margaret Brennan on "Face the Nation." nypost.com

Mixed Virus Data Has Some Experts Questioning Pace of N.Y.C. Reopening
Gov. Andrew M. Cuomo announced this week that businesses like indoor fitness studios would be allowed to reopen.

Gov. Andrew M. Cuomo announced recently that New York City would take several more steps toward normalcy: More people would soon be allowed in restaurants; an 11 p.m. curfew at businesses like movie theaters would end; and yoga classes, among other indoor fitness activities, would be allowed to restart.

But not everyone agrees that reopening is safe, partly because the presence of variants that are more contagious, and possibly deadlier, complicate the short-term outlook.

"Our health care team has said very clearly this is not what they would have done," Mayor Bill de Blasio said on Thursday about the reopening of fitness studios. "The state just doesn't care."

For business owners and state officials, the case is clear: just look at the numbers.

On Feb. 25, New York City had a seven-day average of 4,043 cases per day, according to data from the city. This week that number has dipped to an average of less than 2,700. There's been a similar decline in new hospitalizations: to a seven-day average of 178 per day this week, from an average of 326 in late February. nytimes.com

Law360 Article Publicly Available
Prisons Had Four Times COVID Cases & Twice The Deaths Per Capita

How COVID Has Affected Policing And Incarceration
Prisons and jails are hot spots for virus outbreaks, with virus-related death tolls twice as high as among the general public, according to criminal justice experts. In response to those virus outbreaks, officials last year changed policing practices to send fewer people to jails and stopped transfers of inmates from jails to prisons.

But criminal justice experts told Law360 that governments should have released more people and invested more resources into crime prevention programs.

"We can incarcerate less and be just as safe," said Insha Rahman, vice president of advocacy and partnerships at the Vera Institute of Justice, a nonprofit research and policy organization that works with the government to improve justice systems.

Death rates were higher among the incarcerated because jails and prisons are largely overcrowded, unsanitary and lacking adequate medical care. And many prisoners in many facilities didn't have access to hand sanitizer, masks or gloves.

#1 Lesson: Public health crisis can't be managed with the way U.S. prisons and jails are set up.

43,895 Federal Prisoners were released in March 2020.

Fewer Arrests for Misdemeanors - Increased Violent Crimes - Continue Reading

Law360 Article Publicly Available
How COVID Impacted Criminal Courts, Communities
Criminal courts have had a difficult time adapting to the pandemic because of a lack of technology and processes for operating remotely, but they have started conducting virtual hearings and allowing for more electronic filings, according to criminal justice experts.

Courts Needed to Innovate


According to a December report from the Council on Criminal Justice's National Commission on COVID-19 and Criminal Justice, one lesson to be learned from the pandemic is that the criminal justice system needs to update its technological infrastructure.

Some courts have entertained the idea of conducting Zoom trials, or attempted trials in which jurors are socially distanced, but courts haven't proceeded with these measures as a remedy to trial delays, according to legal experts. Defense attorneys have also voiced opposition to Zoom trials, saying that they need to be in the same room as jurors to ensure that they have their attention and that their clients get a fair trial.

"Body language is critical to competent representation," said Brian Woolf, a criminal defense attorney at Woolf Law Firm LLC. "It's too dangerous to allow jurors to be on Zoom and who knows what they look at."

Restricted Access to Counsel - Compliance With Jail Diversion Programs - Unpaid Court Fees and Fines - Reentry Became More Difficult

In the spring of 2020, jail and prison populations in the largest facilities across the country declined 11%, according to the institute. law360.com

The Workplace Is Going to Look A Lot Different
With increased levels of anxiety and frustrations

Key considerations for returning to offices post-Covid
As vaccinations reduce the lethality of the virus, many organizations are eyeing a return to normalcy

Recent study conducted by PricewaterhouseCoopers (PwC), 75% of executives surveyed said they anticipate at least half of office employees will be working in the office by July 2021.

While both businesses and employees are anxious to return to some semblance of normalcy, experts say that a return to business as usual will still look a lot different in the waning days of the pandemic.

When is the Right Time to Open?
Government rules around acceptable vaccination or infection rates would likely be the biggest external factors, according to Hinton, while internal conditions would likely involve things like employee sentiment towards returning to the office.

What's Needed to Reopen? securityinfowatch.com

Reinventing the Workplace
Personalized - Team Driven - Flexible Game Plans

How to Manage the New Hybrid Workplace
Many employees won't go back to the office full-time. That's going to require a massive rethinking on the part of bosses.

But these hybrid arrangements will require a massive rethinking on the part of bosses—both in terms of individual schedules and a vision for the organization as a whole. No longer will they be able to manage remote workers like they're office employees whose desks happen to be really far apart. Nor can they treat office days as the "real" workdays and write off the time that workers spend at home.

Instead, bosses need to ask themselves a question that most have never had to consider: How do I manage a workplace in which office days and home days are used for the work that is best suited to each setting?

Here's how to do it:

Set clear guidelines for 'office required' and 'office optional' circumstances - make a list of the types of work and meetings that substantially benefit from in-person interaction.

Consider office weeks as well as office days - Sometimes a full week (or two) at the office is much more useful than a day or two.

Rotate teams, not employees - When you're working out a plan for your team, you need to think like the conductor of an orchestra. It's your job to think about how to harmonize the whole.

Encourage focused workdays at home - Encourage your team members to block off big chunks of their schedule on at-home days, so that they can do focused work without the kinds of interruptions that are typical in an office.

Normalize online communication - The more you use digital-collaboration and communication tools like Slack, Google Docs and Asana, the easier it is to be location-agnostic.

Encourage satellite collaboration - Encourage your team members to integrate mini off-sites into their own plans.

Find out about your employees' individual circumstances - The better you understand how each employee benefits from remote work, as well as where each employee struggles, the better you can craft a hybrid plan that works for that employee and the overall team.

Make flexibility fair - It isn't your job to judge whether a person's desire for flexibility is reasonable; each employee should be able to negotiate their own balance of work-from-home and office time based on the demands of the job, not the demands of home.

Beware the always-at-the-office worker - try to set some minimum and maximum parameters for how people divide their time between home and office so that people remain similarly connected. Also, make the playing field level. If you're holding a meeting in which even one participant is dialing in from home, make the entire meeting remote. wsj.com

Warning: High Turnover Expected & Gen Z is "struggling"
Microsoft to partially reopen its Redmond campus March 29 and possibly fully reopen on July 6
Microsoft officials are sharing their own thinking on how it plans to reopen as a hybrid workplace the same day it is publishing its research from a year of hybrid working.

Today, March 22, Microsoft is providing another update on its COVID-19 coronavirus-inspired re-opening plans. Officials also published its year-in-review Work Trend Index with findings about the evolving era of hybrid work.

Microsoft's blog post about its reopening plans adds color around executives' already-announced plans for making Microsoft a hybrid workplace going forward.

In terms of Microsoft's 2021 Work Trend Index -- an analysis on how, one year into the pandemic, work has changed forever -- Microsoft execs had some findings that officials said business leaders should keep in focus as they plan for the coming hybrid-work reality.

The research shows that 41% of the global workforce is likely to consider leaving their current employer within the next year. This number is even higher for Gen Z (54%).

The data in the report shows that Gen Z is really at risk and will need to be re-energized. Sixty percent of this generation -- those between the ages of 18 and 25 -- say they are merely surviving or flat-out struggling zdnet.com

Why Europe's AstraZeneca vaccine fumble could be bad news for the U.S.
Forget herd immunity. In Europe this week it appeared "herd mentality" was the dominating force in the battle against COVID-19.

To date, less than 5 percent of citizens in Europe have been fully vaccinated for COVID-19, compared to 13 percent in the U.S. Hampered by a shortage of doses, "the vaccine rollout in Europe appears more like a crawl-out," In the United States, where 23 percent of citizens have had at least one shot, appears in contrast to be "a glowing example" of how the COVID crisis can be rapidly turned around. Halting the use of the AstraZeneca vaccine further muddied the waters for some Americans, a surprising number of whom have ambivalent feelings about being inoculated.

On Thursday, the European Medicines Agency, the European Union's regulatory arm, after investigating the matter, again green-lit the AstraZeneca shot. "This is a safe and effective vaccine." That assurance prompted most countries to reverse course.

But the damage to public confidence, for the moment at least, had been done. The confusing episode over AstraZeneca inoculations may have a ripple effect, clouding the vaccination issue not just for EU citizens but for at least some Americans. yahoo.com

Overcoming America's Fear of the Coronavirus
Easier Said Than Done - With Lots of Denial

States Reopened, but Covid-19 Fears Threaten to Keep Consumers Away
People's feelings about the pandemic matter more to potential economic recovery than government orders, research suggests

But research suggests the dormant economies won't immediately blossom—unless consumers also lose their fear of the coronavirus.

So far, about 40 million Americans, or 12% of the population, have been fully vaccinated against Covid-19, according to the Centers for Disease Control and Prevention. More than 73 million, or about 22% have received at least one shot. wsj.com

Fear's Still Here at Easter Time
Easter Gatherings Down 42% In 2021, Impacting Spend And Gifting Categories, Numerator Reports
Numerator, a data and tech company serving the market research space, has launched a consumer sentiment study to understand how people plan to celebrate, shop and spend for Easter 2021. Overall, 2 in 5 consumers (39%) plan to celebrate at home due to COVID-19 concerns, one-third (32%) plan to do their shopping online, and one-third (33%) plan to spend less than previous Easter holidays.

- 3 in 5 consumers (60%) say they will either stay home or limit contact with others this Easter, due to COVID-19 concerns.

- 71% of consumers say they typically gather with friends and family for Easter, but less than half (42%) plan to do so this year, a drop of 29 percentage points. prnewswire.com

Massachusetts Stepping Up COVID-19 Reopening, Replaces Travel Order With Advisory

W.Va. Becomes Latest State With COVID Liability Shield Law

Idaho Legislature shuts down due to COVID-19 outbreak

Minnesota reports zero new COVID-19 deaths for first time in months

Covid Vaccine Manufacturing in U.S. Races Ahead - Tripling Last Months Production #'s

---

Internet Scraping Clearview AI Slammed Again
Your Face Is Not Your Own
When a secretive start-up scraped the internet to build a facial-recognition tool, it tested a legal and ethical limit — and blew the future of privacy in America wide open.

After Clearview's activities came to light, Senator Ed Markey of Massachusetts wrote to the company asking that it reveal its law-enforcement customers and give Americans a way to delete themselves from Clearview's database. Officials in Canada, Britain, Australia and the European Union investigated the company. There were bans on police use of facial recognition in parts of the United States, including Boston and Minneapolis, and state legislatures imposed restrictions on it, with Washington and Massachusetts declaring that a judge must sign off before the police run a search. nytimes.com

Minneapolis businesses rush to install security shutters after city changes rules to allow them
From small retailers to corporate giants such as Target and Ameriprise, property owners are rushing to take advantage of a new ordinance in Minneapolis that allows them to use retractable metal shutters and roll-up gates to protect their assets. Even the city of Minneapolis has joined the movement: The Police Department was one of the first to add retractable shutters to its downtown First Precinct. The Federal Reserve Bank of Minneapolis also began installing shutters on its front lobby windows last week.

The Minneapolis City Council unanimously agreed to overturn its ban on external security equipment in December, four months after a Star Tribune report found widespread interest in the devices in the wake of last year's riots.

But in the wake of the riots, property owners complained that they can no longer count on the city to protect their property. Altogether, more than 1,500 businesses in the Twin Cities were damaged during the civil unrest that followed the death of George Floyd, causing an estimated $500 million in losses. Financially, it is the second costliest case of civil unrest in modern American history.

Under the new rules, security shutters and gates must remain open during business hours and can't include any signs, such as advertisements. The council approved the change in December with no discussion.

Target added security gates to the skyway entrances of its corporate headquarters building on Nicollet Mall and roll-down shutters to its store at 2500 E. Lake St., which was destroyed in the riots and reopened after a multimillion-dollar reconstruction in November. Target officials also declined an interview request.

Security companies said sales skyrocketed last year because of widespread rioting over Floyd's death, causing long waits for some customers. But officials at QMI, an Illinois company that bills itself as the largest provider of security shutters in the U.S., said it can now deliver orders within 10 days, vs. five weeks last year. startribune.com


Last week's #1 article --

More than 400 stores are closing in 2021 - here's the full list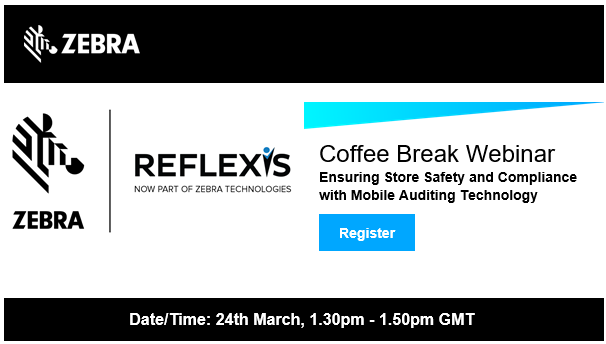 ---


Scholarships support certification for LP professionals and hopefuls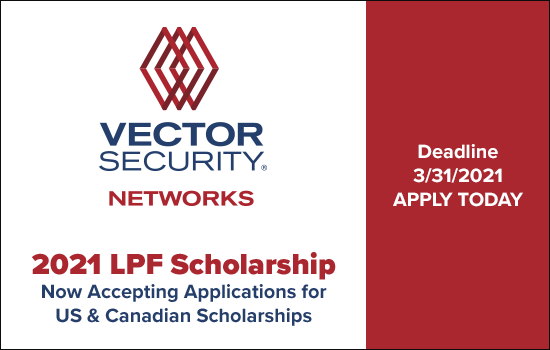 PITTSBURGH - Loss prevention professionals, as well as those who aspire to work in loss prevention in the United States and Canada, can apply for Vector Security Networks' annual Loss Prevention Foundation (LPF) scholarships now through March 31, 2021.

The scholarships provide financial support to loss prevention professionals or hopefuls seeking to obtain LPQ and LPC certifications. Vector Security began awarding the scholarships in 2009 in support of career development and continuing education for professionals in this important and rapidly evolving industry.

More than 284 scholarships totaling $283,795 have been awarded since the program began. The scholarships cover all course and examination fees for LPF's Loss Prevention Qualified (LPQ) or Loss Prevention Certified (LPC) certifications.

A total of 10 LPQ and 10 LPC scholarships will be awarded to U.S.-based professionals, while another five LPC scholarships will be awarded to those based in Canada.

"We are pleased to once again offer Vector Security Networks' LPF scholarships," said Gary Fraser, Vice President of Sales for Vector Security Networks. "As the security needs of multi-site businesses continue to evolve, it's important for loss prevention professionals to stay current on industry trends and solutions. Continuing education and certification in this field will help them meet the challenges of their profession."

Anyone who is currently in the loss prevention industry or has an interest in a career in loss prevention, can apply for an LPQ scholarship. Those applying for the LPC scholarship must meet certain eligibility requirements.

Details can be found at:
https://www.vectorsecurity.com/lpf-vs-scholarship.

Applications for either an LPQ or an LPC scholarship can be submitted via the Loss Prevention Foundation website here

---
US government calls for better information sharing in wake of SolarWinds, Exchange attacks
The Biden administration seeks ways to better gather and share security intelligence from the private sector, but experts see barriers to success.

The White House announced on March 17 the formation of a task force it calls the Unified Coordination Group consisting of federal and private sector representatives charged with finding a "whole of government" response to the Microsoft Exchange attack.

Reportedly chief among the new approaches is establishing more profound information-sharing methods with the private sector. The concept is to set up a real-time threat sharing mechanism where data could be sent to a central repository and paired with intelligence gathered by the NSA and other intel agencies to provide organizations with more immediate threat warnings.

However, experts say that information-sharing efforts following the 2015 Act have sputtered and really never caught fire due to at least four main reasons.

- Companies fear reputational or financial damage
- The government doesn't share information and process complex data well
- Information sharing may not improve the speed of threat response
- Companies fear their data might not be secure csoonline.com

Remote work makes cybersecurity a top worry for CEOs

Pandemics, hacks and economic growth are the top concern for UK CEOs.

UK CEOs have revealed their top concerns after a year that saw remote work become the norm, with accelerated digital transformation and highly visible cyberattacks.

PwC's global CEO survey, carried out in January and February 2021 with 5,050 CEOs, makes for an interesting snapshot and comparison to the 2020 survey.

Not surprisingly, 94% of UK CEOs nominated pandemics and health crises as the top concern, followed by cyber threats for 91% of UK CEOs, while 86% said uncertain economic growth was a top concern.

When asked which top three threats are explicitly factored into their strategic risk management activities, 'cyber threats' was the most selected by UK CEOs and chosen by 75%, ahead of 'pandemics and other health crises' (62%), and 'uncertain economic growth' (57%).

Just over three three-quarters (77%) of UK CEOs say they plan to increase their investment in digital transformation in 2021. Meanwhile, concerns over the rate of technological change declined from 75% last year to 55% this year.

Two third of UK CEOs say they plan to increase investment in cyber security and data privacy.

At a global level PwC found that pandemics and health crises (52%) were the top issue CEOs were "extremely concerned" about, followed closely by cyber threats, nominated by 47% of CEOs. zdnet.com

5 questions CISOs should be able to answer about software supply chain attacks
The SolarWinds attack put a spotlight on the dangers of compromised third-party software. Here are the top questions executive management, boards and partners are asking CISOs about their preparedness.

1. Are we at risk even if we're not using the backdoored software?
After an attack like SolarWinds happens, business leaders will and should ask IT and cybersecurity managers whether their organization directly uses the impacted software. If the answer is yes, the company's security incident response plan will be triggered to identify, contain, and remove the threat and establish the extent of the impact to the business.

2. Does our current security program cover software supply chain threats?
The main problem with defending against software supply chain attacks is that they abuse a trusted relationship between users and vendors and the legitimate access and privileges a particular piece of software is given to perform its function.

3. If the government and security vendors like FireEye were compromised, how can we protect ourselves?
Companies could detect lateral movement activities such as attempts to abuse administrative credentials, but that usually requires advanced monitoring and behavioral detection tools and large security operations centers that are outside of the price range for small- and medium-sized organizations.

4. Should software supply chain attacks lead to a closer review of vendors and suppliers?
5. Is this type of attack only used by APT groups and nation-states? csoonline.com

Office 365 Backup and Teams: What You Need to Know

Veeam's Karinne Bessette and IDC's Archana Venkatraman on Strategy and Shared Responsibility.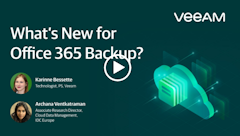 Microsoft Teams has enjoyed explosive growth over the past year, and that reinforces some key points about Office 365 and secure backup. Karinne Bessette of Veeam Software and Archana Venkatraman of IDC share new insights and strategies.

In a video interview with ISMG, Bessette and Venkatraman discuss:



●

What's unique about Microsoft Teams;


●

Compelling reasons for Office 365 backup;


●

The shared responsibility model.

Bessette is a technologist at Veeam on the product strategy team and is based in the U.S. This individual has a strong technical background in network and security. She developed project management skills to self-manage tasks in a goal-oriented fashion and is well-versed in Office 365 and Azure platforms. govinfosecurity.com

Advances Speed Time to Massive IoT Asset Tracking and Monitoring

Enterprises to benefit from COVID-19 driven distribution advances, cost reduction efforts, and energy efficiency options.

Looking forward, thanks to breakthroughs in printable label trackers, more energy-efficient IoT units, and the interconnection of national carrier networks is shortening the long road to the democratization of powerful asset tracking and monitoring.

IoT tracking considerations
The core components of IoT asset tracking and monitoring are multi-function modules, power sources, sensors, and flexible communications networks. A new raft of advances promises to power the two capabilities forward from medium use to the eventual goal of massive IoT.

Powering up(ward)
The answer is longer-life batteries that can handle heavier power consumption to better support the broader asset monitoring. Asset tracking and monitoring use cases that do not span the globe and may be regional or national can get by with less powerful and less expensive units.

Look ma, no batteries! - Bayer targets massive IoT headaches - Linking country networks - Ask questions first, act later networkcomputing.com

No More Fun & Games Hacktivists
Feds Charge Verkada Camera Hacker With 'Theft and Fraud'

Swiss Citizen Allegedly Leaked Victims' Stolen Data, Including Source Code

A Swiss national who recently highlighted flaws in internet-connected Verkada surveillance cameras has been charged with criminal hacking offenses.

A federal grand jury indictment returned Thursday in U.S. District Court in Seattle charged Till Kottmann, 21 - who goes by Tillie - with "computer intrusion and identity and data theft activities spanning 2019 to the present," the Justice Department says.

Last week, Kottmann released pictures obtained from some of Silicon Valley startup Verkada's 150,000 internet-connected cameras, showing the interiors of offices and U.S. technology firms and footage from an apparent interrogation that took place earlier this month at the Stoughton Police Department in Massachusetts, as well as the inside of a Shanghai factory owned by carmaker Tesla, among other locations (see: Startup Probes Hack of Internet-Connected Security Cameras). govinfosecurity.com
---

---
---
Future Of Robots: Making Distribution Centers Safer, Speedier & Smarter
When artificial intelligence and logistics collide, retailers get better and consumers get happier.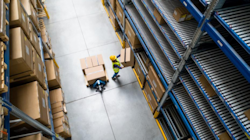 Whether you need laundry detergent on laundry day, a new coat in the dead of winter, or a better webcam for video calls, all you have to do is open a webpage on your phone or computer, click your mouse or tap your finger, then wait. In most major metro areas,
your items arrive on your doorstep within 48 hours or sometimes the next day. Magic.
The fact that you can buy what you want and receive it quickly is
thanks entirely to logistics — including distribution centers (DCs), which are the beating hearts of modern-day retail and ecommerce.
Today's
distribution and fulfillment centers are being pushed to evolve
to meet growing consumer demands. The labor to manually move product through warehouses and distribution centers is viewed as demanding and repetitive. Although the need for workers is increasing thanks to e-commerce growth, the supply and consistency is often uncertain. The combination of strenuous physical labor and monotonous workflows means turnover in distribution facilities is high and workers are seeking more attractive opportunities elsewhere. The result — limited capacity, inconsistent productivity, and unsatisfactory performance — can inhibit even the most efficient centers, which inevitably impedes the flow of goods to consumers.
As retailers and their customers demand even more from supply chains,
distribution center operations are only going to grow more consequential for the global economy.
Where is the logistics industry increasingly turning?
Advanced automation, which promises to make warehouses and distribution centers resilient against their biggest challenges and prepared to capitalize on their biggest opportunities.
forbes.com
Only 38% Feel Secure About Online Purchases
More consumers are shopping online but not many are feeling secure
A good majority, 70%, of Americans are shopping online more today than before the COVID-19 pandemic hit in spring of 2020, but
only 38% feel very secure about online transactions
.
That's according to a survey conducted by Eset, a cybersecurity company, that examined online shopping and cybersecurity habits of 2,000 consumers in the U.S. and 8,000 consumers across the U.K., Australia, Japan, Mexico and Brazil
The study found
44% expected to do more online shopping post-pandemic
; however,
17% expect to do less
, while 32% said their habits will not change compared to their current ones, according to a press release.
With regards to feeling confident and secure online, 87% feel secure, and 38% are "very secure." Among age groups,
18-24-year-olds feel the least secure
, with 23% stating that they feel "not at all secure" or "not particularly secure."
retailcustomerexperience.com
Carvana to Invest $500M in New Facilities & Hiring Thousands - Betting Online Car Sales Are Here to Stay
Signet Jewelers Plans $200M Cost Savings Over Next Three Years to Fund Online Shopping
Walmart opens online marketplace to non-U.S. vendors
---
Moorpark, CA: Deputies arrest Target theft group


Moorpark deputies arrested three people accused of stealing more than $4,000 worth of property from Target this week as part of a series of thefts, authorities said Friday. The theft was reported at 2:34 p.m. Thursday at Target, 800 New Los Angeles Ave. Loss prevention officers at Target reported two men had left the store after not paying for a large amount of over-the-counter medication. The suspects were seen entering a black Infiniti sedan and fleeing the scene. Deputies arrived in the area and found the suspect vehicle. They pulled the vehicle over for a traffic stop and contacted three occupants, identified as Dorrien Blake, 20, Joshua Johnson, 21, both of Los Angeles, and a 20-year-old woman from Los Angeles. vcstar.com

Collier County, FL: Walmart Cellphone Salesman accused of stealing identity information, buys iPhone
A Walmart salesman stole a customer's identity information who bought a new iPhone and opened a line of credit more than $800 in her name, Collier County deputies report. Bobby DiMartino, 25, of Cape Coral now faces felony charges of fraudulent use of ID and grand theft. Walmart Loss Prevention also found note pads with many people's license, cell phone and Social Security numbers in DiMartino's sales area, the report states.

DiMartino admitted to helping the victim and said she did not buy any phones, he said during an interview March 19, according to the report. He denies opening credit or taking the iPhone, claiming it was a computer glitch. The report states that "as he was pressured for further information, he asked several times what he could do to not be arrested." DiMartino is charged with felony fraudulent use of ID, fraudulent obtaining credit over $300 and grand theft of $750-$5,000. naplesnews.com

Town and Country, MO: Home Depot shoplifting suspects lead police on pursuit out of West County
Three people attempted to shoplift at Home Depot in Town and Country. Officers were called to the Home Depot for a shoplifting call. The store's loss prevention crew tried to stop the three people but they ran away. Police said one of them may have fired a gunshot as they left the area. Town and Country officers found one of the suspects' cars getting on Interstate 270 and police began a pursuit. The suspect took the Olive exit from I-270 and went through town to Olivette. The Creve Coeur Police Department said there was a minor crash in the area of New Ballas and Old Ballas as a result of this. No one was injured. kmov.com

Placer County, CA: Sacramento man connected to 10 thefts at Target stores arrested, second suspect escapes
Placer deputies earlier this week arrested a 24-year-old Sacramento man they say is suspected in at least 10 theft incidents at Target stores across the region. Authorities arrested Kodi Trewartha after he was caught by loss prevention officers Monday night trying to flee the Target store in Auburn through an emergency exit, the Placer County Sheriff's Office said in a Facebook post Friday. Another unknown suspect accompanying Trewartha during Monday's alleged theft remains outstanding, the Sheriff's Office said. Sheriff's officials say loss prevention workers observed Trewartha "loading electronics into laundry baskets" in the Auburn store around 8:45 p.m. Monday and that he had "attempted to steal approximately $3,000 worth of massage guns and Fitbits." The Sheriff's Office said he has been a suspect in "nine other Target thefts" throughout the region. sacbee.com

Lorain, OH: Police Chief helps patrol officers chase down robbery and theft suspect; but questions why he's back on the street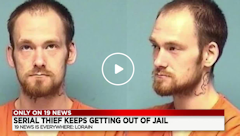 Lorain's Police Chief chases down a man wanted for robbery and theft. It happened Friday afternoon after patrol officers were alerted that a serial shoplifter was at it again. Chief Jim McCann says his job is mostly administrative now, but he heard the call and is still a cop, so he wanted to provide backup to his uniformed officers. However, he says the foot pursuit is not their focus but rather concerns that Lorain Municipal Court has repeatedly let the theft suspect back out on the street by allegedly reducing his charges. Loss prevention employees at Meijer's alerted police that Derrick Berberick, 26, had just left their store after allegedly stealing a cartload of items.

Chief McCann became part of the dragnet to catch him while waiting in an unmarked cruiser. But within minutes, the chase was on, "I'm not a big fan of running, and unfortunately, I was in the position where he ended up seeing us – seeing that we were police and he ended up running. So, I gave chase, and about 100 yards later, we caught him." As patrol officers secured a perimeter, the Chief chased Berberick through woods and over four lanes of highway traffic and arrested him. Berberick's rap sheet from Lorain shows he's been arrested at least one dozen times for theft since 2019, and several of the arrests are just two days apart. Meaning Berberick was back out on the street to allegedly commit the same crime. cleveland19.com

Mount Pleasant, WI: Racine man allegedly tried to steal $518 worth of shingles from Menards
---
---

Shootings & Deaths

Oconee County, GA: New video released in deadly C-Store shooting
The Oconee County Sheriff's Office released surveillance video and additional photos Saturday night from the RaceTrac shooting. Investigators "are diligently working to find out who our suspect is," Oconee County Sheriff James Hale said Friday. As of Saturday night, the suspect had still not been identified. Elijah Wood, a 23-year-old resident of Watkinsville, was killed behind the checkout counter at the RaceTrac station where he worked on U.S. Highway 441, according to the sheriff. onlineathens.com

Peoria, IL: Three suspects wanted for attempted murder at Peoria gas station
Three suspects are wanted in Peoria after armed encounter on Friday night. Peoria Police said three men walked into One Stop Corner Market on McClure around 9:25 pm Friday. Police responded to a report of shots fired. As the three suspects approached the store, one held the door while the other two walked inside the store. Police said as the three then approached the counter, the clerk closed the bulletproof glass to protect himself and another employee. Two of the suspects then stood near the counter, one of them pointing a silver gun at the store clerk. Police said the suspect pointing the gun "pulled the trigger and attempted to shoot the clerk." Police said at that point the gun failed to discharge. The suspect then "chambered a round and pulled the trigger a second time causing the gun to fire." The shot struck the bulletproof glass. week.com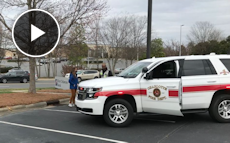 Charlotte, NC: Juvenile charged with attempted murder in shooting at Northlake Mall
A juvenile has been charged in the shooting at Northlake Mall Saturday afternoon. Police said the juvenile. whose name has not been released, is facing a charge of attempted murder of another juvenile. The shooter was taken into custody without incident on Sunday. Northlake Mall was evacuated after a reported shooting around 4 p.m. Police said they found evidence of a shooting but did not find anyone who had been shot. wistv.com

Houston, TX: Police find no evidence of shooting at Galleria Mall
---

Robberies, Incidents & Thefts

Bergen County, NJ: Knife-Wielding Gang Of Bergen Convenience Store Robbers Strikes Again
The clerk at the Route 46 7-Eleven clerk in Elmwood Park told police the gang of four robbed the store of $400, 19 packs of Newports and rolling papers shortly after midnight Friday. The clerk said he was on the phone when one of them, brandishing a knife, walked around the counter and demanded he open the register. A similar holdup at a Rochelle Park 7-Eleven less than 48 hours earlier yielded $2,000 in cash, authorities said. Fort Lee police reported two similar holdups in four days near the George Washington Bridge a few weeks ago. In one, a robber asked a gas station convenience store clerk on eastbound Route 46 "Do you want to die?" dailyvoice.com

Palm Beach County, FL: Boca Raton Resident, Who Owns $960k House, Jailed For Shoplifting
The owner of a $960,000 home in the Lotus development near Lyons and Clint Moore is accused of shoplifting nearly $1000 worth of lighting from Home Depot in West Boca Raton. Karen Berger, 44, who is identified in a Palm Beach County Sheriff's Office report as a teacher, was jailed Thursday after Home Depot opted to prosecute the case. The police report continues: "While in the self check out Berger scanned the three moving boxes valued at $8.04 total, and two Swirl LED Chrome Mini Pendant valued at $199.94 for both making a total purchase of $207.98. Berger did not attempt to scan and pay for the other lighting fixtures that were inside her shopping cart, depriving Home Depot of the amount of $756." bocanewsnow.com

Nashville, TN: Crew with ties to Clarksville charged in 29 Nashville armed robberies
Six people – three with ties to Clarksville – have been formally charged in a series of up to 150 holdups of primarily Latino families throughout Nashville between 2017 and 2019. The six were recently indicted by the Davidson County Grand Jury on 126 criminal counts, according to a Metro Nashville government news release. clarksvillenow.com

West Covina, CA: 2 men stole ATM, led Police Officers on pursuit before crashing into fence

Newark, NJ: NJ Man Facing Nearly 15 Years For Gunpoint Robbery Of 3 PA Convenience Stores

Jury finds habitual offender guilty in 2019 convenience store robbery

Lewiston, ID: California man sentenced for two Lewiston convenience store robberies last year

UK: Romanian gang who stole $200K during brazen cash machine raids jailed
● C-Store – Dunkirk, NY – Robbery
● C-Store – West Covina, CA – Burglary
● C-Store – Bergen County, NJ – Armed Robbery
● C-Store – Stillwater, OK – Burglary
● Dollar General – Birmingham, AL – Armed Robbery
● Family Dollar – Omaha, NE – Armed Robbery
● Gas Station - Boiling Springs, SC – Robbery
● Jewelry – Charlotte, NC – Robbery
● Jewelry – Portland, OR – Robbery
● Jewelry – Eatontown, NJ – Robbery
● Jewelry – Gresham, OR – Robbery
● Jewelry – Forsyth, IL – Robbery
● Jewelry – Coral Springs, FL – Robbery
● Jewelry – Des Moines, IA – Burglary
● Marijuana – Gainesville, FL – Armed Robbery
● Pharmacy -Scranton, PA – Robbery
● Restaurant – Fresno, CA – Armed Robbery (Little Caesars)
● Thrift – Lake City, SC – Burglary
● Tobacco - Bristol Borough, PA – Burglary
● 7-Eleven – Richmond, VA – Armed Robbery
● 7-Eleven – Davenport, FL – Armed Robbery
● 7-Eleven – Polk County, FL – Armed Robbery

Daily Totals:
• 17 robberies
• 5 burglaries
• 0 shootings
• 0 killed

---
Jarrod Anderson named Regional Asset Protection Leader for Rite Aid

Rite Aid is pleased to announce that Jarrod Anderson has joined the company as a Regional Asset Protection Leader, supporting Central Pennsylvania. Prior to joining Rite Aid, Jarrod worked in various Asset Protection roles during the last ten years with Walmart and Costco. Jarrod holds a Bachelors Degree in Criminal Justice from Colorado Technical University, where he graduated Magna Cum Laude. He also holds a Masters Degree in Criminal Justice from Colorado Technical university. Jarrod is a Veteran with the United States Army. Jarrod is married with 4 children.
Submit Your New Hires/Promotions
or New Position
See all the Industry Movement
---



Feature Your Job Here For 30 Days -
70% Aren't On The Boards
Post your job listing
---
Featured Job Spotlights



Regional Asset Protection Manager
Multiple Locations - posted March 16
To provide support for loss prevention and safety for restaurants in assigned regions and protect the assets of the company by leveraging partnerships at all levels of the company and utilizing existing Asset Protection and Restaurant Operating systems and processes...



ALPM – Supply Chain
Chicago, IL - posted March 1
Our Distribution Center Area Loss Prevention Managers ensure safe and secure distribution centers through identification and resolution of loss and risk opportunities. Our Distribution Center Area Loss Prevention Managers plan and prioritize to provide optimal service to their portfolio of distribution centers and stores...

RLPM – Supply Chain
Chicago or Moreno Valley, CA or Dillion, SC - posted March 1
Our Distribution Center Regional Loss Prevention Manager leads teams to ensure safe and secure distribution centers through the optimization of talent, while ensuring a high level of support and customer focus. Our Distribution Center Regional Loss Prevention Manager develops and executes strategy, exercises judgement and makes good decisions...

ALPM - Pittsburgh
Pittsburgh, PA - posted March 1
Our Area Loss Prevention Managers ensure safe and secure stores through the objective identification of loss and risk opportunities. Our Area Loss Prevention Managers plan and prioritize to provide an optimal customer experience to their portfolio of stores. They thrive on supporting and building high performance teams that execute with excellence...

Sr. Manager, Retail Asset Protection
Baltimore, MD - posted Feb. 23
The Senior Manager, Retail Asset Protection is responsible for implementing strategies and training to ensure the effective execution of Protect Retail initiatives. This position will be responsible for leading a team that executes core programs and strategies relating to safety and security, theft and fraud mitigation and operational excellence in retail stores...

Regional Manager LP, Audit & Firearms Compliance
IL, WI, MN, IA, ND, SD, NE, OK, MO & KS - posted Feb. 12
The Regional Loss Prevention Manager is responsible for the control and reduction of shrinkage at the stores in their Territory. Investigate and resolves all matters that jeopardize or cause a loss to the company's assets...

Regional LP & Safety Manager
Denver, CO - posted Feb. 9
The Regional Loss Prevention & Safety Manager implements Risk Management and Loss Prevention objectives within assigned region. The position will provide assistance and training to the field operations teams to address specific Risk Management and Loss Prevention issues within an assigned span of control. Read job description here

Manager of Asset Protection & Safety Operations
Rockaway, NJ - posted Feb. 4
The Manager of Asset Protection & Safety Operations is responsible for the control and reduction of shrinkage and safety compliance for Party City Holdings, by successfully managing Asset Protection (AP) Safety programs and reporting...

---
---

Latest Top Jobs


Vice President, Loss Prevention
San Francisco, CA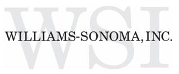 The Vice President of Loss Prevention reports to the Company's General Counsel and is responsible for leading the organization's global asset protection and security efforts. You will collaborate effectively across the Company. linkedin.com

Executive Director, Asset Protection
Rosemead, CA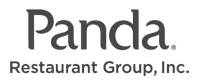 The Executive Director, AP is responsible for the company's AP function, protecting the company's integrity, people, processes, and assets from harm and loss. This position serves as the subject matter expert on a broad range of security standards and disciplines. pandarg.referrals.selectminds.com

Senior Director, Loss Prevention
Calabasas, CA


The Senior Director of Loss Prevention is responsible for setting and championing the Loss Prevention strategy for the enterprise, including retail stores, distribution centers, corporate offices and quality assurance labs. sjobs.brassring.com

Director, Asset Protection Solutions
Deerfield, IL


Responsible for developing and implementing department strategies and integrating efforts with division and company strategies, emphasizing product availability, inventory productivity, and cost productivity. jobs.walgreens.com

Senior Manager, Asset Protection
Atlanta, GA


The Sr Manager Asset Protection is responsible for ensuring that Asset Protection programs are fully implemented and are being executed per expectations within assigned distribution centers. careers.homedepot.com

---

Featured Jobs
---
JOB TITLE
COMPANY
CITY/STATE
DATE ADDED

Vice President
Vice President
Mobilelink
Houston, TX
January 5
VP, LP
Williams Sonoma
San Francisco, CA
January 19

Director
Dir. AP Investigations
Bloomingdale's
Long Island City, NY
March 16
Dir. Field AP
Chipotle
Columbus, OH
January 13
Dir. Risk Management
Christmas Tree Shops
Union, NJ
March 1
Associate Dir. AP & Inventory Control
Crate & Barrel
Northbrook, IL
January 20
Sr Dir AP-Operational Readiness
CVS Health
Cumberland, RI
March 8
Sr Dir AP Strategy & Profitability
CVS Health
Cumberland, RI
March 8
Dir. Safety/Risk Mgmt.
Goodwill of SE Louisiana
New Orleans, LA
April 2
Sr. Dir. LP
Harbor Freight Tools
Calabasas, CA
January 28
Senior Dir. LP
Nike
Beaverton, OR
March 19
Dir. AP Programs & Infrastructure
Nordstrom
Seattle, WA
March 5
Executive Dir. AP
Panda Restaurant Group
Rosemead, CA
January 28

Parker's C-Stores

Savannah, GA

June 3

Sr. Dir. AP
Rite Aid
Camp Hill, PA
January 21
Director, AP Finance & Analytics
Rite Aid
United States
January 26
Exec Dir-Corporate Security
Verizon
Basking Ridge, NJ
March 9
Dir. AP Solutions
Walgreens
Deerfield, IL
January 28
Sr Director AP Strategic Analytics Systems & Support
Walgreens
Deerfield, IL
March 11

Corporate/Senior Manager
Senior Manager, Field AP
Carvana
Atlanta, GA
March 9
Mgr. Corp. Security
Constellation Brands
San Francisco, CA
February 12
AP Operation Manager

Follett Corporation

Westchester, IL

January 7

Sr. Mgr AP
Home Depot
Atlanta, GA
January 28
Group Investigations Manager
JCPenney
Plano, TX
January 19

---


---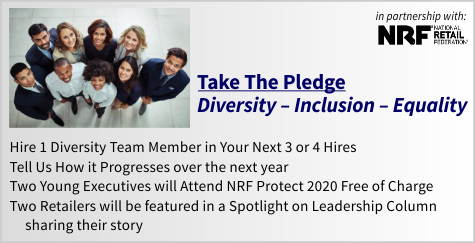 ---

Knowing the basic interview questions is one thing. Having the answers is another. What's more important is communicating openly and honestly in a professional manner that shows thought, vision and your business knowledge. Try to apply your background to the interviewer's business and how you can impact it and add value. The key to a successful interview is bridging the gap between your background and the prospective employer's company and needs. Preparation-preparation-preparation!

Just a Thought,
Gus



(content subject to approval)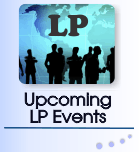 ---

Recruiting?
Get your job e-mailed to everyone... everyday
Post on our Featured Jobs Board!
Not getting the Daily?
Is it ending up in your spam folder?
Please make sure to add d-ddaily@downing-downing.com to your contact list, address book, trusted sender list, and/or company whitelist to ensure you receive our newsletter.
Want to know how? Read Here



36615 Vine Street, Suite 103
Willoughby, OH 44094
440.942.0671
copyright 2009-2019
all rights reserved globally