---
Leroy Green promoted to Assets Protection Director for Target

Leroy has been with Target for more than seven years, starting with the company in 2014 as Executive Leader/ Regional Executive Trainer. Before his promotion to Assets Protection Director, he spent two years as Assets Protection Business Partner. He also served as Executive Leader - Asset Protection and Executive Leader - Stores Remodel with Target. Earlier in his career, he spent two years with Gap as Field Loss Prevention Leader. Congratulations, Leroy!

See All the Executives 'Moving Up' Here

Submit Your New Corporate Hires/Promotions or New Position

---

---

ADT Commercial Acquires SAFE Electronics, Inc.

ADT Commercial continues its strategic M&A strategy to expand its nationwide geographic footprint with today's announcement that it has purchased SAFE Electronics, Inc., based out of Las Vegas, NV. The acquisition comes just a month after ADT Commercial purchased the assets and customer agreements of Atlanta-based Ackerman Security Systems' commercial sales and service division.

Established in 1984, SAFE Electronics has been a family-owned and operated low-voltage systems integrator, helping to protect people and property across the state of Nevada. SAFE Electronics specializes in the system design and installation of fire alarm and suppression systems, security alarms, video surveillance and access control for a wide range of commercial industries, including in retail, industrial facilities, institutional environments, hotels and hospitality, gaming and entertainment arenas, and manufacturing sites. news.adt.com
Prosegur Security Launches New Edge D-Arm Series of EAS Tags That Resist Illegal Detachers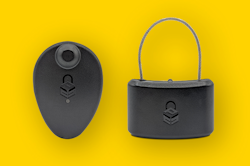 DEERFIELD BEACH, Fla. (March 10, 2021) - Aiming to solve the problem of illegal detachers purchased online being used by shoplifters to remove EAS tags, Prosegur Security, a global leader in security technology, has launched a new series of EAS tags that self-alarm if removed with just a magnet. The new Edge D-Arm EAS tagging solutions from Prosegur, which are available in both pin and lanyard variations, are designed to reduce retail shrink by catching shoplifters before they get anywhere near a store exit.

"Shoplifters have continuously been adept at evolving their strategies to overcome loss prevention efforts," said Tony D'Onofrio, CEO of Prosegur's global retail business unit. "The new Edge D-Arm tags create and reinforce an overall sense of control by staying a step ahead of the shoplifters through innovation. As a major investment protection bonus, these tags leverage the existing EAS infrastructure already deployed in retail stores to greatly reduce overall installation cost." prosegur.us

---

Protests & Violence

National Guard to Remain at U.S. Capitol Through May 23
The National Guard will extend its mission at the U.S. Capitol into May, the Defense Department said Tuesday, as congressional officials weigh how to secure the complex going forward.

Capitol Police formally requested the Guard extension last week, saying threats against members of Congress during the first two months of this year were up 93% compared with last year.

As of this week, just under 5,200 Guards troops were deployed in Washington from more than 30 states and territories, defense officials said Monday. After Friday, nearly 2,300 Guard members will remain in Washington due to the extension.

Law-enforcement agencies have warned about the possibility of violence from domestic extremists following the assault on the Capitol. wsj.com

---

COVID Update

93.7M Vaccinations Given
US: Over 29.8M Cases - 540.5K Dead - 20.5M Recovered
Worldwide: 118.2M Cases - 2.6M Dead - 94M Recovered

Former Senior Loss Prevention Executive
Know of any fallen LP exec? Let's remember & recognize.

Private Industry Security Guard Deaths: 279
Law Enforcement Officer Deaths: 267
*Red indicates change in total deaths



More Than 130 California Security Officers Have Died From COVID-19
According to new records that we have obtained with the assistance of a local reporter and The Guardian, we have determined that more than 130 known security officers in California have died from the virus including at least 10 so far this year.

Although the numbers don't tell the whole story, we know that many of the fallen security officers had been on duty, working and around crowds prior to falling ill.

We have also determined previously through interviews and on-site observations, that many security personnel were not equipped with proper Personal Protection Equipment and still are not today which certainly added to the spread of the virus as well as to the deaths of security officers.

According to the news site, The Guardian, when the Covid-19 pandemic closed down California's offices, malls and event spaces last year, nearly 200,000 security officers stayed. privateofficerbreakingnews.blogspot.com

Most Dramatic Reopening Steps Since Winter Surge
Maryland Lifts Caps on Dining, Retail, and Religious Establishments
Maryland Gov. Larry Hogan on Tuesday said he will lift capacity limits on indoor and outdoor dining, retail businesses, fitness centers and religious establishments — the most dramatic steps taken toward reopening in the region since the winter surge in coronavirus cases.

The executive order from Hogan (R), scheduled to take effect at 5 p.m. Friday, allows large venues such as concert halls and theaters to return to 50 percent capacity and lets adult day-care centers reopen. Quarantine requirements for out-of-state travel are also being lifted. Masking requirements will stay in place, and bars and restaurants still can provide service only to seated customers and must ensure physical distancing among patrons. washingtonpost.com

For the Road Warriors - The Good, The Bad & The Ugly
The Silver Linings of Pandemic-Era Air Travel
In travel, yes, there actually are some silver linings to the pandemic. Some technologies are rolling out faster. Some key airport projects have been sped up to take advantage of the absence of passengers and airplanes. Some airline policies have changed for the benefit of fliers.

The lack of cleaning on airplanes and in airports and hotels has been exposed. Cleanliness standards may be changed for at least the next several years.

The partial elimination of change fees is one of the major pandemic-related changes for air travel, although like so many things with airlines, there's fine print that erodes consumer value.

The most significant silver linings may be found at big construction projects at congested airports like Los Angeles International and New York's LaGuardia.

Some travelers will see elimination of change fees on United, American and Delta as a silver lining-but not all travelers.

The pandemic has also accelerated adoption of new technologies to speed up check-in. Keyless hotel locks that open with a guest's phone eliminate the need to stop at a desk. Travelers will find more kiosks in hotels as well-a trend that echoes how airports and airlines have made check-in self-serve. (Of course this automation represents bad news for hotel workers who lost their jobs during the pandemic and haven't been hired back.)

Cleanliness is a trend that could reverse over time. But airlines have acknowledged that they were deficient on cleaning before the pandemic. Now expectations have changed. Some airlines have added health and cleanliness executives to management teams. Airport bathrooms and public areas get more frequent cleaning, too. Whether that lasts may depend on whether travelers call out dirty facilities and planes when airlines and airports start cutting back.

Here's one I love: A lot of older airplanes have been retired, meaning more flights will be on newer aircraft. American accelerated retirement of its 757s, 767s and A330-300s, as well as some regional jets. Delta flew its last MD-88 and MD-90 flights in June.

Travelers will find plenty of dark clouds along with the silver linings when they return. They'll encounter fewer direct flights, meaning more connections through hubs. Airport restaurants and clubs will reboot gradually as traffic builds. Onboard service will take some time to return to normal. wsj.com

CDC Pages Below
CDC: US COVID-19 Cases Caused by Variants
CDC: UK Variant - SARS-CoV-2 Variants

---

1st Live LP Event Scheduled in 2021

UK: Retail Risk - London L.I.V.E™ takes place July 22, 2021
This year you can join in person or virtually...
WHAT COULD POSSIBLY GO WRONG!?!
Register for Retail Risk - London L.I.V.E™ TODAY and attend for free, in person or virtually.



If you and your team can attend in person, then you will have the very best conference experience possible. But if that is not an option, our L.I.V.E Lounge™ will keep you in touch virtually with many aspects of the conference, as they happen.

To enquire about sponsorship opportunities email clientservices@retail-knowledge.com
or call +44 (0) 207 100 3 999

Click HERE to register

Self-Help Seminar Goes Way too Far
Panda Express staff forced to strip at team-building seminar that seemed like a 'cult initiation ritual,' lawsuit says
The Panda Express cashier had already been forced to strip to her underwear in front of her fellow staff during a "self-improvement" one-day seminar in 2019, she said, and told to open up to the group about her vulnerabilities.

But when a male colleague broke down crying while trying to do the same, the session's leaders ordered her to go one step further: She had to "hug it out" with him, both of them still undressed, as others filmed her or ogled at her body, the 23-year-old employee in California said.

That was just part of a bizarre, psychologically abusive four-day seminar that "more and more resembled a cult initiation ritual as time went on," according to a lawsuit she filed last month against the fast-food chain in Los Angeles County Superior Court.

Her allegations underscore the dark consequences of an unusual management style promoted by Panda Express and its co-founder, Andrew Cherng. While the company has earned plaudits for emphasizing self-improvement programs for employees, her lawsuit paints this focus as an obsession that devolved into abuse.

"The atmosphere resembled less a self-improvement seminar than a site for off-the-books interrogation of terrorist suspects," the lawsuit said, comparing the overall effect to "that of a particularly nasty drill sergeant."

A spokesperson for Panda Restaurant Group, the chain's parent company, said in a statement to The Washington Post that it takes the allegations "very seriously" and is investigating the matter.

The company also denied it has ties to the Alive Seminars and Coaching Academy, which led the 2019 seminars and did not immediately respond to a request for comment from The Washington Post late on Tuesday. In a statement to the Orange County Register, the organization said its training sessions are presented with respect and dignity

Other Panda Express staffers who had to pay out of pocket for the session have since joined to file a class-action lawsuit concerning the seminar. washingtonpost.com

CEO Pushes ORC's 'Inform Act' - Being Reintroduced in Congress
NACDS' CEO Anderson discusses INFORM Consumers Act With Legislators
in DC & In Op-Ed

'How Congress Can Make Consumer Safety a Top Priority in 2021'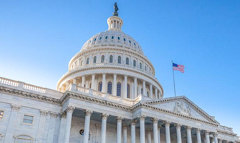 In a Morning Consult op-ed, Steve Anderson, president and CEO of the National Association of Chain Drug Stores, welcomed the reintroduction of The INFORM Consumers Act and called on Congress to keep customers safe from organized retail crime.

In an op-ed, published today in Morning Consult, National Association of Chain Drug Stores president and CEO Steve Anderson welcomed the anticipated re-introduction of the The INFORM Consumers Act in the U.S. House and Senate. The act would require e-commerce marketplaces to provide basic information and contact details on third-party sellers.

During NACDS' virtual fly-in last week, Anderson discussed with lawmakers how the bill would go a long way in promoting transparency and protecting consumers.

Anderson said that as our nation continues to accelerate efficient and equitable COVID-19 vaccinations as vaccine supply becomes more available, so do pharmacies. "But we call on Congress to keep customers safe from organized retail crime, an increasing threat to their health and safety. The stakes are just too high," he wrote. drugstorenews.com

For the full op-ed click here.

NRF & SHRM Opposes PRO Act Bill
U.S. House of Representatives Passes the PRO Act
On March 9, the U.S. House of Representatives voted 225-206 to pass H.R. 842, the Protecting the Right to Organize (PRO) Act. If enacted into law, the bill would be the most expansive labor relations legislation since the National Labor Relations Act (NLRA) of 1935.

"SHRM strongly supports policies that protect and ensure employers and employees are equally represented at the bargaining table," SHRM wrote. "Because H.R. 842 would create an imbalance in labor-market relations, SHRM urges you to oppose H.R. 842." shrm.org

NRF: Retailers Say House Bill to Expand Union Powers Would Harm Both Employers and Employees


License-Plate Scans Aid Crime-Solving but Spur Little Privacy Debate

Mass surveillance, warrantless searches help police track down stolen cars, suspected Capitol rioters despite scant public awareness of data troves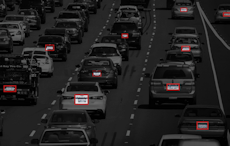 The vast network of automated license-plate scanners, which has been growing for decades, makes it nearly impossible to drive anywhere in the U.S. without being observed.

The scanner data has become a key tool for law enforcement from local police to the Justice Department, requiring no warrant to access.

The scanners, which automatically grab images of any plates they identify, are an often-overlooked layer of the surveillance that blankets Americans, along with social media, online searches, mobile-phone apps and credit-card purchases. wsj.com

Some see the privacy downsides as considerable. Continue Reading

Bank LP Analyst Post - Termination Upheld
Social Media Activity

3rd Cir. affirms employer's right to fire for social media posts
The plaintiff, a senior control analyst, was fired after she posted a comment on a news article on Facebook "about a man who faced criminal charges for driving his car into a crowd of protesters," according to court documents. In response, the worker commented: "Total BS. Too bad he didn't have a bus to plow through." BNY Mellon fired the worker upon discovering her comment, and she sued. The worker claimed race discrimination under Title VII of the Civil Rights Act of 1964. A district court ruled for the employer on summary judgment. hrdive.com

Legislative Update - Response to Double Murder Shootout at Gas Station
Jackson, MS: 24-Hour C-Stores soon will be required to have Security Guards
Some convenience stores in Jackson, Miss., will soon be required to have security guards after the city council approved an ordinance requiring 24-hour c-stores to have security personnel in place between the hours of midnight and 5 a.m.

All other gas stations located in the Jackson corporate limits will be required to adopt a security plan and file it with the city within 100 days of the ordinance's passage.

The council unanimously approved the measure days after a deadly shooting at a Jasco gas station in the city, according to a WBLT report. In early February, two men were killed in a Sunday afternoon shootout at the gas station.

"What we have to do is make sure these stores are safe." csnews.com

$100 Fine & Containment & Retrieval Plan & LP Measures
Santa Barbara Council Adopts Ordinance to Corral Abandoned Shopping Carts

Grocery store owners will be required to retrieve any of their carts left in a public right of way, or risk having to pay a fine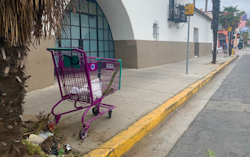 Grocery store owners will have to retrieve their abandoned shopping carts or face fines, according to an ordinance approved Tuesday by the Santa Barbara City Council.

Assistant City Attorney John Doimas said that 538 shopping carts were retreived in the city in 2020. The city contracts with a company to retreive abandoned shopping carts, paying about $5 for every shopping cart picked up. Doimas said that California has 150 cities with shopping cart retrieval ordinances, including Carpinteria and Oxnard.

The city then will inform the owner in writing that the cart would be impounded and in storage for 30 days before the city can sell or trash it. In addition, store owners must submit a site containment and retrieval plan as well as take loss prevention measures, such as a wheel lock. It would cost a company aboutcart, $100 to retrieve a shopping cart. noozhawk.com

Retailers Not Getting Shipments - Impacting Store Inventory
Supply chain pressures have been a constant for retailers throughout the pandemic. But a chorus of chains, including Crocs, Urban Outfitters, Foot Locker and Dollar Tree, in recent weeks have described the container shortage and backlogs at West Coast ports as the latest challenges in securing merchandise for consumers.

"Importing product from Asia, getting it through Long Beach and other ports, and getting it shipped to customers is really challenging right now," Crocs CEO Andrew Rees said on a February 23 call with analysts. "I think that will smooth out over time, but it's going to take a little while."

"The supply chain has been maxed out," said Jon Gold, vice president of supply chain and customs policy at the National Retail Federation, a trade group for the retail industry. Gold said US ports were "not able to handle the volume that is coming in" because of a surge in demand, as well as hundreds of workers who have been sickened by Covid-19. "Containers have been sitting at the port longer than they typically do" and "the availability of empty containers has been a challenge, both here and overseas," he said. cnn.com

Heyday skincare wants to open hundreds of stores over next five years

Hudson's Opens New Store With "Just Walk Out" Technology

Victoria's Secret to Close 30 to 50 More Stores - Bath & Body to Open 49 Stores

Amazon opens 10th high-tech Amazon Fresh grocery store


Quarterly Results
Inditex (Zara Parent) Q4 total sales down 19.5%, FY 2020 online sales up 77%, net sales down 28%
Express Inc. Q4 comp's down 28%, net sales down 29%, FY 2020 comp's down 27%, net sales down 40%
---


Webinar Coming Tomorrow at 1:00 pm EST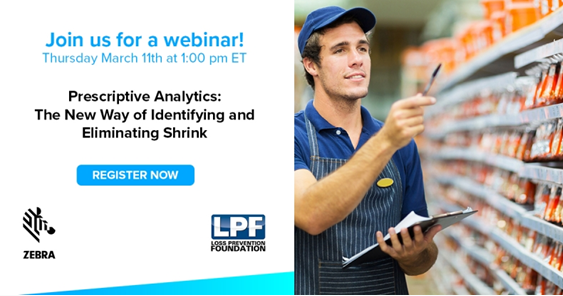 Prescriptive Analytics:
The New Way of Identifying and
Eliminating Shrink
Join Zebra & the LPF for a New Webinar on Mar. 11, 2021
@ 1:00 pm EST
Inventory. It's one of retailers' biggest expenses, second only to labor. And managing and optimizing it is also one of retailers' biggest challenges. Inventories are bigger, more varied and more complex than ever in an effort to appease as many customers as possible. Unfortunately, these characteristics mean that without the right inventory-management tools, retailers will find it difficult to control shrink from many sources - bad news for an industry dependent upon gross margin return on investment (GMROI).

Join retail shrink experts Scott Pethuyne and Bill Inzeo of Zebra Technologies for a look at prescriptive analytics, the inventory-management solution that analyzes data and tells you:

1. What is happening
2. Why it happened
3. How much it is costing you
4. What to do about it
5. Who should do it

Prescriptive analytics empowers retailers to identify and eliminate the root causes of costly shrink, from concrete products and overallocation, to theft and avoidable damages. This webinar will show you how.

---



Upcoming RH-ISAC Events

April 15 - RH-ISAC Virtual Regional Workshop Hosted by Salesforce

May 6 - RH-ISAC Virtual Regional Workshop Hosted by Best Buy

May 12 - RH-ISAC Virtual Regional Workshop Hosted by PespiCo

May 20 - RH-ISAC Virtual Regional Workshop Hosted by Wendy's

June 17 - RH-ISAC Virtual Regional Workshop Hosted by Canadian Tire

Sept. 28-29 - 2021 RH-ISAC Cyber Intelligence Summit

2021 RH-ISAC Cyber Intelligence Summit - not just another conference!


This year's RH-ISAC Summit is scheduled for September 28-29
, at the Lansdowne Resort & Spa in Leesburg, Virginia. We'll be bringing together top cybersecurity leaders and teams representing the most prominent organizations in retail, gaming, hospitality, travel, restaurants, grocers, consumer products, and other consumer-facing service companies. We're planning on some recreational activities to facilitate new connections among your peers. Think: mini-golf, ping pong, and more! Don't forget to register today!


Want to get an idea of what our RH-ISAC Summit is like? Download the 2020 RH-ISAC Post-Summit Report or visit the 2021 RH-ISAC Summit website.


LP & AP Executive - Is Your Retailer a Member of RH-ISAC?
If so, why not attend one or have your analyst or lead investigations executive attend?
---

Is This The One?
Establishing Uniform National Standards for Privacy Law
Retailers Support DelBene Bill Providing Balanced Approach to Privacy Law
The National Retail Federation welcomed a new privacy bill introduced in the House today by Representative Suzan DelBene, D-Wash., saying it offers a balanced approach that has been missing in earlier measures considered in Congress.

DelBene's bill, the Information Transparency and Personal Data Control Act, would give consumers new control over the use of their sensitive personal information while providing businesses with a uniform framework on the collection, processing and disclosure of data. Consumers would have the right to opt out of the use of non-sensitive personal information in a way that would allow businesses to continue to provide products and services consumers expect. For sensitive personal information, businesses would be required to obtain a user's opt-in approval, which processors and third parties would also be required to honor downstream.

NRF Senior Vice President for Government Relations David French said. "By standardizing comprehensive privacy rules, the Act protects consumer data no matter where a consumer lives or which business handles the data." French's comments came in a letter of support sent to DelBene, who chairs the pro-innovation New Democrat Coalition, one of the largest coalitions of House Democrats. nrf.com

"We Need To Do Something"
Massive Hacks Linked to Russia, China Exploited U.S. Internet Security Gap

Protecting U.S. networks from cyberattacks launched domestically emerges as an intelligence blind spot, security experts say

U.S. lawmakers and security experts are voicing concern that foreign governments are staging cyberattacks using servers in the U.S., in an apparent effort to avoid detection by America's principal cyberintelligence organization, the National Security Agency.

When hackers recently targeted servers running Microsoft Corp.'s widely used Exchange software, they employed U.S.-based computers from at least four service providers to mount their attack, according to an analysis by the threat intelligence company DomainTools LLC.

The attack that Microsoft disclosed last week affected at least tens of thousands of customers and has been linked by the software giant and other security researchers to China-based hackers.

It is the second major suspected nation-state hack unearthed in the past few months to have employed U.S. servers as a launchpad. In both cases, the hacks were disclosed by private-sector researchers, not the U.S. government.

"The combination of these two attacks definitely has pushed us to a tipping point in terms of the policy makers and the executive branch recognizing now that we need to do something," said Glenn Gerstell, former general counsel at the NSA. wsj.com

Hacking Collective Showing Off - Hacking CCTVs Worldwide
Hackers breach thousands of security cameras, exposing Tesla, jails, hospitals
A group of hackers say they breached a massive trove of security-camera data collected by Silicon Valley startup Verkada Inc., gaining access to live feeds of 150,000 surveillance cameras inside hospitals, companies, police departments, prisons and schools.

Companies whose footage was exposed include carmaker Tesla Inc. and software provider Cloudflare Inc. In addition, hackers were able to view video from inside women's health clinics, psychiatric hospitals and the offices of Verkada itself. Some of the cameras, including in hospitals, use facial-recognition technology to identify and categorize people captured on the footage. The hackers say they also have access to the full video archive of all Verkada customers.

The data breach was carried out by an international hacker collective and intended to show the pervasiveness of video surveillance and the ease with which systems could be broken into, said Tillie Kottmann, one of the hackers who claimed credit for breaching San Mateo, California-based Verkada. bnnbloomberg.ca



Only 50% Sharing Threat Info
48% of Security Pros Prohibited From Intelligence-Sharing

Some do so anyway, according to new Kaspersky research.

Threat intelligence (TI) analysts are often involved in professional information-sharing communities, such as ISACS. But that does not necessarily mean they are offering up helpful threat intelligence for the common good: According to new research from Kaspersky, while over two-thirds (69%) of TI analysts said they are involved in professional communities, 48% of all those working in IT and cybersecurity roles are not allowed to share threat intelligence artifacts discovered through those communities.

Kaspersky surveyed more than 5,200 IT and cybersecurity practitioners globally for the report "to see if other businesses were ready to collaborate and share TI."

The research found that respondents with TI analysis responsibilities are more likely to participate in specialized forums and blogs (41%), Dark Web forums (33%), or social media groups (21%). But when it comes to sharing their own findings, only 50% of respondents have actually made their discoveries public.

In companies where external sharing is allowed, 79% of security analysts did so. In 7% of cases, security analysts even shared TI findings despite it being prohibited by their organizations.

Kaspersky says sharing restrictions are partly driven by concerns that if some objects are known publicly before a company can respond to an attack, then cybercriminals may realize they have been detected and change their tactics.

Read the full report here. darkreading.com

Mobile Apps Now Viewed As Public Health Tool
Rapid Roll-Out of Mobile Contact -Tracing Apps Opened Pandora's Box
Contact-tracing mobile apps, which have been available since spring 2020 yet still lack some of the most basic security protections.

*In a sense, contact-tracing mobile apps are an example of a crowdsourced solution to a governance problem, and their success sets an important precedent. Mobile devices will no longer be seen as exclusively communication or leisure platforms. They'll also be considered whenever public health authorities and other government entities need to gather data from their entire population.

All this data collection should be done far more carefully and securely than it is today, or governments will risk losing their citizens' trust permanently. darkreading.com

5 reasons why the cost of ransomware attacks is rising

---

New Podcast on Canadian Retail's 'Reawakening'
Experts Peter Woolford and Stephen O'Keefe on How Retail is Changing and Where it's Going

An off-schedule podcast discussion with Peter Woolford (President of Clairmark Consulting Ltd.) and Stephen O'Keefe (President of Bottom Line Matters). Craig, Peter and Stephen discuss the retail awakening — consumers are changing and retailers need to adapt.

---

Front-Line Retail Workers Put in Dangerous Situations
Mask video shows 'difficult decisions' front-line staff face in pandemic, says Colemans

Video shows supervisor at grocery chain denying service to woman who
wasn't wearing mask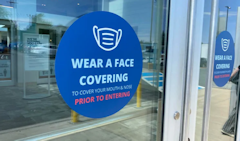 Cellphone footage of a maskless woman being denied service at a St. John's grocery store has prompted discussion about how individual businesses can enforce their COVID-19 restrictions. The video, which was recorded by a woman who declined to wear a mask while inside a Colemans location, has racked up thousands of views since being posted on social media last week.

Greg Gill, Colemans' vice-president of marketing, said the store's concern was for the safety of their employees.

In the video, the woman says the store is refusing to serve her because she isn't wearing a mask. She claims a medical exemption for an unspecified reason, and says a cashier had been serving her without issue until a supervisor intervened.

An employee identified as a supervisor explains that if the woman doesn't want to wear a mask, she can call ahead or order online, and store staff will bring her groceries out to her.

In online reaction to the video, some people applauded what they saw as someone standing up for personal freedoms, but others said it was selfish to not wear a mask in a public space, especially when other options are available for people who cannot wear one. cbc.ca

'We want this one ... to be the last one'
Toronto businesses reopen on Monday, but the spectre of 'back-and-forth' closures still looms

Toronto's non-essential retail stores can open at 25% capacity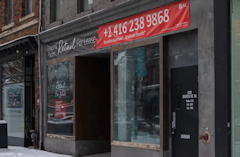 On Monday, Toronto's stay-at-home order will be lifted and the city will emerge from the most restrictive measures to contain the pandemic since the initial shutdown in the spring of 2020.

The shift back into Ontario's colour-coded framework means non-essential retail stores like Tap Phong will be allowed to re-open with limited capacity for the first time after they were ordered closed 104 days ago.

Officially, the city remains under Ontario's grey lockdown level, though the province has adjusted its rules to permit retail stores to open at 25 per cent capacity even under lockdown restrictions. Indoor dining, gyms, and personal care services will remain closed.

The city's business owners have responded to the news with relief, but also anxiety due to their experiences during the pandemic so far. Toronto Mayor John Tory has said the city will do everything in its power "to stop the one thing that we want to stop more than anything else, which is another lockdown later."

"We want this one, as it comes to an end, to be the last one," Tory said Friday on CBC Radio's Metro Morning. cbc.ca

'Draconian Lockdown Measures' Not Working?
Ontario COVID lockdown not curbing caseloads, but punishing businesses, say MPPs

Almost 80 per cent of all COVID-related deaths are in group-living settings.

"Most of the province has been in lockdown since Thanksgiving, but cases, cases, cases – the only thing that seems to matter, continue to climb," said Independent Ontario MPP Roman Baber in a passionate member statement.

Baber noted Ontario's COVID-19 case count has risen, despite province-wide lockdowns under the mandate of Bill 195, which gave the province emergency powers for the next year to tackle COVID-19.

Alongside Baber, New Blue Party MPP Belinda Karahalios – also booted from the Ontario PCs for objecting to Bill 195 – called out its "draconian lockdown measures" because it disproportionately impacted small and medium-sized businesses who "suffer considerably." westernstandardonline.com

GTA malls entering grey zone use staff at doors, tech to track capacity
Greater Toronto Area malls are using capacity tracking technology and staff stationed at doors to abide by COVID-19 rules that went into effect in parts of the region today. Under provincial regulations, non-essential stores and malls in Toronto and neighbouring Peel Region are allowed to open, but required to keep capacity at 25 per cent or below.

Oxford Properties says it has staff at designated Yorkdale, Square One and Scarborough Town Centre entrances to stop people from entering when capacity has been reached. The Oxford malls are also showing on their websites how full they are so that shoppers can have an idea of whether they should expect to wait to enter once they arrive. toronto.ctvnews.ca

The Profound Effects of Losing Independent Retailers and Businesses in Canada During the Pandemic

COVID enforcement blitz finds 44% of Windsor-Essex businesses in violation of rules

Montreal Retail Struggles Amid Lockdowns and Consumer Shifts

---

Enabling Canada's Epstein?
Accused Nygard 'co-conspirators' deny enabling their former boss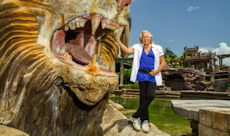 Two longtime former employees accused of being among Peter Nygard's "co-conspirators" are denying allegations against them. Angela Dyborn, who is also Nygard's niece, and Tiina Tulikorpi, a Toronto-based senior executive and friend of the family, have both been named in lawsuits involving the former Canadian fashion mogul and are accused of enabling him in his alleged sex-trafficking scheme.

"How can people say that about me?" Tulikorpi asked in an interview with CBC. "That's very hurtful for people to say that." "That's appalling and ridiculous," said Dyborn.

The names of both women, who are identified as "co-conspirators" in the lawsuits, are also contained in a grand jury subpoena, issued in New York in August 2020, ordering the company to turn over emails from a small list of former executives. cbc.ca

Pandemic-Related Fraud Sweeps Canada
With pandemic-related fraud everywhere, from takeout to online shopping, here's how to spot it
The pandemic has left people exposed to more than just a virus, especially with everyone doing everything -- shopping, working, and most else -- from home.

Being online so much also leaves people vulnerable to scams. The Canadian Anti-Fraud Centre reports that fraud are on the rise, saying that since March of last year, Canadians filed nearly 70,000 fraud reports totalling more than $100 million in reported losses.

February was Fraud Prevention Month, and a number of authorities tried to alert people to how to spot fraudulent schemes.

"People are hopping online to buy goods and services, landing on deceptive, fraudulent web pages, where they'd buy good that ended up being counterfeit or they didn't receive anything at all," he said.

The problem can also come from things that seem relatively simple: nearly one quarter (23 per cent) reported that they provided their credit card number over the phone to a store or restaurant, which Moneris says is a a high-risk activity for both consumers and businesses. montreal.ctvnews.ca

Many Canadians believe shopping online leads to fraudulent activity

Alberta RCMP provide tips on spotting a scam during Fraud Prevention Month

#1 E-Commerce Retailer in Canada?
Walmart Canada Accelerates E-Commerce Expansion with 1st in-Store Fully-Automated Fulfillment Centre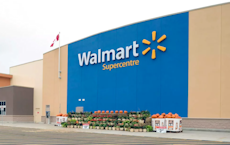 Walmart Canada is accelerating its e-commerce business as construction has started on its first fully-automated market fulfilment centre inside the Scarborough West Supercentre (1900 Eglinton Ave E.).

The retailer said the 22,000-square-foot space will automate online grocery picking and dispensing with picking speeds up to six-times faster than manual store picking and the new space will also feature a first for a big grocery retailer in Canada: automated kiosks that serve as vending machines for online grocery orders and can serve up to five customers simultaneously.

"We are on a journey to be the number one e-commerce retailer in Canada. Our customers want choice of service and we see the demand for online shopping continuing. We are ramping up our e-commerce offering with a focus on speed, accuracy and service," said Horacio Barbeito, President and CEO at Walmart Canada, in a statement. retail-insider.com

Fraudsters preying on Canadians' insecurities in the midst of pandemic

Tim Hortons plans to open 200 more restaurants in China, sell retail coffee on Alibaba

Boathouse Entering Quebec, Triple O's Opening 30 Ontario Locations

Habitat and Lowe's Canada partner on Blackfalds Women's Build projects

---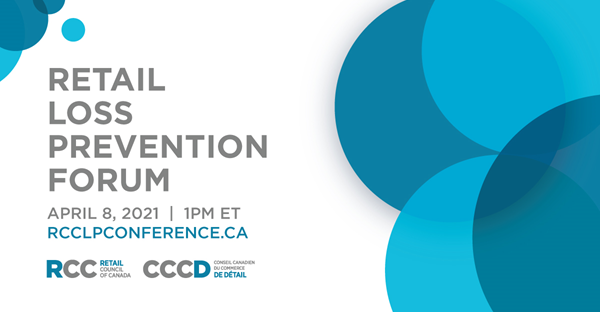 Register today for the Retail Loss Prevention Forum! This timely online event will bring together leading retail loss prevention and security professionals to discuss proactive strategies, technologies, and best practices for protecting people, property, and assets.

During the Retail Loss Prevention Forum, you'll gain actionable insights on these pertinent topics:
●

Organized Retail Crime


●

Cyber Security Landscape in Canada


●

Upside of Curbside & other Pandemic Measures


●

Responding to Escalated Violence

●

New Technologies for LP


●

Payment Security & Fraud Prevention


●

and more
Visit RCCLPConference.ca for full event information and stay tuned for agenda and speaker announcements.


(Update) Winnipeg, AB: Inquest called into death of 16-year-old Eishia Hudson, shot last year by Winnipeg police
Manitoba's chief medical examiner has called an inquest into the death of Eishia Hudson. Hudson, a 16-year-old Indigenous girl, was shot by a Winnipeg police officer last April following a pursuit, in which police say she drove a vehicle involved in a liquor store robbery in Winnipeg's Sage Creek neighbourhood earlier that day. She was sent to the Winnipeg Health Sciences Centre where she was pronounced dead. The inquest will examine the circumstances surrounding Hudson's death. cbc.ca

Edmonton, AB: Police release video of $300K jewelry theft to find 2 more thieves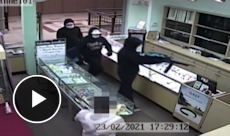 Three people wearing masks and gloves went into a jewelry store at the Bonnie Doon Shopping Centre on Feb. 23 at approximately 5:30 p.m. One suspect pointed a firearm at a store employee as they smashed display cases with a sledgehammer and loaded approximately between $200,000 and $300,000 worth of jewelry into two blue bins, police said. The three people fled the store on foot, stole a vehicle in the parking lot and drove to a residential area about eight blocks northwest, police said. They burned the stolen vehicle, police said, and got into another vehicle being driven by a fourth person. The second vehicle led investigators to an apartment building near 117 Avenue and Groat Road. Police searched a number of suites on Feb. 26 and found loaded firearms, a sledgehammer and approximately $6,000 in stolen jewelry. edmonton.ctvnews.ca

Alberta watchdog investigates shooting death of woman in hotel by Calgary police

Corner Brook, NL: Bail denied for man accused of theft, armed robbery

---

Robberies & Burglaries

● Gas Station - Thunder Bay, ON - Robbery
● Jewelry Store - Edmonton, AB - Armed Robbery

How are we doing? We need your input & suggestions. Send to lpnews@d-ddaily.net

View Canadian Connections Archives

---

---
---

Rare Carat On Why Overreliance On AI And ML Is Insufficient Against eCommerce Fraud
Credit card fraud accounts for more than $27 billion in annual losses, posing an especially grave threat to merchants selling high-value items like diamond rings. In this month's Digital Fraud Tracker, PYMNTS talks with Apeksha Kothari, chief operating officer of diamond ring eTailer Rare Carat, about pairing artificial intelligence and human analysts to keep credit card fraud from taking the shine out of diamond buyers' special purchases.

"The biggest [menace] has to be credit card fraud, with somebody using somebody else's [stolen] card," she said. "Our retailers will only ship to the address that is on that credit card, for example, which other eCommerce players might not insist on, but it's something that we just have to do, given the high tickets."

This security protocol is backed up by Rare Carat's partner PayPal, a payment option at checkout, which adds its own security protocols to keep fraudsters from exploiting the merchant and its diamond-dealer partners. The core of its security system relies on artificial intelligence and machine learning, said Kothari.

"These third-party checks rely on AI and ML to identify customer patterns that seem irregular," she explained. "There's a lot of IP tracking as well — if their IP says they're in Bermuda, but they're placing an order for an address in Mexico, that could be suspect."

AI and ML have been proven to reduce fraud rates significantly, but they are not a panacea, Kothari warned. False positives are still a potential issue, for example, these technologies cannot account for all the nuanced signs of fraud that a human analyst can easily recognize.

Another obstacle for fraud prevention in the eCommerce space is the ever-lingering threat of new fraud techniques. Kothari noted that most existing fraud prevention methods are geared toward individual bad actors, for example, but larger-scale hacking attempts have the potential to overwhelm the existing systems of many eCommerce merchants.

Individual consumers [who] are engaging in fraud is something that I think retailers are now getting used to and understanding and baking into their financial estimates," she explained. "I think it's the more major events that could destabilize your entire operations: somebody trying to come in and get [personally identifiable information], for example, or financial information. Smaller retailers have become a little more prominent as hackers expand their focus and are more of a target where they weren't before." pymnts.com

Shoppers Relying on Amazon More Than Ever
New Survey: The Big Bad Guy Perception of Amazon is Dwindling
As Consumers now feel that Amazon has a positive impact on the retail industry
Since the COVID-19 pandemic triggered widespread store shutdowns in March of 2020 – and since then, consumers have relied on Amazon more than ever. Fast, free shipping and convenience - not necessarily price and selection - are the drivers of Amazon's success.

Nearly half of Americans (49%) shop at Amazon because they 'trust their packages will be delivered when promised' and 1 in 5 (19%) choose Amazon for its 'proactive communication during delivery'. businesswire.com

Editor's Note: Political pressure may ease up as a result. So breaking them up may be harder now then ever. Just a thought -Gus Downing

Disney shifts focus to e-commerce
---
Davie, FL: Police investigate possible connection between burglaries of birds at Davie, Delray Beach pet stores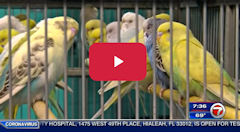 Police are investigating a possible link between two separate burglaries involving birds at pet stores in Davie and in Delray Beach. We've all heard bird chatter, but when bird sellers across Florida are hit by bird thieves, they communicate, too. "One of our friends' stores in Davie was robbed a few weeks ago," said Billy Polden, whose family runs Brenda's Birds in Delray Beach. "Another store in Orlando that was robbed, it was a little different M.O. Instead of coming through the ceiling, they came through a hole in the back wall."

Thieves stole different species of birds from Charlie Hong's business in Davie last month. Someone cut into Hong's ceiling, cut the power and the alarm and stole about 140 birds. Surveillance footage showed someone walking behind the Shops at Stirling Place with objects in each hand. A spokesperson for Delray Beach Police said they will be comparing notes with Davie Police about the cases, but the bird sellers in South Florida said they're similar enough for them to be on high alert. wsvn.com

Fresno, CA: Caught on Camera: Over $8000 in product stolen from 2 Ulta stores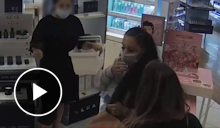 The Fresno Police Department is asking for the public's help identifying two people they say were caught on camera stealing over $8,000 in merchandise from two Ulta Beauty stores in Fresno. The thefts happened on Tuesday, March 2nd at the store located on Herndon Ave. near Highway 99 and the store on Blackstone at Nees. kmph.com

Longmont, CO: Police are working to identify 3 male suspects caught on stealing more than $5,600 worth of merchandise from electronics store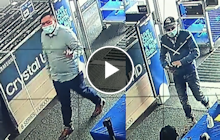 The thefts occurred on Monday about 11:30 a.m. in the 200 block of Ken Pratt Boulevard. The suspect vehicles include a blue Volkswagen 4-door sedan and a red Nissan X-Terra. Two suspects went into the store several times and placed items in an aisle of the store. Later, another man went into the store with a large empty box and met the other suspects. The three suspects put the items in the empty box and left the store, according to police. kdvr.com

Cape Coral, FL: Officers look for Cape Coral Home Depot attempted thief
A man in a striped tank top was caught trying to steal more than $2,000 worth of merchandise from a Home Depot on Pine Island Road. The Home Depot loss prevention officer on duty confronted the man, who threw his items and ran from the officer. nbc-2.com

Natick, MA: Macy's $1000 shoplifter uses bathroom ruse to escape store, nabbed after car chase
---
---

Shootings & Deaths

Landover, MD: Man shot and killed Inside Dollar Tree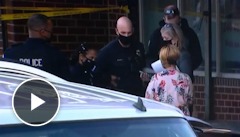 A man was shot and killed in a Landover, Maryland shopping complex on Tuesday, leaving shoppers rattled and an investigation underway. Prince George's County Police sources told News4 that the shooting took place inside a Dollar Tree. Prince George's County homicide detectives said the man, whose name is being withheld until his family is notified, was killed around 3 p.m. Crime scene investigators collected evidence inside the store and detectives are checking to see if there is surveillance video of the murder. nbcwashington.com

Queens, NY: Man, 33, fatally shot outside Liquor store after argument with killer
Detectives have booked a Queens man in connection in the deadly shooting of a 33-year-old man outside a liquor store on Tuesday night, police reported. Mark Watson, 24, of 201st Street was charged Wednesday with murder and criminal possession of a weapon for allegedly pulling the trigger on the unidentified victim during an apparent dispute, law enforcement sources said. amny.com

Winston-Salem, NC: Man shot in head, killed after fleeing from Winston-Salem supermarket workers in 2019
Skeletal remains found in Winston-Salem have been identified as a 21-year-old man, according to Winston-Salem Police. Around 11:55 a.m. on Feb. 25, officers with the WSPD were dispatched to an open field on West Devonshire Street to investigate the discovery of what appeared to be human remains. Detectives responded to the scene and worked with authorities with the North Carolina Medical Examiner's Office to confirm that the items found were skeletal human remains.

Detectives conducted a search of the area and found a gun and other evidence to indicate that the death was likely unnatural. On Tuesday, the skeletal remains were positively identified as David Rojo Garcia, 21, of Winston-Salem. The cause of death was determined to be a gunshot wound to the head. Investigators discovered a report filed with the WSPD on Oct. 22, 2019. In that report, workers at the Compare Foods Supermarket at 951 Silas Creek Parkway approached Garcia to speak to him about a matter related to the business. Garcia fled on foot from the store and workers saw that he had a gun. He fled toward West Sprague Street and the 700 block of West Devonshire Street. Compare Foods workers reported hearing gunshots in the direction where Garcia fled. There were no other reports of gunshots in relation to the Oct. 22, 2019 incident. Garcia has not had any contact with police, family or friends since the Oct. 22, 2019. He was not a reported missing person. myfox8.com

Fresno, CA: Several shoppers flee Fashion Fair during jewelry theft and reports of gunshot noise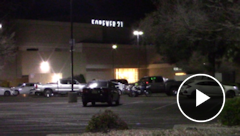 Several shoppers at Fresno's Fashion Fair mall rushed out to the parking lot in a frenzy Tuesday evening after hearing a loud noise that some believed were the sound of gunshots. Fresno Police said the cause of the commotion was a grand theft that occurred around 6:30 p.m. at a jewelry store kiosk inside the mall. Police said no gunshots were ever fired nor was a gun displayed. Instead, the loud sound was the result of the suspect kicking in a glass display at Zee Jewelers. fresnobee.com

Marshalltown, IN: Man suspected of shooting and killing a Casey's General clerk pleads not guilty

Hartford, CT: Police investigate five separate shootings in the last 24 hours

Jacksonville, FL: Man who shot at Jacksonville Police Officer suspected in string of Armed Robberies
---

Robberies, Incidents & Thefts

Bellingham, WA: Police seek robbery suspect who pepper sprayed LP, escaped custody
A robbery suspect is on the loose in Bellingham. The Bellingham Police Department posted that 56-year-old Craig Wise robbed a local establishment and pepper sprayed loss prevention on March 5. He escaped custody when he was taken to the ER for a medical evaluation. kgmi.com

Detroit, MI: Man robbed same dollar store twice in 2 days

Texarkana, TX: Man behind bars, accused of stealing over $9K worth of jewelry at Central Mall

Sullivan, IL: Man who stole money from laundry machines is sentenced to prison for 6 years, due to priors
● C-Store – Leominster, MA – Armed Robbery
● C-Store – Flagstaff, AZ – Armed Robbery
● C-Store – San Diego, CA – Robbery
● C-Store – Denver, CO – Robbery
● C-Store – Lincoln, NE – Burglary
● C-Store – Volusia County, FL – Robbery
● Check Cashing – Jacksonville, FL – Armed Robbery
● Dollar – Detroit, MI – Armed Robbery
● Dollar Detroit, MI – Armed Robbery
● Gas Station – Pulaski County, KY – Burglary
● Grocery – Seattle, WA – Burglary
● Jewelry – Fresno, CA – Robbery
● Jewelry – Evansville, IN – Burglary
● Jewelry -Texarkana, TX - Robbery
● Jewelry – Cincinnati, OH - Burglary
● Jewelry – Lee Summit, MO – Robbery
● Jewelry – Ft Worth, TX – Robbery
● Jewelry – Hicksville, NY – Armed Robbery
● Jewelry – Allen, TX – Robbery
● Liquor – Evansville, IN – Burglary
● Liquor – Flandreau, SD – Burglary
● Marijuana – Portland, OR – Armed Robbery
● 7-Eleven – Plainfield, IL – Armed Robbery

Daily Totals:
• 16 robberies
• 7 burglaries
• 0 shootings
• 0 killed

---
| | |
| --- | --- |
| | Anthony Hegg promoted to Area Loss Prevention Manager for The RealReal |
Submit Your New Hires/Promotions
or New Position
See all the Industry Movement
---



Feature Your Job Here For 30 Days -
70% Aren't On The Boards
Post your job listing
---
Featured Job Spotlights



ALPM – Supply Chain
Chicago, IL - posted March 1
Our Distribution Center Area Loss Prevention Managers ensure safe and secure distribution centers through identification and resolution of loss and risk opportunities. Our Distribution Center Area Loss Prevention Managers plan and prioritize to provide optimal service to their portfolio of distribution centers and stores...

RLPM – Supply Chain
Chicago or Moreno Valley, CA or Dillion, SC - posted March 1
Our Distribution Center Regional Loss Prevention Manager leads teams to ensure safe and secure distribution centers through the optimization of talent, while ensuring a high level of support and customer focus. Our Distribution Center Regional Loss Prevention Manager develops and executes strategy, exercises judgement and makes good decisions...

ALPM - Pittsburgh
Pittsburgh, PA - posted March 1
Our Area Loss Prevention Managers ensure safe and secure stores through the objective identification of loss and risk opportunities. Our Area Loss Prevention Managers plan and prioritize to provide an optimal customer experience to their portfolio of stores. They thrive on supporting and building high performance teams that execute with excellence...

Sr. Manager, Retail Asset Protection
Baltimore, MD - posted Feb. 23
The Senior Manager, Retail Asset Protection is responsible for implementing strategies and training to ensure the effective execution of Protect Retail initiatives. This position will be responsible for leading a team that executes core programs and strategies relating to safety and security, theft and fraud mitigation and operational excellence in retail stores...

Regional Manager LP, Audit & Firearms Compliance
IL, WI, MN, IA, ND, SD, NE, OK, MO & KS - posted Feb. 12
The Regional Loss Prevention Manager is responsible for the control and reduction of shrinkage at the stores in their Territory. Investigate and resolves all matters that jeopardize or cause a loss to the company's assets...

Regional LP & Safety Manager
Denver, CO - posted Feb. 9
The Regional Loss Prevention & Safety Manager implements Risk Management and Loss Prevention objectives within assigned region. The position will provide assistance and training to the field operations teams to address specific Risk Management and Loss Prevention issues within an assigned span of control. Read job description here

Manager of Asset Protection & Safety Operations
Rockaway, NJ - posted Feb. 4
The Manager of Asset Protection & Safety Operations is responsible for the control and reduction of shrinkage and safety compliance for Party City Holdings, by successfully managing Asset Protection (AP) Safety programs and reporting...

Loss Prevention Auditor and Fraud Detection Analyst
Raleigh, NC - posted Dec. 14
As a Loss Prevention Auditor and Fraud Detection Analyst for Staples, you will conduct LP operational field audits remote, virtual and in person, within a base of 60 retail stores to ensure compliance to operational standards to drive operational excellence and preserve profitability....

Leader, Asset & Profit Protection
San Fran/Chicago/NY/West Palm Beach - posted Dec. 14
As the leader of the Data/Analytics & Investigations strategy, you should have strong analytical/investigation skills, the drive to innovate, and the ability to build strong partnerships to lead through the influence of others. They will be personable, open to learning, collaborating with others...

Customer Success Specialists
Multiple Locations - posted October 9
The role of the Customer Success Specialist is to engage, empower, and excite our community. As a Customer Success Specialist, your primary responsibility is to ensure both retailers and law enforcement, who make up our community, have great experiences and achieve real crime reduction outcomes from using our platform. Apply Here

Sales Representatives
NuTech National - posted October 13
NuTech National, an established and rapidly growing 40+ year electronic security company is expanding our National Sales Team. Seeking motivated, driven and successful sales reps to expand our national retail and governmental vertical markets. Top pay, benefits and signing bonus available. Please apply to melissa@nutechnational.com

---
---

Latest Top Jobs


Vice President, Loss Prevention
San Francisco, CA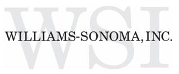 The Vice President of Loss Prevention reports to the Company's General Counsel and is responsible for leading the organization's global asset protection and security efforts. You will collaborate effectively across the Company. linkedin.com

Executive Director, Asset Protection
Rosemead, CA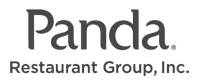 The Executive Director, AP is responsible for the company's AP function, protecting the company's integrity, people, processes, and assets from harm and loss. This position serves as the subject matter expert on a broad range of security standards and disciplines. pandarg.referrals.selectminds.com

Senior Director, Loss Prevention
Calabasas, CA


The Senior Director of Loss Prevention is responsible for setting and championing the Loss Prevention strategy for the enterprise, including retail stores, distribution centers, corporate offices and quality assurance labs. sjobs.brassring.com

Director, Asset Protection Solutions
Deerfield, IL


Responsible for developing and implementing department strategies and integrating efforts with division and company strategies, emphasizing product availability, inventory productivity, and cost productivity. jobs.walgreens.com

Senior Manager, Asset Protection
Atlanta, GA


The Sr Manager Asset Protection is responsible for ensuring that Asset Protection programs are fully implemented and are being executed per expectations within assigned distribution centers. careers.homedepot.com

BJ's Wholesale Regional AP Rollout - 8 New Positions


The Regional AP Manager oversees AP, security, theft, fraud, investigations, and related procedures within the field. The RAPM supports and continuously interacts with club management to analyze shrink, identify profitability gaps and address issues related to protecting company assets. See all the job listings

---

Featured Jobs
---
JOB TITLE
COMPANY
CITY/STATE
DATE ADDED

Vice President
Vice President
Mobilelink
Houston, TX
January 5
VP, LP
Williams Sonoma
San Francisco, CA
January 19

Director
Dir. Field AP
Chipotle
Columbus, OH
January 13
Dir. Risk Management
Christmas Tree Shops
Union, NJ
March 1
Associate Dir. AP & Inventory Control
Crate & Barrel
Northbrook, IL
January 20
Sr Dir AP-Operational Readiness
CVS Health
Cumberland, RI
March 8
Sr Dir AP Strategy & Profitability
CVS Health
Cumberland, RI
March 8
Dir. Safety/Risk Mgmt.
Goodwill of SE Louisiana
New Orleans, LA
April 2
Sr. Dir. LP
Harbor Freight Tools
Calabasas, CA
January 28
Dir. AP Programs & Infrastructure
Nordstrom
Seattle, WA
March 5
Executive Dir. AP
Panda Restaurant Group
Rosemead, CA
January 28

Parker's C-Stores

Savannah, GA

June 3

Sr. Dir. AP
Rite Aid
Camp Hill, PA
January 21
Director, AP Finance & Analytics
Rite Aid
United States
January 26
Exec Dir-Corporate Security
Verizon
Basking Ridge, NJ
March 9
Dir. AP Solutions
Walgreens
Deerfield, IL
January 28

Corporate/Senior Manager
Senior Manager, Field AP
Carvana
Atlanta, GA
March 9
Mgr. Corp. Security
Constellation Brands
San Francisco, CA
February 12
AP Operation Manager

Follett Corporation

Westchester, IL

January 7

Sr. Mgr AP
Home Depot
Atlanta, GA
January 28
Group Investigations Manager
JCPenney
Plano, TX
January 19

---


---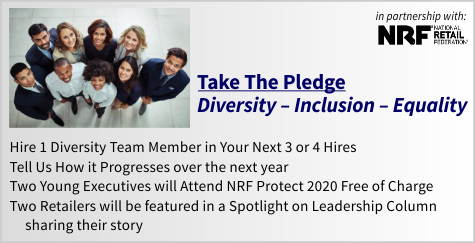 ---

Healthy debate in any industry spurs growth, understanding and challenges the status quo. Without it, the normal evolutionary processes which are slow to begin will slow even further. It is those who have the courage to debate that make a difference and create change. However, as in the case of any debate, interpreting and understanding the messages is critical in order for it to have a positive impact and facilitate change.

Usually driven by opposing sides, debates are driven by individual experience and environmental influences that are oftentimes invisible and, therefore, unrealized. But at the end of the day, regardless of opinion, all debates spur discussion, thought and emotion and that is what causes change and understanding.

While interpretation is an individual experience, the experience itself has the ability to impact and educate.

Just a Thought,
Gus



(content subject to approval)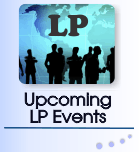 ---

Recruiting?
Get your job e-mailed to everyone... everyday
Post on our Featured Jobs Board!
Not getting the Daily?
Is it ending up in your spam folder?
Please make sure to add d-ddaily@downing-downing.com to your contact list, address book, trusted sender list, and/or company whitelist to ensure you receive our newsletter.
Want to know how? Read Here



36615 Vine Street, Suite 103
Willoughby, OH 44094
440.942.0671
copyright 2009-2019
all rights reserved globally