NEWS ALERT:
FDNY Memo Directs EMS Personnel to Prepare in Advance of 'Joker' Screenings
The memo also orders a review on mass situations with multiple casualties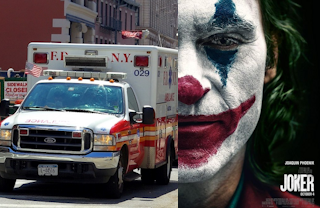 The FDNY has issued a memo to its medics to warn them to be prepared in case of violence at screenings of "Joker." The warning follows a directive by NYPD Chief of Patrol Rodney Harrison sending cops to stand posts at theaters showing the movie.

In the FDNY memo, EMS company officers were told to check their equipment, particularly ballistic plates, bungee cords and helmet visors, and also to train using emergency radios if necessary, and review medical protocols.

"The online chatter is referencing 'a group,' the memo says. "Keep vigilant as there may be more than one assailant in the area (situational awareness). When moving through the warm zone, assailants may try to blend in as one of the victims in the attack."

The U.S. Army also warned soldiers at Fort Sill in Oklahoma about chatter on the dark web.

The FBI also received tips of threatening posts on social media, according to ABC News, which cited a joint intelligence bulletin.

Threats have been circulating online for months but not directed at specific movie theaters or cities, authorities said.

The movie, set to open nationally Friday and in select theaters Thursday night, tells the origin story of the Joker, a villainous character from the "Batman" series. edmdigest.com

Editor's Note: Stores nearby should be alert and practice situational awareness.

---

Fast-Growing ADT Commercial Adapts Solutions For Each Customer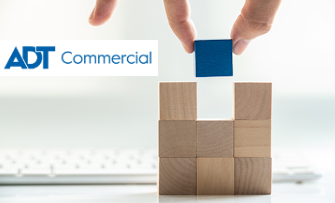 ADT Commercial has grown organically in double digits since 2016, in addition to growing through 15 acquisitions completed since the merger of ADT and Protection One. Acquisition of integrator companies such as Red Hawk Fire and Security and Aronson Security Group have expanded ADT Commercial's presence geographically to more areas of the country.

Most of the employees of the acquired companies have stayed with ADT and "helped to create a corporate culture and a good place for employees to work," says Dan Bresingham, Executive Vice President of ADT Commercial. Happy employees ensure good customer service.

Read more in today's Vendor Spotlight column below.

---

WZ's Dave Thompson - Making a Difference

"When you have the opportunity to make a difference - you take it."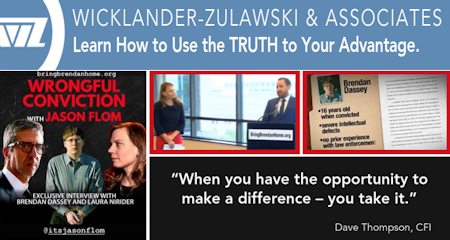 These are the words I used when speaking on behalf of Wicklander-Zulawski (WZ) and our community of practitioners at a press conference in support of Brendan Dassey.

On Wednesday, October 2nd, Brendan's attorneys Laura Nirider and Steve Drizin filed a petition for executive clemency to the Governor of Wisconsin. WZ stood tall at the press conference announcing this petition for Brendan alongside several experts, including US Solicitor General Seth Waxman, a speech pathologist, a clemency expert, a victim rights advocate, and Brendan's social worker among others. This press conference was live streamed to thousands of viewers and continues to be shared today by politicians, attorneys and other influential people in our industry.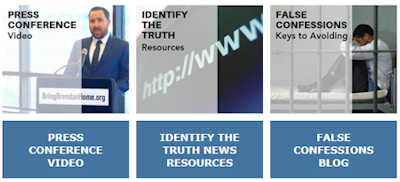 At WZ we are guided by our company Fundamentals as well as the standards and guidelines set forth by the Certified Forensic Interviewer (CFI) designation. As thought leaders in this industry, and a training organization that you have relied upon, we are sending this message to communicate to you. We want you - our supporters and practitioners in the field - to know with confidence that in matters of integrity, we stand strong.

Dave Thompson, CFI
Partner & VP of Operations
Wicklander-Zulawski & Associates


Wicklander-Zulawski has been following the case of Brendan Dassey and serving as consultants for his legal team for many years. This latest turn in the Dassey case was a national news event, as shown by the coverage collected here:

eMarketer.com - 'Biometric Marketing 2019' - Linking Security & Marketing
How Retailers Are Using Biometrics to Identify Consumers and Shoplifters
An October 2018 New York Magazine article titled, "Smile! The Secretive Business of Facial-Recognition Software in Retail Stores," detailed the extent of the technology's behind-the-scenes use at retailers, stadiums and other event venues. Peter Trepp, CEO of facial recognition software company FaceFirst, told McClatchy in May 2018 that his company can "match a face against the database of 25 million people in just under a second," and the firm's website counts hundreds of big-box stores, superstores, department stores, grocery stores, pharmacies and Fortune 500s among its clients.

In our latest report, "Biometric Marketing 2019," we found that despite these concerns, retailers are exploring biometric technology, including behavioral tracking and facial and voice recognition, for advertising and promotional targeting. These systems can identify and track shoppers in brick-and-mortar stores and learn their preferences, like how online retailers use cookies. The information can then be used to interact with them via their phones, in-store signage or in other ways.

"Once companies are using this type of technology for crime prevention purposes, there's no reason why they should not be using it for upselling their customers," Arturo Falck, CEO of startup Whoo.ai, told Biometric Update in November 2018.

Weidmann told New York Magazine that he's already seen some companies more formally link their security and marketing operations. According to the article, he recently worked with The Home Depot to help marketing staffers use security footage to track shoppers and observe which products they browsed.

Perry Kramer, senior vice president of BRP Consulting, predicted that facial recognition will more likely catch on in some segments over others, especially where people have confidence that a retailer will protect their privacy or believe that sharing their information will make their life simpler. emarketer.com

Fort Bragg, CA: Shoplifted alcohol a concern throughout the region
Safeway says it's trying - Officials not so sure
While local officials wait to reschedule a meeting with Safeway representatives about continuing problems with shoplifted alcohol, particularly by minors, law enforcement in Fort Bragg and throughout the region described similar issues with a retailer reluctant to pursue prosecution or take measures to make it harder to steal booze. A Safeway representative, meanwhile, maintained that the company is doing all it can.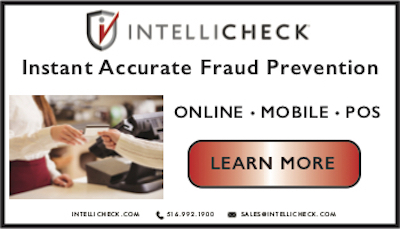 "Safeway takes shoplifting in its stores very seriously," wrote spokeswoman Wendy Gutshall in an email Wednesday. " Gutshall denied that the company has a 'no prosecution' policy: "The perception of some that Safeway "refuses to prosecute," shoplifters is simply not true and may stem from a lack of understanding of the requirements retailers traditionally use for shoplifting stops." She blamed Prop. 47, the statewide initiative passed in 2014 that reduced the penalties for some crimes, mostly to relieve jail overcrowding.

According to Fort Bragg police Chief Fabian Lizarraga, local officers responded to 979 calls for service to the Fort Bragg Safeway in 2018 and are on a similar pace this year, with 501 calls through Sept. 16. Of the 2018 calls, he said, 47 were for shoplifting.

Tony Carrancho, Special Agent in Charge of seven counties from the Golden Gate Bridge to the Oregon border for the state Bureau of Alcoholic Beverage Control, said that Fort Bragg's issues with Safeway are common throughout the region. He said the ABC, and other local law enforcement agencies, are considering making the argument that unwillingness to prosecute is in effect furnishing alcohol illegally, which can impact a business' liquor license. advocate-news.com

Philadelphia DA Shows How He is Cutting Incarceration
"Dramatically Reduced Pursuit of Retail Theft Cases"
The Philadelphia District Attorney's Office says it has charged 26 % fewer cases so far this year than through the same date in 2014. Prosecutors under DA Larry Krasner, who was sworn in last year on a pledge to curb mass incarceration, say they have dramatically reduced the pursuit of retail theft cases: This year it has charged 268 people for that offense, down from 1,900 five years ago.

Of the 143 homicide cases resolved this year, 76 percent have resulted in a conviction. down from 88 percent in 2014. These stats and others were published on a new website Krasner's office launched this week, which the reform-oriented prosecutor hopes will offer insight into the criminal justice system and his efforts to change it, the Philadelphia Inquirer reports. thecrimereport.org

Europol: 600+ European Police Chiefs focus on serious and organised crime
2019 European Police Chiefs Convention at Europol's HQ
Serious and organised crime has been evolving over the last 20 years in terms of the number of criminal organisations, modus operandi, use of technology, and organised crime's ability to infiltrate infrastructures, public sector and exploit legislative loopholes.

One of the concerns and discussions: 'The development of online criminality has had profound effects on the criminal landscape.'

They concluded that a number of areas require particular attention. Among them are:

• greater attention to financial and economic crime and criminal asset seizures, making sure crime doesn't pay; welcoming new developments like the European Financial and Economic Crime Centre (EFECC) at Europol,
• greater engagement between law enforcement and the private sector, at national and EU (Europol) level. europa.eu

Video: European Police Chiefs Convention (EPCC) 2019

Video: COALITION OF 6 COUNTRIES ANNOUNCE INTERNATIONAL CYBERCRIME LAW ENFORCEMENT ACTION

---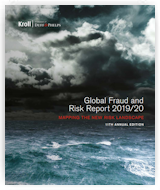 Kroll
Global Fraud and Risk Report 2019/20
'Mapping the New Risk Landscape'
Retail Rankings Lowest of All Sectors

Download Kroll's annual Global Fraud and Risk Report to learn about the biggest risks facing global organizations, by region and by sector, and the steps being taken to prevent, detect and respond to daily threats.

In 2019, Kroll commissioned Forrester Consulting to conduct an online survey of 588 senior executives across the globe who have significant involvement in determining their organization's risk management strategies.

The broadening of the risk landscape is visible in the types of significant incidents our survey respondents report experiencing in the last 12 months and in the priority levels they assign to various risk mitigations. The most frequently cited incident is leaks of internal information, reported by 39 percent. But this perennial challenge now coexists with risks from relatively recent threats, such as data theft, and even newer threats, such as adversarial social media activity.





Editor's Note: 'Retail, Wholesale and Distribution' - Respondents in the retail industry, incorporating both wholesale and distribution, expressed the lowest rankings in virtually every category compared to all other industries.

However, this is according to Kroll's model which is more enterprise risk management with an emphasis on cyber and not as much the physical inventory customer-facing business model. Nonetheless, it's a great barometer of the current global risk management position and what businesses across the globe are dealing with. A lot of which does impact retail. So it's a great source of information and warrants learning.

Former KPMG Executive Pleads Guilty To Fraudulent Scheme To Steal Confidential PCAOB Information And Use That Information To Fraudulently Improve KPMG Inspection Results
"David Britt, a former KPMG partner, admitted today to obtaining confidential lists that contained the information on which KPMG audits would be reviewed by the PCAOB. Using the playbook he illicitly acquired, Britt used that information to improve the results his of firm's audits. Independent reviews of accounting firm audits exist to ensure their integrity and accuracy. David Britt corrupted that process and now faces time in federal prison."

DAVID BRITT, was the co-head of the Banking and Capital Markets Group within the audit group of KPMG's Department of Professional Practice ("DPP"), pled guilty to one count of conspiracy to commit wire fraud, which carries a maximum sentence of 20 years in prison and a maximum fine of $250,000. Sentencing is May 8, 2020.

In recent years, KPMG fared poorly in PCAOB inspections. By at least in or about 2015, KPMG was engaged in efforts to improve its performance in PCAOB inspections, including but not limited to recruiting and hiring former PCAOB personnel, including Brian Sweet.

Between 2015 and 2017, BRITT, David Middendorf, Thomas Whittle, Cynthia Holder, Brian Sweet, and Jeffrey Wada worked to illicitly acquire valuable confidential PCAOB information concerning which KPMG audits would be inspected, in an effort to game the system and improve inspection results. For example, during Sweet's first week of employment at KPMG in 2015, BRITT, Middendorf, and Whittle began asking Sweet for confidential PCAOB information about which KPMG audits would be inspected by the PCAOB that year. justice.gov

Department of Labor - Bureau of Labor Statistics - September
Retail trade employment changed little in September (-11,000). Within the industry, clothing and clothing accessories stores lost 14,000 jobs, while food and beverage stores added 9,000 jobs. Since reaching a peak in January 2017, retail trade has lost 197,000 jobs.

Calif. Employers: Prepare for New Anti-Harassment Training Mandate
Most employers granted a one-year reprieve on mandatory training deadline.

Under a law that took effect in 2018, California employers with five or more employees are required to provide sexual-harassment-prevention training every two years to all employees, including one hour of training to nonsupervisors and two hours of training to supervisors.

The initial training deadline was Jan. 1, 2020, but employers now have until Jan. 1, 2021, under SB 778, which Gov. Gavin Newsom recently signed into law. shrm.org

LinkedIn Announces Move Toward 'Holistic' Talent Platform
Integration is the future

That was the takeaway from the 10th annual LinkedIn Talent Connect event for talent acquisition and HR professionals, held last week. LinkedIn executives announced that previously separate products such as Recruiter, Talent Insights and Jobs will be available on a single platform and integrated with the company's new applicant tracking system (ATS), to improve user experience and hiring outcomes.

"We've started to take a more-interdisciplinary approach to help companies build winning teams, and part of achieving that goal is bringing our products to work in a more-unified way," said Dan Shapero, vice president of global solutions at LinkedIn. "Hiring and development, learning and engagement are coming together, on top of a platform of insights and analytics that helps companies make better talent decisions." shrm.org

Associate Director Asset Protection posted for AT&T in Dallas, TX
Overall Purpose: Plans, develops, and manages the corporate protective force programs security function under senior management direction. This position would have armed and unarmed guard force accountabilities. att.jobs.com

Disney Opens 25 Stores Inside & Online Target Today

Sears Vendors Urge Liquidation

Mall 9.4% vacancy rate at 8-year high

Macy's to Hire 80,000 for Holiday


Quarterly Results

Costco Q4 comp's up 5%, U.S. comp's up 5.2%, revenue up 7%

Ascena Q4 comp's down 2%, net sales down 4.3%
Ann Taylor flat
Loft up 2%
Catherine's down 8%
Lane Bryant down 3%
Justice down 5%
Dress Barn - now defunct - up 12%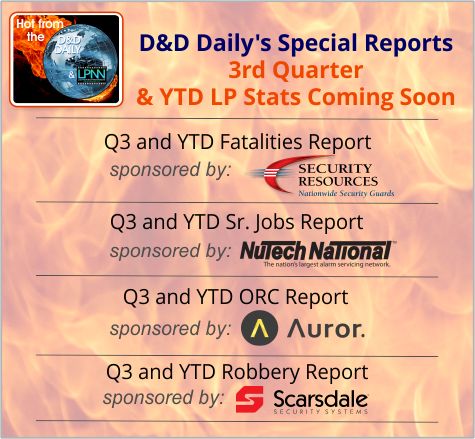 Senators Press Social Media Firms to Fight 'Deepfake' Videos
U.S. senators Mark Warner, D-Va., and Marco Rubio, R-Fla., are urging social media companies to create new policies and standards to combat the spread of "deepfake" videos. In letters sent this week, the two lawmakers urge 11 firms take action, citing the potential threat to American democracy. "We believe it is vital that your organization have plans in place to address the attempted use of these technologies," the senators write. "We also urge you to develop industry standards for sharing, removing, archiving, and confronting the sharing of synthetic content." govinfosecurity.com

How security programs and breach history influence company valuations
96% of cybersecurity professionals indicated that cybersecurity readiness factors into the calculation when they are assessing the overall monetary value of a potential acquisition target, a (ISC)2 survey reveals.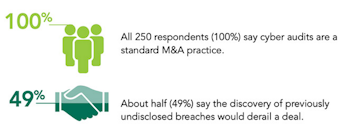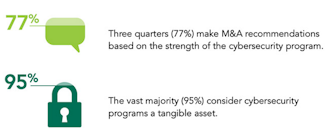 (ISC)2 surveyed 250 U.S.-based professionals with mergers and acquisitions (M&A) expertise.

Survey respondents unanimously agreed that cybersecurity audits are not only commonplace but are actually standard practice during M&A transaction preparation. The research also found that the results of such due diligence can have a tangible effect on the outcome of a deal, both in terms of overall value and even whether a deal is completed or not.

The report's findings highlight the importance of developing and adhering to sound cybersecurity strategies and policies in order to maximize organizational value. Among the major findings:

● 77% of M&A experts have recommended one acquisition target over another based on the strength of a cybersecurity program

● 57% of survey respondents said an acquiring company they work with has been surprised to learn of an unreported data breach during the audit process; Nearly half (49%) indicated that they had witnessed a merger or acquisition agreement fall through as a result

● 52% of respondents indicated that the share value of publicly-traded clients has been negatively affected as a result of an acquired company's post-acquisition data breach

"Businesses are facing unprecedented challenges in protecting their digital infrastructure, and that of their customers, because of the sophisticated, targeted and voluminous attacks that can be launched against them at any time," said Wesley Simpson, COO, (ISC)2.

"Our report indicates that it's not simply whether or not a company has suffered a data breach that is most important to potential acquirers, but how the breach was remediated, and the steps taken to improve processes.

"Business leaders and financiers now understand that sound cybersecurity practices are critical to the bottom line and having the right skilled professionals in place to implement them is a solid insurance policy against devaluation." helpnetsecurity.com

Cyber Defense: What Are We Missing?
HolistiCyber's Moshe Ishai on How Defenders Can Close the Security Gap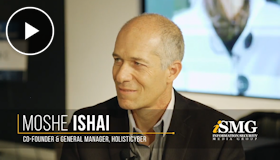 Cyber defense is no longer about staying a step ahead - it's about trying to remain no further than a step behind the adversaries, says Moshe Ishai of HolistiCyber, who shares insights on how to regain an advantage.

● The attackers' advantage;
● How and where defenders have fallen behind;
● How to regain the advantage.

Ishai is co-founder and general manager at HolistiCyber. He's also a senior adviser to several National Cyber CERT committees. Before co-founding HolistiCyber, Ishai served as the CEO of COMSEC - the first information security and cybersecurity consulting group in Israel. Earlier, he served in various roles, including leading the development teams at Malam Systems. govinfosecurity.com

American Express Insider Breaches Cardholder Information
The ex-employee accessed names, Social Security numbers, card numbers, and more in an attempt to commit fraud.

According to the company, this employee was able to look at information including full name, physical and/or billing address, Social Security number, birth date, and credit card number.

American Express says that the individual, who is no longer employed by the company, is now under criminal investigation. In the notice sent to affected cardholders, American Express offered two years of free credit monitoring through Experian Identity Works. darkreading.com

For more, read here.

Multi-Cloud Strategy: Pros, Cons, and Tips
Multi-Cloud Defined
The competitive arms race that is the public cloud market affords CIOs several options as they look to rent software and infrastructure. Differences in price, business requirements and feature sets often force IT leaders to solicit more than one cloud vendor to serve their business technology needs, which many refer to as multi-cloud strategy.

Most CIOs refer to a multi-cloud strategy as using two or more IaaS (infrastructure-as-a-service) platforms such as Amazon Web Services (AWS), Microsoft Azure or Google Cloud Platform (GCP). Some IT leaders consider multi-cloud a single IaaS provider plus SaaS tools from Salesforce.com, Workday, ServiceNow and other vendors.

(Requires registration) cio.com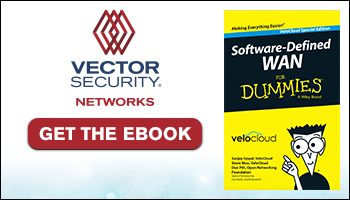 Public cloud: A key component in a disaster recovery plan
The key things to consider when creating a disaster recovery plan that uses public cloud: DIY vs DRaaS, native cloud tools vs third party, and how low can you go with RPO and RTO?

Public cloud storage has lots of use cases where its agility, scale and commercial flexibility make it an attractive proposition. One such use case is disaster recovery (DR), and in this article we will look at why public cloud has the potential to be a useful part of DR strategy.

We will look at what disaster recovery methods can be employed, what tools we can use to assist us and when DR-as-a-service (DRaaS) providers may be a better option.

The scope of disaster recovery planning can be very broad. For clarity in this article we will focus on the technology element and how an organization can use public cloud to continue operating in the event of a loss of part of its IT platform. computerweekly.com

IC3 Issues Alert on Ransomware
---
Senior Jobs:

Chief Information Officer posted for TransformCo - Sears/Kmart in Hoffman Estates, IL

Director of Information Risk Management and Governance for McDonalds in Chicago

Senior Director, Information Security posted for Tree House Foods in Oak Brook, IL
---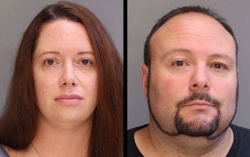 Bucks County, PA: FENCING OPERATION: Couple's QMart Store Was Front for Retail Theft Ring
A Milford Township couple has been charged in an alleged retail theft scheme in which authorities claim they exploited Quakertown area drug addicts in order to sell stolen health and beauty items in their QMart store. Bucks County District Attorney's office said Michael Gill, 42, and Denise Marie Gill, 38, were arraigned Wednesday on counts of corrupt organizations, organized retail theft, receiving stolen property and related offenses stemming from a months-long probe of their retail operation. Detectives from the Quakertown Borough Police Department and the Bucks County DA's Drug Strike Force allegedly found that the Gills enlisted people suffering from opioid and methamphetamine addictions to steal health and beauty products from retail stores, which they then purchased at a fraction of their retail value and sold for a profit. The Gills sold many of the stolen items through an eBay account associated with their store One Stop Health and Beauty Shop located at the Quakertown Farmers Market. sauconsource.com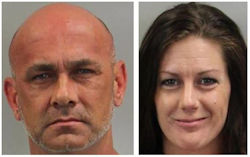 Ramseur, NC: FENCING OPERATION: 2 charged after investigation into stolen goods being bought at Randolph County pawn shop
Randolph County deputies charged two people in connection with an investigation into stolen goods being bought at a pawn shop here. Stolen merchandise was recovered during a search of County Pawn on U.S. 64 East, the Randolph County Sheriff's Office said Thursday in a news release. Deputies began investigating after getting complaints that the business had been buying stolen items, the sheriff's office said. Authorities did not detail what items had been stolen or recovered. greensboro.com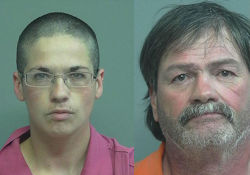 Sweetwater, Wyoming: 26 Arrested tied to Meth Ring, using Pawn Shop as keystone to Operation
An effort between multiple southwestern Wyoming law enforcement agencies led to 26 arrests in an alleged meth ring earlier this week. According to a Sweetwater County Attorney's Office press release, several law enforcement agencies throughout southwestern Wyoming began the investigation in September 2018. The investigation targeted illegal distribution and transportation of methamphetamine and heroin in Sweetwater County. During the investigation, Wyoming Division of Criminal Investigation agents learned Alexis "Lexi" K. Morgan and Albert E. Morgan were bringing in several-pound quantities of methamphetamine and heroin to sell in Sweetwater County. Agents also learned that the Morgans own or manage A&M Pawn Shop in Rock Springs and used the business to operate their drug trafficking organization, the release says. k2radio.com

Centralia, WA: Two Charged with theft of hundreds of dollar Baby Formula, 120 mph Police Chase
Two people accused of running from police after stealing hundreds of dollars worth of baby formula from a Centralia store were arrested Wednesday afternoon in Kelso. Washington State Patrol began a pursuit after locating the vehicle on southbound Interstate 5. As a trooper pulled in behind the vehicle, driven by Wright, the vehicle reportedly began to accelerate. The trooper activated the vehicle's lights and siren and Wright's vehicle accelerated to approximately 120 miles per hour. chrononline.com

UPDATE: Las Vegas Man Admits Guilt in Counterfeit Credit Card Scheme that Resulted in $382K Loss in One Month at Sam's Club Stores
In connection with the guilty plea, the court was advised that Pou Torres used counterfeit credit cards encoded with stolen bank account information to purchase MasterCard gift cards at Sam's Club stores in the Pittsburgh area, as well as in Florida and California. During the month of December 2017, Pou Torres and his codefendant, Hector Podio Gutierrez, using an encoding device, created counterfeit credit cards, and then used the cards to make fruadulent gift card purchases totaling more than $382,000 at various Sam's Club locations.

Judge Bissoon scheduled sentencing for January 28, 2020, at 10 a.m. The law provides for a total sentence of five years in prison, a fine of $250,000, or both. justice.gov

Malibu, CA: Burglars steal 2 Amethyst Crystals valued at over $125,000

Boca Raton, FL: Woman arrested with over $12,000 of merchandise; 6 Alice+Olivia dresses valued at $9,700

Hicksville, NY: $4,500 In Allergy Drugs Stolen From Nassau CVS

Riverside, CA: 2 arrested after police chase; thousand in merchandise stolen from JC Penney at Galleria at Tyler

Auburn Hills, MI : Police seeking suspect who purchased $3,000 in Visa Gift Cards at Kroger with stolen credit card