Sensormatic Solutions Predicts the Top Busiest Holiday Shopping Days
With Its ShopperTrak Traffic Data Analytics
Peak traffic days set to bring in nearly half of this season's U.S. shoppers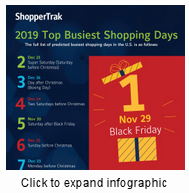 Johnson Controls today announced that Sensormatic Solutions, its leading global retail solutions portfolio, released the annual ShopperTrak list of the top busiest shopper traffic days for the 2019 holiday season.

"The Thanksgiving Day weekend - including Black Friday, and the Saturday after Thanksgiving, November 30 - will continue to be crucial span days for all U.S. retailers as they approach the holiday season," said Bjoern Petersen, president at Sensormatic Solutions. "Our historical analysis also suggests that, because there are only three Saturdays in December leading up to Christmas this year, Boxing Day (December 26) will play a more prominent role in the U.S. It represents another major day consumers are off from work and can shop and/or return items they purchased or received."

The full list of predicted busiest shopping days in the U.S. is as follows:

1. 11/29/2019 - Black Friday
2. 12/21/2019 - Super Saturday (Saturday before Christmas)
3. 12/26/2019 - Day after Christmas, aka "Boxing Day," in some global regions
4. 12/14/2019 - Two Saturdays before Christmas
5. 11/30/2019 - Saturday after Black Friday


6. 12/22/2019 - Sunday before Christmas
7. 12/23/2019 - Monday before Christmas
8. 12/28/2019 - Saturday after Christmas
9. 12/27/2019 - Friday after Christmas
10. 12/7/2019 - First Saturday in December

The predicted top busiest shopping days in Canada include:

1. 12/26/2019 - Boxing Day
2. 11/29/2019 - Black Friday
3. 11/30/2019 - Saturday after Black Friday
4. 12/21/2019 - Super Saturday (Saturday before Christmas)
5. 12/14/2019 - Two Saturdays before Christmas

Shopper traffic insights can inform more than foot traffic

Retailers can leverage traffic insights throughout the holiday season. Focusing on the top busiest shopping days can help inform scheduling decisions, merchandise floor sets, inventory fulfillment and even loss presentation awareness.

"The holiday season typically means more action and opportunity for shrink, as a result of high shopping volume," added Petersen. "Traffic insights can and should be used to help better prepare loss prevention staff to decrease shrink in key categories and high-end items, from shoplifting and organized retail crime (ORC)." businesswire.com

Holiday spending expected to rise 5%, but don't expect bigger crowds at the mall
It may only be September, but the December holiday shopping rush is just around the corner. Around 50% of consumers have already started looking for items on their friends' and family's wish lists, according to a new online survey from The Harris Poll and OpenX.

The holidays are a critical time for many brands: Sales during this time of year can make up 30% of a retailer's annual revenue. Heading into the gift-giving season, shoppers are expected to spend 5% more this year than they did last year, according to the survey.

However, while consumers plan to spend more this year, they also plan to spend their money differently than last year. Cadogan's team expects 53% of all holiday shopping to be done digitally.

In fact, around 20% of purchases are expected to happen on mobile devices, driven predominantly by millennial shoppers. cnbc.com

Majority of consumers plan to return holiday gifts
Seventy-seven percent of consumers expect to return a portion of their gifts this holiday season, according to a survey of more than 15,000 consumers conducted by Oracle Retail. To make their returns, 65% of respondents said they'd go to the store, while 32% said they'd return items by mail. Nearly 20% of respondents said they expect to return more than half of their presents. Gen Z plans to return the most gifts this year. retaildive.com

In the Face of Headwinds, Consumers Splurge
Despite economic uncertainty, households increased spending at a 4.7% annual rate in the second quarter, the strongest pace in four and a half years. WSJ's Gunjan Banerji looks at why the consumer is powering forward, and whether it could be enough to prop up the economy. wsj.com

Wisconsin inmate confesses to 'Making a Murderer' killing: report
Plot thickens in controversial case that's impacted the interrogation community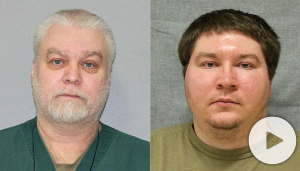 A Wisconsin inmate reportedly confessed to documentary crews that he killed Teresa Halbach, the murder victim whose mysterious death is at the forefront of the hit Netflix series "Making a Murderer." The inmate is serving time for a different crime.

Shawn Rech, the director of "Convicting A Murderer," an unaffiliated new documentary about Halbach's murder, told Newsweek Monday that his production company received a confession from one of the "notable convicted murderers from Wisconsin." He said the confession is on audio. Rech is not releasing the man's name and has handed over possible evidence to law enforcement as they continue to determine if the confession is legitimate.

Two men -- Steven Avery and his nephew Brendan Dassey -- have spent more than a decade behind bars after being convicted for the 2005 murder of photographer Halbach. Rech confirmed that the man who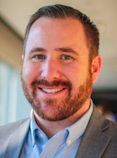 confessed is neither Avery nor Dassey. foxnews.com

Editor's Note: Given the update on this story, we're re-running our Jan. 2019 interview with Dave Thompson of WZ in today's Daily (see LPNN column below), who talks about the high profile "Making a Murderer" case and the impact its had on the interrogation community.


'Ambiguous' Policy Forces Insurer to To Pay For $300K Jewelry Heist
Certain underwriters at Lloyd's of London Inc. can't escape a breach of contract claim brought by a jewelry store whose products were taken during an armed robbery, after an Illinois appellate court ruled the insurance policy was ambiguous.

Thursday's order affirmed a lower court's ruling in favor of Turmusaya Jewelry Inc., which claims it lost nearly $300,000 worth of merchandise in a 2013 armed robbery at its Burbank, Illinois, store. The Cook County Circuit Court previously entered an amended judgment in favor of Turmusaya and against the Lloyd's underwriters for $349,507.

The underwriters claimed they were not responsible for covering the loss because there were not two store employees present during the robbery, which was required under the so-called two-person warranty in the policy.

In its motion for summary judgment, Turmusaya argued the policy was ambiguous because the two-person warranty was an express warranty, but the policy stated there were no express warranties. Lloyd's underwriters argued that the two-person warranty is a condition, not an express warranty. law360.com

Columbus, OH: Shoplifters get second, or third, chance in court diversion program
The Helping Understand Barriers program is limited, for the most part, to crimes against big-box stores and to defendants whose theft records remain in the single digits.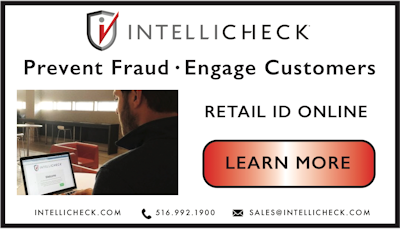 Instead of standing before a judge to enter a plea, the men and women sat outside the busy courtroom, waiting to start the process that would divert them from the usual reckoning. All had faced a theft charge at some point in the past. All were in Franklin County Municipal Court because they are accused of stealing from a store again, for the second or third or maybe even fourth time. Columbus City Attorney Zach Klein is betting that the best way to curb such recidivism - repeat offenders are a huge drain on the legal system, retailers and families - is to ask a simple question and then tackle the complex answer.

As best he knows, the pilot effort underway since May is the first of its kind nationwide. Diversion programs in Ohio and elsewhere commonly focus on first-time offenders, juveniles or people charged with drug crimes. Those who choose to participate in the theft program, called Helping Understand Barriers, complete a screening survey that seeks to get at the underlying reasons for stealing. After the assessment, they are connected to community services and organizations that can address their needs, from food and housing to substance-abuse treatment and mental-health care.

"We provide a plan that is specific and unique to the individual," Klein said. "The vast majority of folks who come through have economic issues or mental-health issues - they need help." Defendants who successfully complete the six-month program have their charges dismissed. dispatch.com

U.S. Labor Department extends overtime pay to 1.3 million U.S. workers,
impacting the retail and fast food industries
The U.S. Department of Labor on Tuesday issued a long-awaited rule extending mandatory overtime pay to 1.3 million U.S. workers, far fewer than an Obama administration rule that was struck down by a federal judge. Currently, workers who earn a salary rather than hourly wages are automatically entitled to overtime pay only if they earn less than $23,660 a year, a figure set in 2004. The new rule will raise the threshold to $35,568 when it takes effect on Jan. 1. Workers who earn above the salary threshold may still be eligible for overtime pay if they do not primarily perform management-related duties.

The revised rule affects workers and employers in industries such as retail, fast food, higher education and nonprofits. The rule would boost the salary threshold to $684 per week. Retail-clothing employees made an average $485 per week in July, and restaurant workers earned an average $387 per week in the same month. wsj.com reuters.com

NRF welcomes 'Reasonable, Thoughtful Approach' to overtime pay expansion

Federal Prosecutors Conducting Criminal Probe of Juul
Federal prosecutors in California are conducting a criminal probe into e-cigarette maker Juul Labs Inc., according to people familiar with the matter, escalating law-enforcement scrutiny of the startup. The investigation by the U.S. attorney's office of the Northern District of California is in its early stages, the people said. The focus of the probe couldn't be learned.

Blamed for a rise in vaping among teenagers, the fast-growing company has come under increasing scrutiny by state and federal officials. The Federal Trade Commission, the Food and Drug Administration and several state attorneys general are investigating its marketing practices. The Trump administration said earlier this month that it planned to ban most flavored e-cigarettes. wsj.com

21 State Attorneys General Urge Congress Protect State
Marijuana Programs From Federal Interference
The attorneys general of 21 states sent a letter to congressional leaders on Monday, voicing support for a bipartisan bill that would shield state-legal marijuana programs from federal interference.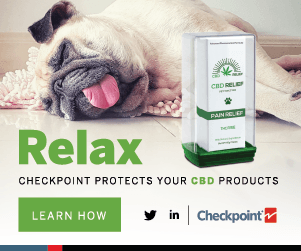 Led by Washington, D.C. Attorney General Karl Racine, along with the top law enforcement officials in New York and Nevada, the letter emphasizes that the Strengthening the Tenth Amendment Through Entrusting States (STATES) Act would enable cannabis businesses to access financial services, increasing transparency and mitigating risks associated with operating on a largely cash-only basis.

"Forcing legal cannabis businesses to operate only in cash leaves communities vulnerable to violence and crime," Racine said in a press release. "Our bipartisan coalition is urging Congress to pass the STATES Act because it would allow those in the legal cannabis industry to access the U.S. banking system, provide long-overdue transparency and accountability, and deter criminal activity like robbery and money laundering." marijuanamoment.com

Cannabis Abyss: Keeping up with Workplace Drug Testing
As more states have legalized marijuana for medicinal or recreational use, the number of companies utilizing drug tests, particularly for marijuana, has begun to decline.

With new state and local laws regulating the use of formerly banned drugs, employers must pay careful attention to their drug testing policies or risk costly fines and penalties.

Testing regulations vary state by state, city by city

Drug testing of job applicants and current employees are governed by state and local laws, with the exception of a handful of federally regulated fields, such as the transportation and nuclear industries.

Across the nation, the law regarding employer-mandated drug testing varies widely from one state to another and sometimes even within the boundaries of a state itself. For instance, the cities of Boulder, Colorado and San Francisco have more restrictive drug testing policies than those required by their state's laws. While other states do not have laws that expressly address drug testing, their courts have interpreted the state constitution or state anti-discrimination laws to prohibit or restrict drug tests in various situations.

To further complicate matters, not all drugs are treated the same, especially as an increasing number of state and local governments are legalizing marijuana for medicinal or recreational use. ehstoday.com

Bloomberg: Ascena considers selling Lane Bryant, Catherines

Oregon & SW Washington: Union calls for boycott of Fred Meyer stores over wage negotiations

NJ's mammoth American Dream mall to open next month, different than expected


---
Senior LP & AP Jobs Market
Sr Director, Risk Management - Fraud Prevention for SoFi - based in Lewisville, TX


Senior Director, Risk Management - Fraud Prevention will have responsibility for partnering with Fraud Prevention Operations, Head of Credit, SoFi Business Units (Personal Lending, Home Loans, Invest, Money, Protect, Member, Student Lending), Capital Markets, Finance, Operations, Information Security, Privacy, Legal and Compliance teams to drive first line of defense oversight of all strategies across our Fraud Prevention risk domain. Senior Director, Risk Management - Fraud Prevention reports directly to Chief Risk Officer, SoFi.

Social Finance, Inc. (commonly known as SoFi) is an American online personal finance company that provides student loan refinancing, mortgages and personal loans. jobvite.com

Director of Risk Safety - Atlantic for Super Valu - based in Providence, RI


Direct and implement programs to aid in the prevention, detection and resolution of loss both internally and externally. Provides leadership to the organization, both field and corporate office, in addressing and coordinating asset protection, loss control, regulatory compliance and safety initiatives. Ensures consistency in philosophy and operation of Risk and Safety functions through the development of policies and best practices.

SUPERVALU is a grocery industry leader, serving customers through a network of over 3,000 owned, franchised and affiliated stores across the country. supervalu.taleo.net

COOL JOB: Sr. Investigator for Tesla - based in Sparks, NV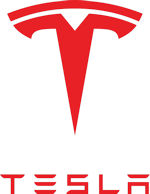 The Senior Security Investigator is responsible for responding to security incidents, conduct complex, sensitive and high-risk incident investigations to protect the assets and interests of the company. The Investigator collaborates with appropriate business partners and local, state and federal authorities. The role will assist the Managers of Global Security Investigations to deploy and sustain an enterprise-wide strategy for both investigative & intelligence resource optimization and procedures in addition to operational effectiveness. The Senior Investigator reports directly to the Global Security Investigations Lead Investigator at Gigafactory 1.

Tesla, Inc. is an American automotive and energy company specializing in electric car manufacturing and, through its SolarCity subsidiary, solar panel manufacturing. It operates multiple production and assembly plants, notably Gigafactory 1 near Reno, Nevada, and its main vehicle manufacturing facility at Tesla Factory in Fremont, California. tesla.com

---
Rethinking Risk Management
Where most organizations fall short in risk management tools,
technologies, and talent, and how they can improve.

Modern businesses are increasingly aware of risk management's importance; however, many fail to implement the right approach for their specific needs, said Jack Jones, chairman of the FAIR Institute and EVP of R&D at RiskLens, explained in an interview with Dark Reading.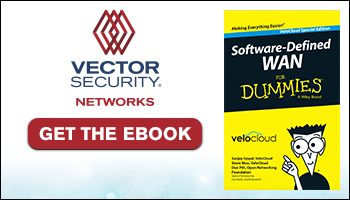 "Over the last several years, the conversation around risk quantification and risk analysis has evolved from 'can it be done' to 'should we do it,' and now, 'how do we do it,'" he said. The "how" is a problem for many risk professionals who try to implement change and are challenged by organizational and industry inertia that pushes back against them, Jones said.

Some of the pushback they normally hear: "We already do risk management," "What we've been doing works; why change?" and "What you're proposing is not yet 'best practice.'"

One of the major holes in modern programs is they aren't actually managing risk. "What's they're doing is controls management," said Jones, explaining how this approach is more checklist-based than compliance-based. "That's superficial from a risk perspective because they're not applying any rigor to measuring how those controlled instances matter," he added.

Tips for Better Risk Management

There are four components to determine how well an organization can manage the risk landscape: models, the data applied to those models, skills of people doing the work, and the tools they use. Oftentimes, risk analysis is performed by anyone in the business who happens to be assigned to the work, Jones noted, and many companies lack risk measurement tools. darkreading.com

Retail & Hospitality ISAC and TruSTAR Announce Continuation of Strategic Partnership To Advance Threat Intelligence Management Capabilities Among Members


TruSTAR, an intelligence management platform built for enterprise security and fraud teams, and the Retail and Hospitality Information Sharing and Analysis Center (RH-ISAC), the trusted cybersecurity community for retail, hospitality and other consumer-facing companies, today formalized their strategic partnership to provide RH-ISAC members with next-generation cyber intelligence sharing capabilities. TruSTAR will be presenting at the upcoming Retail Cyber Intelligence Summit in Denver on September 25. rhisac.org

How data breaches forced Amazon to update S3 bucket security
Amazon launched its Simple Storage Service (better known as S3) back in 2006 as a platform for storing just about any type of data under the sun. Since then, S3 buckets have become one of the most commonly used cloud storage tools for everything from server logs to customer data, with prominent users including Netflix, Reddit, and GE Healthcare. While S3 rolled out of the gate with good security principals in mind, it hasn't all been smooth sailing.

The issue of S3 bucket security has come to a head in recent years with prominent data breaches affecting companies like Uber, Accenture and even the United States Department of Defense. Nearly all of these breaches had one common factor - the administrator in charge of managing cloud storage misconfigured security settings, leaving them open to the public. You might be wondering how this keeps happening time and time again. Shouldn't there be security defaults available to stop these breaches?

Back in 2017, Amazon added additional security changes to help combat the growing wave of security incidents due to misconfigured S3 buckets. helpnetsecurity.com

Russian Hacker Pleads Guilty to Huge Data Thefts From JPMorgan, Others
A Russian hacker admitted Monday that he executed the largest known cyber-attack against a U.S. bank, pleading guilty to charges that he stole data on more than 80 million clients of JPMorgan Chase & Co. and other institutions that netted hundreds of millions of dollars in ill-gotten gains.

The hacker, Andrei Tyurin, 36, was accused of stealing customer information from 12 financial news companies, banks and other financial firms, including Fidelity Investments, E-Trade Financial and Dow Jones & Co. His co-conspirators used the information to ply customers with spam emails promoting stocks, hoping to cash out at higher prices, the government has said.

Tyurin could face 15 to 20 years in prison and has agreed to forfeit more than $19 million. bloomberg.com

Do retailers need better business intelligence tools or a better analytic strategy?

Study shows that majority of second-hand hard drives contain previous owner's data

Indianapolis, IN: Metro Police looking for man suspected in 70-80 thefts from The Home Depot and Lowe's

The Indianapolis Metropolitan Police Department (IMPD) and surrounding agencies are looking to identify and arrest a man believed to be responsible for 70 to 80 thefts from central Indiana home improvement stores. Detective Michael Schollmeier says the man has been stealing power tools and tool kits from stores like Home Depot and Lowe's since December of 2017. "The unofficial amount is right around $100,000 is where we're at, what we've known he's taken from the home improvement stores," Schollmeier said. Schollmeier says the same man has stolen items from every Home Depot and Lowe's store in Marion County multiple times. He has also been caught on camera stealing from home improvement stores in surrounding areas, Schollmeier said.

Carmel Police recently shared a photo of what appears to be the same man committing theft at a home improvement store. Security videos from multiple stores show what appears to be a white man in his 30s or 40s with short brown hair. The man loads several power tool kits into a cart and quickly pushes the cart past the checkout area without paying. At that point, police believe the man takes the stolen items to a small silver car with a black top and damage to the front end and back left panel. IMPD has recently put increased focus on cracking down on shoplifting and organized retail crime. In August, a two-day joint operation between IMPD and the Indiana Retail Organized Crime Coalition resulted in at least 25 arrests at big box stores. fox59.com

San Bruno, CA: 5 Arrested In 2 Separate Cases At Peninsula Shopping Center; 3 tied to statewide retail-theft ring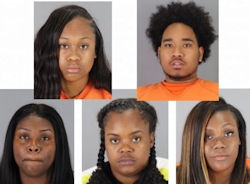 Police arrested five individuals last week in connection with two separate crimes recently logged at the Shops at Tanforan in San Bruno - one which reportedly involved an alleged theft-ring operating in the state, and another regarding a car break-in. Officers were called Thursday at 8:10 p.m. to a theft at a business at the shopping center as suspects fled the store with stolen merchandise valued at more than $4,000. Detained and arrested in the case were Inaya Chatman, Mikela Sims, and Kiaira Fluker, police said.

The trio was booked into San Mateo County Jail on suspicion of grand theft, criminal conspiracy, along with several outstanding theft-related warrants. "Further investigation revealed these suspects are involved in a retail-theft ring that has been active throughout the state of California," the department said. patch.com
Update: Milwaukee, WI: Four men from Illinois and Indiana charged in connection to Best Buy burglary
The men were in court on Monday afternoon, Sept. 23 for their preliminary hearings. While only charged in this one incident, police said these men were part of a larger crime ring - responsible for at least 25 burglaries over the past three months. They allegedly hit other stores in the area including Ulta, Kohl's, and Art's Cameras Plus. Investigators said they're accused of stealing more than $1 million worth of merchandise from retailers across the Midwest. fox6now.com
Dupo, IL: 'HEAVILY ARMED' suspects arrested for Dollar General theft of Laundry Detergent
Dupo Police captured a person of interest in connection with a Sunday evening theft of laundry detergent from a Dollar General store. But during the arrest, police found two loaded weapons with loaded extended magazines. East St. Louis Police Chief Kendall Perry said, "When our officers arrived, Dupo, IL Police had the suspect outside of the car. In all, there were three adults and a juvenile in the vehicle." During a search of the vehicle, police found a book bag in the driver's side of the vehicle that contained two loaded firearms. One had 33 live rounds and one had 34 live rounds in it, Perry said. "The drum had 48 live rounds in it," Perry said. The three adults and 1 juvenile were arrested. bnd.com
Sioux City, IA: Man arrested for stealing more than $2,000 of cigarette cartons from convenience store

West Boylston, MA: Man Arrested for Stealing $2,000 of Hoverboards and Chainsaw from Walmart