---

Interface launches "Ask Our Expert" video series

What is Interactive Remote Video Monitoring?
Sean Foley, SVP Enterprise Security, Interface Systems explains Interactive Remote Video Monitoring and its benefits to businesses such as retailers and restaurants. To learn more about interactive remote video monitoring, click here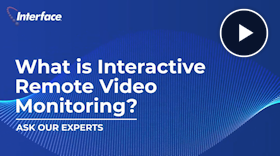 ---

The U.S. Crime Surge
The Retail Impact

Explosion of Retail Looting & Theft Has Stores on Edge

America's Shoplifting Epidemic On Full Display This Past Weekend
Organized shoplifting exploits 'woke' undermining of law enforcement

Retail stores already under siege from pandemic restrictions and supply chain hiccups are increasingly facing another threat to their bottom lines: organized theft.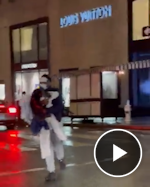 The problem was on vivid display over the weekend when dozens of looters stormed into a Nordstrom department store outside San Francisco wearing masks and wielding crowbars. As many as 80 suspects snatched armloads of products and sped away in more than 20 waiting cars on Saturday. Police have so far arrested just three suspects in connection with the raid.

Thieves smashed the windows and looted the high-end goods of a San Francisco Louis Vuitton store over the weekend as well, creating chaos in a popular area of the city.

The scenes are increasingly familiar in San Francisco and beyond, with shoplifters taking advantage of more lenient prosecutors, overstretched police forces, and local laws to clear shelves of goods they then attempt to sell, often online.

Some stores have responded to the spike in professional shoplifting by simply shutting their doors. In San Francisco, where the problem has received outsize attention, Walgreens announced last month that it would close five locations as a direct result of organized retail crime.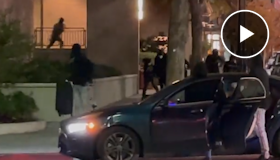 But aggressive shoplifting is not limited to San Francisco, where California state law classifies theft of goods valued under $950 as a misdemeanor that may not warrant the attention of law enforcement.

The problem has spread to stores across the country, draining money from business owners whose margins are often already thin.

Retail experts have pointed to shifts in consumer behavior as one of the factors driving the shoplifting epidemic. With more people than ever shopping for more of their purchases online, thieves have an easier time offloading the everyday goods they swipe from shelves. washingtonexaminer.com

A Growing Nationwide Problem: Retail Looting & Theft
Mob thefts rock retail. What can stores do?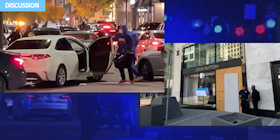 U.S. retailers have experienced a rash of highly orchestrated and alarming smash-and-grab thefts recently, notably in California's Bay Area and Chicago.

Around 80 looters flooded a Nordstrom location in Walnut Creek, CA, on Saturday, stealing armfuls of merchandise and attacking employees with a flurry of punches, kicks and pepper spray, according to NBC News. The raid took only one minute. Looters parked their cars to block the street before carrying out the smash-and-grab.

The previous day an even more widespread episode of mob looting and vandalism struck San Francisco's Union Square neighborhood, according to ABC News. Louis Vuitton, Burberry and Bloomingdale's numbered among the 10 retailers targeted in that wave of smash-and-grabs.

Malls in Hayward and San Jose were struck on Sunday by mobs of hammer-wielding looters who ransacked a jewelry store and a Lululemon location, according to the San Francisco Chronicle. Jim Dudley, a lecturer at San Francisco State University's department of criminal justice studies, told the Chronicle that the raids did not appear to be politically motivated and confirmed that there did seem to be an uptick in smash-and-grab style theft occurring.

Further east, the Neiman Marcus store in Chicago's Magnificent Mile luxury shopping district was robbed on Friday by three carloads of people, according to the Chicago Tribune. Another store had its window broken.

Both the Bay Area and Chicago have experienced significant increases in retail crime over the past year.

The Magnificent Mile has seen such a high rate of theft that in October police issued a formal warning, according to CBS Chicago. Some retail tenants have vacated the area, and a stretch of North Michigan Avenue remains vacant.

Some retailers in San Francisco had taken steps to try to reduce the impact of organized retail crime. Walgreens, for instance, announced in October the closure of five San Francisco stores frequently targeted by organized theft rings, according to The New York Times.

In 2020 the National Retail Federation (NRF) ranked these cities among the worst for retail crime along with Los Angeles, Miami, New York, Baltimore, Atlanta, Washington, D.C., and Philadelphia. retaildive.com

Another Retailer Sounds the Alarm Over Rising Theft
Best Buy CEO says the trauma from rising retail thefts could force employees to quit

Best Buy CEO said that rising thefts could hurt employee retention at its stores and across the retail industry.

Best Buy CEO Corie Barry said Tuesday that rising theft is hitting the company's profits and could hurt employee retention at a time when the labor market is tight, especially in the retail industry.

She said the retailer has seen a noticeable jump in organized crime, with people coming to stores to steal consumer electronics — and in some cases, bringing a weapon like a gun or a crowbar. She said the company will prioritize the safety of customers and employees, even if that means criminals are running out of the door with thousands of dollars of merchandise.

"These are traumatic experiences and they are happening more and more across the country," she said on CNBC's "Squawk on the Street."

Other retailers, including Kroger, CVS Health and Walgreens Boots Alliance, have also spoken about an increase in theft — with Walgreens even saying it is closing certain stores because of it.

To fight organized crime, Best Buy is locking up some of its merchandise, hiring security guards in certain locations and working with retail trade groups to look for solutions, said Barry on an earnings call.

She said San Francisco and other parts of California have been "hot spots" for the crimes, but said there are problematic pockets across the country. In some cases, she said, more than a dozen people rush in a store and run out with goods. In other cases, it's just a couple of people. cnbc.com

California Takes More Action to Fight Out-of-Control ORC
Governor Newsom Doubles Down on Ending Organized Retail Crime Rings


In response to a recent increase in organized retail theft activities across the state, Governor Gavin Newsom has directed the California Highway Patrol (CHP) to increase their presence near major retail sites and announced a proposed increase in the 2022-2023 state budget to combat retail theft.

"The level of organized retail theft we are seeing is simply unacceptable," said Governor Newsom. "Businesses and customers should feel safe while doing their holiday shopping. That's why California is substantially increasing CHP's presence, especially near retail areas, and will be investing even more to aggressively curb retail crime. As a small business owner myself, I am resolved to holding these criminals accountable and protecting our local businesses."

Since the weekend's string of robberies, the administration has coordinated with local mayors, police departments and retailers to address the increase in felony theft. The state has increased the California Highway Patrol presence in highly-trafficked shopping areas. Saturation patrols will continue through the holiday season to assist allied partners in the apprehension of criminals as well as to improve public safety.

Addressing retail crime and safety has been a top priority for the Newsom Administration. In July, Governor Newsom joined law enforcement leaders and Big 13 mayors to reestablish CHP's Organized Retail Crime Task Force. Since its inception, the Task Force has held 773 investigations, leading to the arrests of 240 individuals and over $18.9 million in stolen merchandise recovered.

The Organized Retail Crime Task Force is responsible for collaborating with allied law enforcement agencies and district attorneys to identify and prosecute organized theft rings, recover lost merchandise, collaborate with the retail industry to reduce theft and improve safety for shoppers. gov.ca.gov

Retail Crime Remains Top Issue in DA Recall Attempts & 2022 Top Cop Race
After looters ransack Bay Area stores, crime rises as 2022 state campaign issue

For evidence that crime will likely be a key issue for California voters in next year's election, look no further than this weekend.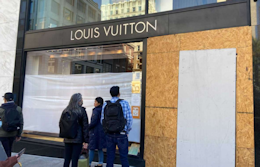 On Sunday, a pack of looters robbed a jewelry store in a Hayward mall, smashing glass cases and absconding with the valuables into waiting cars. Also Sunday, Walnut Creek police recommended that businesses close early, citing intelligence that the 80 thieves who ransacked a Nordstrom on Saturday night could strike again. Officials labeled the Nordstrom robbery as "organized retail theft" and said it was possibly linked to a series of burglaries in San Francisco on Friday night.

In San Francisco, social media videos showed masked looters sprinting out of high-end stores in Union Square — including Louis Vuitton, Yves Saint Laurent, Burberry and Bloomingdale's — with arms full of stolen merchandise worth thousands of dollars. Police arrested eight suspects and seized two cars and two guns, while Mayor London Breed announced plans to restrict vehicle access to Union Square to limit thieves escaping in getaway cars.

John Chachas, whose family owns luxury retailer Gump's in Union Square: "The mayor and her entire team should resign. You can't really run a retail enterprise if you have to board up the windows five weeks before the critical Christmas selling season."

Adding to the city's woes, the San Francisco Chronicle published a glut of stories over the weekend that suggest residents are increasingly frustrated by its response to crime — and fearful for their own safety.

The flurry of shoplifting and shootings could pose challenges for San Francisco District Attorney Chesa Boudin — a progressive prosecutor who's facing a recall election in June and is being blamed for store closures — and Los Angeles County District Attorney George Gascón, whose controversial policies are the subject of a recent New York Times Magazine deep dive and driving a second attempt to recall him. The trends could also prove consequential in the 2022 elections, when voters will choose California's next top cop. calmatters.org

Bay Area retailers face difficult decisions on safety following blitz robberies

String of Bay Area high-profile retail robberies brings calls for action

After Nordstrom robbery in California, will other retailers be next?

Greg Gutfeld slams California laws protecting shoplifters


Christmas Parade Killer - Violent Re-Offender Fresh Out of Jail

Low or No Bail Trend Got Christmas Parade Killer Released Nov. 5th
Waukesha parade attack suspect was out on 'inappropriately low' bond, DA admits

Even the DA is investigating the inappropriate $1,000 bail, given his prior charges and violent history.



The man arrested over the deadly Christmas parade attack in Wisconsin should have been behind bars following an arrest earlier this month, but was released on an "inappropriately low" bond days before the attack, the district attorney admitted Monday.

Darrell Brooks, 39, is charged with five counts of intentional homicide over the deadly crash on Sunday in Waukesha that left five dead and at least 48 injured, police said.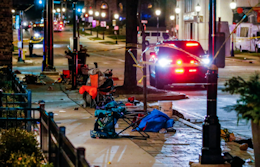 Brooks was out on bond at the time of Sunday's tragedy after he allegedly punched the mother of his child and purposefully ran her "over with his vehicle" in a Milwaukee gas station parking lot on Nov. 2, according to court documents.

He was arrested and charged that same day with resisting or obstructing an officer, reckless endangering safety, disorderly conduct, bail jumping and battery.

The Milwaukee County District Attorney's Office said Monday it had launched an internal probe into how Brooks was given such a low bond given the seriousness of the charges and his criminal history. nypost.com

Tracking the crime around Memphis malls as shopper concerns grow

Indianapolis' killings keep climbing: There is no code anymore
---

COVID Update

452.6M Vaccinations Given
US: 48.7M Cases - 794.8K Dead - 38.6M Recovered
Worldwide: 258.5M Cases - 5.1M Dead - 234M Recovered


Former Senior Loss Prevention Executive
Know of any fallen LP exec? Let's remember & recognize.
Private Industry Security Guard Deaths: 325
Law Enforcement Officer Deaths: 535
*Red indicates change in total deaths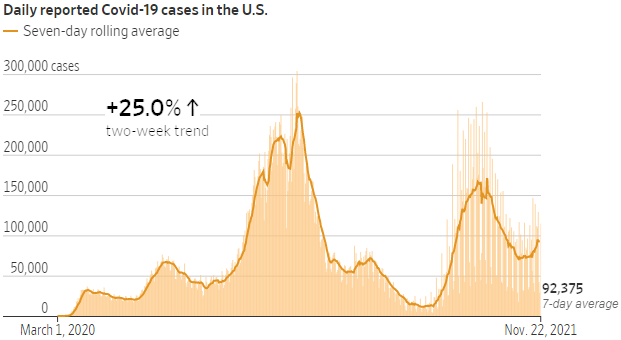 Cases Surge 30% This Month
How to Make Sense of the Latest Covid Surge
It is a maddening development. Almost two years after Covid began spreading, it is still here, again creating anxiety as Americans prepare to gather for the holidays. The seemingly obvious explanation for the recent rise in cases is the weather. As temperatures have dropped, more activities have moved indoors, where the Covid virus tends to spread. And the weather surely plays some role in the surge.

The bad news about the virus's unpredictability is that surges can sneak up on us: The lack of a Covid increase across most of northern North America a month ago was not as reassuring as it may have seemed.

The good news is that the virus can also surprise in pleasant ways. This winter, cases are not guaranteed to keep rising. Keep in mind that they peaked in early January last winter, before plummeting about 75 percent by late February. In coming weeks, I'd encourage you to ignore most Covid prognostications. Nobody knows what will happen next. nytimes.com

Vaccine Mandate Legal Fight Continues
Biden seeks to revive workplace vaccine mandate
The Biden administration on Tuesday asked a federal court to reinstate a workplace vaccine mandate that was put on hold earlier this month.

In court papers filed overnight, the administration urged a Cincinnati-based federal appeals court to lift a court order blocking the public health rule, which requires larger businesses to have employees receive the COVID-19 vaccine or undergo regular testing and mask-wearing.

"Delaying this standard would endanger many thousands of people and would likely cost many lives per day," government lawyers argued. "With the reopening of workplaces and the emergence of the highly transmissible Delta variant, the threat to workers is ongoing and overwhelming."

The administration's request is the most significant legal move the administration has made since the case was moved earlier this month to the U.S. Court of Appeals for the 6th Circuit, where numerous legal challenges to the mandate have been combined into a single lawsuit. thehill.com

Self-Checkout Use Surges During COVID
How Retailers Can Improve Self-Checkout

The technology has gotten better. But it still has a long way to go.

In 2020, shipments of self-checkout machines increased by 25% globally, as the pandemic prompted more shoppers to look for a way to avoid contact with other people, according to research and consulting firm RBR.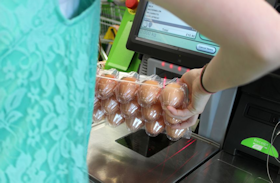 And there's no question that the technology for self-checkout has improved over the years; shoppers are a lot less likely to get an "unexpected item in the bagging area," forcing them to wait for a store employee to clear the way for them to continue shopping. But the customer experience is still far from perfect. Customers may face delays due to difficult-to-scan items, an inability to find the code for a product they're buying, or weighing errors that require an employee to fix. Other failure points include bagging and paying. In fact, in a survey of 2,000 shoppers and retailers by customer-experience-technology company Raydiant, 67% said they had experienced some form of failure at a self-service checkout.

In their effort to address these issues, retailers and researchers have learned a lot about how things can go wrong with self-checkout, how consumers perceive the technology, and what retailers need to do to get more people to use it.

People are more willing to use self-checkout, but they can get easily turned off after a bad experience.

Recent surveys suggest customers are warming up to self-checkout machines. Before the pandemic, some 30% of consumers preferred using self-checkout, but that figure jumped to 45% in the first 18 months of the pandemic, according to Praveen Adhi, a partner at McKinsey who leads the firm's retail-operations practice in the Americas. What's more, the proportion of consumers who said they would be more likely to use self-checkout than before the pandemic rose to 36% in August 2021 from 27% in March 2020. wsj.com

COVID Era Employee Spying - The Pros & Cons
Employer surveillance during COVID has damaged trust

Increasing use of staff surveillance by employers during the COVID-19 pandemic endangers trust in the workplace, according to a major new report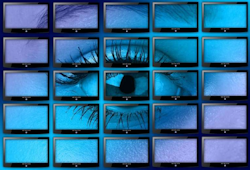 The study, for the European Commission's Joint Research Council, also warns employers not to sacrifice ethics for the sake of efficiency as it can backfire leading to mental health issues, productivity decline and staff resignations.

Webcam photographs, recording keystrokes and movement trackers have all been increasingly used by employers as millions of workers were forced to work from home in 2020.

The demand for employee monitoring software increased by 108 percent in April 2020, according to the major review of research literature on workplace surveillance from the past four decades.

Author Professor Kirstie Ball, of the School of Management at the University of St Andrews, said: "There is a clear need for trust to be rebuilt in the workplace between staff and employers post-COVID.

"Where monitoring has a specific purpose such as health and safety, it can actually reassure staff. Or in development and training it can provide valuable feedback.

"However, it can also have negative impacts too. A heavy focus on monitoring the quantity of output can reduce work quality.

"Where there is no explicit purpose for the monitoring, and information is collected for its own sake, negative attitudes can result including: perceptions of decreased fairness and justice, decreased satisfaction, increased stress and a decline in trust."

Excessive monitoring, according to the report, can be considered by staff as demonstrating a lack of confidence or belief in employees. Low trust in the workplace can then cause a vicious cycle. phys.org

Pandemic Whistleblowers
Working From Home Could Be Giving Corporate Whistleblowers the Push They Need
Greater numbers of people working from home during the coronavirus pandemic could be having an added effect: More workers feel emboldened to report possible corporate malfeasance directly to regulators.

The 12,210 tips received by the U.S. Securities and Exchange Commission from the U.S. and 133 other countries was a 76% increase from the prior year and the largest number the program has received in a single fiscal year since the program was established by the 2010 Dodd-Frank Act, according to the whistleblower office's annual report to Congress published last week.

The tip volume began to increase in spring 2020, when some whistleblower lawyers began to suggest that the increase could be linked to would-be tipsters working outside the reach of snooping colleagues and managers.

The most recent report, while demonstrating the program's continued success, also could indicate the remote-working environment might be making tipsters less concerned about possible workplace intimidation, said Erika Kelton, a partner at law firm Phillips & Cohen LLP who represents whistleblowers. She added that her practice also has seen a steadily increasing number of people reaching out over the past year.

"There can be a corporate culture of silence and a culture of certain practice being OK when you're doing it," she said. "When you're not in the office, that culture becomes very diffused...The bounds of loyalty [are] a bit lowered as well." risk.cmail19.com

Disney lifts COVID-19 vaccine mandate for employees at Disney World

Remote harassment is pervasive. How should employers address it?
---

Facial Recognition & Biometrics

Assessments for image quality in face biometrics improving, new standard TBD
Algorithms for assessing the quality of facial images used in biometric matching are increasingly effective, but a modern standard that supports interoperability and can be applied to different use cases may yet be some way off.

The European Association for Biometrics (EAB) held the three-day workshop on face image quality in cooperation with the U.S. Department of Homeland Security's Office of Biometric Identity Management, National Institute of Standards and Technology (NIST), European Union Agency for the Operational Management of Large-Scale IT Systems in the Area of Freedom, Security and Justice (eu-LISA), the ISO/IEC JTC1 SC37 working group 3 and project iMARS to explore key topics and themes relating to facial recognition.

Expert speakers on the first day of the event included experts from DHS-OBIM, and DHS' Maryland Testing Facility (MdTF), and universities Hochscule Darmstadt and NTNU.

Day two featured representatives of Innovatrics, Biometix, Neurotechnology, secunet, Rank One and Idemia, among a series of presentations on the implications of image quality for presentation attack detection (PAD) and industry experiences addressing facial image challenges.

A panel representing law enforcement agencies from around the world discussed operational aspects of face biometrics systems. biometricupdate.com

Public surveillance biometrics in Europe could be crushed between the EDPS and AI Act
The European Association for Biometrics (EAB) held an 'Artificial Intelligence Act Workshop' to inform members about the impact the proposed regional legislation will have on biometrics vendors and deployments across the continent.

Held in cooperation with German biometrics standards body DIN, the event touched on many aspects of the AI Act and featured presentations from more than half a dozen experts, followed by a panel discussion. biometricupdate.com

Airports Are Embracing Facial Recognition. Should We Be Worried?

---

Walmart Praises Port Progress
Walmart CEO Says Biden Instrumental in Supply Chain Improvements

Amid ongoing concerns about the U.S. supply chain, one major CEO is giving President Joe Biden props for his handling of the problem.

Speaking to MSNBC on Monday, Walmart CEO Doug McMillion praised the Biden administration's actions and noted that they are having a noticeable impact. He singled out the deal brokered to keep major ports open 24 hours a day as helping move containers of cargo at a quicker rate.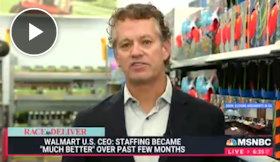 "The combination of private enterprise and government working together has been really successful," McMillon said. "We've had a lot of participation, been able to participate in solving some of these congestion issues, so I would like to give the administration credit for helping do things like get the ports open 24 hours a day, to open up some of the trucking lines...and then all the way through the supply chain there's been a lot of innovation."

"Each month of the quarter got stronger. The number of containers that we're moving through the ports has grown significantly," he added.

As the administration worked to find solutions to the supply chain issues, the Ports of Los Angeles and Long Beach, two of the largest in the U.S., saw record-breaking numbers of container ships anchored and waiting to unload. On October 19, the ports had a backlog of 100 ships, besting their previous record of 97, which had been set only a month earlier in September.

Walmart and its competitor Target have notably been able to keep shelves stocked as the holiday shopping season gets underway. McMillon told customers that the chain's U.S. inventory was up over 11 percent in the third quarter. Target also reported that its inventory levels were up 20 percent compared to the same time in 2020. newsweek.com

Supply-Chain Problems Show Signs of Easing

Asian output is coming back and some bottlenecks are clearing, but labor shortages could persist into next year

Global supply-chain woes are beginning to recede, but shipping, manufacturing and retail executives say that they don't expect a return to more-normal operations until next year and that cargo will continue to be delayed if Covid-19 outbreaks disrupt key distribution hubs.

In Asia, Covid-related factory closures, energy shortages and port-capacity limits have eased in recent weeks. In the U.S., major retailers say they have imported most of what they need for the holidays. Ocean freight rates have retreated from record levels.

Still, executives and economists say strong consumer demand for goods in the West, ongoing port congestion in the U.S., shortages of truck drivers and elevated global freight rates continue to hang over any recovery. The risk of more extreme weather and flare-ups of Covid-19 cases can also threaten to clog up supply chains again. wsj.com

It's a Mixed Bag for Malls
How do we feel about the mall these days?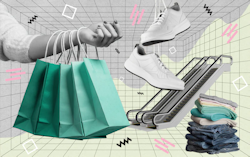 If there's hope for any American mall it's the 30 that are best in class, and they're ka-chinging. With 450 stores across the equivalent of 46 football fields in suburban Philadelphia, K of P is the largest mall on the East Coast, what Cohen deems "the shiniest, brightest penny."

Malls, sadly, have also been the site for recent carnage: There have been mall shootings in Virginia, Tennessee and California in the last few days, with the last two including fatalities.

Tenant sales at the nation's top malls, like King of Prussia, are up 10 percent over 2019 says Vince Tibone, senior analyst at the research firm Green Street. (Simon Property Group, which operates K of P and retail properties in 37 states, declined to comment for this story.)

The mall feels simultaneously all-too-familiar and quasi-weird. The good news: There are a lot of people here on a November Saturday. The bad news: There are a lot of people here on a November Saturday. Approximately half of them are masked. Are they vaccinated? Who knows?

Because of covid, store hours have been reduced: later openings, earlier closings. With supply-chain challenges, there may be fewer discounts and in-store promotions of the buy-five-get-two-free variety, Tibone cautions. Expect to pay more, or spend more time trying not to. Currently, shelves are full. They may not be full of what you want. washingtonpost.com

McKinsey & Company
McKinsey Fined $18M Over Compliance Failures
McKinsey & Co. has agreed to pay $18 million for failing to establish appropriate boundaries between its consultants and an affiliate that makes investments for them. The U.S. Securities and Exchange Commission said McKinsey partners had access to material nonpublic information (MNPI) about issuers of securities in the course of their consulting work for clients while they also served as members of the investments committee of the board of MIO Partners.

While the SEC didn't accuse McKinsey or any employees of insider trading, it said that allowing individuals who had access to MNPI about issuers in which MIO funds were invested "to oversee and monitor MIO's investment decisions presented an ongoing risk of misuse of MNPI." The commission also said there was a risk that McKinsey consultants might slant their advice to clients based on MNPI they had obtained as investment committee members. cfo.com

Dollar Tree pivots to $1.25 prices even as inflation-wary shoppers seek the retailer out

Survey: Retailers expect high number of holiday returns

Three predictions for Black Friday 2021

Conagra recalls some broccoli tots due to presence of small rocks, metal fragments

---

Senior LP & AP Jobs Market
Director Loss Prevention- West job posted for Ulta Beauty


The Director, Loss Prevention - Store Operations is responsible for leading and inspiring a team of Regional Loss Prevention Managers and Area Loss Prevention Managers and coordinating Loss Prevention efforts for the largest beauty retailer in the United States. This includes fostering positive relationships with Store Operations and working with Business Partners to drive Loss Prevention programs and improvements to store performance, including store inventory, shrink losses, safety, and operational excellence. careers.ulta.com

---

What It Takes to Put on the Macy's Thanksgiving Day Parade,
by the Numbers
From the pounds of confetti used to the amount of hours put in, Macy's added up all of the elements that bring the parade to life as we countdown to the 95th celebration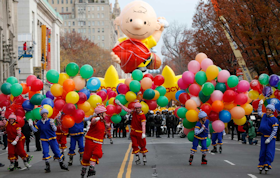 Did you ever want to know how many hours are put into creating the spectacular sight, or how many people take part in the parade? What about the height of the tallest balloon, or how many gallons of paint are used in all of the designs?

Fortunately, we have the answers because Macy's calculated every element that makes up the parade, so now all we have to do is countdown to the 95th celebration this year.

2.5 Mile Route - The parade route twists and turns down the streets of Manhattan, starting on West 77th street and Central Park West and ends in front of the iconic Macy's flagship store on 34th street in Herald's Square.

15 Giant Character Helium Balloons - We're talking giant balloons that are typically guided by 80 to 100 uniformed handlers! Due to the pandemic, the number of balloon handlers have been cut down – and this year, there will be about 25 people assigned to each balloon, according to the New York Times.

28 Floats - There may only be 28 floats, but each one is comprised of hundreds of different set pieces and structural elements. The floats don't drive themselves, though, as they are towed by trucks driven by members of New York City's Theatrical Teamsters union, Local 817.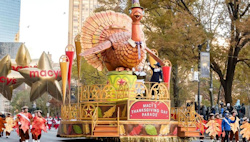 4,500 Volunteers - The Thanksgiving Day Parade marks Macy's single biggest volunteer event of the year. More than 4,500 volunteers are credited for keeping the parade alive – from the many handlers that guide the balloons along the route to the variety of themed-clowns that bring the energy early in the morning.

50,000+ Hours of Labor - There's a tight deadline that must be met since the annual parade falls on Thanksgiving – which means that the Parade Studio team works around the clock, 365 days a year. The team consists of approximately 27 painters, carpenters, animators, sculptors, welders, scenic/costume designers, electricians and engineers. people.com
The D&D Daily's Previous Macy's Thanksgiving Day Parade Coverage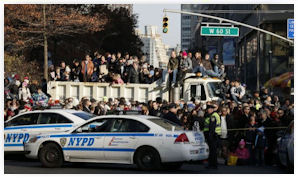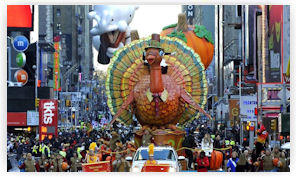 Macy's Annual Thanksgiving Day Parade:
How an Old-School Tradition is Meeting Modern-Day Security Threats
2018 | 2019 | 2020

---

In observance of Thanksgiving, the D&D Daily will not be
publishing from Nov. 24 through Nov. 26.

We will resume publication on Monday, Nov. 29.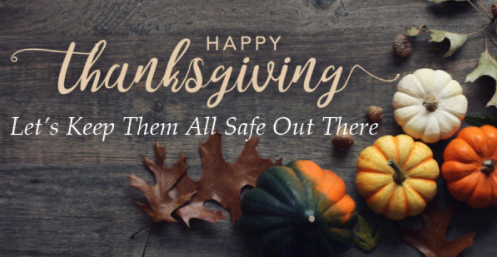 ---



Pacific Safe Provides Custom Designed & Produced Safes to Meet Your Business Needs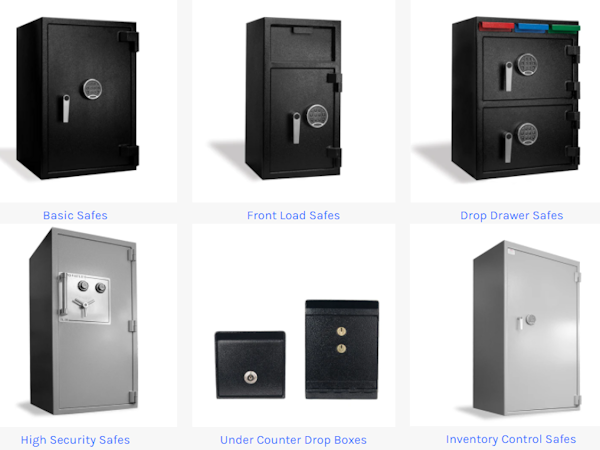 Pacific Safe Manufacturing, Inc. is a company that specializes in providing commercial quality safes to businesses nationally. We stock many commonly used styles of safes, including small drop boxes, utility chests, front load safes, pharmacy safes, and Underwriter's Laboratories certified TL-30 safes. Pacific Safe Manufacturing can also design and produce custom safes to meet your specific needs, at very minimal incremental cost.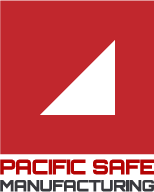 Other capabilities of Pacific Safe Manufacturing:

● Planning and project managing large rollouts of safes.
● Safe moves / removals.
● Safe repairs, lock replacements, and lock upgrade projects.
● Retrofitting safes with vibration sensors / door contacts.
● Trident door locks.
● Facilities repairs (interchangeable cores / leversets / door locks).

If you are looking for a safe company with that rare combination of great quality, great service and great prices, look no further. Let us know what you need for your company, whether that be project management for large service jobs, asset protection hardware, or simply free expertise advice, and we will put together a plan to help. Call us at (888) 383-2721 with any questions!

See all of Pacific Safe's products here
---
CISA Holiday Threat Alert
CISA Urges Critical Infrastructure to Be Alert for Holiday Threats

CISA and the FBI share steps organizations should take to better protect against security threats during holidays and weekends.



As Americans across the country get ready for turkey and travel this Thanksgiving, the Cybersecurity and Infrastructure Security Agency and the FBI issued a warning to all organizations, but especially critical infrastructure, about security threats they might face during the holiday season.

"Recent history tells us that this could be a time when these persistent cyber actors halfway across the world are looking for ways — big and small — to disrupt the critical networks and systems belonging to organizations, businesses, and critical infrastructure," officials wrote in a statement.

While they have not identified any specific threats, officials noted this year's trends show attackers have chosen holidays and weekends, such as Independence Day and Mother's Day weekends, to launch serious ransomware campaigns. They urge organizations to examine their security posture and adopt best practices to manage their risk.

The recommendations include identifying IT security employees who would be available to work during weekends and holidays in the event a cyberattack occurs. They also advise implementing multifactor authentication for remote access and admin accounts; mandating strong passwords and ensuring they aren't reused across multiple accounts; and ensuring potentially risky services such as Remote Desktop Protocol (RDP) are secure and monitored.

Officials also advise reviewing incident response and communication plans, and updating them if necessary, to reduce potential business impact if an incident occurs. darkreading.com

Post-COVID Cybersecurity Training
Why cybersecurity training needs a post-pandemic overhaul
COVID-19 may have ushered in the rise of remote work (either temporarily or permanently) but not all organizations were prepared to manage a fully remote workforce and the cybersecurity challenges that come with it.


Protecting information assets against threats and attacks can prove more difficult when all or half of your workforce is working remotely; being consistently proactive about it requires a level of cybersecurity-maturity very few companies have achieved. When McKinsey assessed the cybersecurity-maturity level of more than 100 companies and institutions in a number of industry sectors earlier this year, 70% of the organizations were found to be vulnerable against threats and attacks.

While information cybersecurity depends on many different aspects, companies should realize that their employees are the first line of defense and invest in cybersecurity awareness. Unfortunately, cybersecurity training still seems to be low on most employees' priority list. According to a recent TalentLMS survey on the state of cybersecurity training, 61% of employees who took cybersecurity training failed a basic test.

The truth is that the average employee's knowledge of cybersecurity threats and best practices is limited. Offering perfunctory cybersecurity training just to tick a box does not help employees build healthier habits and leaves companies exposed to cyberattacks and phishing scams.

But what is about the way most companies currently conduct their cybersecurity training that doesn't work? And how can organizations effectively engage today's employees in cybersecurity training to reduce instances of cyberattacks? helpnetsecurity.com

New Federal Cybersecurity Incident Reporting Requirements
Banks must report major cyber incidents within 36 hours under finalized regulation
Banks must report major cybersecurity incidents to federal officials within 36 hours under a rule that U.S. financial regulators finalized on Thursday.

Beginning in May 2022, financial executives will need to be more forthcoming about computer system failures and interruptions, such as ransomware or denial-of-service attacks that have the potential to disrupt customers' ability to access their accounts, or impact the larger financial system.

The rule, dubbed the Computer-Security Incident Notification Requirements for Banking Organizations and Their Bank Service Providers, was cemented by the Office of the Comptroller of the Currency, Board of Governors of the Federal Reserve System and the Federal Deposit Insurance Corporation. There is currently no specific window that banks must repot such incident to the agencies in question.

The final approval comes as Congress weighs broader reporting rules for critical infrastructure owners and operators, and as the Transportation Security Administration has begun imposing reporting requirements on leading pipeline, rail and air transport companies.

The 36-hour timeline for banks falls between the leading proposals on Capitol Hill at around 72 hours, and the TSA rules at 12 hours. cyberscoop.com

GoDaddy Data Breach
Up to 1.2 million GoDaddy customers' data exposed in breach
Data connected with up to 1.2 million GoDaddy customers may have been accessed by an unauthorized party, the company reported to the U.S. Securities and Exchange Commission Monday.

GoDaddy, a behemoth in the commercial web hosting and domain registrar space, reported that it discovered the apparent intrusion on Nov. 17, and that the improper access dated back to Sept. 6.

Using a compromised password, an unknown party accessed a GoDaddy system dedicated to managed WordPress services, where the company offers customers hosting and other content management features. Up to 1.2 million active and inactive customers' email addresses and customer numbers were exposed, which could set them up for phishing attacks, Demetrius Comes, the company's chief information security officer, wrote in the notice.

The active customers' data included database usernames and passwords, and a subset of customers' private SSL encryption keys were exposed, Comes wrote. Passwords have been reset and the company is in the process of issuing and installing new SSL certificates. cyberscoop.com

Small businesses urged to protect their customers from card skimming

10 Stocking Stuffers for Security Geeks

It's All Cyber: Crime in a High Tech World
"There is no element of criminality anymore that isn't cybercrime," said
Jeremy Sheridan, assistant director of the Secret Service Office of Investigations
.

"Whether it's the opportunity to commit the crime, the methods to execute it, the means to profit from it, it all involves some element of cyber."

-
Published in the
WSJ on 11/16/21

---

How to Easily Record a Zoom Meeting
In a zoom class or meeting you want to record? Here's a quick and easy way to record the session: Simply hold down "Windows+Alt+R" and the full screen will begin to record itself. Then, to view and listen to your recording, hit "Windows+G" and navigate to the Gallery, where all the screen recordings will be listed for you to review!
---

---

Global Amazon Black Friday Strike
Amazon employees in 20 countries will strike or protest on Black Friday for better working conditions as part of global 'Make Amazon Pay' campaign

The campaign includes a coalition of 70 organizations, including Greenpeace, Oxfam, and Amazon Workers International.

Amazon employees around the world are preparing to strike on Black Friday in an effort to improve working conditions and demand accountability from top executives.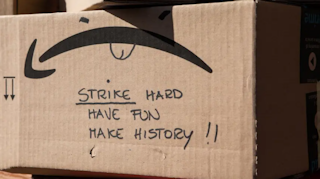 Workers and activists in more than 20 countries are expected to protest as part of a campaign led by "Make Amazon Pay," a coalition of 70 trade unions and organizations including Greenpeace, Oxfam, and Amazon Workers International.

Individuals everywhere "from oil refineries, to factories, to warehouses, to data centers, to corporate offices" are expected to participate in the November 26 event, according to the campaign.

"The pandemic has exposed how Amazon places profits ahead of workers, society, and our planet," Make Amazon Pay wrote in a list of demands shared on its website. "Amazon takes too much and gives back too little. It is time to Make Amazon Pay."

The protests come amid growing dissent from Amazon employees over working conditions, including long hours, low pay, and complex performance review systems. Make Amazon Pay's demands include increased salaries, better job security, and "suspending the harsh productivity and surveillance regime Amazon has used to squeeze workers."

The coalition also calls for a "pay back to society" that includes enhanced sustainability efforts, increased transparency over data and privacy, and ending partnerships with police forces and immigration authorities that are "institutionally racist."

In a statement, Amazon spokesperson Kelly Nantel told Insider that the company is "inventing and investing significantly" in several of the categories the campaign addresses, including climate efforts, like a commitment to reach net-zero carbon emissions by 2040 and pushes to improve competitive wages and benefits.

"These groups represent a variety of interests, and while we are not perfect in any area, if you objectively look at what Amazon is doing in each one of these areas you'll see that we do take our role and our impact very seriously," Nantel said. businessinsider.com

Walmart looks to grab consumers' attention with star-studded online shopping events
Walmart is adding another tool to its arsenal this holiday season to drum up online sales: More than 30 livestreaming events, including one with musician Jason Derulo that kicks off Cyber Week.

Over the past year, the retail giant has tested the shoppable events on different social media platforms. It hosted its first livestream last December, when it had a holiday shop-along. It enlisted influencers to host a spring beauty event on TikTok. It featured celebrity chef Ree Drummond to talk about her Pioneer Woman line of cookware and more on Facebook. In total, it has had 15 events so far. cnbc.com

Online shopping tips to help you navigate the holidays
---
Los Angeles, CA: Thousands of Scattered Packages After Cargo Container Theft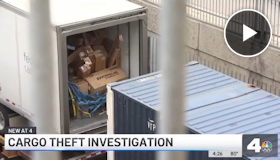 After thousands of empty boxes were found along train tracks in East Los Angeles when thieves targeted cargo trains, the Los Angeles County Sheriff said there are plans to investigate. NBCLA found people connected to those empty boxes who were waiting weeks only to find out that their item had been looted from a train. Eve Shaffer was waiting for her unborn baby's car seat to arrive in the mail in Seattle – only to find out its opened box was sitting near the train tracks in East LA. NBCLA reached out to her to let her know. She had been waiting for two weeks for it. "I'm honestly just disgusted in human behavior," she said.

She and her mother both called Target and FedEx to see what was going on. They just said it was delayed," she said. Thieves have been working the tracks near Valley Boulevard and North Mission Road, caught by NBCLA's cameras nearly every time the station came to check. When the theft happened early November, Union Pacific issued a statement saying they're aware of the thefts and are working with local law enforcement to address the issue. Union Pacific transports goods from the Ports of Los Angeles and Long Beach, where the backup continues.

NBCLA showed LA County Sheriff Alex Villanueva what our cameras captured: thieves in action, with bolt cutters in hand, opening FedEx cargo containers. "Wow! And that's all pulled from trains? Wow, that's all new to me," he said. "Holy moly," Villanueva said. The department has something called the Cargo Cats task force. The sheriff promised that team would look into the thefts. nbclosangeles.com

Oakland, CA: Pharmacy hit by mob of thieves in brazen robbery caught on camera
An Oakland pharmacy on Saturday became the latest business in the Bay Area to get hit by an organized robbery. The brazen attack on the Wellspring Pharmacy was caught on video footage obtained by Fox News. It happened just before 7:40 p.m. Saturday according to the time stamp. A large group of robbers can be seen tightly packed into a crowded space, rummaging through shelves, and grabbing handfuls of items before fleeing the scene. Many are wearing black hoodies and masks, while others stand on counters. The Oakland Police Department told Fox News that investigators are still collecting information about the robbery. pressfrom.info

Pleasanton, CA: Nine break into Stoneridge Shopping Center overnight, but leave empty-handed with jewelry store gated
As several large shopping centers have been targeted by looters en masse in the Bay Area in recent days, the Stoneridge Shopping Center was broken into early Monday morning but the group of would-be thieves fled within minutes empty-handed, according to Pleasanton police. "The suspects did not gain access to any of the stores at the mall and there were no other reported incidents of looting in Pleasanton," Sgt. Marty Billdt told the Weekly. The situation unfolded at 1:19 a.m. Monday when nine unidentifiable people entered the Pleasanton mall by pushing an exterior sliding glass door off its track on the west side of the mall, near the "E" parking lot, according to Billdt. Video surveillance footage showed the burglars run inside the mall toward the area of a jewelry store but leave immediately after observing the metal security gates in place, according to Billdt. The would-be thieves were seen on camera exiting the mall at 1:21 a.m. without any stolen merchandise. pleasantonweekly.com

East Hempfield Township, PA: Lowe's busts $7,000 Wire and Lock Set the thief
Angel M. Torres, 40, of York, was charged with two counts of retail theft and one count of conspiracy to commit retail theft after she was seen taking multiple Kwikset door locks and 40 rolls of Southwire Romex wire valued at a combined $7,159.08 from a Lowe's at 25 Rohrerstown Road on Sept. 24 and Sept. 29, police said. lancasteronline.com

Kettering, OH: Robbery suspect stole $10,000 worth of vaping devices, cash
---
---

Shootings & Deaths

Fairfax County, VA: Man killed in forklift accident at Virginia Home Depot
A man was killed in a forklift accident at a Home Depot in Fairfax County, Virginia, authorities said. The incident happened at a store on Merrilee Drive, the Fairfax County Police said in a tweet Tuesday morning. The man was pronounced dead at the scene. Authorities did not release further details about the incident, and Home Depot did not immediately comment. nbcnews.com

Los Angeles, CA: 23-year-old man killed in deadly shooting outside restaurant in Hollywood
Officers from the Los Angeles Police Department's Hollywood Station responded at 2:10 a.m. to 7181 Sunset Blvd. outside the Bossa Nova Restaurant on multiple calls of a shooting, where they found an unresponsive 23-year-old man, said LAPD Officer Drake Madison. According to witnesses, the suspects drove away from the scene in a black Nissan and are described as Black males with handguns, Madison said. nbclosangeles.com

St Paul, MN: Female shot in parking lot of Twin Cities Menards store
Details are limited but West St. Paul Police Department is investigating a shooting that happened Sunday evening in the parking lot of Menards. The shooting was reported at approximately 5:15 in the parking lot of the Menards located at 1445 South Robet Street in West St. Paul. "A female is being treated for a non-life threatening gunshot injury. The shooter fled the scene before officers arrived," West St. Paul Police Department announced. However, St. Paul Police Department officers arrested the suspect without incident. bringmethenews.com

Update: Oakland, CA: Three arrested in Gas Station shootout that left retired Oakland Police Captain wounded

---

Robberies, Incidents & Thefts

Los Angeles, CA: Suspects attempt smash-and-grab robbery at Nordstrom store at The Grove, lead LAPD on chase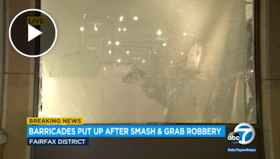 More than a dozen suspects reportedly attempted to break into a Nordstrom store at The Grove shopping center Monday night, prompting police to chase one of the getaway cars across Los Angeles. The Nordstrom location had a storefront window smashed in and a sledgehammer was visible on the ground after police say about 20 suspects attempted to loot the Fairfax District store.

Police said the suspects fled the scene in four vehicles - one was chased across L.A. by police. AIR7 HD was over the pursuit shortly before 11 p.m. as LAPD chased the car into South L.A. At least two people jumped out of the car in the area of Colden Avenue and Hoover Street, LAPD said. It is unknown if they were taken into custody or were able to evade police. Barbed wire was later placed along the western edge of The Grove as an investigation was underway. The incident comes amid several flash mob robberies taking place across California. abc7.com

Yakima, WA: Shoplifter arrested after 14 Hour Standoff
In Yakima police tried to arrest a man for a theft at a local grocery store but the incident turned into a 14-hour standoff. 40-year-old Leon Searles is now being held in the Yakima County jail. Capt. Jay Seely says incident started when Searles stole items from a local grocery store. The store security officer tried to stop Searles but he started to fight and fled the area. Police found Searles at his Yakima home a short time later but he refused to leave the home and threatened to fire a gun. The Yakima Police Department SWAT team was called as officers continued to talk to the man. A press release says "Officers made numerous attempts to negotiate with Searles, but he did not comply and, instead, fired multiple rounds from inside his house. A person familiar with Searles told police that he had more than one gun inside the home, including a high-power rifle." The SWAT team members then used "multiple breaching techniques to gain entry to the home and compliance from Searles. No police officers fired firearms during the incident." As a result of trying to get to the man police say the home suffered major damage. Police aren't saying however where the home was located. The situation was resolved without injury to officers or Searles, who was booked into the Yakima County Jail on multiple felony charges. newstalkkit.com

West Palm Beach, FL: String of Armed Robberies at discount stores gets man 13-year prison sentence

Jefferson City, MO: Man sentenced to 11 years in Federal Prison for Armed Robbery at Walgreens

Baxter County, AR: C-Store Employee charged with $15,500 in Lottery Theft

Richland, WA: Trio of Richland thieves wanted by police for pickpocketing scheme

San Mateo, CA: Police watching out for more retail thefts

Texas: CVS Health Completes Rollout of Time Delay Safes in All 851 Texas Pharmacies
● Auto – Indianapolis, IN – Robbery
● C-Store – Waco, TX – Robbery
● C-Store – Montgomery County, OH – Armed Robbery
● C-Store – Montgomery County, OH – Armed Robbery
● Dollar General – Bedford County, PA – Robbery
● Gas Station – Philadelphia, PA – Burglary
● Grocery – Warren, OH – Robbery
● Jewelry – Henrico, VA - Armed Robbery
● Jewelry – Pleasanton, CA – Burglary
● Jewelry – Myrtle Beach, SC – Robbery
● Jewelry – Merrimack, NH – Burglary
● Jewelry – Springfield, IL – Robbery
● Jewelry – Schaumburg, IL – Burglary
● Jewelry – San Francisco, CA – Robbery
● Jewelry – Elizabeth, NJ – Robbery
● Jewelry – Lawrenceville, NJ – Robbery
● Jewelry – Tukwila, WA – Robbery
● Jewelry – Warner Robins, GA – Robbery
● Jewelry – Camp Hill, PA -Robbery
● Pharmacy – Oakland, CA – Robbery
● Restaurant – San Antonio, TX – Armed Robbery
● Restaurant – Manheim Township, PA – Armed Robbery (Subway)
● Restaurant – Chesterfield, VA – Armed Robbery (Cracker Barrel)
● Rite Aid – Yelm, WA – Robbery
● Saks Fifth Ave. – Beverly Hills, CA – Burglary
● Vape – Kettering, OH – Robbery
● Vape – Prince William County, VA – Robbery
● Walmart – Yelm, WA – Burglary
● Walmart – Houston, TX – Robbery
● 7-Eleven – Towson, MD – Armed Robbery
Daily Totals:
• 24 robberies
• 6 burglaries
• 0 shootings
• 0 killed
---

---
| | |
| --- | --- |
| | Michael Simpson, LPC named Regional Asset Protection Leader for RITE AID |
Submit Your New Hires/Promotions
or New Position
See all the Industry Movement
---



Feature Your Job Here For 30 Days -
70% Aren't On The Boards
Post your job listing
---
Featured Job Spotlights
Help Your Colleagues By Referring the Best

Refer the Best & Build the Best

---


Asset Protection Manager
Philadelphia, PA - posted November 5
As an Asset Protection Manager II you will be responsible for one of our highest shortage locations with an elevated scope of responsibility that may include executive direct reports and increased staff levels, higher Sales Volume or significant Shortage risk. You will be the subject matter expert on Asset Protection and Shortage Reduction Strategies within your location...



Safety Director (Retail Background Preferred)
Jacksonville, FL - posted November 3
This role is responsible for developing, implementing, and managing purpose-directed occupational safety and health programs designed to minimize the frequency and severity of customer and associate accidents, while complying with applicable regulatory requirements. This leader is the subject matter expert on all safety matters...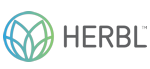 Director, Loss Prevention & Safety
Goleta, CA - posted September 24
The Director of Loss Prevention & Environmental, Health and Safety plans, organizes, implements, and directs HERBL's programs, procedures, and practices to ensure the safety and security of company employees and property...

Corporate Risk Manager
Central (Denver, Kansas City, Oklahoma, Little Rock & California)
- posted October 5
Summary of Role and Responsibilities: A proactive approach to preventing losses/injuries, whether to our employees, third parties, or customer's valuables. They include but are not limited to cash in transit, auto losses, or injuries...

AP Lead
Manhattan, NY - posted October 19
This role will conduct investigations focusing on Habitual Offenders, high impact external theft/fraud incidents through the use of company technology (CCTV, Incident Reporting, Data Analysis). This role directly teaches and trains Store Leaders and Brand Associates in the safe practices of effectively handling external theft events...

Regional Loss Prevention Manager
Houston, TX (Remote Opportunity) - posted October 14
The position will be responsible for: Internal theft investigations; External theft investigations; Major cash shortage investigations; Fraudulent transaction investigations; Missing inventory investigations; Reviewing stores for physical security improvements...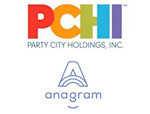 Environmental Health, and Safety Manager
Eden Prairie, MN - posted October 7
The Environmental Health, and Safety Manager will implement policies to ensure a safe and healthy work environment. Inspects the facility to identify safety, health, and environmental risks. Develops and implements inspection policies and procedures, and a schedule of routine inspections. Prepares and schedules training to cover emergency procedures, workplace safety, and other relevant topics. Read more here.

Field Loss Prevention Manager
Seattle, WA - posted October 7
Staples is focused on our customer and our community. As a Field Loss Prevention Manager for Staples, you will manage and coordinate Loss Prevention and Safety Programs intended to protect Staples assets and ensure a safe work environment within Staples Retail locations...



Asset Protection Lead
Hudson Valley, NY - posted September 13
Responsible for protecting the assets of the company and ensuring a safe environment for our employees and customers. Utilizes the tools and resources available to initiate and follow through on internal investigations. Work closely with store management to increase LP awareness...

---

Featured Jobs
---
JOB TITLE
COMPANY
CITY/STATE
DATE ADDED

Vice President
VP of AP
Bath & Body Works
Columbus, OH
September 13
VP of Risk Mgmt & Safety
Bowlero Corp.
Mechanicsville, VA
September 7
SVP Risk Management
Goodwill of Greater New York
New York, NY
November 15
VP, Corp. Security
Tanger Outlets
Greensboro, NC
November 15
VP, Global Head of Security & Resilience
WeWork
New York, NY
October 29
VP, Risk Management
YRC Worldwide
Overland Park, KS
August 9

Director
LP Dir.
2nd Ave LLC
Bensalem, PA
August 30
Dir. LP
Ashley Furniture
Advance, NC
September 7
LP Director
The Company, Retail Gas Stations
Upland, CA
August 9
Dir. Security Risk Mgmt & Governance
Dell
Austin, TX
November 15
Dir. Assets LP
Goodwill of North Georgia
Decatur, GA
November 22
Dir. AP
Goodwill of Houston
Houston, TX
November 4
Dir. AP
Goodwill of Greater New York
Newark, NJ
October 25
Dir. Investigations & Fleet
Goodwill of Greater New York
Newark, NJ
October 25
Safety & LP Associate Dir.
Goodwill of Southern Arizona
Tucson, AZ
August 23
Dir. Safety/Risk Mgmt.
Goodwill of SE Louisiana
New Orleans, LA
April 2
Dir. AP & Safety
Goodwill of Orange County
Santa Ana, CA
September 8
Dir. Security & Compliance
Goodwin Recruiting
Battle Creek, MI
November 15
Dir. Compliance & LP
HearingLife
United States
November 15
Dir. LP
Lamps Plus
Chatsworth
September 23
Dir. of Safety
Ocean State Job Lot
North Kingstown, RI
June 1
Executive Dir. AP
Panda Restaurant Group
Rosemead, CA
January 28
Dir. Safety
Southeastern Grocers
Jacksonville, FL
September 13
Sr. Dir. LP & Fraud Mgmt
Tory Burch
Jersey City, NJ
October 6
Dir. LP West
Ulta Beauty
Multiple Locations
Nov. 23
Dir. AP Operations Execution
Walgreens
Nashville, TN
September 20
Dir. Security, Exec Protection
Walmart
Bentonville, AR
November 15

Corporate/Senior Manager
Sr. Supply Chain AP Mgr
Advance Auto Parts
Phoenix, AZ
November 4
Mgr Corp. Facilities & Support
Big Lots
Columbus, OH
November 15
Sr Manager, Global Security Operations
Callaway
Carlsbad, CA
November 15
Sr. Mgr Profit Protection
Callaway
Carlsbad, CA
November 15
Security Ops Mgr, Corp. Security
CVS Health
Milford, CA
November 16
Mgr Security Operations, Supply Chain
CVS Health
Somerset, PA
October 29
Sr. Mgr Supply Chain AP
Home Depot
Atlanta, GA
August 10
AP Corporate Sr. Mgr
JCPenney
Plano, TX
November 15

---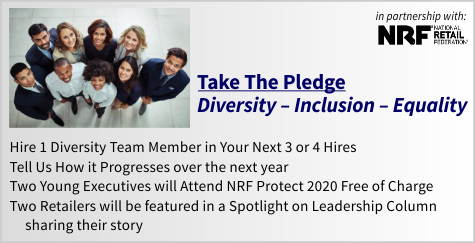 ---

The first step to having a successful mentoring experience is to change your definitions about it as it doesn't have to be a long-term commitment and it can even be for a specific project, a specific incident, or even for a specific weakness that you may have. The point is, while you may have the desire to find one, you may want to consider how you can be one for someone as well. A successful mentoring program offers an executive an oasis, a place of safety and trust, a place where you can get answers and advice about your own career. Just remember pay it forward and return the good deed.


Just a Thought,
Gus



(content subject to approval)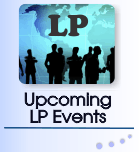 ---

Recruiting?
Get your job e-mailed to everyone... everyday
Post on our Featured Jobs Board!
Not getting the Daily?
Is it ending up in your spam folder?
Please make sure to add d-ddaily@downing-downing.com to your contact list, address book, trusted sender list, and/or company whitelist to ensure you receive our newsletter.
Want to know how? Read Here



36615 Vine Street, Suite 103
Willoughby, OH 44094
440.942.0671
copyright 2009-2019
all rights reserved globally