---

---
---

The U.S. Crime Surge
The Retail Impact

Investing in Security - Staff Training - Collaboration
How to Protect Against Rising Organized Retail Crime



By Scott Thomas - National Dir. of Sales, Signature Brands, Genetec

Organized retail crime (ORC) is a growing concern for retailers of all sizes. Groups of professional thieves are systematically targeting retail establishments to steal easily resold merchandise such as pharmaceuticals, groceries, diapers and beauty supplies. The value of each hit is intentionally kept small enough to avoid attracting attention from law enforcement, but add it all up and the cost to the industry is enormous.

Keeping Staff, Customers, and Bystanders Safe

In a growing number of jurisdictions, lawmakers are directing police officers to focus resources on violent crime. As a result, in many cities officers do not respond to calls about petty theft below a certain dollar amount. Criminals know this and see ORC theft as low-risk and high-reward, so more thieves are coordinating brazen thefts of goods from store shelves that can easily be resold online. Even though they don't expect much resistance, they are typically prepared to use force if necessary.

Many retailers are investing big-time in security, locking up valuable merchandise and hiring more security guards in stores. Some large chains are also developing sophisticated security operations centers with dedicated teams to gather evidence on ORC ringleaders so prosecutors can put together a stronger case. Retailers can also install practical physical security solutions and train staff to take meaningful action to reduce losses and help investigators.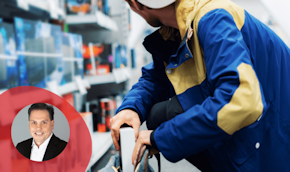 Collaboration is Key

Large retail chains are already compiling and sharing data on ORC crime within their store networks. By next year, we'll begin see collaborative databases allowing independent businesses or chains to opt in to share alerts about suspicious vehicles that come in via ALPR. In isolation, each incident may be relatively small, but the impact adds up. Law enforcement, district attorneys and retail investigators need to band together to gather evidence and strengthen cases brought against the gang leaders who mobilize people to steal and resell products.

An Ongoing Concern for Retailers: retailtouchpoints.com

Forbes Highlights the $100B Shoplifting Crisis
Shoplifting Has Become A $100 Billion Problem For Retailers

Loss is an everyday part of the retail business – it's even budgeted for. But when sales are low, and shrink is getting higher, it becomes unsustainable for businesses to keep their doors open.

Recently, retailers have been battling unprecedented losses. Organized retail crime (ORC) is running rampant. A National Retail Security Survey (NRSS) shows that total shrink in 2021 reported by retailers is now almost a $100 billion problem.

Impact Of The Pandemic

88% of retailers surveyed said that the pandemic resulted in an increase in overall risk for their company. Retailers, on average, saw a 26.5% increase in organized retail crime incidents in 2021. Beyond theft of goods, eight in ten retailers surveyed reported that violence and aggression associated with incidents increased in the past year.

Violence in stores has been triggered by many factors, including labor shortages, payroll cuts causing less coverage on the sales floor, and issues surrounding the pandemic, such as mask mandates and employees trying to enforce COVID precautions.

Causes Of Shrink

According to the survey, 37% of retailer's shrink is due to external theft, followed by employee or internal theft at 28.5%, and process or control failures at 25.7%. The survey states that ORC groups target easily concealable, removable, available, valuable, enjoyable, and disposable items.

Mitigating Risks

Retailers are implementing many strategies to prevent loss and mitigate risks, such as hiring security staff, installing security cameras, requiring manager approvals for any discounts, and investing in radio-frequency identification (RFID) systems. RFID is used to identify items using radio waves and transmitting data from the RFID tag to a reader, which provides accurate, real-time tracking data of inventory. forbes.com

Retail Crime & Violence a Top Fear This Holiday Season
Retail crime ring busted as major stores 'fear' rising thefts heading into holiday shopping season

Major retailers are feeling the wrath of raging theft and crime across the nation ahead of the holiday shopping season.

In 2021, retail shrink, or thefts, cost the industry $94.5 billion in losses, up 4% year-over-year according to the latest data from the National Retail Federation. But that same report indicates from the year prior.cases of organized retail crime rings - where criminals are hired to steal specific items which are typically resold online - have surged more than 26%

Drugstore companies like Rite Aid, CVS and Walgreens have publicly cited shoplifting concerns, as well as retailers such as Kroger, Target and Best Buy.

"This is an industry-wide problem that is often driven by criminal networks, and we are collaborating with multiple stakeholders to find industry-wide solutions."

Target "strongly supports" legislation to "increase accountability and prevent criminals from selling stolen goods through online marketplaces," Fiddelke added.

John Catsimatidis, a billionaire New York City grocery chain owner, told FOX Business Monday he may cut back store hours to protect employees from violent behavior.

A bipartisan group of House lawmakers led by Colorado Republican Ken Buck proposed legislation in October that would form a new task force aimed at combating the nationwide surge in mob retail theft.

Buck previously told Fox News his bill, which he will introduce Friday, is a companion to Iowa Sen. Charles Grassley's Combating Organized Retail Crime Act and characterized it as a strong, bipartisan response to the nationwide crime wave. foxbusiness.com

LA Times: Retail Chains Discriminating With Security Measures
Noticing lots of security locks at drugstores? These L.A. stores lock up the most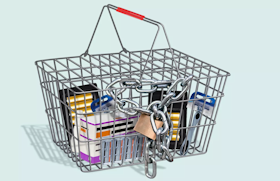 While shopping for decongestant at Walmart in Burbank, Michelle Krider ran into a frustrating sign of the times: The nasal spray was on a shelf, locked beyond plexiglass.

It's a common problem as store managers add more and more security measures.

Where once only expensive booze and electronics were locked up, now basic household items such as allergy medicine, shaving razors, infant formula and batteries are ending up in plexiglass cases or behind security devices. More merchandise also has been moved to displays behind cashier counters.

Getting those products requires the help of increasingly scarce retail workers.

Industry experts and retail companies say the security measures are a response to rising retail crime.

"More people are stealing and stealing more," said Read Hayes, a criminologist at the University of Florida and director of the Loss Prevention Research Council, an industry research group studying retail theft.

But a Times survey — albeit unscientific — of Los Angeles area drugstores suggests it's not a straightforward equation, with stores in higher-income areas locking up fewer of the types of items that are most often stolen, even where the property crime rate is higher.

In so doing, critics say, chains discriminate against lower-income neighborhoods where most of the residents are people of color, creating an additional burden for shoppers there.

Continue Reading

Businesses 'Alarmed' by NYC Crime Surge
Midtown Manhattan crime surge leaves locals, landlords feeling uneasy
The busy Midtown South precinct, home to Times Square and packed with hordes of tourists, shoppers and commuters on any given day in New York City, has seen substantial jumps in grand larceny, burglaries and robberies in the first 10 months of 2022.

The spike has alarmed locals, who fear a return to a scary world of rising crime and diminishing quality of life.

"We're repeating the '80s," said Eddie Hassan, a local deli worker who lives just south of the Port Authority Bus Terminal. "We could talk about it for days, but it's the homeless and the drug dealers ... After the pandemic, it definitely got worse. People are wilding out here."

Local businesses routinely keep toothpaste, toiletries and deodorant under lock and key to keep the dispossessed from shoplifting, he said.

Kevin Ward, vice president for security with the 34th Street Partnership after more than three decades with the NYPD, agreed the crux of the problem remains the lack of police. According to the partnership, police staffing levels in Midtown South stood at 382 officers in 1994.

The current number stands at 256, according to data obtained by the Daily News — a decrease of more than 30%. And the most recent NYPD crime stats indicated a 66% hike in grand larcenies, a 55% rise in burglaries and a 49% jump in robberies.

Both Ward and landlord Kaufman cited some improvements under new Mayor Adams and his Police Commissioner Keechant Sewell, with each encouraging an increase in staffing as the key to turning things around. nydailynews.com

Progressive DAs on the Run Amid Crime Surge
The revolt against woke DAs hits Philly's Larry Krasner, and will continue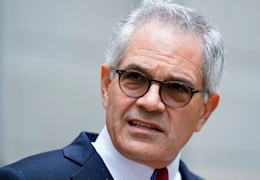 The Pennsylvania state House of Representative has impeached woke Philly DA Larry Krasner. Krasner still faces a trial in the Senate, but the impeachment itself is an important blow struck for public safety.

It's also one more sign of rising anger across the nation over prosecutors who don't even pretend to want to fight crime.

Philly is in the midst of a crime crisis. It had 499 murders in 2020, 562 homicides in 2021 — a grim record — and 2022 is on pace to be even worse. The ugly numbers represent a staggering 57% increase over the same period pre-pandemic.

Krasner's soft-on-crime policies are the driving force. Murders have gone up every year Krasner has been in office. Other offenses — like shootings and carjackings — are also skyrocketing. He's gone so far as to create a special unit to make sure that 18- to 25-year-old offenders will get lenient treatment, not prison or other criminal punishments.

The House is well within its rights to fight back against a DA who refuses to do his job.

Across the country, the popular tide is turning against DAs who side with crooks against law-abiding citizens. From the successful recall effort that booted San Francisco's Chesa Boudin to the sadly defeated one mounted against LA's George Gascón, the public is getting sick and tired of when prosecutors act to destroy public safety in the name of "equity."

And no shock: One analysis puts more than 40% of all murders nationwide in places overseen by Soros-backed DAs. Until crime goes down, the public will not rest. Krasner and his ilk need to correct course or face the consequences. nypost.com

DA Ends Police of Not Prosecuting Theft of Necessary Items
Dallas County DA Rescinds Controversial Policy on Theft of Necessary Items

District attorney ends 2019, says avoiding prosecuting people who commit thefts out of desperation has had no impact on the crime rate

Newly re-elected Dallas County District Attorney John Creuzot is ending a controversial policy enacted during his first term in office. Creuzot said in a statement received Monday that his office's policy of not prosecuting thefts of necessary items like food, diapers, or baby formula was being rescinded.

The Dallas County DA said revisiting the policy was a promise he made during his recent campaign and that after taking another look at the policy and the impact it made that it had no impact on crime.

The policy was put in place to avoid prosecuting people who commit thefts out of desperation due to hunger and poverty, he said.

'Through data analysis and conversations with community organizations, retailers, and independent loss prevention specialists, I found the policy had zero effect on crime in the county - positive or negative,' Creuzot said. 'I have come to the understanding that this policy is more aspirational than realistic and rather than helping those in need, I have watched that population, and primarily people of color, be blamed for a rise in crime.'

"Well, there's no statistical data because people didn't call," said Dallas Police Association President Mike Mata. "Your mom and pop store owners didn't even bother to call 911 because they knew nothing was going to happen."

"It was a policy that didn't need to be broadcasted…It sent a bad message to that criminal element that it almost gave them a pass to go ahead and commit a crime," he said. The policy change is effective immediately. nbcdfw.com

Artist Urges Fans to Shoplift from Guess Store
Banksy Tells Shoplifters To Steal From Guess, Says Company 'Helped Themselves To My Artwork'
The anonymous and unconventional graffiti artist Banksy posted an unusual request on Friday, asking any potential shoplifters among his fanbase to visit the Regent Street Guess store in London and "help themselves."

Banksy wrote the pro-shoplifting message on Instagram in response to some of his iconic designs being used in a Guess clothing collection. The collection features t-shirts and jackets imprinted with Banksy's "Thug for Life Bunny" displayed in front of a blown-up backdrop, which featured the artist's famous image of a looter throwing a bouquet of flowers. On Instagram, Banksy wrote:

"Attention all shoplifters. Please go to Guess on Regents Street. They've helped themselves to my artwork without asking, how can it be wrong for you to do the same to their clothes?"

It's unclear how serious Bansky's post really was, or if the artist was personally consulted about the clothing line before it went into production, but the offending Guess collection is in partnership with the company Brandalised, which reportedly has a license to commercialize and use Banksy's artwork on goods. forbes.com

Union Cries Retaliation for Being One of the First Unionized Stores
Starbucks to close another Seattle store, citing safety concerns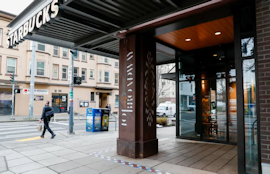 The Seattle-based company said that its attempts to address the safety concerns at the location were not effective.

"Unfortunately, despite several mitigating efforts, safety and security incidents at our Broadway and Denny store have continued to escalate," Andrew Trull, a Starbucks spokesperson, said.

In July, Starbucks announced the closure of five stores in Seattle and 16 nationwide citing safety concerns. One of the Seattle stores was also in Capitol Hill, on Olive Way. The Starbucks Workers Union countered the company's claim, saying it is a tactic to slow down unionization campaigns. seattletimes.com

Times 'reporting' on Adams & midterms is a classic case of progressive denial on crime

Since Columbine in 1999, Colorado continues to be scarred by mass shootings
---

COVID Update

650.8M Vaccinations Given
US: 100.2M Cases - 1.1M Dead - 97.8M Recovered
Worldwide: 643.6M Cases - 6.6M Dead - 622.7M Recovered


Private Industry Security Guard Deaths: 362
Law Enforcement Officer Deaths: 814




'Tis the Season for Superspreader Events
Be wary of COVID transmission this holiday week, experts warn
With new coronavirus strains rapidly circulating, health officials are urging people to be vigilant during Thanksgiving holiday travel and gatherings. With evidence that the aggressive new subvariants are proving resistant to two prominent drug treatments used for immunocompromised COVID sufferers, UCSF is discontinuing use of those drugs.

The vaccine-evading omicron variants BQ.1 and BQ.1.1 are cementing their dominance of COVID cases in the U.S., according to the latest monitoring from the Centers for Disease Control and Prevention. Together the two account for half of the cases, according to weekend data from CDC's genomic surveillance system that tracks the spread of the coronavirus, roughly splitting that 50% of all COVID cases between them.

The once- dominant B5 subvariant continues declining in prevalence, accounting for about a quarter of COVID cases, down from a third a week earlier. While BQ1 and BQ.1.1 spread rapidly and are adept at resisting vaccines, experts say they do not appear to cause more potent illness. sfchronicle.com

More Confusion Surrounding COVID Workplace Rules
Regulatory Update: California Employers Face COVID Rules Uncertainty
Due to a new state law and looming regulatory changes to existing rules, starting on Jan. 1, 2023, California's employers must adhere to a new version of the state's COVID-19 standards dictating how they handle coronavirus outbreaks among their workers.

To make matters confusing, a new state law was enacted last October that extends the general exposure notification requirement imposed on employers until Jan. 1, 2024. The earlier requirement had been slated to expire at the end of this year.

In a separate development, the state Division of Occupational Safety and Health (Cal/OSHA) earlier this year proposed a two-year "permanent" or "non-emergency" COVID standard that is intended to replace the Emergency Temporary Standards (ETS), an exhaustive list of requirements adopted by the state earlier in the pandemic. ehstoday.com

Biden's seeks $10B in new COVID funding

Scientists working to develop new lab-made antibodies to fight covid
---

Macy's Thanksgiving Day Parade

What It Takes to Put on the Macy's Thanksgiving Day Parade, by the Numbers
From the pounds of confetti used to the amount of hours put in, Macy's added up all of the elements that bring the parade to life as we countdown to the 96th celebration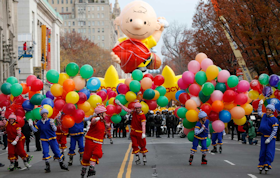 2.5 Mile Route - The parade route twists and turns down the streets of Manhattan, starting on West 77th street and Central Park West and ends in front of the iconic Macy's flagship store on 34th street in Herald's Square.

Fun Fact: Two to three million people line the streets to get a glimpse of the action, according to NPR.

80 to 100 Balloon Handlers - Magic wouldn't be in the air if the balloons didn't fly high in the sky. We're not just talking about little latex balloons on a string. We're talking giant balloons typically guided by 80 to 100 uniformed handlers!

28 Floats - There may have only been 28 floats per year in recent years of the parade, but each one is comprised of hundreds of different set pieces and structural elements. The floats don't drive themselves, though, as they are towed by trucks driven by members of New York City's Theatrical Teamsters union, Local 817. The drivers are even supposed to wear jackets and ties for parade duty, according to Car and Driver.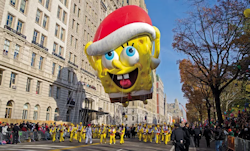 4,500 Volunteers - The Thanksgiving Day Parade marks Macy's single biggest volunteer event of the year. More than 4,500 volunteers are credited for keeping the parade alive, from the handlers that guide the balloons along the route to the variety of themed clowns that bring the energy early in the morning.

50,000+ Hours of Labor - There's a tight deadline that must be met since the annual parade falls on Thanksgiving — which means that the Parade Studio team works around the clock, 365 days a year. The team consists of approximately 27 painters, carpenters, animators, sculptors, welders, scenic/costume designers, electricians and engineers. people.com

Celebrity trailers for Macy's Thanksgiving Day Parade destroyed in NJ fire

The D&D Daily's Previous Macy's Thanksgiving Day Parade Coverage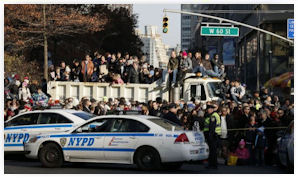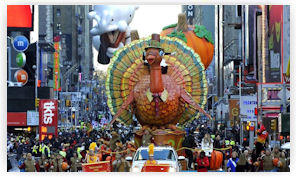 Macy's Annual Thanksgiving Day Parade:
How an Old-School Tradition is Meeting Modern-Day Security Threats
2018 | 2019 | 2020 | 2021

---

Lawsuits Coming?
Disabled Shoppers Struggle With Inaccessible Self-Checkouts

Blind people, wheelchair users and others say the design of typical self-service machines prevents them from shopping independently

Stores' self-checkout machines can annoy shoppers with error messages about unexpected items in the bagging area and other hiccups. But for some disabled people, they are often unusable.

Blind people can have trouble navigating the touchscreens. Deaf people might not be able to troubleshoot on kiosks that connect to a customer-service worker located somewhere else. And wheelchair users sometimes can't reach or see the screens, or fit their chairs comfortably in the space allocated to each checkout.

The problem is spreading as companies continue to install self-service transaction machines around the world, some disabled people and disability-rights activists say. It also has the potential to put the brakes on companies' efforts to automate much of the shopping experience in the name of speed and cost savings, as lawyers and lawmakers begin to scrutinize accessibility in a retail context.

In the U.S., 30% of grocery transactions were completed using self-checkout in 2021, up from 18% in 2018, according to research from FMI. wsj.com

Congress Accuses Walmart of Discrimination
Walmart fired Black hourly employees twice as often as their white coworkers at the pandemic's start, congressional report says

Congressional report finds Walmart laid off double the amount of Black workers during the pandemic.

During the start of the coronavirus pandemic, Black hourly employees at Walmart were fired nearly twice as often compared to their white colleagues, according to a recent congressional report. The House Select Subcommittee on the Coronavirus Crisis examined staffing inequities at 12 large companies between 2019 and 2021.

"Walmart had some of the largest racial inequities of the surveyed companies when it came to employment outcomes," the report says. Other companies reviewed in the report included Walt Disney, Oracle, and Chevron.

The findings come as Walmart, the country's largest private employer, has made a big push to improve racial diversity in both its store-level and managerial ranks.

During the summer of 2020, when thousands of protesters took to the streets following the police killings of George Floyd and Breonna Taylor, Walmart pledged to do more to address systematic racism – including a $100 million donation to establish a new center on racial equity.

As of July 29 this year, Black workers comprised roughly 21% of Walmart's 1.6 million US workforce, according to the Walmart's culture, equity, diversity, and inclusion 2022 mid-year report.

The congressional report found that while Black salaried workers were promoted at a higher rate than white salaried workers (36.2% to 28.0%), Black hourly workers were promoted at a lower rate than white hourly workers (8.7% to 11.1%). businessinsider.com

Balancing Easy Returns & Skyrocketing Costs
The Smartest Ways for Companies to Manage Product Returns

Customer returns are way up over the past couple of years. How can companies make it easy for customers, without seeing their costs skyrocket?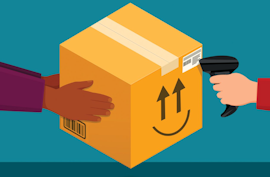 From 2019 to last year, the rate of returns in the U.S. more than doubled to some 16.6% of retail sales—meaning $761 billion of goods were returned in 2021, according to the National Retail Federation and Appriss Retail. At the same time, returns are becoming more costly, with shipping and labor costs rising.

So companies have every reason to make returns more difficult. Except for one thing: the consumer.

"Customers value the ability to return something so much that it might change their willingness to purchase, and it might affect… future engagement with the company," says Andrew Petersen, associate professor of marketing at Pennsylvania State University. "There's an optimal balance between what product returns can do for you from a customer perspective, and then what they cost you from an economic perspective."

So the goal for companies is a tricky one: How do you have return policies that are flexible enough to keep customers, but not so costly that companies lose money? And even better, is there a way to use the return experience to actually increase sales rather than just be a drain on company results?

● Make it easy
● Let customers return things at different places
● Stop requiring printed return labels and boxes for online returns
● One size doesn't fit all
● Let customers keep the item—sometimes
● Use technology to help root out fraud
● Use returns data to improve the product lineup and buying experience wsj.com

NRF Calls on Congress to Take Action to Avert a Catastrophic Rail Strike
"Millions of hardworking Americans rely on the freight rail system for their jobs and the economic security of our country. A nationwide rail strike during the peak holiday season will be devastating for American businesses, consumers and the U.S. economy.



"American businesses and families are already facing increased prices due to persistent inflation, and a rail strike will create greater inflationary pressures and will threaten business resiliency. Congress must intervene immediately to avoid a rail strike and a catastrophic shutdown of the freight rail system.

"Smooth and stable operations on the rails is absolutely crucial this holiday season and should not be derailed by a rejection of the contract. Eight of the 12 unions have ratified the agreement, while four have rejected it. The parties must work out the issues and ratify the contract without a disruption to the system. If not, Congress must step in to prevent a strike before the end of the cooling off period on December 8."

According to a report from the Association of American Railroads, a nationwide rail shutdown could halt nearly 7,000 freight trains and cost more than $2 billion a day. nrf.com

Sally Beauty Supply announces 100s of store closures next month

Sheetz is selling unleaded 88 gas for $1.99 a gallon for Thanksgiving

Updated list: These stores will be closed on Thanksgiving


Quarterly Results

Capri Holdings Q2 total revenue up 8.6%
Versace revenue up 9.2%
Jimmy Choo revenue up 3.6%
Michael Kors revenue up 9.2%

Dollar Tree Q3 comp's up 6.5%, DT comp's up 8.5%, FD comp's up 4.1%, consolidated net sales up 8.1%

Urban Outfitters Q3 Retail comp's up 4%, Retail sales up 2%, Wholesale sales down 3%, net sales up 4%

Tapestry Q1 revenue up 2%
Coach net sales flat
Kate Spade net sales up 7%
Stuart Weitzman net sales down 2%

Abercrombie & Fitch Q3 Hollister net sales down 12%, Abercrombie net sales up 10%, net sales down 3%

American Eagle Q3 Aerie comp's down 3% - sales up 11%, AE comp's down 10% - sales down 11%, digital down 5%, total revenue down 3%

Best Buy Q3 domestic comp's down 10.5% - sales down 10.3% - digital down 11.6%, Intern comp's down 9.3% - sales down 14.9%, Enterprise comp sales down 10.4%

Burlington Stores Q3 comp's down 17%, total sales down 11%
---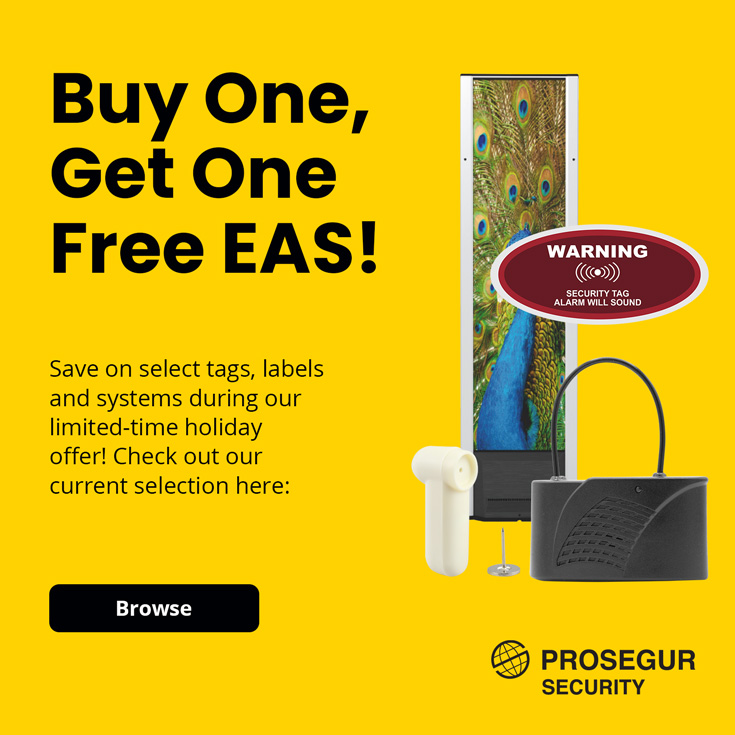 ---
More Online Shopping Means Greater Cybersecurity Risks
Holiday Shopping Online: Safety on Black Friday, Cyber Monday

What are the latest online security tips as we head into another holiday season? What's the best cyber advice, and what shopping trends should you watch out for?

Two years ago, as we were heading into the first holiday season in a century amid a global pandemic, everything about shopping changed. At that time, I wrote a blog that proclaimed, "COVID-19 Turning Black Friday into 'Cyber November.'" Here's an excerpt from the way we were:

"Move over Black Friday and Cyber Monday, because our global pandemic is changing our new normal — again. In 2020, holiday shopping is more virtual than ever, with deals coming earlier in November.

"While experts are predicting more online shopping than ever before between now and the end of the year, at the same time, the pandemic has driven more working from home and more cyberthreats in the public and private sectors."

Tried and Tested — using websites that are globally known, such as Argos, Amazon and Curry's, is a good way to avoid any nasty surprises. Even if it is a couple of pounds more, it is worth knowing where your money is going and that your purchase will be tracked and delivered.

Check for the padlock icon when at the checkout. Secure Sockets Layers (SSL) are used to ensure data is encrypted before being transmitted across the web. It is also an indication that an organization has been verified. Keep an eye out for HTTPS in the address bar rather than HTTP, as this highlights that a site uses SSL.

Use antivirus software that will warn you of potentially dangerous sites in search results as well. Look for suspicious emails, as well as suspicious calls and text messages. Never click on a link you are unsure of, and never provide personal information over the phone. govtech.com

FBI Trying to Catch Up with Ransomware 'Geek Squad'
Ransomware: Did Law Enforcement Lose Ground Early On?

Renee Dudley Says FBI Culture Used to Alienate Those With Cyber Skills

A decade ago, ransomware was one of the internet's petty street crimes. But it has now evolved into a major threat to enterprises and sometimes, a national security concern.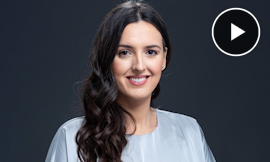 Did the FBI take ransomware as seriously as it should have in the early days? Renee Dudley, a technology reporter with ProPublica, says it didn't.

The reason traces back to a culture at the agency that didn't have much respect for people with cyber skills, calling them the "geek squad." Cyber skills were undervalued and at odds with an often macho culture at the agency, she says.

As a result, agents with cyber skills "were fleeing the bureau," says Dudley, the co-author of "The Ransomware Hunting Team," a recently released book about a band of technical experts who tirelessly work to find technical mistakes in ransomware to help victims unlock files. "Retention for agents in the cyber division was not good, she says.

Dudley says the agency these days takes ransomware very seriously, and it has been working to change its culture to attract people with the digital skills the agency needs. In this audio interview with Information Security Media group, Dudley also discusses:

● How the Netherlands uses "off-center" targeting to disrupt cybercrime and ransomware gangs;
● If banning ransom payments is a viable legislative option to fight ransomware;
● If anti-ransomware plans by governments will affect cybercriminal gangs. govinfosecurity.com

Government Sounds the Alarm Over Ransomware
Decoding the government's dire ransomware warnings

Despite the government's best efforts, squashing ransomware still remains one of U.S. cyber officials' toughest tasks.

During public appearances at the Aspen Cyber Summit earlier this week, government officials gave a rare glimpse into just how difficult ransomware is to fight. "We've only seen the problem continue to get worse, even with all of the efforts we've made," said Paul Abbate, deputy director of the FBI, during the summit.

"Ransomware continues to happen at unacceptable levels," said Rob Silvers, the Department of Homeland Security's under secretary for strategy, policy and plans, at the event. "We see enough attempted intrusion, and successful intrusions, every day that we're not letting our guard down even a little bit."

The U.S. government has thrown all of its resources at the ransomware problem since an attack forced the Colonial Pipeline to shut down last year. But that still isn't enough to deter ransomware criminals.

In recent months, most government officials have either focused their public remarks about ransomware on the work they're doing to fight ransomware or on the success those efforts have had. The White House hosted a group of 36 other governments earlier this month to discuss their counter-ransomware efforts. axios.com

Remote Work's Ongoing Cybersecurity Impact
How remote working impacts security incident reporting

Security teams must update their security incident reporting policies and processes to account for remote work or risk exposure to increased threats.


The ability for employees to work remotely comes with many benefits, from better work-life balance to lower expenses to higher productivity. But a widely dispersed workforce can pose some great challenges for security teams, not least of which is how remote work affects security incident reporting. With companies growing more accustomed to implementing security technologies and processes better attuned to mass remote working, incident reporting has the potential to become a major stumbling block.

Along with introducing and maintaining such protocols as remote-appropriate identity access and authorization practices, security teams must also review and adjust their reporting policies to reflect the nature of remote work or expose their organizations to significant security threats.

Having a remote workforce can create an overload of security incidents simply due to the diversity of networks created by a multitude of user home or remote setups, as opposed to an office environment whereby everyone is on the same network, Forrester Senior Analyst Paddy Harrington tells CSO. "It's one thing managing 12 networks because you have 12 offices, but if you have 1000 employees, 900 of which are remote, you have 912 networks to be concerned with. This means that incidents, including those that are reported, are going to vary a great deal more because everybody's home network is different." And that can lead to alert fatigue for security teams if even just a fraction of incidents are reported, Harrington says. csoonline.com

How Xi Jinping leveled-up China's hacking teams
China's investments in cybersecurity education set the stage for a new, more prolific era of digital espionage

Microsoft Warns of Rise in Stolen Cloud Tokens Used to Bypass MFA

DraftKings says no evidence systems were breached following report of a hack

5 free resources from the CISA
---

---

Avoid Holiday Phishing Scams
Make sure you're shopping smart this holiday season by with these quick tips:

• Shop only through trusted sources. Check to see if a website is encrypted with SSL by looking for a closed padlock logo in your web browser's address bar or if the URL begins with https:// (instead of http://).

• Do not provide private information, such as login credentials or credit card information, via email. Trusted retailers and banks will never ask customers to email them this information.

• Shop with your credit card instead of your debit card. If you fall victim to credit card fraud, you can more easily file a claim to dispute the charges. With your debit card, you might just lose your money and never get it back.


Amazon Told to Stop Firing Union Organizers
Federal Judge Orders Amazon to Stop Firing People for Organizing

A cease-and-desist order filed against the company demands it stop retaliating against unionizing workers.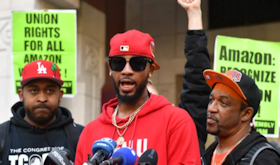 A federal judge filed a cease-and-desist order against Amazon on Friday, demanding that the company stop firing its employees for participating in union organizing.

The court order, filed in the Eastern District of New York by District Judge Diana Gujarati, demands that Amazon cease and desist from "discharging employees because they engaged in protected concerted activity" and "in any like or related manner interfering with, restraining, or coercing employees in the exercise of the rights guaranteed to them by Section 7 of the National Labor Relations Act."

The order was a response to a petition filed by Gerald Bryson, a former Amazon employee who in 2020 was fired for protesting the company's lack of safety protocols regarding COVID-19. Bryson worked at JFK8, the company's Staten Island warehouse which has since become famous as the first Amazon facility to successfully unionize, earlier this year. He had participated in multiple protests alongside then-worker Christian Smalls, who is now the president of the Amazon Labor Union.

At the time, the National Labor Relations Board found that Amazon had illegally retaliated against Bryson by terminating him, and demanded that it reinstate him. Judge Gujarati's order denied Bryson's request to get his job back because, it claimed, it would not have a significant effect on workers' willingness to organize.

"This is of huge significance," said Seth Goldstein, a lawyer for the ALU. "This is a national cease-and-desist order. That means that wherever in the country they violate it, theoretically the National Labor Relations Board can immediately seek a Contempt of Court order. A federal judge is not happy when a party violates their rule—there can be sanctions of all types." vice.com

Both Online Sales & Fraud Attempts Surge This Holiday Season
Retail sales, fraud attempts to augment during holiday shopping season

According to ACI Commerce, retailers can look forward to growth in both online sales and fraud attempts this holiday season.

Retailers can look forward to growth in both online sales and fraud attempts this holiday season.


According to analysis of millions of e-commerce transactions conducted by digital payments software provider ACI Commerce, transaction volume is expected to rise expected to rise 15% during the October to December 2022 holiday shopping season.

ACI says that these spending predictions reflect that consumer optimism is holding strong, despite inflationary pressures and limited inventory. The 2022 forecast is slightly ahead of ACI's 2021 holiday e-commerce forecast of 14% growth in transactions.

Fraudsters targeting high-value items

According to ACI data, the volume of "friendly" (chargeback-related) fraud increased 22% and the average transaction value grew 39% from January through September 2022, when compared to the same period in 2021. The data also shows that account takeover fraud doubled in the same timeframe compared to 2021.

"We're seeing a significant increase in the average ticket value of friendly fraud, indicating that fraudsters are targeting high-value items like electronics and travel," said Erika Dietrich, head of fraud management and payments analytics, ACI Worldwide. "We expect this trend to continue into the 2022 holiday season and encourage merchants and shoppers to be vigilant. Orchestration between merchants' fraud prevention and payment strategies will be crucial to protect all entry points and adapt to changing fraud behaviors and payment channels at the same time." drugstorenews.com

Be On Alert This Coming Black Friday
Beware Online Shopping Scams This Holiday Season!
Nearly 100 million Americans have fallen victim to online shopping scams, it was revealed today, as 112 million US shoppers prepare to embark on the biggest bargain hunts of the year1.

Research from cybersecurity company NordVPN can reveal that 37% of Americans have been scammed while shopping online — equivalent to 95.6 million people.

With Black Friday less than a week away, cyber scammers have their sights on the four in five Americans who might take part in the event — 43.2% of US shoppers say they'll head online for Cyber Monday, Black Friday or the Christmas sales, with a further 37.7% still to decide.

The task of online criminals is being made easier by the millions of US consumers prepared to offer up a treasure trove of personal information in exchange for an extra markdown or freebie — and those who have already been scammed are at the front of the queue.

One in ten (10.5%) would hand over their credit card details, 7.6% would give their social security number and one in eight (12.2%) would reveal where they worked. A further 7%would even reveal their children's names for the chance to bag an extra bargain. Those people who were willing to disclose their social security number were nearly TWICE as likely to have been scammed.

All told, 88.6% of scam victims are still willing to hand over at least some personal data to land a bonus gift, discount or free service.

The study also revealed that 18.8% of Americans consider the security of websites their lowest priority when shopping online. By comparison, price was the biggest driver, with 30.1% of people choosing it as their chief concern. sanangelolive.com

Amazon to begin locking out some laid-off employees on Wednesday
Amazon is locking some laid-off employees out of its offices and their company-issued laptops on Wednesday, about a week after the company started notifying workers that their positions were being cut.

DroneUp has partnered with Walmart to make home deliveries even faster
---
Memphis, TN: Police searching for shoplifters - some with guns - who stormed Walmart and took merchandise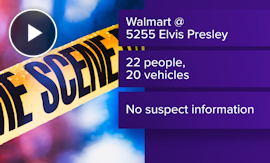 Memphis Police are searching for nearly two dozen people they said stormed a Walmart to steal merchandise. MPD investigators said about 9 p.m. Sunday, about 22 suspects – some of them armed – went into the Walmart store on Elvis Presley, south of Holmes Rd. According to the police report, the suspects broke a window in the automotive section of the store and entered, then began stealing speakers, flat screen TVs, shop vacs, car batteries, two Black Panther scooters from the kid's section, and more. Police said the group grabbed the merchandise and then took off out of the store.

Investigators said the mass of shoplifters left the store in about 20 different vehicles - described as Infiniti, Dodge, Chrysler, and Kia models. The police report said there was surveillance video of the incident, which has not been released. According to the police report, one security guard recognized another suspect who they said came in through the front door, grabbed a speaker and threw it in a cart, then tried to leave. The report said the guard recognized the suspect from 201 Poplar. The report said the suspect told the guard "he thought the others were gone now as a ruse to escape" and took off. localmemphis.com

Fenton, MO: Four women face $12,000 felony theft charges at Kohl's
Four women facing felony stealing charges in St. Louis County were arrested outside the Kohl's store, 2150 Michigan Ave., in Arnold after allegedly stealing more than $12,000 worth of cosmetics from the Kohl's store in Fenton, Arnold Police reported. Lavina Ghelmegeanu, 33, of Austin, Texas; Desdemona Dila, 39, of Houston; Ana Curueru, 31, of Conroe, Texas; and Ecsmira Vasile, 32, who had no local address listed, were charged with stealing $750 or more, a class D felony punishable by up to seven years in prison, court records show. The women are Romanian, Arnold Police reported.

At about 2 p.m. Nov. 11, a Kohl's employee called Arnold Police to the store after being informed by the Fenton store that four women were suspected of stealing cosmetics from that location earlier that afternoon. When officers arrived at the Arnold store, the women were leaving and got into a Honda Odyssey van that had a Texas license plate, the report said. The officers stopped the van after it left the parking lot, and they allegedly found a trash bag of cologne and perfume in the bag, according to the report.

The women allegedly were found with more than $22,000 worth of stolen property when they were arrested, St. Louis County Police reported. Police reported the women were not found with any items from the Arnold Kohl's, but investigators believe the women were responsible for similar thefts at Kohl's stores in the area, St. Louis County Police reported. myleaderpaper.com

Portland, OR: 3 teens arrested in stolen vehicle after burglaries at several SE Portland pot shops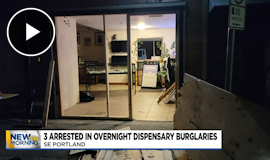 Three teenagers were arrested after multiple marijuana dispensaries were burglarized overnight, according to the Portland Police Bureau. The suspects are accused of burglarizing Nectar at 9222 Southeast Woodstock Boulevard around 1:30 a.m., Eden Cannabis at Southeast 60th and Southeast Foster around 2:10 a.m. and Five Zero Trees at 10209 Southeast Division Street around 3:10 a.m. According to police, the suspects used stolen Kia's to drive through doors, giving them entry into the stores. PPB Air Support helped officers in following the stolen car until it stopped. The three suspects, all boys between 14 and 15 years old, were arrested and booked into the Juvenile Detention Center. kptv.com

Berks County,. PA: 3 suspects sought in Caernarvon Walmart theft investigation
On October 22, 2022 between 9:03-9:20pm, three people arrived at the Walmart located at 100 Crossings Blvd and loaded carts with computers and TV's. Police say one actor left the store while the other two remained near a rear side door with the carts. A black Jeep Grand Cherokee pulled up to the side door as they two males were exiting with the carts. Investigators believe these same people, and vehicle, are responsible for at least 9 other related Walmart thefts in Somerdale, NJ, Norristown, PA, Audubon, NJ, Middletown, DE, Hamburg, PA and Boothwyn, PA. In addition, the suspects are known to have hit the same location multiple times. On October 16, 2022 at 10:45pm, police say they were in the Walmart in Tilden Township, and committed a similar theft where an employee confronted them. One suspect then lifted his shirt to display a firearm and made a verbal threat to the employee. berksweekly.com

Abilene, TX: Two suspects caught stealing from Abilene stores say they were 'shoplifting for the holidays'
Clarissa Davis – Theft of Property, Evading Arrest, Criminal Trespass. Davis was contacted after she took $334 worth of items from an Abilene store without paying. She was seen walking around after the theft. When officers tried to contact her, she fled on foot and ran away. After she was apprehended, she admitted to stealing the items "since Christmas was coming up". She had been warned from the property before. Michael Rogers – Theft of Property. Rogers was contacted in reference to a theft at an Abilene store. He told investigators he did steal property because "he was in need for the holiday season." bigcountryhomepage.com
---

---

Shootings & Deaths
One dead, 16 injured after driver crashes into Massachusetts Apple store: victim identified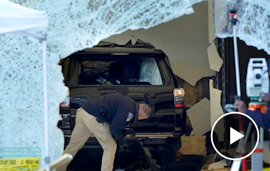 An SUV crashed into a Massachusetts Apple store Monday, killing one person and injuring 16 others, authorities said. The vehicle, a 2019 Toyota 4Runner, crashed through the front glass window of the store and was still lodged against the back wall of the store at the Derby Street Shops, as of early afternoon, and Hingham police called for a tow truck to remove it. "This morning was an unthinkable morning and people are trying to get through it and process what happened," Plymouth District Attorney Timothy Cruz said at a news conference. "This investigation is active and ongoing." Several calls were made to 911 around 10:45 a.m. about the crash, prompting first responders to rush to the scene before finding multiple people injured. "A dark-colored SUV appears, went through at a rate of speed undetermined, through a … glass window and struck multiple people," Cruz said. Some people had been pinned against a wall by the vehicle, police officials said. The person killed was identified by authorities as 65-year-old New Jersey resident Kevin Bradley. foxnews.com

Indianapolis, IN: Man critically wounded in shooting outside near liquor store
Police say a man was critically injured in a shooting outside a liquor store on the near east side of Indianapolis on Saturday night. IMPD officers were called at around 7 p.m. to a shooting at 2725 E. Michigan St., which is the address for Rural Inn, a liquor store on the corner of the intersection of East Michigan and North Rural streets. Police told 13News that the shooting happened outside the store. When officers arrived, they found a man who had been shot. That man, who police have not identified, was taken to the hospital in critical condition. wthr.com

Chatham County, GA: Shooting at Food Lion store leaves 1 man injured
A suspect is in custody after shots were fired at a grocery store in Chatham County on Saturday night. According to the Chatham County Police Department, the shooting happened at the Food Lion on King George Boulevard. The victim, a man, was taken to a nearby hospital for treatment, according to CCPD. Detectives were on scene for hours on Saturday gathering evidence and information. wjcl.com

Gardendale, AL: Pawn Store owner fires at possible robbery suspect
The owner stated that a man came into the store and demanded money. The owner stated that the suspect had his hand inside his coat leading him to believe he had a gun. The owner fired his own handgun at the suspect and fired. No injuries were reported, the suspect fled. This is the first incident like this in the 32 years of the store's operation. wbrc.com

---

Robberies, Incidents & Thefts
New clues in Brink's heist mystery? Video shows 'suspicious' men at jewelry show
The man in dark jeans and a black windbreaker sat on a folding chair near the back of the San Mateo County Event Center. He sported an earpiece and wore a blue surgical mask that obscured much of his face. His presence may have gone unnoticed if not for the event that had just taken place there: the International Gem and Jewelry Show. It was a little after 5 p.m. on July 10, and the expo had ended. Dozens of exhibitors were packing up the contents of their glass showcases, which sparkled with jewelry worth tens of millions of dollars. At that point in the day, only authorized personnel were allowed inside the exhibition hall, so the man drew the suspicions of Brandy Swanson, the show's manager and a self-professed "mama bear" who looks out for the event's vendors.
The man, she said, was watching the jewelers. Swanson said she confronted him, shouting, "Get up. Get out of here. What are you doing?" He told Swanson he didn't speak English, but she was undeterred. "A security guard came up, and I said, 'You follow him out of the front door,'" Swanson said. Once outside the event center, the man in the windbreaker was joined by another man who wore a matching surgical mask. A show staffer took photographs of the men and the silver Honda Civic they drove off in, Swanson said.
The incident, and the appearance of other suspicious men in and around the event center that day, would take on increased significance just hours later — when a Brink's big rig transporting the wares of jewelers who'd participated in the show was burgled at a Grapevine truck stop. The July 11 theft occurred while the 18-wheeler paused at the Flying J Travel Center in Lebec around 2 a.m. Thieves stole 22 bags of jewelry that, in all, could be worth about $100 million, though the value of the haul is in dispute.
The criminals pulled off the heist despite, Swanson said, exhibitors and Brink's representatives having been warned of the troubling activity at the show. And she, for one, sees a possible connection.
latimes.com
Baltimore, MD: Video captures one of several smash-and-grab burglaries along York Road in Baltimore
In a three-hour span early Monday, police said at least eight businesses were broken into along York Road in Baltimore, and into Baltimore County near Towson. Five storefronts in the Belvedere area and at Anneslie Shopping Center on the Baltimore County line had their windows smashed, reports WJZ's Stephon Dingle. Three businesses were targeted hours later in South Baltimore near Cherry Hill, police said, but it's unclear if it is related to the York Road incidents.
cbsnews.com
Henderson, NV: Jewelry store owner warns other business owners to 'stay vigilant' after burglary
George Tyler, owner of My Jewelers in Henderson, says after his store was burglarized on Thursday. Tyler is warning others to be vigilant. At approximately 11 p.m., at least two suspects broke into Tyler's business, brought in a garbage can, and ransacked through the entire place. "They took all of our watches and our silver stuff, and my cash drawer that only had change in it," said Tyler. He says he was shocked to come in Friday morning only to find out his business was nearly destroyed.
ktnv.com
Wilmington, DE: Update: Suspect indicted for beating of Wilmington jewelry store owner during robbery
A suspect in the brutal beating of the owner of Solid Gold Jewelers on West 9th Street in Wilmington has been indicted on six felony charges - seven charges in all - that could land him a prison term of between 8 and 107 years if convicted. Wilmington Police announced the arrest of 39-year-old Calvin Ushery Jr. on September 23rd. A video had been circulated that showed the suspect later identified as Ushery jumping the counter of the store after being let inside, pistol-whipping the owner, stomping him in the head or kicking him, then hitting him with a hammer during the violent robbery.
wdel.com
Tampa, FL: Burger King manager used headset to alert drive-thru customer to call 911 during robbery
A manager at a Burger King in Tampa used her quick thinking to alert a customer in the drive-thru line to call 911 during a robbery, police report. Just after 5:30 p.m. Friday, Nov. 18, police said a man entered a Burger King nearby West De Leon Sreet and South Dale Mabry Highway "demanding free food from the employees." The employees reportedly refused his demand. That's when surveillance video released by Tampa Police Department shows the man appearing to yell at the cashier counter before pulling out a set of pliers from his pocket and walking toward them. The man banged the pliers on the counter, struck a cash register and knocked it over before leaping over the counter "where he continued to making threats," police said. That's when the manager "discreetly" let a drive-thru customer know through her radio headset that they were in danger and to call 911. The manager was also forced to give the man food. Police quickly arrived at the fast-food eatery and located the robber eating his food in the men's restroom. He's been identified as 50-year-old Hubert Credit, Jr. Officers ordered Credit to exit the stall, he complied and was taken into custody, Tampa police said. He was charged with robbery with a deadly weapon. There were no reported injuries during the robbery, authorities say.
wtsp.com
Houston, TX: Police to increase presence around stores, malls during holiday shopping season
Elk Grove, CA: Undercover officers to patrol shopping centers in Elk Grove to curb holiday retail theft
Los Angeles, CA: $1 Billion in Counterfeit Goods Seized in Los Angeles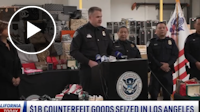 With the holiday shopping season in full swing, officials are warning consumers about buying from illegitimate sources. Recently, authorities in Los Angeles seized $1 billion worth of fake merchandise, which they say is a new record. ntd.com

UK: World Cup shirt sellers caught by police with staggering $600K worth of fake gear
● C-Store – Henrico County, VA – Armed Robbery
● C-Store – Philadelphia, PA – Armed Robbery
● C-Store – Wilton, ME – Robbery
● C-Store – Cullman County, AL – Armed Robbery
● Dollar – Lawrence County, PA – Robbery
● Gas Station – Dixon, IL - Burglary
● Hardware - Lincoln County, CO – Robbery
● Jewelry – Milford, CT – Burglary
● Jewelry - Tukwila, WA – Burglary
● Jewelry – Las Vegas, NV – Burglary
● Jewelry - N. Wales, PA _ Burglary
● Jewelry - Douglasville, GA – Robbery
● Jewelry - Tinley Park, IL - Robbery
● Jewelry - Springfield, MA – Robbery
● Jewelry - Pooler, GA – Robbery
● Marijuana – Portland, OR – Burglary
● Pawn – Gardendale, AL – Armed Robbery shot fired no injuries
● Restaurant – Tampa, FL – Armed Robbery
● Restaurant – Santa Fe, NM - Robbery (Panera)
● Tobacco – Ansonia, CT – Armed Robbery
● Vape – Fort Myers, FL – Burglary
● Vape – Washington, NC – Burglary
● Walmart – Memphis, TN – Armed Robbery
Daily Totals:
• 15 robberies
• 8 burglaries
• 1 shooting
• 0 killed

---

None to report.

Submit Your New Hires/Promotions
or New Position
See all the Industry Movement
---




Feature Your Job Here For 30 Days -
70% Aren't On The Boards
Post your job listing
---
Featured Job Spotlights
An Industry Obligation - Staffing
'Best in Class' Teams

Every one has a role to play in building an industry.
Filled your job? Any good candidates left over?
Help your colleagues - your industry - Build 'Best in Class' teams.

Refer the Best & Build the Best
Quality - Diversity - Industry Obligation

---



District Asset Protection Manager
Los Angeles, CA - posted November 17
As the District Asset Protection Manager you will lead administration of Asset Protection programs and training for an assigned district in order to drive sales, profits, and a customer service culture. Oversees Asset Protection Programs by providing leadership and guidance to Asset Protection teams and General Managers on methods to successfully execute programs in stores...



District Asset Protection Manager
Phoenix, AZ - posted November 17
As the District Asset Protection Manager you will lead administration of Asset Protection programs and training for an assigned district in order to drive sales, profits, and a customer service culture. Oversees Asset Protection Programs by providing leadership and guidance to Asset Protection teams and General Managers on methods to successfully execute programs in stores...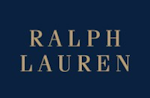 Asset Protection Associate
D.C. Area - posted November 4
The Asset Protection Associate (APA) is responsible for the detection, apprehension, or deterrence of customer and associate activity that could result in a loss to Ralph Lauren. APAs are also responsible for ensuring a safe environment for all customers, associates, and vendors. APAs promote and monitor compliance to Polo Ralph Lauren policies and procedures related to theft prevention, safety, and inventory control...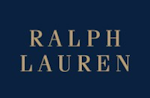 Asset Protection Associate
Riverhead, NY - posted November 4
The Asset Protection Associate (APA) is responsible for the detection, apprehension, or deterrence of customer and associate activity that could result in a loss to Ralph Lauren. APAs are also responsible for ensuring a safe environment for all customers, associates, and vendors. APAs promote and monitor compliance to Polo Ralph Lauren policies and procedures related to theft prevention, safety, and inventory control...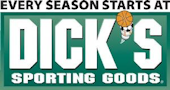 District Loss Prevention Manager - Seattle District
Seattle, WA - posted October 31
DICK'S Sporting Goods is seeking a Big Box Retail District Loss Prevention Manager to oversee LP functions in the Seattle district. You will be responsible for driving company objectives in profit and loss control, sales performance, customer satisfaction, and shrink results. District LP Managers are responsible for leading LP functions within a specific operations district and for collaborating with Store Operations and HR in an effort to prevent company loss...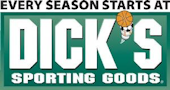 Store Loss Prevention Manager
Sunnyvale, CA - posted October 31
Store Loss Prevention Managers are responsible for leading Loss Prevention functions within a specific location and for partnering with Store Operations in an effort to prevent company loss. You will be responsible for driving company objectives in profit and loss control, sales performance, customer satisfaction, and shrink results...



Area Asset Protection Manager - South New Jersey
South New Jersey - posted October 11
In this role, you will embody Do The Right Thing by protecting People, Assets, and Brands. You will work in an energized, fast paced environment focused on creating a safe environment for our employees, teams, and customers; this is critical to driving our Brand Power, Enduring Customer Relationships, and exuding our commitment to Team and Values...



Field Loss Prevention Manager
Seattle, WA - posted September 27
The Field Loss Prevention Manager (FLPM) coordinates Loss Prevention and Safety Programs intended to protect Staples assets and ensure a safe work environment within Staples Retail locations. FLPM's are depended on to be an expert in auditing, investigating, and training...



Sr. Manager, Brand & Asset Protection - West
Pacific Northwest or California - posted August 29
As the Senior Manager of Brand and Asset Protection for North America, you will part of an innovative Asset Protection team, whose mission is to prevent, identify and mitigate risks to our business. You will support with the creation of foundational asset protection programming and will lead its delivery to our North American store base...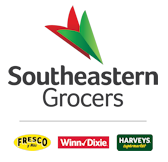 Region AP Manager (Florida - Treasure Coast Market)
Jacksonville, FL - posted June 17
Responsible for managing asset protection programs designed to minimize shrink, associate and customer liability accidents, bad check and cash loss, and safety incidents for stores within assigned region. This position will develop the framework for the groups' response to critical incidents, investigative needs, safety concerns and regulatory agency visits...



Corporate Risk Manager
Seattle, WA / Tacoma, WA / Portland, OR - posted June 14
Summary of Role and Responsibilities: A proactive approach to preventing losses/injuries, whether to our employees, third parties, or customer's valuables. They include but are not limited to cash in transit, auto losses, or injuries....



Loss Prevention Specialists (Store Detective)
Albany, NY; Hyannis, MA; Burlington, VT; Hartford, CT
- posted May 6
Detect and respond to external theft and fraud by working undercover within the store(s) you are assigned to. Working as a team with store management and associates in combating loss in the store(s). Developing and analyzing external theft trends, utilizing information in company reports and information gathered from store management and associates...

Retail Asset Protection Associate
Medford, MA; Brockton, MA; East Springfield, MA
- posted May 6
The Asset Protection Greeter role is responsible for greeting all customers as they enter the store, ensuring that customers see the Company's commitment to provide a safe and secure shopping environment, as well as deterring theft, shoplifting, or other dishonest activities...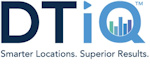 Regional Loss Prevention Auditor
Multiple Locations - posted April 20
The Regional Loss Prevention Auditor (RLPA) is responsible for conducting operational audits and facilitating training meetings in our clients' locations. The audit examines operational controls, loss prevention best practices, and customer service-related opportunities...
---

Featured Jobs

---

---

A survey showed that executives with "mentors" were more satisfied, got promoted more quickly, and even made more money than those who didn't have them. With this finding, it's obvious everyone should have one. It's a serious obligation and a serious relationship. Make sure your mentor is one that you want to emulate and one that will take it seriously. Finding a good mentor will be a difficult task and should not be taken lightly. Check them out on the web first because you can find out everything about everyone in about three minutes now on the web.


Just a Thought,
Gus




(content subject to approval)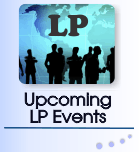 ---

Recruiting?
Get your job e-mailed to everyone... everyday
Post on our Featured Jobs Board!
Not getting the Daily?
Is it ending up in your spam folder?
Please make sure to add d-ddaily@downing-downing.com to your contact list, address book, trusted sender list, and/or company whitelist to ensure you receive our newsletter.
Want to know how? Read Here



36615 Vine Street, Suite 103
Willoughby, OH 44094
440.942.0671
copyright 2009-2019
all rights reserved globally