---
Protos Security Celebrates National Entrepreneur's Day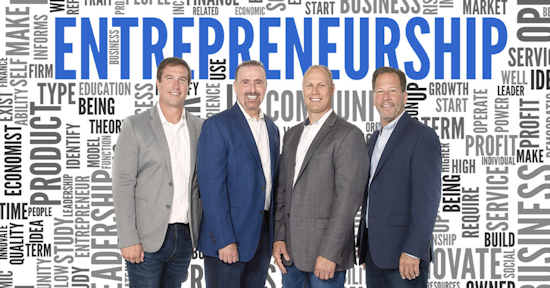 The Protos team has plenty to celebrate on Nov. 17 (National Entrepreneur's Day) with four exceptional founders. Two pairs of friends started two competing businesses that joined forces last year. Their combined knowledge – and cumulative 85 years of security experience – has led Protos to become a security industry leader with a network of 4,000+ security vendors.
1996: Robert Bond and Joseph Malone Sr. founded Honor Guard, a direct guard company

1999: The pair launched Security Resources as a nationwide managed service security company

2006: Chris Copenhaver and Patrick Henderson founded Protos Security to advance the industry through technology

2019: Security Resources became a Protos company, helping to position the company as a leader in managed, monitored and direct guarding
Protos began with a simple statement: "There is a better way." Through the leadership of these four entrepreneurs, the team has kept that spirit alive and is always seeking ways to improve processes, services and relationships. As the Protos team continues to grow to support the expanded service and technology offerings, the original entrepreneurial spirit will be a reflection point so Protos continues to drive innovation and remain uniquely positioned in the industry.

About Our Entrepreneurs

Chris Copenhaver, Protos Cofounder:
Chris is a graduate of the Virginia Military Institute with a BA in Economics and Business. His prior experience includes providing key information to high level decision makers in the technology and land building development industries. Learn more about Chris.

Patrick Henderson, Protos Cofounder:
Patrick is a graduate of the Virginia Military Institute with a BS in Civil Engineering. After working in civil engineering, he shifted into information technology and began seeking ways to innovate and improve on the service industry. Learn more about Patrick.

Joseph Malone Sr., Honor Guard & Security Resources Cofounder:
Joseph holds a BS in Accounting from Seton Hall University along with an MBA from Fairleigh Dickenson University and has been in the security industry since 1996. Prior to that, he owned and managed a Certified Public Accounting firm as well as several businesses and real estate ventures. Learn more about Joseph.

Robert Bond, Honor Guard & Security Resources Cofounder:
Robert holds a BS from the University of Delaware and has been in the security and investigative industry since 1987. He is a renowned, licensed private investigator in over twenty-five different states. Learn more about Robert.

Continuing the Protos Mission



Last year Southfield Capital made a strategic investment in the security space with the acquisition of both companies. Nathaniel Shaw was recently brought in as CEO of the combined company. "I'm thrilled to partner with Southfield Capital and the founders of Protos and SRI in continuing their momentum as a security industry disrupter. The creative entrepreneurship of Chris, Patrick, Joe and Bob lives on in the fabric of Protos as we continue to lead the industry in innovation," said Nathaniel.
---
---
Fred Manzitto promoted to Senior Manager, Security for FedEx Supply Chain

Fred has been with FedEx for nearly four years. Before his promotion to Senior Manager, Security, he served as Regional Security Manager since 2017. Before that, he spent nearly 12 years as Manager of Loss Prevention & Safety for Genco (a FedEx company). Earlier in his career, he held roles with Macy's, Mervyn's and Target. Congratulations, Fred!

See All the Executives 'Moving Up' Here

Submit Your New Corporate Hires/Promotions or New Position


---

Interface Security Systems: Product Innovation, Fanatic Customer Support Leads to Significant Growth
Brent Duncan, President and COO of Interface Security Systems, a leading provider of business security, managed network, unified communications as a service, and business intelligence was covered in an exclusive interview with Security Systems News.

He talks about the company's significant growth, expanded service offerings, technology infrastructure, strategic partnerships, and bright future heading into 2021.

Read the full interview here.


Agilence VP of Product Strategy Derek Rodner Featured in Los Angeles News Report on Pandemic Shopping
Thank you to KTLA and Christina Pascucci for the shout-out and the interview with Derek Rodner, VP of Product Strategy for Agilence, Thursday morning. Happy to set the record straight about the sales increases that grocery stores are seeing as a result of panic buying. Also excited to see that our customer Vallarta Supermarkets was able to confirm some of our findings. Watch Here

---

D&D Daily Confidential Benchmarking Survey:
Senior LP Pyramid Head Reporting Structure Survey
5 Questions - Less than 5 Minutes - Click Here

Industry Public Service
This survey is at the request of a retail CEO at no charge. No names or organizations will be identified and is not for sale. Please take the time to help a colleague and obtain your own copy.

Do you want a copy? Let us know. Copies limited to senior pyramid heads of LP & AP and C-level retail officers.
Privacy statement: All answers will remain anonymous and aggregated by sector.
The information is not for sale or reproduction.

---

COVID Update
US: Over 12.1M Cases - 258K Dead - 7.2M Recovered
Worldwide: Over 57.5M Cases - 1.3M Dead - 40M Recovered

Private Industry Security Guard Deaths: 225
Law Enforcement Officer Deaths: 145
*Red indicates change in total deaths

How much is 250,000 deaths? Enough to empty wide swaths of the country.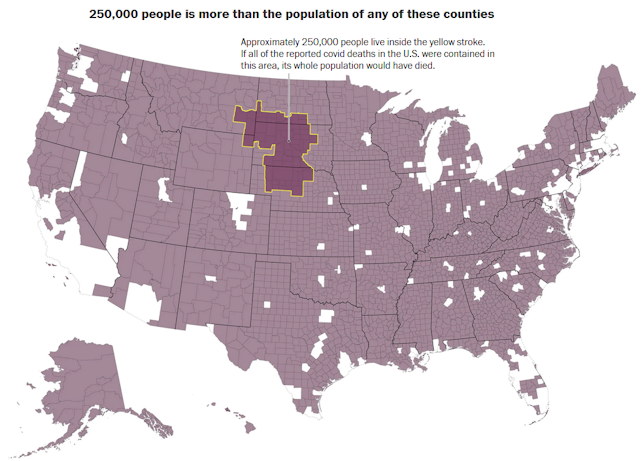 "Dark Winter" Coming
Retailers big and small look to Biden administration for relief
"If there is no government intervention and stimulus relief provided to small businesses, many more will not make it through the winter," said one small-business advocate.

More than 97,000 businesses have permanently closed over the course of the pandemic as states and counties issued public health orders to lock down storefronts to curb the fast-moving virus, according to estimates from Yelp.

Even well-capitalized retailers, such as Kohl's, L Brands — which owns Victoria's Secret and Bath & Body Works — and PVH, the parent company of Calvin Klein and Tommy Hilfiger, have had to cut staff and permanently shutter some stores.

Biden said as much in a speech Monday, when he warned again of a "dark winter" as the pandemic surges across the country, saying "things are going to get much tougher before they get easier." Biden has called on Congress to pass a stimulus bill immediately — a measure that could boost consumer spending and help small businesses weather the pandemic until a vaccine is widely adopted. Retail sales slowed in October as payroll gains lagged and government stimulus payments faded.

"If there is no government intervention and stimulus relief provided to small businesses, many more will not make it through the winter." nbcnews.com

A Bleak Picture: 'People are going to die'
Hospitals in Half the States Facing Massive Staffing Shortages
Hospitals in at least 25 states are critically short of nurses, doctors, and other staff as coronavirus cases surge across the United States, according to the industry's trade association and a tally conducted by STAT. The situation has gotten so bad that in some places, severely ill patients have been transferred hundreds of miles for an available bed — from Texas to Arizona, and from central Missouri to Iowa. statnews.com

Hospitals Reduce Covid-19 Deaths, Lengths of Stay, Data Suggest
U.S. hospitals say they are facing the pandemic's largest surge armed with treatment improvements that allow them to save lives, care for more patients and accelerate the recovery of coronavirus sufferers.

Even so, surges again threaten to overwhelm hospitals, according to hospital executives and public health experts. Covid-19 patients flooding into hospitals have set national records each of the last nine days, reaching 79,410 Wednesday.

Many hospitals across the country are again scrambling to add more beds and cancelling nonessential surgery to make room for coronavirus patients. Staffing shortages are compounding the strain, limiting the number of patients hospitals can safely accept. wsj.com

Mayo Clinic: 905 staff diagnosed with COVID in past 2 weeks
The 905 newly diagnosed employees account for 30% of all staff that have contracted COVID-19 since the pandemic began. And 93% of those with the coronavirus were exposed in the community, not at work.

In total, about 1,500 Mayo Clinic staff are out due to a COVID-19 diagnosis or exposure, Williams said. That number has been roughly unchanged over the last week, as some staff have returned while others go out. startribune.com

Minnesota COVID Fatalities Hit Two Record Setting Days Back to Back - Wed & Thurs

3,020 TSA Officers Infected, 9 Deaths
TSA Confirmed COVID Cases
TSA has 571 employees with active COVID-19 infections. Those individuals are staying home to help keep the traveling public safe. Since the beginning of the pandemic, TSA has cumulatively had 3,020 federal employees test positive for COVID-19. 2,449 employees have recovered, and 9 have unfortunately died as a result of the virus. We have also been notified that one screening contractor has passed away due to the virus. tsa.gov

California will impose 'limited' 10 pm to 5 am curfew due to COVID-19 surge

Ohio imposed curfew 10 pm to 5 am today

Happy Zooming on Thanksgiving Day

Uncle Bob Went a Little Overboard at Walmart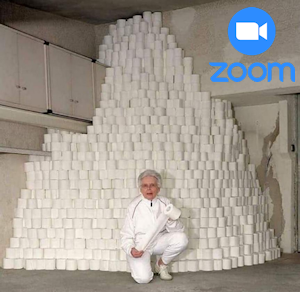 What's the Over Under on Zoom Crashing or Getting Hit with a DDOS on Thanksgiving Day?

---

Former LP Exec & #MeToo
Woman Claims She Was Sexually Assaulted By Her Boss
at Philadelphia-Area Bloomingdale's

Christen Goldstein Shafkowitz has filed a federal lawsuit against Bloomingdale's, parent company Macy's, and Roger Blazek, an executive who has worked for the company for decades.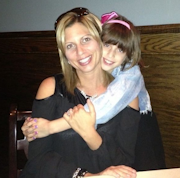 A Philadelphia-area woman has filed a federal lawsuit against Bloomingdale's, alleging that she and other women who worked at a suburban Bloomingdale's location were victims of sexual harassment and sexual assault. Christen Goldstein Shafkowitz, 46, names as defendants Bloomingdale's, its parent company Macy's, and longtime Bloomingdale's corporate executive Roger Blazek, who she claims was the perpetrator of the mistreatment.

Shafkowitz began working at the Bloomingdale's in Willow Grove in 2018. As Shafkowitz tells it in her lawsuit against Bloomingdale's, everything was great until January of this year. That's when she says Roger Blazek, who is now 58, became general manager of the Willow Grove Bloomingdale's.

Blazek, a New Jersey resident, has a long history with the company, according to his LinkedIn bio and other sources. He started out as the regional director for loss prevention in the New York metro area in 1996 and worked his way up the corporate ladder to vice president of operations for the entire company, a position he took in 2017. But according to the lawsuit, things took a turn earlier this year, when Blazek was allegedly "demoted," in the words of the suit, and made general manager of the suburban Philadelphia store.

Shafkowitz alleges that immediately upon Blazek's arrival at the Willow Grove location, he created a sexually hostile work environment. The lawsuit claims that Blazek commented on the appearance of women who worked for him, "suggestively discussed and inquired about personal and intimate matters," and "regularly touched and hugged his female subordinates while on the job." phillymag.com

3 Yrs Old #MeToo - Sad Update - Still A Long Way To Go
Your employees are doing their part to end harassment. Now it's your turn

More than 7 in 10 people who experienced workplace sex harassment and sought help from the Time's Up Legal Defense Fund faced some form of retaliation. Employers must do better.

Three years ago, the hashtag #MeToo went viral and fueled a cultural reckoning that saw millions of people coming forward to disclose sexual harassment and assault, many for the very first time. A few months later, 300 women in Hollywood joined the chorus calling for change, lighting the match that fueled the Time's Up Legal Defense Fund, an initiative that connects working people, especially low-paid workers, who've experienced sex harassment at work with legal and public relations support.

Since then, much progress has been made fighting sexual harassment in workplaces across the country. Many states have strengthened sexual harassment laws, expanding the legal definition of what qualifies as harassment, limiting the use of nondisclosure agreements (NDAs), and requiring reporting and training. And the reverberations have extended beyond institutions to individuals: an independent, national CBS News poll found that one-quarter of working Americans, including 29% of working women, say they are more likely to report an incident of sexual misconduct in the workplace than they were before. More than half of young men say it has made them rethink some of the ways men behave toward women.

Yet, far too many workers are still unsafe at work today. Even more alarming? Too few employers are stepping in to protect them. In fact, according to a new report by the National Women's Law Center, more than 7 in 10 people who experienced workplace sex harassment and sought help from the Time's Up Legal Defense Fund faced some form of retaliation. Moreover, of the workers who reported harassment, nearly 3 in 10 said nothing was done about it. fastcompany.com

Editor's Note: What a coincidence for these two articles to appear within minutes of each other. But I for one, being a male, still hear and see the muffled words, subtle actions and stares. To the point that one has to ask how far have we come or not come. And more importantly will it ever level off. Just look at this week's article about Epstein and Victoria's Secret's second independent investigation. Just my comments, Gus Downing

COVID Drives Record Increase in Whistleblower Tips
SEC Whistleblower Program Sets New Records in 2020

Paid out $175 million in awards to 39 tipsters in fiscal year ended September
Received a record number—6,900 tips

The U.S. Securities and Exchange Commission's whistleblower program set annual records, awarding more money to more tipsters in fiscal 2020 than in any other year of the program's history.

The SEC also received a record number of about 6,900 whistleblower tips this year—the most for any year since the program began in 2011, according to the report.

Lawyers representing whistleblowers have chalked up the increase in part to the pandemic, pointing to the fact that many would-be tipsters are working from the privacy of their home, out of view of snooping colleagues and managers and thus safer from being exposed as whistleblowers.

"There's probably been a fair amount of uptick in things to complain about in light of Covid," said Ms. Avakian, the enforcement chief, noting that they can't be certain what precisely contributed to the increase and there could be multiple reasons. wsj.com

---

7-Eleven Asset Protection Recognizes Detectives for Their Support

Washington state detectives help 7-Eleven catch serial c-store robber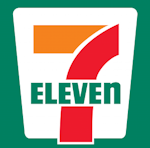 During the past four weeks, convenience stores in the Kent and Renton, Washington area were targeted by a serial robber. Detective Brenden Wales with the Kent Police Department and Detective Peter Montemayor with the Renton Police Department were working the cases along with 7-Eleven Asset Protection Specialist Melissa Dickinson.

Working closely on the previously targeted locations, other potential locations were identified allowing 7-Eleven to place GPS cash packs in the registers. As anticipated, one of the locations was hit and the GPS cash pack was taken. A short time later, the robbery suspect was arrested. This serial robbery suspect had been responsible for 6 robberies in the area, with 5 being 7-Eleven locations.

The continued partnership between 7-Eleven Asset Protection and Law Enforcement has been beneficial for our locations, employees and the communities we serve.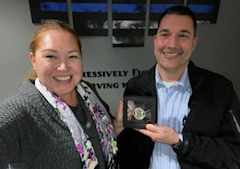 7-Eleven AP Specialist Melissa Dickinson awarding Detective Brenden Wales
the 7-Eleven Asset Protection challenge coin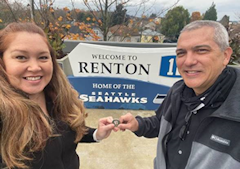 7-Eleven AP Specialist Melissa Dickinson awarding Detective Peter Montemayor the 7-Eleven Asset Protection challenge coin

Thank you to Byron Smith of 7-Eleven for this article submission.

Air Force Exchange Safety Awards
Safety Contest Motto Winner Encourages Associates to 'Lead the Way'
The importance of being a good example isn't lost on Susan Scheels. A visual merchandiser at the Malmstrom Air Force Base Exchange, she was recently awarded the top prize in the Loss Prevention Directorate's 2021 Safety Motto Contest. The winning slogan, "BEE Safe Today and Lead the Way!," is one of several that Scheels crafted and entered in this year's contest.

Scheels won a $100 Exchange gift card, a challenge coin from Loss Prevention Vice President Steve Boyd and a certificate of appreciation from LP's Health and Safety Office.

"This year, the coronavirus pandemic has driven home how vitally important it is to follow proper safety measures," said Boyd. "Susan's creative submission encourages associates to take the initiative to help ensure that we all stay safe and healthy on the job and at home."

More than 900 entries were submitted. Four runners-up were also awarded $50 Exchange gift cards, challenge coins and appreciation certificates. publicaffairs-sme.com

Injury During LP Apprehension Costs Walmart $17M
Court Affirms $17M Jury Verdict for Woman Injured at Walmart
The West Virginia Supreme Court affirmed a nearly $17 million jury verdict for a woman who was injured in 2019 when staffers tried to detain a shoplifter in Walmart. The court rejected the retail giant's appeal on Thursday.

A lawyer for 53-year-old Diane Ankrom says employees were trying to detain a shoplifter when he ran into Ankrom's shopping cart, which was carrying her granddaughter. Ankrom fell to the ground with the cart falling on top of her. Her lawyers say she has had multiple surgeries and has been admitted to the hospital over 20 times. usnews.com

Macy's May Close More Stores
Macy's could face more temporary store closures as coronavirus cases rise rapidly across the U.S., impeding its recovery and the all-important holiday shopping season, executives said Thursday.

Macy's said its flagship stores like its Herald Square location in New York City have been hit hardest during the pandemic. The lack of tourists and office workers shopping over lunch breaks and after work has hurt traffic, he said.

Gennette said Macy's is monitoring other communities closely and has a strategy to work through additional store closures. "We are getting expert at this," he said. "We're ready to go, no matter what comes our way." businessinsider.com

Las Vegas: Plaza upping safety, security with AI-powered device at entrances
As COVID-19 case numbers and violent incidents trend upward in Las Vegas' tourist corridor, the Plaza is set to install an AI-powered device at its entrances that can detect body temperatures, mask usage and concealed weapons. Toronto-based Patriot One Technologies Inc.'s PATSCAN Multi-Sensor Threat Detection Platform is set to be operational within the next 30 days, in time for the hotel-casino's New Year's Eve fireworks show. The equipment, valued at $68,000, will be embedded in the walls of the Plaza's two open guests entrances and employee entrance. reviewjournal.com

Manchester, NH: Woman on a mission to pay for strangers' groceries
A New Hampshire woman continues to give back to her community through random acts of kindness. Recently, Brandy Bisson paid for eight strangers' groceries and said she is not done yet. Last week, she paid for groceries belonging to a mother of three, including two energetic school-age boys. She also decided to pay for others' groceries amounting to more than $600. "With the pandemic and everything and all the election stuff, I just wanted to bring smiles to people's faces," Bisson said. ketv.com

EEOC to Update Guidance on Combating Religious Bias at Work

ICE Extends Virtual I-9 Inspection Rules Until Dec. 31

Caleres to close 133 Naturalizer stores


Quarterly Results
Williams-Sonoma Q3 comp's brand sales up 24.4%, E-commerce revenue up 49.3%, net revenue up 22.4%
Williams-Sonoma up 30.4%
Pottery Barn up 24.1%
Pottery Barn Kids up 23.8%
West Elm up 21.8%

Natural Grocers Q4 comp's up 13.2%, sales up 16.3%, full yr comp's up 12%, full yr sales up 14.7%
Ross Stores Q3 comp's down 3%, sales down 2% (no e-commerce in off-price - including TJX)
Caleres Q3 Famous Footwear sales down 12.3%, Brand Portfolio sales down 25.6%, ecommerce sales up 24.6%, net sales down 18.3%
---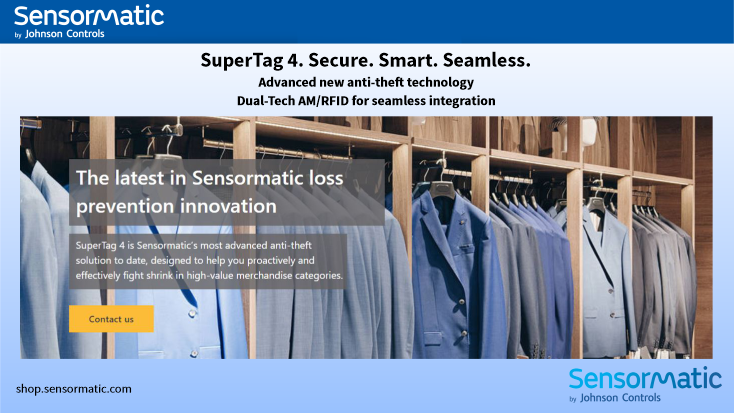 ---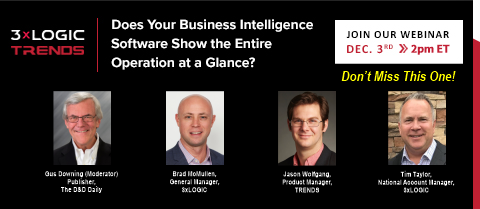 American Leadership in IoT Security Worldwide
Senate Passes IoT Cybersecurity Improvement Act

Legislation Awaits President's Signature to Become Law

The chamber unanimously passed without amendments the Internet of Things Cybersecurity Improvement Act of 2020, the latest iteration of legislation that's been in the works for three years. It was approved by the House of Representatives on Sept. 14.

The bill will now go to President Donald Trump to be signed into law - the first to address IoT.

Two states already have IoT legislation. California's law - SB-327 - which went into effect in January, forbids the sale of devices that don't have reasonable baseline security measures. Oregon's IoT law, which also became effective in January, is similar to California's.

NIST Guidelines

The new law, once signed by the president, will require government agencies to only procure devices that meet minimum information security requirements. The National Institute for Standards and Technology will be required to publish minimum standards for aspects such as secure development, identity management, patching and configuration management.

NIST is already well ahead in that area. In May, it published NISTIR 8259A, which covers a core baseline of cybersecurity controls that devices should support. It also finalized baseline security recommendations for IoT device manufacturers in NISTIR 8259. govinfosecurity.com

NIST Updates Online Resources:
National Online Informative References (OLIR) Program

NISTIR 8278, National Cybersecurity Online Informative References (OLIR) Program: Program Overview and OLIR Uses

NISTIR 8278A, National Cybersecurity Online Informative References (OLIR) Program: Submission Guidance for OLIR Developers
Google's "The Tip of a Deep Iceberg"
Cybercriminals Weaponizing Google Services & Sneaking Past Security
Security researchers have reported an uptick in cyberattackers weaponizing Google services to sneak past defensive tools and steal credentials, credit card details, and other personal information.

The Armorblox threat research team today published their analysis of five targeted phishing campaigns they call "the tip of a deep iceberg." These attacks take advantage of several Google services, including Google Forms, Google Docs, Google Site, and Firebase, Google's mobile platform for app development.

"This actually encourages attackers to move toward Google instead of hosting a site themselves … this also adds credibility, in some sense, to phishing sites hosted on Google."

Most employees, and the security tools they depend on, regularly use and trust Google services – a trust that attackers are well aware of and aim to exploit in these campaigns, he notes.

The goal appears to be data theft. darkreading.com

Malware Strains - That Cause "Code Red" For Any Organization
The malware that usually installs ransomware and you need to remove right away

If you see any of these malware strains on your enterprise networks, stop everything you're doing and audit all systems.

Today, ransomware operators have evolved from a niche of clumsy malware gangs into a series of complex cybercrime cartels with the skills, tools, and budgets of government-sponsored hacking groups.

Nowadays, ransomware gangs rely on multi-level partnerships with other cybercrime operations. Called "initial access brokers," these groups operate as the supply chain of the criminal underground, providing ransomware gangs (and others) with access to large collections of compromised systems.

Consisting of hacked RDP endpoints, backdoored networking devices, and malware-infected computers, these systems allow ransomware gangs to easily gain access to corporate networks, escalate their access, and encrypt files to demand huge ransoms.

These initial access brokers are a crucial part of the cybercrime scene. Today, three types of brokers stand out as the sources of most ransomware attacks:

Sellers of compromised RDP endpoints:
Sellers of hacked networking devices
Sellers of computers already infected with malware

While safeguarding against the first two typically involves practicing good password policies and keeping equipment updated, the third vector is harder to protect against.

This article focuses on the known malware strains that have been used over the past two years to install ransomware.

Once any of these malware strains are detected, system administrators should drop everything, take systems offline, and audit and remove the malware as a top priority. zdnet.com

UK retailers remain easy pickings for cybercriminals, new research finds
Retailers in the UK might be slowly recovering from the fallout of the global pandemic. Sales figures are up 5.5% in recent months compared to pre-pandemic levels. But a barrage of cyber-attacks this year has left retailers incredibly vulnerable, putting the survival of their business in jeopardy.

Sixty percent of UK retailers have experienced a cyber attack in 2020. This is according to new research by the Ponemon Institute and commissioned by Keeper Security. Credential theft was the most common form of attack (60%). Credential theft is when cybercriminals try and get hold of an organisation's or user's passwords to access critical information. Worryingly, the frequency of these attacks increased but half of all retailers agree they have also become much more severe.

Cash-strapped retailers are struggling | The COVID-19 factor | Enterprise Times: What this means for business | enterprisetimes.co.uk
SAFECode and PCI SSC Discuss the Evolution of Secure Software
When the PCI Security Standards Council (PCI SSC) developed its Software Security Framework (SSF) a few years ago, it relied on the expertise of a Software Security Task Force. As part of this task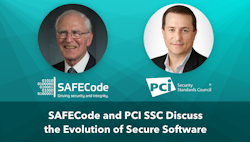 force, SAFECode, along with other industry partners, played an instrumental role in the development of the framework and its standards.

SAFECode is a global industry forum where business leaders and technical experts come together to exchange insights and ideas on creating, improving, and promoting scalable and effective software security programs. In this blog, we interviewed Steven B. Lipner, Executive Director at SAFECode, and Troy Leach, SVP, Engagement Officer at PCI SSC to discuss the evolution of software development, and the industry's approach to assuring the security of software. blog.pcisecuritystandards.org
CNP inFocus: Trust & Safety thru Nov. 20

In the next CNP inFocus, we will explore Trust & Safety and specifically how fraud departments can work to change the perception of their efforts to protect their company as aligned with customer experience and growth objectives. Learn more
---
---

---
---
Retailers Awarded for Their Efforts

IPR Center announces recipients of 2020 Partnership Awards for combating intellectual property, trade fraud crimes
The National Intellectual Property Rights Coordination Center (IPR Center) announced Thursday the recipients of its 2020 Partnership Awards during the inaugural private sector recognition ceremony at its northern Virginia headquarters. Awards were presented to 32 organizations, including private sector companies, academic institutions and advocacy organizations, in seven categories:

"The COVID-19 pandemic has brought new challenges, but it has also hardened our resolve to protect consumers from substandard and dangerous counterfeit goods. None of the IPR Center's fiscal year 2020 successes would have been possible without the support and partnerships of the private sector and academic community,"


E-Commerce Working Group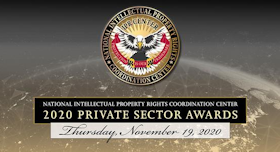 Awarded to companies who have committed to pursuing enhanced data-sharing among private sector e-commerce marketplaces and supply chains to prevent trafficking counterfeit goods.


● Amazon

● Alibaba
● eBay
● Walmart
● DHL
Nike awarded for "Operational Support"
Organizations that regularly provide investigative leads, share and analyze data, support criminal investigations and routinely provide industry training to IPR Center partners to address stakeholder concerns with copyright protection and enforcement efforts. ice.gov
"The Mother of all Returns Seasons for Heavy Goods."
Remote Work & Stay-at-Home - Fueled Home Offices & Exercise Bikes
Retailers Brace for Hefty Holiday Returns of Oversize Goods
Growing purchases of furniture, appliances and other bulky items are expected to add a new dimension to the annual ritual of returning unwanted holiday purchases
A
flood of online orders for furniture, fire pits and other bulky consumer goods during the coronavirus pandemic
is set to add outsize new complications to one of e-commerce's
biggest holiday-season headaches: returning unwanted items.
Retailers are setting up dedicated handling sites and striking deals with specialists in reverse logistics on expectations that an upswing in hefty returns will swell once consumers see their bigger, heavier gifts and purchases in the post holiday light.
About 25% of all e-commerce purchases get returns.
Bulky purchases tend to have a lower return rate than more portable items such as apparel, hovering around 10%, industry executives say.
But this year there are far more
exercise bikes, lounge chairs and office desks
being delivered to homes as people redesign their lives and residences around lockdowns and
work-from-home orders
aimed at restricting the spread of the coronavirus.
The rate of
returns has also increased since the pandemic, from about 10% to "around 11%
on much higher volumes," said Mr. Caldwell.
wsj.com
Amazon named 'low price leader' in study
According to Profitero's annual "Price Wars" study, Amazon has the best prices across 21 product categories deemed "important" to customers. The analysis, now in its fourth year, found that Amazon offered customers the lowest prices most often and most consistently.
chainstoreage.com
Amazon Cutting Drone Team Down & Outsourcing
71% of Americans Believe Online Reviews Matter More Today than Ever Before
US ecommerce sales jump 37% in Q3, Up 44.4% in Q2
---
CC Gang of 7 Hit Stores Across the Country
Two Women Sentenced In Credit Card Fraud Conspiracy Case
NEW ORLEANS – KEYIRA GABLE, age 33, of Harvey gets 61 months prison, and BRITTANY WHITE, age 34, of New Orleans, gets 37 months prison, in a years-long credit card fraud conspiracy.

GABLE and WHITE were the second and third defendants to be sentenced in this seven-defendant conspiracy case. According to court documents, GABLE, WHITE, and their co-conspirators engaged in a scheme to obtain merchandise and cash from stores through fraud. The defendants obtained stolen credit and debit card information, encoded it onto cards, and then used that information to purchase items at stores. The defendants would then return the items at a different store of the same chain, but they would deceive store workers in order to have the chargeback credited to their own bank accounts. Federal agents were able to determine that members of this conspiracy took flights around the country to execute the scheme, including Oregon, South Carolina, Illinois, Tennessee, Missouri, and Florida. justice.gov

Horry County, SC: Sunglass Hut Burglar steals 'most of the inventory from Tanger Outlet store
Most of the inventory was stolen from the Sunglass Hut store at Tanger Outlets on Highway 501 on Nov. 15, according to a police report from the Horry County Police Dept.. According to the report, the officer responded to a call about a burglary. The officer said one of the employees said she closed the store the night before at 8 p.m. The report also said the woman told police she locked the front door and activated the security system. Her coworker unlocked the front door on Sunday morning around 10:30 and saw that most of the store inventory had been stolen and called 911, according to the report. The responding officer said most of the sunglasses from the store were missing, according to the report. He also said the security monitoring screen was knocked off the shelf and the computer had been stolen. wpde.com

Salina, KS: Police seeking 2 suspects in $1,400 Fraudulent Return Scheme at Menards
Salina Police are asking for the public's help in identifying a couple of thieves who were caught on camera. Police say back on November 12th, two persons were at Menards in Salina. These persons were attempting to return items to the store which were later found to be merchandise not originally sold by Menards. The total value of their fraudulent activity was $1,463.00. ksal.com

St. Albert, Alberta, CN: RCMP charge two people with the theft of $7,000
worth of Contact lenses
Dallas Scott, 42, and Victoria Fairbairn, 36, were charged following an RCMP investigation into the theft of $7,000 worth of contact lenses from Karries Kostumes in Tudor Glen. Back on Oct. 7, St. Albert RCMP responded to a call from the costume shop immediately after a theft had occurred. A masked man and woman entered the shop at about 3:30 p.m. While staff were assisting customers, the duo stole a light Plexiglas case containing close to 200 Halloween-style contact lenses. The value was pegged at $7,000. stalberttoday.ca

---

In Case You Missed It

TV Report Tackles ORC and the proposed Inform Consumers Act
Stolen goods bought online fund human trafficking and drugs, investigation finds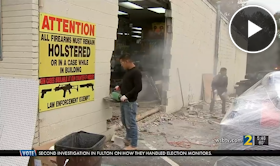 Online buying is soaring because of the pandemic. That's thrown the door wide open to criminals re-selling vast amounts of stolen goods on popular online marketplaces. Channel 2′s Tom Regan learned Georgia is in the top ten of a multibillion-dollar criminal enterprise, that often has links to drug and human trafficking.

Georgia Attorney General Chris Carr said more than 90% of stores, big and small, are targeted by retail criminals. Many are brazen beyond belief.

The stolen goods soon show up on popular online marketplaces, where you may shop. Carr warns some of the thieves aren't always acting on their own.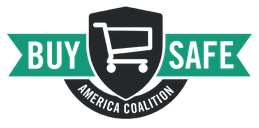 "Interpol, the international law enforcement agency, will tell you that organized retail crime actually has ties to a number of criminal elements, human trafficking, drug trafficking, corruption bribery, you name it," Carr said. "It's incredibly frustrating to the business, and it's frustrating to law enforcement because again this is how a lot of other criminal actives are funded by online sales."

To crackdown on retail theft, Congress is considering a law that would make online marketplaces, like Amazon and Facebook Marketplace, require a government ID and other information for large resellers. It's called the INFORM Consumers Act. wsbtv.com
---
---

Shootings & Deaths

Memphis, TN: Shoplifting Suspect hit and killed on I-40 while trying to escape police
According to MPD, an alert was put out for a description of a shoplifting vehicle. Officers spotted a car that matched the description of a shoplifting suspect and tried to perform a traffic stop on I-40 westbound. Police said the car pulled over and the driver jumped over the railing into the eastbound lanes. The driver was then hit and killed by an 18-wheeler. MPD also said the passenger in the suspect's car jumped into the driver's seat and took off. MPD did not have a description of the person who took off in the suspect's car. The investigation is ongoing. fox13memphis.com

Cincinnati, OH: C-Store Employee shoots Robbery suspect in East Price Hill
A person who was attempting to rob a store in East Price Hill Thursday was shot by a store employee, officials with the Cincinnati Police Department said. According to police, officers responded to the 3300 block of Glenway Avenue at around 4:45 p.m. Police said the alleged suspect attempted to rob the store. A store employee then fired at the suspect and hit him. The suspect was taken to the University of Cincinnati Medical Center for treatment of possible life-threatening injuries. The employee was not injured. wlwt.com

Fort Wayne, IN: Jury finds shooter guilty in 2018 shooting inside Kroger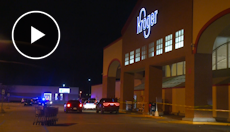 Fort Wayne man who shot a man inside a Fort Wayne Kroger store in 2018 has been found guilty. A jury found Marr P. Brown guilty of Attempted Murder and Criminal Recklessness related to the Dec. 19, 2018 shooting inside the Kroger along North Clinton Street that left James M. Walker Jr. critically hurt. It was around 6:30 p.m. that night when police and medics were called to the grocery store on a report of shots fired with a person down.

According to court records, surveillance video from inside the store showed the shooter and the victim having a verbal argument just before the shooting. The suspect then calmly walked out of the store and got into a Jeep Grand Cherokee, an affidavit detailed. A witness said the shooting happened in an aisle of the grocery store, inches from a young child. Brown was identified as the suspect and he was arrested in a traffic stop a couple days later. wane.com


Robberies, Incidents & Thefts

Walgreens Armed Robbery suspect turned away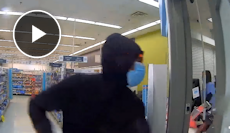 On 11-16-2020 at 8:00 pm the person in this video attempted to use a black semi-automatic pistol to rob the pharmacy at the Walgreens located at 1150 S. Garnett. Fortunately for the people working in the pharmacy, the quick thinking of the person who opened the door thwarted his attempts. facebook.com


San Clemente, CA: 'Berenstain Bandits' Robbery Crew arrested by Orange County Sheriff's Deputies with help from CHP airplane
Orange County Sheriff's Deputies and a CHP airplane are overhead a pursuit termination in South Orange County. The pursuit started after they held up a 7-Eleven in Laguna Hills. The chase ended in a residential San Clemente neighborhood. Deputies with OCSD took at least two people into custody but could not confirm about the third. Deputies and officers were lead on a pursuit of a vehicle matching the description of a vehicle used in multiple armed robberies. SDPD, FBI Searching for 'Berenstain Bandits' Crew After 14 Robberies Across SoCal. The FBI is calling the crew the Berenstain Bandits, a reference to the Berenstain Bears series of children's books in which the father always wears a bright yellow shirt. Three businesses were robbed Wednesday evening in San Bernardino County. Since October,
the robbers have also hit businesses in La Mesa, Oceanside and San Juan Capistrano and targeted others in North Hollywood and Murrieta
, according to law enforcement.
onscene.tv


Baltimore, MD: Following Federal Hill boutique burglary, Customers help raise money for Security Cameras
Following a burglary at Pandora's Box on October 30, customers and residents took action to help support the shopkeeper. Through a GoFundMe, people have helped raise more than $1,800 which have gone to secure security cameras for the business on Cross Street. "I am so thankful to the community," said owner Monesha Phillips. "I wouldn't be here without them. It's so important about relationships, relationships are so important in this business." As Baltimore City Police continue to investigate the smash and grab, area businesses are reviewing their surveillance video to see if they captured anything.
wmar2news.com
Richmond, VA: 7-Eleven Armed Robber sentenced to 15 years in prison
● Boost – Kenner, LA – Armed Robbery
● C-Store – Cincinnati, OH – Armed Robbery / Suspect shot
● C-Store – Las Vegas, NV – Armed Robbery
● C-Store – Greenville, SC – Armed Robbery
● C-Store – Burlington, VT – Armed Robbery
● C-Store – West Pittston, PA – Armed Robbery
● CVS – Fontana, CA – Armed Robbery
● CVS- Raleigh, NC – Robbery
● Dollar – Houston, TX – Robbery
● Gas Station – Huntington, WV - Robbery
● Gas Station – Rancho Cucamonga, CA – Armed Robbery
● Gas Station – College Park, GA – Robbery
● Pawn – Arlington, VA – Burglary
● Pet – Baltimore County, MD – Burglary
● Restaurant – Fort Wayne, IN – Armed Robbery
● Restaurant – Macon, GA – Armed Robbery (Burger King)
● Restaurant – Jefferson County, WA – Burglary
● Restaurant – Lexington, KY - Armed Robbery (Donotas)
● Restaurant – Baltimore County, MD – Armed Robbery (Baskin Robbins)
● Restaurant – Champaign, IL – Armed Robbery
● Rite Aid – Rancho Cucamonga, CA – Armed Robbery
● Sunglass Hut – Horry County, SC – Burglary
● Tobacco – Conway, SC – Armed Robbery
● Verizon – Kalamazoo, MI – Armed Robbery
● Walgreens - Tulsa, OK – Armed Robbery
● 7-Eleven – Culver City, CA – Armed Robbery
● 7-Eleven – Greenville, SC – Robbery
● 7-Eleven - Laguna Hills, CA – Robbery

Daily Totals:
• 24 robberies
• 4 burglaries
• 1 shooting
• 0 killed
Weekly Totals:
• 103 robberies
• 23 burglaries
• 3 shootings
• 2 killed

---

None to report.
Submit Your New Hires/Promotions
or New Position
See all the Industry Movement
---



Feature Your Job Here For 30 Days -
70% Aren't On The Boards
Post your job listing
---
Featured Job Spotlights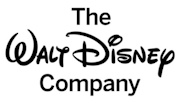 Corporate Manager, Asset Protection
Glendale, CA - posted November 5
The Corporate Manager, Asset Protection is responsible for the development of Asset Protection Guidelines & Procedures and Training & Awareness Programs for the Disney Store North America Division. This critical position works with cross functional Operational, Human Resource and Field Leadership partners...

Field Loss Prevention Manager
Framingham, MA - posted November 5
Staples is focused on our customer and our community. As a Field Loss Prevention Manager for Staples, you will manage and coordinate Loss Prevention and Safety Programs intended to protect Staples assets and ensure a safe work environment within Staples Retail locations...

Asset & Profit Protection Investigations Analyst
San Francisco, CA - posted September 24
You should have strong analytical skills, be a quick learner, and drive to innovate with both technology and processes. They will be personable, open to learning, collaborating with others, and apt to saying "yes" or "I'll find a way", rather than "no" or "that's impossible"...

Area Loss Prevention Manager
Pittsburgh, PA - posted September 10
Our Area Loss Prevention Managers ensure safe and secure stores through the objective identification of loss and risk opportunities. Our Area Loss Prevention Managers plan and prioritize to provide an optimal customer experience to their portfolio of stores. They thrive on supporting and building high performance teams that execute with excellence...

Customer Success Specialists
Multiple Locations - posted October 9
The role of the Customer Success Specialist is to engage, empower, and excite our community. As a Customer Success Specialist, your primary responsibility is to ensure both retailers and law enforcement, who make up our community, have great experiences and achieve real crime reduction outcomes from using our platform. Apply Here

Sales Representatives
NuTech National - posted October 13
NuTech National, an established and rapidly growing 40+ year electronic security company is expanding our National Sales Team. Seeking motivated, driven and successful sales reps to expand our national retail and governmental vertical markets. Top pay, benefits and signing bonus available. Please apply to melissa@nutechnational.com

Featured Jobs
---
JOB TITLE
COMPANY
CITY/STATE
DATE ADDED

Vice President
VP, Shortage Control
Burlington Stores
North Burlington, NJ
November 17
Vice President
Mobilelink
Sugar Land, TX
July 8

Director
LP Dir.
America's Car-Mart
Rogers, AR
November 16
Dir. AP
Curtis Food Recruiters
Boston, MA
November 5
Dir. Safety & Security
Disney
Emeryville, CA
November 2
Dir. Governance, Risk & Compliance
DoorDash
San Francisco, CA
October 9
Dir. Security Operations
Gap Inc.
San Francisco, CA
October 1
Dir. Risk & Analysis
Genesco
Nashville, TN
November 17
Dir. Safety/Risk Mgmt.
Goodwill of SE Louisiana
New Orleans, LA
April 2
Dir. of Security
Gorgo Group
Orlando, FL
November 5
Dir. of LP
Ingles
Black Mountain, NC
September 17
Dir. of Security
Jushi Holdings Inc.
Manassas, VA
Nov. 9
Dir. AP
McLane Company
Temple, TX
November 5

Parker's C-Stores

Savannah, GA

June 3

Sr. Dir. Environmental Health & Safety
Ross Stores
Dublin, CA
October 9
Dir. Security Operations
Salesforce
Seattle, WA
September 9
Dir. LP Stores
Tractor Supply Co.
Brentwood, TN
November 6
Dir. Global Retail AP
Under Armour
Baltimore, MD
October 13

Corporate/Senior Manager
Mgr, Global Physical Security & Investigations
CDK Global
Hoffman Estates, IL
October 30

---


---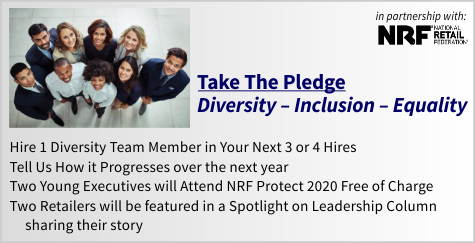 ---

Having a strategy or a plan about everything you do is important if you expect to win long term. Daily victories are nothing without a long-term plan. They fade quickly and leave the audience expecting more, which only a plan and strategy will satisfy. So after your next victory, ask yourself what am I going to do next?

Just a Thought,
Gus



(content subject to approval)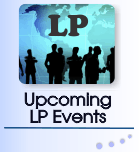 ---

Recruiting?
Get your job e-mailed to everyone... everyday
Post on our Featured Jobs Board!
Not getting the Daily?
Is it ending up in your spam folder?
Please make sure to add d-ddaily@downing-downing.com to your contact list, address book, trusted sender list, and/or company whitelist to ensure you receive our newsletter.
Want to know how? Read Here



36615 Vine Street, Suite 103
Willoughby, OH 44094
440.942.0671
copyright 2009-2019
all rights reserved globally