Fading From View?
Employees Question If Workplace Issues Corrected
Many former employees never contacted by lawyers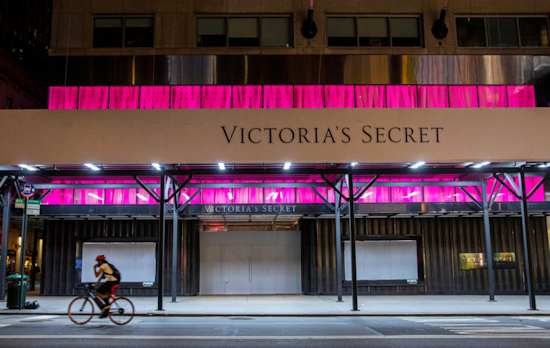 NY Times: Second Epstein Investigation Begins at Victoria's Secret, but What's Changed?

An internal review started after Jeffrey Epstein's ties to the company were revealed has not produced any public findings. Some employees question whether workplace issues have been properly addressed.

It has been more than a year since L Brands, the owner of Victoria's Secret, said it was hiring a law firm to investigate its billionaire founder Leslie H. Wexner's close ties to the convicted sex criminal Jeffrey Epstein, but no findings have been made public and the review has seemed to fade from view.


Maybe a new law firm will fare better.

After Mr. Epstein's July 2019 arrest, revelations about his sweeping power over the retail magnate's fortune and how he may have used his link to the lingerie giant to prey on women prompted the company to swiftly declare that it had hired lawyers to conduct a "thorough review" of the matter.

The company enlisted Davis Polk & Wardwell, the white-shoe law firm that it had relied on for legal counsel for years, and that once employed Mr. Wexner's wife, Abigail. But nothing about the scope of the investigation has been released since, and many former Victoria's Secret employees, including two who had interacted with Mr. Epstein, said they were never contacted by lawyers.

Now, a second inquiry has begun at the company. A shareholder lawsuit filed in May suggested Davis Polk was too close to L Brands to be truly independent. The shareholder said they asked the board in February to replace Davis Polk or hire another firm as a "check" for its review of Mr. Wexner and Mr. Epstein's relationship.

Last month, at least five current and former Victoria's Secret employees were surprised to hear from a new lawyer.

In an email obtained by The New York Times, Ms. Eddy said her firm was investigating "allegations raised in shareholder demand letters and civil complaints concerning, among other things, connections between L Brands and Jeffrey Epstein." The former employees, who spoke on the condition of anonymity citing fear of retribution, all said they had received similar calls and emails. Shareholder complaints have also raised concerns about allegations of misconduct and a culture of harassment and misogyny at L Brands and its lingerie powerhouse, suggesting that the new investigation could be looking into those issues.

The new investigation is the latest jolt for L Brands and Victoria's Secret, months after the pandemic foiled a plan to sell the lingerie brand to a private-equity firm. Even before the revelations about Mr. Epstein, Victoria's Secret was battling a decline while facing criticism that its lingerie-clad models were out of step with current views of beauty.

But L Brands has also faced intense scrutiny about its workplace environment. An article by The Times in February showed that Mr. Wexner and his former chief marketing officer, Ed Razek, presided over an entrenched culture of misogyny, bullying and harassment at L Brands and Victoria's Secret. nytimes.com

---

The Daily's Special Report from March:
The #MeToo Impact on Retail - The End of the Old Guard Era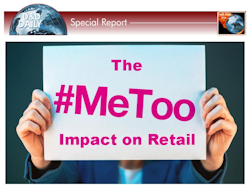 20+ Retailers, 10+ CEOs, Dozens More Sr. Execs Involved

In this Special Report, we put together a timeline chronicling #MeToo scandals involving retailers in recent years, starting with the infamous Dov Charney/American Apparel scandal of 2014.

While our timeline shows over 20 retail companies, 10 CEOs and dozens more C-Level executives involved, we are limited to reporting only what has been made publicly available. It's safe to say there are many, many other cases that have gone unreported.

See the #MeToo Retail Timeline here.