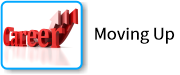 ---
Guardian Protection Announces Addition to Management Team
Kevin Santelli promoted to Vice President – Commercial & National Accounts Business

PITTSBURGH -- Guardian Protection announced the promotion of Kevin Santelli to Vice President – Commercial and National Accounts Business, reporting to Guardian President Bryan Cipoletti.

In his new role Kevin will have oversight of all commercial and national chain accounts at Guardian and lead the continued growth and profitability of the business division which provides monitoring, access control, intrusion, fire alarm and video surveillance for large and small customers in manufacturing, healthcare, education, restaurant, retail, and municipal.



Santelli joined Guardian in 2006 as Builder Sales Manager for the Pittsburgh region. In 2014 he was promoted to General Manager, Youngstown and soon after assumed responsibility as Area General Manager for the Pittsburgh and Cleveland regions. Since 2020 Santelli has served as Director - Builder Sales with responsibility for overall profitability of the division. Prior to joining Guardian Santelli worked for OnQ Legrand as its Northeast Market Manager. He served in the U.S. Marine Corps as a Corporal and holds a Bachelor of Business Administration degree from the University of Mississippi, Oxford, Mississippi.

Click here to learn more about Guardian Protection

See All the Executives 'Moving Up' Here

Submit Your New Corporate Hires/Promotions or New Position

---

---

Augment your CCTV with face matching technology

Retailers rapidly deploying face matching software to prevent deadly violence, ORC loss



Retail employees and customers share understandable concerns about store safety. Criminals killed more than 300 U.S. retail customers and 150 retail employees in 2021, according to industry publication D&D Daily. That's why retailers are rapidly deploying face matching software to address life safety concerns and crippling ORC losses.

Recall: Many retailers initially resisted CCTV systems, citing "Big Brother" concerns. Bold retailers followed the lead of banks and added cameras. Eventually, customers perceived stores with cameras as safer. Now retail security cameras are ubiquitous, and only about one percent of all recordings are ever reviewed.

Modern face matching technology transforms your existing CCTV system from a passive, reactive tool to a proactive, real-time violence prevention tool. Face matching software provides advance warning of threats and immediate event notifications. Retailers receive instant notifications when persons of interest enter—a vital advantage when seconds matter.

Retailers using facial recognition software have matched active-shooter threats, disgruntled ex-employees, violent ex-spouses, members of ORC syndicates, murder suspects, arsonists, and sex offenders. They have also helped find missing Amber Alert children, missing elderly citizens, and human trafficking victims.

If you knew there was a proven solution to keep your valued customers and associates safer from violent offenders, would you implement it? The real risk is answering no. FaceFirst's solution is fast, accurate, and ethical—learn more today at facefirst.com.

---

The U.S. Crime Surge
The Retail Impact

Prop 47 & Other Reforms Driving Up CA Retail Crime & Violence?
'No Regard for Life': California Dream Dwindles as Crime Rises
Myra Millan, manager of a 7-Eleven in Los Angeles, told The Epoch Times that working at the convenience store has become "scary, because you never know what is going to happen.".. You don't know what to expect, who to trust and who not to trust." Los Angeles crime is a microcosm of what many business owners and residents alike are facing across the state.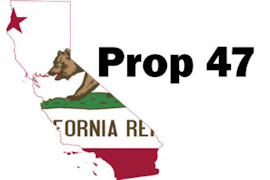 Crime Data

In California's big cities, safety is a top concern. According to LAPD data, which is reported weekly, robberies were up 17 percent the week of Sept. 19, compared to the same period last year.

The latest crime statistics for the state as a whole show violent crime is on the rise. According to the attorney general's office, homicides increased 7.2 percent between 2020 and 2021. Despite the increase, officials insist the overall crime rate is low compared to the state's historic highs.

The violent crime rate in California—measured by the number of violent crimes per 100,000 people—increased 6.7 percent from 437 two years ago to 466.2 in 2021.

LAPD Chief Michel Moore noted in the department's most recent data report that in the city there has also been a "troubling increase" in robberies involving firearms. Viral videos on social media show a grim reality of organized retail theft, assault, home invasions, and sprawling homeless encampments in the state's largest cities.

Behind the Numbers

Critics point to several of the state's criminal justice reform policies that have been passed in recent years—such as Propositions 47 and 57, and zero-cash bail.

Passed by voters in 2014, Proposition 47 reduced the sentencing for theft from a felony to a misdemeanor if the amount stolen doesn't exceed $950. According to PPIC research, the proposition "may have contributed to a rise in larceny thefts, which increased by roughly 9 percent."

In 2016, Proposition 57, meanwhile, allowed for early parole for nonviolent criminals. Zero-cash bail, also established in 2020, allows criminals to be let out without bail. theepochtimes.com

NYC Sending Cops to Retail Crime Hot Spots
NYPD to deploy rookie cops to NYC crime hot spots in renewed focus on thefts, robbery, subway attacks, repeat offenders
Rookie cops due to hit the streets later this month will jump right in to the fight against theft, robbery and violence that has plagued much of the city, NYPD brass said Friday.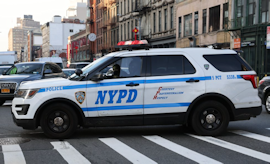 Newly-minted cops from a class of 700 due to graduate from the police academy Oct. 17 will be sent to commercial strips plagued by larceny — such as Fordham Road in the Bronx, Jamaica Ave. in Queens, and 86th St. in Brooklyn.

Cops also promise a focus on repeat offenders they say are too often returned to the streets under the state's bail laws. They noted that in the Upper East Side's 19th Precinct, 43 suspects have been arrested for 438 crimes in the neighborhood this year — and nearly 600 times for offenses elsewhere in the city.

When former Police Commissioner Bill Bratton took over in 2014, he did away with Operation Impact, a program that sent rookie cops into crime hot spots. This time, the rookie cops sent to the streets will be "closely supervised and trained," said Chief of Department Kenneth Corey.

"We're not just playing defense anymore," Corey said. "We're going to start visiting our recidivists at home. We're going to knock on their doors, sometimes, with probation, sometimes with parole, if either of those apply ... We know who you are. We know where you live."

Crime is up 33% this year — despite a decline in murders and shootings. The rise has come even as cops report making more arrests so far this year than in any year since 2001 — 141,239 to date. And they've also seized more than 5,600 guns.

Police blame New York's 2020 bail reform law for much of the rise in crime, and say too many criminals charged with grand larceny are being released to the streets without bail. They note that the 38,732 grand larcenies recorded so far this year are 41% of the total felonies that comprise the crime rate. nydailynews.com

NYC's Theft Surge Impact
Rite Aid may place all store items in showcases due to theft in New York City
Rite Aid is contemplating placing all merchandise in showcases in New York City in an effort to curb retail theft, according to Fox 5 New York.

In late September, executives at Rite Aid cited "shrink," a term that retailers use to describe theft, as an issue the pharmacy chain is dealing with during the company's quarterly earnings call. CEO Heyward Donigan said Rite Aid experienced "unexpected headwinds" from shrink, "particularly in our New York urban stores."

Rite Aid posted a $331.3 million net loss for the third quarter of fiscal 2022, up from $100.3 million a year prior. Matt Schroeder, Rite Aid's CFO, said during the earnings call that Rite Aid's front-end gross profit was "impacted by a $5 million increase in shrink."

Other actions Rite Aid has considered include operating a "pharmacy only and as a pharmacy prescription-only format in some of the communities," he said. The company has also placed off-duty police officers in some stores.

Rite Aid closed locations in New York's Hell's Kitchen and Upper East Side neighborhoods earlier in the year.

The stores were closing "for a number of reasons" based on months-long reviews that were carried out "across the full footprint of 2,500 stores," a Rite Aid spokesperson previously told FOX Business. Rite Aid's store closing plan meant the shuttering of over 60 locations across the country. finance.yahoo.com

Gun Homicides & Suicides Surged by 8.3% in 2021
Gun-Related Suicides and Killings Continued to Rise in 2021, C.D.C. Reports
Homicides and suicides involving guns, which soared in 2020, the first year of the pandemic, continued rising in 2021, reaching the highest rates in three decades, the Centers for Disease Control and Prevention reported on Thursday.

Firearms caused 47,286 homicide and suicide deaths in 2021, up from 43,675 in 2020, according to the agency's research, which is based on provisional data. Rates of gun-related homicide and suicide each rose by 8.3 percent last year.

"Everyone is talking about the rise in homicides, but it is largely driven by guns," said Ari Davis, a policy adviser at the center. Yet gun suicides also drove an overall rise in suicides. "An 8 percent increase in gun suicides over one year is a really large increase," Mr. Davis said. "It's very worrisome."

From 2019 to 2021, homicides involving guns increased by 45 percent, while murders that did not involve firearms increased by only 6 percent, according to a preliminary analysis. While gun-related suicides increased by 10 percent over the two-year period, suicides by other means decreased by about 8 percent, according to the analysis.

Although the C.D.C. research does not address the underlying causes, the increase in firearm deaths parallels a spike in gun purchases during the pandemic, including an increase in first-time owners.

Americans went on a gun-buying spree in 2020 that continued into 2021, when in a single week the Federal Bureau of Investigation reported a record 1.2 million background checks. Purchasers often turn to handguns for self-protection, but research has shown that having a firearm in the home dramatically raises the risk of gun death, including both homicides and suicides.

Other disruptive aspects of the pandemic may also have contributed to increased violence, said Thomas Simon, the lead author of the C.D.C. research. nytimes.com

Bail Reform Takes More Fire
Mother's slaying in Buffalo intensifies GOP blast of bail reform
Top Republicans like gubernatorial candidate Lee Zeldin and state Republican Chairman Nicholas A. Langworthy are expressing outrage because the suspect wanted for killing Keaira Bennefield in front of her three children had been released from custody in Cheektowaga Town Court the previous night.

Under the 2019 law, judges are not able to set bail for most misdemeanors and nonviolent felonies. Gov. Kathy Hochul and the New York State Legislature revised the bail laws earlier this year to give judges some discretion, but "dangerousness" is still not a factor judges can use to set bail. buffalonews.com

Hochul slammed for appointing bail-reform advocate as one of her top legal aides

Federal judge temporarily blocks New York State's new gun law

Marriott, Hilton latest companies hit by US crime wave
---



What's 'The True State of Nationwide Crime in America?'

FBI's 2021 Uniform Crime Reporting (UCR) Program's First
National Incident-Based Reporting System (NIBRS)

The Transition to One National Incident-Based Reporting System (NIBRS)
'Experts Are Concerned' About 48% of PD's & America's Biggest Cities Not Submitting Crime Data


Don't Be Fooled By The Numbers & Don't Assume Your C-Suite is Informed
Robberies Down 8.9% - Right - Well 50% of the Stores Were Closed And...

FBI's national crime data for 2021 incomplete, lacks data from nearly 40% of police nationwide

New York City and Los Angeles failed to provide full crime reports to the FBI

"I don't think you could get national numbers, at least not useful national numbers, from this data," Jacob Kaplan, criminologist at Princeton University, told the Marshall Project earlier this year. "It's going to be really hard for policymakers to look at what crime looks like in their own community and compare it to similar communities."



Most departments in Florida, California, New York, Illinois, Pennsylvania failed to report data, according to the Marshall Project, which has been tracking the data for months. The two most populated cities in the country, New York and Los Angeles, also failed to deliver full reports to the FBI last year.

Only 52% of law enforcement departments nationwide sent full, 12-month reports of crime data to the FBI for last year. Roughly 9,700 law enforcement agencies did not provide full data sets, Reuters reported.

Agencies with populations greater than 100,000, faced challenges and were unable to modify their systems to begin submitting NIBRS data in time to meet the required cut-off date of March 14, 2022, for inclusion in the annual release of crime data for 2021.

"The overwhelming lack of law enforcement participation presents a challenge when assessing the true state of nationwide crime in America," said Jillian Snider, the policy director for the R Street Institute's criminal justice and civil liberties team. She added that people should "proceed with caution" when using the data for policy purposes.

The data's incomplete status has some experts concerned. foxnews.com

Surveys conducted by the Bureau of Justice Statistics suggest that more than 50% of violent crimes and around 70% of property crimes are never reported to police. For certain types of offenses, such as sexual assault, upwards of 75 percent of incidents may never be officially documented.

The rate of violent crime in urban areas increased 29% from 2020 to 2021. (Bureau of Justice Statistics)

For most of the past 20 years, somewhere between 15 to 30 percent of law enforcement agencies failed to report complete crime data to the FBI. As a result, we have no crime data for jurisdictions that cover somewhere between 5 and 10 percent of all U.S. residents.

This year, the issue of non-reporting is worse than it's been in decades. That's because the FBI is no longer accepting data from agencies that use the Summary Reporting System (SRS). theappeal.org

Since 2017 Feds Paid NYC $24M in NYPD Grants To Get Reporting System in Line

NYPD's failure to comply & submit crime data to feds could cost NYC $4M in Fed grants in 2023
After years of warning, now NYPD has a hard deadline of June to make the grade.

The federal agency had asked departments for a more detailed reporting system starting in January 2022 — after having spent the past six years warning police agencies of the move.

The NYPD's failure to report crime to the FBI surfaced last week, when the agency's Uniform Crime Report was released. The document showed an "overwhelming" lack of police participation, including by the NYPD, in the new reporting process.

The new process changed from submitting simple monthly counts of crimes to using the National Incident-Based Reporting System, NIBRS, which is designed to provide more context to each illegal act, such as dates and demographics of suspects and victims.

The feds warned agencies for the last fiscal year that missing crime-stat years could lead to reduced grants in the future. nypost.com

FBI: Five Things to Know About NIBRS
Will Offer More Robust Crime Statistics Data to Police, Public

PHILADELPHIA POLICE UNDERREPORTED CRIME DATA TO FBI FOR CITY'S BLOODIEST YEAR ON RECORD

FBI UNDERCOUNTS NUMBER OF TIMES ARMED CITIZENS HAVE THWARTED ACTIVE SHOOTING INCIDENTS: REPORT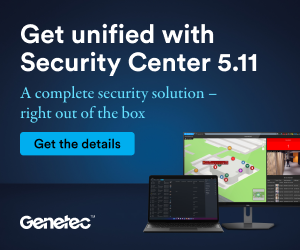 ---

COVID Update

624.1M Vaccinations Given
US: 98.5M Cases - 1M Dead - 95.7M Recovered
Worldwide: 627.1M Cases - 6.5M Dead - 606.8M Recovered


Private Industry Security Guard Deaths: 362
Law Enforcement Officer Deaths: 809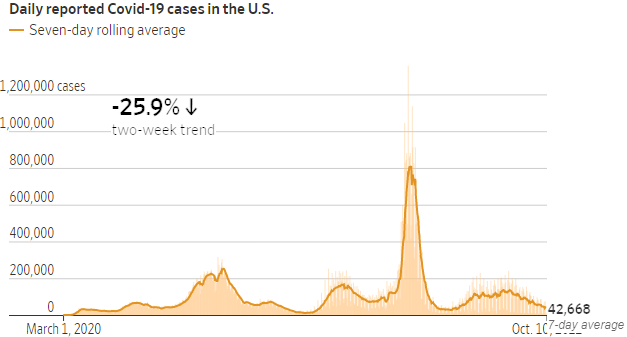 COVID's Permanent Retail Impact
Trip through holidays past & future shows COVID's lasting impact on the season

Masks, distancing, curbside, October sales, out-of-stocks, inflation — the holidays have been evolving rapidly since the pandemic started.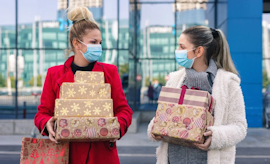 2020

By Black Friday 2020, the world had endured more than six months of a once-in-a-century pandemic that had already killed more than 200,000 people in the U.S. Stores had endured several weeks of closures and revenue drop-offs in the spring. In reopening, they had a blueprint for operating in a pandemic: mask requirements, capacity limits, foot traffic restrictions, sanitation protocols and a host of other measures.

2021

While U.S. consumers got their COVID shots and went shopping, many countries that produce the goods they buy continued suffering deadly outbreaks and went through lockdowns. China shut down major port and factory cities to control COVID-19. In Vietnam, the pandemic shut down or slowed factories in several areas. Bangladesh, India and several other major manufacturing areas suffered outbreaks as well. All of this was on top of capacity constraints throughout the supply chain, a result of the economic standstill of early 2020. Thus, for 2021, supply chain bottlenecks, along with sharply rising demand, defined the year in retail.

2022

At the beginning of this year, retailers may have dared to hope of a return to normalcy by the holidays as supply chain pressures eased. But the year has been anything but normal. With Russia's invasion of Ukraine, and the turmoil it caused in energy markets, inflation has squeezed consumers even harder. And consumers responded to high gas and food prices by playing defense in discretionary spending. retaildive.com

More Supply Chain Issues Coming?
China imposes lockdowns as COVID-19 surges after holiday
Chinese cities were imposing fresh lockdowns and travel restrictions after the number of new daily COVID-19 cases tripled during a weeklong holiday, ahead of a major Communist Party meeting in Beijing next week.

The latest lockdown started Monday in Fenyang city in northern China's Shanxi province after a preliminary positive case was found in citywide testing the previous day, state broadcaster CCTV reported.

China is one of the few places in the world still resorting to harsh measures to keep the disease from spreading. The long-ruling Communist Party is particularly concerned as it tries to present a positive image of the nation in the run-up to a once-in-five-years party congress that starts Sunday. abcnews.go.com

This Deadly COVID Twist Is Like Nothing We've Seen Before
The new BQ.1.1 subvariant is spreading fast across Europe—and we're not prepared for just how dangerous it could be.

Remote jobs have tripled during the pandemic
These are the top 10 companies hiring for them

Remote work era is blurring line between work and life

---

The Security Implications of Ex-Uber Exec's Conviction
The Uber Data Breach Conviction Shows Security Execs What Not to Do

Former Uber security chief Joe Sullivan's conviction is a rare criminal consequence for an executive's handling of a hack.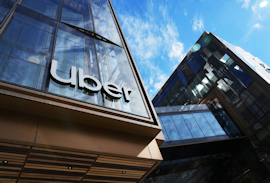 UBER'S FORMER CHIEF security officer, Joe Sullivan, was found guilty this week of actively hiding a data breach from the US Federal Trade Commission (FTC) and concealing a felony. The case has reverberated through the security and tech worlds because it is seemingly the first time that an individual executive has faced criminal prosecution for charges related to a data breach against the executive's company. As alarming as Sullivan's conviction may be to some, gauging the fallout for security executives is anything but straightforward.

Chief security officers are sometimes wryly referred to as "chief scapegoat officers" or "chief sacrificial officers," because the practical challenges of securing massive organizations are so great. It is all but inevitable that companies will suffer hacks and breaches, and CSOs preside over the aftermath. Many now worry that Sullivan's conviction will make the already daunting role even less appealing to top talent. But the United States Department of Justice is positioning the case as an opportunity to set guardrails around what behavior is—and isn't—acceptable in the fraught balancing act of corporate breach response.

"This definitely will have a chilling effect," says Anthony Vance, a professor and researcher at Virginia Tech who focuses on how individuals and organizations can improve cybersecurity practices. "Most people aren't clear about the nuance that is involved here, but more generally, it does show that someone could be held accountable and convicted for a data breach, which has never happened. It's possible even if this is an extreme case."

"These situations are highly charged and CSOs are under immense pressure," Vance says. "What Sullivan did seems to have succeeded at keeping the data from coming out, so in their minds, they succeeded at protecting user data. But would I personally have done that? I hope not."

Sullivan has yet to be sentenced—another chapter in the saga that security executives will no doubt be watching extremely closely. wired.com

Read the full story about Sullivan's conviction and previous coverage of the Uber trial here

Solution to the Labor Shortage?
More Businesses Want to Hire People With Criminal Records Amid Tight Job Market

Companies including banks, pharmacy chains and railroads have recognized so-called second-chance hiring can help them find more workers

A labor shortage has pushed more employers to recruit employees who have served prison time. In recent years, small businesses and big U.S. companies including banks and pharmacy chains say they have recognized that so-called second-chance hiring offers a chance to ease societal inequities. It also helps them find more workers in a tight job market.

Union Pacific Corp. in the spring started hiring people who had been incarcerated, said Beth Whited, the railroad company's executive vice president for sustainability and strategy.

Finding steady, formal employment has long been a challenge for people who have been convicted of crimes. Job applications often ask about felony convictions, even though there have been efforts across the country to ban such a question. After that, a background check may flag a job seeker's criminal history, potentially invalidating the application. wsj.com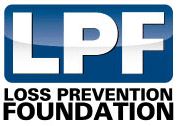 LPF Announces LPC & LPQ Professionals for September
The Loss Prevention Foundation would like to recognize and congratulate the following individuals who successfully completed all of the requirements set forth by the board of directors to be LPQualified (LPQ) and/or LPCertified (LPC). View Full List Here

Home Depot's giant skeleton vs Lowe's massive mummy
How retailers are trying to boost Halloween sales

Walmart laying off 1,500 at Atlanta-area fulfillment center

Forever 21 plots 14 new stores

Retailers' stockpiles mean deep holiday discounts starting now


Last week's #1 article --

Rite Aid Says Theft Is a Much Bigger Problem Than You Might Think

---

In Case You Missed it

Returnless Refunds:
4 Risks & How to Mitigate Them

By: Michele Marvin, VP of Marketing, Appriss Retail

Download Order Claims:
A Growing Source of Ecommerce Fraud.





All the News - One Place - One Source - One Time

Thanks to our sponsors/partners - Take the time to thank them as well please. If it wasn't for them The Daily wouldn't be here every day for you.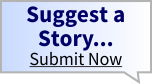 ---



What is Source Tagging and How can it help Retailers? – EAS in Grocery

Source tagging for high-theft items

There is a very definitive list of items that shoplifters target, especially organized retail criminals who are stealing at scale. These are usually small, expensive (for their size), and with a high resale value.


One advantage to retailers of thieves continually targeting the same items, across all stores, is that retailers and manufacturers can take proactive action to protect these items. That's why many high-theft items are also protected by source tagging. Manufacturers of these items know that their products are targeted, so see that they have no choice but to provide the retailers that carry their items as much extra protection as they can. After all, they need the retailers to continue to stock and sell the products.

Benefits of source tagging

Undertaking a source tagging program has many benefits to the end retailer. As already discussed, it removes the need for the in-store employees to tag products, a time-consuming process that takes these workers away from their primary duty, assisting customers on the shop floor. However, this is not the only advantage.

Applying security tags during the manufacturing process brings a high level of conformity to the application process. Tags can be placed in exactly the same place on every single item. Uniform label/tag placement maximizes tag performance and minimizes the impact on branding – if the appropriate location on the packaging is selected.

Source tagging also means that products are protected from source to store, rather than simply adding the protection in-store. When source tagging with RFID, this can enable product tracking across the entire supply chain; reducing lost items, streamlining processes, and enabling better on-shelf availability at the end of the chain.

The case for source tagging

A well-run and executed source tagging program can offer retailers a huge differentiator in achieving a positive ROI from any EAS implementation. It offers retailers the most comprehensive protection of their most vulnerable products and gives them the ability to tap into the work done by other businesses in the industry. Deploying EAS requires investment from a retailer, and source tagging can help them get the most out of that investment, in a shorter time too.
Click here to read the full blog
---
October is Cybersecurity Awareness Month

Weekly Topic: The Insider Threat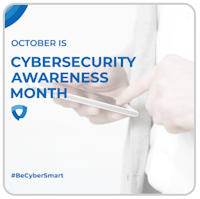 Insider threat is the potential for an insider to use their authorized access or understanding of an organization to harm that organization. This harm can include malicious, complacent, or unintentional acts that negatively affect the integrity, confidentiality, and availability of the organization, its data, personnel, or facilities. External stakeholders and customers of DHS may find this generic definition better suited and adaptable for their organization's use.

The Cyber and Infrastructure Security Agency (CISA) defines insider threat as the threat that an insider will use his or her authorized access, wittingly or unwittingly, to do harm to the Department's mission, resources, personnel, facilities, information, equipment, networks, or systems.

Learn more here about insider threats here

---

In Case You Missed It: Retail Cybersecurity Strategies from Interface Systems
Interface Systems Shares Best Practices with Retailers for Cybersecurity Month
Company highlights prevention strategies for securing POS, cloud-based applications, and mitigating loyalty program fraud

St. Louis, MO (October 4, 2022) - As retailers integrate their digital and physical shopping experiences to future-proof their business models, it's never been more important to be aware of the cybersecurity vulnerabilities that can be created by digital transformation. As cybersecurity awareness month becomes a focus of discussion in October, Interface Systems, a leading managed service provider delivering business security, managed network, UCaaS, and business intelligence solutions to distributed enterprises, shares best practices on how to prevent retail cyber-attacks and mitigate fraud.

Retail chains face a variety of security challenges, from connected POS (Point of sale) systems and devices to online ordering and delivery applications. Retailers' data lakes, which combine their customers' data with credit card information, make them particularly attractive targets for cybercriminals. The consequences of security lapses go beyond legal issues and often result in significant financial loss as customers lose confidence in the brand.

Securing the Point of Sale

POS applications are directly connected to credit card data, loyalty management applications, and inventory management systems. They are easily accessible, and retailers often struggle to manage the sheer number of in-store terminals, self-service kiosks, and mobile payment devices. To secure their POS, retailers need to:

● Encrypt all POS data end-to-end
● Accept EMV chip cards and NFC (contactless payment) technologies
● Whitelist applications to run on a POS system
● Keep their POS software up to date
● Address PCI-DSS compliance gaps proactively
● Segment the POS network
● Physically secure POS devices including mobile POS devices
● Watch out for unusual transactions
● Integrate security cameras with POS transactions

Read more strategies from Interface Systems here

New White House Data Surveillance Guidelines
White House announces new surveillance guardrails to meet EU Privacy Shield expectations
President Biden today signed an executive order that outlines the steps the United States will take to uphold its commitments under a new European Union-U.S. Data Privacy Framework that the White House announced alongside the European Commission in March.


The framework strengthens existing privacy and civil liberties safeguards around U.S. intelligence collection activities, requiring such activities to be conducted "only in pursuit of defined national security objectives," according to a White House fact sheet.

The Executive Order also creates a new redress system for European Union citizens who believe U.S. intelligence collected their personal data in a way that violates U.S. law. Complaints will first be reviewed by the civil liberties protection officer in the Office of the Director of National Intelligence and then by a new Data Protection Review Court that the executive order directs the Attorney General to establish. Judges will "have relevant experience in the fields of data privacy and national security, review cases independently, and enjoy protections against removal," according to the fact sheet.

"The EU-U.S. data privacy framework includes robust commitments to strengthen the privacy and civil liberties safeguards for signals intelligence to ensure the privacy of EU personal data," Secretary of Commerce Gina Raimondo told reporters in a press call.

The executive order comes more than two years after the European Union's highest court struck down the previous agreement that allowed the transfer of European personal data to the United States, declaring that widespread U.S. surveillance and lack of redress for EU citizens violated the accords. The ruling, known as Schrems II after the activist that brought the case, threw thousands of U.S. businesses that relied on the shield to comply with EU data law and trillions of dollars in cross-border commerce into uncertainty. cyberscoop.com

US Airports in Cyberattack Crosshairs for Pro-Russian Group Killnet

Facebook warns 1 million users about apps trying to compromise accounts
---

---

Snip like a Pro
On computers running windows 10 or newer, you can quickly use the snipping tool by using Windows + Shift + S. Use the snipping tool to quickly grab a snapshot of a specific portion of a page. It is super useful when collaborating on projects over email or messaging. Try it out!
---


Amazon's Safety Woes Continues
Amazon suffers its third warehouse fire this week at a facility in New York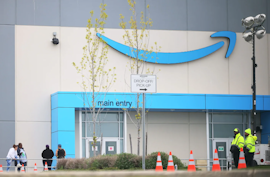 A fire broke out late Wednesday evening at an Amazon facility in upstate New York that's voting in a union election next week. The fire at the warehouse, located near Albany in the town of Schodack, began around 10:50pm and lasted until shortly after midnight, according to the Schodack Police Department.

In a prepared statement, Amazon spokesperson Paul Flaningan called the incident a "small fire," and said it was "contained to a compactor that's located just outside the doors of a loading dock." He said the warehouse was evacuated, and fire department officials declared the building was safe following a preliminary investigation.

The incident near Albany follows two other fires at Amazon warehouses this week. On Tuesday, the company suspended dozens of warehouse workers who refused to work following a cardboard compactor fire at a facility on Staten Island that voted to unionize earlier this year.

Organizers with the Amazon Labor Union said day shift workers at that warehouse were sent home with pay when the fire happened Monday in the late afternoon. Night shift workers didn't get the same option, though many raised concerns the air wouldn't be safe to breathe because of smokes and fumes from the fire.

Flaningan said on Wednesday the company asked all night shift employees at the Staten Island warehouse to report to their shifts after fire officials certified the building as safe. But dozens refused and held a sit-down protest at the facility's main office, demanding to be sent home with pay. Separately, another fire had broken out Monday at a facility in Alabama. fortune.com

Online Shopping Slowdown
Inflation, early shopping to slow U.S. online holiday spending
U.S. online holiday sales are expected to rise this year at their slowest pace since at least 2015, according to a report, as shoppers feel the brunt of decades-high inflation and soaring interest rates.

Adobe Analytics forecast online sales in November and December to rise 2.5% to $209.7 billion, compared with an 8.6% increase a year ago, as more people also return to in-store shopping and bring forward purchases to as early as October.

This is another sign of a gloomy holiday season, with FedEx Corp's Ground division expecting to lower volume forecasts to reflect customers' plans to ship fewer holiday packages. Last month, Mastercard's SpendingPulse report also forecast a slowdown in shopping for the holidays.

With annual inflation running 8.3% in August, Americans have been forced to cut back on discretionary purchases, while the U.S. Federal Reserve's aggressive interest rate hikes are expected to further hit spending power. reuters.com

Amazon Prime Day Kicks Off: What to expect from the Early Access Sale

Amazon Can Bag Your Dollars Even When You're Shopping Elsewhere
---
New York, NY: Shoplifter with 153 arrests booked again after fleecing 3 Rite Aids
A prolific Big Apple shoplifter with over 150 arrests dating back to his teens was busted again in Queens this week, sources told The Post. Tedera Williams, 47, was nabbed on Friday for three separate incidents in which he stole beer from three separate Rite Aids in Queens. The thefts included seven cases of Corona beer and a shopping cart on Sept. 21, stolen Heineken on Sept. 23 and another 12-pack of Coronas on Friday. He is separately facing petit larceny charges from a string of Sept. 8 incidents, according to public records. He was arrested in Manhattan on several misdemeanor larceny charges on Sept. 25 after being caught stealing a polo shirt, belt and jeans from Bloomingdale's on the Upper East Side, and released without bail. Williams was first arrested as a teen, but the early busts are sealed, sources said. His publicly available rap sheet begins Jan. 10, 2000, and includes at least 153 arrests including for charges of petit larceny, robberies, tampering with evidence, stealing, burglary and forcible touching in 2019 for rubbing a 22-year-old woman's butt. nypost.com

Petaluma, CA: Police arrest 'theft crew,' recover $10,000 in Dick's Sporting Goods items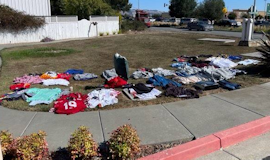 Three members of what police described as an "organized theft crew," believed responsible for a spree of merchandise heists totaling more than $10,000 at Dick's Sporting Goods stores in Petaluma, Santa Rosa, and near Sacramento, were arrested in Petaluma, police said. They are Jose Bello-Salinas, 24, of Vallejo; Vanessa Burton, 34, of Fairfield and Bryant Jacobs, 39, from Vallejo, Petaluma Police Lt. Tim Lyons said in a news release issued over the weekend. They were arrested on suspicion of a number of offenses, including grand theft, conspiracy and possession of burglary tools, he added. pressdemocrat.com

Manhasset, NY: Fendi Store Robbed, 3 Suspects Sought
Authorities are searching for three people who they said robbed a Fendi store Friday in Manhasset, according to Nassau County police. Police were called to the store at 2110 Northern Blvd. around 4:50 p.m. Friday. According to authorities, three suspects entered the store and began to put merchandise into a bag. The store manager saw the trio take merchandise and confronted them, police said. When she approached them, the suspects repeatedly pushed and shoved her, then drove off in a white Nissan, police said. They stole about $3,200 worth of merchandise. patch.com

New Caney, TX: Man accused of stealing $3,000 worth of fragrances from Ulta Beauty store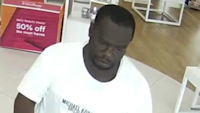 A shoplifting suspect may have left quite a scent behind in Montgomery County after allegedly stealing $3,000 worth of fragrances from a store in New Caney. The sheriff's office released a surveillance photo of the suspect on Thursday. Authorities said the man walked out of an Ulta Beauty Supply store in the 21500 block of Market Place Drive in September with a basket filled with high-end fragrances. abc13.com

Yorkville, IL: Police investigating theft of perfume worth more than $2,000 from Ulta
Yorkville police are investigating the felony theft of more than $2,000 in perfume from a local retail store. In a statement, police said they were notified at 3:15 p.m. Oct. 1 that a suspect went into the Ulta store and filled a bag with perfume bottles and then sprinted out of the store without paying. Police said 21 perfume bottles with a total value of $2,135 were taken. shawlocal.com

Lawrenceville, GA: Thieves break into smoke shop and steal thousands in merchandise

Greenacres, FL: 'Known shoplifter' facing felonies after bust at Walmart; larceny, pipe, crack and meth

Quakertown, PA: Woman Sought by Police in Attempted Shoplifting at Ollie's
---

---

Shootings & Deaths
Los Angeles, CA: Store clerk dies after trying to stop shoplifters
Filipino store clerk in Los Angeles, California died after he was attacked and struck with a scooter by a group of teen shoplifters, local media report. Steven Reyes, 68, was manning a liquor store in Highland Park on Thursday when he confronted a group of teenagers who were attempting to steal various items, according to a Los Angeles Times report. Among the items was a case of beer, his family said. Authorities said the group of teenagers brutally beat Reyes before one of them struck him in the head with the scooter. They quickly fled from the store, leaving Reyes lying on the road. Reyes was brought to the hospital where he later died. The local police said the suspects are two teenage boys and two teenage girls between the ages of 15-18. cnnphilippines.com

Independence, MO: Off-duty Kansas City firefighter killed in shooting at Gas station
An off-duty Kansas City firefighter was killed in a shooting Thursday afternoon at an Independence gas station. Independence police said they were called about 2:30 p.m. to the Liquorland gas station near Sterling Avenue and U.S. 40 Highway. An eyewitness who asked that KMBC not show her face said the firefighter heard a man disrespect a cashier inside the store. She said the firefighter spoke up in the woman's defense. That started an argument. The argument grew into fistfight. The witness said the man fighting with the firefighter came with a woman and that woman may have pulled the trigger of the gun. She said the firefighter was shot outside the store and then he came back into the store for help. When officers arrived, they say the firefighter had already died. kmbc.com

Houston, TX: Off-duty Security Guard shoots man to death at convenience store
A man is dead after an off-duty security guard shot him while inside a convenience store early Monday morning in southwest Houston, police said. It happened at about 3:40 a.m. at the Shell gas station in the 8700 block of Westheimer near Fondren Road. According to authorities, the guard did not work at the store. She was a guard at a nearby apartment complex who knew the man because she said she's had previous issues with him regarding various criminal activity at the complex. The guard walked into the store, and police describe the two as having some type of verbal exchange that escalated when the man allegedly pulled a pistol on her. That's when she fired back one time, hitting and killing him, police said. abc13.com

Upper Southampton, PA: Victims ID'd in double fatal shooting outside Bucks County pub; suspect called 911
Two men were shot and killed late Friday night in the parking lot of Steam Pub, a well-known Bucks County bar and grill, and the incident was called into 911 by the suspected shooter, among others, authorities said. Around 11:30 p.m. Friday, authorities said, police responded to numerous calls that multiple people had been shot and that a large crowd had gathered outside the restaurant — a converted train station in one of several shopping centers along Second Street Pike in Upper Southampton Township. A law enforcement official confirmed that Panebianco and Farrell were seen leaning on a parked vehicle in the parking lot when the shooting occurred, but provided no other information, including whether the shooter was inside the vehicle. inquirer.com

Houston, TX: Update: Man charged in the killing of a convenience store employee
Houston police have made an arrest in the shooting death of a convenience store clerk last month. They said 19-year-old Jaylon Boston is charged with capital murder and may face additional federal charges. He is currently in federal custody, according to HPD. Yogesh Sharma, 37, was gunned down on Sept. 27 outside the southside store on Weston Street near Griggs Road. houstonchronicle.com

Gulfport, MS: 15-year-old on life support after police shooting outside Family Dollar
A 15-year-old is on life support in the hospital Friday after an officer-involved shooting outside a Family Dollar in Gulfport, according to his mother. "He's no longer with us," the teenager's mother told news media Friday evening. She said that her son is brain-dead and on a ventilator. According to Gulfport Police Chief Adam Cooper, officers were called to the Family Dollar store on Pass Road on Thursday to investigate reports that people were aiming guns at passing cars. Cooper said when police made contact with the suspects, they tried to run away from police. "One of our officers engaged with an armed individual, shots were fired, the suspect was taken to the hospital with a gunshot wound," Cooper said. wwltv.com

San Antonio, TX: SAPD fires officer that shot teen in McDonald's parking lot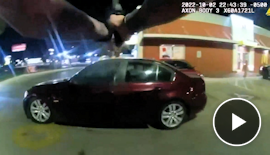 A San Antonio police officer who shot a teenager that was sitting in his car eating a hamburger has been fired, police said. San Antonio Officer James Brennand was fired after shooting Erik Cantu, 17, on Oct. 2 in a fast food restaurant parking lot, police training commander Alyssa Campos said in a video statement released Wednesday. Brennand had responded to an unrelated disturbance at the fast-food restaurant when he saw the Cantu inside the car, which had evaded him a day earlier, Campos said. Video shows the officer opening the driver's side door and ordering the teen out of the car. The car backed up, and within seconds the officer fired five shots into the car at point-blank range. As the car drove away, the officer fired five more rounds. The teen was hit multiple times. There also was a passenger in the car with him. khou.com

Houston, TX: Robbery victim accidentally shot by security guard attempting to stop armed suspect, police say
A security guard accidentally shot a man who was being robbed in an attempt to stop an armed suspect in north Houston, according to police. Houston Police Department officers responded to a shooting at a nightclub in the 9900 block of the North Freeway at about 3:15 a.m. Upon arrival, officers said they found a man with two gunshot wounds on his back who was transported to the hospital in stable condition. Police said he is expected to survive. abc13.com

---

Robberies, Incidents & Thefts
Plainville, CT: Second suspect charged in Walgreens shoplifting that turned violent
Police have charged a second suspect in a shoplifting in Plainville that turned violent. Jamar Sims, 19, of New Haven, was arrested Monday and charged with second-degree robbery, conspiracy to commit second-degree robbery, third-degree larceny, conspiracy to commit third-degree larceny and third-degree assault. According to the warrant for his arrest, Sims assaulted a Walgreens employee on July 10. The worker at the store – located at 5 Farmington Ave – was attempting to stop Sims and another suspect – identified by police as Sheniya Lanier, 19 – from stealing carts full of merchandise. bristolpress.com

Spartanburg County, SC: Woman wanted for three counts of shoplifting
The Spartanburg County Sheriff's Office is asking for the community's assistance in locating Jasmine Nicole Rodgers. Rodgers is wanted for three counts of shoplifting stemming from incidents where she was recorded stealing scratch-off lottery tickets from convenience stores. In the video above, Rodgers is seen distracting the clerk before reaching behind the counter and stealing the tickets. Spartanburg County Lt. William Gary talks about the seriousness of stealing lottery tickets. "To steal the tickets is a larceny, however when you get one that's a winner, doesn't matter if it's a dollar or the grand prize, that's a felony," said Lt. Gary. foxcarolina.com

Alpharetta, GA: Store employee charged with theft of $14,870
Managers of the Evereve clothing store on Avalon Boulevard in Alpharetta recently reported that an employee was suspected of stealing nearly $15,000 from the store over a three-month period. Alpharetta Police responded to the store Sept. 6 and were told an accounting audit had identified several suspicious merchandise returns, which initiated an investigation by store loss prevention staff. Loss prevention determined an employee, a 40-year-old Duluth woman, had been accepting returns from customers, and was using the receipts to take cash out of the register. The investigation showed thefts occurred from June to August, and losses totaled $14,870. appenmedia.com

Odessa, TX: Teenage thief allegedly steals and eats 'world's hottest' gummy bear, immediately suffers consequences
A pharmacy in Texas took to Facebook this week to respond to an alleged incident in which a teen reportedly stole and ate a Lil' Nitro — described as "The World's Hottest Gummy Bear" — and almost immediately suffered the consequences. The operators of Sunflower Rx, in downtown Odessa, said they're hoping the teen has learned his lesson. In the Facebook post, the operators of Sunflower Rx said the teen and his friend visited the store on Monday, Oct. 3, and quickly left. A short while later, the suspect reportedly ran back into the store, sweating, and grabbed an iced tea. He then threw himself to the floor, at which point employees asked if they should call an ambulance. "Please don't," he said, according to the pharmacy's Facebook post. "I'm OK, I just ate something really spicy." When asked if employees should try calling the boy's parents, he again said no. But he asked for a trash can, worried that he might vomit. A "very sweet girl" then came inside the store — the pharmacy's employees thought it might be his sister — and removed the boy from the store. She also offered to pay for the tea, according to the Facebook post. ktla.com

Australia: Police Launch Special Operation To Crackdown On Shoplifting
South Australia Police have launched an operation established to crack down on shop lifting as the state experiences an increase in thievery. There has been a significant increase in shoplifting activity across South Australia with beauty products, alcohol and expensive meat some of the main targets. hit.com.au

Hong Kong, China: HK$22 Million gone in 5 minutes: robbers posing as customers snatch jade and diamond necklace from Hong Kong jewelry store

San Bernardino County man sentenced for 52 smash-and-grab robberies at cellphone stores across Southern California

Rome, GA: Man jailed for over half dozen Armed Robberies

Philadelphia, PA: Temple University struggles with security as number of robberies near campus grows
● Antique – Phoenix, AZ – Robbery
● Auto – Lincoln, NE – Armed Robbery
● C-Store – Lakemoor, IL – Robbery
● C-Store – Greensboro, NC – Armed Robbery
● C-Store – Burke County, GA – Armed Robbery
● C-Store – Los Angeles, CA – Robbery / Clerk killed
● C-Store – Cromwell, CT – Armed Robbery
● C-Store – Laurinburg, NC – Armed Robbery
● C-Store – Bristol, CT – Armed Robbery
● C-Store – Rutland, VT – Armed Robbery
● C-Store – Bellingham, WA – Robbery
● C-Store – Thurston County, WA – Armed Robbery
● C-Store – Lincoln, NE – Robbery
● C-Store – Orangeburg, SC – Robbery
● Dollar – Sperry, OK – Armed Robbery
● Gas Station – Daly City, CA – Armed Robbery
● Gas Station – New York, NY – Robbery
● Gas Station – St Cloud, MN – Armed Robbery
● Gas Station – Los Angeles, CA – Armed Robbery
● Grocery – Tampa, FL – Robbery
● Grocery – Harrisonburg, VA - Robbery
● Handbags – Manhasset, NY – Robbery
● Jewelry – Leesburg, VA – Burglary
● Jewelry - Buford, GA – Burglary
● Jewelry - Orange Park Mall, FL - Robbery
● Jewelry - Garden City, NY- Robbery
● Jewelry - Livermore, CA - Robbery
● Jewelry - Scottsdale, AZ – Robbery
● Liquor – Denver, CO – Burglary
● Liquor – Denton, TX – Robbery
● Marijuana – Santa Rosa, CA – Robbery
● Restaurant – Portland, OR – Armed Robbery
● Vape – Hartford, CT – Armed Robbery
● Vape – Lawrenceville, GA – Burglary
Daily Totals:
• 30 robberies
• 4 burglaries
• 0 shootings
• 1 killed

---
| | |
| --- | --- |
| | Kim Butler named Loss Prevention Manager for Bass Pro Shops |
Submit Your New Hires/Promotions
or New Position
See all the Industry Movement
---




Feature Your Job Here For 30 Days -
70% Aren't On The Boards
Post your job listing
---
Featured Job Spotlights
An Industry Obligation - Staffing
'Best in Class' Teams

Every one has a role to play in building an industry.
Filled your job? Any good candidates left over?
Help your colleagues – your industry - Build 'Best in Class' teams.

Refer the Best & Build the Best
Quality – Diversity – Industry Obligation

---



Area Asset Protection Manager - New Jersey North
North New Jersey - posted October 11
In this role, you will embody Do The Right Thing by protecting People, Assets, and Brands. You will work in an energized, fast paced environment focused on creating a safe environment for our employees, teams, and customers; this is critical to driving our Brand Power, Enduring Customer Relationships, and exuding our commitment to Team and Values...



Division Loss Prevention and Safety Manager
Orlando, FL / Tampa, FL / Atlanta, GA - posted September 28
We're currently seeking a Division Loss Prevention and Safety Manager to join our Headquarters team! In this role you will oversee and champion initiatives and company programs, processes and controls that build a culture around continuous improvement in loss prevention safety, and security...



Field Loss Prevention Manager
Seattle, WA - posted September 27
The Field Loss Prevention Manager (FLPM) coordinates Loss Prevention and Safety Programs intended to protect Staples assets and ensure a safe work environment within Staples Retail locations. FLPM's are depended on to be an expert in auditing, investigating, and training...



Fraud Analyst
Baltimore, MD - posted September 20
The Digital Fraud Analyst plays a critical role in identifying and deterring card not present fraud. This role is responsible for decisioning on online orders placed on Under Armour's Mexico E-Commerce platform (UA.mx), and to protect the business from fraud and unauthorized transactions...



Asset Protection Coordinator
Multiple locations - Central NJ - posted September 12
In this role, you will embody Do The Right Thing by protecting People, Assets, and Brands. You will work in an energized, fast paced environment focused on creating a safe environment for our employees, teams, and customers; this is critical to driving our Brand Power, Enduring Customer Relationships, and exuding our commitment to Team and Values...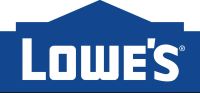 Regional Asset Protection Director
Blue Bell, PA - posted August 31
The principle purpose of the Regional AP and Safety Director is to provide leadership and oversight of the development, administration and maintenance of Lowe's loss prevention, safety and operations programs. This includes directing the day-to-day functions of the District AP and Safety Manager and working closely with Regional, District and Store leaders to establish and achieve safety, shrink, training, and operational objectives...



Sr. Manager, Brand & Asset Protection - West
Pacific Northwest or California - posted August 29
As the Senior Manager of Brand and Asset Protection for North America, you will part of an innovative Asset Protection team, whose mission is to prevent, identify and mitigate risks to our business. You will support with the creation of foundational asset protection programming and will lead its delivery to our North American store base...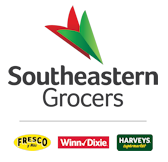 Region AP Manager (Florida - Treasure Coast Market)
Jacksonville, FL - posted June 17
Responsible for managing asset protection programs designed to minimize shrink, associate and customer liability accidents, bad check and cash loss, and safety incidents for stores within assigned region. This position will develop the framework for the groups' response to critical incidents, investigative needs, safety concerns and regulatory agency visits...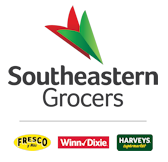 Regional Safety Manager – South Florida Region
Jacksonville, FL - posted June 17
This position will manage the safety program for an assigned group of stores that is designed to minimize associate and customer accidents. This includes reviewing and recommending loss control strategies, ensuring program conformance to applicable laws and regulations, preparing required reports, and monitoring and evaluating the program activities in stores...



Corporate Risk Manager
Seattle, WA / Tacoma, WA / Portland, OR - posted June 14
Summary of Role and Responsibilities: A proactive approach to preventing losses/injuries, whether to our employees, third parties, or customer's valuables. They include but are not limited to cash in transit, auto losses, or injuries....



Physical Security Operations Center Leader
Columbia, MD - posted June 8
The primary purpose of this role is to partner, lead and manage a Central Station/Physical Security Operations Center driving operational execution and enhancements to ensure effectiveness and a positive customer experience. This individual is also responsible for leading a team of operators providing professional and accurate responses...



Loss Prevention Specialists (Store Detective)
Albany, NY; Hyannis, MA; Burlington, VT; Hartford, CT
- posted May 6
Detect and respond to external theft and fraud by working undercover within the store(s) you are assigned to. Working as a team with store management and associates in combating loss in the store(s). Developing and analyzing external theft trends, utilizing information in company reports and information gathered from store management and associates...

Retail Asset Protection Associate
Medford, MA; Brockton, MA; East Springfield, MA
- posted May 6
The Asset Protection Greeter role is responsible for greeting all customers as they enter the store, ensuring that customers see the Company's commitment to provide a safe and secure shopping environment, as well as deterring theft, shoplifting, or other dishonest activities...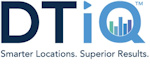 Regional Loss Prevention Auditor
Multiple Locations - posted April 20
The Regional Loss Prevention Auditor (RLPA) is responsible for conducting operational audits and facilitating training meetings in our clients' locations. The audit examines operational controls, loss prevention best practices, and customer service-related opportunities...
---

Featured Jobs

---

---

When anyone goes for an interview you've got to play to win. You should not allow: any outside variable, any future promotion thoughts or promises, your guilt feelings towards your current employer or boss, your preconceived opinions of the possible future employer, or any miss-step in the process on the part of the future employer disrupt or impact your performance. All interviews have long range implications on your career. The executives interviewing you are part of a community and you'll run into them again at another company. So if you do get involved and go for an interview, commit yourself all the way and play to win. It doesn't mean you've got to take the job. It just means you have to perform at 100%.


Just a Thought,
Gus




(content subject to approval)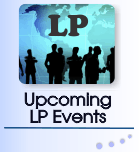 ---

Recruiting?
Get your job e-mailed to everyone... everyday
Post on our Featured Jobs Board!
Not getting the Daily?
Is it ending up in your spam folder?
Please make sure to add d-ddaily@downing-downing.com to your contact list, address book, trusted sender list, and/or company whitelist to ensure you receive our newsletter.
Want to know how? Read Here



36615 Vine Street, Suite 103
Willoughby, OH 44094
440.942.0671
copyright 2009-2019
all rights reserved globally