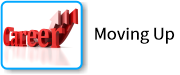 ---

The Loss Prevention Foundation (LPF) Announces New Board Members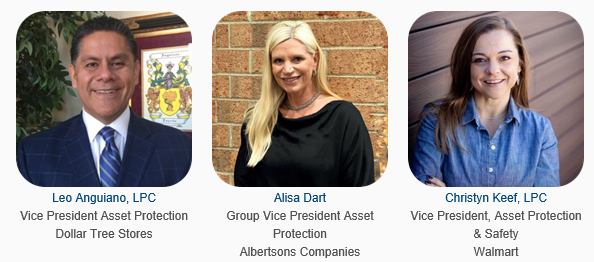 (Mooresville, NC - October 6, 2022) The Loss Prevention Foundation (LPF) has announced the selection of its newest board members to assist in governing and providing strategic direction for the Foundation. Leo Anguiano, LPC, Alisa Dart, and Christyn Keef, LPC have accepted the nominations and have been approved by the LPF board to serve on the Foundation's Board of Directors.

Each new board member must demonstrate their support for industry-specific loss prevention certification. They must have a passion for improving our professional perception as an industry and feel professional certification is a critical step in achieving that goal.

For a complete list of the Loss Prevention Foundation Board Members, click here

See All the Executives 'Moving Up' Here

Submit Your New Corporate Hires/Promotions or New Position

---

---

Introducing The Intel by Auror: Retail Crime Intelligence Podcast

Auror officially launches The Intel by Auror: Retail Crime Intelligence Podcast!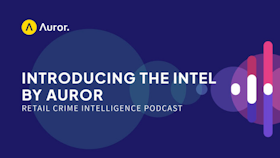 Your go-to show for all things Retail Crime Intelligence, this new podcast will spotlight the human stories behind AP/LP, host interesting chats between industry leaders, and feature the latest insights from Auror.

Every retail leader, AP/LP associate, and law enforcement professional deserves a consistent and quality source for the latest insights and stories relevant to their community and industry. That's why we launched The Intel Podcast Series, the world's first channel dedicated to Retail Crime Intelligence. Season one is in development and will be released soon. From Four-Star Generals and AP/LP leaders to Auror's own in-house specialists and insights, you won't want to miss this.

Subscribe and tune in here

---

Organized Retail Crime Case of the Year Recognized by CAL-ORCA

Congratulations to Tina McHale, Senior Manager, Organized Retail Crime - West Regions at Macy's, for being recognized by CAL-ORCA, California Retailers Association and Attorney General Rob Bonta for the Organized Retail Case of the Year. Kudos to Erik Moreno, Organized Retail Crime Investigator at Macy's, for being co-pilot on this investigation.

Posted on LinkedIn by Chris DeSantis, Sr. Dir. Investigations & Fraud Strategy at Macy's

---
Q1 2022 Violent Fatalities By State
Texas Top State - 6 Out of Last 7 Years



Click here to see the full report

Sponsored by


---

The U.S. Crime Surge
The Retail Impact

Violent Crime Decreased in 2021 - Driven by Big Drop in Robberies
8.9% robbery decrease drove down violent crime in 2021 - but murders were still up 4.3%

FBI Releases 2021 Crime in the Nation Statistics, showing violent crime decrease

The estimated number of violent crimes in the U.S. decreased slightly in 2021, according to statistics released by the FBI.



By the numbers: Violent crime volume decreased by 1% in 2021, from 1,326,600 in 2020 to 1,313,200. The estimated number of murders increased from 22,000 in 2020 to 22,900 in 2021, a 4.3% increase. Rates of robberies decreased 8.9% from 2020 to 2021, contributing significantly to the decrease in overall violent crime.

Yes, but: Nearly 40% of law enforcement agencies nationwide, including the New York City Police Department and Los Angeles Police Department, failed to report their 2021 crime data to the FBI. That will result in a data gap that experts say makes it harder to analyze crime trends and fact check claims politicians make about crime.

Meanwhile, police departments are experiencing officer shortages and pressures to reform policing tactics two years following the murder of George Floyd.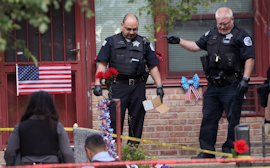 Directly from the FBI press release: Overall, the analysis shows violent and property crime remained consistent between 2020 and 2021. While the aggregate estimated violent crime volume decreased 1% for the nation, the estimated number of murders increased by 4.3%. The robbery rate decreased 8.9% from 2020 to 2021, which heavily contributed to the decrease in overall violent crime despite increases in murder and rape rates at the national level.

Flashback: The estimated number of violent crimes across the U.S. rose for the first time in four years in 2020, according to statistics released by the FBI last year. fbi.gov axios.com
Editor's Note: The newly released FBI data showing a 8.9% drop in robberies nationwide almost exactly mirrors the D&D Daily's 2021 Robbery Report, which showed that retail robberies were down 9.5% from 2020 to 2021.

The FBI data also showed that murders nationwide were up 4.3%, tracking with the D&D Daily's 2021 Retail Violent Fatalities Report that showed a 14% increase in retail-related violent fatalities.
America's Theft Surge Making Global Headlines
US retailers taking steps to address thefts at stores
Retail theft increased when the stores reopened following lockdowns during the COVID-19 pandemic. The newly released 2022 Retail Security Survey by National Retail Federation shows that 74 percent of survey respondents reported that store theft has increased compared with five years ago. Retailers also lose a lot of money to organized retail crime, which has increased.

Some governments also have increased the threshold or value of good stolen to constitute a felony. The survey found that the majority — 70.8 percent — of respondents reported either a moderate increase (36.6 percent) or substantial increase (34.2 percent) in organized retail crime case values in areas that increased felony thresholds.

In California, Proposition 47 in 2014 reduced theft of goods valued at less than $950 from a felony to a misdemeanor, which some politicians have attempted to repeal.

Home Depot has been locking up more products during the past year while testing more customer-friendly, higher-tech solutions, reported The Wall Street Journal.

"It's a triage-type scenario. It's stop the bleeding and give yourself some time," Scott Glenn, vice-president of asset protection at Home Depot, told the Journal. Glenn said that overall theft attempts at Home Depot continue to rise compared with before the pandemic.

As a large retailer of high-value electronics, Best Buy has long locked up some products. Across all US stores, less than 5 percent of the company's products are locked up or in back rooms for theft-protection reasons, about the same percentage as previous years. Best Buy started using a tactic last winter as retail theft jumped.

Rite Aid said a $5 million year-over-year increase in "shrink" — or losses related to theft, fraud or administrative errors — had cut into profits, the New York Post reported. Chief Retail Officer Andre Persaud said New York City-area shoplifting losses had increased despite attempts to improve "product protection". global.chinadaily.com.cn

Cities Shift from 'Soft on Crime' to 'Surveillance States'
Surveillance shift: San Francisco pilots program allowing police to live monitor private security cameras

The trial would give law enforcement access to live footage by consenting residents, a departure from the city's previous stance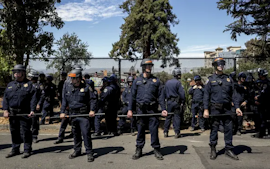 Last week San Francisco city leaders approved a 15-month pilot allowing police to monitor live footage from surveillance cameras owned by consenting businesses and civilians without a warrant.

The 7-4 decision by the San Francisco board of supervisors was a major loss for a broad coalition of civil liberties groups that had argued the move would give police unprecedented surveillance powers. It also seemingly marked a departure from the progressive stance on surveillance the city's leadership had previously maintained.

In May 2019, the board had made history by making the city the first to ban the use of facial recognition by any local government agency. But more than three years, a pandemic and many protests against police injustice later, some members of the board now say they need to balance concerns for privacy with the need to allow law enforcement officials to "utilize certain technologies to make San Francisco safer".

Privacy advocacy groups say the shift is part of a larger phenomenon in cities across the US, where fears of both perceived and real increases in crime have prompted police and elected officials to expand the use of surveillance technology, even if there isn't always clear evidence those technologies are effective at deterring or solving crimes.

In Detroit, the city council is in the midst of a months-long back and forth on whether to expand its contract with gunshot detection company ShotSpotter. And the city of New Orleans this summer rolled back parts of its own pioneering facial recognition ban, allowing police to request the use of the controversial technology. theguardian.com

NYPD Misconduct Database Reveals 450,000 Records
Online database makes public thousands of misconduct accusations against NYPD cops, NYC correction officers
A new database went online Monday which contains hundreds of thousands of records of misconduct accusations against NYPD cops and New York City correction officers.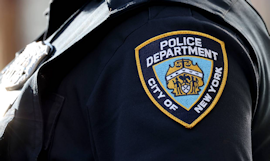 The Legal Aid Society database contains 450,000 records at a level of detail previously unavailable, including documents obtained through lawsuit discovery and the results of Freedom of Information Law (FOIL) requests.

But Patrick Lynch, president of the Police Benevolent Association, the NYPD's largest union, bashed the database Monday. The new database contains more than 18,000 lawsuits filed against more than 14,000 NYPD officers between 2013 and June 30, 2022.

It also has more than 1,000 final reports on civilian complaints filed against officers. There are also about 9,000 NYPD internal affairs misconduct records with NYPD trial decisions, along with letters compiled by county prosecutors of disciplinary cases and past questions of credibility on police officers who may be called as witnesses in criminal cases.

"This latest database will help defenders, prosecutors, police and the public ensure that justice is done in our courts and witnesses tell the truth," said Barry Scheck, co-founder of the Innocence Project. "Databases like this should exist in every city and state." nydailynews.com

CMPD officers get more active shooter training amid mass shooting surge
Every sworn officer with the Charlotte-Mecklenburg Police Department is getting more active shooter training in response to mass shootings that have happened across the country.

Retail theft plagues Puget Sound businesses

Gun rights group argues FBI undercounting armed citizens who stop mass shootings

Minnesota AG sues Fleet Farm over gun sales to straw buyers

---

COVID Update

619.7M Vaccinations Given
US: 98.4M Cases - 1M Dead - 95.4M Recovered
Worldwide: 625M Cases - 6.5M Dead - 604.8M Recovered


Private Industry Security Guard Deaths: 362
Law Enforcement Officer Deaths: 802


COVID Cases, Hospitalizations & Deaths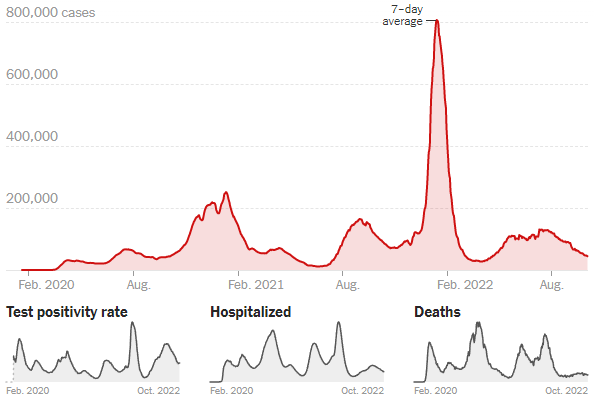 'The Pandemic was Good for Malls'
Shoppers are returning. Have malls stemmed the tide of failure?

Reports of the death of the American mall turn out to have been greatly exaggerated.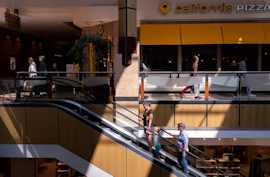 Even in the midst of the COVID pandemic, retail stores had a banner year in 2021. According to the U.S. Census Bureau, retail sales overall in the United States were more than $6.5 trillion last year, nearly $1 trillion more than the record set the year before.

One of the prime beneficiaries of the increased spending has been malls, or at least some of them. And it is only going to get better, with new stores planning to move into the vacant slots in the near future, said senior marketing director Sean Phillips.

"The pandemic was good for malls. All that time, people were only able to shop online or buy online and pick up at the store. If you search the headlines from 2017-'18, all the headlines were 'Retail Apocalypse,' 'Online shopping closing down brick-and-mortar (stores).' It was all negative, negative, negative," Phillips said.

"During the pandemic, when everyone was online shopping, people came to realize how much they enjoy brick-and-mortar shopping," he said.

The numbers bear him out. Using information that tracks people's cellphone data, the mall has determined that its foot traffic this year is higher than it was even in 2019, the year before the pandemic. detroitnews.com

Is the Post-Pandemic Finally Here?
Warning Signs About the First Post-pandemic Winter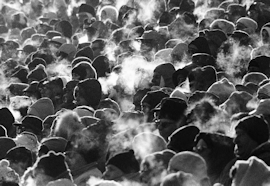 This fall, unlike the one before it, and the one before that, America looks almost like its old self. Schools and universities are in session; malls, airports, and gyms are bustling with the pre-holiday rush; handwashing is passé, handshakes are back, and strangers are packed together on public transport, nary a mask to be seen. On its surface, the country seems ready to enjoy what some might say is our first post-pandemic winter.

Americans are certainly acting as if the crisis has abated, and so in that way, at least, you could argue that it has. "If you notice, no one's wearing masks," President Joe Biden told 60 Minutes in September, after proclaiming the pandemic "over." Almost no emergency protections against the virus are left standing; we're dismantling the few that are. At the same time, COVID is undeniably, as Biden says, "a problem."

Each passing day still brings hundreds of deaths and thousands of hospitalizations; untold numbers of people continue to deal with long COVID, as more join them. In several parts of the country, health-care systems are struggling to stay afloat. Local public-health departments, underfunded and understaffed, are hanging by a thread. And a double surge of COVID and flu may finally be brewing. theatlantic.com

Kansas storefronts closed during Covid can now recoup some losses
Kansas has put $50 million toward partial property tax refunds for retail storefronts with pandemic-related losses.

Omicron BA.4.6 makes up nearly 13% of COVID variants circulating in U.S.

Pandemic stress may have had a lasting impact on our personalities

---

Business Continuity/Crisis Management
Proactive - Reactive

Hurricane Ian Retail Response & Recovery

(section sponsored by Genetec)

Retail Impact of Hurricane Ian
Hurricane Ian leaves Florida retailers assessing damage to businesses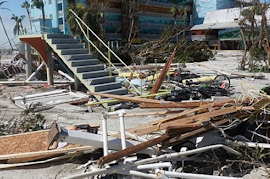 Hurricane Ian left at least one bike shop "utterly destroyed"— the Fort Myers Pedego store. It's likely that many more stores and the homes of their owners and employees were damaged or destroyed. Retailers who have been able to re-open are trying to quickly rescue customers' bikes that were submerged. And they are contemplating how their market will be affected as the area rebuilds.

BRAIN has heard second-hand stories of several other stores that were heavily damaged or destroyed, but we've not been able to confirm all the reports yet.

Social media postings show other area stores that sustained heavy damage. The Bike Bistro in Fort Myers, located adjacent to the Estero Bay marsh, was hit hard, the store reported on its Facebook page, where it shared dramatic photos of the damage and the cleanup.

Sanibel, a popular resort and second home destination, was hit hard by the storm and is now unreachable by automobile as the only bridge to the island was damaged. That will affect businesses on the island and the mainland, noted Diane Holm, who owns Fort Myers Cyclery with her husband Michael. The store was suffered minimal physical damage. bicycleretailer.com

Making Stores Safe Enough to Reopen
Retailers look ahead in aftermath of Hurricane Ian
While some stores in the area have taken on some damage, all retailers interviewed for this story noted that all members of their respective staffs and their immediate families have been accounted for. But that's not to say they're unscathed. Some lost homes or personal property in the storm, and many are still without power.

So, for those retailers whose stores have sustained damage, it's about balance: balancing restoring operations with making sure team members are taken care of and staying sensitive to the needs of the community.

Still, Capo said it could be much worse. "It's not as bad as what we see on TV, thank God, but it's going to be a while before we make the store safe enough to reopen again," he said.

Fort Myers-based Top 100 retailer Matter Brothers Furniture also sustained damages to some of its Fort Myers-area properties. A Matter Brothers store in Fort Myers didn't fare as well, as it suffered roof damage, which led to some water damage inside the building.

Matter Brothers is balancing restoration efforts at its properties and helping team members and the community at large. He said the storm has revealed leadership characteristics among many in the company.
furnituretoday.com

2 Walmart & Sam's Club Stores Still Closed After Hurricane Ian


Retail & Government Operations Centers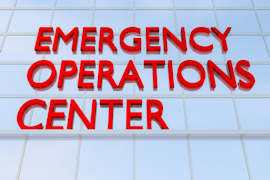 ● National Business Emergency Operations Center
● Florida State Emergency Operations Center
● Lee County - SW Florida Operations Center
● Walmart Emergency Operations Center
● Amazon's Disaster Relief Hub
● Target Emergency Operations Center
● Home Depot's Natural Disaster Command Center
● Lowe's Emergency Command Center
● Microsoft Teams Emergency Operations Center

---

This Case Could Have Massive Ramifications for the Security Industry
Former Uber Security Chief Found Guilty of Hiding Hack From Authorities

A jury found Joe Sullivan, who led security at Uber, guilty on two different counts. The case could change how security professionals handle data breaches.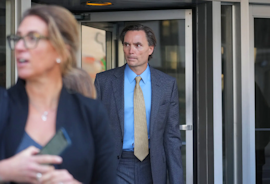 Joe Sullivan, the former Uber security chief, was found guilty on Wednesday by a jury in federal court on charges that he did not disclose a breach of customer and driver records to government regulators.

In 2016, while the Federal Trade Commission was investigating Uber over an earlier breach of its online systems, Mr. Sullivan learned of a new breach that affected the Uber accounts of more than 57 million riders and drivers.

The jury found Mr. Sullivan guilty on one count of obstructing the F.T.C.'s investigation and one count of misprision, or acting to conceal a felony from authorities.

The case — believed to be the first time a company executive faced criminal prosecution over a hack — could change how security professionals handle data breaches.

"The way responsibilities are divided up is going to be impacted by this. What's documented is going to be impacted by this. The way bug bounty programs are designed is going to be impacted by this," said Chinmayi Sharma, a scholar in residence at the Robert Strauss Center for International Security and Law and a lecturer at the University of Texas at Austin School of Law.

Judge William H. Orrick did not set a date for sentencing. Sullivan may appeal if post-trial motions fail to set the verdict aside.

Read the full story and previous coverage of the Uber trial here

'Blueprint for an AI Bill of Rights'
The White House released an 'AI Bill of Rights'

The White House hopes to spur companies to make and deploy AI more responsibly and limit AI-based surveillance

The White House on Tuesday released a set of guidelines it hopes will spur companies to make and deploy artificial intelligence more responsibly and limit AI-based surveillance, despite the fact that there are few US laws compelling them to do so.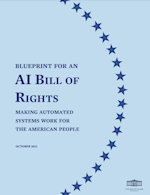 The White House hopes it will convince tech companies to take additional steps to protect consumers, including clearly explaining how and why an automated system is in use and designing AI systems to be equitable. The blueprint joins a number of other voluntary efforts to adopt rules regarding transparency and ethics in AI, which have come from government agencies, companies and non-government groups.

Though the use of AI has proliferated in recent years — being used for everything from confirming people's identities for unemployment benefits to generating a highly realistic picture in response to a written prompt — the US legislative landscape has not kept pace. There are no federal laws specifically regulating AI or applications of AI, such as facial-recognition software, which has been criticized by privacy and digital rights groups for years over privacy issues and leading to the wrongful arrests, of at least several Black men, among other issues.

A handful of individual states have their own rules. Illinois, for instance, has a law known as the Biometric Information Privacy Act (BIPA), which forces companies to get permission from people before collecting biometric data like fingerprints or scans of facial geometry. It also allows Illinois residents to sue companies for alleged violations of the law. Since 2019, a number of communities and some states have also banned the use of facial-recognition software in various ways, though a few have since pulled back on such rules.

The Blueprint for an AI Bill of Rights includes five principles: That people should be protected from systems deemed "unsafe or ineffective;" that people shouldn't be discriminated against via algorithms and that AI-driven systems should be made and used "in an equitable way;" that people should be kept safe "from abusive data practices" by safeguards built in to AI systems and have control over how data about them is used; that people should be aware when an automated system is in use and be aware of how it could affect them; and that people should be able to opt out of such systems "where appropriate" and get help from a person instead of a computer. cnn.com

RELATED: New Zealand: Hardware store denies use of FRT in NZ stores

2022 Retail CEO Exodus
Retail saw over 20 CEOs exit in 2022. Here's who.

Gap, Home Depot, Reebok, Glossier: There was a collective changing of the guard in retail this year as struggling brands sought new leaders

As of the end of July, 832 CEOs had left their positions, according to a Challenger, Gray & Christmas report, the highest total in that timeframe since 2019. That total is also up 8% year over year. In retail, Challenger, Gray & Christmas tracked 14 CEO departures through July, just one fewer than the year prior.

Indeed, a few major retailers have announced CEO succession plans that don't take effect until 2023: Lands' End tapped American Eagle executive Andrew McLean to take over in January when current CEO Jerome Griffith retires, while Adidas announced a search was underway to replace current CEO Kasper Rorsted, who will step down sometime next year.

Other C-suite positions have also seen turnover and consolidation in recent months. Lowe's reorganized its marketing department to fit under the merchandising arm of its business, with its chief marketer exiting as a result, while multiple companies this year combined their COO and CFO roles or — in the case of Bath & Body Works — simply didn't replace its exiting COO. In a unique situation, Dollar Tree in June axed four executives after activist pressure, including its chief strategy officer, chief operating officer, chief legal officer and chief information officer.

CEO and C-suite level departures are being influenced by a number of different factors, according to Lepard, not least of which is the pandemic's upheaval of the retail industry, which changed the table stakes for doing business. retaildive.com

Apple Union Busting?
N.L.R.B. Issues Complaint Against Apple

The labor agency found that the tech giant interrogated employees about the union and prevented union fliers in the break room.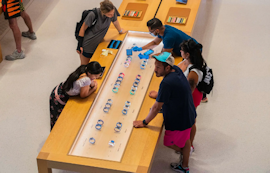 The National Labor Relations Board has issued a complaint against Apple over accusations that it interrogated its retail workers about their union support and prevented pro-labor fliers in a store break room.

The Communications Workers of America told the N.L.R.B. in May that Apple had violated several labor laws in an attempt to stymie labor organizers at its World Trade Center store in New York. The union accused Apple of interrogating and surveilling staff, requiring workers to attend anti-union speeches and restricting placement of union fliers.

The agency found merit in two of those claims. Sara Steffens, the secretary-treasurer for the Communications Workers of America, praised the N.L.R.B. on Tuesday for holding Apple accountable. "Apple has a choice," she said in a statement. "Does it want to be known for intimidating its workers and creating a culture of fear, or does it want to live up to its stated values and welcome true collaboration with all of its employees?" nytimes.com

Vast Majority of Holiday Retail Hires are for In-Store Roles
Retailers staff up to prep for return of in-store holiday shopping
Several major retailers including Walmart are directing the majority of their holiday hires to work on store floors this year as Americans shift to shopping in-person rather than mostly online.

Walmart Inc told Reuters that 36,500 of its seasonal hiring jobs this year are in-store roles. That's 91% of the 40,000 total new holiday jobs it disclosed in September. The remaining 9% will go to call-center service employees and truck drivers, Walmart told Reuters.

Decades-high inflation is likely to drive many shoppers to hunt for discounts and bargains at physical stores. "Retail store traffic will increase over the holiday season, whereas e-commerce demands will perhaps remain steady," said Corey Berkey, senior vice president of people and talent at human resources services firm Employ Inc. "Retailers will need to react to that big shift and adjust their in-store staff." reuters.com

Peloton slashing 500 more jobs as it races to return to growth

Thrift store shopping becomes more popular amid inflation, COVID

REI gives employees Black Friday off forever with pay


*Publishing Note: In observance of Columbus Day and in recognition of Indigenous Peoples Day, the D&D Daily will not publish on Friday, Oct. 7 and Monday, Oct. 10. We will resume publication on Tuesday, Oct. 11.

---

In Case You Missed it

Returnless Refunds:
4 Risks & How to Mitigate Them

By: Michele Marvin, VP of Marketing, Appriss Retail

Download Order Claims:
A Growing Source of Ecommerce Fraud.





All the News - One Place - One Source - One Time

Thanks to our sponsors/partners - Take the time to thank them as well please. If it wasn't for them The Daily wouldn't be here every day for you.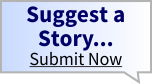 ---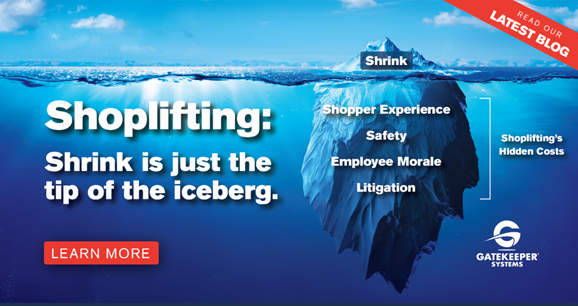 Retailers across the country are facing significant increases in retail theft and organized retail crime (ORC) that require immediate action from loss prevention executives.

The industry is struggling under the weight of labor shortages, supply chain disruptions, and higher cost of goods. These economic headwinds have been aggravated by the significant losses incurred by ORC.

In addition to the growing financial costs of these retail thefts, retailers and communities across the country are victimized by these hidden costs.

Read Gatekeeper's latest blog here
---
October is Cybersecurity Awareness Month

Weekly Topic: Third Party Risk

Types of Third-Party Risks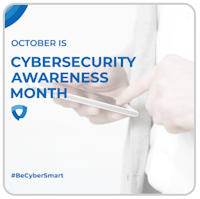 Cybersecurity risk: The risk of exposure or loss resulting from a cyber attack, data breach, or other security incidents. This risk is often mitigated by performing due diligence before onboarding new vendors and ongoing monitoring over the vendor lifecycle.

Operational risk: The risk that a third party will cause disruption to the business operations. This is generally managed through contractually bound service level agreements (SLAs). Depending on the criticality of the vendor, you may opt to have a backup vendor in place to ensure business continuity. This is common practice for financial institutions.

Legal, regulatory, and compliance risk: The risk that a third party will impact your organization's compliance with local legislation, regulation, or agreements, e.g. the EU's General Data Protection Regulation (GDPR). This is particularly important for financial services, healthcare, and government organizations as well as their business partners.

Learn more here about third party risk

---

A Retail Cybersecurity Case Study
Getting active on the cybersecurity frontlines

Women's activewear retailer Lorna Jane is one of a growing number of retailers recognizing the need to better understand & protect against cybersecurity threats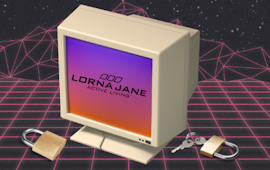 For Lorna Jane, the embrace of a more resilient cybersecurity profile came as a result of recognising gaps in the brand's visibility when assessing its own online presence. Having only a small IT team of six people servicing more than 1200 employees, on top of the activewear brand's shopfront, online and warehousing assets, the opportunities for Lorna Jane's team to effectively understand the cyber landscape around them risked falling by the wayside.

The change was further motivated by the rapid growth for the brand's online sales as a result of COVID and changed consumer habits, driving online sales but also simultaneously increasing the brand's cyber risk, all while reinforcing the importance for the retailer to both embrace and better understand the technology now increasingly at the forefront of their operations.

"As the online presence of retailers has expanded, particularly during the pandemic, so have their attack surfaces," says Flude, "Sophos found that retail, together with education, was the sector most hit by ransomware in 2020."

"We needed to get to a place where cyber security was not just an 'IT' thing, but rather, part of the organisational culture of Lorna Jane," says Darryl Roberts, Group IT Manager at Lorna Jane.

The answer for Lorna Jane was not only to tap into the expertise and insights of cybersecurity specialists Sekuro, but also to adopt a 'Zero Trust security framework' viewed as one of the single most effective cybersecurity strategies and solutions – particularly for retailers. Such a 'Zero Trust' framework is one that operates largely as it suggests on the tin, so to speak, embrace a concept wherein no person, device, object or connection will be trusted until such a time as it is proven that it should be. powerretail.com.au

Board Members & Security Execs Not Seeing Eye to Eye on Cybersecurity
Survey: Boards, security executives mismatched on cyber threats
Company boards are struggling to get on the same page with lead security executives on how susceptible their organizations are to cyberattacks, according to a new survey.

Driving the news: Email security company Proofpoint and MIT Sloan School of Management's cyber program released a survey Tuesday detailing how 600 board directors worldwide view the cyber threats facing their companies. The survey was conducted Aug. 11–22 this year. Respondents came from companies with at least 5,000 employees across a range of sectors, such as tech, manufacturing, financial services and retail.


By the numbers: While nearly seven in 10 board members said they see eye to eye with their chief information security officers on cyber threats, only 51% of CISOs felt the same way. 65% of board members worldwide said their organizations are at risk of a "material" cyberattack in the next year, compared to 48% of CISOs.

In the U.S., that discrepancy was higher: 78% of board members said they're at risk, compared to 34% of CISOs. Roughly three in four board members globally also believe their organizations have "adequately invested" in cybersecurity.

41% of board members believe business email compromises are the biggest threat to their industry this year, compared to 30% of CISOs.

Why it matters: Competing perceptions of the threat landscape could make it difficult for CISOs to get board members to support their plans for securing their organizations.

The big picture: Regulators are considering placing more pressure on board members to understand company cybersecurity plans after a string of high-profile breaches. Under proposed SEC rules, company boards of directors would be responsible for conducting oversight of cybersecurity risks. axios.com

Microsoft Exchange Server Compromised for Nearly a Year
CISA: Multiple APT Groups Infiltrate Defense Organization

Advanced attackers gained access to Microsoft Exchange services, conducted searches of email, and used an open source toolkit to collect data from the network for nearly a year.

Multiple advance persistent threat (APT) groups gained access to the network of a US-based defense organization in January 2021, extensively compromising the company's computers, network, and data for nearly a year, three government agencies stated in a joint advisory on Oct. 4.

The attackers had access to the organization's Microsoft Exchange Server and used a compromised administrator account to collect information and move laterally in the IT environment as early as mid-January 2021, according to the advisory issued by the Cybersecurity and Infrastructure Security Agency (CISA), the National Security Agency (NSA), and the Federal Bureau of Investigation (FBI).

The attackers gained access to email messages and defense contract information, collected credentials to elevate user privileges, and deployed a custom exfiltration tool, CovalentStealer, to move the data to an external server. darkreading.com

Attackers Infiltrating Ikea Smart Light Systems
Ikea Smart Light System Flaw Lets Attackers Turn Bulbs on Full Blast

With just one malformed Zigbee frame, attackers could take over certain Ikea smart lightbulbs, leaving users unable to turn the lights down.

Researchers have demonstrated how an attacker could take over control of light bulbs in the Ikea Trådfri smart lighting system, ultimately turning the bulbs up to full brightness — and users can't turn them down through the app or the remote control.

Cybersecurity analysts at Synopsys CyRC found that if a threat actor re-sent the same malformed Zigbee frame (IEEE 802.15.4) over and over again, an attacker could advantage of two vulnerabilities (tracked under CVE-2022-39064 and CVE-2022-39065) in the Ikea Trådfri smart lighting system.

"The malformed Zigbee frame is an unauthenticated broadcast message, which means all vulnerable devices within radio range are affected," the Synopsys report explained. darkreading.com

How to start and grow a cybersecurity consultancy

Detecting fileless malware infections is becoming easier

Walmart Firing Workers for Legal Cannabis Use?
Cannabis off the clock: Wise up, Walmart | Editorial
Walmart recently fired a worker in South Jersey because of marijuana. The Gloucester County man had his job offer rescinded because he tested positive in a pre-employment urine test, so it could have been in his system for weeks.

By now, this shouldn't need to be repeated, but cannabis is legal in New Jersey, and the law – known as the CREAMM Act – is clear: Employers are prohibited from denying a job or taking action against a worker "solely due to the presence of cannabinoid metabolites" in his body, because it doesn't show real-time impairment.

Obviously, a worker should never be stoned on the job. A business has the right to a drug-free workplace, and some fear that if they choose not to test that worker, they could face legal liability if there is a workplace injury or an accident with company machinery.

But sacking an employee for having marijuana in his system is puritanical. NORML put it best: It's like firing someone after rummaging through their trash can and finding old booze bottles. It can be difficult to discern whether a worker is high on weed, but the same is also true after a few shots of Wild Turkey.

But the marijuana test still being used by starchy companies like Walmart is not the answer. Zanetich's attorney -- Justin Swidler, whose case against Amazon was one reason why that retail giant stopped testing last year -- put it like this: "Employers need to take a different view from this war-on-drugs approach that Walmart has been using."

This case is just the latest reminder that legalization creates challenging workplace questions. But employers need to ask whether they should re-evaluate their testing policies, and strongly consider whether they should be relaxed or dropped altogether. Walmart, in particular, needs to chill. nj.com

Cannabis' (not-so) secret labor problem
'Real People That We Care About Are Being Exploited'

Lured with false promises of high pay and decent labor conditions, immigrants are held against their will by outlaw farmers who withhold their wages.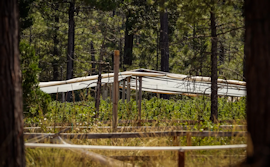 If you buy marijuana illegally somewhere in the U.S., there is a very good chance that it was grown by people like Isabella, Maria and Leticia. The women exist in one of the deepest cracks in U.S. labor law: undocumented agricultural workers at an off-the-books worksite in an illegal industry.

Legalization was supposed to squelch the illicit marijuana market. Instead, it's thriving in places like southern Oregon, where illegal weed farms are camouflaged beside their legal counterparts — and then ship their unregulated and untested marijuana to states as far away as New York and Florida. The murky legal environment has made this region and others, in states such as Oklahoma and California, magnets for human labor trafficking. Undocumented workers on such farms face unsanitary working conditions, exposure to illegal pesticides and chemicals, rampant wage theft and the threat of violence.

"All the ingredients are there for major abuse," said Jamie Padilla, a former United Farm Workers organizer who worked with men and women like Isabella and her family. And yet, "no one is talking about labor and cannabis." politico.com

Burglary Crew Targeting Marijuana Dispensaries
Louisville, CO: Suspects wanted in string of marijuana dispensary burglaries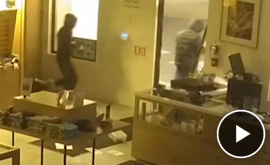 Police are looking for four suspects who allegedly burglarized five marijuana dispensaries in the past week.

The Louisville Police Department needs assistance in identifying four suspects wanted in a string of burglaries. According to LPD, the burglaries took place at three Louisville marijuana dispensaries and at two other dispensaries in neighboring cities. The break-ins happened between Sept. 27 and Oct. 2.

Surveillance footage obtained by police shows three suspects enter the dispensaries while the fourth suspect stays in the passenger seat of their car. According to LPD, a silver KIA Sportage with the Georgia license plate RYE7152 has been used in several burglaries. kdvr.com

Hundreds of Dispensary Security Guards Laid Off
Security firm lays off 289 guards at Florida dispensaries, 64 in Tampa Bay
A Jacksonville company that provides armed security at more than 100 medical marijuana dispensaries in Florida is laying off hundreds of guards and other workers, including 64 in Tampa Bay.

First Coast Security said in a letter to the state that its contract with Trulieve Medical Services was not renewed, as the company decided to go in another direction for security services. As a result, First Coast cut 289 jobs at 106 dispensaries — including 25 in Tampa Bay.

At least 64 employees, mostly guards, were affected in the Tampa Bay area, including 14 at four shops in the Clearwater area and 11 at three shops in Tampa. Another 20 or so worked at dispensaries in areas hard-hit by Hurricane Ian, such as Fort Myers, Cape Coral and Port Charlotte. privateofficerbreakingnews.blogspot.com

Vermont marijuana dispensaries are officially open for business
---
---


Why Amazon is Closing Some Facilities
Amazon closes several facilities, but for a good reason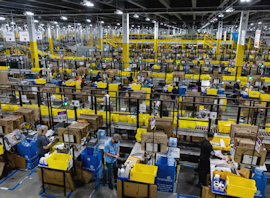 The news, compiled over the last few months by consulting firm MWPVL and reported by Bloomberg, is that Amazon is closing dozens of its facilities and scuttling plans to open others.

Most of the buildings that have closed are delivery stations, which is where delivery drivers are given the goods to be delivered.

Forty-two buildings or planned facilities are affected, totaling almost 25 million square feet of usable space. Another 21 buildings with a whopping 28 million square feet of usable space have had their openings delayed.

Has it reached a saturation point at which it is so dominant in American business that it can no longer expand and necessarily has to begin to contract? Well, no. Not really.

When the coronavirus first hit and everybody started shopping online, Amazon leadership moved basically to open as many warehouses as they could. They were moving more product than ever, and they needed space to keep the inventory until they could ship it out. They doubled their already massive shipping and storage capacity in just two years.

This fact astounds me: For a while, the corporate giant was opening an average of one massive new warehouse every 24 hours. In other words, they did what they had to do to meet the demand.

But happily, shoppers are discovering brick-and-mortar stores again. Amazon weathered the crisis, and the crisis has passed. stltoday.com

Amazon Workers Suspended After Refusing to Return to Work
Amazon suspends 50 workers who refused to work after a warehouse fire

The warehouse associates stopped working for a few hours over safety concerns at the Staten Island facility, home to the only unionized workforce at Amazon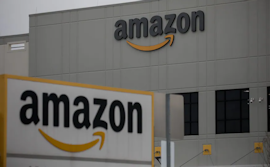 Amazon suspended at least 50 workers on Tuesday who were involved in a work stoppage the previous evening at the company's only unionized warehouse in the United States, union leaders said.

Roughly 100 warehouse associates on the night shift at the Staten Island facility refused to work for several hours on Monday evening, shortly after a fire broke out in a trash compactor machine used on cardboard, according to Amazon Labor Union officials. Labor leaders said the warehouse smelled of smoke and that they couldn't breathe. One worker went to the hospital, they said.

Seth Goldstein, a labor attorney for Amazon Labor Union, called the suspensions of the Staten Island workers "a violation of workers' rights to join in a collective action about the terms and conditions of their employment." washingtonpost.com

Amazon Plans to Hire 150,000 Workers for Holiday Season
Amazon.com Inc. plans to hire 150,000 seasonal workers, about the same as last year despite slowing sales growth and predictions of a lackluster holiday shopping season.

Walmart counters Amazon's Prime Early Access Sale with its own fall deals event
---
Los Angeles, CA: 3 Men Charged With $2.6M Beverly Hills Jewelry Store Robbery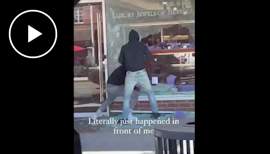 Three men were charged Wednesday with stealing more than $2.6 million in a brazen smash-and-grab robbery at a Beverly Hills jewelry store, federal prosecutors said. Jimmy Lee Vernon III, 31, Ladell Tharpe, 37, and Deshon Bell, 20, all of Long Beach, were each indicted on one count each of conspiracy and interference with commerce by robbery, which carry a maximum sentence of 20 years in prison for each count, the U.S. attorney's office said in a statement. The three are accused of driving three cars, one of them reportedly stolen, to the Beverly Hills store on March 23, where Vernon and others allegedly smashed the exterior store cases with axes, sledgehammers and crowbars and ran off with dozens of bracelets, watches, necklaces and other items. Vernon's cellphone fell out of his sweatpants pocket during the robbery and law enforcement recovered it, authorities said.. According to the indictment, two days after the robbery Tharpe posted to his Instagram account photographs that included "large stacks of money and a message praising his 'robbery gang.'" All three men were arrested last month. nbclosangeles.com

Lacey, WA: Organized retail theft suspect arrested with counterfeit cash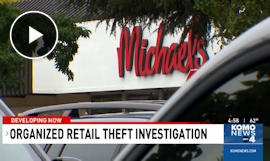 Law enforcement across western Washington continues to deal with an "epidemic" of retail theft. In a recent case highlighted on social media, Lacey Police say they arrested two suspects who walked out with around $1,000 in merchandise and then rammed a car while trying to flee the scene. "Our officers obtained and executed a search warrant on the vehicle, and not only located the stolen merchandise, but also counterfeit currency and equipment to produce counterfeit currency," Lacey Police wrote on Facebook. Police said one person was booked into jail on felony theft, obstruction, possession of a stolen vehicle, malicious mischief, and hit-and-run charges. Investigators credit staff at the Kohls department store for recognizing the signs of organized theft and contacting police before the couple involved ran out of the store. "This isn't somebody shoplifting a pair of socks or earrings, this is $1,000 of high dollar merchandise," said Detective Eric Lever of Lacey Police. "Retail shoplift is just epidemic, it really is." komonews.com

Framingham, MA: Police Arrest 2 In Connection With $6,800 in Thefts at 3 Retailers
Framingham Police arrested two individuals on September 29, in connection with thefts from three retailers, that totalled $6,800. Police arrested at 9:13 p.m. Glenn Carbonneau, 49, f 1200 Washington Street in Boston. He was charged with larceny under $1,200, larceny over $1,200, larceny over $1,200, resisting arrest, operating a motor vehicle with a suspended license and on a warrant. Police also arrested at 2:33 p.m. Catherine E. O'Leary, 42. She was charged with receiving stolen property in excess of $1,200 "Both individuals were observed stealing clothing from TJ Maxx ($800.00) and their vehicle was stopped by police in the Lowes parking lot" on Route 30, said Framingham Police spokesperson Lt. Rachel Mickens. Carbonneau also charged for "merchandise found stolen from Nordstrom Rack $1,200 and Macy's $4,800," said Lt. Mickens. fox2detroit.com

Hanover, PA: Jewelry store owners raise alarm after string of burglaries
Jewelry store owners are raising the alarm over a string of burglaries that happened across south central Pennsylvania in the last month and a half. Plywood covers one of the doors to Ashley Lauren Fine Jewelry in Hanover, after a break-in on Sept. 30. Security camera footage shows someone breaking through the door and checking counters around the shop. Owner Ashley Hoover said nothing was taken, though, since she locks all the shop's jewelry in a safe every night. The only items not in the safe were luxury watches in a display case that the intruder did break, but did not open. Steven Furman, owner of Franklin Stevens Jewelers in Springettsbury Township, had a similar experience about two weeks prior. fox43.com

Braselton, GA: Game store targeted by suspects using stolen credit cards to steal thousands in merchandise

Richland, WA: Police are looking for 2 suspects in Walmart Theft
---

---

Shootings & Deaths
Gwinnett County, GA: 17-year-old found shot, killed in parking lot of Sugarloaf Mills Mall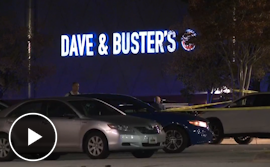 Gwinnett Police are currently investigating a homicide where a 17-year-old was found dead in the parking lot of Sugarloaf Mills Mall Wednesday night. The victim, Elijah DeWitt, was found shot and killed near the Dave & Buster's, located at 5900 Sugarloaf Parkway in Lawrenceville, according to authorities. Police said calls of gunfire came in just after 8:15 p.m., a time where Dave & Buster's was still open. Investigators are looking for video and talking with witnesses in order to find out more about what happened. 11alive.com

Houston, TX: Man killed, 2 others injured after clothing store shooting in SW Houston
One person is dead and two others are recovering at a hospital after a shooting inside of a clothing store on the Southwest Freeway, police said. They're hoping those two injured people will be able to shed light on what happened. Officers were called at about 10:30 p.m. Tuesday to the 11500 block of the Southwest Freeway and West Bellfort Avenue. Police were on the scene in a matter of seconds because they were doing a traffic stop just a few feet away when they heard shots. They were coming from Demond Diablo Clothing Store. Surveillance video obtained by detectives allegedly shows some illegal activity may have been happening inside the store. There is no definite motive yet, but police said two suspects carried this out. A description was not provided, but it is believed they range from 30 to 40 years old. "From what we can see, exiting through the front door, at least five other people were inside of the business. The back door was swung wide open, so we are trying to look over footage for that too," Det. Andrew Ledford said. Ledford said no one stuck around. If you know anything about the shooting, you are urged to contact authorities. abc13.com

Mobile, AL: Update: Suspect in fatal Mobile convenience store shooting in custody after crash
On Monday, August 15, 2022, at approximately 3:04 p.m., officers responded to 1300 Pecan Street, Blessing Convenience Store, in reference to one shot. Upon arrival, officers located a 51-year-old male suffering from a life-threatening gunshot wound. The victim was transported to the hospital and later died from his injury. Through the course of the investigation, Billy Norwood, 55, was identified as the subject. On Monday, October 3, 2022, he was located in a vehicle that led officers on a brief pursuit that ended with him striking an abandoned house at 1300 block of Dr. M.L. King Avenue. mynbc15.com

Houston, TX: 2 men shot and killed inside Alief-area Vietnamese restaurant may have been targeted
Two people died after several men entered a Vietnamese restaurant in the Alief area and opened fire, according to police. The shooting happened around 11 p.m. Wednesday at Tai Loi Restaurant in the 12300 block of Bellaire Boulevard near Cook Road. Witnesses told Houston police that one to three men entered the restaurant with handguns and shot and killed two men who were sitting in a booth having dinner. abc13.com

Fayetteville, AR: Man pleads not guilty to capital murder in fatal McDonald's shooting in Fayetteville
Fayetteville man pleaded not guilty Wednesday to a capital murder charge in connection with a shooting in the city last month. Keyvon Tah'lil Jarrett, 22, was given a Nov. 23 court date before Washington County Circuit Judge Mark Lindsay. Capital murder, if convicted, is punishable by life in prison without parole or the death penalty. Jarrett was arrested in connection with the fatal shooting of Edwin Swan, 28, of Fayetteville, in the parking lot of the McDonald's restaurant on College Avenue on Sept. 6. The shooting happened around 9:55 p.m, according to information from Fayetteville police. An officer was nearby and heard gunshots, police said. The officer went to the McDonald's. and found Swan, who had been shot. He was taken to a local hospital where he was pronounced dead. Crawford County has a hold on Jarrett related to an attempted armed robbery at an Alma gas station Sept. 12. Crawford County Sheriff Jimmy Damante said Jarrett was a suspect in a robbery at the Workman's Travel Center in Alma. arkansasonline.com

Charlotte, NC: Local singer remembered, killed in shooting at convenience store

---

Robberies, Incidents & Thefts
Washington, DC: Suspect slashes CVS employee's neck during attempted theft in Southeast DC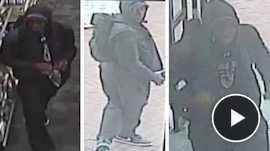 A CVS employee's neck was slashed when he tried to stop a suspect from stealing items from a store in Southeast, D.C. Tuesday afternoon, according to the Metropolitan Police Department. The suspect then threw the stolen items and left the store at 661 Pennsylvania Avenue Southeast, according to a D.C. Police report. When officers arrived, the employee was actively bleeding. He was able to talk with the officers. D.C. Fire and EMS performed first aid and took the wounded employee to a hospital. wjla.com

Houston, TX: Vandal uses hammer to shatter 22 windows at Houston restaurant
Houston police are investigating after a man vandalized a Spring Branch restaurant, destroying its entire storefront. This happened Sunday at Fratelli's restaurant, which is located on the corner of a shopping center on Wirt Road and Westview Drive. Surveillance video captured someone using a hammer to destroy 22 of the restaurant's big plain glass windows. All of the 9 by 5 feet windows were destroyed within minutes. khou.com

Salem, IL: Employee of Wendy's pleads guilty to armed robbery of the restaurant
An employee of the Wendy's in Salem has entered a partially negotiated plea to a Class X charge of armed robbery of the restaurant last October. As part of the plea, Christina Lewis of Woodard School Road agreed to ask for no less than a 15 year prison term while prosecutors have agreed to ask for no more than a 25 year prison sentence. A pre-sentence investigation will be completed prior to the November 18th sentencing hearing. Lewis admitted to being armed with a bludgeon when entering the restaurant office and demanding the money in the cash register. Another armed robbery charge accusing her of being armed with a gun at the time of the armed robbery was dropped as part of the plea. southernillinoisnow.com

Chicago, IL: Police investigating 20 Robberies that happened over two days

Exton, PA: 3 sought for installing skimming device on card reader at Exton 7-Eleven

Baton Rouge businesses struggle as shoplifting increases
● C-Store – Eugene, OR – Armed Robbery
● C-Store – Roanoke Rapids, NC – Armed Robbery
● C-Store – Chicago, IL – Armed Robbery
● C-Store – Milwaukee, WI – Armed Robbery
● C-Store – New York, NY – Armed Robbery
● CVS – Washington, DC – Armed Robbery / Clerk wounded
● Dollar – Troy, AL - Armed Robbery
● Gaming – Waynesboro, VA – Armed Robbery
● Gas Station – Chicago, IL – Armed Robbery
● Hardware – Pauls Valley, OK – Burglary
● Jewelry - Ontario, CA - Burglary
● Jewelry - Torrance, CA - Robbery
● Jewelry - Henderson, NV - Robbery
● Jewelry - Canutillo, TX - Robbery
● Restaurant – Jackson, WY – Burglary
● Restaurant – Toledo, OH – Armed Robbery
● Restaurant – Silver Spring, MD – Robbery
● Restaurant- Houston, TX – Burglary
● Restaurant – New York, NY – Burglary
● Tobacco – East Hartford, CT – Armed Robbery
● Walgreens – Plainville, CT – Robbery
● Walgreens – Charleston, WV - Armed Robbery
Daily Totals:
• 17 robberies
• 5 burglaries
• 0 shootings
• 0 killed
Weekly Totals:
• 86 robberies
• 19 burglaries
• 3 shootings
• 4 killed

---

None to report.

Submit Your New Hires/Promotions
or New Position
See all the Industry Movement
---




Feature Your Job Here For 30 Days -
70% Aren't On The Boards
Post your job listing
---
Featured Job Spotlights
An Industry Obligation - Staffing
'Best in Class' Teams

Every one has a role to play in building an industry.
Filled your job? Any good candidates left over?
Help your colleagues – your industry - Build 'Best in Class' teams.

Refer the Best & Build the Best
Quality – Diversity – Industry Obligation

---



Division Loss Prevention and Safety Manager
Orlando, FL / Tampa, FL / Atlanta, GA - posted September 28
We're currently seeking a Division Loss Prevention and Safety Manager to join our Headquarters team! In this role you will oversee and champion initiatives and company programs, processes and controls that build a culture around continuous improvement in loss prevention safety, and security...



Field Loss Prevention Manager
Seattle, WA - posted September 27
The Field Loss Prevention Manager (FLPM) coordinates Loss Prevention and Safety Programs intended to protect Staples assets and ensure a safe work environment within Staples Retail locations. FLPM's are depended on to be an expert in auditing, investigating, and training...



Fraud Analyst
Baltimore, MD - posted September 20
The Digital Fraud Analyst plays a critical role in identifying and deterring card not present fraud. This role is responsible for decisioning on online orders placed on Under Armour's Mexico E-Commerce platform (UA.mx), and to protect the business from fraud and unauthorized transactions...



Asset Protection Coordinator
Multiple locations - Central NJ - posted September 12
In this role, you will embody Do The Right Thing by protecting People, Assets, and Brands. You will work in an energized, fast paced environment focused on creating a safe environment for our employees, teams, and customers; this is critical to driving our Brand Power, Enduring Customer Relationships, and exuding our commitment to Team and Values...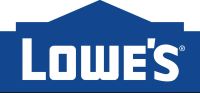 Regional Asset Protection Director
Blue Bell, PA - posted August 31
The principle purpose of the Regional AP and Safety Director is to provide leadership and oversight of the development, administration and maintenance of Lowe's loss prevention, safety and operations programs. This includes directing the day-to-day functions of the District AP and Safety Manager and working closely with Regional, District and Store leaders to establish and achieve safety, shrink, training, and operational objectives...



Sr. Manager, Brand & Asset Protection - West
Pacific Northwest or California - posted August 29
As the Senior Manager of Brand and Asset Protection for North America, you will part of an innovative Asset Protection team, whose mission is to prevent, identify and mitigate risks to our business. You will support with the creation of foundational asset protection programming and will lead its delivery to our North American store base...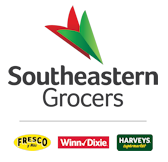 Region AP Manager (Florida - Treasure Coast Market)
Jacksonville, FL - posted June 17
Responsible for managing asset protection programs designed to minimize shrink, associate and customer liability accidents, bad check and cash loss, and safety incidents for stores within assigned region. This position will develop the framework for the groups' response to critical incidents, investigative needs, safety concerns and regulatory agency visits...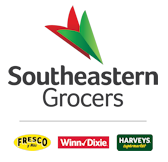 Regional Safety Manager – South Florida Region
Jacksonville, FL - posted June 17
This position will manage the safety program for an assigned group of stores that is designed to minimize associate and customer accidents. This includes reviewing and recommending loss control strategies, ensuring program conformance to applicable laws and regulations, preparing required reports, and monitoring and evaluating the program activities in stores...



Corporate Risk Manager
Seattle, WA / Tacoma, WA / Portland, OR - posted June 14
Summary of Role and Responsibilities: A proactive approach to preventing losses/injuries, whether to our employees, third parties, or customer's valuables. They include but are not limited to cash in transit, auto losses, or injuries....



Physical Security Operations Center Leader
Columbia, MD - posted June 8
The primary purpose of this role is to partner, lead and manage a Central Station/Physical Security Operations Center driving operational execution and enhancements to ensure effectiveness and a positive customer experience. This individual is also responsible for leading a team of operators providing professional and accurate responses...



Loss Prevention Specialists (Store Detective)
Albany, NY; Hyannis, MA; Burlington, VT; Hartford, CT
- posted May 6
Detect and respond to external theft and fraud by working undercover within the store(s) you are assigned to. Working as a team with store management and associates in combating loss in the store(s). Developing and analyzing external theft trends, utilizing information in company reports and information gathered from store management and associates...

Retail Asset Protection Associate
Medford, MA; Brockton, MA; East Springfield, MA
- posted May 6
The Asset Protection Greeter role is responsible for greeting all customers as they enter the store, ensuring that customers see the Company's commitment to provide a safe and secure shopping environment, as well as deterring theft, shoplifting, or other dishonest activities...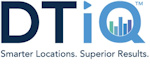 Regional Loss Prevention Auditor
Multiple Locations - posted April 20
The Regional Loss Prevention Auditor (RLPA) is responsible for conducting operational audits and facilitating training meetings in our clients' locations. The audit examines operational controls, loss prevention best practices, and customer service-related opportunities...
---

Featured Jobs

---

---

Having a strategy or a plan about everything you do is important if you expect to win long term. Daily victories are nothing without a long-term plan. They fade quickly and leave the audience expecting more, which only a plan and strategy will satisfy. So after your next victory, ask yourself what am I going to do next?


Just a Thought,
Gus




(content subject to approval)
---

Recruiting?
Get your job e-mailed to everyone... everyday
Post on our Featured Jobs Board!
Not getting the Daily?
Is it ending up in your spam folder?
Please make sure to add d-ddaily@downing-downing.com to your contact list, address book, trusted sender list, and/or company whitelist to ensure you receive our newsletter.
Want to know how? Read Here



36615 Vine Street, Suite 103
Willoughby, OH 44094
440.942.0671
copyright 2009-2019
all rights reserved globally