---

---

Returnless Refunds: 4 Risks and How to Mitigate Them

By: Michele Marvin, Vice President of Marketing, Appriss Retail

A returnless refund—refunding or replacing a consumer's purchase without requiring that the item be returned—is an unpublished option retailers have discretely used for years. The surge in ecommerce has increased its popularity as retailers use it to avoid high return shipping and handling costs, especially for low-value or damaged items. About 50% of the people who experience this type of service appreciate the ease and would shop the brand again.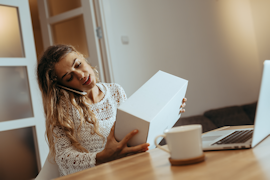 What risks does a retailer face when offering returnless refunds?

● Collusion – Store associates and call center representatives can engage in sweethearting.

● Discount seekers – A consumer claims an item which arrived in pristine condition is damaged and wants a discount to keep it. Getting the item free is a bonus.

● Repeaters – Having discovered the option, the consumer tries to trigger the offer again to accumulate more for personal use or reselling.

● Return fraud – When a consumer possesses two of an item, and wants only one, they may try returning one to the store in hopes of making a profit.

Returnless refunds — risks that need to be managed

On the NBC Today Show, Amazon and Walmart were quoted as saying that they want consumers to have a positive experience; this may include a returnless refund.

Retailers need to set clear guidelines for offering the option. Does the retailer know the consumer's shopping and return habits with the company? Is the consumer a high-value shopper? Can they prove the item is unusable? Unfortunately, this level of one-to-one attention may not scale, particularly online returns growing as in 2021 when 20.8% of ecommerce purchases were returned.

Even with this information, a CSR probably will not be able to make an informed decision without advanced technology.

● Exception Based Reporting (EBR) can be used to uncover collusion through the call center and in-store.



● Consumer-focused artificial intelligence (AI) examines the consumer's in-store and online purchase and return behavior in real-time and uncovers patterns of risky behavior. AI minimizes the impact of returnless refunds while keeping consumer loyalty high.

Fight return fraud with AI, download Order Claims: A Growing Source of Ecommerce Fraud.

---



Facial Recognition Tech has Never Been More Important for Store Safety & Loss Prevention
September 20 | 1:00 p.m. ET

Amid deadly in-store violence and ORC spikes, retail employees and customers share understandable concerns about store safety. Retailers are rapidly deploying face matching software to protect their valued customers and associates.

Join us and learn from industry leaders exactly how modern, highly accurate face matching technology transforms your existing, passive CCTV into a proactive, real-time violence prevention tool.

Register now and find out how to:
● create safer stores for your employees, customers, and vendors
● deploy face matching software that balances security and privacy
● ensure that "theft migration" sends thieves away from your stores
● use powerful investigative tools to reduce loss and help take known offenders off the street.


---

The U.S. Crime Surge
The Retail Impact

Council on Criminal Justice - Property Crimes Up 20% & Robberies Up 19%
Homicides, Gun Assaults Fall Modestly in Major U.S. Cities as Robberies Spike
in First Half


Washington, D.C. – Murders and gun assaults in major American cities fell slightly during the first half of 2022, while robberies and some property offenses posted double-digit increases, according to a new analysis of crime trends released by the Council on Criminal Justice (CCJ).

Examining homicides in 23 cities that make data readily available, the study found that the number of murders in the first half of the year dipped by 2% compared to the first half of 2021 (a decrease of 54 homicides in those cities). Gun assaults also fell, by 6%, during the first six months of this year, while overall aggravated assault counts rose 4%. Robbery jumped by 19%.

The study's authors noted that the murder rate is still 39% higher than it was during the first half of 2019, before the COVID-19 pandemic.

In other findings, trends in most property crimes reversed from the first two years of the pandemic. Residential burglaries (+6%), nonresidential burglaries (+8%), and larcenies (+20%) all rose in the first half of 2022.

Noting the spikes in acquisitive crimes such as larcenies (mostly shoplifting and thefts from vehicles) and robberies, the authors said the uptick could reflect a return to somewhat normal living conditions, even as new variants of COVID have emerged. Opportunities for retail theft and commercial robberies have grown as stores have reopened, and the increase of people on the streets creates more targets for street robbers. Another factor may be "destabilizing economic conditions, such as the rise in food, fuel, and housing prices that began in the final months of 2021 and accelerated sharply in the first half of 2022," the authors said.

In January, CCJ's Violent Crime Working Group produced a roadmap of 10 essential actions that cities can take now to reduce violence and save lives, without the need for new laws or enormous expenditures. counciloncj.org

From NYC to Chicago to Philly to DC to San Fran - Crime & Public Safety Are The Top Concerns
Here's how many San Franciscans say they've been the victim of a crime, according to new poll
Opinions and feverish debates about public safety have shaped the most momentous political decisions in San Francisco this year, from Mayor London Breed declaring a state of emergency in the Tenderloin, to the historic recall of a district attorney.

But in a city where leaders are constantly groping for solutions, some residents still feel afraid to walk home alone or lock their bikes downtown. A sweeping poll commissioned by The Chronicle drew sobering results: Nearly half of respondents said they were victims of theft in the last five years, while roughly a quarter were physically attacked or threatened. The majority had negative impressions of law enforcement.

It comes at a tense moment, when videos of unchecked shoplifting or unprovoked street violence are ricocheting on social media, and confidence in police and other city leaders is dwindling. With 41% giving SFPD a poor or very poor rating.

Forty-five percent of people surveyed for the poll said they had an item stolen within the last five years. Proportionally, Black and mixed-race respondents felt a more severe impact than other groups, with a majority — 54% of Black respondents and 55% of mixed-race respondents — reporting they had suffered theft. Property crime rates were lower for white residents, 43% of whom had a possession swiped within the time period.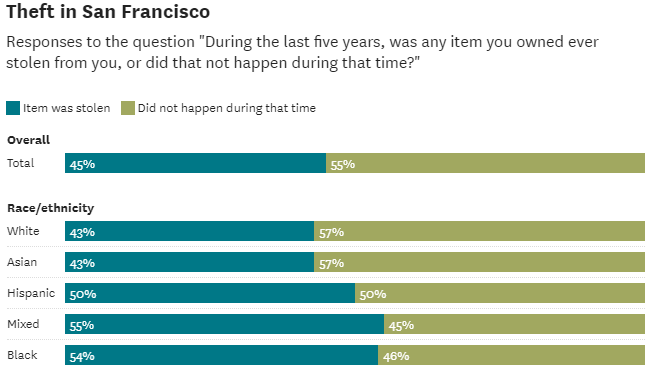 Hollins views the poll data as evidence that the traditional legal system has failed to create a safe environment, and that San Francisco should invest in alternatives, such as substance abuse treatment or civilian responders for low-level crimes. The city was among many that tried a series of reforms after George Floyd's murder in 2020, though it seemed to retreat two years later, most notably with the recall of progressive district attorney Chesa Boudin. sfchronical.com

San Franciscans agree with right-wing media on one thing. This city is broken

Federal judge imposes limits on L.A. County jail after ACLU sues over 'barbaric' conditions

IL & Chicago Politicians Suing to Repeal No Cash Bail Law - SAFE-T Act
Will County prosecutor sues ILL. Gov. Pritzker & other top Democrats over law that does away with cash bail
Democratic Will County State's Attorney James Glasgow filed a lawsuit Friday against Gov. J.B. Pritzker and other top state Democrats alleging that they violated the state's constitution when they pushed through sweeping criminal justice reforms last year.

The lawsuit from Glasgow, an outspoken critic of the 764-page Safety, Accountability, Fairness and Equity-Today law, or SAFE-T Act, signed into law February 2021, comes less than four months before several provisions of the year-and-a-half-old law, including a controversial measure to abolish cash bail, go into effect on Jan. 1.

The other defendants include Illinois Attorney General Kwame Raoul, House Speaker Emanuel "Chris" Welch and Senate President Don Harmon. Kankakee County Democratic State's Attorney Jim Rowe filed a separate lawsuit Friday against top Democrats, also alleging the passage of the law violates the state constitution.

But Glasgow and the law's other opponents worry the no-cash bail provision will weaken police and embolden criminals. On Friday, Glasgow said in a statement that his suit "is not about politics; it is about public safety." chicagotribune.com

Editor's Note: With Citadel, Boeing, and Caterpillar leaving Chicago because of violent crime and now last week's McDonald's CEO 'soring crime' warnings, Chicago is indeed a "city in crisis." Couple that with Mid-Term elections around the corner and the new no-cash bail law going into effect, it's not surprising to see a Democrat County Prosecutor file the lawsuit and so many bi-partisan defendants joining in. Gus Downing

Trying to Stop Catch-and-Release in Chicago
Illinois' no-cash bail law will turn the state into 'The Purge'
Law-enforcement officials across the state are sounding the alarm. One mayor, Orland Park's Keith Pekau, called the act "dangerous" and warned that communities and victims of crime will lose "their constitutional rights." A number of Illinois state attorneys wrote in the Chicago Tribune that there had been spikes in crimes since the passage of the SAFE-T Act, and the upcoming abolition of cash bail would create major safety issues.

The Safety, Accountability, Fairness and Equity-Today Act will completely eliminate cash bail for the majority of defendants charged with criminal acts. Judges will decide whether or not to release defendants on a case by case basis, based on if they feel a person poses a threat to the community or is a flight risk. Seeing as many Illinois judges rule like progressive activists, it's likely they will send many criminals back into communities without hesitation. nypost.com

Chicago Overall Crime Up 38%, Thefts Up 65%, Murders Down 15%
Another weekend of violent crime in Chicago

'We are going to make adjustments:' Top cop following carjacking, robbery, shootings, 'gridlock' that marred pre-dawn Mexican Independence Day celebrations in downtown Chicago
Tens of thousands of revelers and cars donning Mexican flags and colors took over Downtown into the early hours of Saturday in celebration of Mexican Independence Day.

Among the excited crowds enjoying themselves, at least two men were shot and others were robbed and carjacked downtown, officials said, adding that most of the festivities were not violent.

Additionally, car caravans and drag racing created "total gridlock" in some places, causing some people fright and others delays in getting to work, said Mayor Lori Lightfoot

Public safety was an issue Friday night, Brown said, as well as "attacks on officers" including one brawl that involved someone throwing a frozen water bottle in the face of an officer, who had to be hospitalized.

McDermott, when asked by a reporter which "de-escalation" methods police would be using, said that he witnessed those methods "every minute" the officers were out there as people were "in their face yelling and screaming," dancing on buses or flipping them the bird. chicagotribune.com

Minneapolis Property Crime Up 65%, Violent Crime Up 25%, Gunfire Up 40%
Looks Like Minneapolis and Seattle are getting New Police Chiefs
In the first two years of the pandemic, as violent crime in other areas of Minneapolis surged, the city's downtown core saw the rate of homicides, rapes, robberies and aggravated assaults freefall by about one-third to the lowest numbers in a decade. This summer, as business and nightlife returns to a semblance of normalcy, crime is back too.

The downtown west neighborhood — bound by the Mississippi River and Orchestra Hall, and including Nicollet Mall, the Target Center and areas of concentrated nightlife and government buildings — saw a 25% increase in violent crime so far in 2022, driven mostly by robberies and aggravated assaults, according to data analyzed by the Star Tribune.

Gunfire in the area is up about 40%, according city data. The neighborhood also has seen a 65% increase in property crimes this year compared to last.

Some downtown business owners say they worry the brazenness of the crime threatens a much-needed return for the downtown economy, still recovering from pandemic depression. startribune.com

NYC Police Response Times Up 30% Over Pre-Pandemic
Response times to NYC crimes, fires and medical emergencies soar
As the Police Department continues to deal with spikes in major crimes and a mass exodus of cops, response times to all "crimes in progress" during the past fiscal year ending June 30 increased from 11 minutes and 40 seconds to 12 minutes and 44 seconds – or 9.1%, according to Mayor Adams' first management report. Up 30% from pre-pandemic fiscal 2019.

The Fiscal 2022 Mayor's Management Report released late Friday – which covers the final six months of ex-Mayor Bill de Blasio's and the first six of Adams' – also highlighted a serious uptick specifically in response times to armed robberies, burglaries and other "critical crimes."

Cops on average responded off 911 calls to these crimes in 8 minutes and 26 seconds, compared to 7 minutes and 52 seconds a year ago. In fiscal 2019, they arrived on average in 6 minutes and 38 seconds after a 911 dispatcher fielded the call for help. Up 29% over fiscal 2019. nypost.com
---

COVID Update

612.7M Vaccinations Given
US: 97.5M Cases - 1M Dead - 93.9M Recovered
Worldwide: 617.3M Cases - 6.5M Dead - 597M Recovered


Private Industry Security Guard Deaths: 362
Law Enforcement Officer Deaths: 796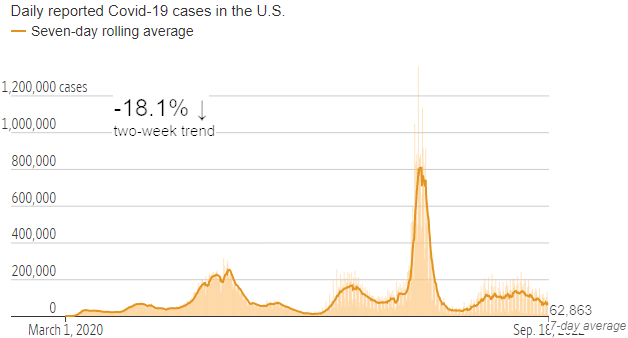 New 'Bivalent Vaccine' Protects Against All Subvariants
New Boosters Test Covid-Weary Nation. Shots Are Here & Free. Do Americans Care?
The new vaccine campaign is one of the country's last remaining strategies, as masks have fallen away and quarantines have diminished. So far, the rollout is methodical but muted.

The new boosters are one of the last remaining weapons in America's arsenal against the coronavirus, now that the country has scrapped most requirements to mask, quarantine or distance as the smoldering pandemic has faded into the background for many. The push for a new vaccine — barely noticed so far by some people — will test how the country responds at a time when the sense of crisis over Covid has abated.

Millions of doses of boosters targeting the hyper-contagious Omicron variant arrived with little ceremony at pharmacies, nursing homes and clinics across the country, ready to be administered in what health officials now expect to become a yearly inoculation ritual akin to a flu shot.

The new boosters, which were authorized by the Food and Drug Administration in August, are called bivalent vaccines because they are tailored to protect against Omicron subvariants now circulating as well as the original version of the virus. nytimes.com

Americans may be more susceptible to flu this year
The consensus is - experts expecting a 'severe' flu season

How Bad Will Flu Season Be This Year?

Experts are bracing for a rough fall and winter, making the flu shot all the more critical

U.S. health officials typically look to the Southern Hemisphere for an indication of what to expect, and Australia is wrapping up its worst flu season in five years.

The past two flu seasons have been milder than usual, with low numbers of cases and few hospitalizations and deaths. Experts attribute the decline to COVID-19 precautions such as wearing face masks and social distancing. People were also traveling less during the height of the pandemic.

"Now that people are out and about without masks, traveling extensively, and once again having vacations, going to restaurants and religious services, and back to school and to the office, there are more opportunities for the [flu] virus to circulate."

Americans also have less natural immunity to influenza because so few people were infected in 2020 and 2021, Pekosz says. aarp.org

As California braces for severe flu season, doctors urge shots — with or without a COVID booster
It's more critical than ever to get a flu shot this year, say Bay Area infectious disease experts. Two-plus years of the COVID-19 pandemic have created conditions — including lower influenza vaccination rates and less natural immunity than in the pre-pandemic period — that could make the upcoming flu season one of the worst in recent years. sfchronical.com

White House Taking Credit For Monkeypox Progress But Preaching Caution
White House pushes for monkeypox funding as cases fall
Monkeypox cases are declining in many areas of the country, but the Biden administration is warning that the virus still poses a danger and pushing for lawmakers to approve its multibillion-dollar funding request to combat it.

More than 23,000 infections have been confirmed in the U.S. during the outbreak, but the growth has slowed. Cases have dropped about 50 percent in the past month, according to the Centers for Disease Control and Prevention (CDC), from an average of 440 cases a day on Aug. 16 to 170 cases a day on Sept. 14.

The White House requested $4.5 billion for monkeypox response in the upcoming government spending bill. thehill.com

Is New York City Finally Returning to the Office?
Offices in the New York City area were nearly half full last week, leaping from about 38 percent during the prior week, the biggest increase since Labor Day of any major metropolitan region, according to Kastle Systems, an office security firm. On Wednesday, subway ridership surpassed 3.7 million riders for the first time since March 2020. nytimes.com

Biden says 'pandemic is over'
President Joe Biden declared the coronavirus pandemic "over," in apparently off-the-cuff remarks that reflect the growing sentiment that the threat of the virus has receded, even as hundreds of Americans continue to die of COVID each day.

5 Reasons Not to Ignore the Monkeypox Virus

---

Vendors hand kid gloves to US regulators looking at commercial surveillance online
Faced with the prospect of the U.S. Federal Trade Commission becoming active in their industry, people in the commercial surveillance end of the internet are asking the regulator to take a nuanced approach to data privacy rulemaking.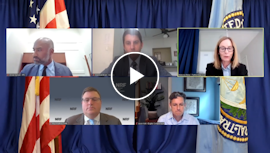 FTC members in August announced that they are considering regulations that would address harms from commercial surveillance and data security. Last week, commissioners held a lengthy public forum (its transcriptions ran 82 pages) to hear about regulatory needs from those in the community, including members of the public.

"We're no longer shying away from using all the tools we have available to deter unlawful conduct in the market," Slaughter said.

Much of what was said at the forum referred to business models that depend on sharing visitor information across sites and even from device to device. Above-board businesses want to gain the greatest picture of anonymized online spenders in order to increase their spending.

But what the FTC does in commercial surveillance will have broad impacts, including in biometrics. biometricupdate.com

DOJ Evaluating The Strength of a Company's Compliance Program - Compensation Tie In & Self-Disclosure
Your Boards Should Be Aware - As Compliance Programs Go Under Magnifying Glass

Deputy Attorney General Lisa O. Monaco Delivers Remarks on Corporate Criminal Enforcement
New York City, NY ~ Thursday, September 15, 2022 - At NYU

It all comes back to corporate culture.



Last October, I announced immediate steps the Justice Department would take to tackle corporate crime. I also formed the Corporate Crime Advisory Group, a group of DOJ experts tasked with a top-to-bottom review of our corporate enforcement efforts. Comprised of a group of experts including public interest groups, ethicists, academics, audit committee members, in-house attorneys, former corporate monitors, and members of the business community and defense bar.

Our meetings sparked discussions on individual accountability and corporate responsibility; on predictability and transparency; and on the ways enforcement policies must square with the realities of the modern economy.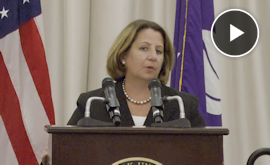 First, I'll reiterate that the Department's number one priority is individual accountability. Second, I'll discuss our approach to companies with a history of misconduct.

Third, I'll highlight new Department policy on voluntary self-disclosures, including the concrete and positive consequences that will flow from self-disclosure. We expect good companies to step up and own up to misconduct. Voluntary self-disclosure is an indicator of a working compliance program and a healthy corporate culture.

Fourth, I'll detail when compliance monitors are appropriate and how we can select them equitably and transparently.

Finally, I'll discuss how the Department will encourage companies to shape financial compensation around promoting compliance and avoiding improperly risky behavior.

Continue Reading

Editor's Observations of DOJ Cases in 2022
Department Of Justice & The Federal Courts
The hardest part of reviewing the DOJ daily press releases is seeing the extent and number of the child pornography publishers, distributors, and those involved in enticing minors. All of which receive usually the maximum sentence with a number getting life sentences, with no parole in the federal system. The numbers are alarming and is another sad consequence of the internet.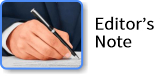 Secondly, and without any quantitative support, it certainly appears that the federal violent crime task forces established in high crime areas of the nation under the DOJ Project Safe Neighborhoods program are indeed resulting in increased apprehensions and convictions over 2021. All of which have to do with guns, ghost guns, and drugs. As those cases are increasing. Which also means increased prison populations at the federal level.

Only this year have we seen organized retail crime mentioned in the press releases, which is a significant sign. Just a thought - Gus Downing

"Labor Shortages Are Most Pronounced in Retail"
Over Worked - Understaffed & Short 5M Workers

Worker shortages are fueling America's biggest labor crises
With more than 11 million job openings and only 6 million unemployed workers, employers have struggled for more than a year to hire enough people to fill their ranks. That mismatch has left employees frustrated and burnt out, and is fueling a new round of power struggles on the job.

Widespread labor shortages that have caused deteriorating working conditions. Staffing shortfalls in key industries, such as health care, hospitality and education, have put unprecedented pressure on millions of workers, igniting a wave of labor disputes as well as new efforts to organize nationwide.

The reasons are complex and broad. Early retirements, a massive slowdown in immigration that began during the Trump administration, as well as ongoing child care and elder care challenges combined with covid-related illnesses and deaths have all cut into the number of available workers.

"We have approximately 2.5 million fewer people in the labor force than we were on track to have with pre-pandemic trends. | Continue Reading

Americans Haven't Been This Pro-Union Since 1965
Workers are getting bolder - Strikes Tripled Over LY

More workers have gone on strike (78,000) in the first half of 2022 than in all of 2021 (26,500).

Inflation woes and increased bargaining power have created a perfect storm of conditions for workers, who have joined picket lines in increasing numbers since the pandemic began.

It comes as the National Labor Relations Board sees both an uptick in union representation petitions and unfair labor practice charges.

Post-vaccine 2021 into 2022 has marked an uptick in organizing and increasing pushback from workers on the previous status quo. That all came against the backdrop of companies raking in their highest corporate profits in over 70 years.

In general, Americans haven't been this pro-union in nearly 60 years, according to a recent Gallup poll. Workers at companies like Starbucks, Trader Joe's, and Amazon are seeing historic union wins.

And although the pandemic-era labor shortage is starting to shrink, there's still a way to go before worker supply is back to pre-crisis levels. businessinsider.com

Halloween Participation Returns to Pre-Pandemic Levels with Record Spending
Participation in Halloween-related activities will resume to pre-pandemic levels, with 69% of consumers planning to celebrate the holiday this year, up from 65% in 2021 and comparable to 68% in 2019, according to the National Retail Federation's annual survey conducted by Prosper Insights & Analytics. With the spike in participation, total Halloween spending is expected to reach a record $10.6 billion, exceeding last year's record of $10.1 billion. nrf.com

Comments sought on working draft of ISO face biometrics fairness testing standard

McDonald's Begins to Reopen Restaurants in Ukraine This Week

---

Senior LP & AP Jobs Market
Dir. Risk Management job (including safety, loss control, asset protection and serves as chief risk advisor) posted for WKS Restaurant Group in Cypress, CA


Reports to Report internally to Vice President, People, Risk, and Legal Services. Bachelor's Degree in Risk Management, Business Administration, Economics or a related field is required. A Master's degree in Business Administration or Business Management is preferred. WKS Restaurant Group is comprised of 381 restaurants, 10,000 employees, with 5 iconic brands – Blaze Pizza, Denny's, El Pollo Loco, Krispy Kreme, Wendy's. The Director, Risk Management leads and manages the WKS Risk Management Program as well as other critical risk management functions, including safety, loss control, asset protection, claims, litigation, workers compensation, food safety, and insurance programs. indeed.com

---

Last week's #1 article --

These Beloved Century-Old Stores Are Closing for Good, Starting Sept. 14
---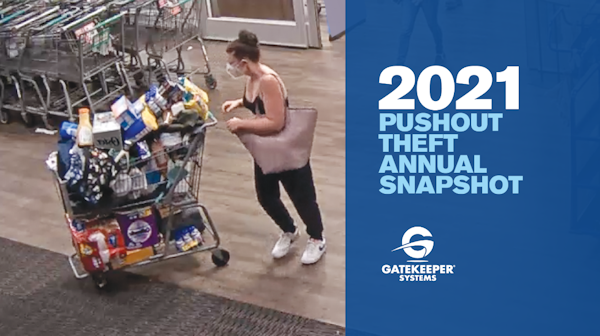 Gatekeeper Systems is proud to announce the 2021 edition of our Annual Pushout Theft Snapshot is now available.

This year's edition examines almost 300 recorded pushout thefts across the United States from January to December 2021.

Highlights include a rise in pushout thefts ending in violence, ORC pushout thefts have increased and average pushout theft loss is slightly down from last year.

Click here to download your copy of the 2021 pushout theft snapshot
---
Uber President Says Former CSO 'Misled Him' in Email & Omitted Critical Info
Uber Boss Testifies He 'Could Not Trust' Ex-Security Chief
Dara Khosrowshahi is a star witness at the trial of Joe Sullivan, who has been accused of obstructing justice for failing to disclose the 2016 breach.

Dara Khosrowshahi, Uber's chief executive, said in court on Friday that he had fired Joe Sullivan, the former Uber security chief who is on trial over a 2016 security breach, because he could no longer trust him.

"He was my chief security officer, and I could not trust his judgment anymore," Mr. Khosrowshahi said of Mr. Sullivan in a San Francisco federal court. "I thought the decision not to disclose" the breach "was the wrong decision."


Mr. Khosrowshahi was a star witness at the trial of Mr. Sullivan, who has been accused of obstructing justice for failing to disclose the 2016 breach, which affected the Uber accounts of more than 57 million riders and drivers. Mr. Sullivan's lawyers have argued that Uber's management team, led by Mr. Khosrowshahi, unfairly targeted him as the company worked to recast its image after the freewheeling reign of its former chief executive, Travis Kalanick.

He said that he fired Mr. Sullivan in 2017 because Mr. Sullivan misled him in an email about the 2016 incident. Mr. Khosrowshahi added that Uber later reported the incident to regulators because it was in the best interest of the public.

Mr. Khosrowshahi said that after he took over as Uber's chief executive, he learned about the data breach and asked Mr. Sullivan to provide additional details over email.

Mr. Sullivan sent an email to Mr. Khosrowshahi a few days later, according to court testimony and documents. Later, after asking outside firms to investigate the matter, Mr. Khosrowshahi learned the email did not acknowledge that the hackers had downloaded personal information about drivers and riders. He said he also learned that the email had not disclosed that Mr. Sullivan and his team had paid the hackers $100,000, an unusually large sum for the big bounty program, Mr. Khosrowshahi said.

Federal prosecutors accused Mr. Sullivan of concealing a felony for failing to disclose the breach to the F.T.C. while the company was already under investigation by the agency.

The outcome of the trial could change how professionals handle security incidents, experts have said. Many believe that Mr. Sullivan is the first company executive to face criminal prosecution over response to a data breach.

"A lot of people are really scared about what prosecuting Joe Sullivan means for security professionals," said Whitney Merrill, a longtime security and privacy professional and lawyer who previously spent time at the F.T.C. "But I think this is a lesson for any high level official who must communicate with the government: You can't treat communications with the government like it's no big deal." nytimes.com

Editor's Note: See above article: DOJ Evaluating The Strength of a Company's Compliance Program - Compensation Tie In & Self-Disclosure

Hackers Getting Bold - The FBI Will Be At His Door Soon
Uber "Currently Responding To A Cybersecurity Incident"

While The 18-Year Old Hacker Openly Discusses How He Did It

Uber said on Friday that it is "currently responding to a cybersecurity incident" after it was reported that a hacker infiltrated the company's internal network.

To add salt to the proverbial digital wound, the hacker–reportedly an 18-year old–himself announced the hack to Uber employees via compromising the Slack account of one of them to send the message.

"I announce I am a hacker and Uber has suffered a data breach," the message read.

Furthermore, the hacker is openly discussing how they achieved the feat, as screenshots of the conversation with the attacker would suggest.

The attack seems to be straightforward: the hacker was able to get around an Uber employee's login credentials after circumventing the company's multi-factor authentication process. From there, the hacker continued to use the identity and existing VPM of that employee to pivot to the internal network. Fortunately for the hacker, the access leads to scripts with privileged credentials.

Through this, the hacker relayed that it allowed access to Uber's Duo, OneLogin, AWS, and Gsuite networks. deepdive.ca

A Hackers Backdoor - Conning Low-Level Employees
Uber Hack Shows Security Is Tech Industry's Achilles' Heel
Uber hasn't explained how the last week's hacker gained access to its systems, but according to the hacker's explanation to some researchers, the company failed to secure the keys to its security kingdom. According to Mr. Leo, the hacker told him that he or she tricked an Uber employee into providing access to the company's virtual private network and that while there, the hacker was able to gain access to software known as a privileged access management server, used to protect the company's most-sensitive login credentials.

The attack came a day before Uber Chief Executive Officer Dara Khosrowshahi took the stand in a criminal case relating to a 2016 data breach at the company, and marked the latest of many hacks that have compromised technology companies by leveraging sometimes simple avenues of attack such as getting low-level employees to provide their login credentials.

The Uber episode comes weeks after a whistleblower complaint became public from Twitter Inc.'s former head of security that alleged "extreme, egregious deficiencies" in a range of areas including privacy and digital security. wsj.com

Crypto Crime is Like the 'Wild Wild West.' BUT the DOJ's 150 New Sheriffs Aiming To Tame It
Justice Department Forms National Network of Prosecutors Focused on Crypto Crime

New effort is part of trend toward putting more resources to target illegal activities involving digital currencies

The Justice Department has tapped more than 150 federal prosecutors across the country to bolster law enforcement's efforts to combat the rise in crime linked to the use of cryptocurrencies such as bitcoin, officials said.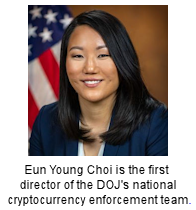 The Digital Asset Coordinators Network is intended to designate subject-matter experts in U.S. attorneys' offices on the complex technical and legal complications posed by cryptocurrency cases, the officials said. The Biden administration is announcing the new effort Friday alongside the release of a broader set of frameworks from other agencies concerning regulatory approaches to developing the digital currency ecosystem.

The network was motivated in part due to the high degree of technical expertise that can go into prosecuting cryptocurrency cases, as well as digital currencies' increasing popularity across several different areas of crime, said Eun Young Choi, the first director of the Justice Department's national cryptocurrency enforcement team. Those areas of crime include money laundering or financing terrorism, a vehicle of payment for ransomware hackers, and a direct target of theft, she added.

The Justice Department has increasingly focused more resources on crypto-supported crime since bitcoin and other currencies have become more appealing to criminals, as they have exploded in both value and popularity over the past decade. "We have seen the growth of criminal use of digital assets increase in both scope and volume," Ms. Choi said.

Sanctions and other tools have been deployed with more frequency in recent months, but criminal prosecutions remain a key part of the administration's strategy to police against bad actors. wsj.com

75% of Companies Looking to Reduce Security Providers
Note to Security Vendors: Companies Are Picking Favorites
A stunning three-quarters of companies are looking to consolidate their security products this year, up from 29% in 2020, suggesting fiercer competition among cybersecurity vendors.

The makers of point security products may have a struggle on their hands over the next few years: Three-quarters of businesses are planning to reduce the number of security vendors on which they rely, up from 29% in 2020, according to a survey conducted by business-intelligence firm Gartner and published this week.

The massive surge in interest in vendor reduction is not driven by cost savings but a focus on making security more manageable and effective, according to Gartner's 418-person survey. Of the companies pursuing or planning to pursue security vendor consolidation, 65% stated that improving risk posture is the primary goal, while less than 30% expected that spending on products and licensing would be reduced, the analyst firm found.

"Gartner believes that security and risk management leasers are dissatisfied with their current operational inefficiencies and lack of integration of their existing heterogeneous security stacks," Watts says. "Many organizations are seeking more efficient and integrated solutions rather than point security products." darkreading.com

Senate confirms first-ever cyber ambassador to head the State Dept new cyber bureau
---


NYC & Amazon Crack Down on Illegal 'Ghost Cars'
Amazon stops selling items that obstruct license plates to NY buyers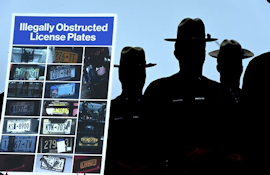 Amazon has stopped selling devices that obstruct license plates from toll readers and speed cameras to New York state addresses after an MTA announcement late last month.

"Together with the mayor, we've actually convinced Amazon to stop selling some of those technologies that allow people to disguise and hide their license plates," MTA Chairman Janno Lieber said Thursday. "We're not going to let that become an issue when congestion pricing starts."

The world's largest online retailer stopped shipping devices like "camera blocker" or "license plate cover" to any New York state address after Mayor Eric Adams announced last month that his office collaborated with Amazon to clamp down on "ghost vehicles," or vehicles with illegal and counterfeit license plates. Before such an item can be added to a customer's online shopping cart, there is an automatic notice alerting buyers that it cannot be shipped to New York locations.

In January, the city passed a law that banned the sale of license plate covers to all New York City residents, but companies have continued to sell products. Those purposely covering license plates can face a fine of up to $300.

It was the latest chapter in the city's efforts to crack down on fake or obscured license plates, which the MTA claims costs $50 million a year in lost toll revenue. The MTA and Port Authority teamed up with regional law enforcement officials in May to slow the flow of toll evasion.

The issue of drivers covering their plates prompted former MTA chief Richard Ravitch to predict that the city's pending congestion pricing plan, which would toll drivers who enter Manhattan south of 60th Street up to $23, could ultimately be "eviscerated" due to drivers evading toll fees, according to amNY. gothamist.com

Amazon Faces Challenges Ahead of 2nd Prime Day Event
A Second Prime Day Event Could Be a Hard Sell From Amazon for Consumers

With a second Prime Day event rumored to take place in October, Amazon needs to figure out how to get shoppers to spend earlier this year.

Amazon is going to have to convince shoppers that if they buy something during its rumored October event they won't be overpaying ahead of Black Friday. Back in 2020, Amazon had to move Prime Day from July to October due to COVID. While that event was successful, that doesn't mean that it will experience the same results this year, as the economic climate is different now due to inflation. People are still looking for ways to save on necessities like food and gas, which is leaving less money for the extra purchases people like to make around holiday season.

Those who budget for holiday shopping are less likely to have cash to spend in October, since that could be as much as eight weeks earlier than they were originally intending to start on holiday shopping with Black Friday deals. None of this is to say that Amazon won't have two successful days in October if it hosts an event, but it may not top the one that took place in July or even Prime Days of recent years. cnet.com

PD's Across the Nation Blaming TikTok 'How To' Videos for Spike in Kia & Hyundai Thefts
Under the hashtag "Kia Boyz," TikTok users have posted videos showing how to steal certain Kia and Hyundai cars with only a screwdriver and a USB cord in minutes. Which garnered more than 30.9 million views on TikTok. Chicago thefts up 800%. usatoday.com

Amazon's new Worldwide Stores CEO on its next big bets in e-commerce
---
Chicago, IL: Thefts over $500 across Chicago increase 9.1 percent in week ending September 3
There were 418 thefts over $500 reported in Chicago in the week ending September 3, according to Chicago Police Department data. The data shows 59 thefts per day in Chicago throughout the week ending September 3. There were 383 incidents across the city the week before, a 9.1 percent increase. Theft over $500 is one of the most reported crimes to Chicago police. Ward 42 of Chicago saw the most thefts in the week ending September 3. While crime rates fluctuated across the U.S. during the pandemic, Chicago saw an increase in violent crime and high price retail theft. The Alderman for Chicago's 2nd ward told media they've seen an increase in "sophisticated operations" targeting retail stores. Chicago Police were forced to issue an alert to businesses around the Magnificent Mile after a string of high value thefts from display cases. chicagocitywire.com

CC Fraudster Drove $1M+ Losses - Took U.S. 5 Yr's to Get Him Back in U.S.
DOJ: Fugitive Extradited From Dominican Republic To Face Fraud And Aggravated Identity Theft Charges
Orlando, Florida – U.S. Attorney Roger B. Handberg announces the extradition of Jose Ramon Tejeda-Guerrero (38) from the Dominican Republic to the United States. Tejeda-Guerrero was charged in a 2012 indictment with fraudulent possession of counterfeit or unauthorized access devices and four counts of aggravated identity theft. If convicted, Tejeda-Guerrero faces a maximum penalty of 10 years in federal prison for the access device fraud charge, and a mandatory two-year consecutive term of imprisonment for each of the aggravated identity theft charges.

Information disclosed during his initial appearance, on July 20, 2007, Tejeda-Guerrero was arrested at the Orlando International Airport on state charges for possession or transfer of credit card-making equipment. During a search incident to his arrest, the police confiscated a laptop and two flash drives. The laptop contained approximately 13,000 credit card numbers, including active accounts belonging to individuals all around the world. The laptop also contained instructions on how to make, evaluate, and test magnetic stripes of credit cards and instructions on how to clean a card maker and its components. The actual fraud loss associated with credit card accounts found on that laptop exceeds $1 million.

Tejeda-Guerrero was released on bail in connection with his state charges on August 23, 2007, and fled. He was indicted by a federal grand jury in 2012. justice.gov

St Louis, MO: Gun pulled on Walmart employee confronting St. Louis Co. robbery
Two men are behind bars after a recent robbery in south St. Louis County led to a gun being pulled on a Walmart employee trying to stop it. Demetrius Green, 36, and Andre Vantreece, 42, are accused in the investigation. Prosecutors have charged both with first-degree robbery and armed criminal action. Vantreece faces another charge for unlawful use of a weapon. Authorities issued warrants for Green and Vantreece's arrests on Friday, nearly two weeks after the gun-wielding robbery unfolded. It happened around 5:45 p.m. on Sept. 3 at the Walmart store at 3270 Telegraph Road.

Investigators say Green and Vantreece attempted to steal two computer monitors in a shopping cart and push it out the front doors without paying for the items. An employee confronted the robbery and grabbed onto the cart to try and pull it back into the store. As that happened, the employee tripped and the monitors fell out of the cart. According to court documents obtained by FOX 2, the employee noticed one of the suspects with a gun as she tried to pick up the monitors. The employee got behind a wall and the suspects took off with one of the monitors. Vantreece reportedly pointed a gun at the employee and others nearby as the two escaped the store. He then fired a gunshot into the air as the duo went outside, per court documents.

Authorities later reviewed surveillance footage of the incident, then found a vehicle tied to the investigation in St. Louis City. An officer placed a GPS tracker on the unoccupied car and tracked it in Pagedale, leading to the arrests of Green and Vantreece. Police say Vantreece had a weapon consistent with description provided by witnesses. Green and Vantreece are both jailed in St. Louis County on $100,000 cash-only bonds. fox2now.com

Madison, WI: Serial Wisconsin Walgreens thief tallies $2K plus in stolen merchandise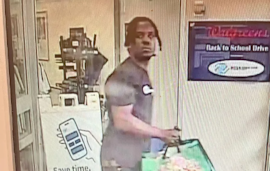 Officers say that in recent weeks, a man has stolen high dollar-value merchandise from various Walgreens locations across the west side of Madison and Middleton, Wisconsin. According to a report, the Madison Police Department is working with the Middleton Police Department in attempting to identify the suspect. Officers say that the man has stolen over $2,300 in merchandise by filling 'numerous bags with high dollar-value merchandise from the store and leaving.' The suspect typically steals items that include Rogaine, teeth whitening strips, over-the-counter allergy medications, and more. wearegreenbay.com

York, Ontario, CN: 6 arrested for hardware store thefts valued at $21K
Investigators with the York Regional Police #4 District Criminal Investigations Bureau have arrested and charged six people in connection with 21 incidents of theft of merchandise worth more than $21,000 in York Region. In November 2021, officers began an investigation following a series of reports connected to thefts from commercial hardware stores in and around York Region. On Tuesday, Sept. 13, 2022, through investigation, officers identified four of the suspects and arrested them while they attempted to steal nearly $6,000 in smoke detectors from a store in the City of Barrie. Upon their arrest, officers located cocaine, heroin and methamphetamine. newmarkettoday.ca

Las Cruces, NM: The man wanted by the FBI for a robbery has been arrested
A man wanted for armed robbery at a Las Cruces Lowe's store, is now in custody. Joshua Lopez was wanted for allegedly attempted to leave the store with an air conditioning unit without paying for it on July 27, according to the Las Cruces Police Department. Lopez was arrested in Las Cruces according to booking records. The FBI had been looking for him since August 3rd, after he left University Medical Center of El Paso. kfoxtv.com

DOJ: Cleveland Heights Man Gets 38 Months & Ordered to Pay $177k in Restitution for Credit Card Fraud Scheme
CLEVELAND - Carlos Dashawn Brown, 28, of Bowling Green and Cleveland Heights, Ohio, was sentenced on Wednesday, September 14, 2022, to 38 months in prison and ordered to pay $177,716.07 in restitution

According to court documents, from April 2014 to January 2019, Brown perpetrated a credit card fraud scheme using the personal identifying information of multiple victims. These victims were vulnerable due to their age and/or mental condition. As part of his scheme, Brown, without authorization, used the personal identifying information of these victims to open credit card accounts and make purchases, including travel, expensive goods and a vehicle. justice.gov

Gig Harbor, WA: Ulta thief looked panicked, chose a strange parking spot, and ran a red light; arrested with $1000 of merchandise

Clarence, NY: $1,000 Walmart shoplifters arrested in Clarence by NY State Police

Wilkes-Barre, PA: Berwick woman faces retail theft charge for 5th time
---

---

Shootings & Deaths
Selma, AL: 18-year-old killed in shooting at Selma store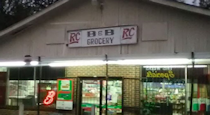 An overnight shooting in Selma left an 18-year-old dead. Selma Police Chief Kenta Fulford the deadly shooting happened about 9 p.m. Thursday at B&B Grocery on Water Avenue. Officers arrived at the store and pronounced the teen dead on the scene. The chief identified the victim as Sean Wiggins. No arrests have been made. Fulford said the investigation is ongoing. al.com

Butler County, OH: Update: Man declared competent for trial in Walmart shooting death
A man accused of shooting a customer to death in an Ohio Walmart store following an attempted theft has been ruled competent to stand trial. Anthony Freeman Brown, 32, of Hamilton is charged in Butler County with aggravated murder, murder, aggravated robbery, felonious assault and having weapons under disability. Police said a man tried to steal items from the Fairfield Township Walmart's electronics department shortly before 8 p.m. on May 26. Police said two shoppers tried to stop him, and the suspect then pulled a gun and fired, killing one customer and seriously wounding an employee. Adam Lee Black, 35, died at the scene, according to the Butler County Coroner's Office. The injured person was treated at a hospital and later released. Tracked to a Middletown hotel, Brown was arrested after jumping from a first-floor window, dropping a handgun, police said. Defense attorney Clyde Bennett II is seeking the court's permission to argue that his client is not guilty by reason of insanity, and he also questioned his client's competency to assist in his own defense. Prosecutors said a forensic psychological evaluation ordered in June concluded that he was competent for trial and ineligible for an insanity plea. The defense sought a second psychological evaluation, which was granted, and after it reached the same conclusion the judge declared Brown competent for trial last week. Bennett also requested that his client be evaluated again for the insanity plea. and a hearing on that issue is scheduled Oct. 25. Brown also faces an aggravated robbery charge in a gunpoint robbery at a convenience store last fall. thecourier.com

San Leandro, CA: Manager of marijuana facility dies from gunshot wounds
The site manager for a marijuana operation has died after being wounded in gunfire last Sunday in San Leandro, police said Friday. Oakland resident Victor Mendez, 25, was pronounced dead Thursday just after 9 p.m. The shooting occurred in the 2000 block of Adams Avenue, according to police. Officers were called at 4:20 a.m. Sunday about a burglary at a marijuana operation and later learned the suspects exchanged gunfire with the people tending the operation. A security guard was hit once and Mendez was hit multiple times, police said. Mendez was in critical condition following the shooting, according to police. A suspect also was hit at least once by gunfire and was in critical condition, police said. Officers also chased the suspects in two vehicles. One suspect was apprehended after getting out of a U-Haul van, which officers recovered. Two other suspects escaped arrest when they ran from a silver Jeep that officers were chasing, according to police. Officers recovered the Jeep. Police did not say whether the two at-large suspects were eventually arrested or whether the marijuana operation was legal. ktvu.com

Dallas, TX: Update: Teen arrested for murder outside Oak Cliff c-store
A Dallas teen has been arrested for a fatal shooting outside an Oak Cliff convenience store back in June. Jeremy Wilson, 17, is accused of killing 43-year-old Cordney Dawson. Dawson was killed on June 26, outside the Tiger Mart at I-35 and Ann Arbor. Police said Wilson tried to steal Dawson's truck after he went into the store. When Dawson tried to get his truck back, that's when police said Wilson opened fire. Dawson died at a hospital. Wilson has been charged with capital murder. fox4news.com

Rochester, NY: Update: Officers not charged for fatally shooting man at store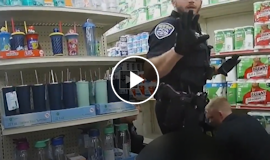 State Attorney General Letitia James' Office of Special Investigation (OSI) released its report Friday into the death of Simran Gordon, who was shot and killed in a shootout with officers from the Rochester Police Department last year. Gordon, 24, was allegedly trying to rob the Family Dollar store on West Main Street Oct. 6, 2021, when he was killed during an exchange of gunfire with police. The investigation included a review of body camera footage, surveillance video, interviews with responding officers and witness, radio transmissions, 911 calls, ballistics testing reports, crime scene evidence and photographs. The OSI concluded that a prosecutor would not be able to disprove beyond a reasonable doubt that the officer who shot Gordon was justified. 13wham.com

Ridgekand, MS: Suspect shot after allegedly pulling gun on store owner inside Northpark Mall
A shooting occurred inside Northpark Mall Saturday afternoon after a female allegedly tried to steal from a popcorn store, police say. The suspect, and subsequent shooting victim, was shot in the leg after allegedly pulling a gun on the owner of the popcorn store, explained Ridgeland Police Chief Brian Myers. The owner, however, shot the female first in what looks to be a self-defense shooting. Her injury is not considered life threatening. The owner of the popcorn store is now being interviewed by investigators who will decide if they will be charged. The suspect was sent to the hospital and will be taken into custody. The suspect is being charged with aggravated assault. wlbt.com

Mobile, AL: Convenience store shooting suspects were 'regulars' according to victim's family
A Mobile Firefighter learns over the department's emergency radio that her brother had been shot at their family business. The man was shot during a robbery Thursday morning at Mother's Finest on Houston Street. Grover Stewart was working behind the counter Thursday when he was shot in the back. "It was just so senseless," said Ann Williams, Stewart's sister. Mobile police said two teens had demanded money from him and shot him when he refused. His sister, Ann Williams, is a firefighter with Mobile Fire Rescue. She was on duty when the call came in. "I heard on the radio where we were driving to do business inspections, this address 450 Houston Street for one shot, and I wasn't for certain they actually said 450," said Williams. In shock, she called the store and her brother, who owns the store, to see what was going on. No one answered. Mobile police arrested 19-year-old Jalunnie Bradley and a 16-year-old, they are charged with robbery and assault. Williams said the two were regular customers. wkrg.com

Colleton County, SC: Man shot several times at c-store in Colleton County
Authorities are investigating a shooting at a popular convenience store that left a man with several gunshot wounds on Friday, officials say. The shooting took place at Pak-A-Sak located at 1941 Sidneys Rd. shortly before 5 p.m. The man was treated at the scene by a fire and rescue team before being transported to Colleton Medical Center. He was then transported to Trident Medical Center in North Charleston. Officials say the victim is in critical condition. The Colleton County Sheriff's Office is investigating. Authorities have not released any information regarding possible suspects or arrests. abcnews4.com

Man hurt in shooting at Rockford liquor store
One man is recovering from a shooting at a liquor store early Saturday morning. According to police, the shooting occurred at 12:53 a.m. at Central Park Tap, located at 3523 Auburn St. The Rockford Police Twitter page said shortly after 2 a.m. that the suspect is a Black male in his 30s with dreadlocks. Police say the suspect was wearing a white shirt and black pants. The shooting victim has non life-threatening injuries. mystateline.com

---

Robberies, Incidents & Thefts
New York, NY: McDonald's ax swinger had been 'rejected' by woman, witness says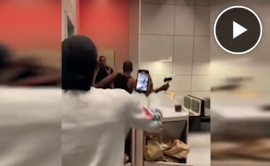 A man who went on a scary ax-swinging rampage at a Manhattan McDonald's on Friday morning had flipped out after a young woman "rejected" his advances, a witness said. Michael Palacios, 31, was arrested after cellphone video showed him grabbing an ax out of his backpack, destroying property and terrorizing customers inside the Delancey Street fast-food restaurant just before 2:30 a.m. Ruben G, an Uber Eats delivery man who witnessed the fight, told The Post the altercation began after Palacios was spurned by the unidentified woman. "So basically he got into an argument with a girl, and then the girl rejected him. She didn't want to talk to him. He kept going at her…that's when the guys she was with stepped in and they started arguing. It all led to that," Ruben said. Alcohol also played a role in the would-be pickup artist's failure to impress the woman, according to Ruben. Palacios, a Bronx resident, was charged with criminal mischief and three counts of menacing and two counts of criminal possession of a weapon. nypost.com

Eagle Pass, TX: Texas border town owner sells family barbecue restaurant after multiple migrant break-ins

Colorado Springs, CO: Man hides in home after threatening restaurant with a gun

Asheville, N.C., Man Gets 102 Months For His Role In Burglary Of Gun Store
● C-Store – Baltimore, MD – Robbery
● C-Store – Lauderhill, FL – Robbery
● C-Store – Clarksville, TN – Armed Robbery
● C-Store – Concord, NH – Armed Robbery
● C-Store – Hempstead, NY – Robbery
● C-Store – Colorado Springs, CO – Armed Robbery
● Hardware – Bronx, NY – Armed Robbery
● Hardware – Las Cruses, NM - Robbery
● Jewelry – Greenburgh, NY – Robbery
● Jewelry - Lombard, IL – Robbery
● Jewelry - High Point, NC – Robbery
● Jewelry -Palmdale, CA - Robbery
● Jewelry - Atlanta, GA - Robbery
● Jewelry - Moreno Valley, CA - Robbery
● Jewelry -Mebane, NC - Robbery
● Pharmacy – Madison, WI – Robbery
● Restaurant - New York, NY - Robbery (Burger King)
● Restaurant – Pueblo, CO – Burglary
● Restaurant – Eagle Pass, TX – Burglary
● Walmart – Donaldsonville, LA – Robbery
● Walmart – St Louis, MO – Armed Robbery
Daily Totals:
• 19 robberies
• 2 burglaries
• 0 shootings
• 0 killed

---
| | |
| --- | --- |
| | Michael Klar named Regional Asset Protection Manager for Dollar Tree |
Submit Your New Hires/Promotions
or New Position
See all the Industry Movement
---




Feature Your Job Here For 30 Days -
70% Aren't On The Boards
Post your job listing
---
Featured Job Spotlights
An Industry Obligation - Staffing
'Best in Class' Teams

Every one has a role to play in building an industry.
Filled your job? Any good candidates left over?
Help your colleagues – your industry - Build 'Best in Class' teams.

Refer the Best & Build the Best
Quality – Diversity – Industry Obligation

---

VP, Asset Protection & Retail Operations
Washington, D.C.
The candidate will oversee the development of innovative strategies, programs and solution which help retailers mitigate loss and reduce total retail risk; Direct oversight of the NRF Loss Prevention Council and Retail Operations Council...



Director, Service Delivery Test and Turn-up
Remote Opportunity
The Director of Test and Turn-up (TTU) Operations is responsible for leading a team of security and network support personnel that provide end/end support for field engineers and contractors installing and servicing Interface Managed Systems. This position is responsible for managing & leading a team that owns all aspects of the installation service delivery processes required for the customers...



Asset Protection Coordinator
Multiple locations - Central NJ - posted September 12
In this role, you will embody Do The Right Thing by protecting People, Assets, and Brands. You will work in an energized, fast paced environment focused on creating a safe environment for our employees, teams, and customers; this is critical to driving our Brand Power, Enduring Customer Relationships, and exuding our commitment to Team and Values...



Senior Manager, LP Operations and Initiatives
Dublin, CA - posted September 8
The Sr. Manager of LP Operations & Initiatives is responsible for leading cross-functional LP initiatives, operations and compliance for both Ross and dd's Stores. The Sr. Manager will provide guidance during project initiation and planning and lead rollouts during implementation to the field. This role is responsible for driving results and improvements through effective project management, executive support, analysis and more...



Distribution Center - Asset Protection Manager
Mira Loma, CA - posted September 8
The primary purpose of this role is to oversee asset protection functions, performing AP and Safety-related activities to support Home Depot's business objectives, such as, but not limited to minimizing shrink, risk and safety incidents, providing on boarding to AP programs, OSHA standards and investigations, training, coaching and response to potentially volatile situations...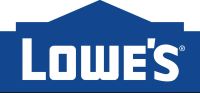 Regional Asset Protection Director
Blue Bell, PA - posted August 31
The principle purpose of the Regional AP and Safety Director is to provide leadership and oversight of the development, administration and maintenance of Lowe's loss prevention, safety and operations programs. This includes directing the day-to-day functions of the District AP and Safety Manager and working closely with Regional, District and Store leaders to establish and achieve safety, shrink, training, and operational objectives...



Sr. Manager, Brand & Asset Protection - West
Pacific Northwest or California - posted August 29
As the Senior Manager of Brand and Asset Protection for North America, you will part of an innovative Asset Protection team, whose mission is to prevent, identify and mitigate risks to our business. You will support with the creation of foundational asset protection programming and will lead its delivery to our North American store base...



Sr. Manager, Brand & Asset Protection - East
Toronto, ON Area or NYC Area - posted August 29
As the Senior Manager of Brand and Asset Protection for North America, you will part of an innovative Asset Protection team, whose mission is to prevent, identify and mitigate risks to our business. You will support with the creation of foundational asset protection programming and will lead its delivery to our North American store base...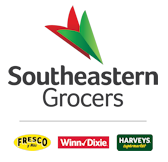 Business Continuity Planning Manager
Jacksonville, FL - posted August 5
Responsible for developing, implementing and managing the company's Business Continuity (BCP) and Life Safety Programs to include but not limited to emergency response, disaster recovery and site preparedness plans for critical business functions across the organization. In addition, the position will develop and lead testing requirements to ensure these programs are effective and can be executed in the event of a disaster/crisis...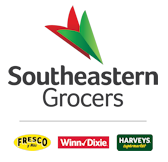 Region AP Manager (Florida - Treasure Coast Market)
Jacksonville, FL - posted June 17
Responsible for managing asset protection programs designed to minimize shrink, associate and customer liability accidents, bad check and cash loss, and safety incidents for stores within assigned region. This position will develop the framework for the groups' response to critical incidents, investigative needs, safety concerns and regulatory agency visits...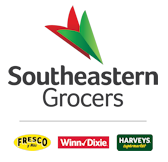 Regional Safety Manager – South Florida Region
Jacksonville, FL - posted June 17
This position will manage the safety program for an assigned group of stores that is designed to minimize associate and customer accidents. This includes reviewing and recommending loss control strategies, ensuring program conformance to applicable laws and regulations, preparing required reports, and monitoring and evaluating the program activities in stores...



Corporate Risk Manager
Seattle, WA / Tacoma, WA / Portland, OR - posted June 14
Summary of Role and Responsibilities: A proactive approach to preventing losses/injuries, whether to our employees, third parties, or customer's valuables. They include but are not limited to cash in transit, auto losses, or injuries....



Corporate Risk Manager
San Diego, CA / Los Angeles, CA / Ontario, CA
- posted June 10
Summary of Role and Responsibilities: A proactive approach to preventing losses/injuries, whether to our employees, third parties, or customer's valuables. They include but are not limited to cash in transit, auto losses, or injuries....



Physical Security Operations Center Leader
Columbia, MD - posted June 8
The primary purpose of this role is to partner, lead and manage a Central Station/Physical Security Operations Center driving operational execution and enhancements to ensure effectiveness and a positive customer experience. This individual is also responsible for leading a team of operators providing professional and accurate responses...



Loss Prevention Specialists (Store Detective)
Albany, NY; Hyannis, MA; Burlington, VT; Hartford, CT
- posted May 6
Detect and respond to external theft and fraud by working undercover within the store(s) you are assigned to. Working as a team with store management and associates in combating loss in the store(s). Developing and analyzing external theft trends, utilizing information in company reports and information gathered from store management and associates...

Retail Asset Protection Associate
Medford, MA; Brockton, MA; East Springfield, MA
- posted May 6
The Asset Protection Greeter role is responsible for greeting all customers as they enter the store, ensuring that customers see the Company's commitment to provide a safe and secure shopping environment, as well as deterring theft, shoplifting, or other dishonest activities...



Loss Prevention Supply Chain Manager
Fresno, CA - posted April 25
The Loss Prevention Manager, Supply Chain (LPMSC) drives shrink improvement and profit protection activities for an assigned distribution center (DC), its in-bound and outbound shipping networks and its third party pooling centers...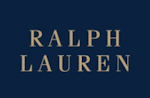 Asset Protection Lead (Regional), Atlanta/Carolinas
Atlanta/Charlotte - posted April 22
Responsible for the protection of company assets and mitigation of risk. Effectively communicates, trains, implements, and monitors all aspects of Asset Protection programs in assigned markets. These programs include Tier Shrink Reduction Strategy, training and awareness, store audits, investigative initiatives, profit protection, health and safety and budgetary compliance...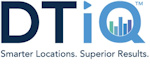 Regional Loss Prevention Auditor
Multiple Locations - posted April 20
The Regional Loss Prevention Auditor (RLPA) is responsible for conducting operational audits and facilitating training meetings in our clients' locations. The audit examines operational controls, loss prevention best practices, and customer service-related opportunities...
---

Featured Jobs

---

---

When anyone goes for an interview you've got to play to win. You should not allow: any outside variable, any future promotion thoughts or promises, your guilt feelings towards your current employer or boss, your preconceived opinions of the possible future employer, or any miss-step in the process on the part of the future employer disrupt or impact your performance. All interviews have long range implications on your career. The executives interviewing you are part of a community and you'll run into them again at another company. So if you do get involved and go for an interview, commit yourself all the way and play to win. It doesn't mean you've got to take the job. It just means you have to perform at 100%.


Just a Thought,
Gus




(content subject to approval)
---

Recruiting?
Get your job e-mailed to everyone... everyday
Post on our Featured Jobs Board!
Not getting the Daily?
Is it ending up in your spam folder?
Please make sure to add d-ddaily@downing-downing.com to your contact list, address book, trusted sender list, and/or company whitelist to ensure you receive our newsletter.
Want to know how? Read Here



36615 Vine Street, Suite 103
Willoughby, OH 44094
440.942.0671
copyright 2009-2019
all rights reserved globally