---

Robberies Hit New Yearly & Quarterly Lows
C-Stores Top Retail Sector - Chicago Top City - Monday Top Day




Yearly Comparison - 2016-2021
Down 9.5% From 2020 - Lowest Year On Record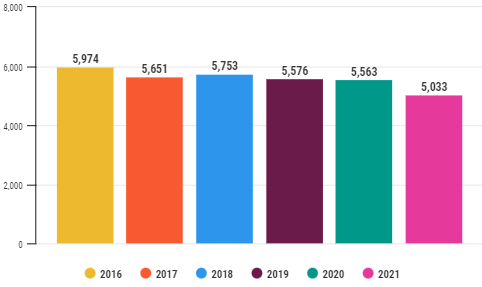 Click here to see the full report
Sponsored by

---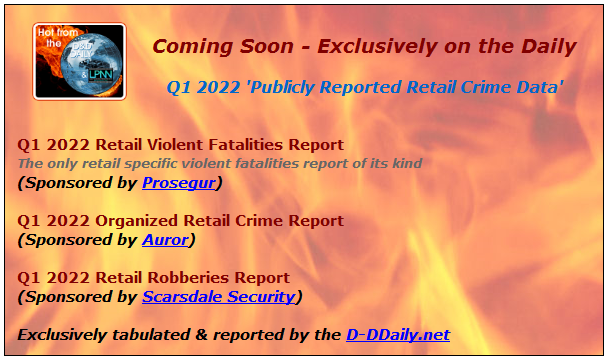 ---

The U.S. Crime Surge
The Retail Impact

Is Tech the Answer to Surging ORC?
Retailers Turn to Technology to Combat Organized Retail Crime
So, what can be done? How can retailers fight this disease when there's no cure? How can they stop its spread when it has already migrated to an online space?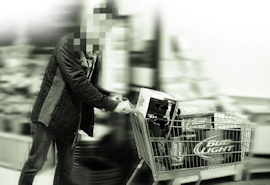 The answer is in technology — not in traditional closed-circuit television (CCTV) or acousto-magnetic tags, but in new cutting-edge systems that simply weren't possible before now. While none of these are a complete cure, technology can help stop thieves without endangering employees or customers, track patterns and collect data, and deter criminals without restricting customers.

Stop Thieves Without Endangering Others

ORC gangs target large amounts of merchandise, so they typically aren't shoving product in their pockets and walking out. Instead, they commit pushout theft by filling a cart and walking out the front door. Self-locking shopping carts, like those produced by Gatekeeper Systems, help prevent pushout theft by keeping the merchandise in-store. If thieves attempt to walk out of the store without going through checkout, the cart locks in place, and most thieves run for it or take only what they can carry.

Track Patterns and Data

An important part to creating a case is collecting evidence, tracking patterns, and compiling data. Artificial intelligence can help track patterns, identify strategies, and more when thieves strike so retailers can take steps to prevent them in the future. Solutions like Everseen help retailers see what's going on at the register by flagging thieves who try to sneak products through self-checkout aisles. The data collected at the register helps retailers build a case against the thieves on camera.

Deter Criminals

One solution is mobile surveillance units stationed in the parking lot. These typically have cameras, lights and even speakers to make them easily noticeable. Criminals tend to go to easier targets while customers welcome the increase in safety. Our customers at LVT (LiveView Technologies) have seen up to a 70 percent reduction in parking lot incidents as well as a 66 percent reduction of shoplifting events after deploying their mobile surveillance units. An increased presence in the parking lot helps deter criminals before they ever enter the store. mytotalretail.com

Calling on Congress to Enact INFORM Consumers Act
Op-Ed: Congress must address rampant retail crime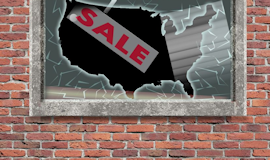 Nearly 70% of businesses have reported an increase in retail crime

As this country suffocates under a 9.1% inflation rate, American small businesses are feeling the pinch acutely. According to a recent Goldman Sachs 10,000 Small Business Voices survey, 91% said these broader economic trends are having a negative impact on their business. Whether they are reducing their inventory, letting go of valuable employees or tightening profit margins, times are tough for independent business owners.

While these broader economic trends are challenging enough, many small businesses are simultaneously having to endure a wave of retail theft, further eroding their bottom line.

These crimes are also having an alarming impact on the front-line retail workers and police forces. Over 86% of asset protection managers said that thieves have verbally threatened an associate with bodily harm, and 76% have claimed to have been physically assaulted. The threat of violence is even driving some businesses to shutter their doors. Just look at Starbucks, who recently decided to close 16 stores due to "safety issues." The increased wave of organized retail crime is stretching the local police forces tasked with responding thin, but, with Democrats heightening their cries to defund the police, there's no telling if they will receive the adequate resources needed to keep up with the volume of attacks.

That's why, as Congress reconvenes in September, it's time they prioritize H.R. 5502, the Integrity, Notification, and Fairness in Online Retail Marketplaces for Consumers (INFORM Consumers) Act. If passed, H.R. 5502 would create an even more transparent marketplace by requiring online marketplaces to verify and disclose the contact information of certain high-volume, third-party sellers. This effectively discourages criminals by removing the layer of anonymity criminals online find so appealing and ultimately renders their preferred platform to peddle stolen goods unviable.

This bill has broad bipartisan support, as well as the backing of retail, tech and law enforcement groups alike. The INFORM Consumers Act is a must-pass, commonsense piece of legislation that could finally deliver some relief amid the current onslaught of economic turmoil and safety threats. It provides a unique opportunity to prevent crime while standing up for small businesses and consumers alike. Conservatives in Congress may not be able to immediately solve inflation brought on by current administration and congressional Democrat policies. But helping end costly organized retail crime that is crushing small retailers is within reach. Congress should not miss the opportunity to push this bill across the finish line this fall. washingtontimes.com

NYC Store Security Guards Under Siege
Security guards feel helpless as brazen thieves loot high-end NYC stores
Security guards at several high-end stores in the West Village and Soho say they feel like sitting ducks as thieves loot their stores in broad daylight with no consequences.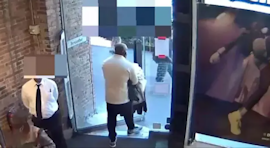 The two NYC nabes — and their high-end shops — have become a target for enterprising robbers, like the group of seven men and women who sauntered into the Lululemon store on 14th Street and 9th Avenue around noon on Aug. 16 and made off with close to $30,000 in stolen goods.

A number of security guards and managers at ritzy stores in the area told The Post this week that it's almost impossible to stop thieves like the Lululemon gang.

Kirstin Aureden, a manager at Marni at 159-161 Mercer St., said she and her sales team don't detain people who sneak out with clothes or shoes or even challenge them. "We don't confront. We don't follow. We just let it go."

A security guard at the Dior store at 105 Greene St., like many who spoke to The Post, sounded defeated. "There's no sense in stopping people," he said. "You don't know what they're going to do. Not only that, everything is insured."

The NYPD's 6th Precinct, which covers both the West Village and Greenwich Village, has seen crime spike 80% — fueled by a 103% increase in grand larceny and shoplifting, new NYPD data shows. The area has seen the biggest crime increase of any area in the city so far this year.

The area covering the 6th Precinct has seen 1,380 major crimes through the middle of August in 2022, compared to 766 in the same period in 2021, statistics show. Most of that crime wave stems from a huge number of grand larcenies, which include shoplifting. So far there have been 802 this year, compared to the 394 recorded over the same period last year — a 103% rise, according to the figures.

Some say the alarming rise in thefts and general crime is due to New York's controversial bail reform laws. Under those rules, virtually all larceny suspects get released without having to post bail or bond. nypost.com

CFO Says Increasing ORC Decreased Q2 Gross Margin - Co. Supports Buy Safe America Coalition
Higher Shrink Will Continue Impacting Margins

Ulta Beauty (ULTA) Q2 2022 Earnings Call Transcript



Scott Settersten -- Chief Financial Officer

For the quarter, gross margin decreased 20 basis points to 40.4% of sales, compared to 40.6% last year. Although we had less total promotional activity during the quarter, overall merchandise margin was lower than last year,

Gross margin was also negatively impacted by higher inventory shrink, primarily due to increased theft across the retail landscape, theft and organized retail crime are increasing, and we are seeing similar trends in our business. We are working diligently to keep our associates and guests safe and to reduce the risk of impact through investment in new fixtures, additional associate training, innovative technology solutions and increased staffing levels.

We are also working with and supporting retail industry organizations and the Buy Safe America Coalition to address opportunities at the legislative level.

We expect gross margin expansion for the year with leverage of fixed costs and growth in other revenue, partially offset by lower merchandise margin, higher shrink and higher supply chain costs. fool.com

Uptown Areas Across The Country Struggling With Public Safety
Retailers Still Closing in Uptown Minneapolis Due to Public Safety Two Years After the Riots
Fast-fashion chain H&M has closed its Uptown Minneapolis location, an expected change for the Seven Points shopping center being redeveloped at Hennepin Avenue and Lake Street.

Meanwhile, a mile away, the Patina gift and specialty store on Franklin Avenue is closing after a 25-year run at two locations in the neighborhood. Owner Christine Ward cited a variety of reasons, including public safety.

"Uptown has its challenges. I think it might return, but I'm not sure how long it will take," Ward said. "We would consider coming back if it met the requirements for our staff and customers."

Once a regional destination, Uptown struggled with a broader shift in retail before the pandemic and lost several national retail chains. Then came the shutdowns, damage in the riots after George Floyd's murder by police and the police shooting of Winston Smith in an Uptown parking garage. startribune.com

Mass shooting insurance coverage becomes reality for more businesses

Violent crime plan discussed in Baltimore at same time as mass shooting miles away
---

COVID Update

608.9M Vaccinations Given
US: 95.8M Cases - 1M Dead - 91.2M Recovered
Worldwide: 604.4M Cases - 6.4M Dead - 579.3M Recovered


Private Industry Security Guard Deaths: 362
Law Enforcement Officer Deaths: 794
*Red indicates change in total deaths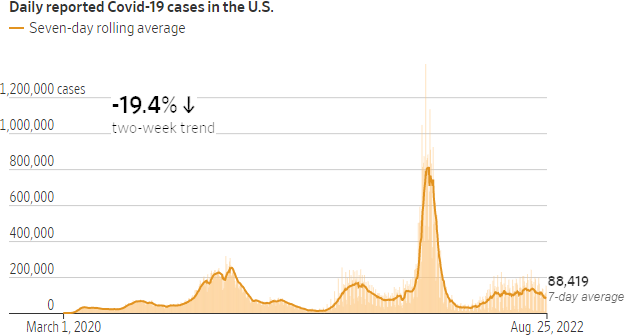 COVID's Long-Term Impact on the Workforce
Up to 4M people may be out of work due to long Covid, new research suggests
Up to 4 million people may be out of work because of long Covid in the U.S, according to a report published this week by the Brookings Institution. In lost wages, that could add up to at least $170 billion per year, the report suggests.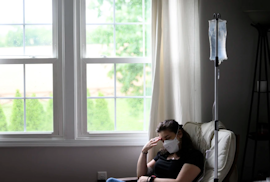 The research looked at people who worked full time, or the equivalent of full-time hours, before they got long Covid: an estimated 12 million people in the U.S., according to federal data.

From there, it estimated how many people were out of work or working reduced hours because of persistent health issues following a Covid infection. Based on those findings, the Brookings report determined that 2 million to 4 million people in the U.S. are working less or not at all because of their illness.

Several surveys have attempted to quantify the impact of long Covid on employment. A working paper from the Federal Reserve Bank of Minneapolis estimated last month that 26% of people with long Covid were out of work or had reduced their working hours as of mid-2021. nbcnews.com

The "COVID Hangover" in Downtown America
Can North America's downtowns reverse their downturns?

Downtowns across the US and Canada were badly hit by the pandemic, and many are still struggling.

Remote and hybrid working means that far fewer people are having to go into city centres to work, or are choosing to live there. At the same time, tourist numbers remain below 2019 levels.

With tourism just starting to come back the hospitality and restaurant industries are "operating at two-thirds capacity." "Not because of a lack of customers, but a lack of staff. If you look at workforce shortages, we call it the 'Covid hangover'."

Regarding office and retail workers in New Orleans, Mr Hecht adds that "a lot of people decided that they would rather work for Uber and have control over their lives... they are never going back to a retail or office job".

In Toronto, Canada's largest city, Mayor John Tory told the BBC that the challenge for his administration is "to get people back downtown". bbc.com

CDC Releases – 2022 – 2023 Influenza Flu Season Recommendations
Prevention and Control of Seasonal Influenza with Vaccines: Recommendations of the Advisory Committee on Immunization Practices — United States, 2022-2023 Influenza Season has been published. CDC recommends everyone 6 months and older in the United States get a flu vaccine, ideally by the end of October. cdc.gov

Moderna Sues Pfizer and BioNTech Over Covid Vaccine

CDC director discusses efforts to reform the agency amid COVID, monkeypox criticisms

Not Even Elon Musk And Jamie Dimon Can Stop Remote Work
---

FRT Algorithms Improving Recognition Rates With Masks
Biometrics work too well with face masks for criminals to hide; or for anonymity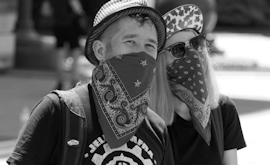 Since the beginning of the pandemic, an increasing number of face biometrics developers have stepped up their efforts to improve the recognition rates of individuals wearing masks.

It was a necessity to keep people safe from COVID-19 while also securing areas from unwanted visitors, and so the technology soon spread from everyday scenarios to more specific ones, such as industrial, academic, and many others.

Face masks, however, have historically not only been worn only by individuals trying to limit the spread of diseases but also by those aiming to conceal their identity for nefarious purposes.

Despite the worst of the pandemic being (hopefully) behind us, many biometrics companies have continued to improve mask recognition algorithms, while others have deployed the technology for surveillance-related goals. biometricupdate.com

Deep Learning-Based Face Recognition Technology with an Accuracy of 99.95% for Facial Recognition Even for a Person Wearing a Niqab
The limits of facial recognition software when a person's face is partially hidden, as can happen when wearing a veil or protective face mask, are the subject of research published in the International Journal of Biometrics.

Full-face biometric identification has been the subject of a substantial amount of research. However, employing faces that are only partially visible, like veiled people, is difficult. In this study, the deep convolutional neural network (CNN) is used to extract characteristics from photographs of veiled people's faces.

The researchers claim that their deep-learning technique for facial recognition is 99.95% correct, even when a person is wearing a niqab, which mostly hides the face except for the eyes. Age estimation and gender recognition by the algorithms are both 99.9% correct. Examining the eyes can identify a veiled person or wearing a COVID mask as happy or frowning with an accuracy of 80.9%.

As algorithms and software have advanced, it is no longer necessary to have a clear face-on image to confirm a person's identification as it was in the early days of traditional facial recognition systems. Therefore, it is conceivable that DeepVeil will experience the same thing with the proper strategy and continued development. marketpost.com

Porch piracy enters Capitol Hill's crosshairs
In mid-May, U.S. Rep. Dean Phillips, D-Minn., introduced legislation to punish the theft of packages delivered by private-sector companies in the same way a thief would be hit for stealing parcels delivered by the U.S. Postal Service. The legislation would give prosecutors broad jurisdiction to determine the types of incidents that warrant felony charges.

The Porch Piracy Act, which as of early August had 70 legislative co-sponsors, is designed to bring uniformity to the punishment meted out to so-called porch pirates. Under federal law, stealing a package delivered by the Postal Service is a felony punishable by up to five years in prison and a $250,000 fine.

States getting tougher

Eight states have passed laws in the past three years elevating all porch theft from a misdemeanor to a felony Five more, including California and New York, have introduced similar legislation, according to the data.

A law in New Jersey signed earlier this year allows prosecutors to seek fines against porch pirates of up to $15,000 or three to five years in prison. In Kentucky, a bill signed into law in June makes porch piracy a class D felony punishable by one to five years in prison. freightwaves.com

Dallas-Fort Worth flood caused as much as $6 billion in damages
Gov. Greg Abbott to sign a disaster declaration for 23 counties, including Dallas and Tarrant.

The estimated damages would make the flood one of the costliest storms in Texas in the past four decades. 3,500 property claims, 1,300 auto claims and less than 20 flood claims had been filed through National Flood Insurance Program.

Restaurants and bars in Deep Ellum, downtown and East Dallas were some of the areas hit hardest. dallasnews.com

What First Responders Use Retailers Will End Up Benefiting From & Using
DHS: Urban OpEx—New York City Is a Testbed for First Responder Tech
For the Science and Technology Directorate's (S&T) National Urban Security Technology Laboratory (NUSTL), working in Manhattan is business as usual. As the official Department of Homeland Security lab for testing and evaluating current and emerging first responder technologies.

Over the course of a week in late July, staff from NUSTL and across S&T collaborated with several federal, state and local agencies for the 2022 Urban Operational Experimentation (OpEx), which also brought together technology developers and first responders to take part in demonstrations and evaluations.

Urban OpEx put seven new and emerging technologies into the hands of 150+ first responders from all over the country so they could explore each one's features, functions, and capabilities, then give end-user feedback to the developers behind these tools.

The lineup of technologies for the week featured unmanned aircraft systems (UAS), deployable robotics, handheld sensors, AI-enabled gun detection, incident management and situational awareness platforms, and deployable communications. The OpEx planning team selected participating technologies by validating them against specific criteria including that each fell into a least one priority area identified for S&T by first responders themselves. Info & Feedback to be published on S&T website. dhs.gov

270+ Delivery Drivers Sickened & Hospitalized
UPS Drivers Say 'Brutal' Heat Is Endangering Their Lives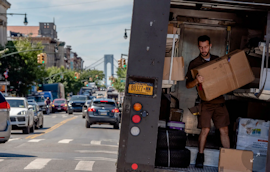 As blistering heat waves swept across the United States this summer, breaking temperature records and placing millions under heat advisories and warnings, workers like Mr. Gubell have continued to deliver America's packages for a variety of carriers, often in trucks that have no cooling mechanisms for drivers. Some UPS workers have shared photographs that show thermometer readings of up to 150 degrees in the backs of their trucks.

Now, a string of heat-related illnesses among the drivers has renewed calls to improve their working conditions.

"They're vomiting, their bodies are shutting down," said Dave Reeves, the president of Local 767, a Texas local of the International Brotherhood of Teamsters, which represents 350,000 UPS workers across the country. He added, "It's awful."

Government records show that the problem is not isolated: Since 2015, at least 270 UPS and United States Postal Service drivers have been sickened and in many cases hospitalized from heat exposure. Dozens of workers for other delivery companies, including FedEx, have also suffered from heat exhaustion, according to the records, and a handful of drivers have also died in the past few years. According to the Teamsters, heat-related injuries, illnesses and deaths among drivers are severely underreported. nytimes.com

Talk About Forcing a CEO to Apologize
Starbucks illegally withheld raises from union workers, labor board says

The coffee chain has been trying to tamp down a national organizing campaign

Starbucks illegally withheld wages and benefits from thousands of unionized baristas, the National Labor Relations Board alleged in a complaint Wednesday.

More than 230 locations have joined the Starbucks Workers United union since late 2021, driving a surge in unionization nationwide.

The NLRB seeks back payments and benefits for unionized workers since May and to require Schultz to read a statement to workers about their union rights. The board said Starbucks's denial of benefits and raises to union workers was intended to discourage union organizing.

The labor board is also requesting that Starbucks provide a copy of all payroll records, time cards and personnel reports so that it can analyze the amount of back pay owed to workers. The remedy outlined by the complaint would require that the company send apology letters to all affected baristas and conduct a training for managers and supervisors on workers' rights and labor law. washingtonpost.com

The Case Against 'Just Walk Out'
Cost of Amazon's Just Walk Out technology "far too great"
The cost of Amazon's Just Walk Out (JWO) technology is "far too great" for the concept to work properly, according to LS Retail director of business development Sigurður Ari Sigurjónsson.

Sigurjónsson criticized the model on his LinkedIn, saying: "One of the reasons (it won't work) is that the cost of technology in the beginning is far too great for this concept to work."

"Putting in all this investment upfront in AI, security equipment and all the other hardware means that you need to either have a lot of foot traffic through your store or high enough margins. In this case the technology is just a burden on Amazon's operations!" chargedretail.co.uk

Dillard's Is Closing Stores, Starting Aug. 27

REI employees vote to unionize at Berkeley store

Bloomingdale's opening second store under 'Bloomie's' banner


Quarterly Results

Correction: Ulta Beauty Q2 comp's up 14.4%, net sales up 16.8%

Movado Q2 U.S. net sales down 5.4%, Intern. sales up 15.3%, net sales up 5.1%

Hibbett Q2 cop's down 9.2%, net sales down 6.3%

Gap Q2 comp's down 10%, online sales down 6%, store sales down 10%, net sales down 8%
Old Navy comp's down 7%, net sales down 10%
Gap comp's down 7%
Banana Republic comp's up 8%, net sales up 9%
Athleta comp's down 8%, net sales up 1%

Shoe Carnival Q2 comp's down 13.8%, net sales down 6%

---

Senior LP & AP Jobs Market
Cool Job:
Dir. Global Security Operations Center job posted for NFL in Mount Laurel, NJ


The NFL's Global Security Operations Center (GSOC) helps leadership understand internal and external events that impact the key metrics of its businesses. The objective is to respond more rapidly and effectively to information, whether it involves terrorism, criminal matters, brand sentiment, employee issues, or exigent circumstances. hdmm.fa.us6.oraclecloud.com

---
---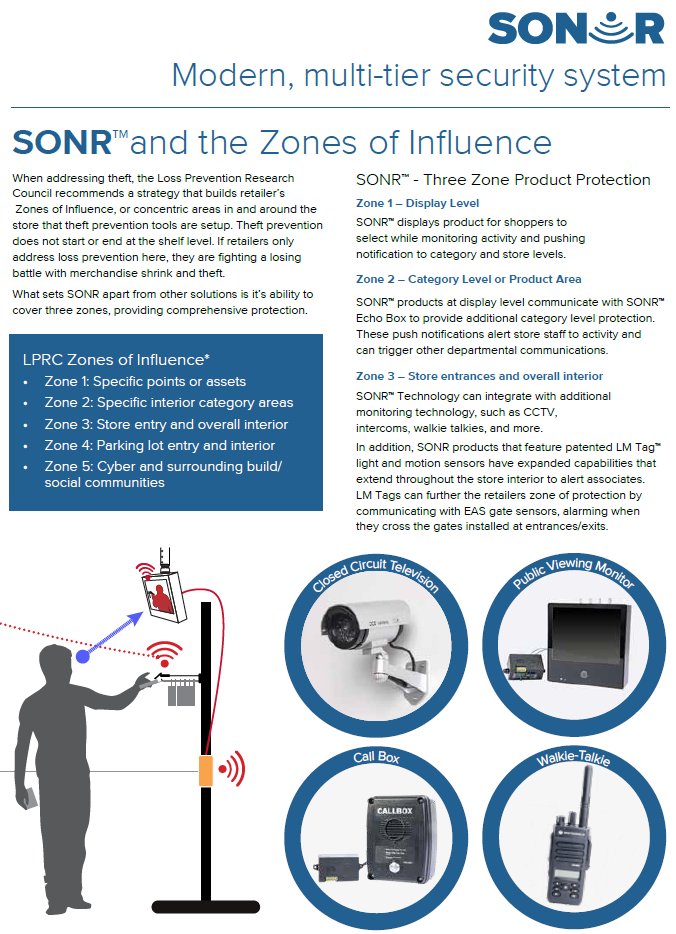 ---
Planning Cybersecurity Budgets for 2023
How 2023 cybersecurity budget allocations are shaping up

Security spending is not expected to slow much next year as organizations look to improve cloud defenses, rely more on MSSPs.

Cybersecurity spending in the coming year may not be recession-proof, but it's likely to be recession-resistant. Still, pressure remains on security leaders to prioritize technologies that generate the most bang for the buck. Forrester released a report Tuesday to help organizations do just that.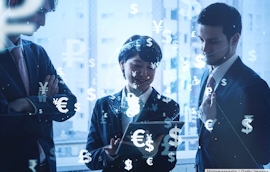 "It's hard to assess what 2023 budgets will look like because most companies are in their budget planning for 2023 now, but I think most companies are taking a cautious approach," says Forrester Vice President and Research Director Merritt Maxim.

Firms under-spending on cloud security, over-spending on on-premises security

The report notes that one area where organizations may be under-spending is on cloud security. Given that 58% of organizations will have moved their application portfolios to a public cloud in the next two years, it says, security teams, while spending a notable amount on cloud security, aren't spending enough given the percentage of workloads migrating to the cloud. They need to spend far more, it adds.

On the other side of the ledger, the report maintains that organizations may be spending too much on on-premises security-related items. It found that when expenditures for maintenance, licensing, upgrades, and new investment are combined, on-premises spending is the largest expenditure in security budgets—41% for organizations that spend 20% or less of their IT budgets on security; 38% for those spending more than 20% of their IT budgets on security.

Cutting security awareness training won't save in the long term

An area tempting for cuts by budget makers, the report notes, is security awareness and other kinds of training. It's tempting to cut spending in these areas when the economic picture darkens, but it won't save much compared with other expenditures, it contends, and it will exacerbate the skills shortage and sacrifice the ability to instill trust just when borderless, anywhere work organizations need it most. csoonline.com

Twitter on the Hot Seat after Whistleblower Complaint
Senate scrutiny on Twitter heats up after whistleblower complaint

Twitter whistleblower Peiter Zatko has been called to testify in front of the Senate Judiciary Committee next month

The Senate Judiciary Committee called Twitter whistleblower Peiter Zatko to testify Sept. 13 about his allegations of widespread security failures at the social media company.


Zatko, also known in the hacker community as "Mudge," served as Twitter's chief of security until being fired in January. He alleged in a July whistleblower complaint filed with the Securities and Exchange Commission that Twitter employees had poorly controlled access to the company's systems, a situation that led to high-profile hacks, and that the company ran vulnerable outdated software on its systems.

The whistleblower complaint was first reported by the Washington Post and CNN.

"Mr. Zatko's allegations of widespread security failures and foreign state actor interference at Twitter raise serious concerns," wrote Sens. Dick Durbin, D-Ill., and Chuck Grassley, R-Iowa, the Senate Judiciary's chair and top Republican respectively. "If these claims are accurate, they may show dangerous data privacy and security risks for Twitter users around the world."

Twitter said in a statement that Zatko was fired for "ineffective leadership and poor performance," and said his complaint is "riddled with inconsistencies and inaccuracies."

Zatko's allegations suggest that Twitter may have violated a 2011 consent decree it reached with the Federal Trade Commission. Twitter in May agreed to pay $150 million to settle allegations by the Justice Department and FTC that the company violated the order when it used users' telephone numbers and email addresses it collected for account security for marketing without telling users. cyberscoop.com

Paying Big Bucks to Hack into iOS & Android Devices
Docs Show Spyware Firm Offering iOS, Android Hacking Services for $8M

Leaked documents appear to show a little-known spyware company offering services that include Android and iOS device exploits for roughly $8 million.

Exploit brokers and mercenary spyware providers have been in the spotlight recently, mainly due to revelations surrounding the use of the controversial Pegasus solution of Israeli company NSO Group.

One of NSO's fairly new competitors is Intellexa, a company founded by Israeli entrepreneur Tal Dilian. The company claims on its website that it's offering technologies that empower law enforcement and intelligence agencies to 'help protect communities'. The company says it's based in the EU and regulated, with six sites and R&D labs in Europe.

Vx-undergroud, which provides malware source code and other cybersecurity resources, posted some screenshots on Twitter on Wednesday showing several documents apparently representing a commercial proposal from Intellexa.

The offer includes 10 concurrent infections for iOS and Android devices, as well as a "magazine of 100 successful infections". The leaked documents also show a partial list of Android devices against which an attack would supposedly work.

The documents, labeled as proprietary and confidential, describe services for remote data extraction from Android and iOS devices. Specifically, the offering is for remote, one-click browser-based exploits that allow users to inject a payload into Android or iOS mobile devices. The brief description suggests that the victim has to click on a link for the exploit to be delivered.

The documents are not dated, but vx-undergroud said the screenshots were posted on the Russian-language hacker forum XSS on July 14. securityweek.com

47% Surge in Ransomware Attacks
Ransomware attacks jump as new malware strains proliferate, research finds
Ransomware cases jumped 47 percent amid a rise in attacks involving newer strains of malicious software infecting targets, according to the cybersecurity firm NCC Group.

Reported incidents increased to 198 in July from 135 in June, according to the firm that issues semi-regular reports on ransomware activity by tracking websites that post victims' details.

Just this week, ransomware attackers associated with LockBit, which has been deploying a potent new version of its malware, hobbled a French hospital, causing some patients to have to be redirected to other facilities.

LockBit was associated with 62 incidents in July, according to NCC Group, nearly 20 percent higher than its June total of 52 known incidents. LockBit remains "the most threatening ransomware group, and with which all ogranisations should aim to be aware of," the company wrote. cyberscoop.com

Attackers Bypassing MFA
How attackers use and abuse Microsoft MFA
Microsoft has been pushing for the use of multi-factor authentication (MFA) to thwart attackers for many years.

But threat actors are keeping up with the increasing enterprise adoption of MFA and are constantly coming up with ways to bypass the additional protection it offers.

We have already seen attacks involving SIM swapping, exploitation of vulnerabilities, rogue apps, legacy authentication protocols, MFA prompt bombing (aka MFA fatigue), stolen session cookies, and (custom) phishing kits with MFA-bypassing capability. helpnetsecurity.com

More Bang for the Buck: Cross-Platform Ransomware Is the Next Problem

Google researchers expose Iranian hackers' tool to steal emails from Gmail, Yahoo and Outlook
---


Amazon Helping NYC Combat 'Ghost Cars' & Criminals
NYC partners with Amazon to prevent sale of illegal license plate covers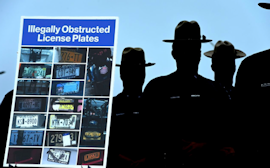 One of the world's largest online retailers is joining New York City's crusade against covered and obstructed license plates.

For years, motorists have been devising different ways to avoid bridge tolls and tickets from the city's speed and red light cameras, often covering their license plates with products purchased online that render the plates unreadable by cameras.

Local Law 22, which was enacted in January, prohibits the sale of license plate covers to all New York City residents. New Yorkers found to have covered or obstructed their license plates are subject to fines up to $300.

In an effort to slow the flow of these illegal covers, Mayor Eric Adams announced that Amazon has agreed to restrict the sale of any "camera-blocking" license plate covers to customers living in New York.

"Today, we are sending a clear and simple message: We will leave no stone unturned to keep New Yorkers safe on our streets," said Mayor Adams. "Ghost cars are by design unsafe and untraceable, so in addition to finding and towing them, we're going to stop them from appearing in the first place."

Additionally, Amazon will display notices on all license plate covers informing prospective buyers that the items can not be sold to New York residents.

Adams also provided an update on the city's efforts to cut down on "ghost cars," which are vehicles that use counterfeit, paper license plates to avoid being traced when committing serious crimes. silive.com

Coming for Amazon in the U.S.
The largest Chinese e-commerce company you have never heard of is about to enter the U.S. with a model to challenge Amazon's dominance
Chinese e-commerce company Pinduoduo improbably climbed the ranks of China's e-commerce industry to become one of the country's most powerful tech firms, even though it launched years later than established rivals like Alibaba and JD.com.

Now, Pinduoduo will reportedly attempt to replicate its disruptive success in the U.S. Next month, Pinduoduo plans to launch a cross-border e-commerce platform that will target the American market, according to Bloomberg and Reuters.

Chinese media outlet LatePost first reported the news last week and said that Pinduoduo plans to follow the model set by Chinese fast-fashion firm Shein to attract American consumers. finance.yahoo.com

Internal memo: Amazon Care to shut down, 'not a complete enough offering' for corporate customers
---
Albuquerque, NM: State and local leaders focusing on retail crime solutions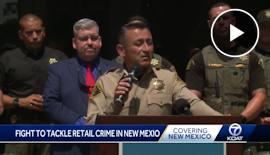 There's a new partnership between the Coronado Mall and the Bernalillo County Sheriff's Office. "So for those would-be thieves out there. Look out, because there's a new sheriff in town," said Randy Chavez, general manager for the Coronado Mall. The sheriff's office now has a substation at the south entrance of the mall. "The proactive operations that we are doing are extremely successful," said Bernalillo County Sheriff Manny Gonzales. Gonzales explained how a recent operation at the mall has proven successful in catching over 100 thieves in a two-week period. "One hundred percent of the property was recovered, leading to tens of thousands of dollars of merchandise that was not stolen," Gonzales said. But New Mexico lawmakers say there is still work to be done when it comes to retail crime in New Mexico. news.yahoo.com

Chesterfield County, VA: Caught on camera: Three men suspected of stealing $8k in merch from Sunglass Hut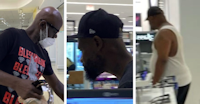 The Chesterfield County Police Department is searching for three men caught on camera, suspected of stealing from a store in the county. Police said the men are suspected to have stolen $8,000 worth of merchandise from Sunglass Hut on Tuesday, Aug. 23. According to Chesterfield Police, the man wearing a face mask is suspected to have been involved in a theft at the same store on Aug. 10. wric.com

Tukwila, WA: Right place, right time as cop stops theft of thousands of dollars in retail theft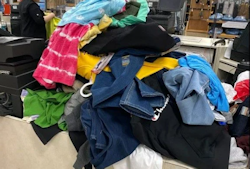 A patrol officer with the Tukwila Police Department recovered several thousand dollars worth of clothes from an organized retail theft crime ring after conveniently being in the right place at the right time. Suspects were exiting a store with carts and bags loaded with stolen merchandise when an employee tried to stop them, one of the thieves laughed and said "I'm going to push this cart right out those doors, and you're not going to stop me or do anything about it." The employee pointed to the officer walking towards the store and said, "No, but he is." The suspect left the merchandise and fled the scene. An active incident at a Walmart was reported in a Bellingham Walmart on Wednesday. Police received reports of a man who had tried to steal a shotgun and ammunition from the Walmart and tried to flee the store. Bellingham police, with the help of a K-9 team, tracked down the man by 6:30 p.m. Police said he tried to hide the shotgun, but it was recovered and the man was arrested. mynorthwest.com

San Francisco, CA: After multiple thefts, contractor takes on finding stolen tools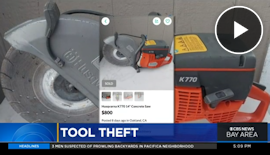 From car break-ins to shoplifting, much has been said about property crime in San Francisco. For one set of victims, theft doesn't just come with a cost, it's making it difficult to work. "Remodel," explained contractor Dan McCann as he walked through a home under renovation in Oakland. "Total interior. Addition, front and back." "This is the third time I've been hit pretty big," McCann added. The third time convinced him to take on another job, tracking down his stolen property, and he said it wasn't that hard to find: A resale website and a seller who may not be the thief, but has thousands of items for sale. "This is the guy who tried to sell me my stuff back," McCann said, pointing to an online profile. "You can see here, 2,600 items sold on OfferUp. So I met up with him." Police say they cannot comment, as they now have several ongoing investigations into the fencing of stolen property. They encourage everyone to record serial numbers, and put distinct markings on tools in case they do go up for sale. This is a frequent, and costly problem. kvoa.com

Bossier City, LA – Police seeking 2 suspects in $700 Home Depot theft

Tulsa, OK: Police looking to identify two people of interest from retail store theft
---

---

Shootings & Deaths
Tucson, AZ: Ex-Tucson police officer indicted on manslaughter in connection with deadly Walmart shooting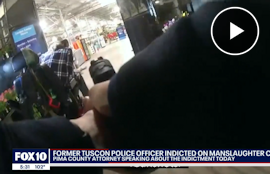 A former Tucson police officer has been indicted on a manslaughter charge. The indictment of Ryan Remington came nine months after his alleged involvement in a shooting that killed Richard Lee Richards. Officials with the Pima County Attorney's Office talked about the indictment on Aug. 25. They didn't go into detail, but did talk about their months-long review aprocessnd their desire for justice in the county. "I was determined, and so were my colleagues, that we would set aside emotion and do the work of justice," said Pima Ounty Attorney Laura Conover. The shooting happened in November 2021 at a big box retailer, when a loss prevention employee at the store told Remington that a man in a motorized wheelchair, later identified as Richards, allegedly stole a toolbox from the store. According to police, Remington and the store employee followed the man outside and asked for a receipt. Richards reportedly said 'Here's my receipt,' pulled out a knife and kept moving toward a nearby home improvement store. "Now, according to the Walmart employee, Mr. Richards said, 'if you want me to put down the knife you're gonna have to shoot me,'" said then-Tucson Police Chief Chris Magnus. Magnus later left the position to lead U.S. Customs and Border Protection, and was succeeded by Chad Kasmar. Remington allegedly ordered Richards to drop the knife and not to enter the store, but the suspect ignored the officer before he was fatally shot, nine times, and fell out of his wheelchair. "Officer Remington fired nine rounds striking him in the back and side," Magnus said. fox10phoenix.com

Miami, FL: Store clerk arrested for allegedly firing gun at customer he accused of stealing candy
Police in Miami-Dade County arrested a convenience store clerk after they said he fired a gun at a customer. It happened late Wednesday night at the Dolphin Food Market on Northwest 46th Street in Miami. According to authorities, the victim told police that the store clerk, identified as 31-year-old Aurio Correa, accused him of stealing candy from the store. The two got into a verbal altercation that escalated outside the store, and that's when police said Correa took out a gun and fired a shot at the victim as he drove away. Correa was interviewed by officers and admitted to accusing the customer of stealing candy and arguing with him, but he denied that the argument continued outside the store, and he denied firing a gun, police said. Investigators at the scene obtained surveillance video from the food market. Police said the video captured the entire incident, including showing Correa and the victim arguing outside and Correa firing his gun at the victim's car. local10.com

---

Robberies, Incidents & Thefts
Woodridge, IL: Man suspected of stealing from Target allegedly attacked responding Officer
A Woodridge man is being held on a $250,000 bond for allegedly disarming a police officer when he was confronted at a Target store for reportedly stealing merchandise, officials said. On Wednesday, Woodridge police responded to a call of retail theft at the Target located on 63rd Street. When an officer arrived at the scene, he says he observed 29-year-old John Crowder placing two air mattresses into the trunk of a car. The items were valued at $340, officials said. When the officer approached Crowder, the suspect allegedly kicked the officer's leg out from under him, causing the officer to fall. As the officer laid on the ground, he pulled out his taser and then Crowder allegedly grabbed the device and threw it across the parking lot. Crowder then walked away and went to enter his car while ignoring verbal commands from the officer and a second officer who had just arrived at the scene, officials said. After a brief struggle, Crowder was taken into custody. fox32chicago.com

Springfield, IL: 4 charged in statewide Burglary ring targeting Video Gaming Machines, netting $400K, Ill. Attorney General
Illinois Attorney General Kwame Raoul announced on Thursday that three people have been arrested in connection a statewide robbery ring that targets video gaming machines. A fourth suspect was already in prison and two others are wanted. wcia.com

Weslaco, TX: Police stop 'inside job' robbery at Stripe
Police here managed to stop a theft in progress at a Stripes convenience store last week, a theft that began as an aggravated robbery call but ended up being an inside job, authorities said at a news conference Thursday. The case involved a family who allegedly conspired to steal a safe with the help of the store's clerk, but they were apprehended because their get-away vehicle didn't start, police said. myrgv.com

Manteca, CA: Stolen handgun seized from Kohl's shoplifting suspect

Iowa City, IA: Police arrest two in alleged staged robbery at Kum & Go

Onslow County, NC: Man gets up to 3 years for Subway restaurant, felony robbery with a dangerous weapon

Tulsa, OK: Woman sentenced to 10 years in prison for robbing two Tulsa convenience stores

San Antonio, TX: Two suspects manage to escape after stealing 'large amount of cash' from armored truck

Mountain Home, AR: Woman who robbed Bank inside Walmart says she needed the money in court

DOJ: Miami: Russian National Pleads Guilty to ATM Skimming
● C-Store – Marlboro County, SC – Robbery
● C-Store – Iowa City, IA - Robbery
● C-Store – Madison City, IA – Robbery
● C-Store – Houston, TX – Robbery
● C-Store – Weslaco, TX – Robbery
● Cellphone – West Village, NY – Armed Robbery
● Clothing – Fresno, CA – Armed Robbery
● Dollar – Scott County, MS - Armed Robbery
● Eyewear – Chesterfield County, VA - Robbery
● Jewelry - Marlborough MA – Robbery
● Jewelry - Pensacola FL - Robbery
● Jewelry - Rochester NY – Robbery
● Liquor – Tomball, TX – Robbery
● Mall – Trumbull, CT - Robbery
● Restaurant – Honolulu, HI – Armed Robbery
● Restaurant – Milton, GA – Armed Robbery (Chick fil A)
● Restaurant – Milton, GA – Armed Robbery (Zaxby's)
● Sports – San Antonio, TX – Armed Robbery
● Thrift – Bonita Springs, FL – Burglary
● Vape – Asheville, NC – Burglary
● Walgreens – Houston, TX – Robbery
● Walmart – Mountain Home, AR – Robbery
● Walmart – Bellingham, WA – Armed Robbery
● Walmart – Lafayette, GA – Robbery
● 7-Eleven – San Rafael, CA – Robbery
● 7-Eleven - Santa Venetia, CA - Robbery
Daily Totals:
• 24 robberies
• 2 burglaries
• 0 shootings
• 0 killed
Weekly Totals:
• 84 robberies
• 27 burglaries
• 2 shootings
• 0 killed

---

None to report.

Submit Your New Hires/Promotions
or New Position
See all the Industry Movement
---




Feature Your Job Here For 30 Days -
70% Aren't On The Boards
Post your job listing
---
Featured Job Spotlights
An Industry Obligation - Staffing
'Best in Class' Teams

Every one has a role to play in building an industry.
Filled your job? Any good candidates left over?
Help your colleagues – your industry - Build 'Best in Class' teams.

Refer the Best & Build the Best
Quality – Diversity – Industry Obligation

---

VP, Asset Protection & Retail Operations
Washington, D.C.
The candidate will oversee the development of innovative strategies, programs and solution which help retailers mitigate loss and reduce total retail risk; Direct oversight of the NRF Loss Prevention Council and Retail Operations Council...



Director, Service Delivery Test and Turn-up
Remote Opportunity
The Director of Test and Turn-up (TTU) Operations is responsible for leading a team of security and network support personnel that provide end/end support for field engineers and contractors installing and servicing Interface Managed Systems. This position is responsible for managing & leading a team that owns all aspects of the installation service delivery processes required for the customers...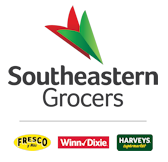 Business Continuity Planning Manager
Jacksonville, FL - posted August 5
Responsible for developing, implementing and managing the company's Business Continuity (BCP) and Life Safety Programs to include but not limited to emergency response, disaster recovery and site preparedness plans for critical business functions across the organization. In addition, the position will develop and lead testing requirements to ensure these programs are effective and can be executed in the event of a disaster/crisis....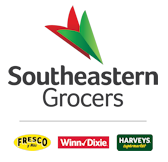 Region AP Manager (Florida - Treasure Coast Market)
Jacksonville, FL - posted June 17
Responsible for managing asset protection programs designed to minimize shrink, associate and customer liability accidents, bad check and cash loss, and safety incidents for stores within assigned region. This position will develop the framework for the groups' response to critical incidents, investigative needs, safety concerns and regulatory agency visits...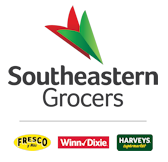 Regional Safety Manager – South Florida Region
Jacksonville, FL - posted June 17
This position will manage the safety program for an assigned group of stores that is designed to minimize associate and customer accidents. This includes reviewing and recommending loss control strategies, ensuring program conformance to applicable laws and regulations, preparing required reports, and monitoring and evaluating the program activities in stores...



Corporate Risk Manager
Seattle, WA / Tacoma, WA / Portland, OR - posted June 14
Summary of Role and Responsibilities: A proactive approach to preventing losses/injuries, whether to our employees, third parties, or customer's valuables. They include but are not limited to cash in transit, auto losses, or injuries....



Corporate Risk Manager
San Diego, CA / Los Angeles, CA / Ontario, CA
- posted June 10
Summary of Role and Responsibilities: A proactive approach to preventing losses/injuries, whether to our employees, third parties, or customer's valuables. They include but are not limited to cash in transit, auto losses, or injuries....



Corporate Risk Manager
Atlanta, GA / Birmingham, AL - posted June 10
Summary of Role and Responsibilities: A proactive approach to preventing losses/injuries, whether to our employees, third parties, or customer's valuables. They include but are not limited to cash in transit, auto losses, or injuries....



Physical Security Operations Center Leader
Columbia, MD - posted June 8
The primary purpose of this role is to partner, lead and manage a Central Station/Physical Security Operations Center driving operational execution and enhancements to ensure effectiveness and a positive customer experience. This individual is also responsible for leading a team of operators providing professional and accurate responses...



Loss Prevention Specialists (Store Detective)
Albany, NY; Hyannis, MA; Burlington, VT; Hartford, CT
- posted May 6
Detect and respond to external theft and fraud by working undercover within the store(s) you are assigned to. Working as a team with store management and associates in combating loss in the store(s). Developing and analyzing external theft trends, utilizing information in company reports and information gathered from store management and associates...

Retail Asset Protection Associate
Medford, MA; Brockton, MA; East Springfield, MA
- posted May 6
The Asset Protection Greeter role is responsible for greeting all customers as they enter the store, ensuring that customers see the Company's commitment to provide a safe and secure shopping environment, as well as deterring theft, shoplifting, or other dishonest activities...



Loss Prevention Supply Chain Manager
Fresno, CA - posted April 25
The Loss Prevention Manager, Supply Chain (LPMSC) drives shrink improvement and profit protection activities for an assigned distribution center (DC), its in-bound and outbound shipping networks and its third party pooling centers...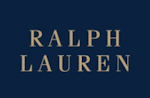 Asset Protection Lead (Regional), Atlanta/Carolinas
Atlanta/Charlotte - posted April 22
Responsible for the protection of company assets and mitigation of risk. Effectively communicates, trains, implements, and monitors all aspects of Asset Protection programs in assigned markets. These programs include Tier Shrink Reduction Strategy, training and awareness, store audits, investigative initiatives, profit protection, health and safety and budgetary compliance...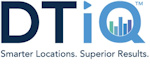 Regional Loss Prevention Auditor
Multiple Locations - posted April 20
The Regional Loss Prevention Auditor (RLPA) is responsible for conducting operational audits and facilitating training meetings in our clients' locations. The audit examines operational controls, loss prevention best practices, and customer service-related opportunities...



Business Manager
Dallas/Fort Worth Area, TX - posted April 6
Sapphire Risk Advisory Group is seeking a Business Manager to work in the company's Dallas-area office in a W2 position and will closely partner with other members of the team to manage projects and communicate with contractors, vendors, and clients...
---

Featured Jobs

---

---

Finding the right network into a company is critical if one expects to truly be able to compete in this job market. Going beyond the HR executives and finding the hiring managers and other decision makers and being able to communicate with them or have your network of colleagues communicate with them is important. Managing those communications is no easy task and ensuring that the information is handled correctly and expediently can be delicate.


Just a Thought,
Gus



(content subject to approval)
---

Recruiting?
Get your job e-mailed to everyone... everyday
Post on our Featured Jobs Board!
Not getting the Daily?
Is it ending up in your spam folder?
Please make sure to add d-ddaily@downing-downing.com to your contact list, address book, trusted sender list, and/or company whitelist to ensure you receive our newsletter.
Want to know how? Read Here



36615 Vine Street, Suite 103
Willoughby, OH 44094
440.942.0671
copyright 2009-2019
all rights reserved globally