---

Zebra Technologies Announces Second-Quarter 2022 Results

Zebra Technologies Corporation, an innovator at the edge of the enterprise with solutions and partners that enable businesses to gain a performance edge, delivered solid second quarter results, executing well in a challenging macro environment. Sales growth was near the high end of our expectations, and we were able to deliver adjusted earnings per share growth over the prior year, despite continued elevated supply chain costs and foreign currency exchange headwinds," said Anders Gustafsson, Chief Executive Officer of Zebra Technologies.



Net sales were $1,468 million in the second quarter of 2022 compared to $1,377 million in the second quarter of 2021. Net sales in the Enterprise Visibility & Mobility ("EVM") segment were $1,022 million in the second quarter of 2022 compared with $966 million in the second quarter of 2021. Asset Intelligence & Tracking ("AIT") segment net sales were $446 million in the second quarter of 2022 compared to $414 million in the prior year period. Consolidated organic net sales for the second quarter increased 6.9%. Second-quarter year-over-year organic net sales increased by 5.6% in the EVM segment and increased by 9.7% in the AIT segment.

Zebra (NASDAQ: ZBRA) empowers organizations to thrive in the on-demand economy by making every front-line worker and asset at the edge visible, connected and fully optimized. With an ecosystem of more than 10,000 partners across more than 100 countries, Zebra serves customers of all sizes – including 94% of the Fortune 100 – with an award-winning portfolio of hardware, software, services and solutions that digitize and automate workflows.

Zebra is #25 on Newsweek's inaugural list of America's 100 Most Loved Workplaces and #79 on Forbes' list of America's 500 Best Midsize Employers. Learn more at www.zebra.com or sign up for news alerts. Follow Zebra's Your Edge blog, LinkedIn, Twitter and Facebook, and check out our Story Hub: Zebra Perspectives. businesswire.com

ASIS Announces 2022 Security Industry
Book of the Year Award Winner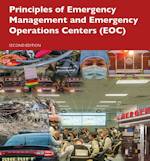 ALEXANDRIA, Va.—ASIS International, the world's largest association for security management professionals, today announced that "Principles of Emergency Management and Emergency Operations Centers (EOC)," 2nd edition (published by Taylor & Francis), by Dr. Michael Fagel was selected as its 2022 ASIS Security Industry Book of the Year. securitysystemsnews.com
---

The U.S. Crime Surge
The Retail Impact

America's Crime Crisis Made Worse By Rising Prices
Shoplifting & Violent Crime on the Rise as Cost of Living Spirals Out of Control
Violent crime and shoplifting have been on the rise in the U.S. since the onset of the Coronavirus Disease 2019 (COVID-19) lockdown and mandate regime, with officials accusing pandemic-related stress and slackened crime laws as a source of the change.

Several cities, including Seattle, Los Angeles, Chicago, and New York, as well as rural areas, have witnessed an uptick in shootings and homicides over the past few years. Consumer electronics retailer Best Buy, for instance, blamed strained profits on an increased number of shoplifts and violence in their stores across the nation during its November of 2021 financial reports.

Crime in numbers

According to a national online survey by food service research firm Lisa W. Miller & Associates LLC last month, 44 percent of interviewees felt insecure going out in public because of rising crime, according to The Wall Street Journal. Compared to the last probe from March, this number was up 5 percent from 39 percent.

According to data provided by the FBI, aggravated assaults rose by 60 percent in eateries nationwide from 2018 to 2020 and by 73 percent in grocery stores, the Journal reported.

Approximately 72 percent of food retailers questioned by grocery trade group FMI said they were planning to crank up their anti-violence policies. In contrast, the newspaper said 88 percent of the respondents said such measures were already in place, the newspaper said.

Loose regulations, or pandemic stress?

Some local officials and law enforcement lay the blame for the increase in crime rates on the political trend of loosening up criminal regulations and defunding the police, while others point to pandemic-related stress and consider rising inflation and tighter budgets as the main culprits.

The problems aren't limited only to America. In another article, we reported on how a UK industry magazine, The Grocer, observed a new exponential trend manifesting in the grocery industry, the most striking characteristic of which was the hike in first-time shoplifters.

The magazine said most snatching involved cheap personal items and food, signaling a tendency toward stealing for survival due to exponentially rising living costs. visiontimes.com

Thefts & Assaults Surge in NYC
NYC Crime: Murders Down, but Felony Assaults, Grand Thefts Highest in Decades
New York has switched last year's decade-high murder total for a decades-high increase in major theft and serious assaults. Car thefts, robberies, and burglaries are also on the rise.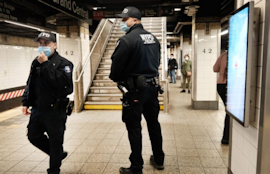 The New York Police Department recorded more than 29,000 major thefts (more than $1,000 in value stolen) by the end of July—the most since 1998 and up by nearly 50 percent from the same period last year. Felony assaults, defined as causing potentially life-threatening injury, increased by nearly 20 percent, reaching more than 15,000, the most since 2000.

Murders, so far, dropped by about 4 percent to 253 from last year's 264, which was the most since 2011.

New York's situation mirrors the crime sprees of other large cities to some degree, particularly unscrupulous shoplifting.

Mayor Eric Adams and New York Police Department Commissioner Keechant Sewell recently called for changes to the state's 2019 bail reforms that blocked judges from requiring cash bail for most misdemeanors and nonviolent felonies and some violent felonies, including most second-degree burglaries and some second-degree robberies (pdf).

Recidivism rose markedly in the wake of the reform, according to Adams, a Democrat who ran for mayor partly on improving law enforcement. A quarter of burglary suspects arrested in 2022 committed another felony within 60 days, he said, up from less than 8 percent in 2017. For grand theft suspects, the 60-day recidivism rate rose to nearly 17 percent from 6.5 percent in 2017.

More than 140 people were arrested three or more times for burglary in the first half of 2022, up from less than 90 such individuals in the first half of 2017. Shoplifting recidivists (three or more arrests) went up to nearly 900 from fewer than 500 five years ago. theepochtimes.com

Hey NY Gov."Get Rid Of the Prosecutor That Won't Uphold the Law."
Kevin McCarthy and Gov. Hochul trade blows as GOP House leader slams NYC crime
Republican House Minority Leader Kevin McCarthy slammed New York Gov. Kathy Hochul on Thursday over her failure to dump "prosecutors that won't uphold the law" — as he railed against the Big Apple's soft-on-crime policies.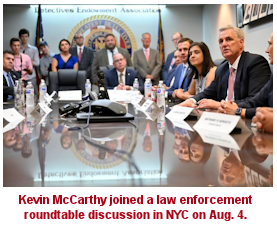 The GOP leader, who was in Manhattan to host a roundtable with local law enforcement, lashed out at Hochul after her campaign put out a statement ahead of his visit calling him an "insurrection apologist."

He accused Hochul of "playing politics" instead of trying to rid the streets of crime.

"Really?" McCarthy laughed as he was asked about Hochul's criticism of him. "I would simply say to the governor, get rid of the prosecutors that won't uphold the law. You have the power to do it, do it today."

Following the roundtable, McCarthy suggested that New York's controversial bail reform laws were to blame for the ongoing surge in violent crimes, calling it a "revolving door."

"Safety and security, it's a very big issue here but it's a big issue in every single city across America because of this progressive movement of defunding the police, electing these prosecutors who will not uphold the law."

Hochul has so far rejected calls to revisit bail reform legislation, insisting on Wednesday that judges should be to blame for the current crime spike. nypost.com

NY Gov. Hochul Says They Won't Revisit Bail Law
'We're in trouble, Gov. Hochul': Merchants plea for action on bail law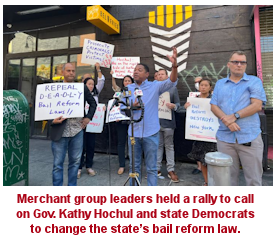 Siding with Mayor Eric Adams, frustrated merchants urged Gov. Hochul and the Albany legislature to roll back the controversial no-cash bail law to put more repeat offenders and other dangerous criminals behind bars.

"We're in trouble. So Gov. Hochul, Speaker [Carl] Heastie, Sen. Andrea Stewart-Cousins, majority leader, please rollback the bail reform," Phil Wong, president of the Chinese-American Citizens Alliance, said during a Lower East Side rally.

"Listen to Eric Adams, have a special session and discuss it and talk about it. … You cannot just ignore it. This is the data. People getting shot and killed, robbing. That's your data. Read it," he said.

Frank Garcia, the head of the National Association of Hispanic Chambers of Commerce, said the city's small business owners are so upset that they're ready to ditch Democratic incumbent Kathy Hochul in favor of Republican challenger, Rep. Lee Zeldin, in the November election for governor.

Hochul, during an unrelated Albany press conference, said she and the legislature will not revisit the bail law this year. She said she wanted to see how judges use revisions made to the bail law earlier this year giving them more discretion to detain recidivist criminals and defendants who have a history of gun violence.

"I'm willing to revisit everything, but let's see whether or not the system can start functioning the way we intended," Hochul told reporters. "The legislature meets again next January and by that time we'll be able to assess the real impact of our changes," she added. nypost.com

NYC's 'Recidivist No. 1'
Meet the NYC shoplifter with 101 arrests — and let go almost every time
The career crook whom Mayor Adams dubbed "Recidivist No. 1" as a symbol of the city's revolving door of criminal justice has been identified as Harold Gooding, a 53-year-old serial shoplifter — who has been arrested 101 times.


"How many crimes do you think he really committed? Two hundred? Three hundred? A thousand?" NYPD Chief of Crime Control Strategies Michael LiPetri said at a news conference Wednesday. "And guess what? He's walking around the streets of New York City today, probably committing another crime as we speak."

On Wednesday, sources identified Gooding as the unnamed person at the top of the NYPD's list of the "Worst of the Worst" repeat offenders — let free again and again thanks to New York's broken bail-reform law.

Gooding has served three prison terms, starting with a one- to three-year sentence for an attempted-burglary conviction in Brooklyn in 1994, according to state records. In an alleged string of robberies this year, Gooding shoplifted from a Target store in Tribeca multiple times — all while wearing the same distinctive white hat, the Manhattan DA's Office charged. nypost.com

Op-Ed: It's Gov. Hochul's duty to call a special session on NY bail reform

Amazon Streams "Philly D.A."
The Progressive Who Defined the Progressive Movement

'Philly D.A.'

Follow the rise of the progressive movement in the most incarcerated city in the U.S.

Amazon's season description:

"Go inside the tumultuous first term of Philadelphia's unapologetic D.A., whose sweeping reforms on everything from bail policy to probation earned him the admiration of progressives, the ire of law enforcement, and division within his own office."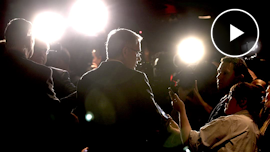 From mass incarceration, to a hidden file on 25 Cops on a Do Not Call to Testify list due to a host of issues of dishonesty and possible criminal activity.

Backed by a $1.2M George Soros donation Larry Krasner, a former 25 year civil rights attorney, intends to turn the system upside down. And quite vocal about his absolute commitment to the progressive movement.

Retail theft is a major discussion point hot button throughout the series.

This 8 60-minute episodes follows Krasner's campaign and first year in office. amazon.com

National Guard Called Into Flooded Kentucky as Crime & Looting Surge
National Guard called into Kentucky to patrol after 6 people arrested for looting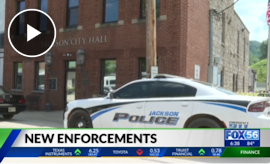 Six people have been arrested for looting and stealing in Perry County since flooding struck last week and Kentucky National Guard military police were headed to at least two counties Wednesday in an effort to curb crime. Perry County Sheriff Joe Engle said six people had been arrested for looting and stealing since last week.

"Keeping people from stealing and looting" and tending to the welfare of flood victims were two of the focuses of the sheriff's office on Wednesday, he said. "We've called and asked for extra law enforcement personnel," said Engle. Kentucky State Police and the Kentucky National Guard are responding.

In a statement, Breathitt County Sheriff John Hollan said he had spoken with a Kentucky National Guard representative. "The 223rd Military Police will be patrolling in the county, due to the imposed curfew and looting," said Hollan. Perry County hasn't yet set a curfew to thwart looting, Engle said. Breathitt County has joined other counties and towns, including Letcher County and Hindman, in enacting curfews that generally run from 10 p.m. to 6 a.m. aol.com foxlexington.com

The 'Defund' Impact on Crime & Policing
New Orleans Police Response Times Up 2½ Hours as Officers Flee Force
It is one of the most startling crime stats to emerge in recent months: It takes New Orleans police an average of 2½ hours to respond to a 9-1-1 call, according to a new analysis presented to the City Council on Wednesday.

That figure, calculated by the data firm AH Datalytics and presented to the council's criminal justice committee, was determined after looking at response times for all calls — including low-priority incidents, like fender-benders or stolen cars where residents are in little danger.

Current Police Superintendent Shaun Ferguson has far fewer officers at his disposal. After modest gains to the force's size that peaked in 2019, officers have been leaving in droves since the pandemic began. The NOPD currently has 974 officers, a 9% decline since the end of 2021, according to Asher. officer.com

Chesa Boudin says he won't run for S.F. D.A. this year

Progressives want us to give up on New York. NYC is fighting back
---

COVID Update

604.2M Vaccinations Given
US: 93.7M Cases - 1M Dead - 88.7M Recovered
Worldwide: 587M Cases - 6.4M Dead - 557.1M Recovered


Private Industry Security Guard Deaths: 360
Law Enforcement Officer Deaths: 787
*Red indicates change in total deaths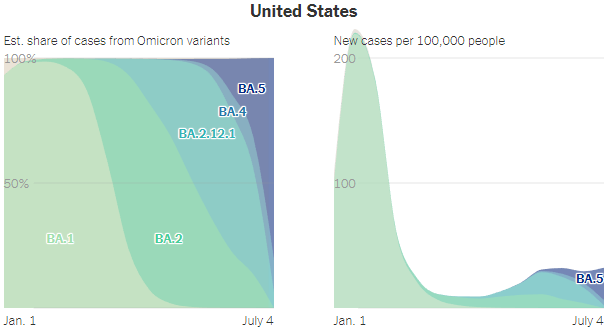 12,500 COVID Deaths in July
US stuck in a 'horrible plateau' of COVID-19 deaths, experts say
"COVID is over" might trend within social media circles, but weekly U.S. death tolls tell a different story. The pace of COVID-19 deaths has remained relatively steady since May, despite an uptick in July to about 400 a day, according to a USA TODAY analysis of Johns Hopkins University data.

In July, more than 12,500 Americans died of COVID-19, according to the USA TODAY analysis. Coronavirus deaths are similar to the number of influenza deaths normally reported during peak season, said David Dowdy, epidemiologist at the Johns Hopkins Bloomberg School of Public Health. A bad flu season in the USA could see more than 50,000 deaths.

That doesn't mean COVID-19 mortality has reached that of flu, he said, as peak flu season lasts only about three months. Spread over the course of the year, Dowdy said, there would be about four times as many COVID-19 deaths than flu deaths. usatoday.com

White House declares monkeypox a public health emergency
The Biden administration on Thursday officially declared monkeypox a public health emergency, a move that's aimed at freeing up emergency funding and improving distribution of vaccines and treatments.

"We are prepared to take our response to the next level in addressing this virus, and we urge every American to take monkeypox seriously and to take responsibility to help us tackle this virus," Health and Human Services Secretary Xavier Becerra said during a briefing.

The announcement comes amid intense criticism that the Biden administration failed to recognize the severity of the outbreak, leading to shortages of vaccine doses and diagnostic tests even as demand has soared.

Some public health experts fear the U.S. lost its opportunity to contain and even eliminate the virus.

The administration has been under pressure to declare a public health emergency from health advocates and congressional Democrats who represent some of the hardest hit states. thehill.com

Dr. Fauci: If you aren't up-to-date on Covid boosters, you're 'going to get into trouble'

Biden–Harris Administration Releases Two New Reports on Long COVID

Non-Emergency 'Slimmed-Down Version' of COVID Rules Coming From Cal-OSHA Soon
---

43% Of Drug Overdoses Occur at the Workplace
93,657 people died of drug overdoes in 2021 in U.S.

Consider Adding Naloxone to Your Workplace
Open to the public and warehousing are two high risk locations.

Depending on your circumstances, doing so could save a life.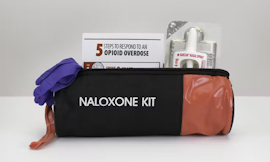 With opioid overdoses rising to record numbers, federal agencies and safety organizations in the United States are urging employees to supply their workplaces with naloxone (aka Narcan) nasal spray, which can reverse the effects of an overdose if administered quickly enough.

In Canada, the government of Ontario, under a new law enacted in June, is requiring employers in certain high-risk industries like construction to have these naloxone kits at worksites and train employees on how to use them or face liability for overdoses and potentially steep fines if they do not deploy the kits.

Although the U.S. government has not yet mandated that naloxone kits be kept in the workplace, safety experts have strongly recommended that employers do so. As early as 2018, the U.S. Surgeon General recommended its use by the general public.

By now it has become quite common for police officers, emergency medical services provider and community service workers to carry the naloxone kits, and many lives have been saved as a result.

Less than a year ago, CDC researchers also urged employers acquire the kits. "Overdose deaths occur across the workforce but are more common in some industries. As much as 43% of all drug overdoses deaths at work occurred specifically in the transportation and warehousing, construction, and healthcare and social assistance sectors," they observed.

In 2021, the National Institute for Occupational Safety and Health (NIOSH) produced a video, "Addressing Opioid Overdoses in the Workplaces," to help employers and workers better understand the risk of opioid overdose and encourage employers to establish a workplace naloxone availability and use program. This video was based on a NIOSH factsheet:

NIOSH Video: "Addressing Opioid Overdoses in the Workplaces," produced Mar 9, 2021, 5:34 minutes

Save a Life - Continue Reading

NRF's Hot 25 Retailers

NRF's annual look at the fastest-growing U.S. retailers

The Hot 25 retailers, noted for their sales increases compared with 2020, had at least a 25 percent increase in sales. Those in the top 10 all had sales increases of more than 40 percent.

"The biggest change year-over-year is the reopening of malls and the recovery of apparel and department stores," says Kantar Senior Vice President David Marcotte. "When you look at it two years prior, you see a different story. That's a concern going into 2022 and 2023 just how that will unfold."

One-year vs. two-year comparison …

While the Hot 25 is a reflection of 2020 to 2021 growth, Marcotte says many retailers are comparing 2021 with 2019, removing the once-in-a-lifetime outlier of pandemic-related shutdowns.

When comparing 2021 with 2019, an altogether different story emerges. That list is dominated by online retailers, with Wine.com showing a two-year sales increase of 222.7 percent. Online apparel retailer boohoo also saw its sales more than double. Overstock was up 90.1 percent while 1-800-Flowers.com was up 83.3 percent.

Editor's Note: The infamous 'two-year stack' phrase. CFO's across the U.S. started using the phrase 'against the two year stack,' in this year's quarterly results filings with the SEC. When comparing comp's 21' to 20' they'd insert on a two year stack basis and show the 21' number compared to 19'. Logical and rightfully so. However one CEO said; 'If you lose a days sales for inclement weather for example, you never make it up.' So based on that principle the two year stack phrase appears to be an attempt to soften investor response.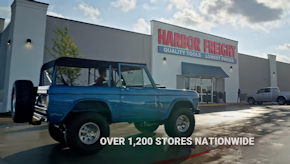 1 Harbor Freight Tools 93.40%
2 Inditex 76.60%
3 Burlington 65.80%
4 Dillard's 53.20%
5 TJX Companies 51.30%

6 Ross Stores 51.00%
7 Wine.com 50.00%
8 Designer Brands 48.70%
9 H&M 47.20%
10 Five Below 45.20% nrf.com

Zoom Fatigue Impacting Your Team?
Should Employees Be Required to Turn On Cameras During Virtual Meetings?
Employees now spend five times more time in virtual meetings than they did before the pandemic. Knowledge workers who used to attend virtual meetings two hours per week now spend an average of 10 hours per week in meetings online, and 37 percent of respondents said their biggest workplace challenge is meeting fatigue.

As employees spend more time in virtual meetings, managers and company leaders are debating whether employees should keep their cameras on. One survey makes some executives' feelings very clear: Of the 500 executives polled by Vyopta, 92 percent don't see a long-term future for employees who turn their cameras off, and 93 percent said those employees are less engaged in their work.

When deciding whether to create a policy on camera usage, experts agreed that it pays to consider best practices and review etiquette to keep employees engaged, productive and contributing to the success of the company.

Thanks in part to Zoom fatigue, many HR professionals say there are situations in which it's appropriate to turn cameras off.

HR director Charlotte Kackley said employees can turn off the camera if they aren't feeling well "or if there are distractions in the background," especially during impromptu meetings. "Someone could be available for a call, but not totally prepared to be on camera," she said. "Instead of declining or delaying the call, that person can just leave the camera turned off." Or "If you are eating or chewing, nobody wants to see—or hear—you eat."

Brainstorming may be another time when it's better for employees to be heard, but perhaps not seen, said Dallas career coach and author Melinda Marcus. She explained that employees who don't have to think about how they look will generate more, better ideas.

Determining virtual meeting policies should be a collaborative effort so that everyone knows and understands proper practices guided by company values

Walker advised that the meeting facilitator should set the ground rules at the top of the meeting and let participants know if cameras should be on or off. "Don't leave everybody guessing about expectations," she said.

"I strongly recommend that managers ask teams and direct reports if they want an on- or off-video meeting and not demand one or the other all the time. Switch it up and maybe consider a phone call or a walking meeting once in a while." shrm.org

Important Information for Retail Employers
Tread Carefully When an Employee Gets Arrested Outside of Work
When an employee is arrested outside of work hours, it's never welcome news, but there are some key do's and don'ts for HR professionals to keep in mind. It's not easy to find a balance between protecting the rights of a worker who has been arrested and protecting your business and the rest of your employees.

Employers and HR professionals need to understand how federal and state laws treat the difference between arrests and convictions. In some cases, using an individual's arrest record in making employment decisions could violate the federal Civil Rights Act of 1964.

After an arrest, the employer should not assume the employee committed the crime. Instead, the employer should give the person a chance to explain the circumstances. Then the employer might conduct an internal investigation and determine whether the person's explanation is reliable.

Depending on the evidence, the internal investigator might recommend unpaid suspension, paid suspension, termination or no action. Unlike an arrest, a conviction is sufficient evidence that the employee committed the crime.

In states that don't ban inquiries regarding arrest records, employers can make employment decisions based on the conduct underlying the arrest if the conduct makes the employee unfit for the position, according to Equal Employment Opportunity Commission (EEOC) guidance released in 2012. The conduct, not the arrest, is relevant to employment decisions. shrm.org

America Dream Mall in the Meadowlands NJ missed $8.8M loan payment
"Dream" is just not the word for this 3-million-square-foot retail project, which took years to get off the ground and was stymied by the pandemic almost immediately after it finally did.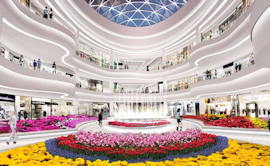 Its troubles are ongoing. Last year, Triple Five put up equity in Mall of America and other holdings as collateral after defaulting on American Dream's debt. All told in 2021 the mall lost $60 million.

This year, American Dream nearly missed another bond payment as well. The company submitted a late payment of $13.9 million on June 15, but remained in default until the company paid $315,000 in overdue interest that had accrued, according to other letters to bondholders from U.S. Bank.

The nightmare hasn't all been financial. This year its "Big Snow" indoor ski slope finally reopened, months after a major fire forced it to shut down just as people were venturing out to have fun thanks to vaccines. retaildive.com

22,000 New Retail Jobs in July
US Economy Adds 528,000 Jobs in July, Surpassing Estimates
The U.S. economy added 528,000 new jobs in July, topping the market estimate of 250,000, according to the Bureau of Labor Statistics (BLS). The unemployment rate dipped to 3.5 percent, down from 3.6 percent in June. The labor force participation rate slipped to 62.1 percent

Employment growth was broad-based in July, led by notable gains in leisure and hospitality (96,000), professional and business services (89,000), and health care (70,000). Government jobs swelled by 57,000, construction positions rose by 32,000, and manufacturing employment grew by 30,000. The retail sector added 22,000 jobs. theepochtimes.com

LPF Announces LPC & LPQ Professionals for July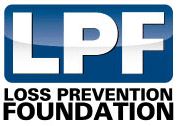 The Loss Prevention Foundation would like to recognize and congratulate the following individuals who successfully completed all of the requirements set forth by the board of directors to be LPQualified (LPQ) and/or LPCertified (LPC). View Full List Here

Retail workers saw bump in pay even after inflation
Retail workers' pay was up 0.2 percent between Dec. 2019 and June 2022

This is the last Sears for hundreds of miles. What it tells us about malls' future.

Minnesota woman sues after pharmacist denied her emergency contraception


Quarterly Results

Murphy USA Q2 store sales up 6.6%, F&B sales up 10.5%, total revenue up 51% (22' gas price $4.21 vs. 21's $2.73)

Crocs Q2 DTC up 23%, wholesales up 80.6%, sales up 51%

Funko Q2 DTC up 26% (store & online), net sales up 33.7%

Shake Shack Q2 comp's up 10.1%, total revenue up 23.1%

Floor & Decor Q2 comp's up 9.2%, net sales up 26.7%

Carvana Q2 Units sold up 9%, revenue up 16%

Ingles Markets Q3 comp's up 5.7%, net sales up 14%

Sprouts' Farmers Market Q2 comp's up 2%, total sales up 5%

Papa Johns Q2 NA comp's up 0.9%, Inter. down 8%, total revenue up 1.5%, Global system-wide sales up 2.6%

Sally Beauty Q3 comp's down 3.6%, net sales down 6% (149 fewer stores)
Sally Beauty Supply comp's down 5%, netsales down 8.5%
Beauty Systems Group comp's down 1.6%, net sales down 2.4%

Wayfair Q2 U.S. net revenue down 9.7%, Intern. down 35.7%, total revenue down 14.9%

* Virtually ever report mentioned supply chain issues - higher distribution and freight costs impacting gross margins
---


Tally Releases 2021 Smart Shelf Alerts Summary Report
Average incident $ amounts for four ORC categories

Longmont, CO -- Tally Retail Solutions released its 2021 Summary Analysis of Store Alerts.



The Smart Shelf provides retailers an effective proven on shelf inventory monitoring tool and case management platform to combat ORC, customer theft, manage inventory levels, and forecast customer demand based on real-time product movement. Incident reporting results for 2021 continued to prove the Tally Smart Shelf is a strong deterrent to all forms of customer theft especially ORC and provides on shelf availability status alerts.

"We are pleased the Smart Shelf is once again proving to be a more permanent solution to retail theft," said Sean Ryan, Tally's Chief Revenue Officer. He continued," Smart Shelf was tested in the Loss Prevention Research Council Lab at the University of Florida. It received the highest test scores for 'Get It' and 'Fear it'. The LPRC's methods, criteria and insights are proven to help retailers and solution providers create solutions that are a strong deterrent to retail theft. Our retailer categorized incident results for 2021 are further proof that support LPRC's research and conclusions regarding our solution."

Trey Ryan, Tally's Chief Technical Officer, stated,"2021 was a very positive year for Tally. Our solution was selected as top 10 from among nearly 200 innovations. We were scheduled to present our solutions to retailer and CPG executives at both the ECR and FMI conferences. The response so far has been very positive leading to more retailers and CPG's considering the Tally solution to solve their most challenging loss and on shelf availability problems."

This year's data was collected from six separate retail chains that deploy the Tally Smart Shelf in their most challenging stores. The alerts and incident details were categorized and recorded in the Tally Portal. An event description along with the $ value of the recovered merchandise was recorded in three possible theft categories:

1. Deterred Theft - Offender, upon hearing the announcement returned the product to the shelf or abandoned the product in the aisle.

2. Recovered Merchandise - Offender was approached and surrendered the products. Many times, items not protected by the Smart Shelf were also recovered.

3. Shoplifting - Shoplifter or gang members identified with items and amount stolen used to create evidence-based record for local prosecutors.

Four categories of merchandise were included in the 2021 analysis.

1. Laundry Detergent
2. Energy Drinks
3. Baby Formula
4. Hair Care

Tally Smart Shelf 2021 Summary Results

Average $ amount recovered per incident: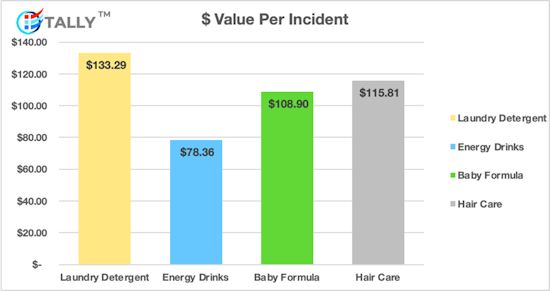 % Incidents per category where offender was deterred
and/or merchandise was recovered: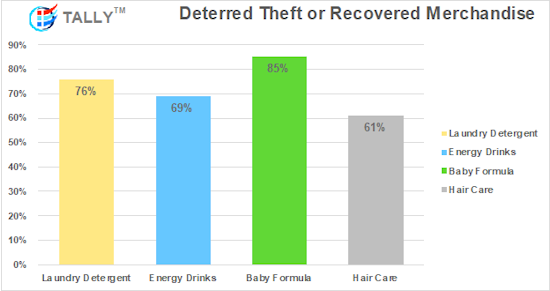 For a more detailed discussion about these and other findings and to arrange a demonstration please contact Sean Ryan at 954-422-2222 or email at sean.ryan@tally.solutions
---
Retailers a Top Target of Cybercriminals
How to Keep Your Business Safe From Cyber Intruders
Most retailers are well aware that hackers pose a threat to their computing systems; yet, conceptualizing the form that cybercrime will take can be overwhelming, to say the least. On average, intruders spend 10 months in a system before being discovered.

Finding Vulnerabilities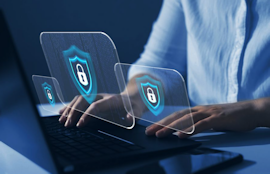 The most valuable information that businesses have to protect is that of their customers and losing consumer trust on account of cybercrime can be crippling. According to a Cisco study from 2020, 26 percent of consumers stopped doing business with a retailer out of fear for the privacy of their data.

Moreover, retailers are particularly vulnerable to intrusion given their broad surface area and multiple points of online interface. In regards to some of the challenges posed by cyber attacks on retailers, Futoransky said: "If the attackers are there for quite some time, it may be really difficult to analyze and understand what's the actual scope of the attack and how much information was actually compromised."

Prevention Strategies

Many cybersecurity companies employ front-end prevention systems such as firewalls to keep hackers from gaining access to a client's data. These firewalls monitor and control incoming and outgoing network access based on predetermined security rules to establish a barrier separating trusted networks from untrusted ones.

BitTrap, on the other hand, utilizes more unconventional tactics to tempt hackers to expose themselves once they are in the system. This different point of attack operates off of the assumption that prevention tactics will still have holes that allow hackers to get into a client's system undetected.

To catch intruders, BitTrap casts a wide net with these monetary incentives by placing them on "all of the endpoints, all of the workstations, and all of the notebooks from the employees of the company." This creates an interconnected system of devices that is then monitored by BitTrap for intrusion.

Going Forward

In terms of how frequent cyber attacks are, Futoransky estimates that roughly three out of every 1,000 devices will deal with some type of intrusion every year. Cyber attacks may not be as tangible as an armed robbery, but they can be equally as destructive and costly for your business. dealerscope.com
'Significant & Sophisticated Cybersecurity Breach' at DOJ
DOJ now relies on paper for its most sensitive court documents, official says

A top DOJ official said potential vulnerabilities in the online case management system means that "going online is not always the best thing."



The Justice Department has filed its most sensitive court documents on paper since January 2021 to avoid any chance of a breach or vulnerability in electronic filing systems compromising its high stakes cases.

In an interview this week, Deputy Assistant Attorney General for National Security Adam Hickey told CyberScoop the department implemented the policy last year but did not connect that change to any specific breach or cybersecurity event.

However, the Administrative Office of the U.S. Courts did reveal "an apparent compromise" of the court system's electronic case files on Jan 6, 2021.

That breach received more attention last week when House Judiciary Committee Chairman Rep. Jerrold Nadler, D-N.Y., revealed the U.S. federal court system is contending with "an incredibly significant and sophisticated cybersecurity breach." He added that the incident dated to early 2020 and that it "had lingering impacts" on the DOJ and other agencies.

Nadler said he only learned about the breach in March and was struck by the "startling breadth and scope of the court's document management system's security failure."

While Hickey would not confirm or deny that the incident Nadler referenced had occurred, he told CyberScoop on Tuesday that he has been working with the Administrative Office of the U.S. Courts to improve security protocols for highly sensitive documents since January 2021.

"Our sealed documents are obviously very important to us," Hickey said. "That's going to include everything from search warrants, subpoenas, non-disclosure orders, sealed charges [and] arrest warrants. Protecting them is an important part of what we need and I'm glad we're working with the courts to ensure it."

Hickey said the takeaway for the court system is that sometimes the old-fashioned way of doing things is safer. He added that the paper-only system applies only to the most sensitive sealed documents as opposed to all of them. cyberscoop.com

Huawei's 'National Security' Threat
China, Huawei, and the eavesdropping threat

Huawei is an espionage threat not because of what it has done but because of what it can do.

China and Chinese government-supported companies like Huawei will look at every avenue to advance the long-term goals of the Chinese Communist Party (CCP). With this in mind, CNN's exclusive report on the FBI's investigation into how Huawei's equipment could be used to disrupt and listen to U.S. nuclear arsenal communications should not have come as a surprise.


Is Huawei a national security threat?

The U.S. intelligence community certainly thinks Huawei is a national security threat and included the admonishment to avoid Huawei hardware in the U.S. telecommunications infrastructure at the Global Threats and National Security briefing before the Senate Intelligence Committee in February 2018.

No doubt the IC's admonishment that Huawei's equipment provided China "the capacity to maliciously modify or steal information" and "the capacity to conduct undetected espionage," as voiced by FBI Director Christopher Wray, served as an impetus for CNN to dig into the story. What they found, and shared in March 2019, was that Huawei's Midwest presence was indeed in proximity to U.S. military sites. In one case a Huawei cellular tower was less than one-third of a mile from a U.S. missile silo.

The FCC issued a ruling in November 2019 that effectively banned Huawei from U.S. networks, under the rubric of it being a national security threat. Yet those entities which had invested in Huawei hardware were not required to immediately remove the equipment and a fund was created to help them purchase new hardware and pull Huawei iron from their racks. The then-acting FCC Chair, Jessica Rosenworcel characterized the FCC effort as "perhaps the most significant federally funded effort to rebuild and secure commercial communications networks nationwide. This means we will evaluate network after network, base station after base station, and router after router until we have rooted out equipment that could undermine our national security."

Fast-forward two years, and we have CNN's expose, which describes the possible without providing any evidence of information collection, network control, or interference with U.S. communications by Huawei or China has actually happened. But in the world of intelligence, capability present changes the calculus from an "if" discussion to a "when" discussion. csoonline.com

Academia's AI and Biometrics Work
Ethical AI and biometrics move forward. More industry, academia effort needed

A series of initiatives have recently been unveiled by businesses and nonprofits showing different approaches to and perspectives on artificial intelligence and how it relates to biometrics.

From a slow awakening to ethical responsibilities by industry and researchers witnessed at this year's Computer Vision and Pattern Recognition Conference, to the launch of an AI ethics advisory board at Northeastern University, it seems the ethical implications of AI and biometrics are getting due consideration.

And yet, the road toward ethical, inclusive AI is still long, according to a Stanford University professor. Fortunately, new generations in the industry are being provided with the tools to help research move in this direction, with the Mark Cuban Foundation recently announcing two high school AI bootcamps in Pittsburgh.

Trends that emerged during the 2022 Computer Vision and Pattern Recognition Conference, for instance, conference organizers created updated ethics guidelines outlining some negative impacts of computer vision.

AI insiders from Northeastern University have created a new AI ethics advisory board to oversee the expansion of AI apps within the school and beyond. The board will act as a consultancy for companies dealing with AI ethical questions, creating smaller subcommittees to address specific queries.

Stanford professor looks at inclusive design for AI and is exploring the importance of inclusive design in AI apps. and gave the example of voice biometric systems, and how demographic and gender biases affect them. biometricsupdate.com

Phishing campaign targets Coinbase wallet holders to steal cryptocurrency
Attackers are sending out spoofed Coinbase emails to harvest personal credentials and use them to log into users' legitimate accounts in real-time.

How can organizations stay ahead of cybersecurity challenges?

CISOs Are Focused on These 3 Trends, Are You?
---
---


Jack Ma - Dethroned By Xi and the Communist Party
Alibaba Posts First Revenue Decline Since Going Public
The once-inexorable growth has finally run out of steam, as China's leading e-commerce firm failed to post revenue growth for the first time since its 2014 listing.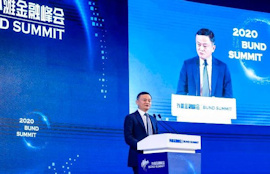 Revenue for the April-June quarter fell 0.1% from a year earlier, to the equivalent of $30.7 billion, the company said Thursday, highlighting economic pains from China's stringent Covid-19 restrictions. The drop was slim, though still notable for Alibaba, which for years has been among China's fastest-growing technology companies.

Alibaba has faced intense competition in its core domestic e-commerce business from companies like JD.com Inc., Pinduoduo Inc. and ByteDance Ltd. To play defense, the company ratcheted up spending in new areas such as discounted goods and grocery deliveries.

Alibaba's founder, Jack Ma, plans to cede control of Ant Group as the fintech giant moves to cut ties with Alibaba under regulatory pressure from Chinese authorities, the Journal recently reported. wsj.com

Editor's Note: Jack Ma's miss-steps and verbal financial criticisms of China's regulators in late Oct. 2020 here in the states and in Shanghi and his gaining such worldwide popularity led to his 4 month disappearance (Nov.-Dec.-Jan.-Feb. 20'-21'') in China. And he's still laying low. A sign that Xi isn't happy with Ma's globe trotting with the West political leaders and his comments.

According to news sources then, rumors were his "free-wheeling attitude made the Alibaba co-founder renowned inside and outside of his home country. But it also appears to be putting his business empire — and Ma himself — at enormous risk."

A few speculated that Ma was at a communist facility at the behest of Xi. As China has been known for jailing CEO's for lengthy terms, and even executing a few rather large embezzlers. And he's still almost invisible even now.

Jack Ma was almost bigger than China. That's what got him into trouble
Many observers of China say Ma is most likely lying low as authorities turn up the heat on his businesses, having gotten the hint about speaking out of turn. But it's also not unlike Beijing to dole out severe punishment for prominent Chinese figures who clash with the interests of the Communist Party. cnn.com

Amazon Continues to Face Backlash from Workers Globally
Hundreds of Amazon warehouse workers walk out over pay, UK union says

Amazon said starting pay would increase to a minimum of between 10.50 British pounds an hour and 11.45 British pounds

LONDON, Aug 4 (Reuters) - Hundreds of Amazon workers at a warehouse in Tilbury in southeast England have walked out in protest over pay, the trade union GMB said, the latest sign of labour force discontent as the rising cost-of-living sparks strikes across sectors.

GMB said 800 workers walked out of the warehouse on Wednesday and Thursday over a 35 pence per hour pay increase, with the union seeking a two pound ($2.44) rise to cope with the higher cost of living and to better match the demands of the role.

The U.S. tech giant, which has 70,000 workers in the UK, said starting pay would increase to a minimum of between 10.50 pounds an hour and 11.45 pounds in an e-mail.

Workers from across industries, including railway, airline and telecommunication, have staged strikes in recent months in Britain as wage increases lag the rise in the price of goods. foxbusiness.com

Amazon Doubles Size of Disaster Relief Hub in Atlanta
1M Critical Relief Supplies Donated & Ready to Ship to Communities for the 2022 Hurricane Season

Amazon Prepares to Support Hurricane Relief Efforts

Amazon's size and logistics capabilities can help communities.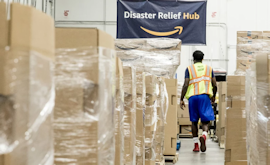 Amazon is uniquely qualified to help with disaster relief, just as Walmart has done in the past. They have huge logistics capabilities to move disaster supplies. See the details below on one such effort in the Atlanta region:

"As the country prepares for a devastating 2022 Atlantic hurricane season, volunteers and staff at All Hands and Hearts (AHAH), a non-profit helping people and communities impacted by disasters, are getting essential support and supplies after logistical-powerhouse Amazon announced last month they would be doubling the size of their Global Disaster Relief Hub in Atlanta to assist more than 10 disaster response groups — including AHAH — helping communities impacted by disasters in the Southeast U.S.

"In addition to doubling the size of storage space within the hub to 20,000 cubic feet, Amazon plans to donate 1 million items of critical relief supplies — twice the amount donated last year — and increase logistical support that will allow AHAH and other like-minded organizations to get more disaster-relief supplies to damaged communities faster. With 2022 slated to be a destructive year for hurricanes and other disasters, AHAH is working with Amazon now to pre-position necessary supplies so that they may be shipped and delivered at a moment's notice.

"'We launched Amazon's Disaster Relief Hub in June of 2021 in Atlanta due to the city's strategic position with regards to ground and air logistics. Atlanta is near the Gulf Coast, Atlantic Coast, and Caribbean, which typically bear the brunt of hurricane landfalls,' said Abe Diaz, Amazon's Head of Disaster Relief. 'Thanks to this hub, Amazon is able to utilize its existing infrastructure to deliver supplies quickly without being in the direct path of hurricanes. govtech.com

Amazon Press Release June 1, 2022

Since 2017, Amazon's disaster relief and response efforts have provided over 18 million items in response to 81 natural disasters and humanitarian aid crises around the world. Those efforts utilize Amazon's vast operational excellence, innovative technologies, and global logistics network to provide fast and effective support to relief teams worldwide responding to large-scale natural disasters. Amazon has filled cargo jets and shipped truckloads of Amazon-donated items for communities ravaged by hurricanes. The company has also sent solar-powered lights to people living without power after tsunamis, enabled customers to easily donate products and cash to such relief efforts on Amazon.com, and helped both governments and nonprofits expedite response efforts at scale through Amazon Web Services (AWS) cloud services.

2022 Forecast

The 2022 hurricane season is forecast to see between 14 and 21 named storms, with between six and 10 storms expected to reach hurricane strength, according to the National Oceanic and Atmospheric Administration (NOAA). The location of the disaster relief hub in Atlanta allows Amazon to quickly respond to hurricanes and other natural disasters in the southeastern U.S., along the Gulf Coast, and in the Caribbean, including Puerto Rico.

Amazon Opens Disaster Relief Hub in Atlanta June 1, 2021 aboutamazon.com

Forrester: U.S. sales to top $5 trillion by 2027; online to reach $1.6 trillion
---
$127K in Glasses Stolen from Warby Parker
Georgia woman pleads guilty to stealing over 1,000 glasses from Warby Parker
A woman who scammed an online eyewear company out of more than $100,000 worth of frames will spend the next year in jail, according to an announcement Thursday from the Georgia Attorney General's Office. Between October 2017 and September 2018, state prosecutors said Parker opened "hundreds" of online accounts on the eyewear site with separate email addresses and used prepaid debit cards — all with little to no funds. The woman ultimately ordered and received $126,900 worth of eyeglasses frames through the home try-on program, and never paid for or returned them. She amassed a total of 1,290 frames through 258 orders, according to prosecutors. Parker pleaded guilty in April to one count of felony theft by taking, and in exchange a count of racketeering was dismissed. Fayette County Superior Court Judge Rhonda B. Kreuziger sentenced her to 12 months in jail to be followed by nine years on probation, according to the announcement. ajc.com

Pittsburgh, PA: Bellevue man wanted by several towns accusing him of shoplifting, accused of stealing nearly $12k in Frazer alone
Multiple warrants are out for the arrest of a Bellevue man accused of helping to shoplift nearly $12,000 worth of merchandise from the Walmart in Frazer last year. Police are looking for 46-year-old John Gehlert, who faces 32 felony charges of retail theft and conspiracy in retail theft. Police said Gehlert and his girlfriend, Jamie Michalski, 31, of Pittsburgh stole or attempted to steal $13,000 worth of merchandise from the Walmart in the Pittsburgh Mills shopping complex. Police say the pair went to Frazer Walmart 15 times last year between May 5 and their arrest Aug. 3, 2021. They returned to the store several days in a row on multiple occasions, stealing more than $1,000 in merchandise on nearly all of them, police say. They hit the store three days in a row, then five days in a row, both in June; then four out of five days about the Fourth of July, taking only Independence Day off, authorities allege. triblive.com

Theft Duo Busted
Hazleton, PA: Traffic stop leads to arrest on drug charges and retail theft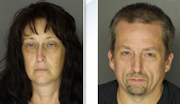 Police spotted them driving a silver 2009 Volkswagen Jetta bearing a Maryland registration, known to be involved in previous retail thefts throughout the Hazleton Area. The vehicle registration was found to be expired. Under surveillance, officers followed them to a pawn shop then witnessed them at Walmart placing several items into a storage container and a large purse within their cart, and exiting the store without paying. Obrian was found to have several prior retail thefts and was charged with one felony 3 count of retail theft, one misdemeanor count of possession of a controlled substance, and one misdemeanor count of possession of drug paraphernalia. local21news.com

Cheviot, OH: Reward offered in Cheviot gun store theft
---

---

Shootings & Deaths
Mall of America Shooting Lockdown
Police search for suspects after shots fired in Nike store at Mall of America

No injuries were reported and the lockdown has been lifted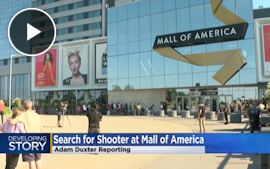 Police are searching for suspects after gunshots were fired into a crowded store in the Mall of America on Thursday, authorities said. "Fortunately, at this time, it doesn't appear that anyone was injured," Bloomington Police Department Chief Booker Hodges said at a news conference. The store was "full of people," he said.

"After reviewing video, we observed two groups get into some type of altercation at the cash register in the Nike store," Hodges said. "One of the groups left after the altercation, but instead of walking away, they decided to demonstrate a complete lack of respect for human life. They decided to fire multiple rounds into a store with people."

"Please turn yourself in," he said. "But should you choose not to, our officers, our partners, our detectives will not stop until we lock you up," he said. Police believe this is an isolated incident and there is no danger to the public at this time, according to Hodges.

The mall, America's largest, went into lockdown after the incident, and was later closed for the day but will re-open on Friday, according to Mall of America spokesperson Dan Jasper. cnn.com cbsnews.com

Store Mass Shooting Copycat Threat
Buffalo Man Accused Of Using Twitter To Threaten To Kill Blacks At Buffalo Grocery Stores


BUFFALO, N.Y.-U.S. Attorney Trini E. Ross announced today that Rolik Walker, 24, of Buffalo, NY, was arrested and charged by criminal complaint with making an interstate threat. The charge carries a maximum penalty of five years in prison and a $250,000 fine.

Assistant U.S. Attorney Timothy C. Lynch, who is handling the case, stated that according to the criminal complaint, on May 16, 2022, just two days after the racially motivated shooting at the Tops grocery store on Jefferson Avenue in Buffalo, Walker created a Twitter account with the handle @ConklinHero. The defendant accused in the Tops shooting is from Conklin, NY. Walker then used the @ConklinHero account to post that he and his "associates" were targeting several grocery stores in the Buffalo area and were "only looking to kill blacks." Walker attempted to anonymize his creation of the Twitter account and the Twitter post by utilizing an application on his cell phone that masked his IP address. justice.gov

(Update) Brooklyn, NY: Victim in Brooklyn McDonald's 'cold fries' shooting has died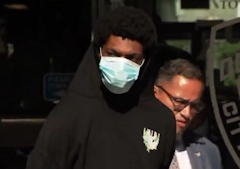 The McDonald's worker allegedly shot by a man whose mother complained about receiving cold French fries has died of his injuries, according to authorities. The NYPD confirmed the death of Matthew Webb, 23, of Queens, on Friday morning. Webb was shot in the neck outside the fast-food joint where he worked on Fulton Street near Throop Avenue on Monday evening, allegedly by a man whose mother had argued with Webb about the quality of her fries, officials have said. Michael Morgan, 20, rushed to the McDonald's after hearing the argument on a FaceTime call with his mother, according to authorities. Morgan and Webb became involved in a physical altercation outside the restaurant, police have said. During that fight, Morgan allegedly reached for a gun and shot Webb in the neck, according to officials. pix11.com

Augusta, GA: 2 injured, 1 dead in shooting at Windsor Spring Road store
A man is dead and two people are in the hospital after a shooting in Augusta Thursday morning. Deputies responded to the Get-N-Go store on the 2350 block of Windsor Spring Road around 12:46 a.m. for reports of a shooting. Deputies found Sonya Logan, 47, Willie Gonder, 39, and Damien Tanksley, 35 who had all been shot at least one time during the incident. All three were transported to AUMC for treatment. At 10:21 a.m. this morning, Tanksley died from his injuries. According to William McCarty with the Richmond County Sheriff's Office, Tanksley had a verbal altercation with Kahlil Lawrence. During the altercation, Tanksley threatened to kill Lawrence with a firearm. Lawrence asked Tanksley to leave him alone multiple times and after the attempts fails, Lawrence shot Tanksley. Tanksley tried to return shots, where it is believed he shot Gonder and Logan, according to the release. wrdw.com

Brooklyn, NY: Dereck Chen, 19, shot and killed during robbery inside BJ's elevator
A customer was shot and killed late Thursday night at BJ's Wholesale Club in Brooklyn. The victim was just 19 years old, and police believe it was a robbery gone wrong. It happened just after 10 p.m. Thursday inside the parking lot elevator on Shore Parkway in Bath Beach. Police said the 18-year-old suspect tried to rob 19-year-old Dereck Chen inside the elevator, and the two began fighting over Chen's backpack. When he wouldn't give up the bag, police said the suspect pulled out a gun and shot Chen in the shoulder and face. The suspect tried running from the scene but was quickly arrested, because there's only one pathway in and out of the store, police said. cbsnews.com

Gardena CA: Robbery/shooting outside Casino in Gardena leaves 2 guards injured
An armored-van security guard ws shot Thursday in a gun battle outside the Hustler Casino in Gardena initiated by an unknown number of suspects who made off with a still-undetermined amount of cash from the vehicle. Gardena police said the shooting occurred shortly after 10 a.m. in the parking lot of the casino in the 1000 block of West Redondo Beach Boulevard. According to Lt. Christopher Cuff, two guards got out of the armored van and immediately came under fire in what he described as an "ambush." At least one of the guards managed to return fire, but it was unclear if any of the suspects were struck. Cuff said the suspects were able to escape with some cash, although it was unknown how much. It was also unclear how many suspects were involved, but Cuff said there were at least three. The guard who was shot was taken to a hospital in critical condition, but was expected to survive, Cuff said. The other guard was also taken to a hospital for treatment of non-gunshot injuries, primarily cuts and abrasions. heysocal.com

Sumter, SC: Store owner charged with attempted murder in afternoon shooting
The Sumter Police Department say a convenience store owner has been arrested and charged in a shooting that happened on Thursday afternoon. Police said the shooting happened around 1:15 p.m. in the area of South Guignard Drive at Fat Boys Express convenience store. According to a statement released by police later in the afternoon, a 61-year-old patron of the business was found with an apparent graze wound. He was airlifted to a hospital in Columbia as a precaution. Based on a preliminary investigation, the owner and clerk of the store, 45-year-old Chau Ngoc Phan, has been charged with attempted murder and possession of a weapon during a violent crime. Based on the initial investigation, police said that Phan and the patron had been in an argument leading up to the shooting. wltx.com

Anderson, SC: Teen hurt in shooting outside c-store

---

Robberies, Incidents & Thefts
Same South American Gang Hitting U.S. West Coast High-End Residential Burglaries Arrested in Europe Doing the Same Thing
Traveling gang of South American thieves dismantled after robberies in France and Spain


Law enforcement authorities in Spain, France and Chile, supported by Europol's European Serious Organised Crime Centre, have closed in on a network of South American thieves who arrived in Europe as 'tourists' only to then carry out a string of burglaries in residential areas in France and Spain.

A total of four suspects – two Chileans, one Peruvian and one Argentinean – have been arrested in Spain, aged between 25 and 37.

The investigation began in May 2022 as a result of the cooperation between the Spanish Civil Guard and the French Paris Police Prefecture, facilitated by Europol. The group under investigation, after having carried out several burglaries in France, travelled to Madrid. They then committed a number of burglaries, before moving to Barcelona to try to do the same there. The same gang has been linked to previous robberies in Argentina, Brazil and Germany.

Three of them were caught red-handed and arrested on 7 July as they returned from burglaries in the province on Tarragona. The fourth suspect was arrested later on in the month of July. Due to the gravity of the offences the judge imprisoned the OCG.

A large quantity of jewellery, watches and computer and electronic material was recovered, believed to come from the robberies under investigation. In addition, tools and material to commit the robberies were seized, as well as the vehicle used to carry out the criminal activities.

Europol brought together the national investigators from the Spanish, French and Chilean sides to share expertise on burglaries and establish a joint strategy to dismantle this traveling gang of thieves. europa.eu

Philadelphia, PA: Suspects sought in string of armed robberies, assault of cashier
Philadelphia police have released images of two suspects they say may be behind a number of recent robberies of city businesses. Investigators believe the same suspects were involved in at least three incidents dating back to July 27, when a Dollar General Store was robbed. Around 7:20 p.m. that evening, police say the two suspects entered the store on the 2800 block of Ridge Avenue. After entering the store, one of the suspects produced a gun, went behind the counter, and demanded money from the register. Approximately $2,000 was handed over to the suspects, and they fled on foot after also taking money from a customer. The other two incidents occurred within minutes of one another on Aug. 1. fox29.com

South Burlington, VT: Man waving fake gun at grocery store arrested
South Burlington police arrested a man waving what appeared to be a gun at a shopping plaza off of Williston and Hinesburg Roads on Thursday evening. Officers responded to the Price Chopper after 7 p.m. where they found 41-year-old Jason Breault brandishing a replica Ruger semi-automatic pistol. It was later confirmed to be a replica gun and not a real firearm. Police were able to communicate with Breault, who dropped the gun. He was taken into custody without incident. Chief Shawn Burke said Breault is known to them and was showing signs of being in a state of crisis. mynbc5.com

Buffalo, NY: Man indicted for referencing mass shooting while robbing c-store
A Buffalo man was indicted on Thursday afternoon for making threats while robbing a convenience store in May. It is alleged that on May 25 just before 4:30 p.m., 45-year-old Sean Q. Ingleman of Buffalo attempted to steal cash from a convenience store on Main St. near West Winspear Ave. in the City of Buffalo by demanding that the store clerk give him money from the register. Police say that Ingleman made reference to the Tops mass shooting during the ordeal with intent to intimidate or cause fear. He is accused of stealing a beer from the store. He is charged with one count of making a terroristic threat and one count of robbery, both felonies. He was released on his own recognizance. A temporary no-contact order was placed on behalf of the victim, which includes place of employment. wivb.com

Forsyth County, GA: Publix worker assaulted by man who stole carton of cigarettes

Middletown, OH: 84-year-old woman robbed in parking lot outside store

---

Fire/Arson
Lubbock, TX: Schlotzsky's set ablaze after multiple break-ins, suspect left threatening note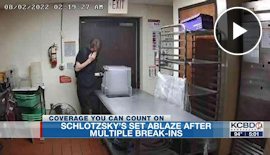 Lubbock Schlotzsky's business owners have taken to social media after their restaurant was set fire following a series of break-ins throughout July. In the early morning hours of July 18, police responded to reports of a burglary at the Schlotzsky's near 19th and Memphis Ave. The owners of the restaurant told police someone had stolen several items from the store over the past several days. In a Facebook post, one of the owners said the suspect left a threatening note, stole IPads and money before setting the kitchen on fire. The suspect left a note on the owner's desk "leave $5,000 cash on this desk overnight on the night of 7/17 if you do I will bring all your devices if you don't you'll regret it" after the first burglary, according to investigators. kcbd.com

Glendale, AZ: Roof collapses on Bashas' grocery store in Glendale
Fire and hazmat crews from Glendale and Peoria Fire Departments responded to a Bashas' near 75th Avenue and Thunderbird Road on Aug. 4, 2022, to reports of a gas leak. When they arrived, first responders found the roof collapsed inside the store. azcentral.com
● Auto- Memphis, TN- Armed Robbery
● Auto – Grand Island, NE – Burglary
● C-Store – Tucson, AZ – Robbery
● C-Store - Tucson, AZ - Robbery
● Camera – Columbus, OH – Burglary
● Big Lots - Middletown, OH - Robbery
● Dollar General - Philadelphia - Armed Robbery
● Dollar Tree - Philadelphia, PA - Armed Robbery
● Grocery - Forsyth County, GA: - Rrobbery
● Jewelry – Plainfield, IN – Robbery
● Jewelry – Pearland, TX – Robbery
● Jewelry – Wichita, KS – Robbery
● McDonald's - Sterling, VA - Robbery
● Restaurant – Lubbock, TX – Burglary
● Vape – Grand Island, NE – Burglary
● Verizon - Stevens Point, WI - Robbery
● Walgreens – North Kingstown, RI – Robbery
● Wing Stop - Philadelphia, PA - Armed Robbery
● 7-Eleven – Hunterdon County, NJ – Armed Robbery
Daily Totals:
• 15 robberies
• 4 burglaries
• 0 shootings
• 0 killed
Weekly Totals:
• 90 robberies
• 26 burglaries
• 3 shootings
• 1 killed

---
Martin Bédard named Multi Store AP & Safety Manager for Lowe's Canada
Submit Your New Hires/Promotions
or New Position
See all the Industry Movement
---




Feature Your Job Here For 30 Days -
70% Aren't On The Boards
Post your job listing
---
Featured Job Spotlights
An Industry Obligation - Staffing
'Best in Class' Teams

Every one has a role to play in building an industry.
Filled your job? Any good candidates left over?
Help your colleagues – your industry - Build 'Best in Class' teams.

Refer the Best & Build the Best
Quality – Diversity – Industry Obligation

---

VP, Asset Protection & Retail Operations
Washington, D.C.
The candidate will oversee the development of innovative strategies, programs and solution which help retailers mitigate loss and reduce total retail risk; Direct oversight of the NRF Loss Prevention Council and Retail Operations Council...



National Account Sales Executive
Remote Opportunity
Interface is seeking a talented National Account Sales Executive to join our diverse, highly motivated sales team.  This individual will propose, advance the sales process, close and support the sale of our managed Access Control, Intrusion & Interactive Alarm monitoring portfolio, IP video products, and industry leading Business Intelligence solutions with a focus on the large, multi-site U.S. businesses and targeted verticals...



Asset Protection Manager
Beloit, WI - posted July 19
We are looking for individuals with an Asset Protection background and who understand physical security processes, access control, CCTV systems, emergency and critical response procedures, and safety and awareness programs. You will play a critical role in the execution of all Asset Protection and Safety procedures...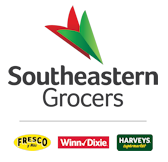 Region AP Manager (Florida - Treasure Coast Market)
Jacksonville, FL - posted June 17
Responsible for managing asset protection programs designed to minimize shrink, associate and customer liability accidents, bad check and cash loss, and safety incidents for stores within assigned region. This position will develop the framework for the groups' response to critical incidents, investigative needs, safety concerns and regulatory agency visits...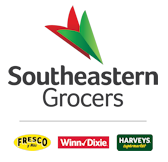 Regional Safety Manager – South Florida Region
Jacksonville, FL - posted June 17
This position will manage the safety program for an assigned group of stores that is designed to minimize associate and customer accidents. This includes reviewing and recommending loss control strategies, ensuring program conformance to applicable laws and regulations, preparing required reports, and monitoring and evaluating the program activities in stores...



Corporate Risk Manager
Seattle, WA / Tacoma, WA / Portland, OR - posted June 14
Summary of Role and Responsibilities: A proactive approach to preventing losses/injuries, whether to our employees, third parties, or customer's valuables. They include but are not limited to cash in transit, auto losses, or injuries....



Corporate Risk Manager
San Diego, CA / Los Angeles, CA / Ontario, CA
- posted June 10
Summary of Role and Responsibilities: A proactive approach to preventing losses/injuries, whether to our employees, third parties, or customer's valuables. They include but are not limited to cash in transit, auto losses, or injuries....



Corporate Risk Manager
Atlanta, GA / Birmingham, AL - posted June 10
Summary of Role and Responsibilities: A proactive approach to preventing losses/injuries, whether to our employees, third parties, or customer's valuables. They include but are not limited to cash in transit, auto losses, or injuries....



Physical Security Operations Center Leader
Columbia, MD - posted June 8
The primary purpose of this role is to partner, lead and manage a Central Station/Physical Security Operations Center driving operational execution and enhancements to ensure effectiveness and a positive customer experience. This individual is also responsible for leading a team of operators providing professional and accurate responses...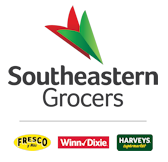 Region Asset Protection Manager–Southwest Florida
Fort Myers, FL - posted May 12
Responsible for managing asset protection programs designed to minimize shrink, associate and customer liability accidents, bad check and cash loss, and safety incidents for stores within assigned region. This position will develop the framework for the groups' response to critical incidents, investigative needs, safety concerns and regulatory agency visits...



Loss Prevention Specialists (Store Detective)
Albany, NY; Hyannis, MA; Burlington, VT; Hartford, CT
- posted May 6
Detect and respond to external theft and fraud by working undercover within the store(s) you are assigned to. Working as a team with store management and associates in combating loss in the store(s). Developing and analyzing external theft trends, utilizing information in company reports and information gathered from store management and associates...

Retail Asset Protection Associate
Medford, MA; Brockton, MA; East Springfield, MA
- posted May 6
The Asset Protection Greeter role is responsible for greeting all customers as they enter the store, ensuring that customers see the Company's commitment to provide a safe and secure shopping environment, as well as deterring theft, shoplifting, or other dishonest activities...



Loss Prevention Supply Chain Manager
Fresno, CA - posted April 25
The Loss Prevention Manager, Supply Chain (LPMSC) drives shrink improvement and profit protection activities for an assigned distribution center (DC), its in-bound and outbound shipping networks and its third party pooling centers...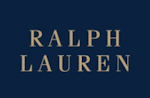 Asset Protection Lead (Regional), Atlanta/Carolinas
Atlanta/Charlotte - posted April 22
Responsible for the protection of company assets and mitigation of risk. Effectively communicates, trains, implements, and monitors all aspects of Asset Protection programs in assigned markets. These programs include Tier Shrink Reduction Strategy, training and awareness, store audits, investigative initiatives, profit protection, health and safety and budgetary compliance...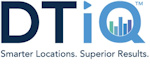 Regional Loss Prevention Auditor
Multiple Locations - posted April 20
The Regional Loss Prevention Auditor (RLPA) is responsible for conducting operational audits and facilitating training meetings in our clients' locations. The audit examines operational controls, loss prevention best practices, and customer service-related opportunities...



Business Manager
Dallas/Fort Worth Area, TX - posted April 6
Sapphire Risk Advisory Group is seeking a Business Manager to work in the company's Dallas-area office in a W2 position and will closely partner with other members of the team to manage projects and communicate with contractors, vendors, and clients...
---

Featured Jobs

---

---

At the end of most interviews, candidates are given the opportunity to ask questions. Surprisingly enough, most candidates are unprepared for that question, itself. So take the time in your preparation to develop a few well thought out questions that reflect your knowledge of the company, their future plans and how you fit within them. Certainly your questions should also focus around the variables that increase the success of the specific position you're applying for and not deal with the benefits, salary, or work schedule, travel requirements, or expenses. As these questions will turn off an interviewer and are premature. Your questions should be a reflection of the type of executive you are and will be if they hire you and therefore should be designed to show how you'll be successful and valuable for their organization.


Just a Thought,
Gus



(content subject to approval)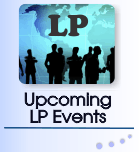 ---

Recruiting?
Get your job e-mailed to everyone... everyday
Post on our Featured Jobs Board!
Not getting the Daily?
Is it ending up in your spam folder?
Please make sure to add d-ddaily@downing-downing.com to your contact list, address book, trusted sender list, and/or company whitelist to ensure you receive our newsletter.
Want to know how? Read Here



36615 Vine Street, Suite 103
Willoughby, OH 44094
440.942.0671
copyright 2009-2019
all rights reserved globally